Dental Clinic in Ankur Char Rasta
Address: 1, Ankur Society, Part-1 Near Ankur Cross Roads & ICICI Bank, Naranpura, Ahmedabad, Gujarat 380013
Monday – Saturday 11 AM – 8 PM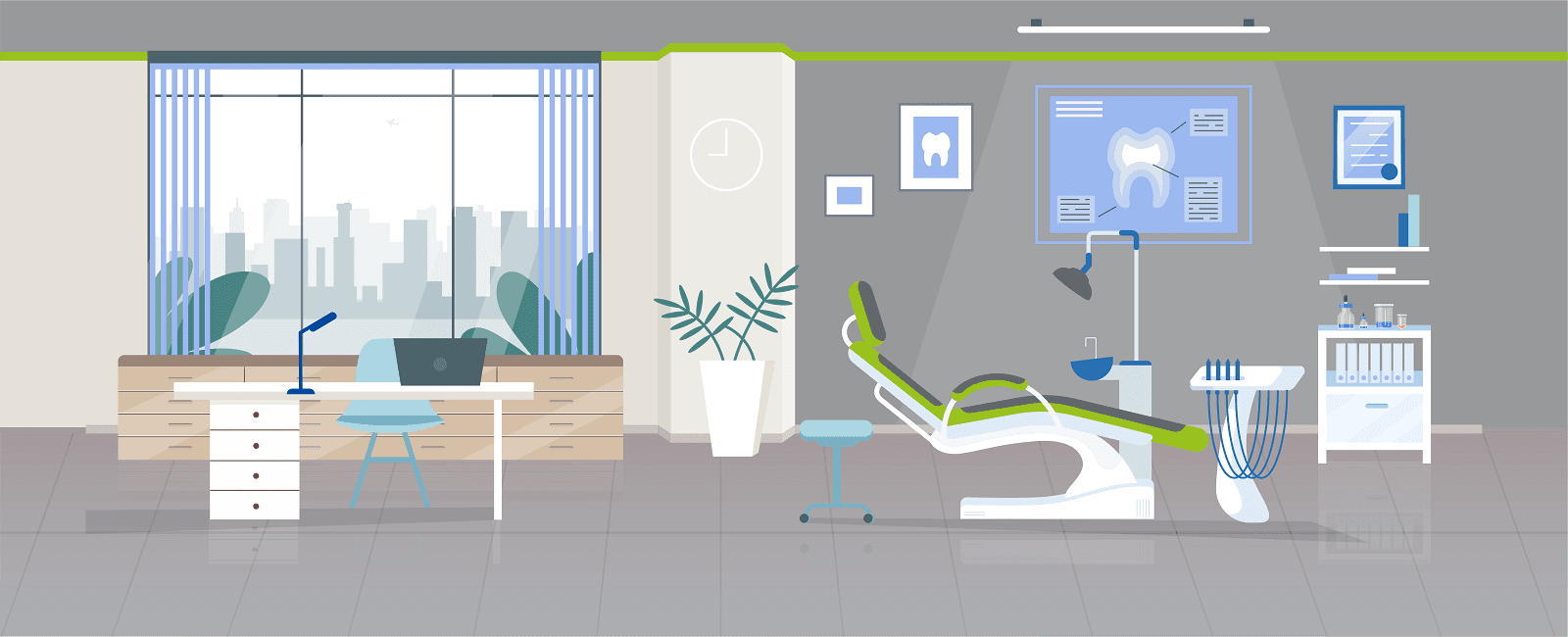 About Sabka Dentist Dental Clinic in Ankur Char Rasta Ahmedabad
Having a severe toothache or bleeding gums? Well, in such a situation home remedies to cure the oral problem won't help. In such cases, visiting a dentist is the only therapy that will cure all the oral problems.
Now if you are suffering from a number of oral problems and want a clinic that treats all the problems under one roof becomes difficult to search. Well, no more search is required for the best dentist in Ankur char rasta, Ahmedabad, as Sabka Dentist keeps it all under one roof.
Sabka dentist in Ankur Char Rasta, Ahmedabad, Is a clinic that offers all types of dental treatment under one roof. It is a house of dentistry that consists of modernization, comfort, and a positive working attitude.
Our only protocol that we follow is to provide all dental treatments at minimal prices. Here, you can expect quality treatment with reasonable payment.
Here, at Sabka Dentist in Ankur, Char rasta, Ahmedabad, we follow the ethics of maintaining the decor to the patients. Patients' time and presence is very important to us, and hence, we give them Zero waiting policy. Looking at your comfort we also give comfy sitting at comfy prices.
One can expect a familiar and friendly staff that will remove all the awkward thoughts and fear from you'll. Personal connection is very important, and hence, we connect each one of you personally. The working of a particular treatment is kept in front of the patients. We promise to be a transparent dental clinic.
Our patients are our family and taking care of them is our top priority. Providing low-cost and quality dental treatments, we also take care of their financial status or situation by giving them easy payment policies like EMI (Every Month Installments) at Zero percent interest rates keeping them tension free and look for the betterment of the oral health.
Treatments in Ankur, Char rasta, Ahmedabad
General Dentistry- General Dentistry at Sabka dentist refers to the basic dental needs that have to be fulfilled when visiting a dental clinic. General dentistry at Sabka Dentist includes Dental checkup, consultation, and X-ray.
This is done to identify the oral problems and plan for the treatment accordingly. You will be amazed that at Sabka Dentist Dental checkups, consultation, and X-rays are done free of cost.
Sabka Dentist in Ankur, Char rasta, Ahmedabad, dentists go thoroughly through the mouth and check for the evidence for the problems and if, externally the problem is not identified then X-rays are taken to check for the cause of oral problem internally.
Root canal Treatment- Sabka Dentists have performed more than 30,000 cases of root canal. Now think how severe the infection or bacteria would have affected the tooth. As the name suggests root canal deals with the root of the tooth that is severely affected by bacteria like cavities.
If cavities are not treated on time the infection spreads deep inside the root of the tooth, infecting the nerve of the tooth. In the procedure of root canal treatment, an endodontist is specially called to go with the procedure.
The endodontist will first remove the infected nerve or the blood vessel from the pulp of the tooth, disinfecting the area. The second procedure includes the cleaning of the area where the dentists will properly clean the gap. The third step involves the inserting of a rubber-like material called gutta-percha. And lastly, filling on the tooth will be placed to protect the tooth from further decay.
Dental Implants-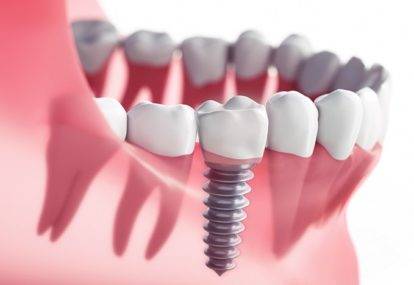 It is the most convenient yet expensive treatment at Sabka Dentist. This treatment is carried when tooth is missing from the socket. Implant is a duplicate fixture that helps to complete the socket. In this treatment special implantologist, a dentist in Ankur, Char rasta, Ahmedabad is called for carrying the procedure.
The procedure involves three steps and 3- 5 visits at the dental clinic. The first step involves inserting a screw deep inside the missing tooth. The second step involves the placing of abutment, featuring support to the implant. And lastly, an implant is fixed on the abutment that acts as a replica of the real tooth.
Dental braces- A most common and heard treatment in dentistry is braces treatment, technically called orthodontics treatment. At Sabka Dentist in Ankur, Char rasta, Ahmedabad we have the best orthodontist who are specialized in this treatment. Braces are mostly seen in children as they are highly prone to having crooked and misaligned teeth.
Not only in children it is seen but also in adults it is noticed. Braces are the most recommended treatment that works towards the correction of the position. We have introduced numerous types of braces ranging from basic metallic, ceramic, and aligners. Aligners are a type of modern braces worn to wear freely. They have been introduced to Sabka dentist offering them with quality results.
Child Dentistry- Not every clinic has a child specialist. In dental clinical terms, child specialists are called Pedodontists. They are a special dentist that deals with dental care in children. They are just not the best dentists; they are the counselors also who give advice and guidelines to the children and patients suffering from dental problems.
Well, they are the dentists who work for the children below 12 dental problems. Children love sweets and sweets are a bad sign for the teeth. Hence, to cure it before time visiting a Paedodontists is necessary.
Periodontal Disease Treatment- Noticed! Are your gums bleeding? Are your gums paining? Are you facing tooth loss? We have answers to all your questions asked. Sabka Dentist is the clinic that deals with all dental related problems and finds an appropriate solution to it.
Gum diseases, technically called Periodontal diseases. This disease is highly seen in old adults who are facing tooth loss that is due to their gums have become weak. Even in some younger adults, this problem is common due to access growth of the tartar and plaque that has been deposited near the gums gum problems. To treat this disease, periodontists scale and polish the teeth, removing the tartar permanently.
Cosmetic Dentistry-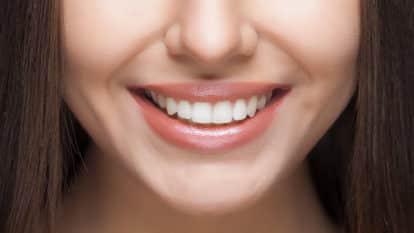 Just like any cosmetic surgery in the medical field even dentistry has its cosmetic plan. It works towards an extra improvement of the teeth and the mouth that only results in a beautiful white smile.
At Sabka dentist we are introduced with modern means of dentistry. Hence, here, we have modern instruments and dental treatments that result in a beautiful smile and develop a good face personality.
At Sabka dentist we provide cosmetic treatments l; like Veneers, Laser Dentistry, and whitening and bleaching. One can experience any cosmetic treatment at reasonable prices.
How to reach Sabka Dentist in Ankur, Char Rasta, Ahmedabad?
To search for the best clinic in the area or locality is very necessary to look after! Hence here, are some suggestion to know how to search for a good clinic:
Ask for the suggestions from friends, family, or nearby people
Search for the clinic by strolling around
See if the clinic have the dentists available
Go through the best dentist with experience
Go through the clinic's hygienes because that is the most important thing
Go through the internet and see the ratings
How does Sabka Dentist help?
By visiting or booking an appointment will give the information about the dental treatments in more detail. Hence, visit our clinic by booking an appointment online or walk-in to experience the aura of dentistry.
Excellent work resnable price

Pradeep Kumar
06:44 01 Mar 21

JAYA GAJARIA
14:50 16 Jan 21
All things went good , very good services even communicate so genuinely . About the cost is also less expensive nd reasonable.

Shria Joshi
06:40 28 Dec 20
Good service for theeth ...best check up...

Daxa Sharma
03:31 18 Mar 20
Good service ND better suggested

Shilpa Vaghela
14:45 11 Mar 20
I have undergone root canal treatment and cap here. Treatment is painless, fast, advanced. Satisfied with the dentists.

Daily does of songs Latest siris
12:14 11 Mar 20
all treatment very nicely done. dentists here are very calm and expert.

Soni kusum
12:11 11 Mar 20
Very experienced and friendly doctor, explained the entire procedure properly to reduce anxiety and also had very satisfactory post procedure results.

Jigar Patel
15:48 09 Mar 20