Dental Clinic in Kharghar Sec 8
Address: Shop No. 26, Ground Floor, Bhoomi Heights, Plot No. 5 & 6, Opp. Little Mall, Next to Cafe Monzai, Sec-8, Kharghar, Navi Mumbai, Maharashtra 410210.
Monday – Saturday 11 AM – 8 PM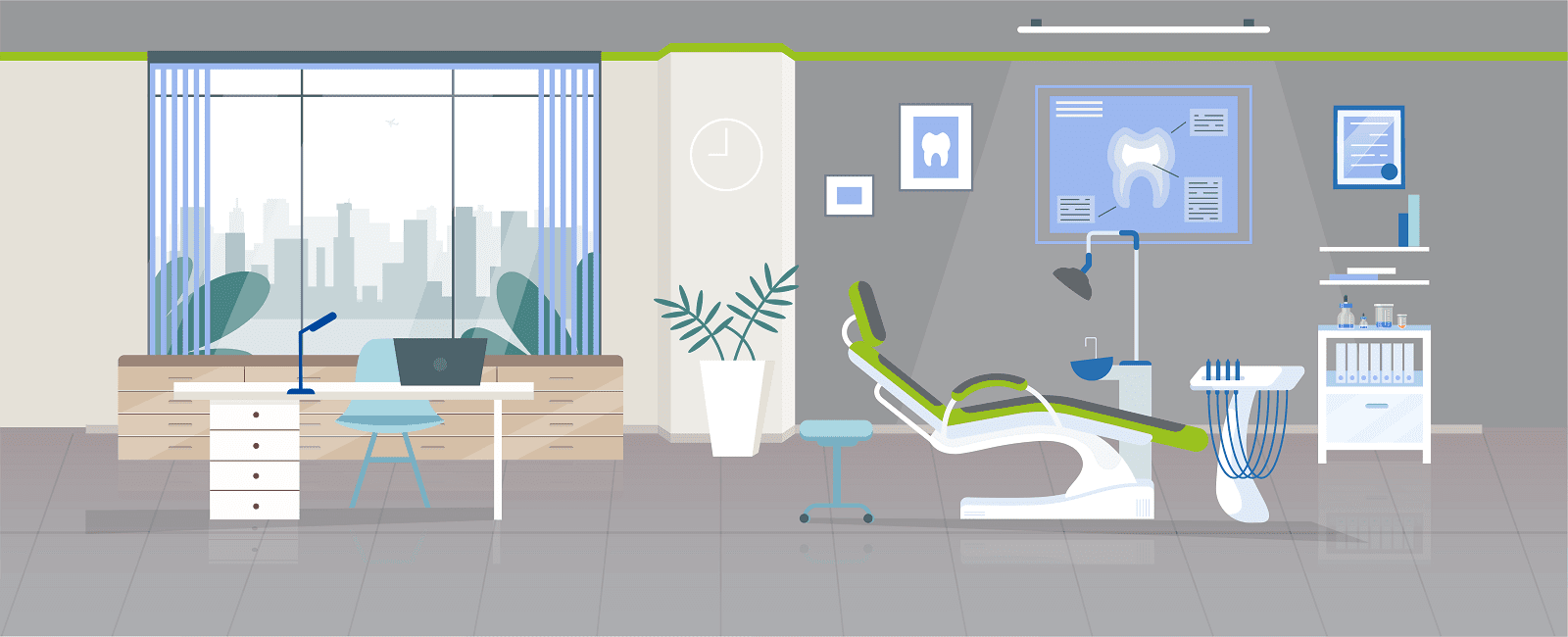 Promises to deliver high-quality dental treatments in a clean and hygienic environment. Sabkadentist Kharghar Sector 8 provides all kinds of dental treatments including cosmetic, implant, conventional and preventive dentistry.
We try to make dentistry available, accessible and affordable for the common man. We are dedicated to quality care, a pleasant experience and putting our patients first. We practice advanced dental techniques to protect, maintain, improve and create beautiful smiles.
We make Dental Treatment accessible by innovatively engaging with consumer finance companies and banks to provide dental treatments which can be paid in 0% interest EMI Options.
The Sabkadentist dental clinic in Kharghar Sector 8 is designed for patients who seek specialized, quality dental care on par with international standards. With advanced high-tech equipment, high sterilization standards, and experienced dentists, you can be assured that your dental visit will be performed in a quality, efficient and safe manner. We have a specific methodology of treatment wherein we aim to provide our patients with complete information regarding the treatment offered.
The Sabkadentist Kharghar Sector 8 dental clinic's staff is comprised of top dentists, providing general dentistry, periodontics (gum treatment), endodontics (root canal therapy), orthodontics (braces), and cosmetic dental treatments including porcelain veneers and dental implants. We have a full range of well-trained auxiliary dental staff and strive to provide our patients with personalized dental care and the opportunity to improve dental health, with an emphasis on prevention.
We aim to be the best dentists in Kharghar Sector 8 by maintaining the highest standards and creating a friendly and healthy environment with our patient's comfort and satisfaction as the top priority.
We welcome you to schedule an appointment or simply walk into our dental clinic. We follow a consistent, transparent pricing process and accept cash, cheques, credit & debit cards. E.M.I options are also available. For any major or extensive dental treatments, we can usually provide you with the best payment solution that suits your requirements.
We are the best dentists in Kharghar Sector 8 who take immense care of their patients and ensure that their dental health is up to the mark. All you need to ensure is that you schedule a visit to your dentist at least twice a year.
Regular visits to the Dental Clinic Kharghar Sector 8 allow you to check your oral health for any sorts of damage and ensure that everything is fine. Dental check-ups are also important as some symptoms are likely to appear in the oral examination as a sign of serious illnesses.
Other parts of the body can be assessed by the individual himself/herself but the same does not hold true in the case of oral health. Thus, dental check-ups are a must.
All dental treatments from dental crowns to major smile makeovers; a wide range of dentistry procedures and full mouth dental implants; everything is available under one roof!
The well trained and specialized dental team constantly staying updated through continuing dental education.
State of the art treatment techniques and instrumentation.
Value for money treatment options and costs.
Zero waiting policy.
Priority treatment completion at no extra cost for time-bound patients.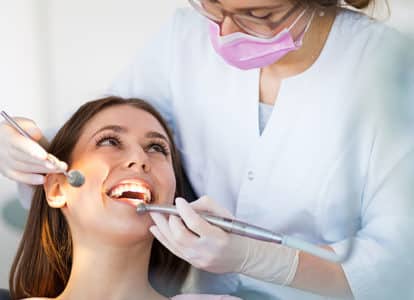 If you are looking for any type of dental treatment like metal free crowns and bridges, veneers, dental implants, tooth whitening, implant dentures, smile corrections, gap closures, fixed teeth, root canal treatment, gum surgery, kids dentistry, laser dentistry, gummy smile correction, wisdom teeth extractions, dental X-rays, etc., we are the ideal choice for best dentists for dental treatment in Navi Mumbai, India.
If you are one of those individuals who are particular about your dental hygiene, you must choose the best when it involves oral checkups and treatments. Sabka Dentist is consistently ranked as one of the best dental clinics in Kharghar Sector 8, Navi Mumbai. At Sabka Dentist, patients not only receive top-notch treatment for their dental concerns but will also get to enjoy one of the greatest in-clinic patient experience across India. No matter the background or profession of an individual, we ensure that all our patients feel comfortable and face absolutely no challenges when approaching or conveying their dental complications across to our dental specialists. We are one of the top dental clinic chains in Kharghar Sector 8, Navi Mumbai, and have a legacy that is unmatched by any other dental clinic in Kharghar Sector 8, Navi Mumbai, India. Our dentists are some of the best dentists in Kharghar Sector 8, Navi Mumbai.
Sabka Dentist often makes it to the list of best dental hospitals in Kharghar Sector 8, Navi Mumbai, owing to our wonderful team of dental specialists and doctors, and advanced facilities within our dental clinics. Sabka Dentist was started way back in October 2010, with a single facility in Vile Parle. Now, we have grown to around more than 100 clinics in Mumbai, Pune, Ahmedabad, Surat, Bangalore, Navi Mumbai, Thane. Our team constantly strives to encourage better dental health and aid individuals to truly feel and look good, and proudly carry their smiles. No wonder, due to our team's perseverance and vision to help spread smiles across the world, we have consistently managed to make it to the list of top dental hospitals in Kharghar Sector 8, Navi Mumbai.
Hence, the next time you plan on visiting a 'teeth hospital in Kharghar Sector 8, Navi Mumbai, we should be at the top of your list of dental hospitals in Kharghar Sector 8, Navi Mumbai. Consider us your own 'Apna Dentist'; our dentists are some of the best dentists in Kharghar Sector 8, Navi Mumbai, and we can help you with your dental concerns so that you can carry on and spread joy and happiness across with your wonderful smile.

pradnya bhagwat
12:58 21 Oct 21
Awesome no pain during cleaning.

Went here for the first time for check-up and the doctor recommended me a cleaning.Overall the experience wad good.

Zeeshan Mansoori
07:11 16 Oct 21
Clinic was clean staffs were good

Akash Kumar
13:37 04 Oct 21
Good n friendly staff n drFollowing all covid norms

Ishaque Effendi
07:54 09 Sep 21

Sandeep Ramesh Vedant
09:07 06 Sep 21
Everything on time.Patients taken good care.Should visit the clinic if you have problems with your teeth.

Lipokwati Lemtur
06:54 04 Sep 21

Rajan Bista
11:35 23 Aug 21
Like Doctors suggestions and hospitality

Manisha Swami
09:01 19 Aug 21
Great doctor. Supportive and informative

Ahmed Raza
07:22 06 Aug 21
Good treatment and All staff

Ganesh Manekar
13:41 05 Aug 21
Good doctor and staff All clinic neat n clean

Neelam Chadha
11:59 05 Aug 21

Vaishali Bhowad
10:59 03 Aug 21

Rubi Smita
13:21 30 Jul 21
Quick and good treatment for molar cleaning

Great efforts by the staff in maintaining all protocols for covid safety. Good hygienic and good service.

akanksha agarwal
14:59 25 Jul 21
On my first visit found that the clinic was well maintained and staff was ver nice. The clinic follow all Covid guidelines. Doctor had explained very nice about how the treatment will be done. For me the price is was concern and that may be due to Covid situation price have increased everywhere.Thanks

Sanjay rakh
10:57 22 Jul 21
Good communication, No charge for visit and x-ray. Rates are normal as compared to other and service is nice.

Arghya dey
07:10 20 Jul 21

Balbheem Kamanna
07:27 19 Jul 21
Professional staff and good safety measures for covid..

Ritesh Umrane
07:18 16 Jul 21

Roopa Shanbhag
11:38 13 Jul 21
Smooth Process and hygiene was up to the mark.

Mohit verma
07:26 08 Jul 21
Berry good and honest professionals

Shubham Ranjan
09:53 07 Jul 21
Good treatment and varsha is very polite

jhanvi verma
11:05 01 Jul 21
Hii my experience with sabka dentist is good ...and Doctors and staffs very helpful..

Ramandeep Saini
11:41 28 Jun 21
Excellent Doctors and facility along with cordial and very supportive staff.

ASHOK SINGH
05:59 26 Jun 21

Sulochana Arya
09:55 30 May 21
An exceptional experience. Doctor & Staff was very approachable. Great services for dental issues.

Great experience, starting from Ms. Saima Sheikh who is soo warm & welcoming & is the only reason I remembered all my appointments, she makes sure to call you a day before and on the very day of treatment too.Dr Ansil was the Orthodontist that handled my case & I have to say that he is very thorough with his procedure, extremely particular & preciseThe change that I can see in my tooth alignment is amazing!Dr Simarjeet Kaur also treated me occasionally & was very kind everytime she worked on meOverall this is the place to be if you want to have a beautiful smile!

Priyanka Joshi
05:47 27 Apr 21
Doctors care for patient's comfort.. very good treatment.. well sanitized and neatly maintained clinic.

gargie l vashishth
09:23 22 Apr 21
I have done my rct over I must say the dr is very professional and staff are very cooperative.Thank u sd

Ishwar Navalgi
13:07 27 Mar 21
Sabka dentist kharghar (sector 8) is really good..quick assistance and great staff.. Much better then sabka dentist (sector 20)

Ambreen Memon
18:08 26 Mar 21
Very hygienic. The staff was very helpful and friendly. Sanitisation is very strict there.

Akshi Bhargava
05:30 23 Mar 21
I visited sabka dentist to get braces done for aligning my teeth properly. The doctors were kind enough to answer all the questions, a newbie getting tooth extracted or getting her teeth align would have. They made me comfortable with each visiting and made sure that I be educated with each process during my teeth alignment. The staff were understanding enough and provided maximum support during the times of Covid. They ensured that their clinic followed the Covid guidelines. Overall I had a pleasing experience. :)

Well experienced doctor with all organized workNice staff, clean and hygieneThank a lot

shraddha mhamunkar
10:52 19 Mar 21
Excellent service I am very satisfy forRs.500 cleaning my teeth by SABKADENTIST. I WILL VISIT AFTER 6MONTHS.

Ramesh Nagaonkar
18:03 16 Mar 21