Pro - Clean Professional Dental Cleaning Offer
Request Teeth Cleaning for just Rs. 500/-
Why should you avail Pro-Clean Professional Dental Cleaning @ just Rs 500?
Everyone is recommended to brush their teeth at least twice a day or after every meal to keep their teeth and gums healthy. However, just brushing teeth may not suffice. Even with regular brushing, one can have plaque and tartar deposits on their teeth. These deposits can be seen as yellow/black stains on teeth or as calcified crusty deposit. These are caused by bacterial plaque, which can eventually cause cavities. Thus, professional dental cleaning and scaling every six months is advised.
Sabka Dentist provides the best way to begin the preventive oral care ritual of professional dental cleaning and scaling by a Pro-Clean Package at just Rs.500/-.
What happens during teeth cleaning?
A professional clinical examination by the dentist.
Oral wash with a medicated mouthwash.
Removing plaque, tartar & stains using a ultrasonic scaling machine.
Polishing of the teeth with a mint, strawberry or fruit flavored polishing paste.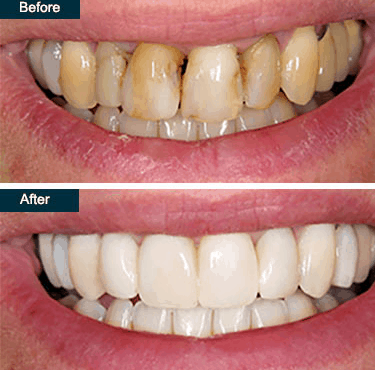 What are the benefits of Teeth Cleaning?
Avoid Gum Disease
Avoid Bad Breath
Remove Stains
Brighten your smile!
Economical and helping you save money!
Prevent cavities.
Treats bleeding gums
Restores periodontal health
There is a link between good oral hygiene and overall health. Therefore, Professional teeth cleaning performed every 6 months by experienced dental experts is essential for dental health and aesthetic appeal.
What to expect after teeth cleaning?
One should resume normal oral care procedures after teeth scaling. This includes brushing teeth two times a day and flossing regularly. One should also eat a healthy, balanced diet and visit for regular cleaning every 6 months.
Share about our Pro – Clean Offer!