Dental Clinic in Dombivali West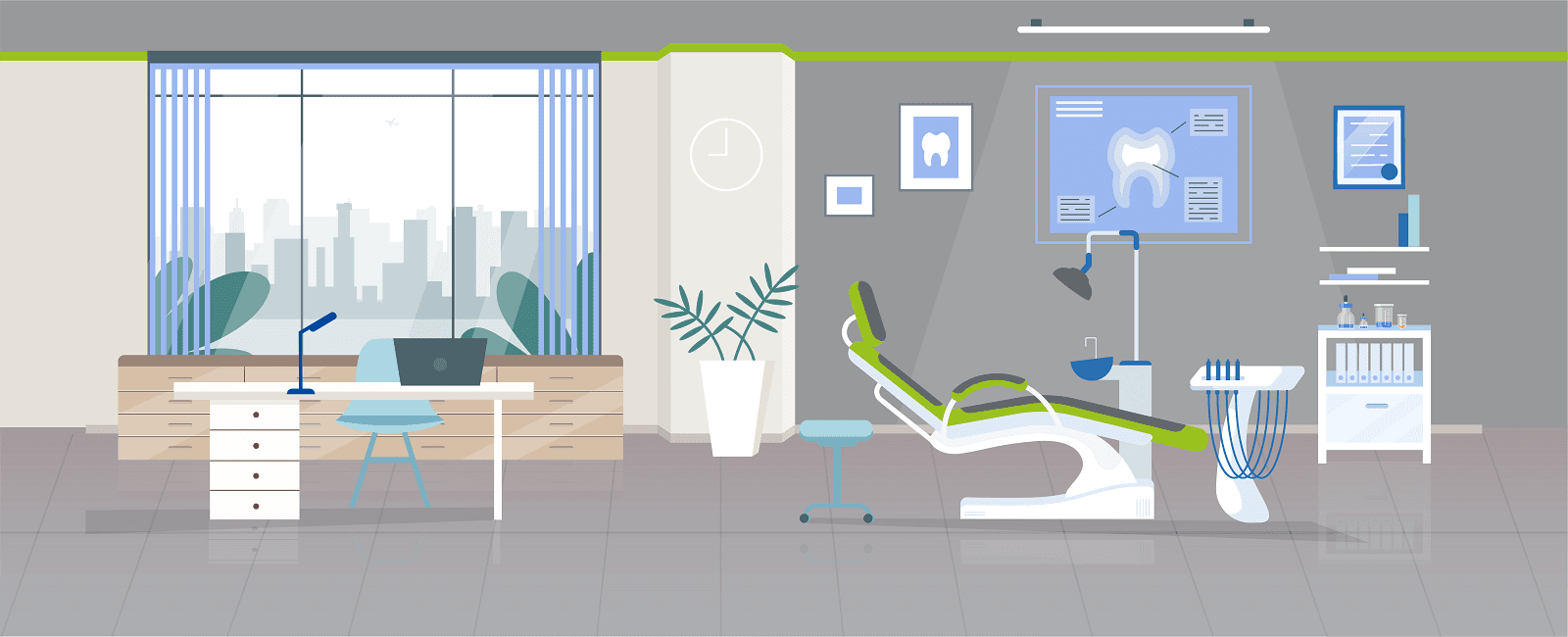 About Sabka Dentist Dental Clinic in Dombivali West
With so many options available in the market, it is very difficult to find the best and right dental clinic. If you reside in Dombivali, then it becomes very convenient for one to prefer looking for a dentist in Dombivli west or a dental clinic in Dombivli west. Now, the question is, how do you find the best dentist or a dental clinic. Simply searching for the best dentist in Domvili west or dental clinic in Dombivli west online will give you lot many results, this would be just the first step of your research, you then list down the ones you prefer to be right, and then you need to check their website, their reviews, ask people about the same and then get a consultation booked. Only if you are satisfied, you can go ahead with the procedure.
We at Sabka Dentist believes in patient satisfaction. We make use of the latest techniques and methods. If you are looking for a dentist in Dombivli west, then we are the best choice for your dental procedures, this is not what we say you can check out all the reviews online as we have rated the best dental clinic in Dombivli west.
Sabka Dentist clinic provides multi-specialty dental care facilities to patients since 2010. The dentists and other staff of the clinic are selected based on their experiences. They are dedicated to providing their best treatment to their patients. Sabka Dentist offers all possible dental procedures to their patients that include Routine dental check-up, Pediatric care, Orthodontic treatment, smile makeover, Root canal treatment, implant, and a lot more. The main motive of this dental clinic is to provide high standard treatment facilities to their patients in a comfortable environment so that patients can look forward to choosing the clinic over and over again.
Facilities
Sabka Dentist offers world-class facilities to all their patients to ensure that they walk out of the clinic with a smiling face. So this dental clinic in Dombivli West provides the following cutting edge technologies-
Laser ideal for treating soft tissues
Laser for the disinfection of the teeth, gums and also for teeth whitening
Digital x-ray machine that is imported from Germany and the USA, which provides instant x-ray films
Full mouth digital x-ray machine
A hand-held device that is ideal for executing a painless Root Canal Treatment
Ultrasonic scalars
Autoclave for sterilization of instruments
About Dentist
It is essential to find the right dentist to undergo a dental procedure. However, finding out a perfect dentist in Dombivli West might be very stressful. But once you visit Sabka Dentist in Dombivli West, you can instantly get in touch with the best dentists of the city.
Few lines on Dr. Reena Waghela
Dr. Reena acquired her Bachelors in Dental Science degree from the Maharashtra University of Dental Surgery. Her specialization is in advanced dental care. She had completed her specialized training session in the fields of implant dentistry, Full teeth restoration, and dental cosmetic procedures. Finally, she completed a training session at the USA on Dental Practice Management while she was assisting one of the topmost dentists there. For more than twelve years, she is working hard in this field. Dr. Reena has been providing her valuable participation at Sabka Dentist for more than eight years. She is very passionate about her work, and she loves working with nervous patients.
Few lines on Dr. Manan Dhulia
Dr. Manan completed his Bachelor 's degree and began his journey with Sabka Dentist. He holds over nine years of experience in this clinic. His field of interest includes Dental Implants. However, in the clinic, he has been in charge of Clinical Operations, Business development, and team management. Dr. Manan Dhulia obtained training sessions for driving all of these fields. He is the one who helps to execute ground-level operations smoothly and assists with performance metrics at Sabka Dentist.
Few lines on Dr. Zita Antao
Dr.Zita Antao completed her degree plus training session and acquired some experiences in this field. After which she joined Sabka Dentist. She has an overall experience of eight years in this field, but it has been more than five years, she is allied with Sabka Dentist. Dr. Zita pursued her particular interest in Endodontics, Dental implants, and Dental surgeries. Her additional skill includes public communications, which she loves. She always keeps herself updated with the latest technologies that keep evolving in advanced dentistry.
Few lines on Dr. Ankita Gada
Dr. Ankita Gada obtained her BDS degree from Mumbai University and post-graduation in Dentistry from Pune University. Her area of specialization is in dental restoration procedures and implant dentistry. With more than ten years of experience in Dentistry, she is still associated with Sabka Dentist as a Dental Director. Her skills and flexibility to adapt the latest technology make her stand out of the crowd and makes her the best dentist. Dr.Ankita never skips keeping herself updated with the latest technology to ensure the best treatment for all her patients.
Few lines on Dr. Preethi Nagarajan
Dr. Preethi holds over eight years of experience in this field and has been associated with Sabka Dentist for long. She completed her BDS degree from the Bharati Vidyapeeth, Pune, in 2009. Next, she planned to complete an MBA in healthcare and hospital management, which she acquired from Tamil Nadu University. She is a very ambitious dentist who later on completed a Diploma degree in Laser and Implant Dentistry from the LALD. Her field of specialization was Pain-free Laser Treatment, endodontics, oral surgery, smile designing, and full dental restoration.
How to select the Right Dentist and Right Clinic?
Selecting the perfect dentist and dental clinic is extremely serious. However, a little research can help you to locate the right dentist. So, here are some tips on selecting the right dentist and dental clinic-
Qualification and Training – All the dentists need to qualify a five-year degree program and a training session to complete the Bachelor 's degree. She must also keep attending regular training sessions to keep their skills updated with the latest techniques. Whenever finding a dentist, try to take a look at their certificates, extra qualifications, and field of interest.
The dental team – You must always look for such a dental clinic which maintain proper hygiene and are well-organized. Make sure the dentist you choose is professional, approachable, and you feel comfortable discussing your dental issues. An honest and experienced dentist should always be transparent about pricing and fees.
Convenient hours and location – You must always select a dentist not only offers a wide range of treatments but also is located in a very accessible area. Also, make sure that the clinic is available for appointments when you are free.
If you are looking for a Dental Clinic in Dombivli west, Sabka Dentist should be your only choice as we help you with the best services, treatment and techniques.
How can Sabka Dentist help?
If you have not yet been able to find an ideal dental clinic near your place, then you can get an initial appointment at Sabka Dentist. The clinic aims to provide free dental check-up and x-ray to every individual who walks in the clinic seeking help. Sabka Dentist provides the best treatment facilities at the lowest possible price, which made the clinic one of a kind and the best dental clinic in Dombivali West.
Not only this, but the clinic also provides smart financial plans like zero cost EMI to make things easier for us. If you have not yet booked an appointment there, hurry!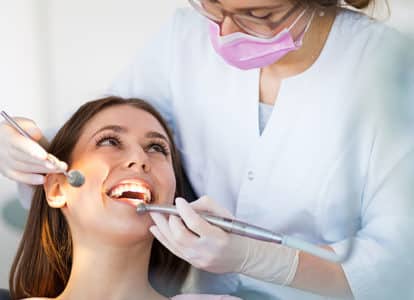 Tell me more about Sabka Dentist, Dombivali West
In case you are particular about your dental health care , you must pick the best when in comes to dentistry checkups and treatments. Sabka Dentist is consistently rated as one of the best dental clinics in Dombivali West, Thane. At Sabka Dentist, people not just receive top class treatment for their oral complications, but also get to enjoy one of the best in-clinic patient experience across India. Irrespective of the background or career of an individual, we make sure that all our patients feel comfortable and experience absolutely no problems when approaching or conveying their oral health issues across to our dental surgeons.
We are among the top dental clinic chains in Dombivali West, Thane, and have a legacy which is unparalleled by any other dental clinic in Dombivali West, Thane, India. Our dentists are undoubtedly some of the best dentists in Dombivali West, Thane.
Sabka Dentist consistenty makes it to the list of best dental hospitals in Dombivali West, Thane, owing to our wonderful team of dental experts and doctors, and advanced facilities within our dental clinics. Sabka Dentist was launched back in October 2010, with a single facility in Vile Parle. Today, we have grown to around more than a 100 clinics in Mumbai, Pune, Ahmedabad, Surat, Bangalore, Navi Mumbai, Thane.
Our team works to encourage better dental health and aid men, women and children to truly feel and look good, and proudly carry their smiles. No wonder, resulting from our team's perseverance and vision to help spread smiles across the world, we have consistently made it on the list of top dental hospitals in Dombivali West, Thane.
Therefore, the next time you plan on visiting a 'teeth hospital in Dombivali West', Thane, we should be at the top of your list of dental hospitals in Dombivali West, Thane. Consider us your own 'Sabka Dentist'; our dentists are some of the best dentists in Dombivali West, Thane, and we will help you with your tooth problems so that you can always spread happiness across with your wonderful smile.