Dental Clinic in Vadodara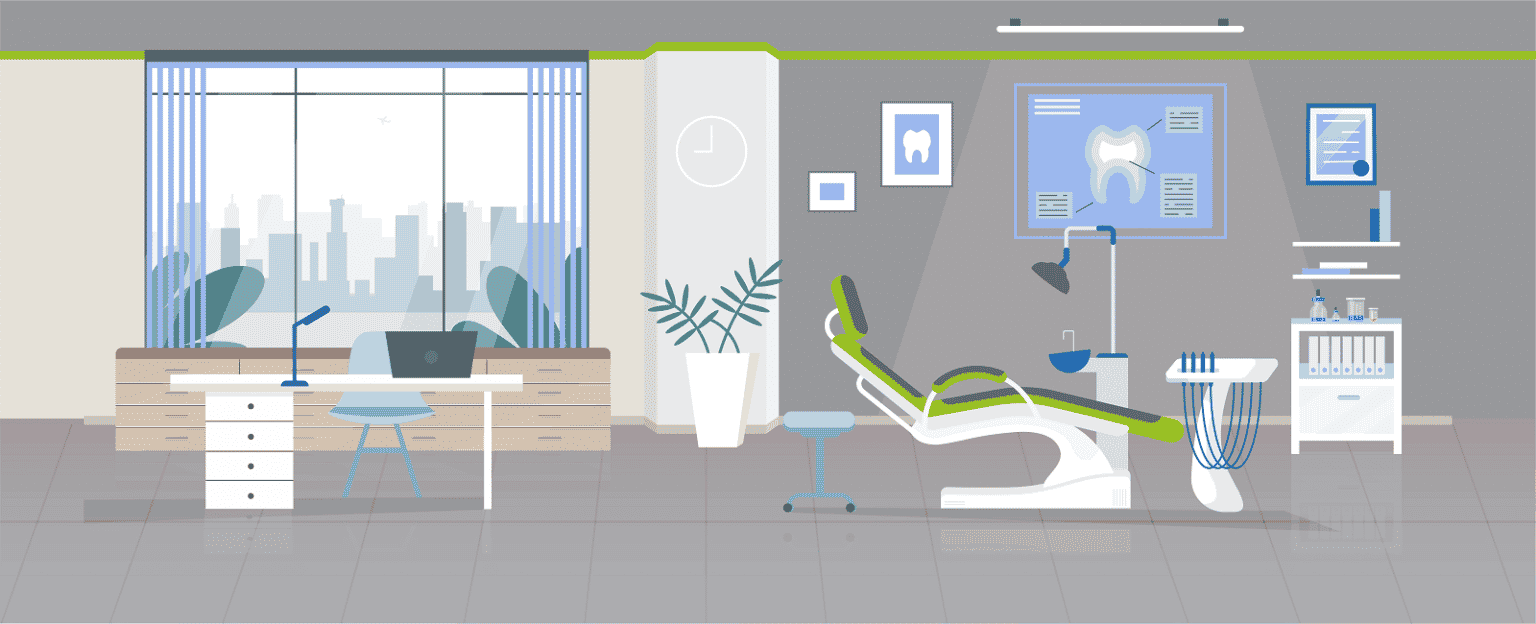 About Sabka Dentist Dental Clinic in Vadodara
A good-looking smile enhances one's face value. However, a stained and discoloured set of teeth can make us diffident and cognizant while smiling. A bad set of teeth can also be a result of medicine especially consisting of antibiotics, sequence smoking, habitual intake of alcohol, coffee or tea obsession, etc.
However, do not drop heart as effective teeth whitening are now possible, and also affordable by visiting our dental clinic in Vadodara.
With the advancement in technology and dentistry, our dental clinic in Vadodara have the latest equipment that enable us to provide dental treatments at affordable cost. Although these dental treatments used to be very costly till some time back, they are now extremely reasonable.
Besides, with more advanced technology and techniques being used, the result is very much close to the usual look. Hurry up and visit our dentist in Vadodara and get yourself a perfect set of teeth to smile like you have never before!
Treatments provided in Sabka Dentist Vadodara
Dental cleanings: A teeth cleaning done by a certified dental hygienist aims to detach plaque around the gum margins, calculus and stains that have gradually gathered on the teeth. Even after doing the routine; brushing and flossing your teeth and gums, calculus can develop and can create advanced dental problem.
Fillings: A filing is done when your dentist will detach the decayed portion of the tooth and then refill the area of the tooth where the decayed material was once. Fillings are also used to rebuild cracked or broken teeth and teeth that have been worn down from mishap. Fillings help to replace teeth damaged by decay back to their normal functionality, and can put a stop to further problems. Dentist will reconsider a number of factors when choosing which type of filling material is best for you. It includes gold, silver, coloured material, porcelain, and a special type of glass depending on your budget and requirement.
Root Canal: A root canal helps you to save your natural tooth by getting rid of infected tooth as it removes infected pulp from inside of the tooth and then its cleaned, filled and sealed. Getting a root canal is one of the most effective and painless dental treatment in the long run.

Teeth Whitening: A teeth whitening lightens teeth and helps to remove stains and discoloration. Teeth whitening is the most requested treatment. Whitening is among the most popular cosmetic dental procedures because it improves how your teeth look. Under this process the teeth will appear whiter. This is often achieved by using bleaching and non-bleaching products.
Implants: A dental implant is a tooth root that is positioned into the jawbone beneath the gum line to replace lost tooth in that area. Dental implants also benefit general oral health because they do not have to be secured to other teeth, like bridges. Implants have an advantage as it looks like natural teeth. It can fill the gap between the teeth. It can help you to eat in an easy way.

Bridges: A bridge is made up of two crowns one on each tooth on either side of the gap. These two securing teeth are used most commonly to entirely cover a damaged tooth by putting a cap. It strengthens the tooth and improves the tooth's appearance.
Orthodontics: An orthodontist is a type of dentist who specializes in straightening the teeth position. A dentist can fill cavities and encourage you to floss, but an orthodontist can help straighten teeth. If you have a problem while eating or have spacing issue, this process may involve braces for further procedure.
Nutritional counselling: A nutrition counselling is an ongoing process in which a health professional, usually a registered dietitian, works with an individual to assess his or her usual dietary intake and identify areas where change is needed. Nutritional counselling is important for daily lifestyle as it helps to maintain better set of teeth for a long run.
Other Treatments: Teeth Scailing, Braces , cosmetic dentistry and Dental Crown.
Steps towards choosing the right dental clinic in Vadodara
Training:The extent of training and clinical experience that a prospective dentist has, particularly with regard to specialty procedures.
Dental Treatments offered:If you are looking for a specific treatment or product brand, it is crucial that you inquire as to whether a given practice serves to it.
Referrals:If you are in a scenario in which you are asked to refer another patient for treatment, you should inquire as to the specifics of the referral process.
Dental Technologies:Is your dentist investing in new technologies to help improve the patient experience and enhance the treatment process? Although these technologies will not necessarily improve treatment outcome, they can have an impact on aspects of the treatment experience. Contradicting our previous statements where we say because of modern technology, we charge less.
Patient Comforts:Dental anxiety is common to the point that many practices offer a variety of services catered towards patient comfort. Ask your patient what comforts them and try offering that during initial consultation.
Cost:The cost of dental care can fluctuate significantly from person to person and case to case, based on a variety of factors.
How can Sabka dentist in Vadodara help you?
Sabka Dentist has more than 100 dental clinics across Mumbai, Navi Mumbai, Thane, Ahmedabad, Vadodara, Surat, Bangalore, West Bengal.
We have treated more than 1 million patients with more than 2,00,000 Root Canals, 2,50,000 Crowns and Bridges, 10,000 Implants and more than 20,000 Braces or orthodontic treatments.
We have expert dentists who are specialised in each of the above services at all our dental clinics.
Sabka Dentist Dental Clinic in Vadodara offer:
Best Dental Treatments
Affordable Low Costs
No Cost EMI Facility
Free Dental Check up
Our aim is to provide the best dental treatments experience to all of our patients.
We want to make sure that all of our patients walk out of our clinic fully satisfied and with a good set of teeth to smile and shine.
We can assure you that Sabka Dentist is one of the best dental clinic in Vadodara with excellent dentist to serve you according to your needs and make sure you don't feel insecure about your smile. We try to provide good service to all of our clients.
We are a middle-class company with middle-class values.
Our core principles are based on middle-class values – hard work, self-discipline, thrift, honesty, aspiration, and ambition.
Our culture empowers and equips our Dentists to provide quality treatment to all our patients.
We ensure that everyone within the organization has a level playing field.
We focus is on quality and not on simply following the crowd to be popular.
We promote continuous transformation, research, networking coupled with knowledge sharing and collaboration. Sabka dentist helps to excel and introduce internal development along with good leadership values and virtues.
In order to spread public awareness, we provide free dental check-ups even for Children.
We are here to create a better world by improving one smile at a time!
Tell me more about Sabka Dentist, Vadodara
In case you are particular about your dental hygiene, you must choose the best when it pertains to oral checkups and treatments. Sabka Dentist is consistently ranked as one of the best dental clinics in Vadodara.
At Sabka Dentist, patients not just obtain top-notch dental treatment for their oral problems, but also get to experience among the best in-clinic patient experience across India.
Regardless of the background or occupation of an individual, we ensure that all of our patients feel comfortable and experience absolutely no challenges when approaching or getting their problems across to our dental surgeons. We are one of the top dental clinic chains in Vadodara and have a legacy that is unparalleled by any other dental clinic in Vadodara, India.
Sabka Dentist consistently makes it to the list of best dental hospitals in Vadodara, owing to our great team of dental specialists and doctors, and cutting edge facilities within our dental clinics. Sabka Dentist was started way back in October 2010, with a single facility in Vile Parle.
Currently, we have grown to around more than 100 clinics in Mumbai, Pune, Ahmedabad, Surat, Bangalore, Navi Mumbai, Thane. The Sabka Dentist team constantly strives to encourage better dental health and aid men, women and children to truly feel and look good, and proudly carry their smiles.
No wonder, due to our team's devotion and vision to help spread smiles across the world, we have consistently made it to the list of top dental hospitals in Vadodara.
So, next time you are planning to visit a 'teeth hospital in Vadodara', we should be at the top of your list of dental hospitals in Vadodara. Consider us your own 'Apna Dentist'; we can help you with your dental problems so that you can always spread joy and happiness across with your beautiful smile.
Karelibaug
F 3, Indraprasth Avenue, Opposite to Reliance Digital, VIP Road, Karelibaug, Vadodara, Gujarat 390018
Shubhanpura
G-1 Anuradha Complex, Subhanpura Rd, opp. Jalaram Lassi, Ellora Park, Vadodara, Gujarat 390023