Dental Clinic in Panchpakhadi Thane
Address: Shop No-17, Building No-B2, Prestige Garden Almeida Road, Near Nitin Company, Panch Pakhdi, Thane, Maharashtra 400601.
Monday – Saturday 11 AM – 8 PM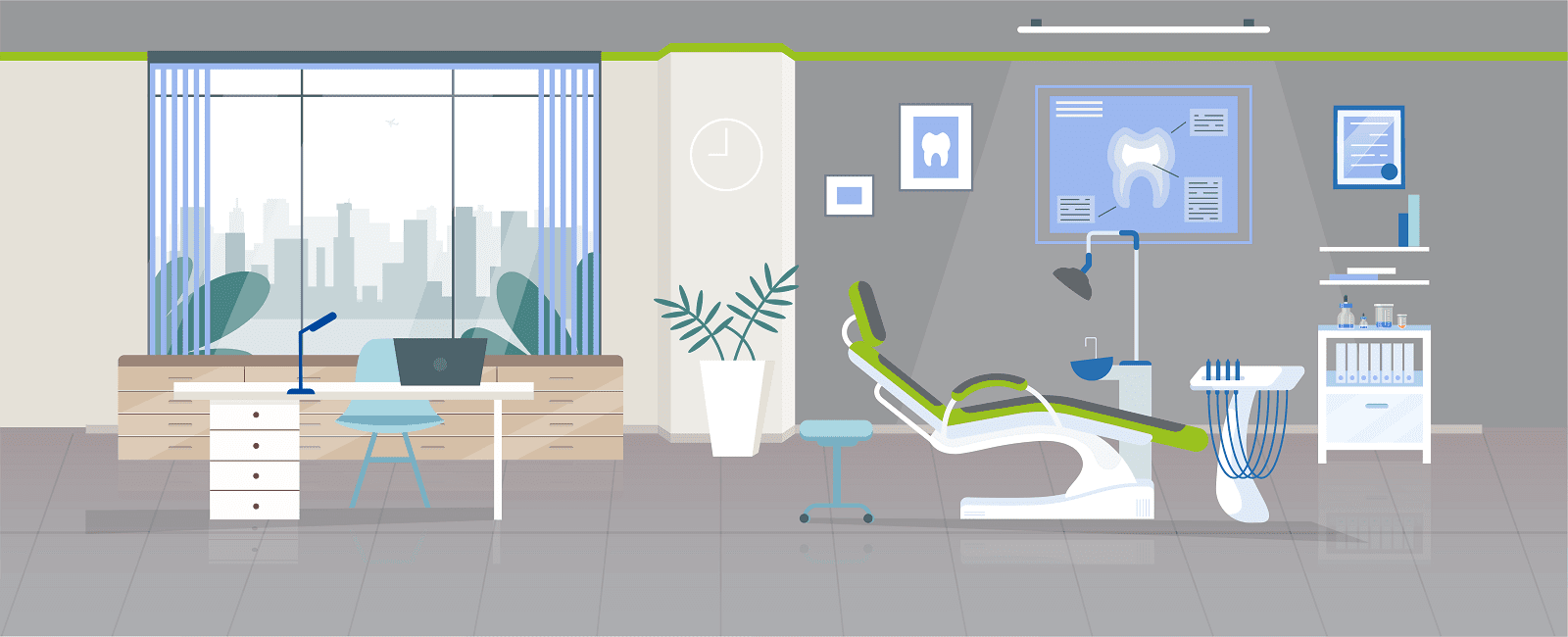 I have done consultant root canal here. The Dr and the staff is very nice. Cleaning very Good, Dr. And staff is very good.

Sapna Bhosale
12:58 07 Oct 21
The staff is very professional polit and helpful. Place Very nice and clean they follow all covid rule dr very nicely explain treatment and receptionist is also now very well sanitized...all over to awesome one of the best dentist I suggest my family and friends....❤❤👍👍👍

Priya Mhaskar
17:05 03 Oct 21
Great service 👌👌 staff very polite 😊😊😊 I am very impressed.. well done 👍👍👍👍

Sonali Patil
15:32 03 Oct 21
Very nice experience all staff very polite. 👍👍👍

Paras Iambade
14:10 03 Oct 21
Very nice Treatment. Today also best treatment

Nadar Krishnamurthy
14:41 01 Oct 21
Nice experience must to visit they follow all covid rule and hygiene as well .. Dr. Also well good experience and stuff was very friendly.. must to visit

priyanka verma
10:15 30 Sep 21
Been blown away by how professional it is, the cleanliness, everything is sterilized. It's a wonderful centre. It's been a lot of fun to see the quality and the first class way that I have been treated. Doctors are and staff members are very friendly. Positive environmental and happiness inside center.

Aparna Mane
15:54 29 Sep 21
😊Hi Team ,if I talk about my experience about your panchpakhadi clinic and Dr. Vijaya Salunkhe's treatment and Client care so it is more powerful as compared to my last visited majiwada branch before 1 year ago, I highly impressed when I see Dr. Vijaya giving me all satisfactory answer of my all queries and nicely guided to me for how to care my teeth in future and All treatment information iskept transparent, While treating, thedoctor(dr. Vijaya) takes special care of you that ifyou are in pain also protocols of covid are also well maintained here, so anyone's feel free to go here without any tension of covid . Very nice work best of luck keep it Going up nice work and my best wishes always with Dr. Vijaya Salunkhe and her team 😊

Kishor Desai
13:10 25 Sep 21
Very nice experience, I would have to say this is probably the best dentist that i have ever been to. Dr. Vijaya is polite, experienced, and makes every patient feel comfortable before starting with any treatment or procedure. The fees are affordable, and they also have easy emi options for any costly treatments. They follow all Covid-19 safety protocols, and give you correct appointment timings so that you dont spend much time waiting. Vaishnavi madam at the reception helps you keep track of your appointments. My wife is now no longer afraid of Dentists! Thanks to this clinic 😀

Nice experience all about

Sandesh Haravade
07:21 25 Sep 21
Good ServiceInvisible Aligner are good to wear onAppointment frequently done

Nilesh Bhoir
05:48 23 Sep 21
Had an amazing experience. Doctor are extremely skilled and reception staff are very co-operative.

Mayuresh Chaudhari
13:16 17 Sep 21
Wonderful experience. The dentist is extremely humble and soft speaking. Sabka dentist is well organized they care and precauition in this covid situation staff very polite the staff including the receptionist is courteous. ISuggest my friends . Thanks sabka dentist

Anil Chhari
11:01 17 Sep 21
Doctor was very friendly & informative !

25:Vaibhav Kowale
12:43 16 Sep 21

Sudhir Pptdar
14:06 15 Sep 21

Reshmi Pandey
07:06 15 Sep 21
I have been visiting this branch since more than a year for my braces.The staff is very friendly and professional.Very hygiene place, they took good care of cleanliness in Covid situation.Doctor are very considerate.The best thing about Sabka dentist is the flexibility. I transferred my case from Ghatkopar to Thane very easily for easy access.

Rupesh Sukale
13:46 09 Sep 21
Good Nature of doctors and receptionist

vinod lohar
13:33 07 Sep 21

Vandana Rasam
09:23 07 Sep 21
Excellent dental treatment done by Dr. Vijaya.

George Lobo
11:46 06 Sep 21
Very good hospitalityDoctors are also very goodOver all it was good experience

sachin margam
14:15 04 Sep 21

Shakti Kamble
09:53 04 Sep 21
Excellent!Covid precautions properly taken. Staff and Dr.Vijaya Salunkhe both are helpful!If you want honest consultation do not think even twice.. just visit sabka dentist!

Surbhi Shelke
15:54 27 Aug 21

Mohan Kowale
14:23 27 Aug 21
Dr vijaya salunkhe was very nicely explained me my treatment plan .all staff very polite. Looking forward to avail more treatment

mohan kowale
14:20 27 Aug 21

Adilaxmi Gadal
08:20 27 Aug 21

Mehul Chorgh
11:34 26 Aug 21
Very pleasant indeed! Doctors and staff in sabka dentist are very great. who listens to the patient and takes care of him/her with great attention..


Great explanation on what needs to be done for your teeth. Cost effective & pocket friendly treatment plans.

Megha Poojari
07:24 14 Aug 21

Lavkush Yadav
06:47 14 Aug 21
Dr. And staff r very cooperative . thanks

Amit Mohite
07:37 06 Aug 21
The dentist gave accurate pre and post-procedure information and the pricing is transparent. Had a good experience.

Vijay Kishore
09:07 04 Aug 21
I had visited the clinic for SD Aligners treatment and Dr Ruchi is very professional and friendly, guided me and explained me every stage in the treatment patiently and solved my queries time to time. Mrs Vaishnavi, receptionist here is also friendly and takes follow up via call promptly. . Overall a nice experience.

Prerna Ghogale
06:24 03 Aug 21
Awsome service by doctors and staff...well done🙏

Gauri gosavi
15:01 02 Aug 21

Kailas Benke
13:08 02 Aug 21
Visiting Sab Ka Dentist since 2017. They offer a good service and treatment. Reception staff is very polite and co operative.Dentists are also nice. Specially Dr. Rupashree Shetty.In covid Situation also they maintain proper hygiene and Disinfecting the area, instrents, chairs after every patient....

Sumit Pawar
08:21 31 Jul 21

surbhi sharma
08:20 31 Jul 21
Excellent service we get from here,staff and doctors are too good, provide to all support before treatment as well as after treatment.

Suresh Mishra
07:06 31 Jul 21
My experiences here have been great here. The staff are all super cool/friendly. Dr. Rupashree is great—has a calming presence about her which goes a long way for me & the other staff like Receptionist And Assistant team were very kind and polite. The hygienists are very approachable and easy to talk to, as are the staff handling financial stuff—always willing to explain the details when I'm not sure of something. Facility is always really clean and well organized.

FYBBI_A_023_Gauri Kadam
11:11 30 Jul 21

SHREYAS PREETI ASHWIN MALDE
06:46 30 Jul 21

rohan khambekar
12:56 29 Jul 21

Pooja Gupta
07:41 29 Jul 21

Sonali More
12:02 28 Jul 21

ravina patil
10:28 28 Jul 21
All staff members and doctors are very polite and cooperative, following all covid protocals.

suhas Dherange
17:29 27 Jul 21
Very good services, will recommend everyone to book their appointments at sabka dentist only. absolutely satisfied!

sheoraut Sheoraut
11:40 27 Jul 21
Very good and helpful staff which provide proper guidance for the treatment

Pratyush Mahajan
10:35 27 Jul 21
very good advice after thorough check up.

Sunil Nawal
15:15 23 Jul 21
Wonderful experience! The dentist is extremely humbles soft- speaking. The staff including the receptionist is very courteous.

VIVEK KUMAR
10:35 23 Jul 21

Nikhil Bakal
11:57 22 Jul 21
Receptionist is very polite. All Covid norms were followed. Doctors are very good - because of their correct advice I could save my tooth and got the root canal treatment done smoothly. Extremely happy with their services

Seema Pandey
13:39 20 Jul 21
nice expiriance thanks sabka dentist

Krishna Singh
11:10 20 Jul 21
Nice experience with the Sabka Dentist

DIPALI TELE
10:56 14 Jul 21
Happy with the treatment covid appropriate measures were strictly observed

Bharati Pathak
07:50 14 Jul 21
Amazing experience , safe and hygiene.All staff is very calmly to explain all the details.All over best experience. Thank you so much.

Swapnil Tambe
07:34 14 Jul 21
Visited panchpakhadi branch of Sabka dentist for check up.. Had wonderful experience.. Entire staff including Receptionist very polite had followed all covid related precautions.. would surely recommend

Shilpa more
13:19 12 Jul 21
The treatment of this hospital is much better than others...

Prasenjeet Kadam
07:39 12 Jul 21
So cooperative and friendly staff n doctors

Vaishali Mhatre
08:13 10 Jul 21
Friendly staff at reception and very welcoming dentist and assistant. Explained clearly what needed to be done .Overall a great experience!

Ratan Pandey
07:14 10 Jul 21
The dentist and the assisting staff were super sweet and professional! The consultation was free and I was informed of the prices of the treatments I would need beforehand. The prices were very affordable, which is almost unheard of in dental care. Proper precautions related to COVID were taken. I would highly recommend this clinic!

Sonam Ninad Kulkarni 18397
08:17 09 Jul 21