Dental Clinic in Panchpakhadi Thane
Address: Shop No-17, Building No-B2, Prestige Garden Almeida Road, Near Nitin Company, Panch Pakhdi, Thane, Maharashtra 400601.
Monday – Saturday 11 AM – 8 PM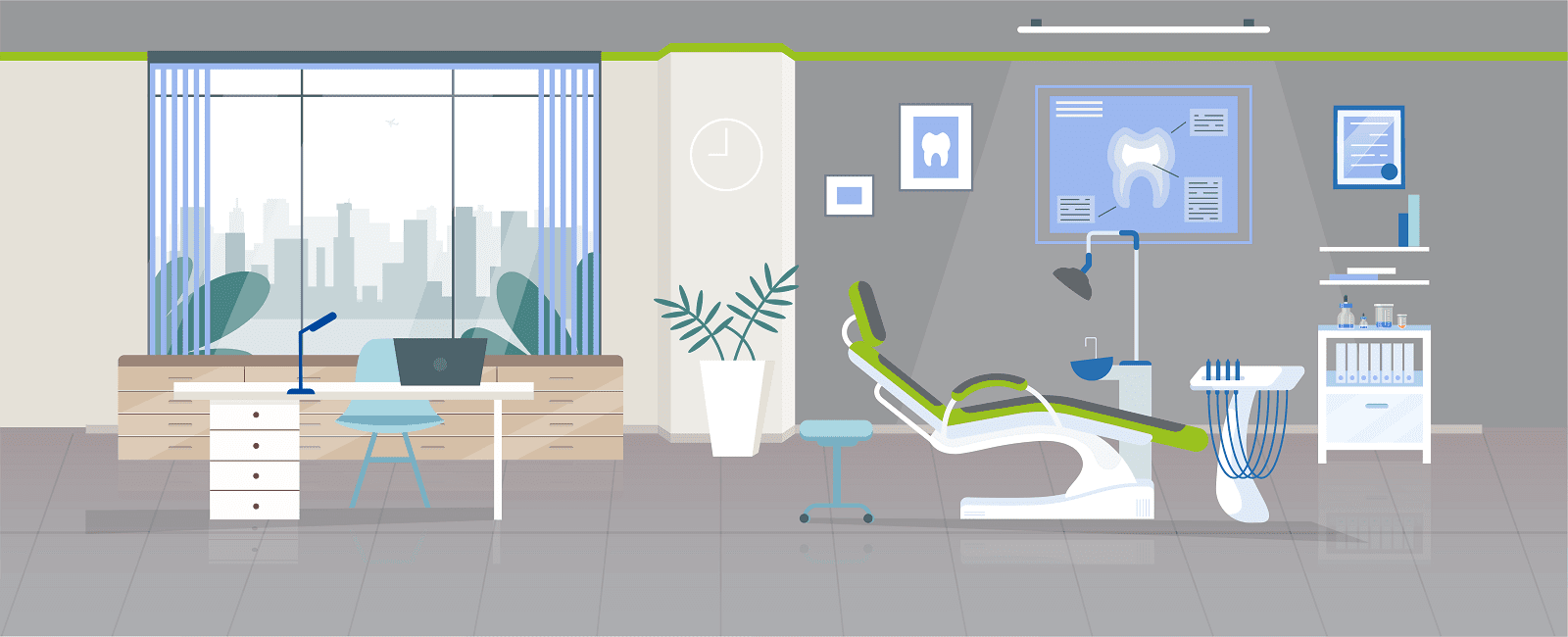 I had visited the clinic for SD Aligners treatment and Dr Ruchi is very professional and friendly, guided me and explained me every stage in the treatment patiently and solved my queries time to time. Mrs Vaishnavi, receptionist here is also friendly and takes follow up via call promptly. . Overall a nice experience.

Prerna Ghogale
06:24 03 Aug 21
Awsome service by doctors and staff...well done🙏

Gauri gosavi
15:01 02 Aug 21

Kailas Benke
13:08 02 Aug 21
Visiting Sab Ka Dentist since 2017. They offer a good service and treatment. Reception staff is very polite and co operative.Dentists are also nice. Specially Dr. Rupashree Shetty.In covid Situation also they maintain proper hygiene and Disinfecting the area, instrents, chairs after every patient....

Sumit Pawar
08:21 31 Jul 21

surbhi sharma
08:20 31 Jul 21
Excellent service we get from here,staff and doctors are too good, provide to all support before treatment as well as after treatment.

Suresh Mishra
07:06 31 Jul 21
My experiences here have been great here. The staff are all super cool/friendly. Dr. Rupashree is great—has a calming presence about her which goes a long way for me & the other staff like Receptionist And Assistant team were very kind and polite. The hygienists are very approachable and easy to talk to, as are the staff handling financial stuff—always willing to explain the details when I'm not sure of something. Facility is always really clean and well organized.

Gauri Kadam
11:11 30 Jul 21

SHREYAS PREETI ASHWIN MALDE
06:46 30 Jul 21

rohan khambekar
12:56 29 Jul 21

Pooja Gupta
07:41 29 Jul 21

Sonali More
12:02 28 Jul 21

ravina patil
10:28 28 Jul 21
All staff members and doctors are very polite and cooperative, following all covid protocals.

suhas Dherange
17:29 27 Jul 21
Very good services, will recommend everyone to book their appointments at sabka dentist only. absolutely satisfied!

sheoraut Sheoraut
11:40 27 Jul 21
Very good and helpful staff which provide proper guidance for the treatment

Pratyush Mahajan
10:35 27 Jul 21
very good advice after thorough check up.

Sunil Nawal
15:15 23 Jul 21
Wonderful experience! The dentist is extremely humbles soft- speaking. The staff including the receptionist is very courteous.

VIVEK KUMAR
10:35 23 Jul 21

Nikhil Bakal
11:57 22 Jul 21
Receptionist is very polite. All Covid norms were followed. Doctors are very good - because of their correct advice I could save my tooth and got the root canal treatment done smoothly. Extremely happy with their services

Seema Pandey
13:39 20 Jul 21
nice expiriance thanks sabka dentist

Krishna Singh
11:10 20 Jul 21
Nice experience with the Sabka Dentist

DIPALI TELE
10:56 14 Jul 21
Happy with the treatment covid appropriate measures were strictly observed

Bharati Pathak
07:50 14 Jul 21
Amazing experience , safe and hygiene.All staff is very calmly to explain all the details.All over best experience. Thank you so much.

Swapnil Tambe
07:34 14 Jul 21
Visited panchpakhadi branch of Sabka dentist for check up.. Had wonderful experience.. Entire staff including Receptionist very polite had followed all covid related precautions.. would surely recommend

Shilpa more
13:19 12 Jul 21
The treatment of this hospital is much better than others...

Prasenjeet Kadam
07:39 12 Jul 21
So cooperative and friendly staff n doctors

Vaishali Mhatre
08:13 10 Jul 21
Friendly staff at reception and very welcoming dentist and assistant. Explained clearly what needed to be done .Overall a great experience!

Ratan Pandey
07:14 10 Jul 21
The dentist and the assisting staff were super sweet and professional! The consultation was free and I was informed of the prices of the treatments I would need beforehand. The prices were very affordable, which is almost unheard of in dental care. Proper precautions related to COVID were taken. I would highly recommend this clinic!

Sonam Ninad Kulkarni 18397
08:17 09 Jul 21
It was nice experience to visit sabka dentist panchpakhadi , they took care of everything from appointment, sanitization etc.

RN.11_Nikhil Bordekar
13:21 07 Jul 21
Thorough cleaning and Good Arrangement.👍🏻

Tejal Patankar
11:13 07 Jul 21
I am rating this branch of Panchpakadi with 5 stars because of the way patients are treated here. Right from receptionist (Vaishanavi) to the doctors, all are so humble and polite. Before setting any appointments they will ask for your availability and will always give you reminder calls, very flexible in adjusting the slots and in this pandemic situations, they are taking very good care of safety. - Ankita Prajapati!

ankita tayal
14:41 06 Jul 21
I am undergoing my Braces treatment under Dr. Rahul Doshi and my experience throughout so far has been wonderful.. The clinic atmosphere is nice.. All staff including receptionist is polite and timely appointments are scheduled.. Surely recommend family and friends.. Thanks Sabka Dentist Prestige Garden

Priyanka Kamble
13:04 05 Jul 21

Mamta Sawant
06:45 05 Jul 21
The service was good.Doctors talks politely with the patients. Other members are also good , if you want to communicate with them they always welcomes the patient nitely.

Anjali Joshi
13:30 03 Jul 21
Very friendly.They made me very comfortable.Without any hassle teeth extraction was done.Thanks to the doctor and staff.Specially receiptionist is very cooperative.highly recommended.

Rashmi kulal
12:21 25 Jun 21
Well mannered staff and friendly doctors.

Neha Utekar
05:36 23 Jun 21
Currently my treatment is ongoing for SD aligners, so far the experience has been really good. Friendly staff, timely reminders, hassle free appointment scheduling, also all the Covid protocols are followed.Overall a great experience

Sneha Shetty
12:39 22 Jun 21
It was a very Nice Experience Doctors & staff are very Friendly.

Hemangi Redkar
11:50 22 Jun 21
Sanka Dentist have been the best dentist following all the clean and hygiene rules. They provide services with affordable rates. I have visited the dentist for my clear SD aligners and must say i had the best experience. They are very comfortable to wear and it is unnoticeable. I highly recommend visiting sabka dentist for Sd clear aligners or any other tooth problems.

Bhavya Shetty
09:50 22 Jun 21
I am taking aligners treatment from Sabaka dentists and overall experience of mine is very Good 👍 Thanks to Doctors and all the other staff support 😀

dipika pawar
09:35 22 Jun 21

Aditya Salunkhe
13:34 19 Jun 21
Professional consulting for free and recommended

Bhavesh Yuvraj
10:37 19 Jun 21
Highly recommended for hygienic and professional dental treatments.

mohammed irfan
08:08 19 Jun 21

jyoti kanojiya
11:29 18 Jun 21
The doctors and staff are considerate and make sure you are well taken care of.

Evette George
12:17 16 Jun 21
nice experience and nice doctor and staff 👍👍

Divya Thombare
06:59 15 Jun 21
Had a great experience at the center, the doctor was fully dedicated and fully invested her time and focus towards the treatment.

Snehal Tari
08:27 14 Jun 21
The doctor and the staff very cooperative..I experienced a very comfortable treatment from doctor Rupashree shetty with a very kind gesture.

praise lord
08:21 14 Jun 21
Best Dentist I could find in the vicinity. Doctor explains very well and makes you comfortable for the treatment.Staff was very helpful 😊

Sitanshu Roy
06:53 12 Jun 21
Excellent doctors...checkup done very nicely and explained very well.All necessary precautions taken for covid. Receptionist is also very co operative. Thanku.

Deepika Chavan
08:59 07 Jun 21
I am undergoing my braces treatment at Sabka Dentist and would highly recommend to family and friends. Entire staff is polite and Co operative..

masta funny
12:05 04 Jun 21
Had wonderful experience.. Painless tooth removal.. covid related precautions followed thoroughly.. staff very polite specially receptionist Mrs. Vaishnavi and nice environment maintained..

CHINMAY VIDHATE
12:17 03 Jun 21
Very nice clinic , priority to safety ,staff is good or polite , Recpnist also good handling all things , overall is nice experience.

Sudha Chavhan
09:51 28 May 21
My denist, was really good and even their staff was nice to us and they take quite good precautions during covid. I got my teeth aligned and it was a great experience. I would totally recommend this place to everyone.

Milind More
05:58 27 May 21
There checkup is well and properly

Saurabh Daki
08:00 26 May 21
All doctors and staffs are very supportive and service is also very good.My every treatment gone painless about which I was scared too much. Thanks sabka dentist. I ll suggest everyone from my friend and family circle to prefer Sabka Dentist.Visiting regularly since more than last 2 years for dental Braces and other issues.oral health, then you sould visit here

It was a great experience with sabka dentist .The doctor's and staff were very friendly and professional .The whole staff really goes above and beyond to make you feel comfortable. It's always a pleasure to step in and leave with a great smile.Thank you!! I always look forward to my visit.

Aishwarya Sawant
13:30 21 May 21
Visited for the first time, providing good service and staff also cooperative and friendly too.

Aadesh Acharya
13:52 16 May 21
It was very nice to have a wonderful experience after lockdown as my half treatment was done before first lockdown.I thought that it will be very difficult to them but they called me and completed my rest of the treatment without any extra money or differences as it was nearly after nine to ten months.Receptionist at the entry deals very nicely & cooperative to your any problems about the appointment.Dr.Yashashree & Dr.Rupaashree Shetty treated very nicely and homely nature keeping in mind of aged people without any pain.Thanks to all staff (before lockdown and after lockdown)of sabka dentist prestige garden nitin co. branch for my dental treatment.

Suresh Surve
15:30 14 May 21
Very satisfied with the dental treatmentThe doctors are also very kindThank you

Sanvi Kadam
11:51 04 May 21
Sabka dentist is good very fast services I like it

Sanjana giri
10:08 03 May 21
Amazing services, people are very helpful and polite.

Gargi Sheoraut
10:57 26 Apr 21
My experience very nice dr rupashree treat har patient very carefully and specially thanks receptionist is very competitive and understanding and takes due precaution for covid. Clinic very neat and clan I recommend to all my friends thanks sabka dentist

Roshan Kumar
10:47 24 Apr 21
Very systematic and wonderful equipped. Doctors are supe nice and very humble.Reception and other staff also very supportive. Keep it up.👍

Mahesh Gaonkar
20:30 12 Apr 21
they are follow better treatment process. so helpful & friendly Environment.

Rishi Vishwakarma
12:19 12 Apr 21
Doctor are very good, they having very good knowledge.Other staff is also members are very good.

Amar Yadav
12:18 07 Apr 21
I had a good experience here, I came for a small filling and it was done in less than an hour. It's really clean and the staff is very polite and helpful

183 028 Anmay
12:30 06 Apr 21
Good treatment. Recommended.

Rebecca Carassco
08:34 06 Apr 21