Dental Clinic in Panchpakhadi Thane
Address: Shop No-17, Building No-B2, Prestige Garden Almeida Road, Near Nitin Company, Panch Pakhdi, Thane, Maharashtra 400601.
Monday – Saturday 11 AM – 8 PM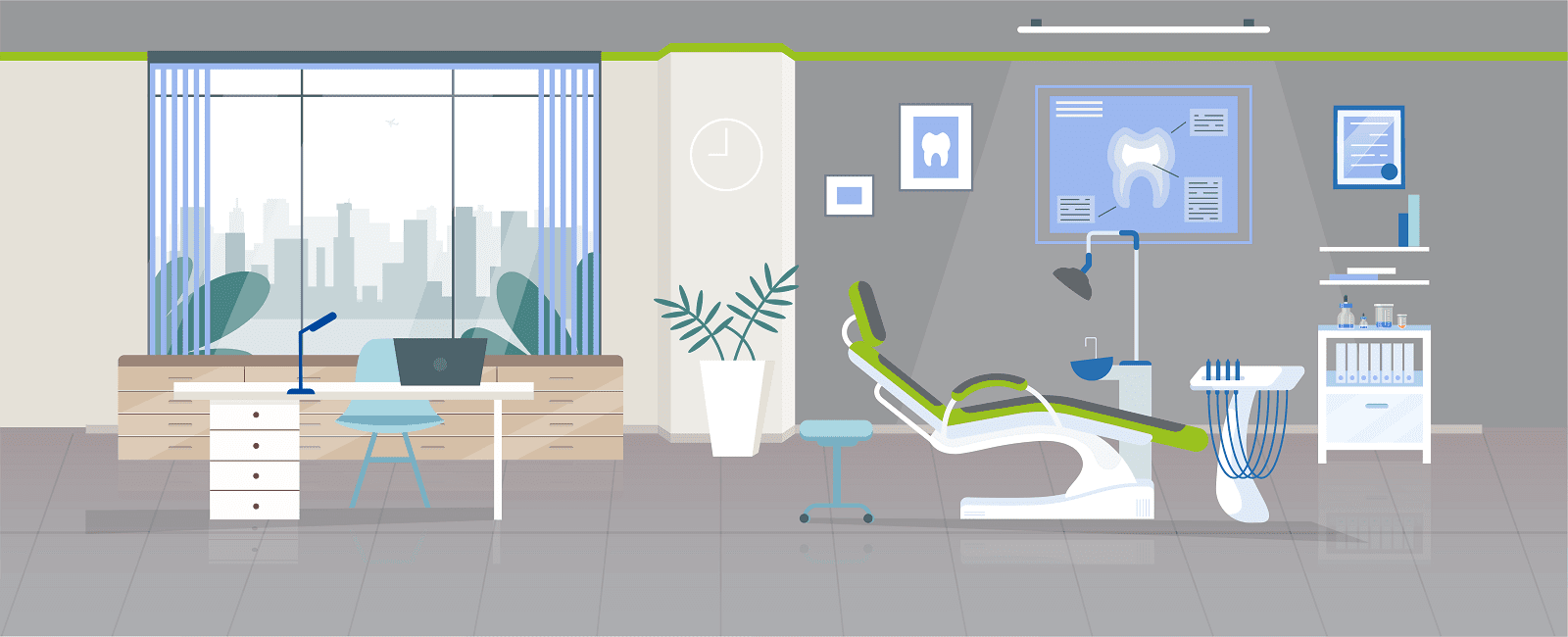 Very satisfied with the dental treatmentThe doctors are also very kindThank you

Sanvi Kadam
11:51 04 May 21
Sabka dentist is good very fast services I like it

Sanjana giri
10:08 03 May 21
Amazing services, people are very helpful and polite.

Gargi Sheoraut
10:57 26 Apr 21
My experience very nice dr rupashree treat har patient very carefully and specially thanks receptionist is very competitive and understanding and takes due precaution for covid. Clinic very neat and clan I recommend to all my friends thanks sabka dentist

Roshan Kumar
10:47 24 Apr 21
Very systematic and wonderful equipped. Doctors are supe nice and very humble.Reception and other staff also very supportive. Keep it up.👍

Mahesh Gaonkar
20:30 12 Apr 21
they are follow better treatment process. so helpful & friendly Environment.

Rishi Vishwakarma
12:19 12 Apr 21
Visited Sabka Dentist for the first time and must say that they have the best services and the staff and orthodontist is very friendly at the same time. In this covid situation they had the best and clean sanitization procedures for the safety of patients. I had visited the place for my SD aligners and was very satisfied with the consultation.

Bhavya Shetty
12:20 07 Apr 21
Doctor are very good, they having very good knowledge.Other staff is also members are very good.

Amar Yadav
12:18 07 Apr 21
I had a good experience here, I came for a small filling and it was done in less than an hour. It's really clean and the staff is very polite and helpful

183 028 Anmay
12:30 06 Apr 21
Good treatment. Recommended.

Rebecca Carassco
08:34 06 Apr 21
Extra ordinary prompt and courteous reception and appointment service .Very competent doctors who apart from their expertise in dental work also explain and treat patients very well .I had a root canal 🦷 of upper molar and dental cleaning done here and overall satisfying experience.Will recommend to all , tooMohan A kulkarni

MOHAN KULKARNI
05:51 06 Apr 21
Good Experience,had taken my younger daughter,her dental issues were well explained and treated accordingly.

Clayton D. Gomez
12:31 01 Apr 21
Absolutely good service to other's clinics....🥰🤗😇

Siddhesh Sid
12:27 01 Apr 21
Doctor expliin me my treatment very nicely rrceipionalist nicely politeThey do sanitation before doing treatment

karan teli
11:00 01 Apr 21
I'm satisfied with my Braces treatment.. Thanks to Sabka dentist for my wonderful treatment.. All staff n doctors are very polite n punctual. Also special care was taken during Covid times.. Will definitely refer my family and friends..

jitendra maurya
08:58 01 Apr 21
Helpful and nice cleaning and affordable charges

niranjan joshi
09:43 31 Mar 21

kalpesh mahabale
11:40 30 Mar 21
Good service, receptionist and doctors are so kind and helpful. Covid-19 safety managed well.

Smita Hase
07:12 26 Mar 21

Good service in the covid situation Dr yashashri weary nicely explain me my treatment an receptionist vaishnavi is very polite n Co operative and assistance maintained good clenlyness over all Sabka denstist too good I suggest my family n friends 😊

pavan kamble
07:19 19 Mar 21
Nice experience. Good service also proper guidance and cooperative staff also. Thank u Sabka dentist

Archana Chougule
13:31 18 Mar 21
There clinic's staff and doctor are very supportive. And they done treatment very well. I suggest from my end to my friend n family 1st prefer to sabka dentist in about any dental treatment.

vishal sahani
10:02 17 Mar 21
Here miss Prachiti Jathar.....I have received dental treatment from sabka dentist.I enjoyed my treatment because staff was very caring, calm, passionate,etc..... doctor is too good in carefullness....and the receptionist was very Frank and caring....all the treatment was done with perfect sanitization...

Prachiti Jathar
04:57 17 Mar 21

Hema Shintre
10:05 15 Mar 21
The doctors and staff at this location are very friendly and professional. Thanks for your good service.

Sita Gopal
07:48 12 Mar 21
good facilitiesvery good explained All is good sabka dentist

Rahul Nirmal
20:52 10 Mar 21
Amazing treatment.. Specially Doc Yashashree treats her patient with very much care and keeps informing and instructing while treatment is on.Staff is superb.. Specially Ms. Vaishnavi is very cooperative and understanding.Kudos to Doc Yashashree and Ms. Vaishnavi.Thank u very much.. Appreciate your customer service and efforts.

Good facility and co-oprative staff nad covid sefty management good.

avinash kadam
07:23 08 Mar 21
Clinic madhe facility khup Chan aahe. Staff pan khup mast aahe Co operat Chan krtat Tasech Covid sefty pan khup Chan aahe

Jagruti Sapale
07:22 08 Mar 21
Very quick work and excellent job by the Doctor.

Pravin Kale
07:34 06 Mar 21
This has always been a one stop solution for all the dental needs. Would always recommend and refer to everyone. Dr Vijaya exactly understands our dental needs and is not only an expert but also so humane. The entire staff is so friendly and doesn't make u feel dat u are here for a dental emergency. As mentioned, it's a one stop solution for ur dental needs.

Abhijeit B
13:26 02 Mar 21
The all Staff is very polite & specially doctor is very informative she advised all the things very nicely

Vijay Kote
15:30 24 Feb 21
This is my regular checkup clinic, which has up to date new technology with professional doctors at your service who'd guide you to your best.

Anshika Joshi
14:57 23 Feb 21
All doctors and staffs are very supportive and service is also very good. especially dr Vijaya, she told me I have nothing to worry about. My every treatment gone painless about which I was scared too much. Thanks sabka dentist. I ll suggest everyone from my friend and family circle to prefer Sabka Dentist.

Wonderful experience! The dentist is extremely humble & soft-speaking. The staff including the receptionist is very courteous.

Vivekanand Metkar
16:43 13 Feb 21
The clinic size should be increased, it gets too crowded even with 3 4 people. The staff and doctors are good but you should do something to complete the treatment fast. They take many months to complete the whole treatment which can be completed within 2 3 months. 1 star less for excessively prolonged treatment, otherwise it's good!

Vishwesh Shadambikar
08:22 06 Feb 21
Excellent Service.Doctors very helpfull.Receptionist takes due precautions for vivid. Excellent.

Dilip Kumar
12:14 05 Feb 21

Sugandha Nagpure
10:48 03 Feb 21
Staff very polite clinic very neat and clean dr very nicely explean my tritment. Resepnist very careful in the covid. Situation Thank you sabka dentist

Thr receptionist is extremely talented and has polite behaviour . The service provided Is excellent. The doctor staff explains treatment very nicely . I will suggest friends to visit sabka dentist.

SHREEEO GHADGE
07:09 31 Jan 21
Very professional and friendly behavior shown towards each patient by doctors and receptionist. Overall a nice experience.

Prerna Ghogale
12:47 25 Jan 21