Dental Clinic in Takshila Andheri East
Address: Shop No-2A, Takshila Bldg. No-29 CHS, Opp. Model Town & Apollo Garage Near ICICI ATM & Pearl Residency, Takshila Andheri East, Mumbai, Maharashtra – 400093
Monday – Saturday 11 AM – 8 PM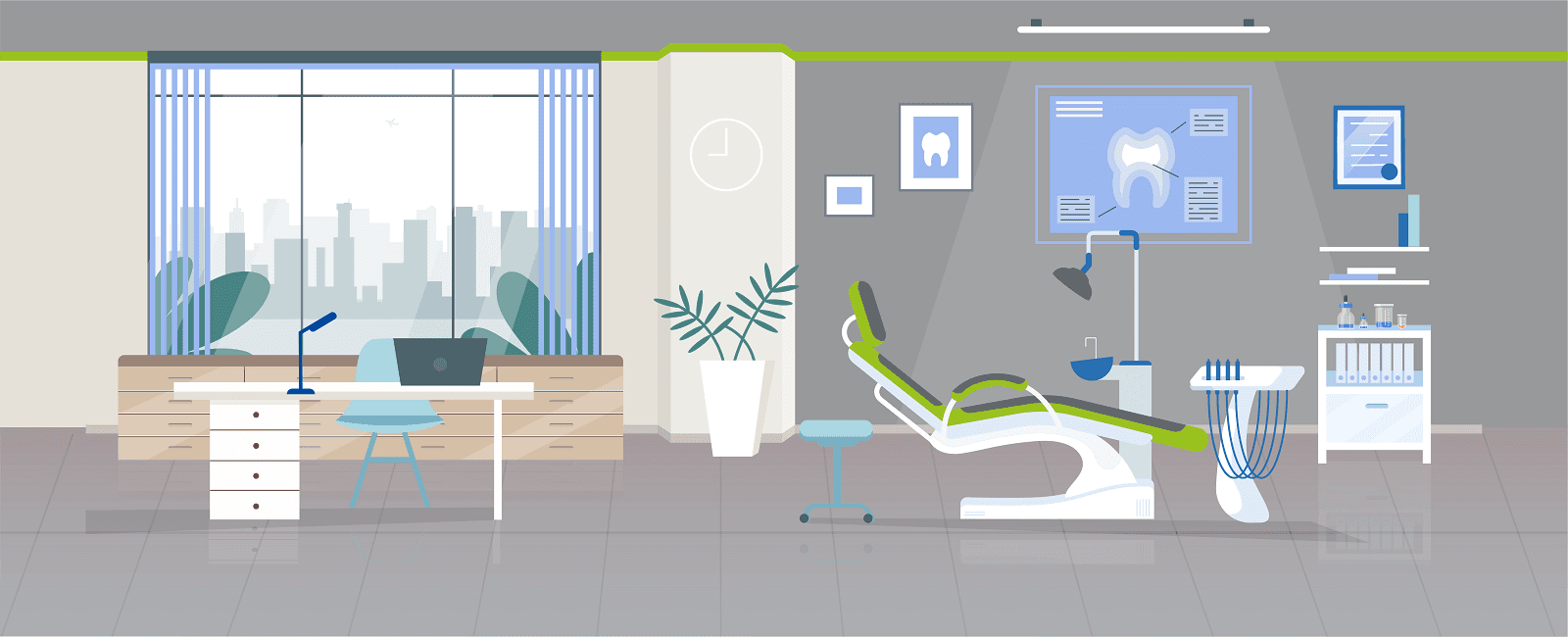 Offers a relaxed and unique dental care experience, coupled with the highest standards of dental treatments. Dentistry absolutely need not to be anything less than a pampered pleasant experience. Dental treatments in Takshila Andheri East at Sabka Dentist dental clinic confines in a calm surrounding and, will amaze you with how painless and fast most of the modern dentistry is! At Sabka Dentist, our aim is to provide good oral health and create beautiful smiles. In the process of achieving this, we provide an excellent implant, preventive, restorative, and conventional dentistry. Our commitment to these goals provides you with unparalleled service with the highest standards of dental hygiene in a comfortable and pampering environment. We know you will be delighted, not only with the treatment but with the way you are treated. Here you will find a welcoming ambiance with warm, friendly staff and total transparency.
All dental treatments from dental crowns to major smile makeovers; a wide range of dentistry procedures and full mouth dental implants; everything is available under one roof!
Well trained and specialized dental team constantly staying updated through continuing dental education.
State of the art treatment techniques and instrumentation.
Value for money treatment options and costs.
Zero waiting policy.
Priority treatment completion at no extra cost for time-bound patients.
If you are looking for any type of dental treatment like metal free crowns and bridges, veneers, dental implants, tooth whitening, implant dentures, smile corrections, gap closures, fixed teeth, root canal treatment, gum surgery, kids dentistry, laser dentistry, gummy smile correction, wisdom teeth extractions, dental X-rays, etc., we are the ideal choice for best dentists for dental treatment in Mumbai, India.
If you are one of those individuals who are particular about your dental hygiene, you need to choose the best when it involves oral checkups and treatments. Sabka Dentist is frequently rated as one of the best dental clinics in Takshila, Andheri East, Mumbai. At Sabka Dentist, people not just receive first-class treatment for their dental troubles, but will also get to experience among the best in-clinic patient experiences across India. Irrespective of the background or occupation of an individual, we guarantee that all of our patients feel at ease and experience no issues when approaching or getting their issues across to our dental specialists. We are amongst the top dental clinic chains in Takshila, Andheri East, Mumbai, and have a legacy that is unparalleled by any other dental clinic in Takshila, Andheri East, Mumbai, India. Our dentists are undoubtedly some of the best dentists in Takshila, Andheri East, Mumbai.

Sabka Dentist very often makes it to the list of best dental hospitals in Takshila, Andheri East, Mumbai, owing to our excellent team of dental experts and doctors, and advanced facilities within our dental clinics. Sabka Dentist was launched way back in October 2010, with a single medical clinic in Vile Parle. Currently, we have grown to around more than 100 clinics in Mumbai, Pune, Ahmedabad, Surat, Bangalore, Navi Mumbai, Thane. Our team at Sabka Dentist works to encourage better oral health and aid men, women and children to truly feel and look good, and proudly carry their smiles. No wonder, as a result of our team's determination and vision to help spread smiles across the world, we have consistently managed to get on the list of top dental hospitals in Takshila, Andheri East, Mumbai.

So, the next time you plan on visiting a 'teeth hospital in Takshila, Andheri East', Mumbai, we should be at the top of your list of dental hospitals in Takshila, Andheri East, Mumbai. Consider us your own 'Apna Dentist'; our dentists are some of the best dentists in Takshila, Andheri East, Mumbai, and we can help you with your tooth problems so that you can continue to spread joy and happiness across with your enchanting smile.
Promt service,Cooperative staff,and Reasonable charges. I am very Happy.

Mangesh Vedak
08:19 08 May 21
Very good experience, helped in clearing all my doubts, friendly staff

ADITYA DIGHE
07:03 06 May 21
I was genuinely concerned about visiting a dentist amidst the pandemic. Was glad to see proper precautions being taken at the clinic. Dr. Sandhya patiently listened to me and provided logical solutions instead of rushing into the next step.

Yaikhom Sushiel
07:57 16 Apr 21
Today was my second visit overall experience was excellent, from appointment to treatment all are excellent, politeness, hygiene, health safety..all good.

Naresh Kotian
12:18 09 Apr 21
experience was good here doctors and staff were good behavior

Amar Pawar
10:50 09 Apr 21
Doctor Ms. Sandhya & Staff is polite. Clinic is neat & Clean.

Rajeev Anand
14:11 05 Apr 21
It was an amazing experience got a filling for a cavity and cleaning.But still their is room for a little improvement so 4 stars.

Siddiq Naikwadi
11:16 05 Apr 21
Well hygiene maintainNice doctor n support staff

Ruchita Khopatkar
06:10 05 Apr 21
Very smooth didn't feel any pain . Great work

Kiran Sathyan
10:41 02 Apr 21
Very Gud Service by Staff n d Dr is very polite...

Anish Mathew
08:12 02 Apr 21

025Sayali Gaikwad
13:43 01 Apr 21
It has always been a nice experience visiting sabka dentist, now it has become a place where we prefer visiting for every family members who has trouble in teeth. Well trained doctor and staff and hospitality in the clinic makes it more comfortable.


Vishakha Kudalkar
10:25 30 Mar 21

Sharvil The Gamer
16:04 28 Mar 21

Sahili Paithankar
12:00 28 Mar 21
Been a sabka dentist customer. Prefer getting it checked here rather than other clinics as you save on consultation and Xray

Dhairya Singh Jadeja
06:52 22 Mar 21
Very nice service. Polite nature and on time and comfortable treatment. They help you make an informed decision.

CO-LAB architects
10:47 20 Mar 21
I had a very good experience there. Staff was very friendly & the clinic has an lovely atmosphere.

Pooja chauhan
04:52 20 Mar 21
Excellent experience from reception to clinician . After a long period of time of avoiding dentists I had to attend with a cracked tooth . A thorough examination x rays and a temp filling all provided on the day . I was reassured and a full explanation of a treatment plan and costs was discussed in detail. I would highly recommend.Only one thing I am not satisfied with COVID 19 test why it's mandatory requiring before start the dental treatment process.

ROCKY PATEL
08:09 13 Mar 21
Visited Takshila, Andheri Clinic - Excellent experience from reception to clinician . After a long period of time of avoiding dentists I had to attend with a cracked tooth . A thorough examination x rays and a temp filling all provided on the day . I was reassured and a full explanation of a treatment plan and costs was discussed in detail. I would highly recommend.

paresh patel
08:02 13 Mar 21
It was a very good experiences....I had consulted a orthodontist and thankfully for sabka dentist I have got a symmetrical smile.

Pooja Salagare
07:01 12 Mar 21
Excellent. Worth for money. Quick, flexible and efficiently managed clinic. Recommended

Sayan Nandan
09:34 11 Mar 21

Ruchi Surve
06:30 11 Mar 21
Visited Takshila, Andheri clinic - very welcoming staff, a very clean and hygiene place. Doctor also made me feel really comfortable and explained the root cause of my issue, explained the solution and after care as well. A very happy experience 😊

Rajiv Tripathi
14:18 09 Mar 21
I got drastic changes in my look really,I can say"pehle main bahot ugly dikhti thi phir mujhe mila sabka dentist aur meri zindagi badal😁" thank you so so so much sabka dentist you given me beautiful smile n look now I can Lough freely.😘 If any one want to see my before n after look go to my insta profile@ranoo_mashhoor30Thank you sabka dentist.

ranoo Chouhan mashhoor.
13:39 05 Mar 21

Yuvraj Singh
11:20 23 Feb 21
Great service, good measures taken for covid safety too. 👍👍

Shahid Shaikh
11:00 20 Feb 21

Ritu Verma
06:46 16 Feb 21
Good experience. .. staffs are friendly n co-operative .. Explained treatment in a understanding way ... Easy to approach in case of emergency ...

Had teeth cleaning done...the staff was very efficient and helpful...enjoyed the experience

Joaquim Noguer
10:12 06 Feb 21
One of the best services I got from this branch special thanks to Trupti and Dr. Sandhya for all the Help :)

Good experience as always 😊


Aayushi Khetan
11:30 01 Feb 21
It's the best out here.. infact have been to other centres too.Problem gets resolved like in no time.

Vinay Kaushik
09:02 30 Jan 21
Was very satisfied with the advice and treatment and was impressed by the Covid related precautions taken by Sabka Dentist


Sonali Gurav
06:09 28 Jan 21
Very compact and efficient facility which doesn't affect your pocket much. May it be general treatment,getting brace or implants.

Ashish kashyap
09:46 21 Jan 21
Very Good Experience with Dr. Sandhya.It was very easy to understand my problem from doctor. First consultation was totally free, she gave very nice guidance regarding the treatment and hygiene. I took EMI option and it was again easy to access. Best dentist Cilinic to visit. I would recommend people to have a visit there once.✌🏻🤟🏻👍🏻

Dhanabal Bala
13:08 18 Jan 21

Paresh Bhaidkar
06:18 09 Jan 21
Very nice place. Doctors are professional as and are very caring too. Will definitely recommend.

Kiran Matthews
09:29 08 Jan 21
One Of the best Dentist In Andheri Best Doctor And Co operative Staff Loved♥️

INStinct VIPER
07:46 04 Jan 21
Very clean clinicStaff was co operative and humble.

Manoj Ravnang
04:30 03 Jan 21
Excellent service provideNo hidden chargesHighly recommended sabka dentist

Janvi Ravnang
04:24 03 Jan 21

Kadam Aniket
10:50 01 Jan 21
Good Doctors and good service

Smita Keni
10:36 01 Jan 21

Gaurav dafle
07:13 01 Jan 21

Luke Rodrigues
06:59 31 Dec 20
It was nice experience with sabka dentist..good working thank you so much....

Vishnupriya Vinod
06:49 31 Dec 20
Replaced my front teeth cap. amazing experience compare to other dental clinics. Very clean. Supportive Staff. Excellent doctor . Answer each n every query . No hidden charges .

sunil ture
14:54 25 Dec 20
Had undergone tooth extraction and cleaning procedure. Dr.Sandhya was very efficient and makes one comfortable during the process. She explained each step patiently and was accomodating with my sitting schedule This was the 2nd time I visited as I was very satisfied with her work the first time round.The costing is very transparent and reasonable.Overall a very happy customer. Thanks Doc

Godwin Gopinathan
14:01 23 Dec 20
I have done my braces treatment here. Doctors are very patience and kind. Very neat and clean clinic following all the norms of safety.

Rashmi Mokarkar
13:03 18 Dec 20
Staff very helpful..clinic also clean..nd doc treatment satisfy me..all good

Poonam Nar
09:52 08 Dec 20
Good treatment👌, utmost care is taken of covid 19 procedure, Staff was extremely cooperative. Especially, I would like to thank 🙏Dr. Sandhya Chhajed for taking good care during treatment

Stella Lobo
04:25 23 Nov 20