Dental Clinic in Takshila Andheri East
Address: Shop No-2A, Takshila Bldg. No-29 CHS, Opp. Model Town & Apollo Garage Near ICICI ATM & Pearl Residency, Takshila Andheri East, Mumbai, Maharashtra – 400093
Monday – Saturday 11 AM – 8 PM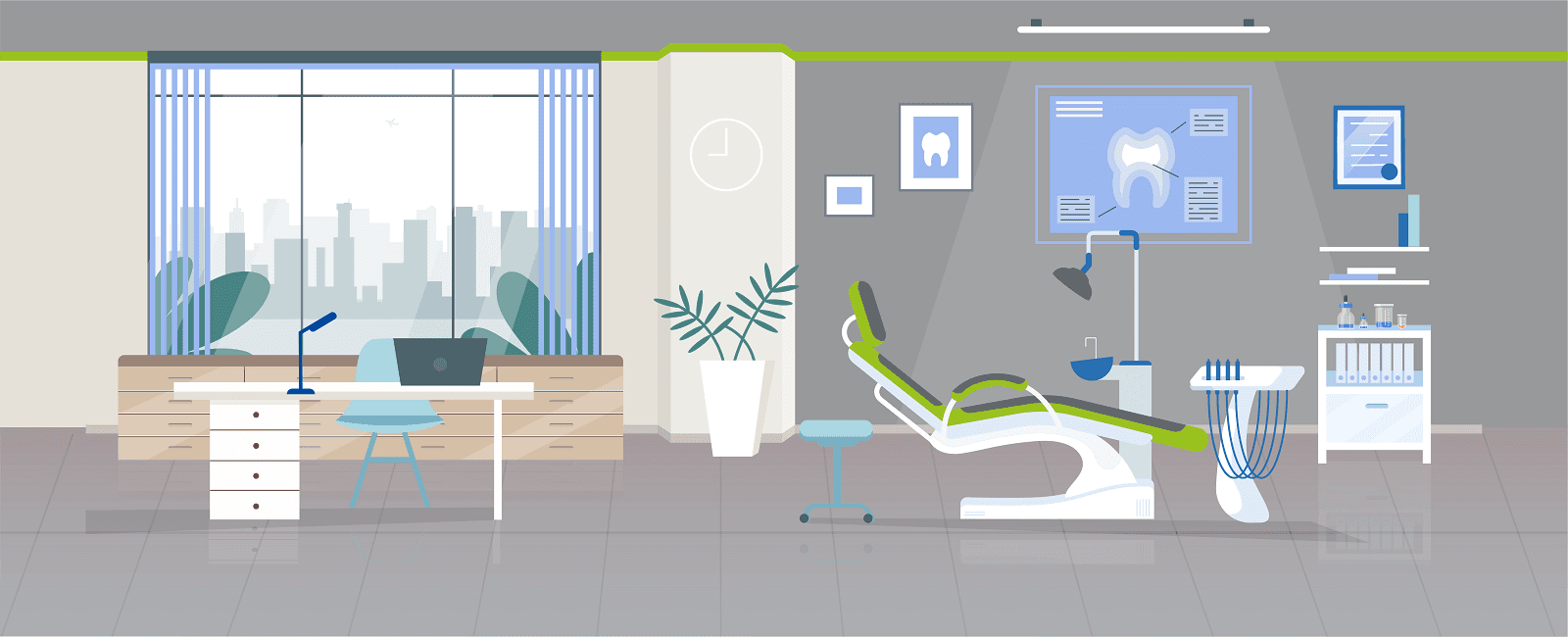 Offers a relaxed and unique dental care experience, coupled with the highest standards of dental treatments. Dentistry absolutely need not to be anything less than a pampered pleasant experience. Dental treatments in Takshila Andheri East at Sabka Dentist dental clinic confines in a calm surrounding and, will amaze you with how painless and fast most of the modern dentistry is! At Sabka Dentist, our aim is to provide good oral health and create beautiful smiles. In the process of achieving this, we provide an excellent implant, preventive, restorative, and conventional dentistry. Our commitment to these goals provides you with unparalleled service with the highest standards of dental hygiene in a comfortable and pampering environment. We know you will be delighted, not only with the treatment but with the way you are treated. Here you will find a welcoming ambiance with warm, friendly staff and total transparency.
All dental treatments from dental crowns to major smile makeovers; a wide range of dentistry procedures and full mouth dental implants; everything is available under one roof!
Well trained and specialized dental team constantly staying updated through continuing dental education.
State of the art treatment techniques and instrumentation.
Value for money treatment options and costs.
Zero waiting policy.
Priority treatment completion at no extra cost for time-bound patients.
If you are looking for any type of dental treatment like metal free crowns and bridges, veneers, dental implants, tooth whitening, implant dentures, smile corrections, gap closures, fixed teeth, root canal treatment, gum surgery, kids dentistry, laser dentistry, gummy smile correction, wisdom teeth extractions, dental X-rays, etc., we are the ideal choice for best dentists for dental treatment in Mumbai, India.
If you are one of those individuals who are particular about your dental hygiene, you need to choose the best when it involves oral checkups and treatments. Sabka Dentist is frequently rated as one of the best dental clinics in Takshila, Andheri East, Mumbai. At Sabka Dentist, people not just receive first-class treatment for their dental troubles, but will also get to experience among the best in-clinic patient experiences across India. Irrespective of the background or occupation of an individual, we guarantee that all of our patients feel at ease and experience no issues when approaching or getting their issues across to our dental specialists. We are amongst the top dental clinic chains in Takshila, Andheri East, Mumbai, and have a legacy that is unparalleled by any other dental clinic in Takshila, Andheri East, Mumbai, India. Our dentists are undoubtedly some of the best dentists in Takshila, Andheri East, Mumbai.

Sabka Dentist very often makes it to the list of best dental hospitals in Takshila, Andheri East, Mumbai, owing to our excellent team of dental experts and doctors, and advanced facilities within our dental clinics. Sabka Dentist was launched way back in October 2010, with a single medical clinic in Vile Parle. Currently, we have grown to around more than 100 clinics in Mumbai, Pune, Ahmedabad, Surat, Bangalore, Navi Mumbai, Thane. Our team at Sabka Dentist works to encourage better oral health and aid men, women and children to truly feel and look good, and proudly carry their smiles. No wonder, as a result of our team's determination and vision to help spread smiles across the world, we have consistently managed to get on the list of top dental hospitals in Takshila, Andheri East, Mumbai.

So, the next time you plan on visiting a 'teeth hospital in Takshila, Andheri East', Mumbai, we should be at the top of your list of dental hospitals in Takshila, Andheri East, Mumbai. Consider us your own 'Apna Dentist'; our dentists are some of the best dentists in Takshila, Andheri East, Mumbai, and we can help you with your tooth problems so that you can continue to spread joy and happiness across with your enchanting smile.

Yuvraj Singh
11:20 23 Feb 21
Great service, good measures taken for covid safety too. 👍👍

Shahid Shaikh
11:00 20 Feb 21

Ritu Verma
06:46 16 Feb 21
Good experience. .. staffs are friendly n co-operative .. Explained treatment in a understanding way ... Easy to approach in case of emergency ...

Had teeth cleaning done...the staff was very efficient and helpful...enjoyed the experience

Joaquim Noguer
10:12 06 Feb 21
One of the best services I got from this branch special thanks to Trupti and Dr. Sandhya for all the Help :)

Good experience as always 😊


Aayushi Khetan
11:30 01 Feb 21
It's the best out here.. infact have been to other centres too.Problem gets resolved like in no time.

Vinay Kaushik
09:02 30 Jan 21
Was very satisfied with the advice and treatment and was impressed by the Covid related precautions taken by Sabka Dentist


Sonali Gurav
06:09 28 Jan 21
Very compact and efficient facility which doesn't affect your pocket much. May it be general treatment,getting brace or implants.

Ashish kashyap
09:46 21 Jan 21
Very Good Experience with Dr. Sandhya.It was very easy to understand my problem from doctor. First consultation was totally free, she gave very nice guidance regarding the treatment and hygiene. I took EMI option and it was again easy to access. Best dentist Cilinic to visit. I would recommend people to have a visit there once.✌🏻🤟🏻👍🏻

Dhanabal Bala
13:08 18 Jan 21

Paresh Bhaidkar
06:18 09 Jan 21
Very nice place. Doctors are professional as and are very caring too. Will definitely recommend.

Kiran Matthews
09:29 08 Jan 21
One Of the best Dentist In Andheri Best Doctor And Co operative Staff Loved♥️

INStinct VIPER
07:46 04 Jan 21
Very clean clinicStaff was co operative and humble.

Manoj Ravnang
04:30 03 Jan 21
Excellent service provideNo hidden chargesHighly recommended sabka dentist

Janvi Ravnang
04:24 03 Jan 21

Kadam Aniket
10:50 01 Jan 21
Good Doctors and good service

Smita Keni
10:36 01 Jan 21

Gaurav dafle
07:13 01 Jan 21

Luke Rodrigues
06:59 31 Dec 20
It was nice experience with sabka dentist..good working thank you so much....

Vishnupriya Vinod
06:49 31 Dec 20
Replaced my front teeth cap. amazing experience compare to other dental clinics. Very clean. Supportive Staff. Excellent doctor . Answer each n every query . No hidden charges .

sunil ture
14:54 25 Dec 20
Had undergone tooth extraction and cleaning procedure. Dr.Sandhya was very efficient and makes one comfortable during the process. She explained each step patiently and was accomodating with my sitting schedule This was the 2nd time I visited as I was very satisfied with her work the first time round.The costing is very transparent and reasonable.Overall a very happy customer. Thanks Doc

Godwin Gopinathan
14:01 23 Dec 20
I have done my braces treatment here. Doctors are very patience and kind. Very neat and clean clinic following all the norms of safety.

Rashmi Mokarkar
13:03 18 Dec 20
Staff very helpful..clinic also clean..nd doc treatment satisfy me..all good

Poonam Nar
09:52 08 Dec 20
Good treatment👌, utmost care is taken of covid 19 procedure, Staff was extremely cooperative. Especially, I would like to thank 🙏Dr. Sandhya Chhajed for taking good care during treatment

Stella Lobo
04:25 23 Nov 20
Nice clinic with atmost care of covid 19 procedures is followed. 100 out of 100. Thank you very much to Sabka Dentist & Team.

Kalpesh Panchal
13:07 18 Nov 20
Done my moms cap treatment nice doctor and very co-operative staff. affordable rate of treatment.thanks

avinash adsule
10:16 17 Nov 20
Staff are very cooperative and helpfull, they inform you in advance about your next appointment. Clinic is very hygienic and also they take care of Covid-19

Manmohan Kadayat
02:14 16 Nov 20
Really good service, amazing staff.

Pankaj Deshpande
08:25 03 Nov 20
The consultation provided is as per the requirement. Free consultation given. Also taken care of covid 19 protection.

Harshada Talwankar
12:45 16 Oct 20
Best treatment ....great peopleWell maintaine clinic

Nitesh Sawant
10:20 08 Oct 20
Very good Dr.,excellently maintained clinic

kavita madnani
11:32 07 Oct 20
Very nicely treatment was done. I recommend this sabka dentist firstly.

Sanju Maurya
08:46 05 Oct 20
I again visited this clinic. Service is again great. Considering the pandemic, I must say they are taking great care in terms of hygiene. Doctors this time I must say thanks to is Dr Sandhya and the staff includes Trupti and Sushma..A year back review-Good Doctors (especially Dr Ankita), Professional service by all the staff, Punctual with appointment


kritika baldewa
12:45 02 Oct 20

Anil Pawar
07:06 23 Sep 20
We have had very good experience with sabka dentist ,since last year ,twice we as a family had deep cleaning done of our teeth 😂 .My daughter has got her braces done with good quality materials and punctuality attended her needs on fixed appointment. The staff have been cooperative in calling her from time to time with standards time tables and have maintained hygiene and safety for both doctors,staff and patience.

Mabel Goveas
14:58 18 Sep 20
The doctor and staff members are very cooperative. The premise of the hospital is very neat and clean.

chitra katiyar
12:38 16 Sep 20
Good staffNice treatment plan suggest from doctor

Vinayak Paithankar
19:07 05 Sep 20
Good serviceStaff was co-operative and humble.

abhishek parab
12:15 05 Sep 20
Good treatment. Full satisfied with treatment. All procedures nicely explained by doctor. Staff was co-operative and humble. Consultation free and treatment at every reasonable rate. Will definitely visit in future if have any dental problem ☺️❤️Thank uh❤️👍

Nayan Vishwakarma
14:47 04 Sep 20
Good staffWell maintain clinic hygiene

Priyanka Dafle
14:28 04 Sep 20

VENKATESH BABU
06:51 01 Sep 20
COVID protocol well maintained. Great doctor, who did my implants. Thanks to him. Awesome staff. Thank you all

Anita Rodrigues
16:05 01 Aug 20
Staff is very very friendly and fun loving and doctors are very supportive.Staff and doctors are very good

The doctors are also very good. I have been taking treatment here for 5 years and there is no problem.

Rajkumari Jain
09:49 17 Jul 20

Andrew D'Souza
05:35 15 Mar 20
Just started my den tel treatment hereAs of now doctors are very efficient n supportive

Nishi Gupta
12:48 12 Mar 20

Vicky Khedekar
12:55 07 Mar 20
Very good facilities available. Experienced Doctor & very cooperative staffs.

Manas Mishra
10:50 29 Feb 20
It was properly taken care here

BRAHMADITYA SINGH
10:32 28 Feb 20
Good doctor and good service

darshani chipte
09:46 26 Feb 20
Cleaning and polishing was co-operative

Sujay Patil
07:32 07 Feb 20
Excellent. Worth for money. Quick, flexible and efficiently managed clinic. Recommended

Sayan Nandan
09:59 06 Feb 20
Very good doctors. And support staff.

Archana Naik
13:44 04 Feb 20
Nice environment and friendly staff and doctors are very much knowledgeableSupposed staff Drupti really appreciated

Ajay Yadav
09:38 04 Feb 20
Good treatment Nice interactionParticularly Dr. Mansi is very nice doctor. I wish her very best luck for her future carrier. Overall experience is very nice.One suggestion- since I m retired senior citizen a hefty discount on bill above Rs 2000 is expected . Thnx

arvind pewekar
07:40 04 Feb 20
My RCT was properly.being explained by Dr Rashmi... She did it. very. well..BIG.Thanks.To.Team.Takshila.SabkaDentist

ganesh tandel
11:40 01 Feb 20
Very good experience. Only thing I feel the glue used for fixing crown temporary is not that effective which should retain the crown for few days.

sharad prasad
11:00 01 Feb 20
Clinic is good n doctors r also very nice .dr ruchita treated me very nicely.

ifinite gamer
07:42 01 Feb 20

Manji Mera
07:48 31 Jan 20
Excellent service. Guidance also provided for further treatment to be done.

Nitin Vaswani
15:12 30 Jan 20

Trupti Paithankar
13:00 30 Jan 20

Mainuddin Mallik
12:36 30 Jan 20
Good staff service for all activities

Nilesh Shinde
12:13 30 Jan 20
Excellent service. Doctors and staffs are very cordial and supportive.

Kumar Sanjeeva
08:37 27 Jan 20
Thanks to sabka dentist. I was realy happy with there service.

Eichcee Nghaktei
11:07 25 Jan 20
Root Canal plus crownGreat doctors and service staff. For complex procedures they called specialists. Also very convenient scheduling and less waiting. Thank you very much.

Anand Lunia
12:30 24 Jan 20
Mai yaha cleaning karwane aaya achcha laga. Dr achche the

Riyaz Siddiqui
12:28 24 Jan 20

Chaitan Ghadi
11:38 24 Jan 20

FS19ME065 Shubhamhegiste
10:10 23 Jan 20
first time ...feels good..

sanjoy kuiri
14:49 18 Jan 20

I undertook tooth filling in Sabka dentist and it happened in multiple session . I recommend the clinic to consult regarding your dental problems and effective remediation .

Nirakar Mishra
10:37 18 Jan 20
Good for Root Canal and fast service. Dr Rashmi and Dr Ruchika and informed about appointments in advance. Good supporting staff

jaikishan khatri
14:25 17 Jan 20

Amar Yadav
13:09 17 Jan 20
I have done scaling n cleaning from sabka dentist takshila...Experience was so good

Ashu Sharma
09:55 17 Jan 20

Laxmi Kamble
11:44 05 Dec 19

Murugan subbiah
09:15 03 Dec 19
The dentist knows her work well. The staff is really friendly. In short ideal place where you can treat your teeths without doubt.

Rakesh Dalai
13:21 02 Dec 19
Thank you so much sabka dentist I really appreciated your service.

Januaryn Cagadas
11:02 27 Nov 19

Shabnam Shaikh
13:42 19 Nov 19
Was a really good experience and got to know a lot about my teeth and would love to recommend Sabka Dentist to Friends/Family as well.

VINAYAK BHOGLE
12:27 19 Nov 19
Very good staff very helpful and free dental check-up is very informative and have various emi options.As this was my first visit found satisfactory and hope will get the same from other branches too.

Unmesh Prajapati
12:03 19 Nov 19
Very nice doctors and staff, professional and friendly.

Got treated for cavity and descaling by Dr. Ruchika, good experience

Louis Pinto
10:09 11 Nov 19
Guys in Dentish this is one of the best clinic to visit for all ur dental related problems, highly recommended , good supportive n caring staff, Dr Mansi Gadekar is too good in her work her treatments is just superb👌👌👌overall it's a fantastic experience visiting this branch of Takshilla..would like to refer each n everyone it's really suit their tag line" it's really SAB KA DENTISH 🤝🤝😊 all the best @ Team sab ka dentish special thanks to the owner for giving us this service.

Jeetendra K
11:53 22 Oct 19
Nice staff .... Really good initiate by sabka dentist.... I wanted to arrange check up Camp in my office also.


Kaluram Patole
07:20 15 Oct 19
Very clean. Staff also very nice. Dr provide me each and every information for my teeth and treatment.thank you so much sabka dentist.😊

Deepika Parab
13:16 14 Oct 19
It was good experience ,happy with staff and doctors

legend gamer
10:41 12 Oct 19

Sayad Juned
11:07 09 Oct 19
Service is niceDoctor n all staff was goodRecommended sabka dentist

Vijay Poojary
10:56 09 Oct 19

Sahili Paithankar
14:19 05 Oct 19
Friendly atmosphere, very polite,kind.

Irene Noronha
14:15 05 Oct 19
Very professional and satisfying experience

Satyaki Sarkar
14:28 30 Sep 19
High-tech machine less pain and friendly staff higjly recommendable

Amit Mhatre
07:46 28 Sep 19
Thanks and keep up the good work !

nimesh karkera
15:48 27 Sep 19
This clinic is very awesome. . I have herd about it. . But i was not interested but . Aftr a long time. I have seen sabka dentist on my Facebook page.. .Than i called them n visited there.. ..And than i came to knw.. its very awesome clinic n there services. . Plus good caring people. .like Dr. N all over the staffs. ..I m very happy ..Every one shud go der.. N be happy with ur sweet smiles. . .. 😃😃😃😃😃😃😃😃😁😁😁😁

jaywant jadhav
10:10 27 Sep 19
Very good and professional staff. Happy with the service


Arpit Agarwal
13:39 23 Sep 19
Nice service! Satisfied customer :)

Shubharthi Gupta
10:01 21 Sep 19
Nice staffI will suggest sabka dentists

Saurabh Kelkar
12:46 20 Sep 19
I have experienced that doctors are very professional and patient oriented.I have done my treatment with sabka dentist and assured that I will follow my next assistance with them.Thanks and regards.

Prabhakar Ghadigaonkar
12:40 19 Sep 19
It was a great experience. Definitely i will visit again soon.Hope to see same effects in future.Regards,Khizer khan

Khizer Khan
18:16 28 Aug 19
It was Better Experiance.Poliatness of Doctors.Cleaness of Clinic.Better managment of Appointment.Very very Good treatment by experiance and Professionals.Advance technology of Cleaning.All over Nice Experiance.I extreamly Suggest to Visit Clinic Once.All over Nice and Very Good Experiance.Thank you#SabkaDental

Akash Gholap
14:22 28 Aug 19
Everything is well planned ,Doctors are very good,I am very much happy with the treatment ,I had here ,Excellent!

Hema Malini
10:39 23 Aug 19
Excellent tooth cleaning process by Dr.Manasivery friendly atmospher at clinic all staff are best at their part

Ateef Attarwala
12:09 22 Aug 19
Best Dr and best services ,

raj rathod
11:27 22 Aug 19
I am afraid of teeth treatment but my doctor was very calm and patient so it's very good experience

Suman Gupta
08:37 22 Aug 19
The service was totally professional and was completely satisfied with the service

tushar shetty
11:24 16 Aug 19
First experience is pretty well, looking for further service after tooth extraction, staff are really supportive, recommended one

PRATAP NEUPANE
08:06 16 Aug 19
Very Good experience and Very Good Staff.

Mostly Random
08:05 16 Aug 19
It was good experience at sabka dentist also dentist and staff are supportive.Appreciated 😊

Siddhesh Sawant
10:35 10 Aug 19

Kiran Nishad
10:32 09 Aug 19
Dentist / Reception were professional

Veron D'cruz
10:48 08 Aug 19
Great doctor and great support staff.

sudarshan shetty
11:39 07 Aug 19
Great experience, Dr. Ruchika took care of me very well, appreciated😊

Lalramhluni Ralte
12:26 03 Aug 19
Exceptional service and care.My issues were handled with great care and sensitivity.The dentist are highly professional and caring.The staff were polite and friendly to me and other customers, and did their best to accommodate my needs.I would highly recommend the dentist at the Andheri East (Mahakali) branch.-S Prabhu

Pseudonymous Anonymous
08:28 02 Aug 19
The doctors are good and friendly. The staff is also very helpful. I am really happy with my treatment over here.

Sakshi Mestry
12:47 29 Mar 19
Staff is very good nice treatment

Umesh Jadhav
08:10 18 Mar 19

Sapna Singh
14:06 14 Mar 19
The staff is brilliant (Trupti/ Jhanvi/ Priya)Dr. Ruchika/Dr. Ankita are excellent in their approach and very politeThe cost is very reasonableThe clinic is immaculately clean .. the best part is they are all such a perfect teamDefiantly would recommend this clinic

Ronald Saldanha
14:49 09 Mar 19
Was very professional in terms of handling my RC case as well as the follow ups on regular basis with my appointments. Excellent work !!!!!

Faraz Kader
11:09 06 Mar 19
I've been visiting this place for the last couple of years. Every treatment has been always dealt with extreme professionalism, care and personalised experience. I have never tried to look for any alternative options ever. I would recommend this place should you ever have any dental issue.

Abner Fernandes
14:17 02 Mar 19
Good experience.Good staff.

Janhavi Kadam
13:36 02 Mar 19
Staff was v professional and competent. Overall a good experience.

Annapurna Arun
11:12 20 Feb 19
I have recently got my oral treatment done at Takshila Andheri East outlet. I would really like to appreciate all those who are based at this outlet - booking, reception, support staff and of course the Dentist(Dr.Ankita). My experience has been great. The treatment and the procedures done at this clinic was really nice. I got one RCT done and a tooth extraction. This was my first visit to any dentist in my whole life, so I was scared initially. But my whole experience was made very comfortable by the team. I didn't experience any sort of pain during or post procedure.I would strongly recommend this clinic to all those who need a oral care done. The fees charged by this clinic is reasonable.Once again thanking all the team for making my experience a great experience.

The docs are all friendly and I had a hassle free braces treatment done! I will surely recommend sabka dentist takshila to my friends.

Smeet Gala
12:19 02 Feb 19

Sanjay Vibhandik
11:38 21 Jan 19
Dr. is great ....Staff is good & treatment was helpfull

Vikas Kharade
15:24 22 Dec 18

Murlidhar Pamarthi
08:24 23 Oct 18
Good treatment. Nice staff. Highly recommended.

Google User
08:04 20 Sep 18

Yogesh Nagori
12:41 17 Aug 18
Doctors are really helpful and caring

delaina fernandes
14:16 10 Jul 18
The staff is professional! Doctors are professional & Helpfull! Best treatment Highly recommend this clinic to everyone

Prafulla Mangrulkar
09:26 10 Jul 18
Good treatment and highly suggested..

Adrift Rider
13:19 25 Apr 18

Sasmita padhy
14:42 17 Nov 17
Highly recommend this place to everyone! The staff is very professional, thorough and informative. Good value for money!

Jugal Justin
05:57 18 Oct 17
Very professional doctors! Value for money! Staff is very hands on! Recommend this for everyone! :)

sukriti sharma
16:28 17 Oct 17
Had a great experience at mydentist. My friend had told me about this place where you can get your teeth treated at a very resoanable rates I went and I visted andheri east clinic where so for that I only had to go check their website and there I only had to update my phone number and then you get a conformation message and in next 30 mins I got a call nd I booked my appointment. The next day morning I went and I visited the clinic in andheri east clinic . I was on time for my treatment I just had to fill one form and then I was allowed to enter the dental premises and the doctor was very professional with her work and was very kind with me and see told me I have to do a rootcannal for that so I just waitied and did on that moment itself and the treatment going on for 30 mins and then I was done with that it was not at all painful and my rootcannal was done properly and then I had to wait for 2 days for my crown to come and once it had came I got a call from the clinic and then I went again got my tooth fixed and my treatment was over completely and it was very good I had a very good experience and it was very very reasonable compared to other pivate clinics.I would suggest people also to go and visit Mydentist.

Bhargav Bhagalia
09:48 14 Sep 15
This was my third visit to Mydentist at Takshila Andheri East. On my first visit I thought the staff was sweet to me as I was a new patient there and they wanted me to take a treatment there. But as and when I visited the clinic again and again, I realised that the staff was very generous and polite and always took care of all my ailments whether on phone or on my visit. The doctor gave me true advice which I followed and took all treatments there. I am very happy with this chain of dental clinics as I also took my mother who stays in Pune for a check-up.

Aachal Jain
12:28 15 May 14