Dental Clinic in Takshila Andheri East
Address:- Shop No. 4, Dheeraj Garden, Vallabhai Patel Rd, off Mahakali Caves Road, next to Punjab & Maharashtra Bank or, MMRDA Colony, Takshila Colony, Poonam Nagar, Andheri East, Mumbai, Maharashtra 400093
Monday – Saturday 11 AM – 8PM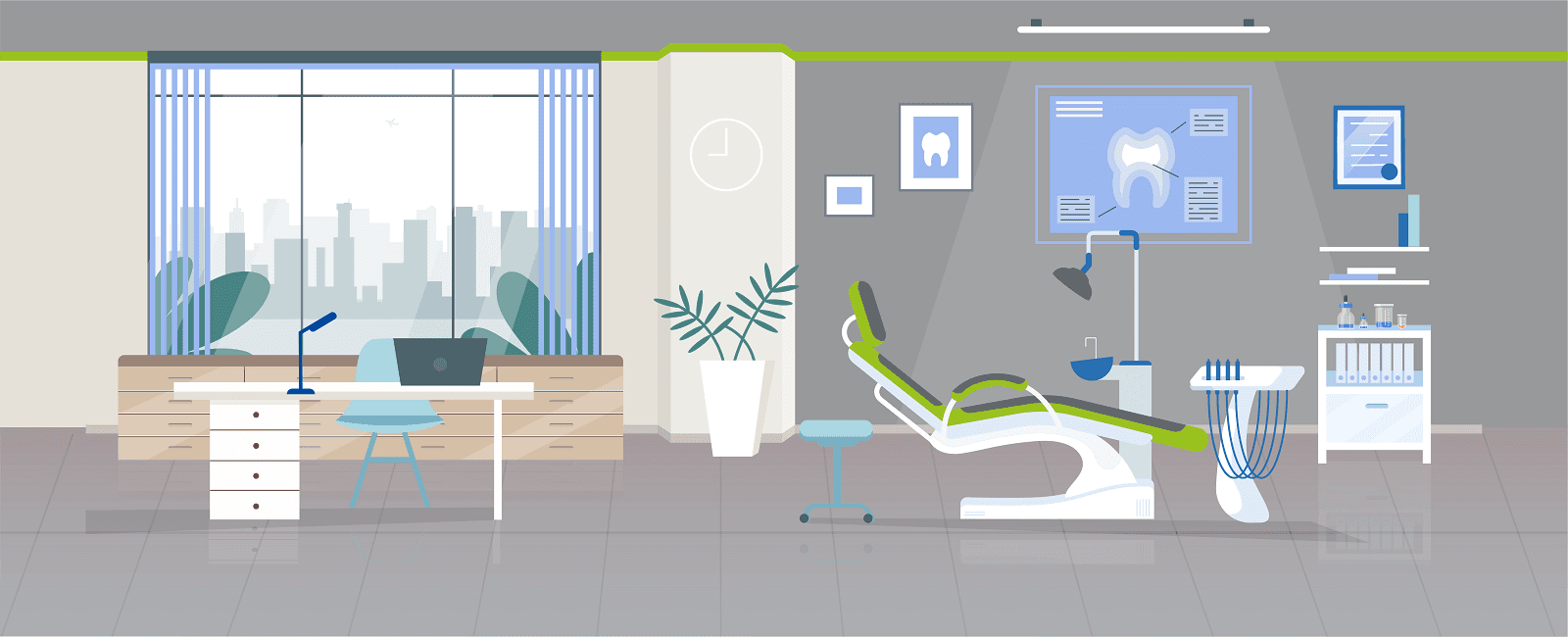 About Sabka Dentist Dental Clinic in Takshila Andheri East
Offers a relaxed and unique dental care experience, coupled with the highest standards of dental treatments. Dentistry absolutely need not to be anything less than a pampered pleasant experience.
Dental treatments in Takshila Andheri East at Sabka Dentist dental clinic confines in a calm surrounding and, will amaze you with how painless and fast most of the modern dentistry is!
At Sabka Dentist, our aim is to provide good oral health and create beautiful smiles. In the process of achieving this, we provide an excellent implant, preventive, restorative, and conventional dentistry. Our commitment to these goals provides you with unparalleled service with the highest standards of dental hygiene in a comfortable and pampering environment.
We know you will be delighted, not only with the treatment but with the way you are treated. Here you will find a welcoming ambiance with warm, friendly staff and total transparency.
Our Services
All dental treatments from dental crowns to major smile makeovers; a wide range of dentistry procedures and full mouth dental implants; everything is available under one roof!
Well trained and specialized dental team constantly staying updated through continuing dental education.
State of the art treatment techniques and instrumentation.
Value for money treatment options and costs.
Zero waiting policy.
Priority treatment completion at no extra cost for time-bound patients.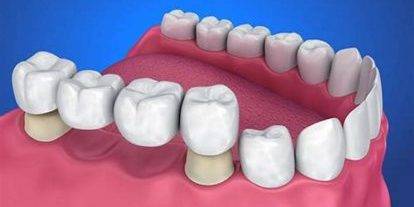 If you are looking for any type of dental treatment like metal free crowns and bridges, veneers, dental implants, tooth whitening, implant dentures, smile corrections, gap closures, fixed teeth, root canal treatment, gum surgery, kids dentistry, laser dentistry, gummy smile correction, wisdom teeth extractions, dental X-rays, etc., we are the ideal choice for best dentists for dental treatment in Mumbai, India.
Tell me more about Sabka Dentist, Takshila Andheri East
If you are one of those individuals who are particular about your dental hygiene, you need to choose the best when it involves oral checkups and treatments. Sabka Dentist is frequently rated as one of the best dental clinics in Takshila, Andheri East, Mumbai.
At Sabka Dentist, people not just receive first-class treatment for their dental troubles, but will also get to experience among the best in-clinic patient experiences across India. Irrespective of the background or occupation of an individual, we guarantee that all of our patients feel at ease and experience no issues when approaching or getting their issues across to our dental specialists.
We are amongst the top dental clinic chains in Takshila, Andheri East, Mumbai, and have a legacy that is unparalleled by any other dental clinic in Takshila, Andheri East, Mumbai, India. Our dentists are undoubtedly some of the best dentists in Takshila, Andheri East, Mumbai.
Sabka Dentist very often makes it to the list of best dental hospitals in Takshila, Andheri East, Mumbai, owing to our excellent team of dental experts and doctors, and advanced facilities within our dental clinics.
Sabka Dentist was launched way back in October 2010, with a single medical clinic in Vile Parle. Currently, we have grown to around more than 100 clinics in Mumbai, Pune, Ahmedabad, Surat, Bangalore, Navi Mumbai, Thane.
Our team at Sabka Dentist works to encourage better oral health and aid men, women and children to truly feel and look good, and proudly carry their smiles. No wonder, as a result of our team's determination and vision to help spread smiles across the world, we have consistently managed to get on the list of top dental hospitals in Takshila, Andheri East, Mumbai.
So, the next time you plan on visiting a 'teeth hospital in Takshila, Andheri East', Mumbai, we should be at the top of your list of dental hospitals in Takshila, Andheri East, Mumbai. Consider us your own 'Apna Dentist'; our dentists are some of the best dentists in Takshila, Andheri East, Mumbai, and we can help you with your tooth problems so that you can continue to spread joy and happiness across with your enchanting smile.
Good ServiceFree checkup Done....Detailed description provided for treatment after checking.Quotation provided and payment options also available at Sabka Dentist.It's is worth as per treatment advise by Dr. ShruthiThank you

Shehjad Mujawar
12:52 25 Jun 22
Good serviceInitially free checkup doneQuotation given so if we want we can do it as per our budget no forceTrupti helped alot with providing free mask as I had forgot at homeThankyou

Rocky Fernandes
06:20 24 Mar 22

Louis Pinto
13:54 23 Mar 22
Well maintain clinicExperience Dr ShruthiGood support staff

Pranay Bhadrike
12:24 15 Mar 22
Nice service and staff very co-operativeGood treatment 🙂 proper guidance for your tooth.Strongly recommend 👍

Rasika More
08:12 16 Feb 22
It was wonderful experience treating myself at this place... Great team led by talented and humble doctors.... 🙋🙋👍👌👌👌

Nehal Rana
06:03 10 Feb 22
A very good experienceGreat doctor and very helpful staff. very courteous and professional all staff

Good staffNice treatment plan suggest from Dr Shruthi

Vinayak Paithankar
18:53 02 Feb 22
Experienced & Efficient doctors, specially Dr.shruthi who explained everything so well & did a good job.Other doctor also is very good & efficient.Had a very good experience.Staff also very polite.

Shilpa Kulkarni
09:04 02 Feb 22
This place is quite amazing in terms of serviceI received best service from Dr Shruti n her support staffWill recommend this place for sure

Anant Mungle
10:29 01 Feb 22
I am very satisfied with dental treatment at pakshala would recommend this clinic to all for painless treatment

Anant Mungale
10:24 01 Feb 22
Staff is to good and services is also goodThanks to Dr Shruti and trupti

kshitija vishwasrao
08:46 01 Feb 22
I went for dental check up . It's very neat and clean center. Most important I love the staff they are so co operative specially thank u dr Shruti and trupti 👍👍👍👍👍👍👍👍


Mr Khalnayak
08:01 01 Feb 22
Amazing treatment, good staff & also everything is hygienic. You must visit you will be going to makeover you smile forever. ❤

sagar joshi
10:56 27 Jan 22
Very happy with the treatmentStaff gives additional personal care to the treatmentWell mannered Receptionist, assistant and doctor

Dhagash Tagdiwala
11:34 24 Jan 22
I am very satisfied with the dental treatment at Sabka Dentist. I am grateful for the efforts of Dr.Shruti and her staff. I am very pleased with my dental treatment. Thanks Sabka Dentist!

Omkar Bandekar
11:29 24 Jan 22
Transparent prices with best service

pooja patil
11:00 24 Jan 22
1st ever dental checkup and it went too smooth with Doc. Shruthi.Though awaiting for root canal in a couple of days, I'm sure that'll be smooth too

Krutika Jaygade
10:59 24 Jan 22
Check-ups is good....dr explain very well about ur problem...over all excellent

Krishi8494@gmail.Com Krishnadubey
10:56 24 Jan 22
Easy to cleaning teeth . Its not painable

Mayur Kamble
08:16 08 Dec 21
Very pleasant Indeed!!! Good dental treatments are available in affordable prices. Front end staff are efficient,helpful and keep you updated while you wait. I really appreciate the efforts of Dr.Shruti and her staff. I am very happy with my Invisalign treatment.Thanks a lot "Sabka Dentist"!

ankita patade
13:06 03 Dec 21
This place is quite amazing in terms of service and hygiene. I received best service from Shruti and she is did a professional work in terms of my dental.Will recommend this place for sure!!!

Alan gomes
07:27 24 Nov 21
Quite professional and helpful consultation. Further, they don't charge anything for consultation.

Sandeep Gupta
16:40 19 Nov 21
Explained well, polite staff and given good treatment

Anita Barretto
15:22 13 Nov 21
1st ever dental checkup and it went too smooth with Doc. Shruthi.Though awaiting for Wisdom Tooth removal in a couple of days, I'm sure that'll be smooth too!

Dewang "Dev" Brahmabhatt
13:00 08 Nov 21
Good experience as always 😊

Bets place to consult and very co operative staff and reasonable rate

Vishal Waghela
08:36 27 Oct 21
Sabka dentist provide best healthcare service to me from last 10 yrs .This services so reasonable in cost to commons people . I hope they will provide in future also.

Shyam Bordvekar
06:28 19 Sep 21

It has always been a nice experience visiting sabka dentist, now it has become a place where we prefer visiting for every family members who has trouble in teeth. Well trained doctor and staff and hospitality in the clinic makes it more comfortable.

Polite nature and ontime comfortable treatment. Very nice service

Subham Sahu
10:29 17 Aug 21

akshita yadav
12:51 16 Aug 21
Good experience from doctor, helpful in diagnosis

Arjun Debnath
12:06 14 Aug 21

NIVEDITA SINGH
11:29 14 Aug 21
The doctor was very polite and explained everything well

patricia pereira
11:40 13 Aug 21
Hassle free appointment. Courteous staff and friendly atmosphere. Doctors too are experienced.

Dominic Rodrigues
13:07 11 Aug 21
Good doctor explained properly.

Neha Bohara
06:08 10 Aug 21
It's the best out here.. infact have been to other centres too.Problem gets resolved like in no time.Went again for a minor work - took only 5 minutes.. absolute perfect follow-up to get the client to the store for treatment as I keep busy a lot.Thanks again

Vinay Kaushik
08:58 07 Aug 21
The dentist is really polite and makes you understand the entire process very patiently . Should visit !!

khyati rana
12:42 06 Aug 21
Clear instructions, good and prompt service by professional dentists. Recommended for everyone.

Rhys Pereira
10:51 04 Aug 21

kritika baldewa
14:25 24 Jul 21
The experience was all good 😊. I like the way Doctor shares their opinion for us.

32_Akash Shukla
09:49 15 Jul 21

Murlidhar Pamarthi
14:15 12 Jul 21
Had teeth cleaning done...the staff was very efficient and helpful...enjoyed the experience

Joaquim Noguer
05:42 05 Jul 21
My experience with sabka dentist was very nice my doctor was very punctual regarding my appointments. And I'll suggest sabka dentist whitout any hesitation.

Extremely courteous and emphatic staff and Doctor. Satisfied with the treatment.Keep it up.

Akshata Bhosale
06:15 24 Jun 21

Killer Shadow
10:50 23 Jun 21
I was doubtful about visiting a dental clinic amidst the pandemic but was glad to see proper precautions being taken from day one. Staff as well doctors are very humble and professional. Over all a very good experience.

chaithanya salian
06:54 22 Jun 21
Overall a good experience. Professional service s given

Abhinav Kumar
11:36 19 Jun 21

harshmiti sinha
07:45 02 Jun 21
Excellent dental clinic. Staff as well doctor are very humble. Doctor checked my tooth problem and gave me in depth solution and advise. Listen my problem carefully and advise me what must be done. Also consulted my wife same day along with me. Doctor also provided us easy n flexibility of payment option for which we wud be undergoing the treatment. Best dental clinic I visited so far. Will be my and our family dental clinic hereafter. Thank you Sabka Clinic. - Anand Mosamkar.

THE GUY ON R15
15:59 27 May 21
Promt service,Cooperative staff,and Reasonable charges. I am very Happy.

Mangesh Vedak
08:19 08 May 21
Very good experience, helped in clearing all my doubts, friendly staff

ADITYA DIGHE
07:03 06 May 21
I was genuinely concerned about visiting a dentist amidst the pandemic. Was glad to see proper precautions being taken at the clinic. Dr. Sandhya patiently listened to me and provided logical solutions instead of rushing into the next step.

Yaikhom Sushiel
07:57 16 Apr 21
Today was my second visit overall experience was excellent, from appointment to treatment all are excellent, politeness, hygiene, health safety..all good.

Naresh Kotian
12:18 09 Apr 21
experience was good here doctors and staff were good behavior

Amar Pawar
10:50 09 Apr 21
Doctor Ms. Sandhya & Staff is polite. Clinic is neat & Clean.

Rajeev Anand
14:11 05 Apr 21
It was an amazing experience got a filling for a cavity and cleaning.But still their is room for a little improvement so 4 stars.

Siddiq Naikwadi
11:16 05 Apr 21
Well hygiene maintainNice doctor n support staff

Siddhi Vinayak Paithankar
06:10 05 Apr 21
Very smooth didn't feel any pain . Great work

Kiran Sathyan
10:41 02 Apr 21
Very Gud Service by Staff n d Dr is very polite...

Anish Mathew
08:12 02 Apr 21

Sayali Gaikwad
13:43 01 Apr 21

Vishakha Kudalkar
10:25 30 Mar 21

Sharvil The Gamer
16:04 28 Mar 21

Sahili Paithankar
12:00 28 Mar 21
Been a sabka dentist customer. Prefer getting it checked here rather than other clinics as you save on consultation and Xray

Dhairya Singh Jadeja
06:52 22 Mar 21
Very nice service. Polite nature and on time and comfortable treatment. They help you make an informed decision.

CO-LAB architects
10:47 20 Mar 21