Dental Clinic in Ghatkopar East
Address: Shop no 1 Ground Floor Megh Ratan CHS. Ltd., near Indusind Bank, Junction of Tilak Road & Derasar Lane, Ghatkopar (East) , Mumbai, Maharashtra – 400077.
Monday – Saturday 11 AM – 8 PM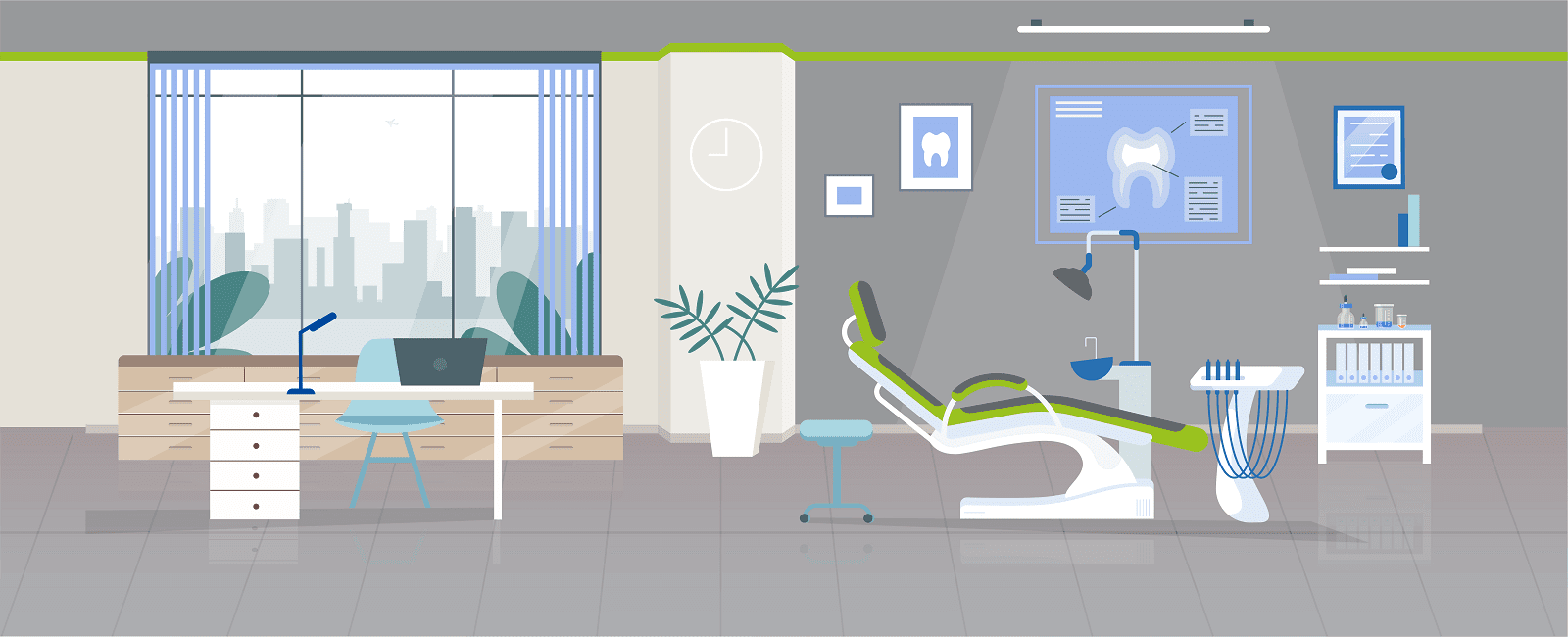 A762 Aryan Soma
11:49 23 Oct 21
Area was clean and well kept with active covid protection in place

Ramesh Haran
08:21 23 Oct 21
I came here for getting braces ,and the results are awesome ,I see significant change after getting it , Dr. Jenil treated me ,he is a very kind man and does everyone's treatment as if he is doing it for a family member , good to have him here !! Thanking Sabka Dentist for the treatment..

Aniket Varma
10:16 21 Oct 21
My braces treatment was statrs from 2016..it is very good experience..all Dr.and staff are very well...👍😊

Prajwal Sangle
13:09 20 Oct 21
Experience is goodDr amita and Dr varsha has good skill

Jayesh Talsania
11:35 20 Oct 21
It was good exp. for regular oral checks

Very friendly staff and doctor. Very nice service in terms of both diagnosis and treatment. Extremely satisfied.

Shally Agarwal
14:15 18 Oct 21
All doctors as Dr. Nirali Mam and Dr.Sneha Mam both are really good and treatment is also very good

Sachin Dhandore
07:44 18 Oct 21
Nice staff and clinic...all COVID protocols follow I am done with teeth cleaning treatment

Mohan Lohakare
17:48 15 Oct 21
I have been serving Sabka Dentist for the last two years and will no doubt continue to do so. They manage everything from appointments to cleaning teeth, braces types to cheap budget friendly fees. The doctor relaxes the patient a lot and solves all their doubts and problems. Nurses manage your checkup dates very well. I have visited many places for my dental problems before but coming to sabka dentist helped me to solve the problem immediately and save time and take care of the teeth. The specialty of sabka dentist is that you can stay in touch with the doctor even after the service is completed. technically they are very strong. I saw that world class equipment is used for patients which are more expensive in India and can be obtained at Installments Discount here. They clean your teeth properly and you can book an appointment immediately in case of any problem. Overall it gave me a very good experience. I am very grateful to Sabka Dentist Ghatkopar Branch.

Swagat Medge
08:34 12 Oct 21
Treatment is very good and staff are very good

shahnawaz khan
06:53 12 Oct 21
Nice doctors and they tell about each and every step in detail so that even a common mam can understand his or her treatment ..

Arnav Nigam
07:13 09 Oct 21
Good, caring service by the doctor

Ganesh Kumar
07:25 01 Oct 21
Everything here is very good including clinic hygiene, staff, and hospitality. Check up done by dr Nirali was very good. She is very humble and caring her staff receptionist minakshi and suvarna are also very good. Kudos to the team☺️

Very knowledgeable, cordial and compassionate Doctor Nirali and her staff Meenakshi and other colleagues. A must for people living in and around GHATKOPAR vicinity.

Surendra Hiwarale
07:24 14 Sep 21
Resnable price and great services by dr nirali

Suryaprakash Sharma
06:38 13 Sep 21
Thanks for get my cleaning treatment done.receptionist minakshi very helpful. And supported keep it up.thnks sabka dentist 🤞

Vivek Kamble
17:06 09 Sep 21
It was a fantastic experience with sabka dentist ghatkopar east.I got this reference from college mate, after I saw his magical improvisation in teeth alignment, I decided to take a treatment from here only.After 2 years of treatment I can say that what they have given me the lifetime great smile , which is much more precious.The staff is fantastic over here so supportive so caring, really wanna thanks my doctors Dr.aloke,Dr.Rashida and Dr Demaltos.And special thanks to coordinating staffs meenakshi and team.

Rohit Yadav
09:43 09 Sep 21
I would definitely recommend this clinic. My braces treatment is going on by Dr. Kyumi, she is very professional and highly knowledgeable, she listen and understand the patients issues properly and resolve it accordingly. Receptionist Minakshi and other staff are very polite and doctors are helpful. Over all atmosphere in clinic is very good.

Parvez Shaikh
07:47 07 Sep 21

Sanket Jangam
09:02 06 Sep 21
very very thankful sabka dentist all staff at ghatkopar clinic.

ramjanam chauhan
10:59 31 Aug 21
Very good clinic. Treatment was done smoothly . Amazing results . Thankyou sabka dentist .

Prathana Solanki
12:47 26 Aug 21
Sabka dentist Ghatkopar has been a good choice for getting my braces. Dr Nirali and her staff are very humble and the treatment process has been smooth. The clinic is very hygienic and the staff is doing is great job.

Urmila Dhoot
07:58 20 Aug 21
It was good, friendly satff.

shweta bhaliya
07:25 18 Aug 21
Good cooperation and well treatment to the patients. Thank you.

Ashwin Patel
13:35 16 Aug 21
Visited 4th time and back with satisfied, genuine treatment of teeth of my dears. A very true title of this dental institute "Sabka dentist".

Shrikant Pachpor
17:46 13 Aug 21

arti pandey
11:39 12 Aug 21
I had done my treatment here it was very hygienic and quick. Dr Nirali Shah and Dr. Punit Shah was very friendly. Staff working here are also friendly and helpful.

Yogitha deshpande
11:33 10 Aug 21
Great experience in sabka dentist gokuldham clinic special thanks to Dr Shreya who helped vme to go through RCT treatment reasonable and good service thank you for the sabka dentist

umesh kumar chaubey
12:55 09 Aug 21
I am very thankful to ur Doctor who has given me good response,checked me perfectly and above all She has given me good Suggestion. Thanks Dr.

Shaikhmohd Haneef
13:05 04 Aug 21
Once please visit to sabka dentist*****

Viresh Solanki
06:40 31 Jul 21
Actually it was first visit to sabka dentistReally they have given the nice treatment and Dr.nirali mam has taken a great efforts to understand treatment properly to my parents.. thanks for your every good service

Shweta Mahankar
17:03 27 Jul 21
I have done a treatment of my tooth 4 years back and my experience is ossum, again I am having a pain in the same tooth and I gone for a check up today again the experience is ossum. Service is so good and they are following all the precautions required.

sanjeev mandlekar
07:44 27 Jul 21
EMI option is one of the best thing I found here ,staff & doctors all are very friendly, best place for your smile makeover

Sunny Singh
10:45 13 Jul 21
Great treatment..good doctor..good service provided..i like it

Vipul Zalte
06:51 05 Jul 21
Had a very great experience.Doctors treat us very patiently and calmly.I would definitely say you should go here.

Khushi Shah
11:28 23 Jun 21
It's really good, very cooraperative... My best experience

Reha bhatia
13:15 22 Jun 21
I got my SD invisible aligners 2 weeks ago from sabka dentist. So far it is going really well. The aligners are really good and invisible. Thanks to Dr.Nirali & sabka dentist.

rutuja kamble
12:21 22 Jun 21
Got my root canal and cap treatment done by dr nirali . Very smoothly the treatment went and the staff is very friendly and supportive.payment plans made it easy for me to get the treatment. Don't think about the safety, precautions are taken and it is safe to go. Thank you.

Prarthana Gurav
09:09 19 Jun 21

Sunil Thorat
07:13 19 Jun 21
Nice experience dr nirali and good staff keep it up 👍

Minakshi Tambe
11:02 17 Jun 21

Niyati Pandey
13:17 09 Jun 21
It is always a nice experience with sabka Dentist.They treat & care like a family. The doctors are very experienced, professional & care taking .Their supporting staff are also good for appointment etc.I am strongly recommending sabka dentist is best place to handover to our teeth problem to them & relax for sure.

jaiprakash pandey
16:29 10 May 21
Nice place and staff is friendly and approachable...

Shivani Dangat
13:50 27 Apr 21