Dental Clinic in Ghatkopar East
Address: Shop no 1 Ground Floor Megh Ratan CHS. Ltd., near Indusind Bank, Junction of Tilak Road & Derasar Lane, Ghatkopar (East) , Mumbai, Maharashtra – 400077.
Monday – Saturday 11 AM – 8 PM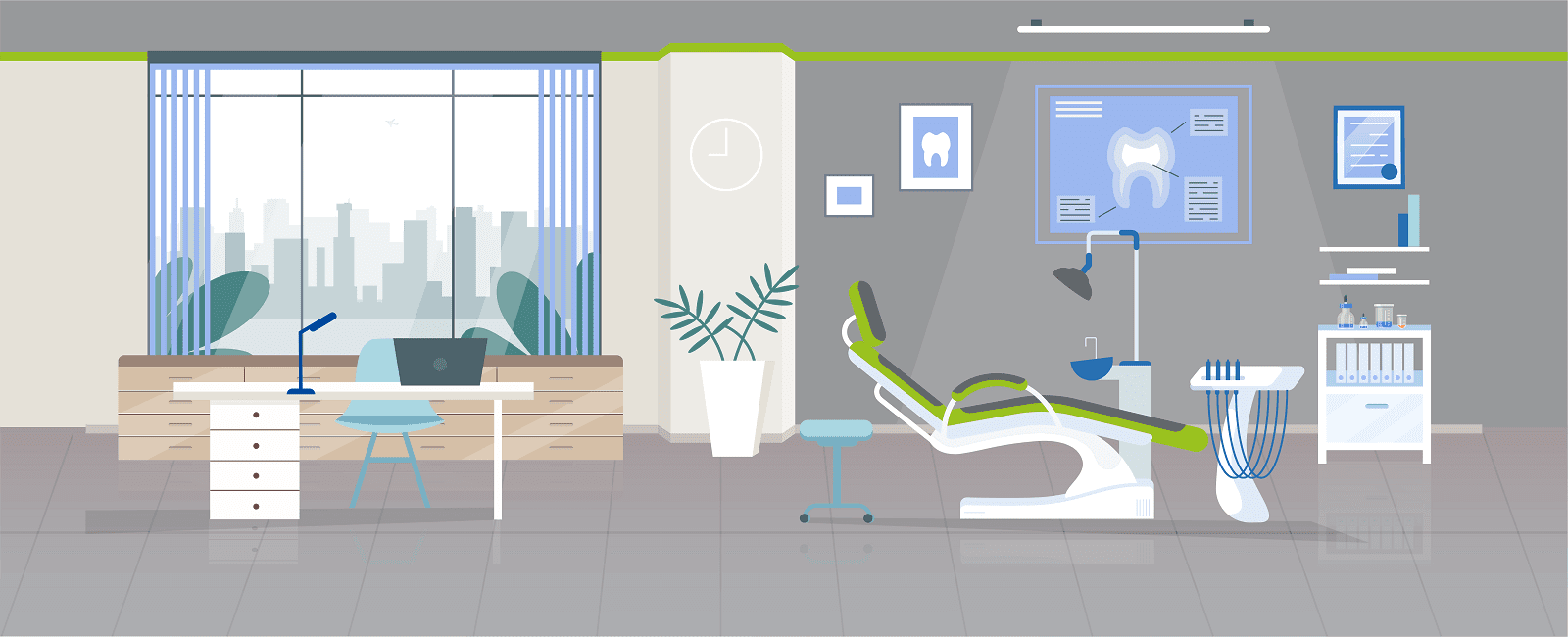 Yesterday 02.03.2021 i visited at Sabka Dentist clinic for dental treatment of my son. i feel very good Dr.Nirali Shah treated my son very well..well explained and they have given us free consultation..payment mode also very convenient for further treatmentSo Thanx to Dr.Nirali and Sabka dentist team along with receptionist Minakshi.I suggest each and everyone pls visit sabka dentist for routine check up of dental benefit

PRACHI BHOSLE
06:08 03 Mar 21

Nice place and staff is friendly and approachable...

Shivani Dangat
15:16 19 Feb 21
Really nice experienced Dentist Ms Swapna and all staff are cooperative all the best

Sharvari Dighe
04:27 07 Feb 21
This is a really good service from Dr and also staff

Lalit khade
12:27 06 Feb 21
Great experience !! I recommend everyone to visit sabka dentist for check n Futher treatments . The Dr.is so sweet n knowledgeable aslo she is politely while answering you as many questions you ask her . Thank you Dr. For your guidance.

Pranali Sonawane
19:43 22 Jan 21
The experience was excellent I wish I cud win the electronic tooth brush for myself

Joseph Pinto
11:45 20 Jan 21

ujjwal bopche
00:40 14 Jan 21

Sunil Thorat
07:46 13 Jan 21
Safe to visit. The staff and doctor are nice and friendly.

Sneha Sharma
11:22 09 Jan 21
Its is a great experience .Sabka dentist is best clinic and all the staff are very good and friendly . sabka dentist doctors are great. I m very happy with my treatment .My orthodontist treatment was going on 3 years in sabka dentist.Before my teeth are not proper I feel very sad I can't smile freely But after orthodontist treatment now my teeth lookes very beautiful and I can smile freelyThank u for a amazing treatment to sabka dentist doctor and all the staff

Akanksha Bansode
11:18 06 Jan 21
It is always a nice experience with Sabka Dentist. They treat & care like a family. The Doctors are very experienced, professional & care taking. Their supporting staff are also good for appointments etc. I am strongly recommending Sabka Dentist is best place to handover to our teeth problem to them & relax for sure.

Umesh Deshmane
07:13 06 Jan 21
Nice experience dr nirali and good staff keep it up 👍

Minakshi Tambe
10:11 02 Jan 21

Anurag Baviskar
07:34 23 Dec 20
The appointments at sabka dentist ghatkopar east very regular and nice. Appointments held by doctor Rashida were very nice. I myself liked the treatments held at Sabka dentist.

Vaishali Masurkar
09:42 22 Dec 20

Shashank Pawar
05:00 18 Dec 20
Once please visit to sabka dentist*****

Viresh Solanki
06:21 12 Dec 20
Nice experience and really good staff!

swayamvarah balajee
11:39 10 Nov 20
Did cleaning of teeths and issue was resolved 70%

Haresh Wanjare
12:15 13 Oct 20
I have been using service of Sabka dentist now since almost 5 years and the affordable service I get from them is awesome. Even today got cleaning and polishing done at Ghatkopar East which was quick and professional.Thank you Sabka dentist team.

janardan chaturvedi
13:42 03 Oct 20
Friendly staff and good service.

Nishita Doshi
12:25 23 Sep 20
Good hygiene maintain during this pandemic time.supportive staff.

Sheetal Bhanushali
10:43 16 Sep 20
The clinic is at good location. When i entered the clinic, staff asked me to wait at door and did temperature check,sanitised my hands and did oxygen level check. It felt good to enter in a place where all precautions are taken.there was no other patient except me . Doctor was wearing all protection kit . Dr Nirali was knowledgable doctor and guided me proprly with treatment plan. I started my treatment with no doubt. Thank u sabkadentist for a safe n hygienic environment.

Dhanashri Patil
07:12 14 Sep 20
Very efficient and soft spoken doctor and other staff.

dimpal shah
09:21 11 Aug 20
The experience was very good at sabka dentist today. Started by filling form on account to getting treatment during corona period. There was some technical hitch in doing the treatment hence postponed to 12 th august. Overall nice treatment by Dr Swapna. All precautions suitably taken for treating patients. All arrangements very good.

It was indeed good experience. I always prefer to have consultation with Sabka Dentist for my dental problems & for my family ,as we get top treatment with a competitive chargesThis time experience was also same with utmost care before entering in consulting room due to Corona virus pandemic .Staff at Branch is very supportive & soft spoken& caring also Dr Ms Randive explained me in detail about my dental problem & gave right diagnosis & solutionI am overall happy for Sevices of Sabka Dentist & will recommend all to visit Sabka Dentist for there Dental problemsRegardsS H Koshe

Shreekrishna Koshe
10:16 18 Jul 20
I was asked to wait for a while but when i entered the clinic the descipline followed by the staff is highly appreciated & the doctor is ectremely soft spoken , she gets into her patients shoe to understand their problem that they are not aware of.I liked the atmosphere and the professionalism served.Thanks much.

Allen Castelino
13:40 16 Jul 20
Today I visited Sabka dentist first time in goregaon east for free dental checkup good experience... hygenic & they take care of everything for safety.

Rekha Khanvilkar
14:52 11 Jul 20
Had a great experience, doctor and staff are very cooperative and described the processes very gently. The clinic is clean and hygienic.

Priyam Sharma
09:15 16 Mar 20

Better co ordinationAnd wonderful treatment

Mahesh Lad
07:35 11 Mar 20

jyoti jaiswal
12:41 09 Mar 20
Best dental clinic ever 😍

Mustafa Matthekhan
09:27 07 Mar 20
Best clinic,very amicable staff and doctors. went for our daughter's treatment and are fully satisfied... especially Dr Yadav....we recommend her treatment to all the parents whose kids are having carries...she is the one :)All the best to the Goregaon branch

Good interface with pts and well greeting from reception well qualified staff with good nature

Vijay Bhusale
09:40 05 Mar 20
I have a great experience for kind guidance and having treatment accordingly nice doctors giving painless treatment so I will recommend yr name within my circleThanks a lot

Suresh Mehta
15:15 04 Mar 20

Charulata Shetty
07:33 02 Mar 20
Better ND careful about patient

Priyakunalpawar Pawar
15:12 27 Feb 20

Rakesh Maurya
07:23 27 Feb 20

Radhika Shetty
12:12 24 Feb 20

varsha mota
11:53 21 Feb 20

Aniket Shirsat
15:18 20 Feb 20
very friendly and co operative doctor n staff..excellent service..! Thank you sabka dentist:)

Pundalik Gurav
05:34 19 Feb 20

Suraj Singh Singh
12:00 18 Feb 20
Great service provide here

PRASHANT CHABUKSWAR
09:55 18 Feb 20
Very clean and hygienic clinic. Doctors are very friendly.

Unnati Bhanushali
13:23 17 Feb 20

satyadev bhim
12:40 17 Feb 20
Doctors are very cooperative. Their services are good. Clinic is very clean.

Musarrat Shaikh
12:16 17 Feb 20
Gave good check up and consultation 👍

Chandrakant Kadbhane
12:56 14 Feb 20
Very good service, keep it up

Dyashankar Vishvakarma
07:28 14 Feb 20
डॉ निराली इन्होंने अछी तरह से दांतों की जानकारी दी बहुत अच्छा लगा वापस आना पसंद करूंगा सबका डेंटल्स में

Gajanan Mangutkar
08:14 11 Feb 20
It was good experience they provide proper treatment which are necessary for us.

Dipti Shinde
13:24 01 Feb 20
Quick and value for money !!

vaibhav bhagat
11:38 01 Feb 20
I like the treatment good they are friendly had a good experience here

Mehzabeen Shaikh
16:11 31 Jan 20
After the renovation of the branch and the changes they have made are excellent great service and great improvement on equipment and cleanliness👍

Rahul Chavan
10:35 30 Jan 20

pratik khamkar
09:20 30 Jan 20
I am happy with treatment for extraction.recepction is follow up my daily Dr. Shraddha and receptionist very Good and nicely,

Kavitha Kandunuri
07:49 29 Jan 20
Very happy with the treatment by Dr. Nirali. During root canal treatment, she treated gently and took efforts so that no damage remain in the tooth. Thank you Dr. Nirali. The clinic is also well equipped.

Ujwala Kolte
05:38 28 Jan 20

Vinjraj Singh
14:52 27 Jan 20
Nice environment...Nicely treated

Yogesh Hande
10:47 27 Jan 20
Very Good Helpful nd Cooperation every Staff SUPERB. 👌👌

vinod Solanki
08:49 27 Jan 20
Had a dental cleaning & Polishing done was a very good Experience and it was truely professional & the hygiene was superb

pratham parkar
09:31 25 Jan 20

Priyanka Bohra
08:13 25 Jan 20
I like u r scientific teeth test which is tested by x Ray and well experienced doctor.most imp without any charges. Thanks to Sabka dentist...

Pandurang Kadam
17:40 07 Jan 20
Excellent service. Proper Hygiene is maintended at the clinic. Prices are also pretty reasonable.Would definitely revisit.

Nikhil Deshpande
04:40 05 Jan 20
Nice doctors and they tell about each and every step in detail so that even a common mam can understand his or her treatment ..

Arnav Nigam
14:11 04 Jan 20
Great Experience. Good location with clean clinic. Sufficient experienced dentists.

himanshu sharma
15:25 03 Jan 20
Very good clinic and professional Docter

Salman Ansari
13:21 03 Jan 20
Best experience, best place.

Apurva Krishna
12:17 28 Dec 19
Good service and good treatment provided

Swati Mudigonda
12:05 12 Dec 19
cleaning done by dr nirali and happy with my teatment .

Siddhant Kamble
10:28 11 Dec 19
Clinic is Very Good And Nice , And Doctors Are Also Good in Conversations With Patient , Charger Are Very Less , I like very much with facility

sunny panigrahi
06:48 03 Dec 19
Best hygenic dental clinic I have seen.

Ashish Somvanshi
14:20 02 Dec 19
Great experience it was.The doctors were very good n make the patients comfortable by their talking. It was nice experience with sabka dentist.

Priyanka Chargundi
07:32 31 Oct 19
Good doctorsTreatment is little highI m happy with treatmentLast four year I m doing my treatment here

Jyotsna Ghodeswar
12:43 25 Oct 19
Dr Ostrich best for braces., Good service n appointment followup by team

Preeti Jawale
13:42 24 Oct 19
It was very good experience

Manali Patil
07:55 10 Oct 19
Very good service by highly experienced dentist. Very very happy with treatment.

Ishaq Shaikh
14:25 05 Oct 19
Nice experience with the checkup all the staff and doctor are friendly and they explain every thing properly and neatly 👍

Kavita Aswalkar
16:44 11 Sep 19
Nice cleaningand polishing done by Dr nirali. M happy with service .Thank u sabkadentist.

কুরান মানবতার সমাধান
10:55 11 Sep 19
I went to sabkadentist with my problem of missing teeth .Dr nirali nicely explained to me the options and I am quite satisfied and convincedThey provide wide range of payment options and m surely willing to go ahead with treatment as soon as possible by this month.Drs are knowledgeable and they know what to diagnose and what treatment is best .

Mukesh Dubey
08:05 10 Sep 19
Very nice cleaning done by dr Nirali.Thank u sabkadentist for such offer.

Sukeshani Sagar Waghmare
13:44 06 Sep 19
I like the experience with Sabka dentist.

Sanket Gawde
14:19 31 Aug 19
Good institute..good people...good gesture..

kamal tiwari
03:45 25 Aug 19
The services is really good ..... n not so expensive n really excellent

Anil Bhandare
09:58 20 Aug 19
Good exprience with dr and staff

Nisha Chavan
13:56 17 Aug 19

Hitanshu Shah
13:22 10 Aug 19
Excellent Experience in sabka dentist ghatkopar east thank you

Fahim Ansari
10:19 08 Aug 19
Good service, good treatment and specially doctors are good and service is good. Thank you..

Irfan Shaikh
09:38 06 Aug 19
Good experience. Consulting doctors are just wonderful. Try it

Mitesh Hingu
07:03 06 Aug 19
I had a very nice cleaning done by Dr. Though cleaning was at Rs 100 offer.,, it was worth spending. I will cme again after 6months as asked by doctor nirali

siddharth gaikwad
14:23 05 Aug 19
I got cleaning done from here ... Excellent service . Very clean and hygienic place. Thanku sabka dentist such amazing service

Gulab Vishwakrma
14:18 05 Aug 19
Dr Nirali shah did my RCT With Cap.I am satisfied with my treatment.Very gentle in work , patient with her way of working and talking . I am happy that I visited and got the treatment done from her. I shall recommend my friends and family for sabkadentist.

Jayesh Rajput
11:48 05 Aug 19
Excellent experience in ghatkopar east clinic.Got my Ortho braces treatment done from braces specialist here Dr Rahul. Can finally flaunt my perfect smile!!! Very happy with the service and supporting staff.. will definitely recommend this place for getting ur dental treatment done

Shubham Bansod
09:57 03 Aug 19
Great experience with great people thank you sabka dentist Ghatkopar east

Tejas Pandhavale
12:19 13 Jul 19
I had. A really good experience at the sabkadentist ghatkopar East clinic. I got full mouth implants done followed by good quality .caps placed here by Dr Sandip chavan who is really well knowledgeable about what his treatment plan is. All the staff is coo operative and helpful with my dooubt and questions anytime . In house doctors are so well organized and explained me about the treatment plan that convinced me to go ahead with the treatment confidently. I will recommend others to get their smile done right here without any doubt in mind.

Dhulsingh k Rao
13:55 12 Apr 19
Sabka dentist a very good place for dental care & treatments. Whole team of doctors are good & friendly.

sheetal bhanushali
09:51 11 Apr 19
Good experience with sabka dentist happy with my treatment

pramod bhojane
10:33 02 Feb 19
Good experience with sabaka dentist

Pallavi Shelke
11:59 23 Jan 19

smita jadhav
12:51 17 Jan 19
It was very good experience with Sabka Dentist and staff are also very helpful

KAJAL BALU
12:16 05 Jan 19
Humble faculty members. Also affordable with proper treatment!!!

shreya jha
13:07 20 Dec 18
I am happy with the treatment from Sabka dentist

ajay yadav
10:27 19 Dec 18

Naresh Patel
13:12 18 Dec 18

vishal shinde
11:32 14 Dec 18
my overall experience with sabka dentist is very good am satisesat with my treatment

Treatment is more secured & faster. I'm happy with the treatment from SABKA DENTIST...🤗🤗🤗🤗

Assam boys Assam boys
18:14 05 Dec 18
I recommend this clinic. It has feel-good appearance once you enter the clinic.The team of specialists are very good, extremely friendly staff.

Akshay Manjare
10:13 05 Dec 18
Treatment is more secured & faster. I'm happy with the treatment from SABKA DENTIST...

Anushka Khopade
10:02 05 Dec 18
I got my root canals and crowns done from Dr.Manali very nicely done A++++ immediate treatment painfree experience thats the best part. great knowledgeable doctor good staff and clean clinic i will highly recommend this clinic

Jatin Popat
15:51 29 Apr 18
Sabka Dentist at Ghatkopar East next to Waman Hari Pethe, M G Road is very nice clinic, Dr Manali Pandya is very supportive & care taker she has done my Root Canal treatment very much nicely, I am Pleased with the treatment,staff is also supportive.

pratik ukamdar
15:46 12 Mar 18
Doctors are understanding and knowledgeable..good guidance and render good support.

Varsha Pandya
05:24 23 Feb 18
Very helpful and supporting team

Sanat Pandya
05:21 23 Feb 18

Shrutika Khanvilkar
10:34 07 Dec 17
Staff supporting and immediate treatment rendered :)

komal maurya
10:28 07 Dec 17
All Staff is so nice and polite

Tejas Rane
10:19 07 Dec 17

Bharati Gadekar
08:16 12 Oct 17
Very professional doctor who take care of everything

Mukesh Upadhyay
12:53 08 Aug 17

SHRIRANG LICHADE
10:49 12 Mar 17
Good clinic with affordable prices.

Steve Albert
11:10 29 Jun 15
I live in Ghatkopar, I visited mydentist clinic last week, I had a painfree experience at mydentist. I would like to recommend this place to everyone for painfree dentistry.

Mahendra Khade
12:22 25 Jan 14