Dental Clinic in Vasai West
Address: Hira Niketan building, 1st floor, Office no. – 002 Above wellness forever medical store, Opp. syndicate bank, Ambadi naka, Dindayal Nagar, Vasai West, Navghar-Manikpur, Maharashtra 401202.
Monday – Saturday 11 AM – 8 PM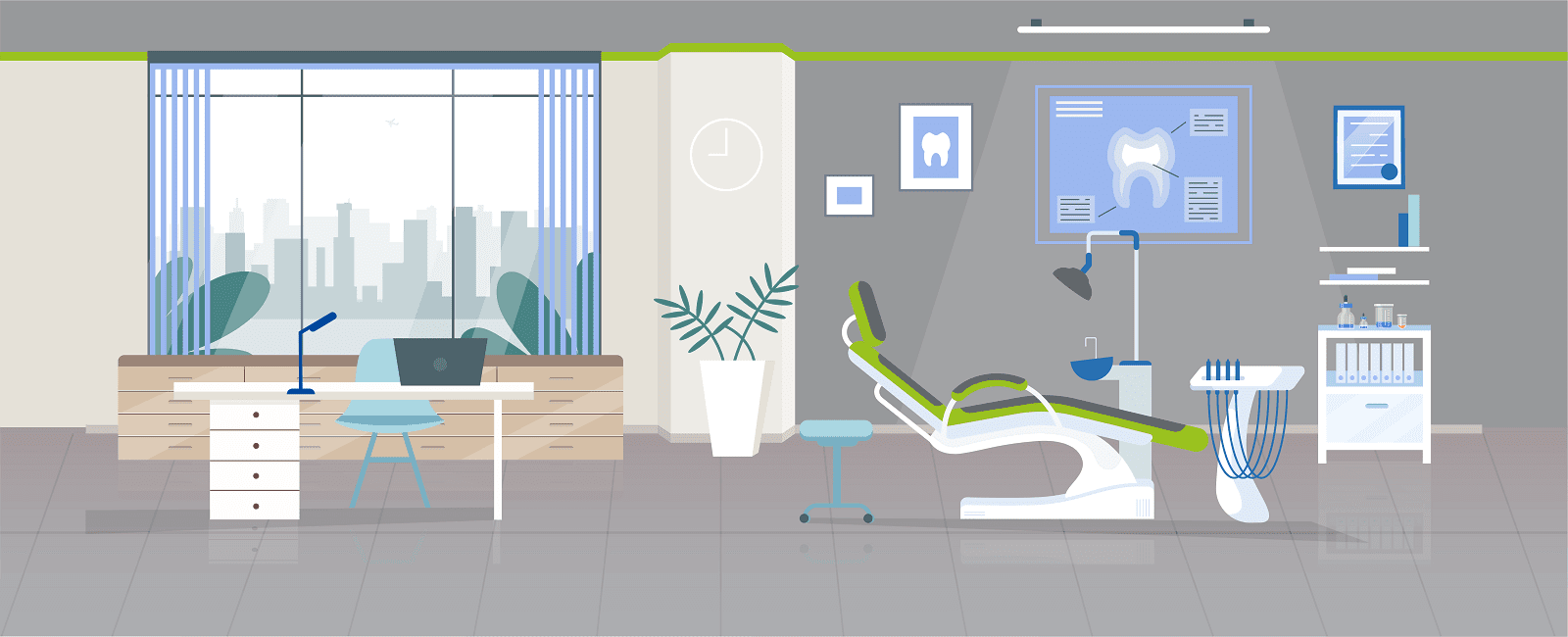 I went to consult to know the cost of braces as there was a free consultation today at sabka dentist! it was quick and a good experience, the doctor listened and answered all my queries well .overall a good experience!

Ashwin Nair
08:31 11 Jan 22
Good advice by the doctor.

Alpa Kansara
11:27 29 Dec 21
Root canal treatments and crown treatment done in vasai west clinic very pain full treatment I'm happy with the service thanks dr.monika and staff also coprative and covid precosion very good thanks sabka dentist

Pramod Verma
09:41 17 Dec 21

Rithik Jain
09:33 17 Dec 21

Rajesh Gupta
10:59 24 Nov 21

Damini Mehta
10:46 22 Nov 21

Chandan Singh
09:40 15 Nov 21
डॉक्टर और अन्य स्टॉफ का रिस्पॉन्स बहुत अच्छा है और ट्रीटमेंट भी संतोषजनक है फीस भी अन्य से कम है सभी कार्य संतोषजनक है धन्यवाद

Ramswaroop Meena
07:54 02 Nov 21
Rates for the required treatment are affordable compared to other dentist

vikrant katkar
08:17 29 Oct 21
Nice Staff and good service

Richard Nadar
07:52 16 Oct 21
Superb and extelane very nice

Ashish Jha
07:12 13 Oct 21
Very caring staff members . Perfect hygiene . Love my experience 😄

Aakanksha Tiwari
07:08 06 Oct 21
Very professional doctor and attentive staff

Surinder Sehmbi
08:45 04 Oct 21

Asjad Husain
06:26 16 Sep 21
Taking COVID19 safety measure by the co.is excellent, also staff is very co -operative to create good atmosphere for the patients.V good im happy with treatment painful treatment done here pls go and check once your teeth

Nidhi Rathoad
16:13 10 Sep 21
It was a nice visit I liked it & dr. Were very polite n they were following proper covid guidelines... It was a nice visit

Amit Rajpurohit
07:06 09 Sep 21
Good service n staaf is good doctors are very good

Verma Kamlesh
09:17 08 Sep 21

Ajay Singh
09:35 03 Sep 21
Sabka dentist vasai(w) nice place , have a good service

Sunil Panchal
10:29 02 Sep 21

moraj sahu
09:50 02 Sep 21
I had my treatment done in sabka dentist vasai west and I really had a great experience my treatment was done by doctor aditya nair

RAJINA HARIDASAN
12:51 28 Aug 21
I am happy with treatment, best clinic

IT WAS QUITE GOOD EXPERIENCE WITH SABKA DENTIST I HAD DONE IMPACTED WISHDOM TOOTH EXTRACTION PAIN WAS VERY LESS DURING THE SURGURY !😀

Alston Dsouza
11:15 25 Aug 21
I had my braces treatment done and they have really friendly staff. Was a pretty good experience overall!

Rosanne Dpenha
11:17 24 Aug 21
Clining is very good experience

Prashant Tharwal
09:38 24 Aug 21

rajendra thakur
16:32 21 Aug 21
Sakba dentist staff and doctors are amazing.... polite, helpful . The premises is hygienic which is necessary specially in this pandemic they are taking a very good care of patients and theirs as well. I am very satisfied with thier service .

Schnel Pereira
14:46 21 Aug 21
Done with braces treatment from Sabka Dentist. The treatment done by An Arthopedic Dr. Aditya Nair. Treatment is very good , monthly followup is done time to time . Appointments are given as per availability. Treatment is completely painless.The staff is very calm and polite. Must try for any dental treatment.

Pradnya Gowari
11:07 16 Aug 21

Akshay Kini
11:15 13 Aug 21
Excellent service thank you

Laxmi Nalage
10:35 12 Aug 21
My braces treatment done in vasai West clinic I am happy with treatment.Amazing experience at Vasai west sabkadentist clinic.Treatment was done quickly with good follow up....keep it upThanks for given me my smile.Thanks .

Vivek Sharma
06:24 12 Aug 21
Nice and clean clinic. Sensitised and well cleaned. Polite and cooperative doctors.

Mohsin Siddique
10:51 11 Aug 21
Visited Here For Tooth Cleaning.....Nice Experience 👍👍

16101048 dhaval
12:33 10 Aug 21
ThanksThe dentist who treated me did her work with compassion satisfaction & confidenceHats off

Gautam Bhattacharya
15:36 09 Aug 21
नमस्कार,सबका डेंटिस्ट वसई वेस्ट में मैंने दांत का सफाई करवाया मेरे दांत बहुत गंदे ओर बेकार दिख रहे थे लेकिन मेने सबका डेंटिस्ट में अपॉइंटमेंट लिया,मेरे दांत बहुत साफ और अच्छे हो गये।।बहुत अच्छा सर्विस है सबका डेंटिस्ट वसई वेस्ट का धन्याबादडॉक्टर चन्दना

nikhil shakya
08:33 09 Aug 21
Very Good service at Vasai west

Kalpesh Rajgor
10:25 07 Aug 21
Root canal and the cleaning ...the process was very nice ....and really cooperative ...as well as the people really understand as well as know the whole process.thank you.

NIKITA FERNANDES
07:56 07 Aug 21

Pradip Ranpise
13:05 06 Aug 21
Very cooperative and helping staff. Prompt service and satisfying. Dental procedures were explained in a very simple and lucid language. Still undergoing treatment.

CHERYL DSOUZA
06:36 06 Aug 21

Manish Sharma
06:33 03 Aug 21
I had dental implant, root canal and tooth extraction treatment in Sabka dentist vasai. Treatments were done very well. Staffs are very helping ,professional and polite always greeting with smile. Doc explains everything step by step (excellent work) 👍. I never had any issue with my tooth later as the treatment was done very well. Clinic is hygienic all covid precaution taken very well. Thank you for your good services. Will highly recommend to visit the clinic.

vanessa sum
06:08 27 Jul 21
Avery good service. They behave e very politely. A good treatment

lucky kids
10:18 26 Jul 21
I'm going with aligner treatment which is very good. My personal opinion on the Dr Chandan her staff is awesome service of their team is great its been two months I'm in treatment. Just like all had many questions about invisible aligned treatment but Dr Chandan is very nice and cooperative she answered my all questions very nicely I have been to many dentist for teeth 🦷 treatment but I never felt so much comfortable personally suggest this dental clinic 👌👍

kelpesh Andrade
12:47 20 Jul 21

ROHIT JAISWAL
06:45 19 Jul 21

Bhavesh Mankar
09:56 15 Jul 21

Unnati Doshi
12:19 10 Jul 21
Good service they provide ,Dr are very good & experience ,they make you to feel like hom

Chandra Bhushan SINGH
08:16 10 Jul 21
SUPER SERVICE AND SMOOTH TREATMENT WITHOUT FEELING PAIN......

TUSHAR PATEL
06:56 10 Jul 21
Treatment is very good. Great service done by Dr Chandan. Staff is very nice and cooperative. Satisfied with their service. 👍👍

francis pd
08:49 09 Jul 21
I am undergoing Invisalign (braces) treatment from here. To get know about invisible braces I had been offered trail set and it turned very comfortable and easy to use. Dr chandana & her staff here is polite and professional towards clients, following covid guidelines and maintaining hygiene.

AISHWARYA PEDNEKAR
06:30 09 Jul 21
Service was good , treatment is smooth.

prashant bari
06:32 08 Jul 21
Experience with the vasai west is best n doctors are very good

anam dawre
10:02 07 Jul 21
I had a good experience with Sabka dentist Vasai West they take care very well.

sonu shashidaran
09:20 07 Jul 21
Best dental service in vasai 😊

Anjali Jaiswal
12:28 01 Jul 21
I am doing my treatment from vasai west branch , I am really happy with the service and special thanks to the entire team. GREAT WORK KEEP IT UP 👍

Pricilla Fernandes
11:15 29 Jun 21
Very late treatment. They dont have dedicated orthodontist on daily basis, so the ortho treatment takes unlimited time, also other treatments depending on orthodontists also lingers.

Hello, I adopted for SD aligners treatment and I am very much happy and satisfied by the result, I can see the results within 4 months of my treatment. The staff is very cooperative and professional and indeed love the service..

Meghali Mallapurkar
11:25 25 Jun 21
Im happy with the treatment . Thanks visit again nice service

Shweta Sawant
10:56 25 Jun 21
I opted for the SD aligner treatment & really appreciate the amazing service provided by the team. There is a regular follow ups & check ups on the ongoing treatment, its been a hastle free experience for me even during the pandemic. I definitely recommend Sabka Dentist especially for invisible aligner treatment.

shruti mendon
10:16 23 Jun 21
They give best service and very kind nd polite by nature . Highly recommended to all.

Mayura Lad
13:46 22 Jun 21
I would like to start with saying, 'Undoubtedly the best dental clinic in Vasai-Virar'. Staff is very co-operative, good management of appointment scheduling also the staff made sure the Covid safety protocols were taken care of.And last but not the least, talking about my fav person in the clinic i.e Dr. Chandana . She makes sure all your concerns and problems are addressed with best possible solution . Such a cordial , sweet , approachable doctor . I am under aligner treatment , and the results are amazing so far. I'm glad and happy to be one of your patients.

ronia kannanaikal
11:20 22 Jun 21
I have done my aligner treatment here and currently on last few sets. I had a little gap between my upper teeth. The result is so great and I just love the way it worked wonders for me. I could see the change in the initial months of treatment itself.The doctors and staffs are really friendly and professional at the same time. I love this place and I definitely recommend Sabka Dentist to all of you out there, especially for invisible aligner treatment. Also, the cost is so affordable like nowhere else and trust me, the quality is not at all compromised!!

Pooja Nair
09:05 22 Jun 21
My cleaning treatment done slightly sensitive my teeth bt I'm happy now

Javerilal Gahlot
17:27 18 Jun 21
My root canal treatment done in last month vasai west clinic very painful treatment im happy thank u visit again

Jivaram Choudhary
17:24 18 Jun 21