Dental Clinic in Vasai West
Address: Hira Niketan building, 1st floor, Office no. – 002 Above wellness forever medical store, Opp. syndicate bank, Ambadi naka, Dindayal Nagar, Vasai West, Navghar-Manikpur, Maharashtra 401202.
Monday – Saturday 11 AM – 8 PM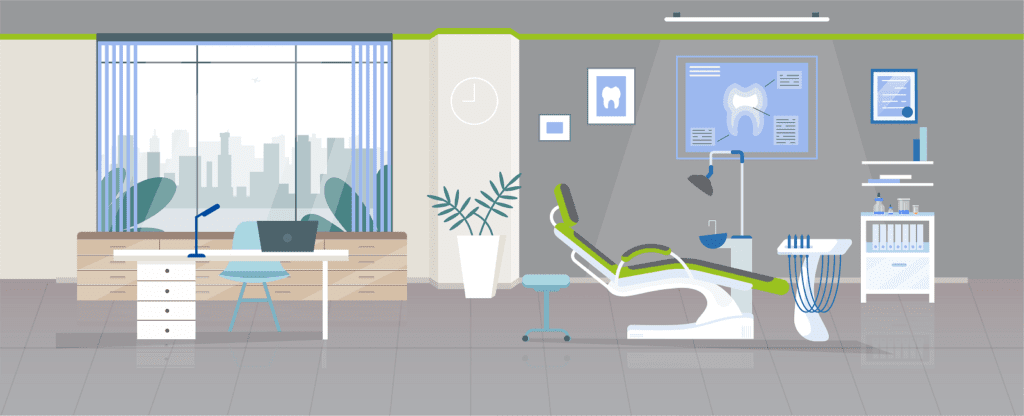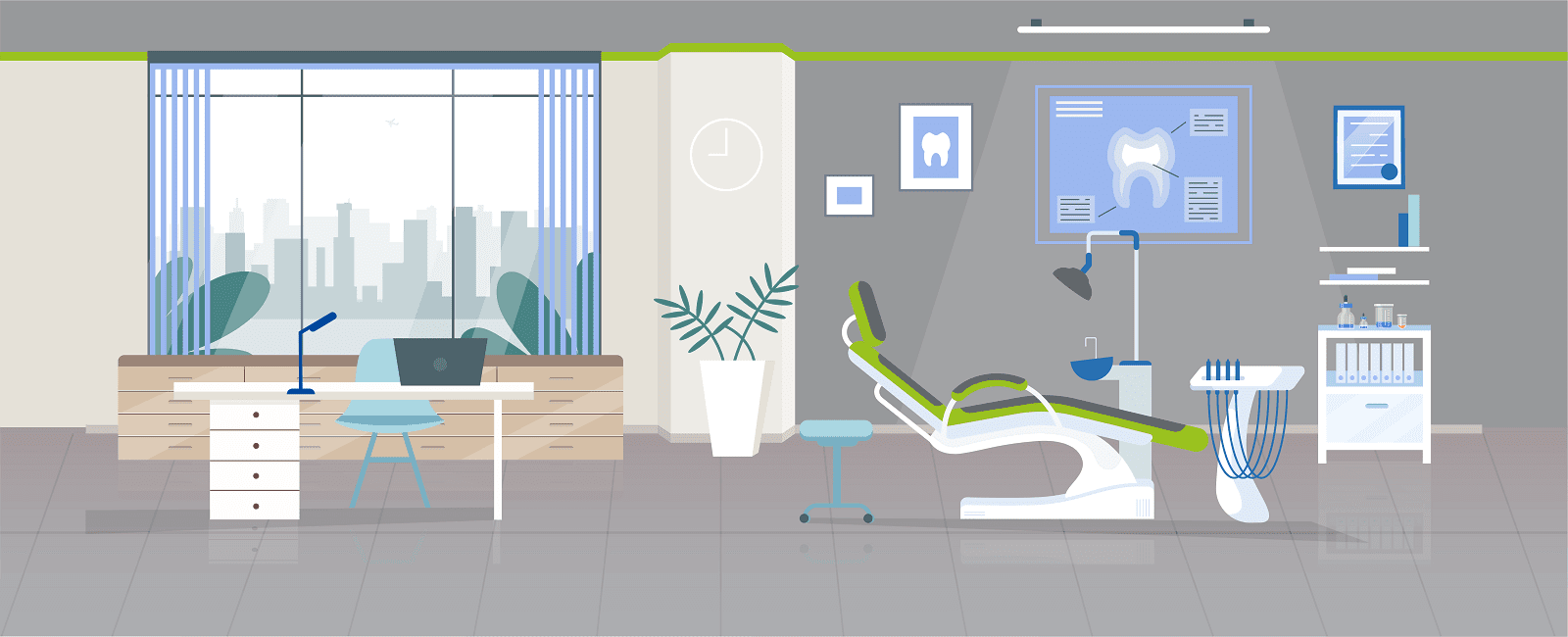 My root canal treatment done and crown also fix I'm happy with the treatment thanks

Ashisha Mhatre
09:50 03 Mar 21
Every thing was done on time. The procedure was done very well.SATISFIED.Would totally recommend a visit.

Prithish Cheruvattath
08:15 03 Mar 21
Thanks Dr chandana I'm happy with the treatment

Ananya Dambre
13:06 02 Mar 21
Thanks u nice good treatment Dr chandana mam

pankaj rathod
11:26 02 Mar 21
Nice and good service thank you

nitin patil
14:56 25 Feb 21

Kailash Chaudhary
06:49 16 Feb 21

Kundan Kumar
07:55 15 Feb 21
Very good service very kind employees specially Dr.Asin....good job thnx

Dorothy Swamy
11:56 11 Feb 21
Excellent dental experience with sabka dentist here, they are really calm and helpful with their patients. Do visit them for any dental care. 👍

Treatment was done properly.Proper consultation was given by the doctors.

Iliyas Amirani
14:06 09 Feb 21
I am going through root canal procedure, had 4sessions with Sabka Dentist till now & both the experiences was good. Everyone is very polite and caring here, I would recommend it to everyone who wants to go for dental check-up.Response from the owner

shrabani gupta
11:40 09 Feb 21
Very frank and affordable

Hashim Qureshi
10:39 08 Feb 21


komal pawar
14:55 06 Feb 21
Good treatment and very comfortable. I am so happy ..

Prema Chandran
09:18 06 Feb 21
Great service along with free dental checkup recommended

Aakash Kantak
12:33 05 Feb 21
Very good and amazing staff and doctor who takes care and gives proper advice of your teeth and oral problem properly , not to forget that its a clean and hygienic dentist .

CAJE10 Fernz
11:52 05 Feb 21
the staff and the doctor made a supposedly painful procedure so much easier on me. the clinic is super clean and hygeinic and they're very thorough with the procedure and the follow ups. would highly recommend.

Devika Nair
08:11 02 Feb 21
THE AMBIENCE OF THE CLINIC IS EXCELLENT INCLUDING THE EQUIPMENTS USED. DOCTORS ARE VERY PATIENT, COURTEOUS AND ANSWER QUERIES APPROPRIATELY AND IN A GENTLE WAY. I WOULD RECOMMEND SABKA DENTIST TO MY KNOWN CONTACTS

Very late treatment. They dont have dedicated orthodontist on daily basis, so the ortho treatment takes unlimited time, also other reatments depending on orthodontists also lingers.


Jennissa Gracias
07:57 18 Jan 21
Been here for a check up.. it's worth it.. very well explained and reasonable.Do visit for a good healthy teeth.

Dr. Attended very politely, give information about treatments very detail, giving time till satisfaction of patient for his/her quires. Get in as per appointment time....no waiting...corona safety norms follows very strictly....happy with service .

Ramkrishna Warade
12:26 16 Jan 21
Good service. Nice dr and staff. I would recommended it to everyone who wants to go for dental check up.

Trusha Chavan
07:25 11 Jan 21
I have multiple dental issues to treat and thus visited "Sabka dentist" at Vasai West. Initially was very hesitant. However after the free examination the doctor explained the total treatment process and cost implications. I found the doctor to be knowledgeable and confident, even though the treatment was extensive and may need super speciality. Moreover the price implications to were discussed transparently. I find their charges 20% lower than other private dentist in Vasai.

Steve Joseph Sequeira
11:01 01 Jan 21
Good Service. Very helpful & Cooperative staff.

Dilip Matal
07:09 26 Dec 20
I had my Root Canal Treatment over Sabka Dentist Vasai (West) by Dr. Mithali. Both Dr. along with her staff are good and polite. Treatment was undergone very smoothly and according to my feasibility.

Abhishek Tripathi
13:49 17 Dec 20
I am going through root canal procedure, have had 2 sessions with Sabka Dentist till now & both the experiences was good. Everyone is very polite and caring here, I would recommend it to everyone who wants to go for dental check-up.

Bharat Iyer
10:42 10 Dec 20

Avinash Sutak
09:46 09 Dec 20
It was very good experince......i was having pain and after sabka dentist treatment..i felt a little relief....it was a amazing experience

My denture treatment are done here I'm happy with the treatment thanks dr mitali and support staff also

Mamta Patil Chaoji
10:46 07 Dec 20
I had Teeth Cleaning done. Service is Good. Precautions taken for Covid-19.

Robert Kannanaikal
08:26 05 Dec 20
Amazing experience at Vasai west sabkadentist clinic. Treatment was done quickly with good follow up....keep it up Vasai west Team

Wilson Fernandes
11:53 03 Dec 20

Rupali Rathod
10:37 02 Dec 20

Bhushan Kasekar
12:14 01 Dec 20
On rod the best treatment during this vivid season precautions were take care of at all expects

Shantilal. Padaya.
08:44 07 Nov 20
The Staff and doctors were very helpful. Special care is taken by staff and doctor following full safety protocol. All necessary precautions taken so that patients can take treatment easily without any worries. Clinic is very clean and it is well sanitised. Especially thanks to front desk staff who takes care of each and every patient while entering clinic. She will sanitize your hands then will check your temperature. Maintaining minimum patients one patient at one time so you can rely on sabka dentist!!!

Best staff, best service in town, love full and supportive staff membersSpecial thanx to Dr mitali, dentist assistant,The very helpful receptionist-Rupali she also guide you with covid protocol, total safe environment.Best root canal serviceWill advice people to take a yearly health service plan. Very affordable with Oral health kit.Thank you for the oral health services.Thank you sabka dentistGreat staff at vasai west branch

aman Shaikh
14:09 29 Oct 20
Dr's and employees are too good and cooperative.

asmita vaidya
07:07 21 Oct 20
Pricing needs to be restructured

Jonathan DSouza
11:40 16 Oct 20
One of the Best Dental Clinic I ever saw with complete Safety precautions even In the Covid pandemic, Service ,staff ,Treatment . Highly recommend!!!👏👏

Prithvi Singh
14:36 13 Oct 20
My experience was great with Sabka Dentist Vasai . Dr.Mitali was very patient with all the questions asked and suggested the treatment plan as per my feasibility.

Akshata Jadhav
07:57 10 Oct 20
I am having braces treatment in this branch. I am happy with the treatment.

Shraddha Takle
10:01 09 Oct 20
Service good thanks im happy with the treatment

Naimulla Mauihar
10:01 09 Oct 20
Service has been good and doctors are polite and qualified. The price is also reasonably good.

Prasad Shetty
12:16 07 Oct 20
Sakba dentist staff and doctors are amazing.... polite, helpful . The premises is hygienic which is necessary specially in this pandemic they are taking a very good care of patients and theirs as well. I am very satisfied with thier service .

Schnel Pereira
10:09 07 Oct 20
Good communicationHealthy environmentDr meetali treats well

Deepak Tiwari
07:17 05 Oct 20
I was scared that I will never be able to fix my tooth.But after consulting Dr Mittali I was so relieved .She told me It will be fixed easily.All my problems were solved.

Dhruv Rajesh
09:33 03 Oct 20
Dr. Mithali was very informative and helpful.The precautions taken by the staff is worth mentioning.

Tony Rodrigues
09:11 02 Oct 20

Prakash Mhatre
12:29 30 Sep 20
It's all time good Sarvise... N good person❤👰❤

Akash Kadam
10:18 30 Sep 20
Friendly and very safe even during this pandemic period. Thank you dr mithali for sorting my dental issue n guiding me for further care.

Abhilash Nair
12:25 26 Sep 20
Excellent service,All necessary precautions are promptly followed to prevent Covid 19.Doctors and staff are quite friendly and co-operative.Got my treatment done swiftly and without hastle.

Sagar Wandrekar
07:57 25 Sep 20

Chandan Singh
09:39 24 Sep 20

birendra kumar
13:29 23 Sep 20
We are satisfied with the services provided by Sabka dentist vasai.

sheeja shivkumar
08:16 23 Sep 20
The doctor is very polite n understanding our need. The staff is also very co-operativeThe clinic is very clean n hygienic. I m happy with their hospitality.

Akansh Nair
16:00 22 Sep 20
Good Atmosphere, clean surrounding, hygiene as per the situation. Doctors are good, polite softly spoken, Everything excellent place for treatment.

Smitha Nair
12:57 22 Sep 20
I visited the clinic today at Vasai branch, felt very safe.The doctors were so polite, it was an amazing experienceThank you 😊

sahana Khan
13:09 21 Sep 20
I have started treatment with Doctor Mitali....She is doing it very well and in painless manner along with all the covid safety measures are being taken care of..also she is very friendly to talk and explain all the precautions very properly...liking d treatment...thanx😊😊

ankita shah
12:42 21 Sep 20

Ajit gupta
10:02 21 Sep 20
Sabka dentist staff is very polite... And speak with me very nicely... Reminding me my appointment on regular basis.. follow up is good. I like that so much.. I have braces treatment with sabka dentist... And every month I have to go to clinic.. for maintenance.. but sabka staff is very good in follow up.. doctors have also speak nicely and doy braces treatment very good. thank you

rasika satghare
09:57 21 Sep 20
Today I have visited Santa Dentist vasai west nice experience .All safety precautions taken while treating .Doctor and staff are good and cooperative. Overall good experience.

Jaya Pednekar
07:26 18 Aug 20
Dental treatment provided is the best and the doctor are very friendly ☺️

Mugdha Khanolkar
14:32 10 Aug 20
Excellent service good staff visit for best

Good Service And Procedure carried out during the Pandemic 👍

Baptist Fernandes
11:48 28 Jul 20
Nice and good service thanks

Sahabuddin Barbhuiya
07:25 11 Mar 20

Deepshikha Kanojia
13:50 04 Mar 20
I recently got my root canal done here. Surely one of the best dentists in Vasai. The dentist's here are very professional, I'm very happy with my treatment.

JAGDISH PUJARI
07:29 27 Feb 20
The staff and Dr Mithali have been really good during my treatment. They explain the procedure in detail and treatment given is good. Even the appointments are booked as per your convenience.Very Satisfied with the overall treatment.

selwin dsouza
09:24 22 Feb 20
I am very happy with my treatment in sabka dentist..staffs are very friendly here and this place is very clean. Thank you sabka dentist :D

Mayuri Nemishte
09:24 19 Feb 20

Ganesh Bhosle
14:13 18 Feb 20

Mahesh Bhatt
16:46 12 Feb 20

Prashant Patil
12:37 12 Feb 20
Nice cleaning done thanku

Aman Salmani
11:46 12 Feb 20
Had appointment with Dr . Mithali...She is very kind and treatment was superb.Totally worth it..👍

vishal limbani
14:44 01 Feb 20

pritam bamane
11:17 01 Feb 20
Very friendly and nice service

Vishal Gupta
11:17 01 Feb 20
Very nice good service no delay very hygienic place good doctors good work done.... very impressed good rates best value.

Raphael Amaral
15:30 22 Jan 20
I had a very great experience at sabka dentistTreatment. The treatment procedures were explained to me and the treatment was done right. very happy with the treatment very clean and hygienic place. the staff is professional and respectful. And it's budget friendly.

Jerold Carvalho
11:28 10 Jan 20
Lovely and smiling staff. Good communication and attending the patients with patience... Healthy atmosphere.. Well done

Sunita Pereira
17:12 09 Jan 20
Good services along with required follow-ups. Definitely recommended for smile designing. Doctor does really good job. 👍

madhuri mewada
13:38 03 Jan 20
At vasai west branch i got my dental treatment. Doctor and other staff are co operative . They explained well about treatment procedure and respective expenses before giving the treatment.on call only I booked my appointment for check up and treatment.

Ravi Ranjan ranjan
11:28 30 Dec 19


swapnil patil
10:24 26 Dec 19

Pratik Sajan
10:24 24 Dec 19
Good working atmosphere, superb staff and dentist

ASEEM AGRAWAL
09:48 18 Dec 19
Well clean. Good service.

Ankit Daware
07:17 18 Dec 19
Hello ! It was quite astonishing to witness free check up n Xray on 1st Visit. I think their mission n vision of transparency would lead them to Success. All the Best "Team Sabka Dentist".

Aliasgar Golwala
14:43 14 Dec 19
Very polite professional doctors and staff services is very good as per service i refer my friend and relatives to visit the branch

m samir shaikh
09:59 13 Dec 19

Akshay Chauhan
09:42 13 Dec 19
Easy to approach with good facility.Very less waiting time.Calls u to advice appointment time in advance.

Samir Shaikh
13:44 09 Dec 19
The service was goodThey even have me recommendations for my teethOver all experience was good

SOFTWARE TECH
12:42 07 Dec 19
My all treatment done at sabka dentist vasai west. Dr. Mitali is very good and staff also co oprative.

Sadhana Nanavare
10:51 06 Dec 19
Thank u dr Mitali I'm happy with the cleaning treatment

Jesaram Purohit
07:20 06 Dec 19
Nice treatment and very cooperative staffs...!!

ALOK RANJAN
07:36 03 Dec 19
my Braces Treatment is going on here. The doctors are very concerned about their patients. Excellent and Awesome Treatment done over here. Dr. Aditya and Dr. Mitali were Excellent in knowledge and treatment. Would recommend everyone to get their Dental Treatment from here. Awesome Experience

Rohan Saini
10:58 27 Nov 19

Bhagwat Patil
13:06 15 Nov 19
Nice good treatment thank you doctor mitali

Sarika Gupta
10:06 14 Nov 19
Cleaning done thanks Dr. Mitali

Kiran Kanojia
13:20 13 Nov 19
Friendly staff. Great atmosphere!

Poonam Doshi
13:01 13 Nov 19
Very supportive staff and done the cleaning of the tooth well

Thomas Fernandes
04:14 07 Nov 19
I got my braces treatment done here good result I'm happy with the treatment thanku

Rakesh PanchnorIya
10:58 06 Nov 19
Nice cleaning done dr mitali thanku

vikash singh
10:59 05 Nov 19
Thank u dr mitali good service im happy

Prince Choudhary
10:34 05 Nov 19
Polite staff and good service

Avinash Sreedharan
08:07 02 Nov 19
I had a great experienceThe dentist are kind and nice and the staff is really helpful and kindMy experience was nice over here

MRUDUL MADDY
09:25 01 Nov 19
Very good staff and dr. Mitali thankyou

Sonali Tambe
08:24 26 Oct 19

Sufiyan Khan
13:07 22 Oct 19
Good treatment , very co operative and friendly...thnx to Dr.Mitali ,Dr.Joylin and also the receptionist Rupali....

dorothy swamy
07:58 22 Oct 19
Dr.mitali n all the staff r very cooperative n polite n do their work sincerely.

Mangla Anchan
07:09 22 Oct 19
I did my regular dental cleaning and it was smoothly done with Dr. Mitali and staff, so sweetly Dr. Mitali treat us. Thank you.😊

Chandrahas Nijai
16:37 19 Oct 19
Good service special dentist appointed suggest very accurate and give treatment thanks sabka dentist for hiring such nice and talented dentist miss mitali

Milind Shirsath
10:49 17 Oct 19
Nice cleaning and good service thanku

mithilesh dwivedi
10:38 16 Oct 19

technical khan
07:42 10 Oct 19
Best dentist service without time wast.

Satish L Thakur
03:25 09 Oct 19

Pushpa Kanojia
08:36 06 Oct 19

Anjali Gupta
11:06 05 Oct 19
Dr Mital thanx for cleaning my teeth which i was not able clean from so many years. So thanx Dr and your staff.For giving us opportunity to clean it in such cheap price.

Rohit Gupta
08:03 05 Oct 19

rajendra thakur
04:22 05 Oct 19
The experience was good.Dr. Mitali was supportive.

Rupali Kapadia
13:59 04 Oct 19
Dr mithali is cooperative... Explained everything in detail... Staff is helpful and coordinative...

THE INVISIBLE GURU
15:12 03 Oct 19
Good service.The Doctor explained the process very well and suggested what needs to be done ahead.


Adarsh Toraskar
07:54 27 Sep 19
"They give best service n very kind and polite staff

Sanjay Gautam
08:19 21 Sep 19

Sunny Manohar
11:15 18 Sep 19
The Doctors and Staff are very kind and helpful

Pamela Dsouza
15:42 17 Sep 19

We are on the way Auto mobile service
12:55 16 Sep 19

dashu Bhoir
11:56 16 Sep 19

Roshan Koli
07:58 14 Sep 19

Ajay Kumar
09:21 13 Sep 19
I had a deep cavity in my tooth and due to that it was necessary to perform a root canal. The treatment was done really gently and I was quite comfortable during the treatment. Now my treatment is completed and I could eat properly now and without any pain. Thanks to Sabka Dentist 👍👍

In time appointment , fast treatment and maintains relationship over the year just like any family doctor

Aniket Abhyankar
14:56 11 Sep 19
First visit and i was afraid how are they gonna check are they gonna be very harsh on my tooth... But Dr Mitali made it very smooth and easy... I can feel change in my teeth... Thank you... I would recommend them to every little teeny meeny to come visit here atleast once... and you won't regret it and won't miss that pretty smile of yours any more.... Shoutout to #sabkadentist.. 😍🙌

Nikita Thakur
15:17 06 Sep 19
They give best service n very kind and polite by nature. Highly recommended to all 👍

renu sharma
13:55 05 Sep 19
Dentists were really good at their work. Faculty is cooperating. Sabka dentist is really a good chain for dental care. Do visit.

adil tarya
10:41 31 Aug 19

Doctors and Staff are very friendly & professional. Listened to my problem, comforted and guided me nicely. Teeth cleaning was done at a economical rate!

Karnesh Bandre
10:47 24 Aug 19

Ruchika Pawar
07:44 24 Aug 19

Dilip Jain
16:39 23 Aug 19
I was been treated by Dr.Mitali, she is a very good doctor friendly, explains very nicely. Really loved it.😍😘

Sonali Walinjkar
15:42 21 Aug 19
Visited the clinic for cleaning of teeth. Treatment was good. Doctors are polite, explains things properly.

joyson almeida
13:56 20 Aug 19
Good treatment thanks sabka dentist vasai west.

Ashwini Maheshwar
13:18 17 Aug 19
Thankyou dr.Joyline nice and good service

Sherly Menachery
12:54 17 Aug 19
It is my first visit...the doctor who attended me .. Dr Mitali....she made me comfortable ...made me understanding tooth situation very patiently and in detail.... she handled me very nicely and I m really very happy that I came here..The staff is very good and soft spoken but professional...

Priyanka Dubey
08:26 17 Aug 19

Minu Patil
14:29 10 Aug 19
Friendly staff and always ready to help and so caring.... Always it's the good experience..

jayendra vaity
11:48 10 Aug 19
Very professional attitude of the staff and doctors. Good and update equipments.

Prasad Patil
11:05 10 Aug 19
It was a very comfortable and wonderful experience. The doctors and the staff are extremely helpful and friendly. Over all would suggest this to everyone for your dental care.

pranali kanade
09:13 10 Aug 19
Nice good service I'm happy with the treatment

Sandhya Ghorai
11:36 09 Aug 19
Nice treatment and good results thank u so much Sabka dentist Vasai west

Harshada Nagvekar
12:27 08 Aug 19
They're really professional and explain everything really well before proceeding. Dr mitali was also extremely polite and kind. Definitely would recommend this place for future dental treatment.

Very happy wich the services .nice treatment.

Vaidehi Balgude
12:17 30 Jul 19
I have been doing my braces treatment from here. Have no complaints. Friendly staff and always ready to help and so caring.... Always it's the best experience..

Jacintha Vaz
17:45 24 Jul 19
It was a very good experience was taken care very nicely n all doctors n helpers are very friendly n sweet n take proper care of ur treatment will always choose this first for any dental treatment

Allwyn Pereira
12:47 24 Jul 19
Nice treatment good service thank you

Jigar Panchal
17:24 21 Jul 19
Had my wisdom tooth extraction done here few years back and recently got root canal and dental bridge done. Doctors are really good here and the experience was good. Highly Recommend.

Vishwarup Shee
16:49 20 Jul 19
The doctors are quite good and the staff is very friendly. Have a rigorous follow up process in place, which is quite different compared to others. Would definitely recommend it to others.


Sandeep Raj
06:36 20 Jul 19
i had came with my mom for my braces treatment it was awesum Dr Mitali & there was very supportive staff n happy for their grateful support

sneha khadaye
05:33 20 Jul 19
I had a very great experience at sabka dentistTreatment done right very happy with the treatment🙂 very clean and friendly environment

Vedanta Damle
14:46 19 Jul 19
Good service.Braces treatment is going and nice treatment. Thankyou.

Ishrat Ansari
13:15 19 Jul 19
Very good and friendly staff and doctors

aditya nair
12:32 19 Jul 19
Done braces treatment here. Doctors are here corporative too much. Location is good ..

parshwa shah
12:13 19 Jul 19
Very cooperative and helpful ❣️

Simran Agnihotri
11:58 19 Jul 19
It's A good clinic in affordable price .

Prabhat pandey
11:43 19 Jul 19
Nice cleaning done here thank u sabka dentist

Rajesh Kanaujiya
06:55 19 Jul 19
My rootcanal tritment was Very nice

Pritam Vishwakarma
08:04 18 Jul 19
Got my Braces Treatment done over here. The doctors are very concerned about their patients. Excellent and Awesome Treatment done over here. Dr. Aseem and Dr. Mitali were Excellent in knowledge and treatment. Would recommend everyone to get their Dental Treatment from here. Awesome Experience.

Gaurav Jha
14:34 13 Jul 19

Hetal Parmar
11:40 12 Jul 19
Best service ever experience..Homely atmosphere..Dr..r very experienced...n gives a good treatment..wud recommend all to visit sabka Dentist for ur dental problem..Thnx Dr Mitali n d whole staff .

Sakina Ratlamwala
10:29 12 Jul 19
My braces treatment done from Sabka dentist vasai west nice and good result.and the support staff for excellent service and support.

Shreyas Lad
13:15 11 Jul 19
"Excellent service and very good staff."

Did my braces treatment from here. Have no complaints. Friendly staff and always ready to help

Vanisht iyer
12:06 08 Jul 19
Teeth cleaning and cavity filing done by Dr. Mitali. Satisfiedappy with the treatment.

Keith Machado
07:26 06 Jul 19
I went to their clinic for braces treatment and i had great experience with whole team.also it is Cost effective

Fashion Potion by Ankita
07:14 06 Jul 19
My braces treatment done from Sabka dentist vasai west nice and good result thanks Sabka dentist I'm happy with my treatment

nehal shende
07:03 06 Jul 19
Excellent service and very good staff.

vikas upadhyay
11:25 05 Jul 19
Experience was pleasant. Dr Mitali Chaniary, She explained each step of the procedure. Will recommend to my friends and relatives.

Lordson Gonsalves
04:14 05 Jul 19
I took my Mom here for her tooth cleaning and fillings. Thanks to Dr. Mitali and the support staff for excellent service and support. I would definitely recommend this place if it's your first time to a dentist. Guys, keep up the great work. 👌👍

Nitesh Parmar
18:48 21 Jun 19
Very nice it's quiet good than any other dentist

It's nice to treat our teeth here really good service and helpful staff

Ritesh Patel
18:25 21 Jun 19
My rotcanal treatment is done here it's very painless treatment good thanks sabka dentist im happy with ur treatment and good doctors

Akina Mishra
17:54 21 Jun 19
Thank you sabka dentist nice treatment for don here.

Mehul patel
12:19 21 Jun 19
Doctor were very advisable & polite deleted the professional staff also very friendly thanku so much sabka dentist

Anju Patil
12:04 21 Jun 19
Good people, good treatment, good equipments

Joby Scaria
06:53 04 Apr 19
The staff is very professional and courteus they explains everything regarding the treatment plus they have Bajaj emi option which people can opt for.i underwent a root canal and didn't experience any issue during the treatment phase.i would recommend people to visit this place.

pankaj kumar
18:08 03 Mar 19
My braces treatment continue good result thank you

nikita chaudhari
12:58 27 Feb 19
My root canal treatment is continue in sabka dentist Vasai West am happy with my treatment 😍😍

Very nice experience. Perfect treatment done by Dr Mitali. Staff is very friendly and co-operative.

rubecca rodrigues
16:40 05 Feb 19
My rootcanel treatment and brieg treatment done Vasai west clinic I'm happy with my treatment and good experience here thank u

Vimal Birwadkar
09:50 05 Feb 19
Good staff & good treatment done for dr mitali

Shabnam Birwadkar
09:47 05 Feb 19
Braces treatment and rct treatment done.i am happy with my treatment. Staff was very careful. Thanks sabka dentist Vasai West.

Sheetal Ingole
13:22 31 Jan 19
Had the best treatment for my teeth. The doctors and the staff are very friendly. Would recommend SabkaDentist to everyone!

Shardul Daredia
13:01 07 Dec 18

Alex Nadar
08:48 25 Sep 18
Its was awesome experience for me. The doctors & nurses were of helping nature & treated me very nicely and also I will recommend many of my Friend's & Family members

Vaidik Raverkar
14:50 17 Aug 18
Dr.Mitali did my cleaning thankyou .I recommend Sabka Dentist to everyone .

suzean khan
10:07 17 Aug 18
my cleaning done Treatment was done well.my tooth shines well.thanks dr mitali.

Khadak Pun Magar
09:40 14 Aug 18
Best Treatment at Vasai west. Friendly people and atmosphere. Treatments are completed on time.Calls one week ago for appointments and the day before for reminders. They message is about the scheduled appointments for treatment.

Seby Paulose
14:32 25 Jul 18
Nice treatment and low budget.

Sushil Shivalkar
12:21 17 Jul 18
Nice treatment & good staff & such a good helpful a receptionist"

aman danane
07:09 23 May 18
"Nice treatment & good staff & such a good helpful a receptionist"

Kavita Rawal
07:02 23 May 18

ketan satope
18:21 22 May 18
Good one .......feel better and relief 1

Shivani Mishra
16:44 04 May 18
Good staff & good treatment

Mamta Chodhary
16:42 04 May 18
Nice Dr and good treatments done

Sangita Bhandare
16:40 04 May 18
Excellent treatment, patient gets the complete information after initial check up and x-ray as what treatment required and the duration of treatment also the complete cost of the treatment, I was treated by Doctor Mitali who is a very professional and treat patient in a very friendly way all staff are very polite and as far as appointment are concerned they always give your choice of time

Mohamed Salim Memon
14:55 22 Mar 18
Good staff & good treatment done for dr mitali

Chhagan Choudhary
17:21 16 Mar 18

Yashwant Rathod
17:09 15 Mar 18

Allvia Ferreira
10:42 24 Feb 18
Braces treatment done. Satisfied with the treatment.friendly staff!

Gayatri Damare
09:27 21 Feb 18
My ortho treatment is done sabka dentist vasai west nice & good staff & dr mitali

Shubham Damare
09:22 21 Feb 18

Teju Patil
08:02 19 Feb 18
Braces treatment done really well.

Hrushikesh Gharat
08:07 10 Feb 18
I got my all treatment done from Dr.Mitali...my severe tooth pain was treated painless and with no difficulty that made me purposely put this comment.

vishakha dalvi
17:48 21 Oct 17
Nice treatment & good staff & such a good helpful a receptionist

Surekha Avghade
17:20 17 Oct 17
Great place. Very helpful. Good staff

Sumet Bagwe
14:46 17 Oct 17
Ideally located good service , Very good team of doctors and excellent support staff , My personal experience in Clinic was very good , I highly recommend Sabka Dentist Vasai Branch.

Murli Shukla
11:24 17 Oct 17
The place is well managed, the Doctors know their job! No complaints from the treatment! Five stars for the experience!

Gaurav Nainani
11:08 17 Oct 17
Good treatment helpfull staff

sakshi more
10:37 17 Oct 17