Dental Clinic in Vasai West
Address: Hira Niketan building, 1st floor, Office no. – 002 Above wellness forever medical store, Opp. syndicate bank, Ambadi naka, Dindayal Nagar, Vasai West, Navghar-Manikpur, Maharashtra 401202.
Monday – Saturday 10 AM – 7 PM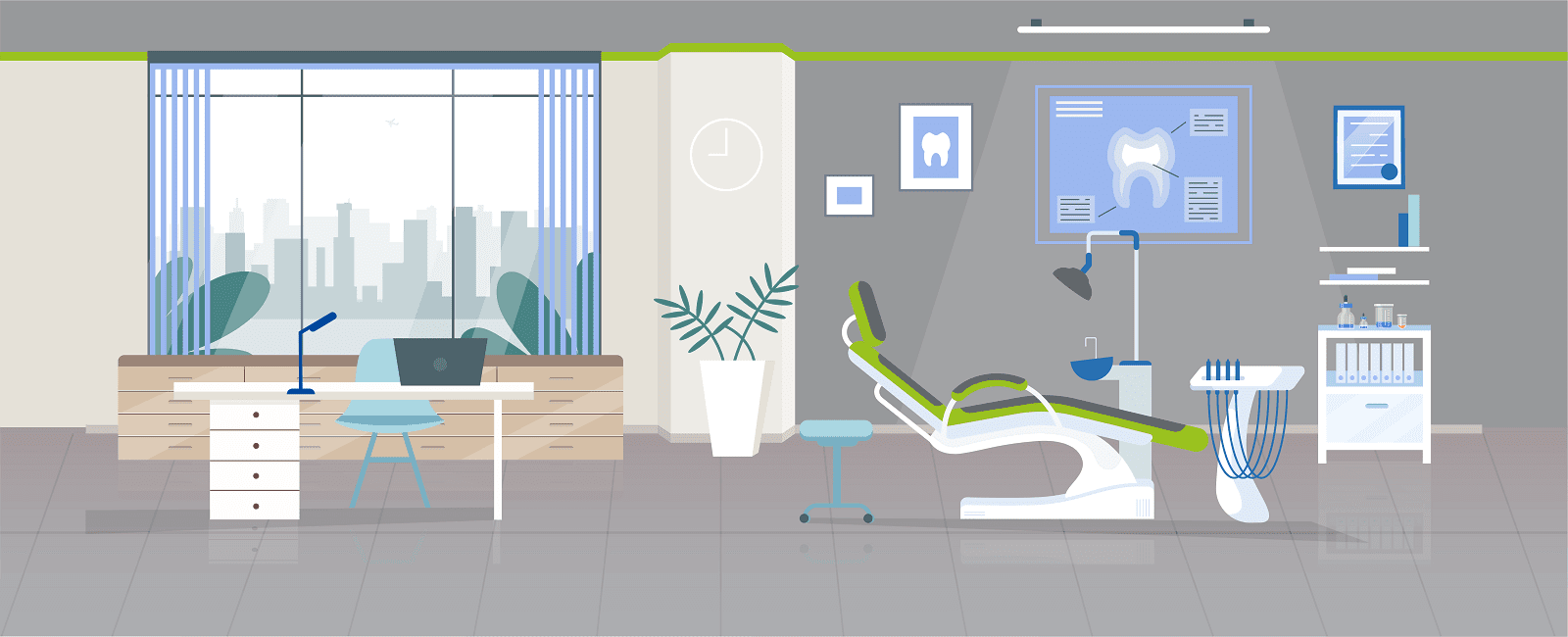 I had dental implant, root canal and tooth extraction treatment in Sabka dentist vasai. Treatments were done very well. Staffs are very helping ,professional and polite always greeting with smile. Doc explains everything step by step (excellent work) 👍. I never had any issue with my tooth later as the treatment was done very well. Clinic is hygienic all covid precaution taken very well. Thank you for your good services. Will highly recommend to visit the clinic.

vanessa sum
06:08 27 Jul 21
Avery good service. They behave e very politely. A good treatment

lucky kids
10:18 26 Jul 21
I'm going with aligner treatment which is very good. My personal opinion on the Dr Chandan her staff is awesome service of their team is great its been two months I'm in treatment. Just like all had many questions about invisible aligned treatment but Dr Chandan is very nice and cooperative she answered my all questions very nicely I have been to many dentist for teeth 🦷 treatment but I never felt so much comfortable personally suggest this dental clinic 👌👍

kelpesh Andrade
12:47 20 Jul 21

ROHIT JAISWAL
06:45 19 Jul 21

Bhavesh Mankar
09:56 15 Jul 21

Unnati Doshi
12:19 10 Jul 21
Good service they provide ,Dr are very good & experience ,they make you to feel like hom

Chandra Bhushan SINGH
08:16 10 Jul 21
SUPER SERVICE AND SMOOTH TREATMENT WITHOUT FEELING PAIN......

TUSHAR PATEL
06:56 10 Jul 21
Treatment is very good. Great service done by Dr Chandan. Staff is very nice and cooperative. Satisfied with their service. 👍👍

francis pd
08:49 09 Jul 21
I am undergoing Invisalign (braces) treatment from here. To get know about invisible braces I had been offered trail set and it turned very comfortable and easy to use. Dr chandana & her staff here is polite and professional towards clients, following covid guidelines and maintaining hygiene.

AISHWARYA PEDNEKAR
06:30 09 Jul 21
Service was good , treatment is smooth.

prashant bari
06:32 08 Jul 21
Experience with the vasai west is best n doctors are very good

anam dawre
10:02 07 Jul 21
I had a good experience with Sabka dentist Vasai West they take care very well.

sonu shashidaran
09:20 07 Jul 21
Best dental service in vasai 😊

Anjali Jaiswal
12:28 01 Jul 21
I am doing my treatment from vasai west branch , I am really happy with the service and special thanks to the entire team. GREAT WORK KEEP IT UP 👍

Pricilla Fernandes
11:15 29 Jun 21
Very late treatment. They dont have dedicated orthodontist on daily basis, so the ortho treatment takes unlimited time, also other treatments depending on orthodontists also lingers.

Im happy with the treatment . Thanks visit again nice service

Shweta Sawant
10:56 25 Jun 21
I opted for the SD aligner treatment & really appreciate the amazing service provided by the team. There is a regular follow ups & check ups on the ongoing treatment, its been a hastle free experience for me even during the pandemic. I definitely recommend Sabka Dentist especially for invisible aligner treatment.

shruti mendon
10:16 23 Jun 21
They give best service and very kind nd polite by nature . Highly recommended to all.

Mayura Lad
13:46 22 Jun 21
I would like to start with saying, 'Undoubtedly the best dental clinic in Vasai-Virar'. Staff is very co-operative, good management of appointment scheduling also the staff made sure the Covid safety protocols were taken care of.And last but not the least, talking about my fav person in the clinic i.e Dr. Chandana . She makes sure all your concerns and problems are addressed with best possible solution . Such a cordial , sweet , approachable doctor . I am under aligner treatment , and the results are amazing so far. I'm glad and happy to be one of your patients.

ronia kannanaikal
11:20 22 Jun 21
I have done my aligner treatment here and currently on last few sets. I had a little gap between my upper teeth. The result is so great and I just love the way it worked wonders for me. I could see the change in the initial months of treatment itself.The doctors and staffs are really friendly and professional at the same time. I love this place and I definitely recommend Sabka Dentist to all of you out there, especially for invisible aligner treatment. Also, the cost is so affordable like nowhere else and trust me, the quality is not at all compromised!!

Melodic Mist
09:05 22 Jun 21
My cleaning treatment done slightly sensitive my teeth bt I'm happy now

Javerilal Gahlot
17:27 18 Jun 21
My root canal treatment done in last month vasai west clinic very painful treatment im happy thank u visit again

Jivaram Choudhary
17:24 18 Jun 21
Great service done by Dr Chandan...very polite and kind

Navroz Isani
08:35 18 Jun 21
मी दातांची तौतमेनट केली आणी खुप खुश आहे.. मी तुमचे अभिनंदन करत आहेत..धन्यवाद

Madhukar Bhoir
08:22 18 Jun 21

abhishek tiwari
06:12 17 Jun 21
Very much polite and good precautions against this pandemic situation

Kamal Agarwal
03:05 08 Jun 21
The clinic tool every single precaution with regards to covid.. staff was very helpfull with regards to the appointments and management.. Dr. Chandana was very kind with me she beautifully explained the problem and come up with all the solutions possible.. probably the best clinic I have visited in vasai-virar

Nikhil Chavan
08:20 07 Jun 21
I am taking invisible aligner treatment from SD vasai west. It is really nice to have such cooperative doctor and staff at SD vasai west. Everything is going well due to proper follow up by SD team. Doctor and staff are really nice and helping me for any query or concern I ask. Good work Team SD vasai west, Keep it up.

Vilas Patel
09:50 05 Jun 21
Best service ever..post service as well

bhagat tejal
11:23 31 May 21
Taking COVID19 safety measure by the co.is excellent, also staff is very co -operative to create good atmosphere for the patients.V good im happy with treatment

Piyal Kanojia
12:07 13 May 21
Taking COVID19 safety measure by the co.is excellent, also staff is very co -operative to create good atmosphere for the patients.

Vijay Patwa
13:56 06 May 21
Great experience!Dr.Chandana including her staff were helpful and co-operativeSafety and hygiene standards are followed properly at the clinicHappy with the service being providedWould surely recommend a visit

Aditi Dube
10:50 05 May 21

Vishal Mahadik
06:13 03 May 21
Very frank and affordable

Hashim Qureshi
12:13 29 Apr 21
Smooth Experience and they are amazing at what they do

Lionel Dsouza
11:46 23 Apr 21
Thae treatment is very good.l

Shailesh Rathod
09:40 21 Apr 21
The tretment is very goodDocter & Staff is very nice and Cooperative such kind of pendamic they use all kind of precautions.......

Kiran Rathod
09:35 21 Apr 21
The treatment is very good.Doctor & Staff is very nice and cooperative such kind of pendamic they use all kind of precautions.......

Priti Ojha
09:36 19 Apr 21
Thank you for high standards service you providing during pandamic. Miss Rupali , miss Trusha, Dr. Chandana was so attentive . And doc explain very helpful and kind. Thank you so much for your service.

Sandeep Gaikwad
07:11 16 Apr 21
The Dr.s and the nurse are very kind ,polity, helping personality .The treatment I have gone through is proper done with less pain. I'm happy to come in sabka dentist .

harshavadana shende
07:40 15 Apr 21
All necessary precautions are promptly followed to prevent Covid 19.Doctors and staff are quite friendly and co-operative.

Yashwant Rathod
17:14 14 Apr 21
Doctor and staff very friendly.

s k wankhade
08:53 12 Apr 21

Chandan Singh
08:04 02 Apr 21
Really good service with very safety measuresIts best for every treatment like weather its braces or cleaning treatments .totally trusted

Rukaiya Manihar
10:52 19 Mar 21
Thanks dentist team ...good experience

Aniket Gowari
09:27 17 Mar 21
Friendly staff and nice services. Safety measures were properly carried out due to COVID-19. Would definitely recommend to a friend or a family member. A great experience.

Khushi Jaiswal
10:02 16 Mar 21
I had done 1st session of root canal dr attended very politely they give information in details nd I'm happy with service excellent service with good staff

Nandini Pilankar
09:24 15 Mar 21

Rahul Mahadik
07:33 13 Mar 21
Very well dentist treatment... Amazing people n very kind! ☺

Nicole Mendonsa (nicki)
12:28 12 Mar 21
Doctor was too polite, and staff very helpful.

sherbano shaikh
12:13 12 Mar 21
I am happy wit my treatmentMy teeths were not aline but after my Brazil's treatment, now my teeths are in good condition and Aline

Hussain Dhorajiwala
10:28 12 Mar 21
Dr. Attended very politely, give information about treatments very detail, giving time till satisfaction of patient for his/her quires. Get in as per appointment time....no waiting...corona safety norms follows very strictly....happy with service .

prashansha rathod
08:27 08 Mar 21
My root canal treatment done and crown also fix I'm happy with the treatment thanks

Ashisha Mhatre
09:50 03 Mar 21
Every thing was done on time. The procedure was done very well.SATISFIED.Would totally recommend a visit.

Prithish Cheruvattath
08:15 03 Mar 21
Thanks Dr chandana I'm happy with the treatment

Ananya Dambre
13:06 02 Mar 21
Thanks u nice good treatment Dr chandana mam

Pankaj Rathod
11:26 02 Mar 21
Nice and good service thank you

nitin patil
14:56 25 Feb 21

Kailash Chaudhary
06:49 16 Feb 21

Kundan Kumar
07:55 15 Feb 21
Very good service very kind employees specially Dr.Asin....good job thnx

Dorothy Swamy
11:56 11 Feb 21
Excellent dental experience with sabka dentist here, they are really calm and helpful with their patients. Do visit them for any dental care. 👍

Treatment was done properly.Proper consultation was given by the doctors.

Iliyas Amirani
14:06 09 Feb 21
I am going through root canal procedure, had 4sessions with Sabka Dentist till now & both the experiences was good. Everyone is very polite and caring here, I would recommend it to everyone who wants to go for dental check-up.Response from the owner

shrabani gupta
11:40 09 Feb 21


komal pawar
14:55 06 Feb 21
Good treatment and very comfortable. I am so happy ..

Prema Chandran
09:18 06 Feb 21
Great service along with free dental checkup recommended

Aakash Kantak
12:33 05 Feb 21
Very good and amazing staff and doctor who takes care and gives proper advice of your teeth and oral problem properly , not to forget that its a clean and hygienic dentist .

CAJE10 Fernz
11:52 05 Feb 21