Dental Clinic in Naranpura Ahmedabad
Address: Ground floor.10, Ratna High Street, Near Osim Hyper Market near Vishwesh Tower, Naranpura, Char Rasta, Gujarat 380013.
Monday – Saturday 11 AM – 8 PM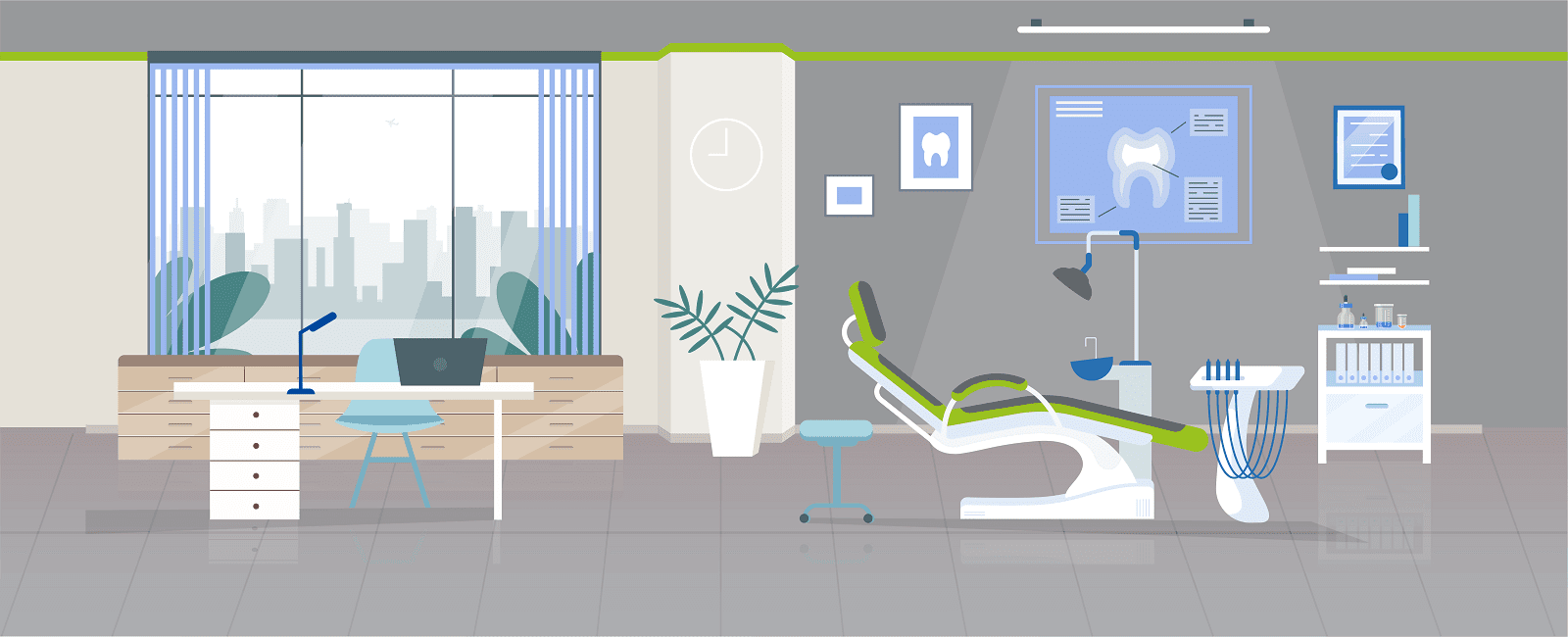 Niraj Rajgor
06:43 21 Sep 21
I have good experience....theeth checkup..also good..... suggest for theeth treatment..Dr.shweta jayswal

Savan Pandya
14:39 20 Sep 21
Visited for cleaning and to consult for cavities. Had a nice experience and was treated well.Dr. Shweta gave good good advice and treatment was nice too.

Ayush Upadhyay
15:17 18 Sep 21
All check ups done very professionally by dr shweta also all staff keeping awarness of covid as well as hygeine.

Reena Ghediya
13:33 18 Sep 21
Good Experience. Nice staff. Doctor Shweta has been extremely patient with me as I had changes for 3-4 time. Good work keep it up.

Vijeet Kothari
15:22 14 Sep 21
Good service, excellent suggestion by sweta jaiswal.. good staff

deepak chokshi
05:01 14 Sep 21
I had done my checkup here it is good and overall clinic is clean and nice

Kirankumar Waghmar
04:55 14 Sep 21
Very nice experience… good ambiance… safety precautions are maintained..

Siva Priya
12:15 13 Sep 21
Myvtreatment done here by Dr ShwetaTreatment was very good and clinic was very clean..Thank you to Dr and staff

Dhiren Gondaliya
07:06 13 Sep 21
I had my teeth cleaned by Dr Shweta, I was scared when I came into to institute as I have never faced any dental procedures. She informed everything and did the cleanup smoothly. It was a good experience.

Pranshu Dixit
07:44 11 Sep 21
I share my review as a customer it been great a treatement with helpful nature dr sweta jaiswalAlso staff is very active for your concern it really good with dental proble with cleaning

Piyush Gorasiya
06:31 08 Sep 21
Service was very good by Dr Sweta I have done my cleaning and filling here thank you

Akhil Ramani (ADR)
05:44 08 Sep 21
My braces treatment is going on here right now. Doctor who is appointed to check on my treatment is Dr. Rahul and he is amazing. Staff is also nice.

Mahi Kotadia
13:09 03 Sep 21
Cleanliness is good...Staff is supportive...gud hygeine...Dr.Shweta ma'am is very cooperative...

ARCHAN DESAI
14:04 28 Aug 21
Dr Shweta treated me, staff and treatment was excellent

Ratilal Chauhan
13:34 27 Aug 21
The service was good with nice response towards the every question we asked for with the good cleaning and staff and the treatment with Dr Shweta was satisfactory.

rima zanzmeria
04:59 27 Aug 21
All goodStaff goodDr. Sweta's treatment also good as much..Nice work..👍🏻

NøMèRcy gaming
13:49 26 Aug 21
i got my teeths bleached and cleaned very professionally and neatly with the help of Dr.Shweta . I highly recommend you all this clinic as the staff their also follows the covid guidelines very accurately.

Aakash Patel
05:32 26 Aug 21
RCT done hereMy experience with Dr Sweta Jayswal was v good n painless..thank you to the whole team

Komal Lalwani
13:55 23 Aug 21
Treated by Dr Shweta.Advised like her family members.Really appreciated her on treatments and guidelines.Staff really found positive and courteous.

pravin chauhan
12:57 19 Aug 21
I have done my treatment here..Dr Shweta n staff is very good n kindClinic was very clean and hygienic in this covid tym...

Rajni Rawat
15:14 17 Aug 21
I m looking for best orthodenstist for my braces treatment then i look on website of sabka denstist.after that i first time visited here naranpura sabka dentist branch and met with dr.sweta jaiswal.she is very good and give best advice for braces treatment also for rct.then she suggested me ceramic self ligating braces.she is so nice and staff also so good,best services with highly covid precaustion protocols.so highly recommoded you.

Heena Rathva
15:26 14 Aug 21
I had a very good experience, Dr. Shweta was very good at extracting my teeth with ease.I would recommend that it is very good dental clinic.

Kabir shrimali
13:24 14 Aug 21
Hello I Am Shani PatelDoctor Shweta Jaiswal Teeth Tetment Is Very Eesy.. And Nice Cleaning And Covid19 Prevention Is Very GoodI Exited

Shani Patel
15:26 12 Aug 21
Implant nd RcT doneIt was very good experience with Dr Shweta Jayswal, she is so talented and calm in her work, staff is very much co operative, inthis vivid tym clinic was very clean and hygieneThank you so much Dr Shweta and sabka dentist

Gopal Maniyar
13:17 10 Aug 21
The treatment at Naranpura was good & doctor shweta & her staff was co operative

Jigen Prajapati
05:23 07 Aug 21
I have done RCT with crown treatment at Sabka Dentist and my case was handled very well over here by Dr. Shweta Jayswal... I really appreciate doctor and staff's behaviour and there professionalism... Here my 2 years old issue got resolved within few sittings...

Shivam Jain
14:34 05 Aug 21
Recently had cleaning by Dr. Shweta at Sabka Dentist. It was good experience and staff were also polite.

PARTH MODI
14:14 05 Aug 21
It's good and very higenic in this covid time DR Shweta is very skilled and professional in her aapproch

Arzan Patel
12:34 03 Aug 21

Shankar Balayar
11:55 06 Jul 21
Very best service for me thanks a lot ,Dr sweta

Varsha Raghvani
13:04 29 Jun 21
Treatment by Dr. Shweta gave us proper details of regarding my teeths problem and staff also good following with me.

Tanmay Joshi
14:06 28 Jun 21
Dr. Shwera good experience with this doctor

Janak Purani
14:49 23 Jun 21
The whole experience was tremendously positive and painless, thank you Dr.Sweta & sabka dentist,During my root canal, you and your staff were extremely attentive, helpful, and warm.Thank you so much for providing me with such exceptional care.

Swapnil Patil
12:45 23 Jun 21
I have done my ortho treatment and im very much satisfied with my metal braces treatment bt treatment was very fast and thats good and better for me !!! Thank you so much

Radha Yadav
15:33 22 Jun 21
Here very Best service for meThanks a lot Dr,Boskey panchal

Bhavik Shah
06:56 22 May 21
Dr. Bosky PanchalService are amazing.100% Covid Safety.

Aesha Patel
13:04 05 May 21
Great experience! Supportive staff!

Ruchi Gajjar
13:27 30 Apr 21
Have received excellent service and advise from Dr. Bosky Panchal..

Undergone teeth cleaning process at Sabka denist Nayarnpura... Got amazed cleanig services of teeth in thi Covid environment with full precautions. Very delighted with Dr Pooja's treatment nd care, as I tobacco chewer so required 2-3 sessions as she recommend to protect sensitivity of teeth.Will go for mouth opening treatment also in future from here... Kudos doc.RegardsBhavesh

jay Krishna
11:49 30 Mar 21
Nice service every time I like service of sabka dentist. Thanks for your take care of my foundation of life.

Kejul Rathod
13:27 17 Mar 21
Really appreciated. Wats a service and consultation. By DR POOJA, just has one treatment fully result and satisfied.Wil suggest each and everyone shud visit sabka dentist for free chk up.

Gautam Jain
04:38 17 Mar 21
It's was nice services And well knowledgeable Dr. Pooja ma'am.

Dipesh Baser
05:26 15 Mar 21
I. Thank you for the treatment. I am satisfied with your service and it gave me relief.

Hemal Gandhi
09:04 13 Mar 21
Happy with staff behaviour so humble .Doctor Pooja is expert in scrutinizing teeth problem and done good treatment and cleaning polishing as well .Advised to come after 1 week to review the given treatment and overall happy with treatment .

Reena Prajapati
07:09 27 Feb 21
Dr.pooja she is so kindly give all detail reagardig treament stall also greatly supportive

Yakshat Bhavsar
07:02 16 Feb 21
Good service, well satisfied by the work....and guidance.

Anurag Kaushal
06:18 16 Feb 21
Excellent services and amenities provided

KRIPA SHANKAR LAL
09:18 07 Feb 21
Supportive staff as well as Dr Pooja explained very good about dental problem

rounak vasita
12:31 06 Feb 21
Dental treatment Professionally done within short span of time...Dr.pooja joshi...

Varun Katiyar
05:24 06 Feb 21
I took treatment with Dr. Pooja Joshi memI am satisfied with treatment and services of sabka dentist . She is nicely treatment of my teeth.And resolve my problem.

Viral Patel
05:06 06 Feb 21
I took the service from sabka dentist naranpura and I'm really satisfied with their service. Dr pooja and khushi.

Hardik Dhokiya
07:21 02 Feb 21
Dr. Pooja Joshi was excellent and it was an excellent experience and treatment was very good.

jason daliwala
04:30 19 Jan 21
I am thankful to sub ka dentist for their helpful service. They treat with a smile and bring back our smiles

Paras Shah
18:13 18 Jan 21
NiceGood oneDr pooja joshi

Desai Nipul
15:24 09 Jan 21
Tysm Dr Pooja Joshi.. I was filling better after Root Canal surgery. ........sporting staff...

Lokesh Khatva
12:16 08 Jan 21
Great safe sarvice by sbka dentist thank u so much

Soniya Ramchandani
13:40 06 Jan 21
Dr pooja madam good doctor ahina staff pan sara che mane treatment thi stesfection thayu and thank you all clinic staff nurse ane doctor.

Ami Vasava
07:27 22 Dec 20
It's very helpful to came here and the doctor pooja is explained all about the treatment...thank u

Soorya Surabhi
06:17 22 Dec 20
Its good and best treatment by doctorsDr pratik shah and Dr pooja joshi

JANAK PURANI
13:35 21 Dec 20
I am feeling good now after coming to everyone's dentist, everyone took care of it well. Madam I am feeling good by understanding my problem. thanks dr.pooja n thanks khushi mem

jyotsana prajapat
06:45 21 Dec 20
I had a excellent service by sabka dentist and dr pooja joshi and all staff members are with a good kind nature...!

Vivek Jumnani
14:07 17 Dec 20
It's a good experience with sabka dentist..Dr pooja Joshi has wonderful experience and treat me with a good nature...all staff members are well trained...they maintain total hygiene I'm highly recommending sabka dentist naranpura....thank you!!

BKULBHAI SALVI
12:13 09 Dec 20
Very happy with treatment at sabka dentist Naranpura and good nature of dr pooja Joshi

Dr. Pooja Joshi and staff are very supportive and friendly. Wonderful experience at sabka dentist at Naranpura.

Jigar Patel
11:07 02 Dec 20
Sabka dentist naranpura is good choice for the dental issues

being human
13:12 18 Nov 20
It was great experienceI was here for teeth scaling .Dr pooja Joshi attended me and she was friendly and explained the whole procedure very calmly .

santhosh iyer
13:15 12 Nov 20
I had a wonderful experience at sabka dentist Naranpura .. DR Pooja joshi AND all staff members are with a good nature ☺️

dhaval padmani
12:06 12 Nov 20
Very nice experience for doctor n a treatment

Poojan Shah
08:10 31 Oct 20
Nice experience with sabka dentistThanks to the doctor and all staff members..!

rajan patel
14:01 29 Oct 20
Its a great experience out here. Doctor's are highly qualified and professional. Gives best services. Highly recommended.Got my teeth filling done by Dr. Pooja Pasanani, was very comfortable and done perfectly.

Ashish Biju
14:45 27 Oct 20

Mukesh Kumawat
14:44 26 Oct 20
I had an a nice treatement here...dr pooja did my treatement and it was nicely done....thanks to all staff members..😀

Kamal Chand
13:13 24 Oct 20
It was nice to visit at sabka dentist.

Rathod Ruturajsinh
04:55 23 Oct 20
It is quite quick and professional service. The prevention measurement is quite excellent during the penedemic situation. The pricing is too reasonably good. Recommended to friends and family.

Deval Patel
04:21 16 Oct 20

Dhaval Vegad (vangdu)
13:44 14 Oct 20