Dental Clinic in Naranpura Ahmedabad
Address: Ground floor.10, Ratna High Street, Near Osim Hyper Market near Vishwesh Tower, Naranpura, Char Rasta, Gujarat 380013.
Monday – Saturday 11 AM – 8 PM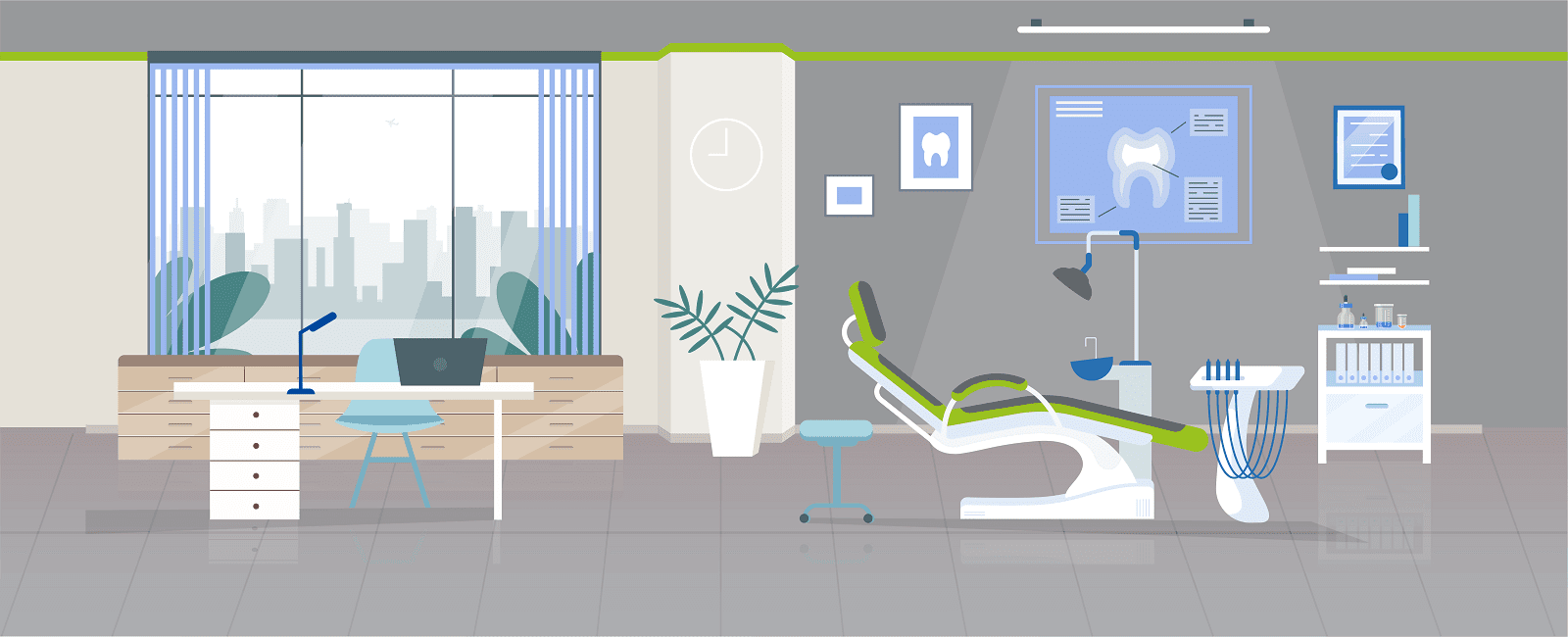 About Sabka Dentist in Naranpura, Ahmedabad
Has anyone ever told you that your teeth are yellow? Did you feel embarrassed about it? Do you want to get your teeth white? We, at Sabka dentist in Naranpura Ahmedabad, offers a wide range of dental services from teeth whitening, teeth cleaning, veneers, dental implants, crowns, bridges, root canals, and orthodontic treatments, etc.
We understand that you want to take care of your teeth, but don't know where to begin? But if you really care about your health, you have to make efforts for it. Fortunately, Sabka dentist has its clinics in major cities namely Mumbai, Pune, Ahmedabad, Surat, and Bangalore.
If you are someone who is looking for a dentist in Naranpura Ahmedabad, then your search for the dentist stops at Sabka dentist. Sabka dentist has its dental clinic in Naranpura Ahmedabad that provides quality treatment to each patient.
We believe in providing hygienic treatments in our clinics and ensure that patients experience the treatment in a peaceful environment. Our dental clinic in Naranpura Ahmedabad uses the latest technologies to provide high-standard treatments.
Dental Treatments provided at Sabka Dentist in Naranpura, Ahmedabad
General dentistry: In general dentistry, the dentist checks the oral health of people by taking X-rays of their mouths. Accordingly, Dentist makes a report and make a treatment plan and instructions to patients.
Oral and maxillofacial surgery: Sometimes, patients that suffer from serious dental disease require oral surgery. While treating root canal treatment, the dentist performs surgery to remove the infected pulp. Many treatments require surgery to save your mouth like maxillofacial surgery, dental implants, and tooth extractions, etc.
Teeth cleaning: Our Sabka dentist in Naranpura Ahmedabad offers teeth cleaning that removes the bacteria from tooth surface and saves your teeth from dental diseases like tooth decay.
Teeth whitening: Are you tired of your stained teeth? Do you want to get rid of it? We provide the best teeth whitening treatment at an affordable price. So that one can have bright and glossy teeth. This treatment lightens the teeth and gives a beautiful smile on your face.
Dental veneers: By applying veneers, patients can repair their fractured and chipped teeth. A thin custom made layer that covers the tooth surface to improve the teeth aesthetics. It is also used to close the gap between the teeth and can change the size & shape of teeth.
Child dentistry: Our dentist in Naranpura Ahmedabad is children friendly and treats children nicely and safely. Our pediatricians examine the oral health of children and infants and take early actions before any problem attacks their teeth.
Dental implant:

This treatment takes place to replace the missing teeth. The implant screw is placed into the jawbone, and then an abutment fits over the implant screw to hold the crown and screw. This procedure takes time around 3 to 6 months. One can have a single implant or a few implants also. This is one of the best options to replace the missing teeth.
Dental crown: This is used to place over the tooth to restore its size, shape, and function. It improves the appearance of the teeth.It is required for many reasons:

To cover the dental implants
To hold the bridges to fit properly in places.
It covers the discoloration of the tooth.
Also, it is required in root canal treatment to cover the tooth.
Dental bridges: There are many options to replace the missing teeth, dental bridges are one of them. Dental bridges replace the missing teeth with the support of adjacent teeth. The adjacent teeth should be strong enough to hold bridges and place them to their position properly.
Root canal treatment: Are you suffering from toothache, sensitivity, and swelling around jaws? Then you might be suffering from Root canal disease. When an infected pulp inside the root canal spreads to the teeth, then it can cause severe problems to the teeth. To remove this infected pulp and fill inert gutta-percha solution to its replacement, root canal treatment needs to be done.
Orthodontics (Braces):

This treatment means to correct the misaligned teeth. We, at Sabka dentist in Naranpura Ahmedabad, provide a variety of braces that straighten the teeth and jaw alignment. Braces are stuck to the tooth surface to correct the upper and lower jaw to meet properly and reduce the strain on jaw muscles. We offer metal braces, 3M metal braces, plastic braces, and ceramic braces at our clinics.
How to choose a top dentist in Naranpura Ahmedabad?
Every person should visit a dentist every six months. This will help the dentist to identify any oral problems before they make any further damage to the teeth. Many people often avoid going to the dentist and later on suffer from serious dental issues. If you are looking for the best dentist in Naranpura Ahmedabad, then here are some tips to choose the top dentist:
Find a clinic that is available at your convenience. Many people look out for the clinics that are operating during office hours.
Try to figure out their treatment plans. Are they providing the treatment which you are looking for? What is their price structure?
The dentist should be highly qualified and well equipped with the latest technology to provide superior treatments.
Find the clinic which follows standard protocols.
How they treat patients? Is the staff friendly? Check online reviews of patients for surety.
Make sure that they use their instruments by maintaining proper hygiene.
Many people need emergency treatments. Search for the dentist that can provide treatment during emergencies.
What are the modes of payment used? Are they providing EMI facility to patients? Many people look out for these facilities as they don't need to make the whole payment at one time.
How can Sabka dentist in Naranpura Ahmedabad help?
We, at Sabka dentist in Naranpura Ahmedabad, provide free dental checkups and X-rays to patients. Also, we provide affordable treatments with the facility of EMI options at 0% interest with Bajaj Finserv/Capital float/Snapmint EMI network. We strive to match each patient's expectations.
Our team of Sabka dentist follows up with existing patients to ensure that they maintain their oral hygiene by visiting the dentist every 6 months. Our dentist in Naranpura Ahmedabad is always ready to accept new patients and try to match their dental needs/requirements.
Tell me more about Sabka Dentist, Naranpura
If you are particular about your dental health care, you need to select the best when it comes to oral checkups and treatments. Sabka Dentist is consistently graded as one of the best dental clinics in Naranpura, Ahmedabad.
At Sabka Dentist, people not just receive top class treatment for their tooth troubles, but will also get to enjoy among the best in-clinic patient experience across India. Irrespective of the background or career of an individual, we make sure that all of our patients feel at ease and face absolutely no troubles when approaching or getting their dental issues across to our dental surgeons.
We are one of the top dental clinic chains in Naranpura, Ahmedabad and have a legacy that is unparalleled by any other dental clinic in Naranpura, Ahmedabad, India. Our dentists are undoubtedly some of the best dentists in Naranpura, Ahmedabad.
Sabka Dentist often makes it to the list of best dental hospitals in Naranpura, Ahmedabad, owing to our amazing team of dental experts and surgeons, and advanced facilities within our dental clinics. Sabka Dentist was launched way back in October 2010, with a single facility in Vile Parle.
Today, we have grown to around more than 100 clinics in Mumbai, Pune, Ahmedabad, Surat, Bangalore, Navi Mumbai, Thane. Our team at Sabka Dentist works to encourage better dental health and aid men, women and children to truly feel and look good, and proudly carry their smiles.
No wonder, resulting from our team's determination and vision to help spread smiles across the world, we have consistently managed to make it on the list of top dental hospitals in Naranpura, Ahmedabad.
Hence, the next time you plan to visit a 'teeth hospital in Naranpura, Ahmedabad, we should be at the top of your list of dental hospitals in Naranpura, Ahmedabad. Consider us your own 'Apna Dentist'; our dentists are undoubtedly some of the best dentists in Naranpura, Ahmedabad, and we will help you with your oral concerns so that you can continue to spread joy and happiness across with your enchanting smile.
Here very Best service for meThanks a lot Dr,Boskey panchal

Bhavik Shah
07:30 05 May 22

Jagat Patel
07:22 26 Apr 22
Its will great experience here , ambiance is very good and check up is amezing.

kaushal khunt
13:17 12 Apr 22
Excellent services and amenities provided

KRIPA SHANKAR LAL
06:15 26 Mar 22
Very hygeginic clinicAnd very supportive Team

Bharti Danday
12:41 23 Mar 22

Kalathiya Ravi
14:49 16 Mar 22
Hello, i visited Naranpura branch with Dr Shweta Jayswal for my teeth to align,she suggested me invisible braces, i started the treatment, response from treatment, Doctor and whole staff is amazing, my teeth started moving as I want and the result has totally changed my smile, i strongly recommend to all of you for perfect smile, Thanks Dr Shweta and staff.

Rohan Gupta
03:31 23 Feb 22

Pinal Morakhia
03:25 23 Feb 22
Awesome treatment by Dr. ShwetaThank you so much

Vyomesh Raval
14:58 21 Feb 22

shweta soni
07:24 15 Feb 22
It was a beautiful experience. Doctors and staff is very supportive.

Chintan Patel
06:17 15 Feb 22
I have done my RCT and implant in Sabka Dentist Naranpura and experience was excellent and painless by Dr Shweta Jayswal and team,she is very talented especially the professional service and hygiene was awesome and very much recommendable.After consulting at many places finally in Sabka Dentist I got the result I wanted.

Ashish Gupta
09:51 05 Feb 22
Hello, I am a regular visitor of sabka dentist. My family use to take treatment here for different dental problems. Recently I have opted for Invisilign braces treatment, I am happy with the service of SD. The doctors here are well-trained. They are polite and friendly. I surely recommend it to my friends and family. Thank you my doctor Shweta Mam.Thank you Sabka dentist Team.

Anita Nair
17:39 04 Feb 22

KHUSHI SHAH
07:44 31 Jan 22
Great service, visited for composite tooth filling

Hetal Bhatt
13:27 27 Jan 22

Shraddha Jain
05:59 26 Jan 22
Staff is very much helpful and made us comfortable

DEVANAND RANEY
08:54 24 Jan 22
Done cleaning nicely and with proper care .Dr. Shweta .

zeel patel
12:16 22 Dec 21
My doctor is Dr. Rahul and Dr shewta .my treatment was braces . It went pretty well .Now its done and it is perfect .it was nice experience.

praveen singh rathore
13:47 18 Dec 21
Today I haven't taken treatment to clean teeth. Very nice and satisfactorh experience of Dr. Sweta and her staff. Thx.

Ilesh Dave
07:47 16 Dec 21
Dr. Shweta is an excellent dentist. Her and her staff were able to provide an outstanding service and I will refer her to my friends and family. Very happy with the dental deep cleaning service.

Bhavesh Jha
07:16 16 Dec 21
Treatment cleaning is done dr sweta is good drStaff is good thank you

Savan Patel
13:08 04 Dec 21
nice treatment drshweta humble nice behaviour of dr nd staff and reasonable charges treatment is cleaning nd filing thank you

kishan patel
13:00 03 Dec 21
Dr shweta very good cleaning in good staf thank you my treatment is cleaning

Priti Jain
12:48 29 Nov 21
Good dr shweta nd Goos staf thank u

Hitesh Bodana
13:20 26 Nov 21
Dr.shewta..good experience nd staff is also very helpful...nd good experience

Reshma Khan
12:23 24 Nov 21
Staff behaviour is best...and doctor is very helpful....

Vinaykumar Jagtap
13:11 20 Nov 21
Best services of staff and doctor swetaClinics is also best....

Nishit Mistry
05:54 19 Nov 21
It was really nice meeting. All the check up and explanation given in details. Dr. Shreya is very am I amiable and experience to guide me further.

ANKITA MODI
14:55 18 Nov 21
Affordable prices are there at sabka dentist... So do visit for any tooth related issues...

Pratibha Maheshwari
06:01 18 Nov 21
Here I come to check up for teeth dr.shweta treat me and I m very happy for her treatment for cleaning and check up for my teeth and also she guide me my problem very easy way...

Ketan Hirapara
13:31 15 Nov 21
Nice n clean environment, humble nice behaviour of doctor and staff, reasonable charges

jiten raja
06:40 13 Nov 21
Dr.swetabenVery good nature, good work.And co operativeGood staff

paresh shah
12:26 11 Nov 21
Totally all over best Doctor and staf.My treatment good cleaning.All Hospitality good best.

Divyesh Parmar
07:54 08 Nov 21
Chack up done is dr shweta good dr nd good staff thankyou

jigar shah
05:46 03 Nov 21
Implant nd RcT doneIt was very good experience with Dr Shweta Jayswal, she is so talented and calm in her work, staff is very much co operative, inthis vivid tym clinic was very clean and hygieneThank you so much Dr Shweta and sabka dentist

Gopal Maniyar
15:28 02 Nov 21
Very good treatment dr. Saweta Jaiswal very good treatment

The experience and service quality was very good. Dr Sunny and Dr Shweta have quite the expertise and have helped me complete my treatment in short span. The staff is very patient, helpful and coordinates good with patient. I would prefer the patients to try treatment here and they won't regret.

Rajat Mantri
04:52 28 Oct 21
Very nice place for dental care and treatment

Nisha Joshi
12:33 27 Oct 21
Check up was good and doctor was also provide best suggestion according to patients conditions.

parth prajapati
14:58 25 Oct 21
It was a good visit & good treatment by Dr. Shweta & team.

Parth Shah
14:54 21 Oct 21
Good Staaf And treatment by doctor Shweta

Amit Nayak
07:27 21 Oct 21
Scaling Treatment done good dr Shweta nd good staff thenk you

Jainish Panchal
13:22 19 Oct 21
Dr. Shweta is very Good Doctor in naran pura dabka dentist and cleaning is too good with team support.Thanks

Gaurav Vaja
13:07 18 Oct 21
I treat by dr. Sweta, she guid well about treatment, and supportive staff also speak well...

UMANG NYATI
15:17 14 Oct 21
Filling, cleaning, polishing with Dr. Shweta and satisfied with over all experience.

Nishank Jain
14:26 12 Oct 21
If was sach an good experience the clinic was Cleane and hygnic and the doctor was well experienced miss dr.shweta

Piyush Kalal
07:27 11 Oct 21
I went through cleaning and filling tratment and it was nice experience. Staff were co operative, polite and nice.Come and visit surely. Dr. Sweta is very polite and nice person. Thanks

HIMANSHU SHUKLA
13:45 09 Oct 21
Just visit the clinic,nice staff and good consultation from doctor, overall good experience 👍.

Nenshi Dalal
08:12 08 Oct 21
I had an great experience visiting Sabka Dentist Clinic.The staff was too cooperative and friendly.Dr Shweta Jaiswal was too experienced and good enough. Thanks for free Dental check up.Thank youRegards,

Madhav Raj
07:58 08 Oct 21
best clinic for dental for dentel checkup and also dr shweta and staff and very good

Shalin Rajpurohit
07:44 08 Oct 21
Good experience dr sweta nice staffReferring to everyoneMy root canal by Dr sweta soo painless and comfortableThanks 😊

Vijay Bunker
06:53 28 Sep 21
Very cooperative staff and doctor.

Mukesh Joshi
11:23 26 Sep 21

Niraj Rajgor
06:43 21 Sep 21
I have good experience....theeth checkup..also good..... suggest for theeth treatment..Dr.shweta jayswal

Savan Pandya
14:39 20 Sep 21
Visited for cleaning and to consult for cavities. Had a nice experience and was treated well.Dr. Shweta gave good good advice and treatment was nice too.

Ayush Upadhyay
15:17 18 Sep 21
All check ups done very professionally by dr shweta also all staff keeping awarness of covid as well as hygeine.

Reena Ghediya
13:33 18 Sep 21
Good Experience. Nice staff. Doctor Shweta has been extremely patient with me as I had changes for 3-4 time. Good work keep it up.

Vijeet Kothari
15:22 14 Sep 21
Good service, excellent suggestion by sweta jaiswal.. good staff

deepak chokshi
05:01 14 Sep 21
I had done my checkup here it is good and overall clinic is clean and nice

Kirankumar Waghmar
04:55 14 Sep 21
Very nice experience… good ambiance… safety precautions are maintained..

Siva Priya
12:15 13 Sep 21
Myvtreatment done here by Dr ShwetaTreatment was very good and clinic was very clean..Thank you to Dr and staff

Dhiren Gondaliya
07:06 13 Sep 21
I had my teeth cleaned by Dr Shweta, I was scared when I came into to institute as I have never faced any dental procedures. She informed everything and did the cleanup smoothly. It was a good experience.

Pranshu Dixit
07:44 11 Sep 21
I share my review as a customer it been great a treatement with helpful nature dr sweta jaiswalAlso staff is very active for your concern it really good with dental proble with cleaning

Piyush Gorasiya
06:31 08 Sep 21
Service was very good by Dr Sweta I have done my cleaning and filling here thank you

Akhil Ramani (ADR)
05:44 08 Sep 21
My braces treatment is going on here right now. Doctor who is appointed to check on my treatment is Dr. Rahul and he is amazing. Staff is also nice.

Mahi Kotadia
13:09 03 Sep 21
Cleanliness is good...Staff is supportive...gud hygeine...Dr.Shweta ma'am is very cooperative...

ARCHAN DESAI
14:04 28 Aug 21
Dr Shweta treated me, staff and treatment was excellent

Ratilal Chauhan
13:34 27 Aug 21
The service was good with nice response towards the every question we asked for with the good cleaning and staff and the treatment with Dr Shweta was satisfactory.

rima zanzmeria
04:59 27 Aug 21
All goodStaff goodDr. Sweta's treatment also good as much..Nice work..👍🏻

NøMèRcy gaming
13:49 26 Aug 21
i got my teeths bleached and cleaned very professionally and neatly with the help of Dr.Shweta . I highly recommend you all this clinic as the staff their also follows the covid guidelines very accurately.

Aakash Patel
05:32 26 Aug 21
RCT done hereMy experience with Dr Sweta Jayswal was v good n painless..thank you to the whole team

Komal Lalwani
13:55 23 Aug 21
Treated by Dr Shweta.Advised like her family members.Really appreciated her on treatments and guidelines.Staff really found positive and courteous.

pravin chauhan
12:57 19 Aug 21
I have done my treatment here..Dr Shweta n staff is very good n kindClinic was very clean and hygienic in this covid tym...

Rajni Rawat
15:14 17 Aug 21
I m looking for best orthodenstist for my braces treatment then i look on website of sabka denstist.after that i first time visited here naranpura sabka dentist branch and met with dr.sweta jaiswal.she is very good and give best advice for braces treatment also for rct.then she suggested me ceramic self ligating braces.she is so nice and staff also so good,best services with highly covid precaustion protocols.so highly recommoded you.

Heena Rathva
15:26 14 Aug 21
I had a very good experience, Dr. Shweta was very good at extracting my teeth with ease.I would recommend that it is very good dental clinic.

Kabir shrimali
13:24 14 Aug 21
Hello I Am Shani PatelDoctor Shweta Jaiswal Teeth Tetment Is Very Eesy.. And Nice Cleaning And Covid19 Prevention Is Very GoodI Exited

Shani Patel
15:26 12 Aug 21
The treatment at Naranpura was good & doctor shweta & her staff was co operative

Jigen Prajapati
05:23 07 Aug 21
I have done RCT with crown treatment at Sabka Dentist and my case was handled very well over here by Dr. Shweta Jayswal... I really appreciate doctor and staff's behaviour and there professionalism... Here my 2 years old issue got resolved within few sittings...

Shivam Jain
14:34 05 Aug 21
Recently had cleaning by Dr. Shweta at Sabka Dentist. It was good experience and staff were also polite.

PARTH MODI
14:14 05 Aug 21
It's good and very higenic in this covid time DR Shweta is very skilled and professional in her aapproch

Arzan Patel
12:34 03 Aug 21

Shankar Balayar
11:55 06 Jul 21
Very best service for me thanks a lot ,Dr sweta

Varsha Raghvani
13:04 29 Jun 21
Treatment by Dr. Shweta gave us proper details of regarding my teeths problem and staff also good following with me.

Tanmay Joshi
14:06 28 Jun 21
Dr. Shwera good experience with this doctor

Janak Purani
14:49 23 Jun 21
The whole experience was tremendously positive and painless, thank you Dr.Sweta & sabka dentist,During my root canal, you and your staff were extremely attentive, helpful, and warm.Thank you so much for providing me with such exceptional care.

Swapnil Patil
12:45 23 Jun 21
I have done my ortho treatment and im very much satisfied with my metal braces treatment bt treatment was very fast and thats good and better for me !!! Thank you so much

Radha Yadav
15:33 22 Jun 21
Dr. Bosky PanchalService are amazing.100% Covid Safety.

Aesha Patel
13:04 05 May 21
Great experience! Supportive staff!

Ruchi Gajjar
13:27 30 Apr 21
Have received excellent service and advise from Dr. Bosky Panchal..

Nice service every time I like service of sabka dentist. Thanks for your take care of my foundation of life.

Kejul Rathod
13:27 17 Mar 21
Really appreciated. Wats a service and consultation. By DR POOJA, just has one treatment fully result and satisfied.Wil suggest each and everyone shud visit sabka dentist for free chk up.

Gautam Jain
04:38 17 Mar 21
It's was nice services And well knowledgeable Dr. Pooja ma'am.

Dipesh Baser
05:26 15 Mar 21
I. Thank you for the treatment. I am satisfied with your service and it gave me relief.

Hemal Gandhi
09:04 13 Mar 21