Dental Clinic in Naranpura Ahmedabad
Address: Ground floor.10, Ratna High Street, Near Osim Hyper Market near Vishwesh Tower, Naranpura, Char Rasta, Gujarat 380013.
Monday – Saturday 11 AM – 8 PM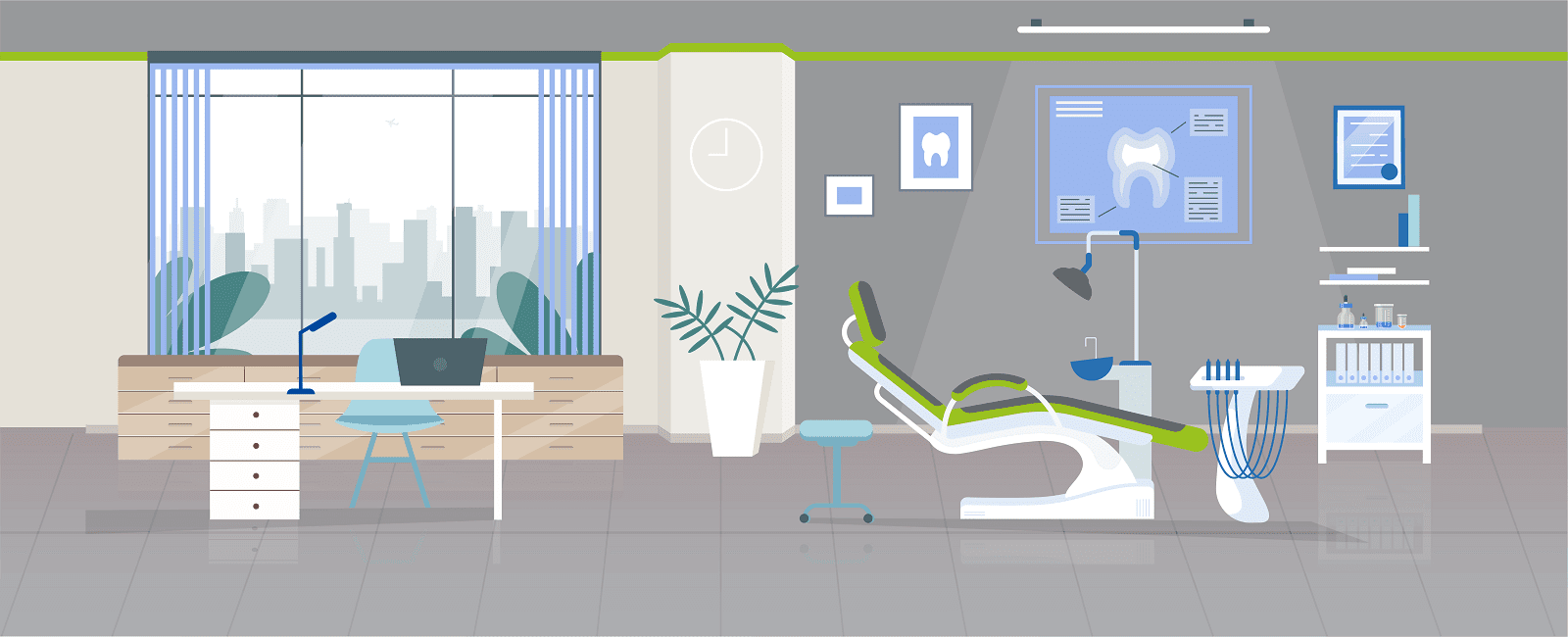 Here very Best service for meThanks a lot Dr,Boskey panchal

Bhavik Shah
06:56 22 May 21
Dr. Bosky PanchalService are amazing.100% Covid Safety.

Aesha Patel
13:04 05 May 21
Great experience! Supportive staff!

Ruchi Gajjar
13:27 30 Apr 21
Have received excellent service and advise from Dr. Bosky Panchal..

Undergone teeth cleaning process at Sabka denist Nayarnpura... Got amazed cleanig services of teeth in thi Covid environment with full precautions. Very delighted with Dr Pooja's treatment nd care, as I tobacco chewer so required 2-3 sessions as she recommend to protect sensitivity of teeth.Will go for mouth opening treatment also in future from here... Kudos doc.RegardsBhavesh

jay Krishna
11:49 30 Mar 21
Nice service every time I like service of sabka dentist. Thanks for your take care of my foundation of life.

Kejul Rathod
13:27 17 Mar 21
Really appreciated. Wats a service and consultation. By DR POOJA, just has one treatment fully result and satisfied.Wil suggest each and everyone shud visit sabka dentist for free chk up.

Gautam Jain
04:38 17 Mar 21
It's was nice services And well knowledgeable Dr. Pooja ma'am.

Dipesh Baser
05:26 15 Mar 21
I. Thank you for the treatment. I am satisfied with your service and it gave me relief.

Hemal Gandhi
09:04 13 Mar 21
Happy with staff behaviour so humble .Doctor Pooja is expert in scrutinizing teeth problem and done good treatment and cleaning polishing as well .Advised to come after 1 week to review the given treatment and overall happy with treatment .

Reena Prajapati
07:09 27 Feb 21
Dr.pooja she is so kindly give all detail reagardig treament stall also greatly supportive

Yakshat Bhavsar
07:02 16 Feb 21
Good service, well satisfied by the work....and guidance.

Anurag Kaushal
06:18 16 Feb 21
Excellent services and amenities provided

KRIPA SHANKAR LAL
09:18 07 Feb 21
Supportive staff as well as Dr Pooja explained very good about dental problem

rounak vasita
12:31 06 Feb 21
Dental treatment Professionally done within short span of time...Dr.pooja joshi...

Varun Katiyar
05:24 06 Feb 21
I took treatment with Dr. Pooja Joshi memI am satisfied with treatment and services of sabka dentist . She is nicely treatment of my teeth.And resolve my problem.

Viral Patel
05:06 06 Feb 21
I took the service from sabka dentist naranpura and I'm really satisfied with their service. Dr pooja and khushi.

Hardik Dhokiya
07:21 02 Feb 21
Dr. Pooja Joshi was excellent and it was an excellent experience and treatment was very good.

jason daliwala
04:30 19 Jan 21
I am thankful to sub ka dentist for their helpful service. They treat with a smile and bring back our smiles

Paras Shah
18:13 18 Jan 21
NiceGood oneDr pooja joshi

Desai Nipul
15:24 09 Jan 21
Tysm Dr Pooja Joshi.. I was filling better after Root Canal surgery. ........sporting staff...

Lokesh Khatva
12:16 08 Jan 21
Great safe sarvice by sbka dentist thank u so much

Soniya Ramchandani
13:40 06 Jan 21
Dr pooja madam good doctor ahina staff pan sara che mane treatment thi stesfection thayu and thank you all clinic staff nurse ane doctor.

Ami Vasava
07:27 22 Dec 20
It's very helpful to came here and the doctor pooja is explained all about the treatment...thank u

Soorya Surabhi
06:17 22 Dec 20
Its good and best treatment by doctorsDr pratik shah and Dr pooja joshi

JANAK PURANI
13:35 21 Dec 20
I am feeling good now after coming to everyone's dentist, everyone took care of it well. Madam I am feeling good by understanding my problem. thanks dr.pooja n thanks khushi mem

jyotsana prajapat
06:45 21 Dec 20
I had a excellent service by sabka dentist and dr pooja joshi and all staff members are with a good kind nature...!

Vivek Jumnani
14:07 17 Dec 20
It's a good experience with sabka dentist..Dr pooja Joshi has wonderful experience and treat me with a good nature...all staff members are well trained...they maintain total hygiene I'm highly recommending sabka dentist naranpura....thank you!!

BKULBHAI SALVI
12:13 09 Dec 20
Very happy with treatment at sabka dentist Naranpura and good nature of dr pooja Joshi

Dr. Pooja Joshi and staff are very supportive and friendly. Wonderful experience at sabka dentist at Naranpura.

Jigar Patel
11:07 02 Dec 20
Sabka dentist naranpura is good choice for the dental issues

being human
13:12 18 Nov 20
It was great experienceI was here for teeth scaling .Dr pooja Joshi attended me and she was friendly and explained the whole procedure very calmly .

santhosh iyer
13:15 12 Nov 20
I had a wonderful experience at sabka dentist Naranpura .. DR Pooja joshi AND all staff members are with a good nature ☺️

dhaval padmani
12:06 12 Nov 20
Very nice experience for doctor n a treatment

Poojan Shah
08:10 31 Oct 20
Nice experience with sabka dentistThanks to the doctor and all staff members..!

rajan patel
14:01 29 Oct 20
Its a great experience out here. Doctor's are highly qualified and professional. Gives best services. Highly recommended.Got my teeth filling done by Dr. Pooja Pasanani, was very comfortable and done perfectly.

Ashish Biju
14:45 27 Oct 20

Mukesh Kumawat
14:44 26 Oct 20
I had an a nice treatement here...dr pooja did my treatement and it was nicely done....thanks to all staff members..😀

Kamal Chand
13:13 24 Oct 20
It was nice to visit at sabka dentist.

Rathod Ruturajsinh
04:55 23 Oct 20
It is quite quick and professional service. The prevention measurement is quite excellent during the penedemic situation. The pricing is too reasonably good. Recommended to friends and family.

Deval Patel
04:21 16 Oct 20

Dhaval Vegad (vangdu)
13:44 14 Oct 20

KEYA PATEL 15
12:33 12 Oct 20
Dr. Pooja is veey co-operative and does treatment very smoothly. Staff members are co-operative and services are fine..

Harshad Patel
14:22 08 Oct 20
it was Eexellant experience. Dr was in time, I was also punctual. no westage of time and man power. sterilization and clininess was perfect. Sanitisation was as per govt. norms. advise, explaination was very good and to the point.only thing was little heavy charges compared to other pvt. dentist. I personally thought that since it is " Sabka dentist it must be more economical but it's contrary.Dr vikki parikh

Drvikki Parikh
08:38 06 Oct 20
Nice braces treatment I'm satisfied with my treatment also all staff members are with a good nature and I'm happy to come here and clinic is very neat and clean thanks to the doctor and staff members...🤗

Falguni Shah
13:03 29 Sep 20
Excellent Place. Excellent Treatment.. Many thanks to Dr. Pooja Pasnani & Dr. Pratik shah for solved my problem which i face from last so many year Thanks to all machine which use for me and thanks to all staff members which are so good and Polite...(Sahil & Khusbhu) have a great experience, employees are all so Good...

Ashwwinikumar Gour
07:29 24 Sep 20
Higenic neat and clean so.kind staff

Excellent services by Dr Pooja and her team.

paulomi thakker
13:25 23 Sep 20
Dr pooja has given Me a fabulous treatment staff members khushi and sahil is with good nature i recommend sabka dentist as dr pooja is knowledgeable ...thanks ☺️

khushi Limbachiya
12:17 23 Sep 20
All staff and Good experience with Dr Pooja behaviour is very nice and treatment is very nice. Thanks a lot

rakesh desai
13:49 19 Sep 20

Amit Kadiya
07:17 19 Sep 20
Doctor and staff is very friendly. Anytime go to place . Must visit of any teeth problem

Yash Turakhiya
12:31 12 Sep 20
Very good And All fantastic

Shyam Ajudiya
13:31 10 Sep 20
Good service for the ortho with Dr Vijay and Dr sunny

Over all experience is very good and staff are too cooperative.

Harshida Mehta
12:44 21 Aug 20
I had excellently done my filling treatment at sabka dentist naranpura Thanks to doc pooja she is an a inttelligent doc nd very kindly done my treatment all staff members are good nd kind nature ....thankyou

ExcellentNice experience at Sabka Dentist Naranpura all the doctors and staff are very good kind of nature and i excellently Done my implant treatment here thanks ..!

Jagdish Patel
12:39 14 Aug 20
Visiting the clinic for 2nd or 3rd Time.Overall experience for me has been good so far.Visited today after Covid Pandemic and was good to see that how they sanitised me and gave disposable socks and washed my hands before entering to doctor's seat.All Thanks to Dr Pooja Joshi and Miss Khushbu Shah.Ahmedabad (Naranpura)☺️

Parth Mehta
13:23 13 Aug 20
They maintain good hygiene and cleanliness in clinic and well explain the patient about treatment and budget.

MITAL DOSHI
08:02 13 Aug 20
It was a good experience and got good treatment also.

Parul Thakkar
13:33 12 Aug 20
It's has been good experience &Dr pooja joshi is very good and help full staff members are also good and supportive.

Mitesh Savaliya
11:41 11 Aug 20
I have good experience with sabka dentist dr pojja and staff members are really good they take good pricotions off corona virus diesses...thanks

suresh rajput
14:32 10 Aug 20
I have excellently done my treatment with sabka dentist .. dr pooja joshi ,miss khushbu and mr sahil they are good and experienced persons , it was good experience with sabka dentist Thanks...!

Actor Kishan
14:18 10 Aug 20
Its was very nice experience at sabka dentist naranpura. Dr. Pooja Joshi is nice and knowledgeable doctor. She treat very well. other staff is also good. miss Khusbhu at clinic kept me timely informed for everything.

Rajeev Mundra
13:33 10 Aug 20
It's an nice experience at sabka dentist. All staff is co-operative and dr. Rahul is also a good doctor! It's an amazing experience of braces life

Riya Patel
12:36 07 Aug 20
Quite clean placeGood staff supportNice experience doctor

mahavir chhalani
11:17 07 Aug 20
I had a good experience with sabka dentist and I'm comfortable with the doctors and I completed my treatment with good experience all staff members are kind of good.... thanks

Kamlesh Prajapati
06:35 07 Aug 20
Dr. Pooja Joshi, and staff performed my root canal really smoothly and painlessly, while also maintaining constant convenience, not once did i feel pain or discomfort of any kind.I highly recommend Sabka Dentist

I appreciate the way of explaining me of my dental problems and it's solutions in detail.

Nitin Mehta
15:33 06 Aug 20
Great experience, they are taking care of proper hygiene and staff are also trained properly.


Sunny Modi
13:26 25 Jun 20
Really good doctor... it's really amazing experience for teeth cleaning and all.

Shivani Patel
15:29 19 Mar 20
Super amazing treatment is given..!!Doctor and staff is very friendly..!!Most recommended dentist clinic...!!

prasad harnol
14:56 18 Mar 20
I am feeling good...of my teeth cleaning I have an good experience with sabka dentist naranpura and all staff was good and doctors also are good and polite...😄

Kundanગ Sachania
13:55 18 Mar 20
Hi, it's very nice to visit Sabka Dentist at Naranpura and reception staff ( Ms Khushbu ) was very nice and very polite. Ms Khushbu called me for appointment and also gave me reminder in my busy schedule. Finally very much impressed for Dr. Aarvi. She is really very very good and perfect Doctor I have ever met. First time am feeling good to visit clinic and got another appointment same time for cleaning of my teeth. Dr Aarvi has given me all information and guidance about how to clean and take care of teeth. Obviously GOD bless her for her sweet nature and sweet smile and awesome work. I am sure will send maximum my friends for teeth cleaning and other services. Again nice to meet Dr. Aarvi and good luck for your future.

Trushal Rami
15:54 17 Mar 20
Sabka dentist naranpura is fine all'staff mambars is good I have an good experience with sabka dentist thanks...😃

Govind Khanna
07:42 17 Mar 20