Address: D Block, Shop No 6, Ground Floor, Puspam Business Campus, opp. Shivshakti Soc, Vastral, Ahmedabad, Gujarat 380018, India
Monday – Saturday 11 AM – 8 PM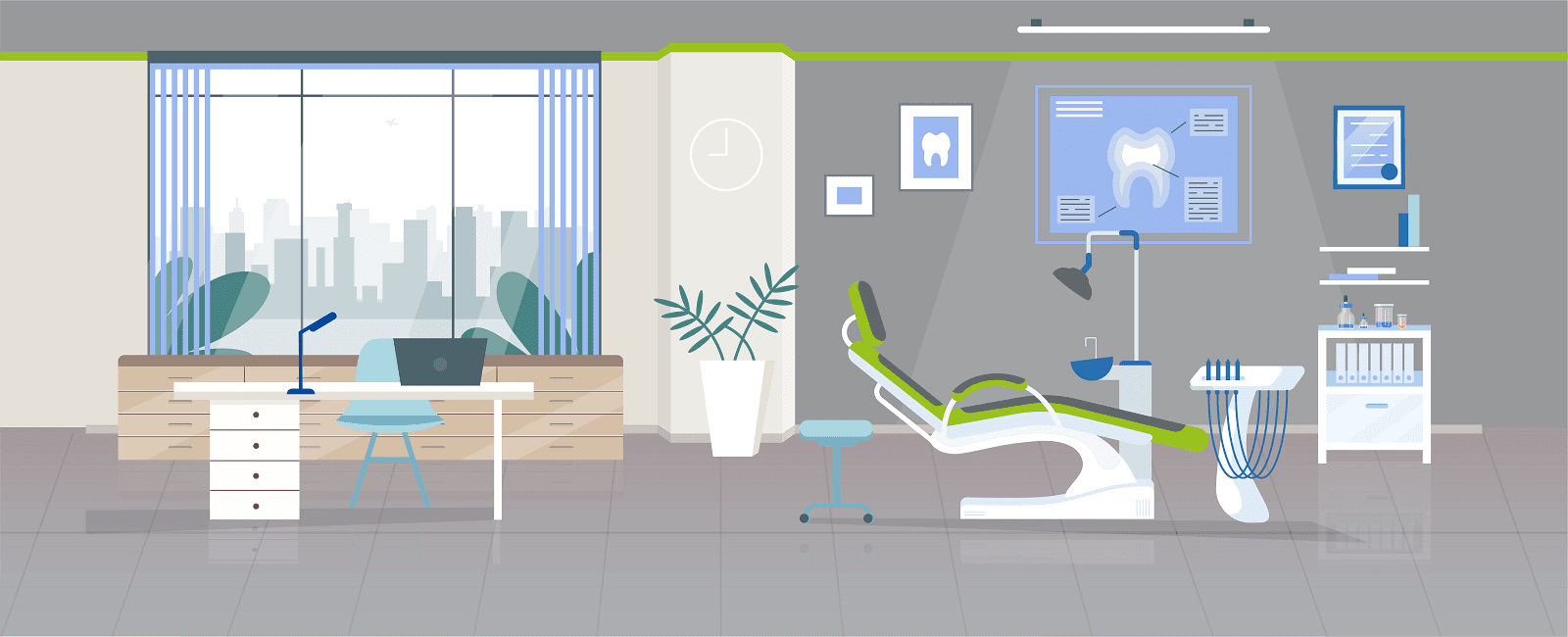 Offers a relaxed and unique dental care experience, coupled with the highest standards of dental treatments. Dentistry absolutely need not to be anything less than a pampered pleasant experience. Dental treatments in Vastral, Ahmedabad at Sabka dentist dental clinic confines in a calm surrounding and, will amaze you with how painless and fast most of the modern dentistry is! At Sabka Dentist, our aim is to provide good oral health and create beautiful smiles. In the process of achieving this, we provide an excellent implant, preventive, restorative, and conventional dentistry. Our commitment to these goals provides you with unparalleled service with the highest standards of dental hygiene in a comfortable and pampering environment. We know you will be delighted, not only with the treatment but with the way you are treated. Here you will find a welcoming ambiance with warm, friendly staff and total transparency.
All dental treatments from dental crowns to major smile makeovers; a wide range of dentistry procedures and full mouth dental implants; everything is available under one roof!
The well trained and specialized dental team constantly staying updated through continuing dental education.
State of the art treatment techniques and instrumentation.
Value for money treatment options and costs.
Zero waiting policy.
Priority treatment completion at no extra cost for time-bound patients.
If you are looking for any type of dental treatment like metal free crowns and bridges, veneers, dental implants, tooth whitening, implant dentures, smile corrections, gap closures, fixed teeth, root canal treatment, gum surgery, kids dentistry, laser dentistry, gummy smile correction, wisdom teeth extractions, dental X-rays, etc., we are the ideal choice for best dentists for dental treatment in Ahmedabad, India.
It's very good client and services, its very good service, clinic has very discipline and cleaning. Thank you so much.

panchal umang
11:59 23 Oct 21
Nice explanation by Dr monali patel about the treatment and cost of the treatment. Also they have in-house offers and EMI options. This is my first visit experience here.

SANJAY MUNDHRA
08:17 23 Oct 21
Good and deeply explain about tratment

Milan Bhatti
04:55 20 Aug 21
The first time Experience Was so Good. The Doctor was friendly Natured and answered all my questions correctly. The Treatment of Teeth cleaning was easy and no pain at all.

Suraj Patil
07:06 16 Aug 21
The clinik maintains proper hygienic and during my visit all kind of precautions from vivid was taken

Shanta Ben
13:49 13 Aug 21

Jigar Gohil
06:07 10 Aug 21

RJ Backpackers
14:37 09 Aug 21

Manish Pandey
15:15 05 Aug 21

Pratigna Panchal
13:40 22 Jul 21
Good treatment. Friendly staff and doctor.

Akshay Pathak
14:38 14 Jul 21
Excellent service,,, staff behavior too good

Anuradha Gowda
07:02 14 Jul 21
Informative and great treatment experience 👍👍👍🎉😤🎉

Rajpreet kour Uppal
14:46 10 Jul 21

Nidhi Panchal
13:17 09 Jul 21
Clinic is very neat and clean, dentist explained nicely about the cause of pain and its treatment.

Arun Khare
15:24 07 Jul 21
Nice clinic and good staff nice visit for Sanka dentist

Samir Darji
12:32 07 Jul 21

Neha Swami
12:09 06 Jul 21
Nice clinic and nice service

Suraj Kokane
15:08 30 Jun 21

Hetal Parmar
13:58 30 Jun 21
Good clinic hygnic clean and good dr and staff happy

Atlanta LLC
12:20 29 Jun 21
Good Experience...Highly recommended

Mitesh Patel
14:41 28 Jun 21
Had a good experience.. Nice treatment good advise. Visit the place for best treatment.

Virendra Singh
12:06 28 Jun 21
Good service.. Friendly advice and service from staff..

AJEET TRIPATHI
14:11 16 Jun 21
Staff and doctors are really good.

Faizan Saiyed
12:43 09 Jun 21

Rinkal Panchal
06:25 07 Jun 21
Nice sabka dentist clinic and proper give guidelines.

Darshan Jani
06:36 03 Jun 21

Pradip Patel
14:22 02 Jun 21
Good clinic very hygienic and clean dr and staf is very good

Salman Dosani
04:40 02 Jun 21
good clinic very hygienic and clean Dr and support staff is very good

Mayur Makwinamayurvisanubhi
12:35 27 May 21
Very good treatment and friendly doctor and staff.. truly recommend..👍🏻

Miracle Christian
05:45 22 May 21

Shubham Ramveersingh Rathor
12:30 07 May 21
Nice treatment with each and every possible easy ways for patients. Thank You for your best support..

Nilesh Channa
06:45 27 Apr 21
Clinic clian is very supar

Raviya Darshan
14:32 26 Apr 21
The best crew and free of charge to check when you visit it

deepak agrawal
11:51 23 Apr 21
Supar clinic and staff very friendly

bhadauriya jitendra
06:56 23 Apr 21

Vaghela Mehulsinh
11:39 22 Apr 21
It was really awesome experience.... Must visit for your all dental need.

KD Gajjar Official
13:39 15 Apr 21
Sabka dentist supar clinic

Dinesh Mali
14:36 07 Apr 21
Experience was good at sabka dentist and the consultant provide to me was very helpful.

Vaibhav Kothari
05:58 19 Mar 21

kalpesh Bk
12:18 11 Mar 21

Sonal Parmar
15:31 23 Feb 21