Address: D Block, Shop No 6, Ground Floor, Puspam Business Campus, opp. Shivshakti Soc, Vastral, Ahmedabad, Gujarat 380018, India
Monday – Saturday 11 AM – 8 PM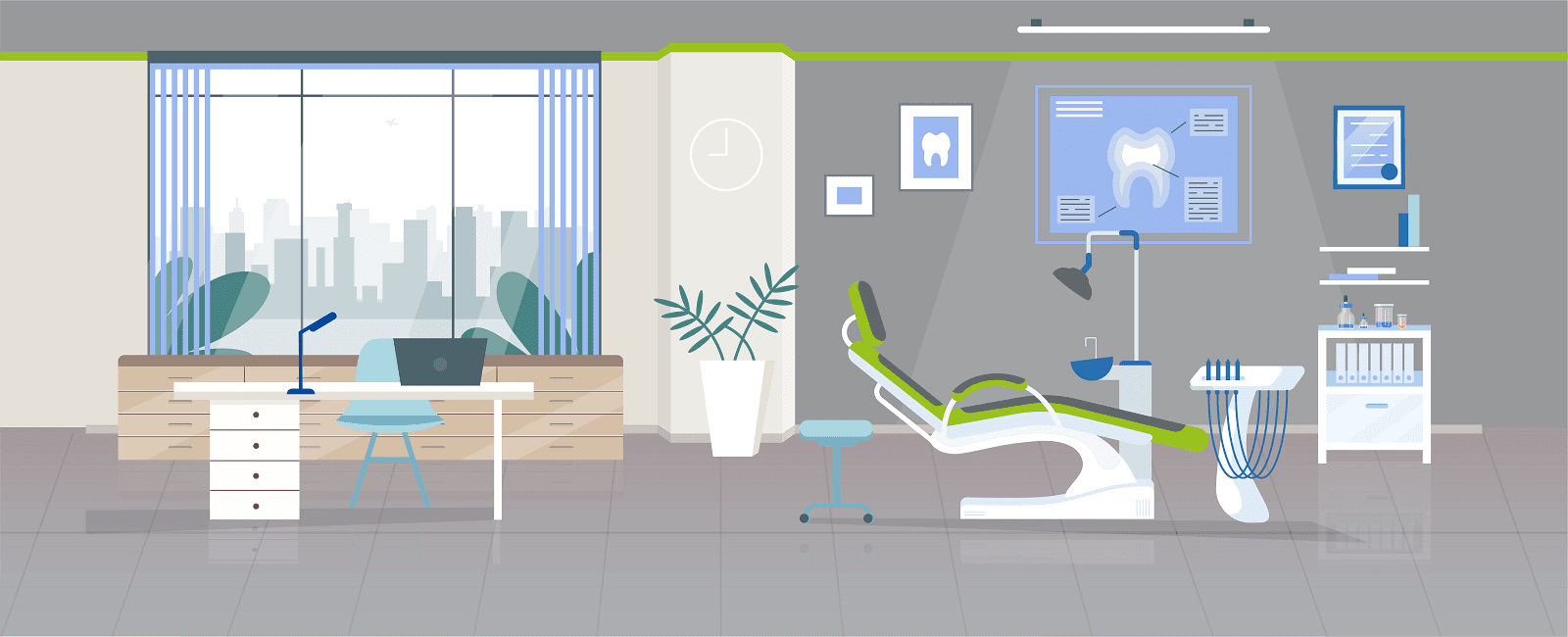 Offers a relaxed and unique dental care experience, coupled with the highest standards of dental treatments. Dentistry absolutely need not to be anything less than a pampered pleasant experience. Dental treatments in Vastral, Ahmedabad at Sabka dentist dental clinic confines in a calm surrounding and, will amaze you with how painless and fast most of the modern dentistry is! At Sabka Dentist, our aim is to provide good oral health and create beautiful smiles. In the process of achieving this, we provide an excellent implant, preventive, restorative, and conventional dentistry. Our commitment to these goals provides you with unparalleled service with the highest standards of dental hygiene in a comfortable and pampering environment. We know you will be delighted, not only with the treatment but with the way you are treated. Here you will find a welcoming ambiance with warm, friendly staff and total transparency.
All dental treatments from dental crowns to major smile makeovers; a wide range of dentistry procedures and full mouth dental implants; everything is available under one roof!
The well trained and specialized dental team constantly staying updated through continuing dental education.
State of the art treatment techniques and instrumentation.
Value for money treatment options and costs.
Zero waiting policy.
Priority treatment completion at no extra cost for time-bound patients.
If you are looking for any type of dental treatment like metal free crowns and bridges, veneers, dental implants, tooth whitening, implant dentures, smile corrections, gap closures, fixed teeth, root canal treatment, gum surgery, kids dentistry, laser dentistry, gummy smile correction, wisdom teeth extractions, dental X-rays, etc., we are the ideal choice for best dentists for dental treatment in Ahmedabad, India.

Nice treatment with each and every possible easy ways for patients. Thank You for your best support..

Nilesh Channa
06:45 27 Apr 21
Clinic clian is very supar

Raviya Darshan
14:32 26 Apr 21
The best crew and free of charge to check when you visit it

deepak agrawal
11:51 23 Apr 21
Supar clinic and staff very friendly

bhadauriya jitendra
06:56 23 Apr 21

Vaghela Mehulsinh
11:39 22 Apr 21
It was really awesome experience.... Must visit for your all dental need.

KD Gajjar Official
13:39 15 Apr 21
Sabka dentist supar clinic

Dinesh Mali
14:36 07 Apr 21
Experience was good at sabka dentist and the consultant provide to me was very helpful.

Vaibhav Kothari
05:58 19 Mar 21

kalpesh Bk
12:18 11 Mar 21

Sonal Parmar
15:31 23 Feb 21
Good staff and good clinic and good sjjtion

dhaval patel
06:56 16 Feb 21
સબકા ડેન્ટિસ્ત good clinic

shiv tandav Praful
05:08 12 Feb 21

CHHAILSINGH RAJPUT
06:46 09 Feb 21
Nice dr and staff I got what I want for my teeth so it's good..


Pareshs Patel
08:44 04 Feb 21
Its good one for dental treatment.. Doctor is very calm and explain whole the process very properly

Pavan Agrawal
08:03 02 Feb 21
Harmful behaviour of Doctor & Very very much Supportive Staf

Panchal Jugal
16:22 25 Jan 21
Awesome.. Nyc supporting staff.

Jigar Patel
14:36 25 Jan 21
Nice approach of the drNear and clean clinicPricing little bit on higher side but...Overall nice experience

Naman Bhakodiya
04:33 23 Jan 21
All staf and doctor is verry goodGood job

SaNjAy KuMaR
15:02 22 Jan 21
Excellence service , Thanks Dr Chandani & Team.

Nilesh Singh
15:48 13 Jan 21

Very polite dr. And whole staff. Best dentist facility at reasonable price

Azad Kurmi
16:41 06 Jan 21
Txs Sabka dentist , vastral branch

Oad Vishal
07:08 04 Jan 21
It is my first visit of sabka dentist.First of all, consultancy of doctor is best and humbly to talk and explain....worth it.. the visit

Deepak Mall
07:42 26 Dec 20
Very satisfied after visiting SABKA DENTIST. Happy to choose the best dental clinic.very hygienic conditions .

Devansh Sharma Chandrashekhar
16:03 25 Dec 20
The Best Crew And Free Of Charge To Chekup When You Vist It. Loved It

Aarav Kokare
14:34 25 Dec 20
Doctors and staff are good and treatment is too good

Prem Parekh
14:49 23 Dec 20
Proper hygiene with asceptic precautionsKnowledgeable dentist 🦷

anand baraiya
13:20 18 Dec 20