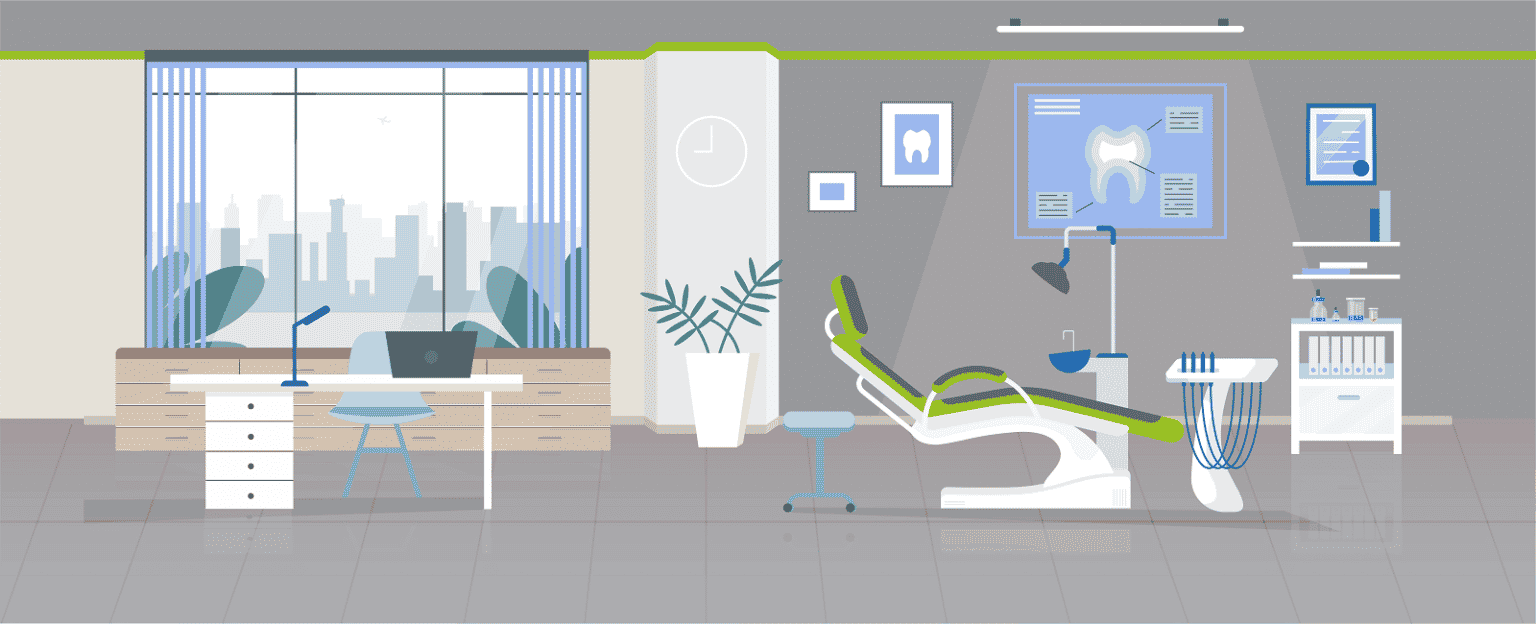 About Sabka Dentist in Mumbai
At Sabka Dentist, we work with some of the best dentists in Mumbai. All in all, our dentists have treated more than 6 Lakh patients in Mumbai. Our dental experience and expertise allow us to claim leadership in the domain of Dentistry in Mumbai.
Our Mission is to make the smile of patients whole again. We want to provide our patients with the best as well as satisfactory dental treatment. Our Vision is to serve everyone and make good dental services available to one and all. We firmly believe in the quote – "the sole meaning of life is to serve everyone." 
We are middle class company with middle class values. Our core principles are based on middle-class values – hard work, self-discipline, thrift, honesty, aspiration and ambition. Sabka Dentist clinics are associated with some of the top dentists in Mumbai and have a legacy in the dental industry that is yet unmatched.
How to select a good dentist in Mumbai?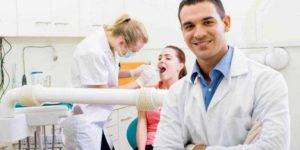 If you are having trouble finding the best dentist near me in Mumbai. We Sabka Dentist make it easy for you. We have some of the top dentists in Mumbai working with us. Sabka Dentist has an esteemed legacy in the dentistry field, hence why we are able to attract talent to work with us.
We also look for experienced dentists in Mumbai who can diagnose with accuracy and suggest the best possible treatment. Our motto is simple – provide world-class care at an affordable price, and make the patient feel at ease during the treatment.
What are the Services/ Treatments that are provided at Sabka Dentist in Mumbai ?
Check-Up: Our famous & good dentist in Mumbai recommend that every individual should duly get dental check – up every 6 months. Thorough dental check – up of any dental anomaly or problem is done. We provide free check – up consultation.
Extraction: One can have painless removal of tooth or root piece, with minimal trauma to investing tissues, such that there is no post-operative problem. The dentist will indicate extraction if the tooth is mobile, tooth is grossly decayed such that only root piece remains or if there is any other reason.

Oral Surgery: Sabka Dentist has qualified best dentists in Mumbai with postgraduate degree of Master of Dental Surgery (MDS) in Oral & Maxillofacial Surgery. They are efficient in performing oral surgeries like extraction of impacted wisdom tooth, surgeries to insert dental implants and many other oral surgeries.
Cleaning, Scaling and Polishing: Use of ultrasonic device is made to remove tartar & plaque from the surface of teeth. Polishing follows this. Our best dentists in Mumbai recommend getting scaling done every 6 months to maintain healthy periodontium.
Cavity filling: Restoration of tooth cavities is done with permanent cements like imported composite resins, which are long-lasting.
Replacing missing teeth: One should replace missing tooth as soon as possible. Otherwise, mesial drift, which is the tendency of teeth to move in mesial direction within the arch, will close the gap produced by missing teeth over time. Our best dentists in Mumbai offer multiple options. Different fixed prosthetics available are crowns, bridges and implants. Removable dentures are also available.
Root canal treatment: Root canal treatment is a sequential procedure of replacing infected dental pulp in a carious tooth with inert gutta-percha material. Our best dentists in Mumbai will indicate if the need be. We also offer single sitting root canal treatments. We have Endodontic experts at our dental clinics in Mumbai as well, who are experts at root canal treatment.

Orthodontic Treatment with Braces: Orthodontic treatment is done to bring correction of misaligned teeth -. Habit breaking appliances are also provided to children with habits like thumb sucking, tongue thrusting and other oral habits. We have a panel of orthodontists in our clinics in Mumbai.
Periodontics or Treatment Of Gums: If the patient has periodontitis i.e. swollen gums, we provide complete treatment for the same.
Teeth Whitening: Don't feel shy about stained and dull teeth. Our best dentists in Mumbai also offer comprehensive teeth whitening treatment. Your dream of having stunning white smile can be turned into reality!
Smile Makeover: We also offer smile designing with variety of options like ceramic veneers, tooth bonding etc.
Laser Dentistry: We use Laser in Dentistry for treating gummy smile, crown lengthening, for treating high frenulum attachment and few other procedures.
Extraction of Impacted or Grossly Decayed Wisdom Tooth: Wisdom teeth are the last 4 teeth (third molars), two in each jaw. They erupt in the mouth between the age of 18 and 25. Sometimes, they may not have enough room to erupt or develop normally. This will cause the third molar/ wisdom tooth to be impacted. Impacted molars may result in pain, swelling, bad breath and damage to other teeth and other dental problems. Thus, impacted wisdom tooth needs to be extracted. Also, due to its hindmost positioning in the jaw, there might be difficulty in brushing or flossing, which makes it more prone to decay. Thus, if the third molar is grossly decayed, it is necessary to extract it. -However, it is not always necessary to extract wisdom tooth. That's why a consultation for the same is necessary.
Temperomandibular joint (TMJ) disorders: Temperomandibular joint (TMJ) acts like a hinge that connects your jawbone to skull. One has two TMJ joints on each side of the jaw. Its disorder may result in acute pain in and around the TMJ and ear. Difficulty in chewing or pain while chewing may also be experienced. You may also hear clicking sound while opening and closing the jaw. To identify the etiology of the symptoms, it is advisable to take consultation of our best dentists in Mumbai.
All in all, we are able to provide quality dental treatment for a wide variety of issues. So if you are looking for a dentist nearby, Sabka Dentist should top your list. We work with some of the best dentist in Mumbai, and you will find our dental treatment prices very economical.
Technology & Facilities at Sabka Dentist Used by our Best Dentist in Mumbai
Digital dentistry has also made its way into Sabka Dentist. Our treatments are digitalized. We also digitally store our patient's details and dental history in our database, so that it is useful for future dental treatments and follow-ups. Also, all our dental clinics in Mumbai have the same technology, instrumentation and facilities.
All our dental clinics in Mumbai follow sterilization protocols and are equipped with Class – B Sterilizers, Fumigators and Ultrasonic Cleaners.
We make use of the latest CAD (Computer Assisted Design) and CAM (Computer Assisted Manufacturing) technology to make dental crowns. Conventional method involves a period of 3 to 5 days, whereas CAD CAM can deliver instant crowns.
We have also have top of the line equipment like lasers, physiodispensers, micro processor controlled endodontic equipments and other advanced technologies.
We also make use of Digital Radiovisiography (RVG) because of greater X – ray exposure and time with film – based systems. RVG is equipped with special image analysis software. It also produces high – quality digital image on the screen immediately. It is also possible to save these digital images for future dental follow – up.
We use high quality materials from companies like Kodak, 3M, Dentsply, Coltene Whaledent, Nobel Biocare, ADIN etc. Our famous dentists in Mumbai are trained and skilled at using the latest technology. Our dentists thus, usually get featured on the list of top dentists in Mumbai because of this reason.
How can Sabka Dentist in Mumbai help you?
Sabka Dentist aims to improve community oral health in Mumbai.
We provide Free check-ups and X-ray consultations and give total dental care to all the patients under one roof.
Sabka Dentist has the Top expert dentists in Mumbai near you to provide prestige quality treatment at an affordable cost.
Also, we maintain with patients to ensure that they come for regular dental check-ups every 6 months. As a result, the customer-centric approach of our team has made them earn the title of 'Best Dentists in Mumbai'.
Tell me more about Sabka Dentist
If you are one of those individuals who are particular about your dental health care, you must pick the best when it comes to dental checkups and treatments. Dentists from Sabka Dentist are frequently rated as among the best dentists in Mumbai.
At Sabka Dentist, patients not just obtain world-class treatment for their dental complications, but will also get to enjoy among the finest in-clinic patient experiences across India.
Irrespective of the background or occupation of an individual, we guarantee that all our patients feel comfortable and experience absolutely no issues when approaching or getting their oral problems across to our dental specialists. Our dentists are some of the top dentists in Mumbai.
Dentists from Sabka Dentist often make it to the top list of dentists in Mumbai. We have a great team of dental experts and doctors and state of the art facilities within our dental clinics. Sabka Dentist was started way back in October 2010, with a single medical clinic in Vile Parle.
Now, we have grown to around more than a 100 clinics in Mumbai, Pune, Ahmedabad, Surat, Bangalore, Navi Mumbai, Thane. Our team works to encourage better dental health and aid men, women and children to truly feel and look good, and proudly carry their smiles.
No wonder, because of our team's determination and the vision to help spread smiles across the world, our dentists have consistently managed to make it on the list of best dental surgeons in Mumbai. We have some of the best oral and maxillofacial surgeons in Mumbai.
So, next time you are planning to visit a dentist in Mumbai, our dentists should be at the top of your list of dentists in Mumbai. Consider us your own 'Apna Dentist' or 'My Dentist'; we can help you with your dental problems so that you can always spread happiness with your beautiful smile.
Andheri (East)
5 Ground formazan villag, Opp Jaslok Farsan Opp Anderi Rly Stn.S.N.Road Andheri East Mumbai 400069
Bandra (West)
Room no-45.1st Flr Gopal Mansion Turner Rd Bandra (w) Mumbai-400050
Chamunda Circle
Shop no.4, Nimesh Kunj, Opp Jain Mandir, Mandpeshwar road, Near Gokul Hotel, Borivali west, Mumbai – 400092
Goregaon (West) / S.V. Road
Shop No.10 Anand Vatika Society S.V.Road Goregaon West Mumbai – 400 062
Vile Parle West
Shop no 5,Anuradha Building ,S.V Road Irla Bridge,Near Jain Temple,Opp. PNG Jewellers,Andheri west Mumbai 400058.
Malad West
Shop No 2, Darshan House, CTS no 834, Mamlatdarwadi main road, Malad (west), Mumbai 400 064
Mahavir Nagar
Shop No-13, Gr Floor, Goverdhan Nagar 41 Wing Poisair gymkhana Road, Kandiavli ( West) Mumbai :- 400067
Borivali West
Gr Floor, Saraswati Niwas, Eksar Road, Babai Naka, Borivali (west), Mumbai 400092
Thakur Village
Shop No-4, Vasant Utsav Rangoli Building, 120 feet Road, Thakur Village, Kandivali (East), Mumbai – 101
Sion
201 Bansari Bhuvan, Sion Road, Opp: Sion Hospital, Near Jain Society Signal,
SION, Mumbai 400022
Gokuldham-Goregaon East
Shop No-1, B-Wing, Satellite Garden 1 CHS, Near Gokuldham, Gen. A.K. Vaidya Marg, Goregaon (East), Mumbai – 63
Takshila-Andheri East
Shop No-2A, Takshila Bldg. No-29 CHS, Andheri (E), Mumbai – 93.
Powai
Ground Floor, 10C Petrol Pump, Opp. IIT Mumbai Main Gate, Powai, Mumbai – 76
Ghatkopar East
Shop no 1 Ground Floor Megh Ratan CHS ltd Junction of tilak road and Derasar Lane Ghatkopar east Near Indusind Bank Mumbai 400077
Lal Baug
Shop No. 14,Shree Dutta Krupa CHS,Dr. B.A. Road,Opp. Voltas,Lal Baug,Mumbai-400012
Mulund West Station
Shop No.10,Gala Kunj Appartment,Opp. Vani Vidyalaya,J.N. Road,Mulund West,Mumbai-80.
Dahisar East
Shop no 1 A ,Ground Floor, BPT Employees Swed Ganga CHS LTD, C.S Road, ANAND NAGAR Dahisar East Mumbai 400068. (Landmark Next to Bank of Baroda)
Mira Road
Shanti Plaza, Shop No 17, Station Road ,Ground Floor, Near Oriental Bank, Sector 11, Shanti Nagar, Mira Road East, Maharashtra 401107
Chembur
Shop No 6 Sunny Estate building no 2 Sion Trombay Road Near to IDBI bank /Opp Dena bank / Near to Diamond Garden Chembur East Mumbai 400071
J.B. Nagar-Andheri East
Flat No: 202/B-3, Greenland CHS Ltd, J.B. Nagar, Andheri (East), Mumbai 400059
Andheri West D. N. Nagar
Shop no-2, Metro View Building, 1st Floor A wing, opp. Apna Bazaar, D.N.Nagar, Andheri West, Mumbai, Maharashtra 400053
Bandra East (Kalanagar)
Shop No 2713, Building No.61, Bandra Tarang Building, Opp Bank of Maharashtra, Gandhi Nagar,Bandra East 40005
Andheri West (7 Bunglows)
8, A- wing, 1st Floor, Pink Apartments, near 7 Bunglows Garden, Versova,, Andheri West, Mumbai, Maharashtra 400061
Mulund West (Vasant Oscar)
Office No-007, Hallmark, Vasant oscar, LBS road Mulund west Mumbai 400080.
Dadar West
7-A Sarvodaya Bhuvan, Opp. Apna Bazar,Gokhale Road,(North),Dadar West Mumbai 400028
Colaba
Ground Floor,Daulat Shirin CHS,Near Colaba Post Office, Opp.Bombay Baptist Church Colaba Mumbai 400005
Vile Parle East (Hanuman Road)
Shop No 8, Narayan Nagar Building, Ramesh Nagar, Hanuman Road, Vile Parle East, Opposite of Lakme Salon, Mumbai 400057
Oshiwara
Shop No 12, Oshiwara Ekdant CHS Ltd, Next to Great Home Super Market, Andheri Link Rd, opp. Mohan Medical, Extension Mhada Lay-Out, Oshiwara, Jogeshwari West, Mumbai, Maharashtra 400102