Dental Clinic in Bandra West
Address: Shop No-45, 1st Floor, Gopal Mansion, Above Janta Book Depot Near Bandra talaav & PWC Building, Gurunanak Road (Station Road), Bandra , Mumbai, Maharashtra – 400050
Monday – Saturday 10 AM – 7 PM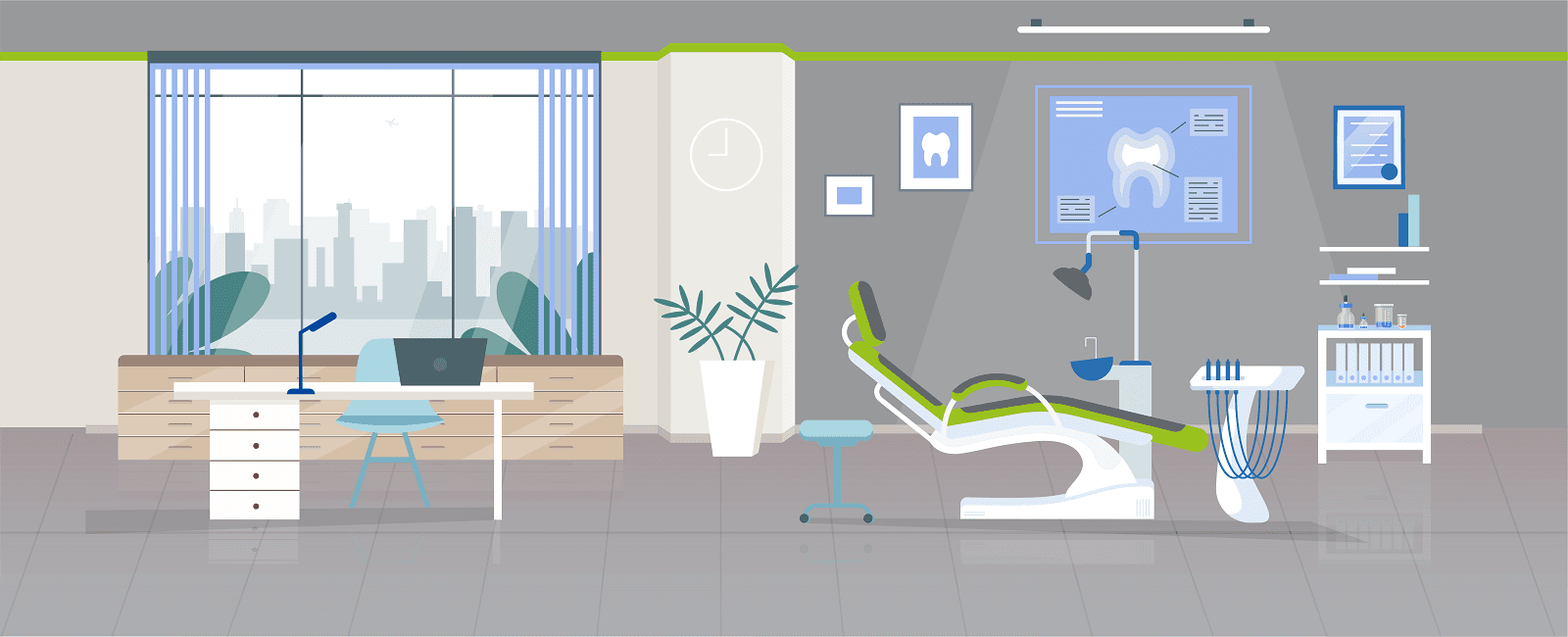 Treatment was wonderfully done by doctor.

Mayank Pandey
06:43 23 Oct 21

Bishnu Bhudeesh
07:59 20 Oct 21
I have done my braces treatment with dr kyumi.it was wonderful experience to get treated by her.she treat so well. Very much satisfied with treatment.thank you so much......

Pari Sankpal
15:59 17 Oct 21
Got my fillings done. Excellent service standards. Keep up the good work

Adil Bajirao
12:50 11 Oct 21
The checkup went really well.

akshata kadam
08:11 11 Oct 21
Great experience. I have been coming here for a long time

Krishanu Sinha
07:48 09 Oct 21
Consultation as per requirement prices are a bit higher

Roselina Fernandes
11:52 08 Oct 21
Very nice treatment and staff also very kind...

Purnima Yadav
09:53 06 Oct 21

Shifa Khan
08:58 06 Oct 21
Invisible aliners are very good and comfortable,happy with it, thanks sabka dentist.

Sachin Rajput
08:57 06 Oct 21
I am glad that i have selected sabka dentist. It was an awesome experience with them specially Dr.Pia who is very cooperative and caring.Finally I am done with my braces and the results are amazing like seriously I can't stop smiling thank you so much sabka dentist it was a fantastic experience with all of you guys..!!

Uzma Shaikh
11:28 04 Oct 21
Overall i had a very good experience here they are amazing and very talented!

Aliya Shaikh
11:27 04 Oct 21

Dashrath Mandal
07:42 28 Sep 21
It's was a good experience with Sabaka.

Priti Thengal
07:31 28 Sep 21
I was having metalic braces It was a great experience. My teeth is completely perfect now i just love it

Jenny Fernandes
09:19 23 Sep 21
The braces and retainer treatment was excellentWould recommend sabka dentist to everyoneSafe and best.

Aryan Hasija
10:30 20 Sep 21
Service is very good. I am satisfied with doctor who explain clearly everything to me.

AARYA AGRAWAL
09:35 16 Sep 21
I got my orthodontic treatment done from here. Within 11 months it got successfully completed, Dr Kyumi was very patient in explaining and helping me through the process. It's been 2 years since and I'm very happy with the results. Would recommend for any dental treatment.

Harshada Panchal
08:20 14 Sep 21
My visit to this place was a way good than I had imagined the.. The ambience was best as well as the staff and doctors were co operative too. I had my braces treatment over here and until the end I was supported by the staff and doctors …

Nikita Mahadik
17:43 13 Sep 21
I recently visited for my dentures.. as per the doctors my bone was flat so they advised me to get some screws/implants fixed dentures... it took around 4.5months for the entire thing to finish.. I had to go multiple times. All worth it as I can chew food properly now..

Street Corner
17:49 12 Sep 21
I got my braces done here... My teeth was in bad shape earlier.Now I have perfect set of teeth..It took around 2.5yrs to complete my treatment. Braces specialist has done an amazing job. I thank sabka dentist team for giving me a better smile.

chetan iskar
17:48 12 Sep 21

FURQAN SHAIKH
14:23 08 Sep 21
Treated very well by Dr Shipli

Jayesh Shirke
13:53 08 Sep 21
Done my teeth cleaning process.Nice facility and a very good experience. Also Recently i put aligners it's my second set and i fell very comfortable and effective on my teeth..

Faizan Ansari
07:52 07 Sep 21
Good query solved regarding my tooth.problem and advice given to me to cleaning my tooth in one sitting.

Prakash Sawant
06:20 05 Sep 21
Polite and professional doctor and explain me everything what ever I wanted to know about it and very helpful staff

jacky menghani
14:12 02 Sep 21
EXCELLANT DOCTOR AND GOOD HYGIENE

Arlene Carvalho
07:59 01 Sep 21
Very nice place, doctors are friendly and professional. Also very reasonable in cost


Natasha Ferns
06:34 31 Aug 21
This is my best experiences compare to any other dental clinic. Dr. And other staff is very cooperative

Amit Chavan
11:51 28 Aug 21
Good experience. Explained everything detaily.

Chinnu anna
12:39 27 Aug 21
Got my braces treatment done here by dr.aditya and got good results. Staff is also very good

Vaishnavi More
12:08 26 Aug 21
I visit is fine this sabka dentist

sangita meshram
09:56 25 Aug 21
Changing my opinion after much better experience and service sabka dentist. Gave unexpected discount also.

hussein attari
17:10 21 Aug 21
Was a very good experience. The Dr was so good at her hands. Felt minimum pain. And Very kind staff.

Check up done very good clinic and staff also nice... thank you...

Today i visited your clinic at around 5:30pm .all the staffs were very welcoming and cooperative.Dr shilpi Hegde is very sweet and helped me through out the check up.Sabka dentist previleged to have Bandra team.Received Best treatment.😊😊Thank you

Book Money management
16:25 05 Aug 21
Overall my experience was good, all precautions were taken. I would like to suggest before attending the patient you should have a talk with him, so his/her doubts get cleared.

Hajwane Imran
06:27 04 Aug 21
Got my braces treatment done here by dr.kyumi... she is excellent at her work, inturn I have got very good results after braces... Treatment duration was little extra than communicated due to lockdown.. thank you sabka dentist team..

Nayana More
10:35 03 Aug 21

I had dental implant in bandra west clinic treatment were done very nice.staff are very careful and polite.i never had any issues with my tooth later as the treatment was done very well.highly recommend to visit the clinic 😊😊

Nik Mhaskar
09:01 30 Jul 21
I had my fillings and braces treatment done here. The overall experience was great.I thank Dr Aditya for the treatment which he had treated with utmost care. 🙂I thank all the staff who had been coordinating with me for the appointment. Ms Aruna and Ms Deepali has been most polite. 😁Thank you.God bless you'll. Stay safe. Stay healthy.

Ashwini Edward
07:32 27 Jul 21
Started with my invisible braces 5months back.. I can see the difference .. Gaps in my front tooth have closed now..

vijith shetty
03:36 25 Jul 21
My check up was done in Bandra West clinic is amezing experience dr and staff very kind and humble I am very happy with sabka dentist thank you 😊😊😊😊😊

TFCtiffin Raaj
10:08 24 Jul 21
I recently visited this clinic for my mother's treatment. Earlier she was not able to chew food properly, but now she is able to . Doctor suggested to get denture done for her ,with some additions of implants .. My mother is happy that she does not have to remove the denture at night.

Deepali Rade
07:19 23 Jul 21

I had a comfortable experience with Dr.Shilpi who treated me and the subordinates who helped me with my needs.

hasmukh macwan
11:51 29 Jun 21
Very professional staff and very very good, polite dentist. Will definitely visit again!

ZoyaTabrez Mikhail
06:29 29 Jun 21
Treatment was well explained by Dr Kyumi and Dr Shilpi before beginning. Overall very happy. Highly recommended.

Keziah Johnson
04:57 24 Jun 21

Shashikant Patil
13:02 23 Jun 21
Have been doin my treatment Here since few years , good service

Staff is very freindly and sd aligners works great, and are very comfortable, and affordable. The clinic well maintained and hygenic

Komal Vyas
13:11 22 Jun 21
Good service overall doctor is very helpfull had repeat visit.

Amod Desai
10:29 19 Jun 21
Got my braces treatment done here. The doctors and staff are amazing and professional. Overall liked the experience and results were satisfactory.

Amazing experience with sabka dentist.staff is very kind and helpful...😊😊

megha Thakur
03:53 17 Jun 21
Nice dental clinic for More experience...😇

OMSAI VARADKAR
10:45 16 Jun 21
Excellent hands of doctor really didnt felt even the slightest pain or discomfort .truely professional work

samir kokate
09:48 16 Jun 21
Excellent doctor & very good staff

Rajeshree Shah
17:05 30 May 21

Godwin D'souza
14:27 28 May 21
Doctors are very kind and helpful

Naaz Memon
12:49 26 May 21

Jakirali shaikh
06:46 25 May 21
Best affordable dentist clinic, had a good experience without any hassle and also they give some amazing offers as well .

Priyanka Paria
06:11 21 May 21
I had my complete braces treatment here, i was having overlapping front tooth and some alignment issues thanks to Dr kyumi and staff for this awesome result!

Aryan Choudhary
08:11 15 May 21
Good precautions are taken..helpful staff..highly recommended

komal gaikwad
11:07 14 May 21

mayur Dabhi
10:56 12 May 21
Good and painless service

Amol Nalawade
06:27 12 May 21
Amazing experience with Sabka Dentist. Got my braces treatment done here. It took 3 years as because of pandemic it was delayed. But the results are satisfying. They are very humble and cooperative.

Ajinkya Gole
09:34 08 May 21

श्री.जितेंद्र पारंगे
06:01 08 May 21
The dentist was very polite and she was good with her work

Devika Jayakar
11:05 04 May 21
Very Good Consult By Dr And All Staf Its Very Good Experience For Me I Suggest To All Come Sabka Dentist

tabrez khan
10:50 23 Apr 21

Tanaji More
11:08 21 Apr 21
Good service, helpful staff, all covid precautions taken , safe ..

Kunika Kasare
10:59 21 Apr 21
Great service! Highly recommendable 👌🏽👌🏽👌🏽

Shardul Jadhav
12:21 20 Apr 21

Girish Maingade
12:11 20 Apr 21
It was a amazing experience of Sabka Dentist,talented staff and service is also good.Punctual on the time for appointment .

Pratik Rathod
11:30 17 Apr 21
Happy to take treatment from dr.And very supportive staff also

Sanket Jogale
11:27 17 Apr 21