Dental Clinic in Bandra West
Address: Shop No-45, 1st Floor, Gopal Mansion, Above Janta Book Depot Near Bandra talaav & PWC Building, Gurunanak Road (Station Road), Bandra , Mumbai, Maharashtra – 400050
Monday – Saturday 11 AM – 8 PM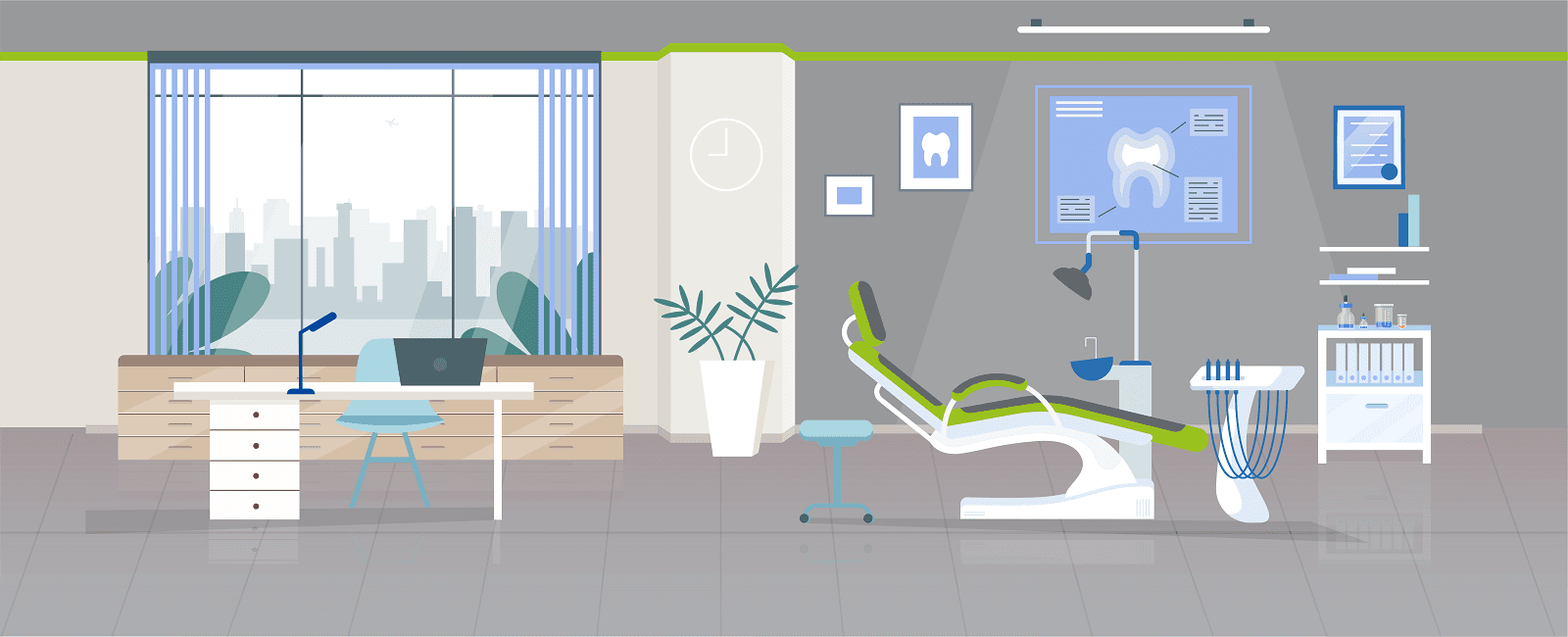 Nice treatment happy to visit

Afsheen Mirza
13:12 02 Mar 21
Helped me to get perfect smile 😁

RUSHIKESH MESHRAM.
06:24 02 Mar 21
Good working staff and carrying patients

Atul Thakur
04:04 02 Mar 21

Get always good response from that branch and very good staaf

vishal thakur
09:26 01 Mar 21

Shubham Patil
08:55 01 Mar 21

ROHIT RAMBADE
08:50 01 Mar 21

Firdous Shaikh
10:06 27 Feb 21
Very good and understanding staff and doctors, made me so comfortable whenever I visited during my treatment. God bless

Harshi Tripathi
10:52 25 Feb 21
My check up was done in bandra clinic dr shilpi is very nicely explen the treatment plan and staff also very kind and helpfull..

Moayyub Siddiqee
13:49 24 Feb 21
After Covid,they have maintained proper hygiene at the clinic.On time followup calls and braces treatment was completed within the time mentioned.One bad thing was based on Sabka dentist as they misplaced my appointments during branch change and could not get calls for 8-9 months during corona.

Akshay Kante
12:48 20 Feb 21

Tasneem Sagri
14:20 18 Feb 21
Good treatment by sabka dentist

Chetan Khaire
11:25 16 Feb 21
Good job and good service

Jitu Thakur
10:27 16 Feb 21
Very nice behaviour with patient

Abhishek Singh
11:07 12 Feb 21
Good job by doctor Shilpi and her assistant . Courteous staff at the entry and good in following up and reminding you about your next appointment

Darryl Coutinho
07:24 12 Feb 21
Very good service and good staff

Vijaya Chavan
12:18 11 Feb 21
Very satisfied with the treatment and able to see noticeable changes

Adit Patil
09:16 10 Feb 21
Visited this clinic for my niece's dental checkup and the doctor there was so comfortable talking to as long as her work

prachi tambe
12:29 09 Feb 21
Awesome experience very generous staff

Mohsin Khan
12:26 09 Feb 21

Sapna Lokhande
09:17 09 Feb 21
1. Punctual on appointment time given2. Many steps taken for maintainingcleanliness and hygiene.3. Doctors put you at ease, are knowledgeableand are adept in their domain.4. Process of assessing the treatmentrequired and cost is communicated on yourfirst visit, which is very helpful.5. Treatment completed in adequate sittingsat affordable cost.

Lata Sarkara
04:02 09 Feb 21

nisha verma
14:30 08 Feb 21
Very cooperative staff and good dental services to the patient

Vijay Bapardekar
13:26 08 Feb 21

Manojkumar Sharma
09:25 08 Feb 21
Guys go and check your teeth it's very good dentist .

chetan dholi
10:57 05 Feb 21
very nice survice and good behaviour all staff thank you for ur wonderful work

sanatrueworld S
10:07 03 Feb 21

Dashrath Mandal
06:50 03 Feb 21

Neha Jaiswar
06:04 03 Feb 21
Very nice staff and service also nice

Sunita Utekar
12:48 01 Feb 21
Good service good staff...

Sanjay Yadav
06:07 30 Jan 21
Very happy with the service. Dr Shilpi very knowledgeable and will give u the perfect suggestion not like others who try to fill their pockets.. Receiptionst is very humble kind and polite..

Vaibhav Gaikwad
06:34 20 Jan 21
Had been for my rootcanal treatment.. treatment was done in week's time , it was bit expensive, but worth it.. I had a pleasant experience.🤗

suparna v shetty
18:05 15 Jan 21
Very well mannered staff n good coordinations n good care towards d patients so soothing that patients feel immediately comfort about recovery.thank you to doctors of sabka dentist..bandra..for excellent service.

Vishal Arewar
13:12 15 Jan 21
Excellent,satisfied ,perfect scheduling and follow up.Looking forward for further treatments.

Bakir Pachorawala
09:21 13 Jan 21
My experience with sabka dentist was nice doctors and all staff are good .

roshni lakra
10:19 05 Jan 21
Overall an excellent service , would recommend sabka dentist for any sort of dental issues..

vijith shetty
14:47 03 Jan 21

Mansi Patil 41
17:32 02 Jan 21
It's very safe and can be trusted 👍

Sci-H 1071 Bhumee Kamble
09:39 25 Dec 20
The service was excellent, doctor was helpful, no unnecessary expenses adviced.

Arshad Shaikh
07:38 23 Dec 20

Krish Tahiliani
11:53 22 Dec 20
Clinic is absolutely clean and hygienic dr shilpi are well experienced to handle case and reception staff also very helpful.....

Shehbaz Qureshi
13:34 21 Dec 20
Nice service and supportive staff...

Sachin Tomar
04:45 19 Dec 20
Totally satisfied with the guidance and the treatment rendered by the doctor..

Very good dr shilpi and receptionist are very help full thank you sabka dentist...

Shabana Shaikh
13:31 17 Dec 20
I was scared First but it was really a good experience my doctor was a dr Bhaggyashree, she is really good at handling kids .Sabka dentist service is very good.drs are very cooperative & helpful.giving proper information & guiding properly.

Mihika Shetty
13:05 17 Dec 20
Very good clinic and staff also very nice.....

Ankit Chavan
06:35 17 Dec 20
The dental services from the experts are excellent!

prakash motwani
09:30 12 Dec 20
Dr shilpi has did her job very nicely, excellent service from sabka dentist Bandra...

Venkateswara Rao Yavvari
02:43 05 Dec 20

ankit shah
12:21 01 Dec 20
Dr Shilpi from Sabka Dentist is very knowledgeable, sincere and explained every procedure of my dental treatment. Dental checkup is free at Sabka Dentist. A previous dentist was trying to make money by convincing me to remove all my 4 wisdom teeth, though my wisdom teeth did not pain me at all! They damaged one of my wisdom tooth with their dental instrument that created a hole in the enamel (so that I eventually get the tooth removed.) Gradually over a period of 6-9 months, that hole grew into a bigger cavity. I felt cheated and scammed and did not understand why was it necessary to remove my wisdom teeth if it does not pain you. Dr Shilpi explained to me that 2 of my wisdom teeth located at the lower jaw have erupted in a normal way and does not require removal. She said removal is needed only if it 'pains'. Thanks to Dr Shilpi, I have got the cavity filled on time. They have affordable packages. I highly recommend people to visit Sabka Dentist for their Dental treatment

Natasha Pereira
17:14 15 Nov 20
Visited this clinic on referral.. dentist who addressed me is an excellent lady whose aim was only to deliver right treatment. She very well explained me about the pros and cons.. I would like to get treated from her only if rates very affordable.. I would recommend this dentist, as she guides you for better treatment and not just try to pull out money from a layman..

Pooja infosys
16:48 12 Nov 20

I was very skeptical about any kind of treatments during this pandemic. But at sabkadentist iam glad that I met someone like Dr.Shilpi , who is not only a good dentist but also a good human to talk and ease out stress during treatment.


Manuel Fernandes
15:57 22 Oct 20
Amazing doctor .soft hand and very knowledgeable. I'm very happy with Dr shilpi hedge. All other staff of bandra clinic also very polite and good .prices are very reasonable compared to any other bandra dentist .

SANGEETA DHANUKA-TEEL
12:47 19 Oct 20
Good experience and suggestion also great👍

Saniya Shaikh
12:17 19 Oct 20
The Place overhaul is convenient.It has maintained all the necessary norms to stay safe against the Corona virus.The instruments are all well sanitised and sterilized .The staff are all very attentitive cooperative and helpful at the Bandra west clinic.Iwill not hesitate to recommend any one to visit Sabka dentist for their dental needs.I will like to personally add that Doctor Shilpi is very good at her profession and the Reception staff was very kind and polite.My visit yesterday at 0530pm was indeed a delightful experience.Iam a old client of Sabka dentist and will continue to be their satisfied customer in the near future😂🌷🖕👏 Thanks again.H.Lira ..Mahim

Himalyan Lira
06:12 10 Oct 20
while entering reception lady speaks rudely not considering me being a senior citizen. doctor is exceptionally good and polite lady.

I am happy with the doctor's behaviour.. she gave me a clear picture of what treatment to be done with the costing, which shows the transparency..

Bhavna Gujrati
15:43 07 Oct 20
Good service staff is very good...

Akash Pande
09:45 05 Oct 20
Visited here for the first time, had a good experience all together .. Dentist is extremely humble with good hand skills.. clinic is interiorly placed in an old building but inside the clinic I was treated well..

Imran Mohd
17:16 04 Oct 20
Good but front line staff like receptionist took time overall dr was effective and helpfull

Amod Desai
06:14 04 Oct 20
This is my honest review Had a severe toothache.. but was too scared to get any treatment done during Covid times.. My friend , told me at sabka dentist they are taking all measures to ensure our safety . Started my treatment treatment here.. so far easy go experience. :)

Nireeksha Shetty
04:51 04 Oct 20
It's really very good cooperative staff friendly doctor. Clinic is very hygienic Specially at the time of covid....

Pardeep Thakur
16:01 02 Oct 20
Good staff and good service.

Priyanka Kanojiya
12:27 02 Oct 20
I had a very good experience at bandra sabka dentist... Dentist very well explained me about the line of treatment and also gave me EMI options so that i can easily pay off my dental bills.. Clinic staffs are all good in their behaviour... All are using protective measures for patients safeguard, yes they are charging for it but its okay as its required during this pandemic.

Choti Sayyad
10:48 02 Oct 20
Very nice experience in sabka dentist

sohail khan
08:28 01 Oct 20
Successfully planted fallen teeth back into the gums with almost no pain. Well experienced dental surgeon Dr. Shreyas! Highlyrecommend them!

Faraz Syed
16:40 27 Sep 20

Ashwini Chavan
13:21 25 Sep 20
Nice Doctor and nice staff, receptionist always welcome with Smile, everyone must visit at least ones.

Sanjay Patil
11:16 25 Sep 20

Saee Sanjay Patil 2nd DOVE
10:35 25 Sep 20
Excellent doctor & very good staff

Rajeshree Shah
12:42 22 Sep 20
Very good service and an excellent staff very polite and humble very happy with the service. Thank you highly recommended 😊

Shraddha Pashte
16:20 15 Sep 20
I have completed my orthodontic treatment at sabka dentist Bandra WestHave receive awesome service around 2 years of my treatment. Specially the experience with Dr Aditya. He always listen to the patience concerns n worry.Perfect Smile after treatment have boast my confidenceThank you ☺️

divya potle
19:36 10 Sep 20

Rameshshintalappakorvan Korvan
13:28 02 Sep 20
Excellent service and hospitality.

Khaja Sayyed
13:24 02 Sep 20
I am thankful for sabka detist.all doctors are very good.treatment is also very good.

Nice consultant Dr pia thank you so much helpful all staff

Neha Qureshi
11:58 17 Mar 20

Shahidgarments 4456
13:22 14 Mar 20

dosti enterprises
12:34 13 Mar 20

Samsher Ansari
08:00 13 Mar 20
Awesome great work Dr. Pia Totlani🤟

Rekha Singh
15:11 12 Mar 20

Abdrin D'souza
13:50 12 Mar 20

Aakash Singh Rajput
14:14 11 Mar 20

Guru ghantal
14:14 11 Mar 20
Had a pleasant experience was on schedule and pain-free.very capable doctors but equipment could be better

Wilfred Fernandes
12:38 11 Mar 20
"Great service and care! from front desk to Dr. Pia. Thank you!"

Sofia Butt
17:27 07 Mar 20

Madan Chouhan
13:12 07 Mar 20
Nice service helpful staff gd team bst treatment

Virandra Kanaujiya
15:32 02 Mar 20
Root canal traetement is done nice service and polite and helpful staff

Nago Sonawane
15:09 02 Mar 20
Teeth Cleaning done very efficiently

Sabina Patel
13:29 02 Mar 20
I am happy with the team and I am feeling better now and now I know what to do thanks for helping me out of my problems

Saima Qureshi
15:06 28 Feb 20

KIRAN PAWAR
08:37 28 Feb 20
Polite dentist. Very good treatment.

shubham jain
12:33 27 Feb 20

Root canal treatments was done dr pia she Is really a good doc the staff cooperative happy with treatment

Haresh Totlani
10:32 26 Feb 20
Good.. Everyone should clean their teeth one time in 6 months.

shaikh nazar
09:43 26 Feb 20
Good service best doc &, treatment good affordable charge supporting staff

Kalpesh Kumawat
12:25 25 Feb 20
Excellent Treatment Go For treatment best in class

Jaffar Kazi
11:56 24 Feb 20
Happy treatment nicely welcome good doctors & staff

Rajendra Shalar
14:56 19 Feb 20
Nice experience, supporting staff

Vijay Pujaree
13:47 19 Feb 20

Sanket Morkar
11:55 19 Feb 20

Manjunath Mogaveera
14:42 17 Feb 20
Dr. Pia was good.she treated me. The receptionist is also very hospitable. Must visit

fauziya sayed
13:14 14 Feb 20

bhumika koli
15:47 13 Feb 20
Had a very good experience getting cleaning and two dental fillings done. Doctor gave good advice about keeping my denture clean and using a small brush in between teeth to keep it clean.

M.K. Iqbal
15:42 13 Feb 20
Very good experience. Best service and very friendly doctor. Overall great customer delight.

Amit Singh
13:02 13 Feb 20
Good ambinace & supporting staff

jamrul islam
09:46 13 Feb 20
happy with customer services

Yonus Shaikh
09:33 13 Feb 20
But place dental checkup & staff cooperative

Rakesh Nirmal
07:36 12 Feb 20
Nice service bst staff & doc but expensive treatment

Karim Ahmem Shaikh
04:26 11 Feb 20

Rahul Sharma
10:28 08 Feb 20
Dr. Pia, Gentle, an treatment well done. Satisfied.

ERMINA PEREIRA
11:50 07 Feb 20
Gr8 job done on my cleaning n polishing done by dr.Pia Totlani smooth hand ..pleasant personality..thanku so much

veena lalchandani
15:38 05 Feb 20

The doc was very accommodating and polite when. I had gone for normal cleaning. Was a good experience!!

Gurleen Garelli
13:48 03 Feb 20
I am glad that i have selected sabka dentist. It was an awesome experience with them specially Dr.Pia who is very cooperative and caring.

Uzma Shaikh
15:30 01 Feb 20
My root canal treatment was done here it's well done. Nice follow up ..

Sagar Gogawale
15:25 01 Feb 20
I am impressed with the professionalism of the dentists and kind service provided by the Team.Thank you Dr. Christina for your expertise.

Michael Kuruthukulangara
19:05 31 Jan 20
Very good staff , thanks Dr Christeena for your valuable guidance.

Tintu Seby
17:32 31 Jan 20
Helpful and disciplined staff. Especially reception. Dr. Christina had helped me to clear all my doubts and my dental problems too.

Derin Johns
17:21 31 Jan 20
Excellent doctors and friendly staff.Very happy with the treatment.

Vijay Totlani
16:14 31 Jan 20

Rimaa Aggrwal
14:02 31 Jan 20
Good treatment & proper maintain cleanlinessGreat team

Noorjahan Shaikh
13:46 31 Jan 20
Very good desk receptionist, appointment fixing is very prompt and professional, implant done professionally and perfectly.Thanks

Venkat Iyer
12:55 31 Jan 20
First visit very satisfied by the entire team. Very reassuring of treatment and very comfortable on payment.warmly welcomed and warmly treated.

ASHOKe AGGARWAL
11:02 31 Jan 20
Smile welcome nice doctor & staff

Md Shahanwaj
10:32 31 Jan 20
Best staff.. Good support. Friendly staff

Manoj Koli
07:48 31 Jan 20
Nice experience. Doctors & staff are very supportive.

Rajkumar Pal
07:22 31 Jan 20

विमल ठाकुर
10:57 30 Jan 20
Nice service & clean & hyagine premisse. Helpful staff

nizam shaikh
13:47 27 Jan 20
Great services helpful staff

Shabnam Shaikh
12:55 24 Jan 20
Good consulting decent service fare transparency

anant Naik
15:59 23 Jan 20
Best place to visit to get a healthy Happy Smile..... I had done my Ortho treatment I was very much Happy with the results I got in valuable price

Bilal Lala
10:57 23 Jan 20
Very capable staff and the whole team! ! They provide excellent services at affordable rates. A must visit for you and your family's dental needs !Highly recommended 🙂

PIA TOTLANI
19:37 20 Jan 20
Nice treatment. Good doctors & Staff

Nitin Sarang
14:48 20 Jan 20
Good service & sufforting staff

aditya tripathi
10:28 17 Jan 20
Sabka dentist bandra westservice is very good ..nice

Shekurao Shinde
09:33 13 Jan 20
Good Service provided by sabka dentist. Doctors and Staff are very helpful. I am visiting this place since last 2 Years and service provided by them is really excellent.👍

Pratik Korgaonkar
13:30 11 Jan 20
The team of doctors were helpful and helped me understand my line of further treatment as well. Thank you for the clean up.

Nandita Gangwal
11:03 31 Dec 19
It was excellent Doctors were very cooperative and good

Tajdin Kothia
15:32 23 Dec 19
Super fast appointment booking..

Kedar Sonawane
13:44 23 Dec 19

Kashif Ansari
14:47 19 Dec 19
I have just completed my teeth cleaning,its not properly clencle in my tooth...I have not satisfied for that cleaners..but it's ok this is the short process of teeth cleaning.

kunal patil
11:40 16 Dec 19
Clean and Hygienic clinic and Experienced Doctor's

saurav srivastava
14:13 14 Dec 19
Good service & hygienic friendly staff

Talha Qureshi
13:56 12 Dec 19
Nice place and freindly doctors and very hygeinic premises

Rashid Ansari
16:05 04 Dec 19
I m going to Sabka dentist since 4 years and I find this place very good, along with good doctors and also the pricing is very competitive.

Amit Moriani
09:43 04 Dec 19
Excellent hands of doctor really didnt felt even the slightest pain or discomfort .truely professional work

samir kokate
13:09 30 Nov 19
Very courteous staff and doctors.

Kailash Rana
06:31 16 Nov 19
Disciplined and friendly staff always ready to guide and co-operate. It's been wonderful visiting the clinic and got a free checkup done along with cleaning done. Feels so good to have cleaning done at the clinic of bandra west.

Anam Chowdhry
10:18 15 Nov 19
Best and affordable service. Cooperative staff.

Atul Taksalkar
23:01 12 Nov 19
Excellent treatment by Dr.Shivani.

Nasir Shaikh
11:47 05 Oct 19
Very good and quick service. The doctors and staff are very well trained and professional of their field. Dr Shivani Gupta was very helpful and gave me a better understand regarding my dental care and thing's I need to take care of.

Faisal Uttanwala
14:27 19 Sep 19
Nice experience and good deal with people.Best treatment under reasonable price..

VIKAS GUPTA
07:18 17 Sep 19
Good service and nice treatment by Dr. Radhika, Bandra west. She also provides good guidance. Thank u very much.

Vinayak Kawle
13:41 16 Sep 19
I had a wonderful experience at Sabka Dentist Bandra). Dr Simran was quite helpful with my appointments. She explained and cleared all my doubts. Payment and billing was very systematic. I must say a very well equipped clinic affordable to all.

Shaheena Zaheer
15:53 07 Sep 19
It was superb and the doctor she is nice in behavior

Akhtar Shaikh
16:04 03 Sep 19
The name itself defines it SABKA DENTIST. Any one can get their teeth problems solved at a very reasonable rate

talha ansari
13:42 30 Aug 19
Must go to Bandra Clinic outlet for informative experience. The staff is friendly. The dentist performs best care solutions. Definitely recommended!

Ken D'souza
15:04 03 Jul 19
Treathtment is very nice I given 5 star

TOATL GAMING 2
07:49 25 Jun 19
It was a good experience thank you Dr bhavesh and Dr meher for such a beautiful smile. I did an implant procedure here it was very well taken care off

rajesh kumar baburaj
15:23 22 Jun 19
I came full of fear and anxiety and pain. This turned out to the 'Best ' dental experience of my life. I was truly taken care of Dr. Meher and her staff are amazing, caring and professional people who take the time to make sure you are Comfortable and your needs r met.Dr. Meher is a wonderful person that puts you at ease and make your dental experience very pleasant.Thank you

Excellent service and treatment done by Dr. Meher 👍

Kirk Drego
07:17 14 Jun 19
Good and timely service by dr bhavesh and dr meher .

waheeda attari
10:20 12 Jun 19
I have done my denture over here, it was a nice experience.Dr. Bhavesh and Dr.Meher the best doctors in your companyThey are an asset to your company kindly retain themSejal on the reception is very sweet ,kind , humble and knows her job very well there was no issue during appointment schedulingGod bless them allAnd wish them all the success in their life .

Snobha Snobha
12:05 07 Jun 19
It was Extremely Professional and wonderful experience. Dr Bhagyashree is an Asset to your Organisation. She handled my daughter's root canal treatment as best as it cud get. She showed true care and unmatched professionalism. Sejal at Reception was friendly, informative and caring. When it comes to Dentist, Sabka Dentist Bandra is by far the Finest Destination ever in terms of service, professionalism and economical too.Thanks for the Wonderful Service.

I got my treatment done here for Root Canal and wisdom tooth extraction. Dr. Meher Chohan did my root canal. It was successful is what I can tell right now.Although the 4 stars are for the overall experience of sabka dentist not pinpointing on anything.

Sahil Singh
13:35 03 Jun 19
Dr. Meher she is a very good dentist.

Ashish Yafat
09:15 03 Jun 19
Dr.Maher gives me treatment of teeth bridge and done very co operatively.

Mohammed Athar
15:07 22 May 19
Sabka Dentist is one of the best dental clinic in bandra west . I suggest friends family for the dental treatment. The quality care provided is quite good with effecient staffs. The smile of your service will remain cherish and thank specially to Dr Maher who is quite cool n confident n handle her case so well throughout the treatment . May God bless her n brings much success in the near future. Thank you . Mr kahingmi.

Very nice palace for solve our teeth problem with Very good DR Meher. in perfect and suitable time. KUNWAR SINGH

Kunwar Kunwarsingh
13:24 11 Apr 19
This is by far the most professional and value for money dentist clinic I have found in Mumbai. Very happy with Dr.Meher who has been great and quite patient with my treatment.

Sattik Ghosh
11:15 06 Apr 19
Very happy with the treatment. I was a very apprehensive patient by the doctors here did a wonderful job specially Dr bhavesh and Dr meher very good Dr's. Very professional in their work. Happy to visit. Thank you so much

Audrey Pereira
14:01 29 Mar 19
Very nice palace for solve our teeth problem with Very good DR Bhaves and DR Meher. in perfect and suitable time. VIRENDRA GUPTA

virendra gupta
12:38 26 Feb 19
My treatment was done good. Thank you Dr Meher for a beautiful smile u gave me .... U are very professional in your work. I had any great time during my treatment witthout any discomfort.Thank you Dr Bhavesh . Drs here a doing a great job . Support staff is very helpful. Environment here is very friendly.i wish Dr Meher Chohan all the best for her future

Sangeeta Khalkho
13:27 25 Feb 19
Recently in last month Serval times I had visited sabka dentist bandra branch ..I must say these team of doctors are really professional in there respective profession ..easy to tallk to , professional, down to earth and always eager to provide you the best treatment possible in the industry..I am really very happy with there service and the changes made to my dentures by the doctors .. really very happy with the changes and team of the doctorsSpecial Thanks to - Dr.Bhavesh and Dr.Meher for your personalized service

Deepak Jagdev
11:01 20 Feb 19
Good experience, nice folks at the clinic and Dr Bhavesh was very helpful in guiding me to make the best choices for my treatment

Prashant Soomaney
15:42 01 Dec 18
Professional Treatment by Dr's Bhavesh, Meher, Saqeeb & Ninad. They aimed to satisfactorily complete my dental treatment. Highly recommend this Dental Office. Reception Staff & Assistants also require praise for enhancing patient care. One suggestion would be to improve the cleanliness & ambience to increase overall patient experience. Good Luck!!

Worldwide Resources Inc.
04:52 12 Oct 18
Dr Meher has been extremely kind and considerate throughout the treatment. Indeed a good experience

Sumaiya Mir
13:08 25 Sep 18
It was a very nice experience working with Dr Meyer Chohan . She is very professional in her work and happy with the treatment she did ....keep it up

Rashida Dadla
11:16 17 Sep 18
Attended to by 3 highly professional doctors (Dr. Bhavesh Ruparel, Dr.Sakeb Mulla and Dr.Meher Chohan) so much so that it motivated me to fly down from overseas to complete my re-root canal and wisdom tooth surgery!The service provided was highly efficient and charges were market rate. Professional yet friendly doctors!

Sweetie Anchan
08:07 08 Sep 18
Nice..excellent service. Relaxed treatment. No more waiting

Amit Makwana
10:40 06 Sep 18
Nice 👩‍⚕️ and nice treatment .thx u doctor

Had a smooth experience with a root canal procedure. Dr. Bhavesh was great in ensuring the entire procedure was as painless as possible.

Srinivesh Thanukula
14:53 29 Aug 18
Was very comfortable and at ease in the very professional hands of Dr.Bhavesh Ruparel who came across as a genuinely caring professional who knows his job very well

Sameer Shaikh
07:40 14 Aug 18
The Doctors and the staff are really very supportive,kind and help full...Always ready to serve the best...Congratulations and keep up d good work...👍

bhakti sharma
14:08 13 Aug 18
Excellentdoctor.Calm and surgery was done without much problemThank you doc Prit

Cherag Chinoy
11:19 11 Aug 18
Good treatment with proffesesnol doctors and good staffs response and affordable treatment charges

Gadhvi Mehul
18:11 31 May 18

Nitesh Patel
12:51 30 Dec 17
Excellent (happy with the treatment)

Lovez Khan
11:32 30 Dec 17

shaukatali296 Shaikh
07:47 19 Dec 17
Staff are polite and helpful.They also offer discounts for various treatment, This is a recommended place to visit for any of your dental concerns

Techstudio DN
07:34 19 Dec 17
Good rates with quality treatment.

Tosha Padhya
13:57 05 Dec 17
brases ki Bahot achchi treatment thi...... mai abhi abhi complete karne ja raha hu.....

Real Talk Marathi
13:56 05 Dec 17

I loved the treatment so much.

Pravin Pujare
12:36 05 Dec 17

DINESH MANNA
11:01 05 Dec 17
sabka dentist is best dentist

Satish Jalihal
09:33 05 Dec 17
The best clinic till now. Was wondering why I was roaming around when you have such a best clinic near you. Smile key liye to yaar kuch bhi karega.

akshay kumar
16:18 30 Nov 17
Good experience.....the best clinic till now😊

Manisha Kumari
16:17 30 Nov 17
They do the best thing possible and give you the best expert advice needed.... reception people are amazing they adjust your appointment according to your own schedule thats the best part.......all thumbs up....this is the best you can get

akshay adsul
09:52 30 Oct 17
Great experience at sabka dentist Bandra West Clinic.I got my Smile designing treatment done at sabka dentist. This was my 1st experience with Mydentist. I was explained the entire process in details and the treatment was also carried out with lots of patients and care.My rootcanal and everything were done very well and I am very happy with the treatment.Doctor Kushal Gandhi for smile designing and Doctor Shradha for rootcanal.Thanks a lot Doctor Kushal Gandhi for giving me such a beautiful smile😊

alia naeemi
10:02 26 Oct 17
I have got the treatment done from bandra sabka dentist my Dr jasna was excellent she did it in a very nice and fabulous way it was awesome fantastic spectacular amazing and a lot more I am very happy with the service

Tanveer Hasmi
09:34 13 Oct 17
Great experience at Mydentist Bandra West Clinic.I got my Implant treatment done at Mydentist. This was my 1st experience with Mydentist. I was explained the entire process in details and the treatment was also carried out with lots of patients and care.Both my implants were done very well and I am very happy with the treatment.ThanksRajesh

Rajesh Pawar
08:33 09 Jan 14