Dental Clinic in Bandra West
Address: Shop No-45, 1st Floor, Gopal Mansion, Above Janta Book Depot Near Bandra talaav & PWC Building, Gurunanak Road (Station Road), Bandra , Mumbai, Maharashtra – 400050
Monday – Saturday 10 AM – 7 PM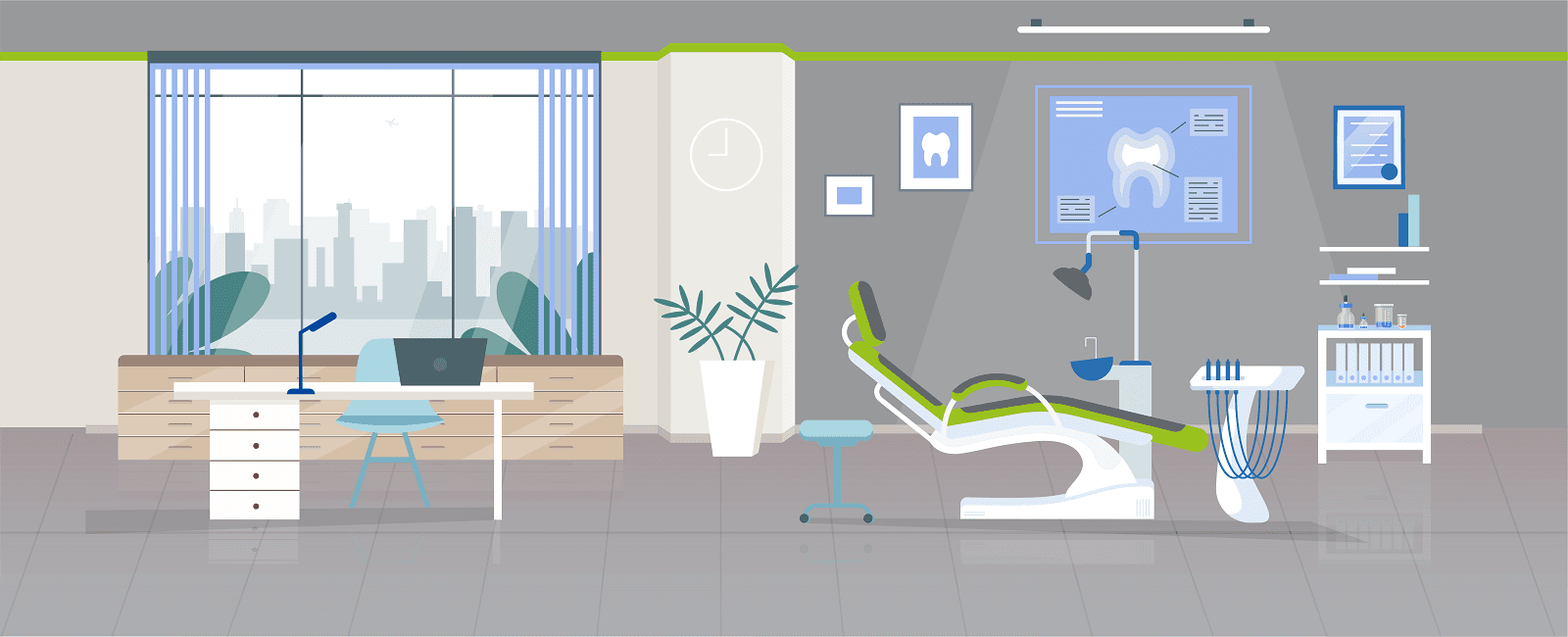 I recently visited this clinic for my mother's treatment. Earlier she was not able to chew food properly, but now she is able to . Doctor suggested to get denture done for her ,with some additions of implants .. My mother is happy that she does not have to remove the denture at night.

Deepali Rade
07:19 23 Jul 21

I had a comfortable experience with Dr.Shilpi who treated me and the subordinates who helped me with my needs.

hasmukh macwan
11:51 29 Jun 21
Very professional staff and very very good, polite dentist. Will definitely visit again!

ZoyaTabrez Mikhail
06:29 29 Jun 21
Treatment was well explained by Dr Kyumi and Dr Shilpi before beginning. Overall very happy. Highly recommended.

Keziah Johnson
04:57 24 Jun 21

Shashikant Patil
13:02 23 Jun 21
Have been doin my treatment Here since few years , good service

Staff is very freindly and sd aligners works great, and are very comfortable, and affordable. The clinic well maintained and hygenic

Komal Vyas
13:11 22 Jun 21
Good service overall doctor is very helpfull had repeat visit.

Amod Desai
10:29 19 Jun 21
Got my braces treatment done here. The doctors and staff are amazing and professional. Overall liked the experience and results were satisfactory.

Shriya Gole
10:57 18 Jun 21
Amazing experience with sabka dentist.staff is very kind and helpful...😊😊

megha Thakur
03:53 17 Jun 21
Nice dental clinic for More experience...😇

OMSAI VARADKAR
10:45 16 Jun 21
Excellent hands of doctor really didnt felt even the slightest pain or discomfort .truely professional work

samir kokate
09:48 16 Jun 21
Excellent doctor & very good staff

Rajeshree Shah
17:05 30 May 21
Done my teeth cleaning process.Nice facility and a very good experience.

Shaikh Laiba30
10:54 29 May 21

Godwin D'souza
14:27 28 May 21
Doctors are very kind and helpful

Naaz Memon
12:49 26 May 21

Jakirali shaikh
06:46 25 May 21
Best affordable dentist clinic, had a good experience without any hassle and also they give some amazing offers as well .

Priyanka Paria
06:11 21 May 21
I had my complete braces treatment here, i was having overlapping front tooth and some alignment issues thanks to Dr kyumi and staff for this awesome result!

Aryan Choudhary
08:11 15 May 21
Good precautions are taken..helpful staff..highly recommended

komal gaikwad
11:07 14 May 21

mayur Dabhi
10:56 12 May 21
Good and painless service

Amol Nalawade
06:27 12 May 21
Amazing experience with Sabka Dentist. Got my braces treatment done here. It took 3 years as because of pandemic it was delayed. But the results are satisfying. They are very humble and cooperative.

Ajinkya Gole
09:34 08 May 21

श्री.जितेंद्र पारंगे
06:01 08 May 21
The dentist was very polite and she was good with her work

Devika Jayakar
11:05 04 May 21
Very Good Consult By Dr And All Staf Its Very Good Experience For Me I Suggest To All Come Sabka Dentist

tabrez khan
10:50 23 Apr 21

Tanaji More
11:08 21 Apr 21
Good service, helpful staff, all covid precautions taken , safe ..

Kunika Kasare
10:59 21 Apr 21
Great service! Highly recommendable 👌🏽👌🏽👌🏽

Shardul Jadhav
12:21 20 Apr 21

Girish Maingade
12:11 20 Apr 21
It was a amazing experience of Sabka Dentist,talented staff and service is also good.Punctual on the time for appointment .

Pratik Rathod
11:30 17 Apr 21
Happy to take treatment from dr.And very supportive staff also

Sanket Jogale
11:27 17 Apr 21

Ahsan Raza
07:07 17 Apr 21
I had a pleasant experience at Sabka Dentist.Dr. Shilpi is very friendly and explained everything really well. The front desk staff is kind too. Highly recommended to all.

Ritika Gadkari
14:04 16 Apr 21

Amol Sankpal
12:59 16 Apr 21
Very good Service.well Done.I am so happy on your service.staff is also good. All the best.😊😊

Rasika Sankpal
12:47 16 Apr 21

angel doll
11:27 16 Apr 21
Nice treatment and i m very happy that I m your patient ...

Ritu Singh
13:18 15 Apr 21
Satisfied with the treatment!

Ritisha Sutar
09:56 15 Apr 21
Check up was done good staff I am comfortable....

Soniya Kumari
06:30 15 Apr 21

Jonita Fernandes
10:42 01 Apr 21
I would recommend this place for it's hygiene and prompt service. The staff is courteous and the doctors are knowledgeable, they have in of the best dental service in the city.

Karishma Mandal
11:36 25 Mar 21
Free checkup but damages and repairs is high charge 🥵🥵🥵🥵

Ravi Shankar
11:32 23 Mar 21

krishna chobe
06:55 22 Mar 21
Very nice palace for solve our teeth problem with Very good DR Meher. in perfect and suitable time. KUNWAR SINGH

Kunwar Kunwarsingh
06:35 22 Mar 21
Good communication by staff

hemant sable
14:17 18 Mar 21
Nice treatment recievd from doctor and staff also

Rishad GAMING
14:15 18 Mar 21
happy with my braces treatment thank you Dr Kyumi and staff..

Quick and amazing work!! Staff are really nice!!

Nivedita Das
14:15 17 Mar 21
Very good treatment provided by doctor & staff

Arjun Heman
09:25 15 Mar 21
Very good dental solutions provided...

High Lights
09:23 15 Mar 21
Very good doctor and staff

Virendra Das
09:21 15 Mar 21
Excellent job done dr shilpi... Very happy and satisfied...staff very cooperative.... thank you sabka dentist.

Housabai Sankpal
17:25 13 Mar 21

Raj Mhatre
11:39 13 Mar 21
Service is good and staff also nice

Ankit Kulaye
11:38 13 Mar 21

Bhushan patil
11:34 13 Mar 21
Very Good service. Dr Shilpa was very professional. She was kind and helpful.The Receptionist Aruna was very soft spoken and knows her client very well.

Genevieve Lira
06:44 13 Mar 21
I got my braces treatment done here.. It took almost 2.5yrs to complete the treatment, little more than the time expected.. but all together iam happy with the end result.. I had a pathetic smile earlier, it was corrected by Dr.kyumi... thank you Sabka Dentist.

Manjusha Shah
17:49 11 Mar 21
My check up was done Bandra clinic amesing experience and awesome staff I am happy 😘😘

Vikrant Jaytapkar
06:00 11 Mar 21
I had very good treatment

Tarannum Shah
10:24 10 Mar 21
Dr. Fantastic and her staff treat their patients with such care.I recently had to have root canal and made it known that i had great anxiety about the procedure. I was prescribed a tiny pill to take care.Really thank u for a comfortable and positive experience.

Namrata Patel
05:42 10 Mar 21
I got my root canal treatment done from Dr.shilpi .. she did fairly a good job...with lot of ease and care .Thank you 👏

suparna v shetty
10:56 09 Mar 21
Very good service and good staff...

Nirmal ji Kumar ji
08:33 09 Mar 21

Shireen Mujahid
12:17 08 Mar 21
I got braces treatment done from dr.kyumi at Bandra branch... outcome is excellent.. IAM happy the way it has corrected my smile..

Vijay Sharma
11:00 08 Mar 21
Good service and nice staff

Kabir Khan123
14:31 06 Mar 21

Rajesh Khake
12:53 06 Mar 21

Nikhil Dange
12:52 06 Mar 21
Taking care of patients, very nice staff

Amit Thakur
12:50 06 Mar 21
Sabka dentist provide very good serviceDr. Shilpi from sabka Dentist is very knowlegable dr she give proper suggestion about my teeth and explained every procedure of my dental treatmentI highly recommended people to visit sabka dentist for their dental treatment..Thank you sabka dentist.

rubina shaikh
13:07 05 Mar 21
Properly checked with all covid-19 norums.

Sam Shaikh
13:03 03 Mar 21
Nice treatment happy to visit

Afsheen Mirza
13:12 02 Mar 21
Helped me to get perfect smile 😁

13- BE- C RUSHIKESH MESHRAM.
06:24 02 Mar 21