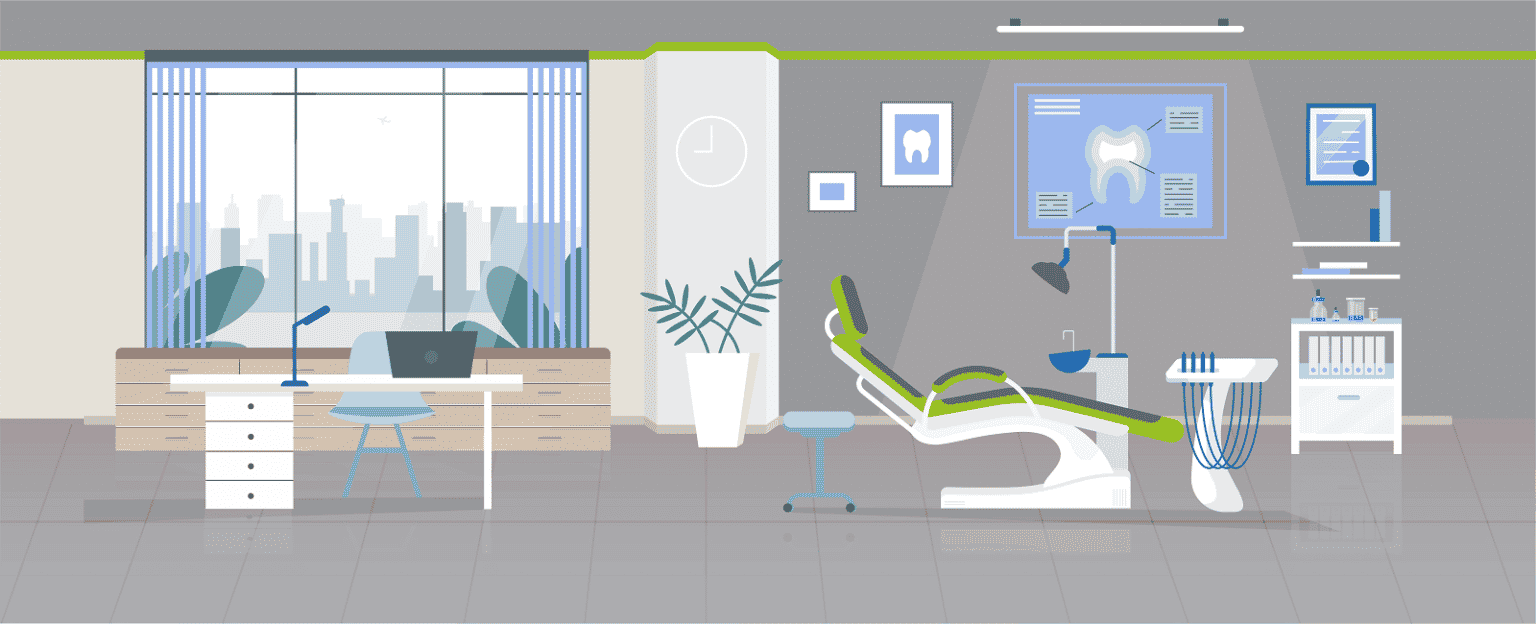 About Sabka dentist dental clinic in Pune
At Sabka Dentist dental clinic in Pune, our dentists are committed to offering you state-of-the-art dental treatment services at an affordable price.
Sabka Dentist tries to make your dental treatment more accessible and affordable by ensuring advanced and High Quality Treatment to preserve your precious Beautiful Smile.
We make your Dental Treatment more accessible by innovatively engaging with consumer finance companies and banks to provide dental treatments which can be paid in 0% interest EMI Options.
Our dental hospital in Pune has advanced and high tech equipment's like RVG, Lasers, Oral Scanners. CAD (Computer Assisted Design) and CAM (Computer Assisted Manufacturing) technology.
We also digitally store our patient's details and dental history in our database, so that it is useful for future dental treatments in Pune and follow-ups. Thus, your chase for the best dental clinic in Pune stops at Sabka Dentist.
Our Best dentist in Pune carry out the following services
General Dentistry:
We offer a wide array of general and preventive dental treatments from the best dentist in pune for our valued patients. The protocol involves diagnosis, prevention and treatment of dental ailments that affects teeth, gums and maxillofacial region.
We use RadioVisiography (RVG) to capture digital images of patients' teeth. RVG shows quality of the bone, teeth and lesions.
The remarkable part of this X – ray is low radiation exposure and the convenience of shooting immediate and multiple X – rays while performing image oriented procedures like root canal treatment, implant insertion etc. Also, these digital images can be saved for future use.
Oral Surgery:
One can have painless removal or extraction of tooth at Sabka dentist dental clinic in Pune. The dentist will indicate extraction if the tooth is mobile, tooth has gross decay such that only root piece remains or if there is any other reason.
Our oral and maxillofacial surgeons are also efficient in performing other oral surgeries like extraction of impacted wisdom tooth, surgeries to insert dental implants and many other oral surgeries.
Periodontics: Cleaning, Polishing & Treatment of gums:
If dental plaque accumulates over a prolonged period of time, it turns into hardened calcified deposits called tartar. Tartar cannot be brushed or flossed away and creates a further environment for more dental plaque to accumulate. With plaque and calculus buildup, the gums respond with inflammation(gingivitis). If gingivitis is left untreated, it may advance to periodontitis.
Periodontitis symptoms include swollen reddish gums, bleeding gums, receding gums, teeth mobility, bad breath, etc. At Sabka dentist dental clinic in Pune, With the team of best dentist in pune we make use of ultrasonic scaler to remove tartar & plaque from the surface of teeth. Post scaling, polishing follows.
Our periodontists are also efficient in performing periodontal treatments like flap surgery, root planning, curettage, bone grafting, depigmentation, etc.
Orthodontic treatment deals with treatment of mis-aligned teeth by repositioning of teeth to more favorable alignment. There is a provision of habit breaking appliances for children with the habits like thumb sucking, tongue thrusting, mouth breathing and other oral habits.
We have orthodontic experts in our best dental hospital in Pune and they provide orthodontic options like Metal braces, Ceramic braces, Clear / Invisible braces and Lingual braces.
Endodontics Root canal treatment: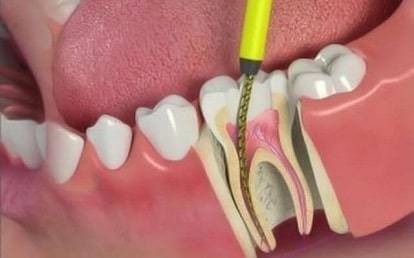 In a long standing cavity, the bacteria may reach the pulp of the tooth, resulting in irreversible pulpitis. Thus, Root canal treatment is a sequential procedure of replacing infected dental pulp in a carious tooth with inert gutta-percha material. Our best dentist in pune will indicate if there is a need for the Root Canal Treatment.
Apart from cavity, other indications for root canal treatment include trauma, extreme attrition, etc. Usually, root canal treatment is done in 2 – 3 sittings. However, we also offer single sitting root canal treatment. We also have Endodontic experts (root canal experts) at our dental clinic in Pune.
Prosthodontics (Crowns, Bridges & Dentures):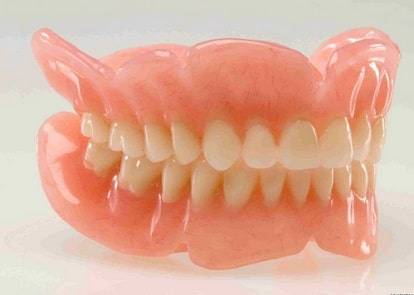 Our dental clinic in Pune offers multiple options for replacing missing teeth. Different fixed prosthetics available are crowns, dental bridges and implants. Removable dentures are also available – partial/complete.
Prosthodontics (Dental Implants):
Dental Implants are permanent fixed replacements of teeth. The dental implant has 3 parts:
Implant screw: Implant screw is a titanium screw like structure, which anchors into jawbone and functions similar to natural tooth root. It is allowed to heal and integrate with the jaw bone for 3 – 6 months.
Abutment: Abutment is placed on top of implant screw and it acts like a connector between implant screw and crown.
Crown: Crown placement follows this, which is the replacement tooth that sits on top of abutment.
Milk teeth are important because they are needed for speech, eating and to maintain space for permanent teeth. If milk teeth are healthy, then the permanent teeth will most likely be healthy and will erupt in correct position. We have trained Pediatric Dentists to treat your child at our best dental hospital in Pune.
We offer services for children like i)General check-up, ii)Preventive dental care like fluoride application, dental sealants, etc, iii) Oral habit counseling and treatment (mouth breathing, thumb sucking, etc), iv)Straightening teeth, etc.
We do restorations for tooth cavities, tooth fractures, attrition, abrasion, etc with permanent cements like imported composite resins. They are tooth – colored, aesthetic, strong and long-lasting.
Teeth Whitening:
Our dental clinic in Pune also offers teeth whitening treatment, which lightens the teeth shade and therby helps in removing stains & discoloration from teeth surface. Your dream of having stunning and white smile can be turned into reality! In-office technique of teeth whitening in carried out in our clinic, which may involve one hour for one or two sittings.
Smile Makeover with Veneers:
Veneers are thin covers, which are bonded to existing teeth surface with minimal preparation, to improve aesthetics.
Veneers can
i)close spaces between teeth
ii)provide uniform color, shape and symmetry iii)repair broken or fractured teeth
iv)make the teeth appear straight.
At Sabka dentist dental clinic in Pune, we have both the options of composite and ceramic veneer.
Laser Dentistry:
We use Laser in Dentistry for treating gummy smile, crown lengthening, and a few other procedures.
How to select the right dentist in Pune?
When it comes to dental issues, you might want to visit the best dental Clinic near you in Pune, but are you consciously opting for one? You should know a few things about clinics before you visit them. STEEEP determines the quality of total dental care. STEEEP stands for the following:
Safety
Timely
Effective
Efficient
Equitable
Patient – centric
STEEEP is a set of measurable quality parameters recommended by American Dental Association (ADA). Our dental clinic in Pune follows STEEEP. We believe that it is our fundamental policy.
It suggests that clinic should provide i) safe innocuous services, ii)render timely treatment, iii)provide effective care for effective prognosis, iv)maintain efficiency in delivering the dental services, v)provide services at affordable prices, and vi)they should be patient — centric.
Therefore, you should choose Sabka Dentist dental clinic in Pune for your oral care requirements for the following reasons:
We customize a patient's treatment plan because we understand your needs.
Check – ups & Consultations are free at Sabka Dentist in Pune.
We provide printed diagnosis chart & quotation to all dentists, after a check — up.
Our standardized pricing is clearly put up online & at all our centers.
We follow all standard clinical protocols, including sterilization protocols. Our dental clinic in Pune is equipped with Class – B Sterilizers, Fumigators & Ultrasonic Cleaners.
Printed copy of invoice and receipt for all treatments is provided.
Our dental clinic is child-friendly.
General Dentists as well as Specialist Dentists are available, who are up-to-date with recent trends in dentistry.
We are available on i) outpatient basis ii) appointment basis.
Sabka Dentist offers best dental treatment in Pune. Our specialty lies in beautifying smiles, maintaining your dental health and in improving your appearance. Our promise is that the veneers, fillings, crowns, and bridges we create will look better than your natural teeth! You can trust your smile with us!
Search Sabka dentist near me & visit your nearest dentist clinic for best dental treatment.
How can Sabka dentist in Pune help you?
Our dental clinic in Pune aims at promoting oral health. We also engage with the community by organizing dental camps. Free check – ups & X-ray consultations are also provided. We provide total dental care to all the patients under one roof.
Also, we maintain follow – up with patients to ensure that they come for regular dental check — up every 6 months.
As a result, we consistently rank among the best dental hospitals in Pune.
Learn how women's ovulation works and calculate your most fertile days with this excellent online tool available for free. We hope this tool will be very useful and provide the information that you were looking for.
Tell me more about Sabka dentist in Pune
If you are one of those individuals who are particular about your dental care, you must pick the best when it comes to dentistry checkups and treatments. Sabka Dentist is consistently graded as among the best dental clinics in Pune.
At Sabka Dentist, patients not just receive world-class treatment for their tooth concerns, but additionally get to enjoy one of the best in-clinic patient experience across India.
No matter the background or profession of an individual, we make certain that all of our patients feel comfortable and face no problems when approaching or getting their oral health issues across to our dental specialists. We are one of the top dental clinic chains in Pune and have a legacy that is unrivaled by any other dental clinic in Pune, India.
Sabka Dentist very often makes it to the list of best dental hospitals in Pune, owing to our wonderful team of dental experts and surgeons, and state of the art facilities within our dental clinics.
Sabka Dentist was started back in October 2010, with a single clinic in Vile Parle. Now, we have grown to around more than 100 clinics in Mumbai, Thane, Surat, Pune. The Sabka Dentist team constantly strives to encourage better dental health and aid individuals to feel and look good, and proudly carry their smiles.
No wonder, because of our team's commitment and vision to help spread smiles across the world, we have consistently made it to the list of top dental hospitals in Pune.
So, the next time you are planning to visit a "teeth hospital in Pune", we should be at the top of your list of dental hospitals in Pune.
Consider us your own "Apna Dentist"; Search "Sabka dentist near me" & visit your nearest Sabka dentist dental clinic, we will help you with your oral problems so that you can carry on and spread happiness across with your delightful smile. Visit your nearest Sabka Dentist clinic to get the best dental care in Pune at an affordable price.