Dental Clinic in HSR Layout
Address: No. 803, 27th Main, 12th Cross, Opp Kaya skin clinic, Near HSR police station,1st Sector, HSR Layout, Bangalore – 560102
Monday – Saturday 11 AM – 8 PM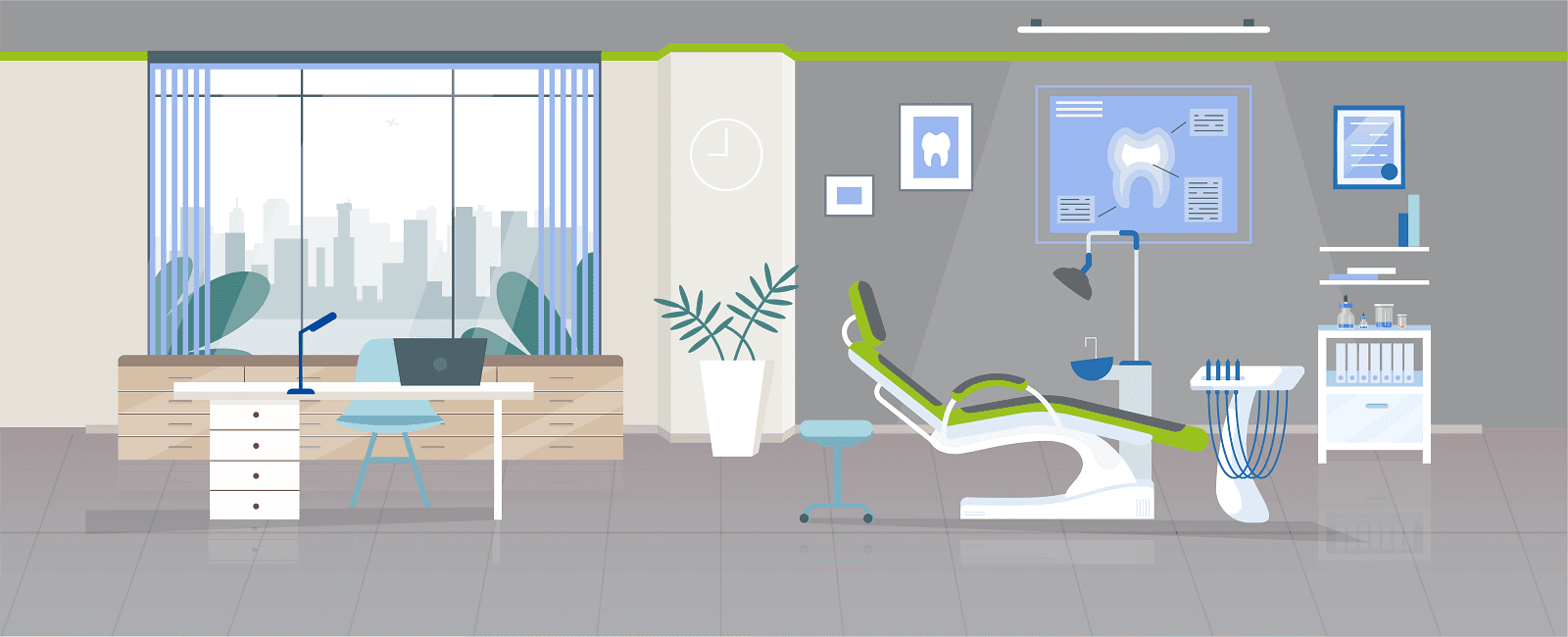 I recommend sabka dentist 27th main hsr layout....the doctors,staff's especially the receptionist....each and every person over here is very good...they know how to address the patient..and doctor is so kind and his patience level ...wah ....superb ....over all I'm happy with the treatment...I think I might remove the braces within 4-5 months.... thank you sabka....

Roopa Jaanu
09:47 15 Feb 21
Awesome experience .... please do visit sabka dentist

manisha nayak
06:42 27 Jan 21
I visited this dental clinic as there was some sensitivity in one of my teeth.After checkup the need for filling was done by the doctor. Treatment is satisfactory,Thanks

I have been taking treatment from Sabka dentist since last 3years. They have expert doctors across different fields of Dentistry.

Shoba Konidala
09:04 28 Dec 20
Very professional set of people starting from the receptionist to the doctor's to the health assistants. Always provide a pleasing experience.

Nishtrish Bysani
07:00 19 Dec 20
best place to care for your teeth...

Bharath Bacha
04:32 19 Dec 20
I visited Sabka Dentist HSR Layout last month for my wife's tooth extraction. Doctors and the staff are very polite and cooperative. Doctors are extremely good and very helpful. It's really sabka for everyone best dental care.

Saurav Basu Roy
14:54 02 Nov 20
very friendly natured doc... with very latest dental instruments.... polite and explains the problem very keenly...im happy with my choice with sabka dentist and also recommend...

Rashhmi Kanike
00:47 28 Oct 20
It was simply superb.. Great experience as it was fast and exemplary experience.. Dr. Anup was swift with his job at hand

sagar jadhav
13:32 07 Oct 20
I have just had dental clean up and tooth filling done at 27th Main HSR branch. Good treatment at reasonable rates with friendly n helpful attitude.

Mukul Majumdar
12:28 02 Oct 20
I went to sabka dentist with an impacted wisdom tooth and now I am a happy, pain-free person, thanks to the folks at sabka dentist HSR layout. They were very professional and the doctor was very calm and patient, regularly checking if I have any issue as the tooth was horizontal and pressing on others and close to my nerve bundle. The doctor and the staff did not scare but assured to make the procedure as pain less as possible. Seven days later I can once again enjoy my favourite dishes again.

Karthik Ramesh
13:53 01 Oct 20
Kind gesture by the staff.Instructions and benifits regarding treatmentClearly given by the dentist.Overall it will be a good clinic.

INFORMATION MASTER
17:29 15 Aug 20
This place is simple. The doctors here are extremely co-ordinated and provides good reasonable actionable points to patients. Keep up the good work.

Sudeep Das
14:33 03 Aug 20

Prakash Naveen
12:52 03 Aug 20

Karthik sagar
15:13 10 Mar 20
Doctors are excellent and well experienced. Providing right treatment, less sit up's with affordable cost.

I made an appointment for Tooth Cleaning and I absolutely loved the service there. So professional. At the end of the treatment Dentist (Dr Girishma) recommended some good pointers all well.Highly recommended!

Deepak Singla
14:08 02 Mar 20
HSR location really has a best team and takes care of timely follow up with best Doctors for every issue. Doctors explain everything very patiently with best treatment.

Somesh Kallur
11:49 21 Feb 20
Good care to patient. Cheap price. But new patient gets priority than old ones.

subrata saha
13:57 18 Feb 20
It was a very nice experience after visiting many other clinics. The doctor explained it so well and gave us different options. It really helped us to make a decision. Also the procedures were carried out very professionally and with quality. Must visit for those who are seeking dental solution.

Harmit Singh
11:49 18 Feb 20

Vishal Wakchaure
11:41 05 Feb 20
On time appointment.Smooth experience

Santoshi Ambati
12:25 01 Feb 20
The experience was effortless from the moment you enter the clinic to dental health check up to identifying problems to providing appropriate solutions. The entire staff (front office, nurse and doctor) are friendly, courteous. I strongly recommend Sabka Dentist for dental care.

Vishal V Rao
18:08 20 Jan 20
The reception was cordial and warm. The Doctor who attended was professional and efficient. Satisfied with the service. I would like to refer to my friends and relatives.

Sridhara A
08:12 16 Jan 20
It has a very good service in this dentist ,I felt good whn i visited the dentist

Abhishek Pattan
08:44 14 Jan 20

faiz ahmed
07:56 13 Jan 20
I have been suffering for ulsers after done my dental cleaning i had lot of improvements. Friendly staff and best dental clinic for all dental related issues. Thank you Sabka Dental.

I have never learned my teeth by a dentist.Identist.Ifound that my teeth were as white as milk.Thanq Sabka dentist for the Noble work.Excellent service

Sureshchandra Suara
18:01 18 Dec 19
Very copretive staff wellbehave doctors we are satisfied with thetreatment

Rahamath Shariff
06:50 14 Dec 19
Sabka dentist provide good treatment.Doc was providing proper medical care to a patient.Recommend everyone to visit there once for a dental related concerns.

Rizqan Afroz
15:09 13 Dec 19
Today i have gone for cleaning my teeth. Treatment was quite comfortable, diligently done by the doctor tanisha. Overall satisfied with treatment & service.

Rahul Pandey
07:49 06 Dec 19
Treatment is good, nice doctors

Naveen Nesargi
14:36 30 Nov 19
It's been a hassle free experience. Very cordial folks. Had a dental implant done about an year ago and no issues so far. Happy with the service :)

nitesh singh
06:09 25 Nov 19
Got my cleaning done painless treatmentDoctor are experienced very clean n hygienicHighly recommended

Arshiya Manzoor Ali Khan
13:56 01 Nov 19
Got my cavity fillings done excellent service done by the teamHighly recommended

manzoor khan
13:49 01 Nov 19
Good competent doctors . Professionally run chain

Jubin Mishra
12:20 31 Oct 19
Good response from all staffs...

Chandru poornima
10:32 23 Oct 19
Very Nice Staff & doctors. Treatement also going well.

Vishal WAKCHAURE
12:24 18 Oct 19
I have gone for cleaning my teeth. Treatment was quite comfortable, diligently done by the doctor. Overall satisfied with treatment & service.

Best and affordable dental check up and treatment in bangalore.

Jitendriya Tripathy
10:49 18 Oct 19
Doctor is very good and explain everything good service.

Dhanamjaya Pasam
15:25 06 Oct 19
The clinic is very clean n hygienic . The doctor Veeral is amazing . I was examined thoroughly and carefully with all details attention by the doctor. I got my cleaning done and realized how important it is to get it done periodically I was informed about cavities which I was not aware of . I m glad that I got that filled immediately and prevented any extensive treatment later. I would highly recommend to visit the clinic.

The place is awesome with good environment. The doctor takes care of the patients very well. Cleaning and polishing is done very well.

Swati Jain
06:55 17 Sep 19
Very very gud treatmet n service

Maneesh 96
16:51 13 Sep 19
Yesterday i have visited Sabka Dentist for Scaling and cleaning. Dr Ramya has assisted me and i believe she has done a great job. Thank you Sabka Dentist and look forward for the next visit.

SS Stories
10:45 13 Sep 19
I had visited sabka dentist hsr branch for my braces treatment. Got my treatment done by dr Anup it was wonderful experience with sabka dentist. Service was great proper appointment scheduled highly recommend.

Science Is A Religion
08:26 11 Sep 19
I was searching the dentist from last few weeks than I got a dental hospital name -sabka dentist I cant not explain the service in word they are amazing if i write any complement for them its very small for them great experience highly recommended worth of time and price is very less first time got like this great hospital ,u people deserve the respect .

Bineet thakur
09:13 10 Sep 19
I went for cleaning. The conduct and the experience was great.

Rohan Surve
05:35 06 Sep 19

Sushil PATIL
10:40 04 Sep 19
The doctors are experienced and the treatment is up to the mark. I have never had to go back for the same problem again! The paperwork and everything is transparent and also they don't finish the treatments in haste or do shoddy work just for the sake of it. The doctors are friendly and tell you exactly what is needed. I am really happy and would recommend sabka dentist to all.

Joann Lewis
11:18 03 Sep 19
I am very much satisfied with the treatment i have got from this clinic. Dr Tanisha was very helpful.

Syed Tarique Anwer
12:07 02 Sep 19
Had a great treatment with Dr. ViralFriendly Staff with on time reminds for sittingsIt's little bit costly but Worth To visit

Yugandhar Reddy P
11:07 30 Aug 19

Sneha Panigrahi
15:24 29 Aug 19
All over experience was good, management and treatment is fab.

They have good numbers of dentist, highly professional & recommended. I have gone through cleaning & polishing procedure.

vikarant kumar
11:48 26 Aug 19
Was quick and good! Affordable and reliable! Thankyou

Ranjit Raj
18:42 24 Aug 19
I have been visiting sabka dentist, so far my experience has been good, in fact my whole family has been visiting sabka dentist for dental problems.

Manju Sriram
09:09 23 Aug 19

Prabhu Patil
02:41 20 Aug 19
I went for a dental consultation and scaling procedure upon coming across an ad on Facebook.I was happy with the service and the hygiene of the place. The doctors were handling the rush of patients coming in with care and concern.

priya banerjee
09:52 14 Aug 19

Vikram Vora
07:48 09 Aug 19
I visited the clinic for a regular check up. I had a stubborn yellow strain in my central incisor (front tooth) that did not go in my previous 4 different scaling sessions.DR. Tanisha Das did an amazing job and now the strains are all gone. The overall approach of the doctor was incredible making you comfortable instantly.I highly recommend Dr. Tanisha and Apka Dentist.

Mondit Mahanta
18:33 13 Jul 19
Very comfortable coming to this clinic . Everyone is pleasant and takes the time to listen to concerns. Dr. Santosh is one the best doctor and professional. It was a great experience with Sabka. Highly recommend.

Neha Tiwari
11:01 14 Jun 19
I had a great experience here. I had my brackets treatment here for an overbite. Today the treatment has been complete and braces has been removed. I'm very happy with the treatment.

Anant Kumar Singh
14:28 05 Jun 19
Dr. Tanisha is gentle and kind. Liked the service at HSR branch.

Pavithra kumar Bandi
15:52 25 May 19

Sharath Sharu
14:05 25 May 19
Simply superb...nice client dealing and good service... preferable

Very happy with service thanks a lot for Dr priyanka Garg n team highly recommend

King Lakkur
09:28 08 Dec 18
So posting this review after having been under treatment for last 1 year. They have really good doctors and extremely warm service. Highly recommended.

Anurag Basant
12:58 30 Nov 18
Visited for my friend root canal. Friendly doctor. Charge 3.5k for root canal, with crown comes to 10k.

Did 2 RCT with crown placement. Painless experience with value service. would highly recommend

Jorden Simick
14:19 12 Oct 18
Dr Priyanka and Dr Nikila, helped my mother alot, They took care for everything, Thank you guys, really appreciated !! Kudos to Sabka Dental, for having such doctors, Much recommended !!

manju Richy
05:14 24 Sep 18
My experience at sabka dentist hsr was very very gud all the doctors and the staff were friendly i have done my filling and cleaning m very happy with the results Thank u guys highly recommend

bhavani naidu
13:56 20 Jun 18
Rct treatment It was good treatment & Good supporting staff

Harish Kumar . N
12:11 20 Jun 18
Everyone was professional and friendly. Loved having my treatment with Anitha doctor. Yelamma was a wonderful assistant. Arshya, Dr. Ma...all were wonderful. First time anyone would say, I want to come back to the dentist!

Amel Abdul Rahman
14:02 29 May 18
Good clinic with friendly staff and doctors. Have done implant here and it was the good experience .

Manish Kumar
18:43 13 Feb 18
Courteous and friendly staff. Am very happy with the consultations and treatment provided by Doctors . I reckon it's best place to undergo dental treatment in BANGALORE. Best Doctors and friendly staff . I highly recommend this place for any dental treatments.

Tabrez Mohammed
13:50 09 Feb 18
Best clinic and service....Highly recommended...

Karthik Karthik
15:16 31 Dec 17
I had visited hsr branch for my dental problems . I got very good service with the doctors and staff

Am extremely satisfied with #sabkadentistThe doctor and all staff of this clinic is supported very well me!!!!

Manju Vardhan
09:18 14 Dec 17
#The service we get from this clinic is totally different from other clinic's!!!! We like the way the doctors and receptionist behave...

Noor a saba
13:04 13 Dec 17
We get good service than other clinic. We like the way the receptionist handle with patients. Always we need the same service.

Shaziya Shaz
11:25 13 Dec 17
Comparing to other dental clinics HSR Sabka Dentist is best for der service and prices tooI will suggest all my frndz and my relative's to visits Sabka Dentist HSR branch for there dental issues.

Yallamma E
11:12 13 Dec 17

HURAIRA HURAIRA
10:41 13 Dec 17

Shankar Rao
10:36 13 Dec 17
Gud treatment M very happy

Seetha Karthik
04:09 06 Dec 17

sathish Elumalai
16:16 05 Dec 17

rubia khanum
09:27 05 Dec 17

Parikshit Godavle
18:37 08 Oct 17
Best clinic and service...Highly recommended...

Arshiya Khanum
18:45 26 Sep 17
I had my wisdom tooth removed here. The staff were courteous and nice. The doctors nikita and nishitha both listened patiently about my wisdom tooth and root canal questions and replied transparently.

Surya Prakash
06:22 23 Sep 17

vinuHintty vinu
10:40 22 Sep 17
My experience with sabkadentist was very good I had my cleaning done n m very happy with the results thanks to doctor andStaff highly recommend.

Yamuna Yamuna
12:49 14 Sep 17
I had visted sabkadentist for my orthotreament .M very happy with the serviceFriendly doctors and staffHighly recommended

Shanal Raj
08:49 13 Sep 17
My experience is good with this dental clinic

Anand Selvam
08:12 13 Sep 17
My experience at Sabka dentist was very very good. Dr Nishita did the checkup and cleaning very nicely. The results were very pleasing. She explained in detail the status of my fillings and cavity. Would definitely be visiting again. Conduct and the comfort at the clinic was good too

Avijit Singh
13:08 29 Jun 17
This place offers the best service than any other clinics... Highly recommended for all age levels. Special thanks to Dr Manan and Dr Anita.

Uday Panda
08:43 16 Apr 17
My experience with total dental care till now has been very good. The staff is well behaved. Dr. Dheemanth is a very proficient orthodontist. He comes with a lot of experience in this field. I would recommend total dental care to all who are looking for ortho treatment.

Explore A-Z
21:51 17 Mar 17
Best clinic with sweet happy doctors... best option..

Siddarth Sivaraman
07:58 17 Feb 17
my dentist is one of the best dental clinics i've visited so far. They are very professional and organised in their work and the clinic is well maintained. The prices are affordable and more over the treatment is the best i've recieved so far.

Pavithra Kumar
07:50 17 Feb 17

A very good service and doctors are really taking good concern about their patients

Jerin Jerry
06:58 17 Feb 17
I got my orthodontic treatment done here. The doctor is very good and I have not faced any problems in my treatment till now.Would recommend the place for overall dental care :)

Aishwarya Vr
06:49 17 Feb 17
It was really a gud experience having dental treatment from myDentist. I was fully satisfied with the behaviour and treatment of doctor there. They were very cooperative and helpful to me while treatment.

rahul pandey
06:42 17 Feb 17
Overall great experience.Doctors here are friendly and helpful.I will recommend total dental care for your dental care.

Vinitha Aithal
06:30 17 Feb 17

Sneha Suman
06:08 17 Feb 17
For the most pleasing dental treatment exprience must visit

yumnam pinky
17:13 10 Jun 16

SOORAJ MAGADUM
20:01 20 Apr 16