Dental Clinic in HSR Layout
Address: No. 803, 27th Main, 12th Cross, Opp Kaya skin clinic, Near HSR police station,1st Sector, HSR Layout, Bangalore – 560102
Monday – Saturday 11 AM – 8 PM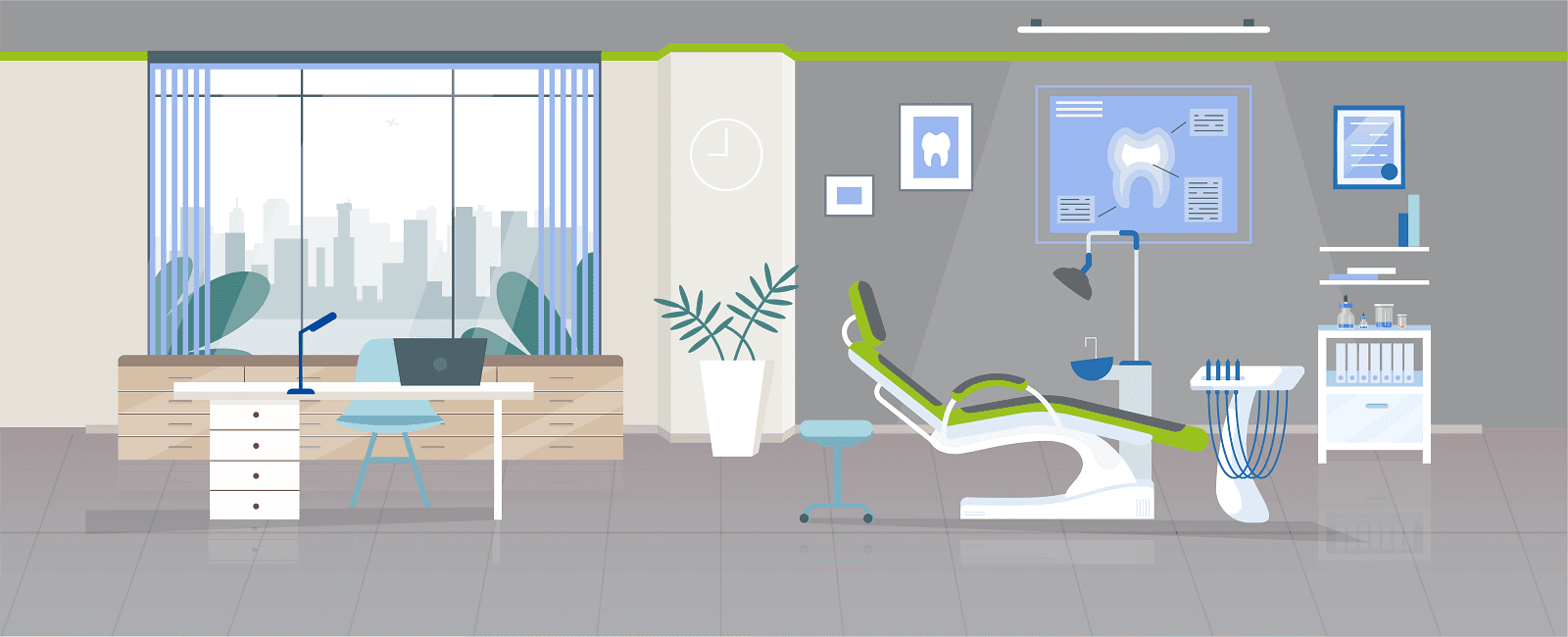 Visited today Sabka Dentist. Dr Ruchika, helped me understanding my oral health issue. She was very helpful and she did clean my teeth and suggested next steps for better oral health. Thank you Doc for the awesome experience.

Soumya Sourav
13:46 15 Jan 22
Very good treatment by dr.ruchika.Amazing service by arshiya and sumati.Thank you

It was a good experience visiting Sabka Dentist...The Doctor was very polite & attended us well..Was great with my 7 year old daughter..Overall a good experience visiting here..

Meenakshi Gupta
06:16 09 Jan 22
Went for deep cleaning and consultantion, all of the staff Arshiya, Dr. Ruchika and Sumati was really friendly and professional during my entire visit. Procedure was apt and simple. Dr. Ruchika assessed my dental status and recommended cavity filling which was a smooth ride.Would strongly recommend for any dental procedure.

Tushar Mewara
10:21 28 Dec 21
This place offers the best service than any other clinics... Highly recommended for all age levels. Special thanks to Dr Manan and Dr Ruchika.

Uday Panda
10:51 15 Dec 21
Amazing service! Doctor listens very patiently and attends to you. The costs are also reasonable. Will definitely recommend it to others.

Samir Kumar
14:54 22 Nov 21
I went to Dr. Ruchika, Sabka dentist - HSR Sec 1, for teeth deep cleaning and impacted wisdom teeth consultation. Cleaning procedure felt easy breezy with no discomfort as doctor has very steady hands.Doctor was friendly yet professional and honest in her assessment. Would recommend strongly 👍

Surya Pratap Barik
07:21 15 Nov 21

niranjan ojha
13:50 21 Oct 21

RAJENDRA SINGH Thakur
12:42 13 Oct 21
A great dentist (Sabka Dentist) for the people who live and work in banglore.The staff was super friendly and helpful.I feel comfortable enough during my visit for teeth problems. I especially impressed how Dr.Namrata singh Chauhan took her time to explain my condition with me as well as my treatment options.I had a great visit and will visit again.So I highly recommend this clinic for any type of dentistry work.

sanjeev goyal
14:41 08 Sep 21
Quaint but modern day one stop shop for all your dentistry needs. Have been going there for more than 5 years now. Dentists are professional and honest about the assessment.

Ritwik Chakraborty
13:14 06 Aug 21
The doctor is very calm , patient and clearly explains the issue.Definitely recommend him

Aparna Choudhry
10:51 24 Jul 21
HSR location really has a best team and takes care of timely follow up with best Doctors for every issue. Doctors explain everything very patiently with best treatment.

Somesh Kallur
10:01 24 Jun 21
I recommend sabka dentist 27th main hsr layout....the doctors,staff's especially the receptionist....each and every person over here is very good...they know how to address the patient..and doctor is so kind and his patience level ...wah ....superb ....over all I'm happy with the treatment...I think I might remove the braces within 4-5 months.... thank you sabka....

Roopa Jaanu
09:47 15 Feb 21
Awesome experience .... please do visit sabka dentist

manisha nayak
06:42 27 Jan 21
I visited this dental clinic as there was some sensitivity in one of my teeth.After checkup the need for filling was done by the doctor. Treatment is satisfactory,Thanks

Nipun Chawda
06:15 20 Jan 21
I have been taking treatment from Sabka dentist since last 3years. They have expert doctors across different fields of Dentistry.

Shoba Konidala
09:04 28 Dec 20
Very professional set of people starting from the receptionist to the doctor's to the health assistants. Always provide a pleasing experience.

Nishtrish Bysani
07:00 19 Dec 20
best place to care for your teeth...

Bharath Bacha
04:32 19 Dec 20
I visited Sabka Dentist HSR Layout last month for my wife's tooth extraction. Doctors and the staff are very polite and cooperative. Doctors are extremely good and very helpful. It's really sabka for everyone best dental care.

Saurav Basu Roy
14:54 02 Nov 20
It was simply superb.. Great experience as it was fast and exemplary experience.. Dr. Anup was swift with his job at hand

sagar jadhav
13:32 07 Oct 20
I have just had dental clean up and tooth filling done at 27th Main HSR branch. Good treatment at reasonable rates with friendly n helpful attitude.

Mukul Majumdar
12:28 02 Oct 20
I went to sabka dentist with an impacted wisdom tooth and now I am a happy, pain-free person, thanks to the folks at sabka dentist HSR layout. They were very professional and the doctor was very calm and patient, regularly checking if I have any issue as the tooth was horizontal and pressing on others and close to my nerve bundle. The doctor and the staff did not scare but assured to make the procedure as pain less as possible. Seven days later I can once again enjoy my favourite dishes again.

Karthik Ramesh
13:53 01 Oct 20
Kind gesture by the staff.Instructions and benifits regarding treatmentClearly given by the dentist.Overall it will be a good clinic.

INFORMATION MASTER
17:29 15 Aug 20
This place is simple. The doctors here are extremely co-ordinated and provides good reasonable actionable points to patients. Keep up the good work.

Sudeep Das
14:33 03 Aug 20

Prakash Naveen
12:52 03 Aug 20

Karthik sagar
15:13 10 Mar 20
Doctors are excellent and well experienced. Providing right treatment, less sit up's with affordable cost.

I made an appointment for Tooth Cleaning and I absolutely loved the service there. So professional. At the end of the treatment Dentist (Dr Girishma) recommended some good pointers all well.Highly recommended!

Deepak Singla
14:08 02 Mar 20
Good care to patient. Cheap price. But new patient gets priority than old ones.

subrata saha
13:57 18 Feb 20
It was a very nice experience after visiting many other clinics. The doctor explained it so well and gave us different options. It really helped us to make a decision. Also the procedures were carried out very professionally and with quality. Must visit for those who are seeking dental solution.

Harmit Singh
11:49 18 Feb 20

Vishal Wakchaure
11:41 05 Feb 20
On time appointment.Smooth experience

Santoshi Ambati
12:25 01 Feb 20
The experience was effortless from the moment you enter the clinic to dental health check up to identifying problems to providing appropriate solutions. The entire staff (front office, nurse and doctor) are friendly, courteous. I strongly recommend Sabka Dentist for dental care.

Vishal V Rao
18:08 20 Jan 20
The reception was cordial and warm. The Doctor who attended was professional and efficient. Satisfied with the service. I would like to refer to my friends and relatives.

Sridhara A
08:12 16 Jan 20
It has a very good service in this dentist ,I felt good whn i visited the dentist

Abhishek Pattan
08:44 14 Jan 20

faiz ahmed
07:56 13 Jan 20
I have been suffering for ulsers after done my dental cleaning i had lot of improvements. Friendly staff and best dental clinic for all dental related issues. Thank you Sabka Dental.

I have never learned my teeth by a dentist.Identist.Ifound that my teeth were as white as milk.Thanq Sabka dentist for the Noble work.Excellent service

Sureshchandra Suara
18:01 18 Dec 19
Very copretive staff wellbehave doctors we are satisfied with thetreatment

Rahamath Shariff
06:50 14 Dec 19