Dental problems like tooth pain, tooth decay, gum disease, or any such problems are very painful. Visiting the dentist at the earliest is the proper way to deal with these dental issues. If you reside in Navi Mumbai, you can visit the nearest Sabka dentist branch for dental issues. Here, you can find an expert dentist who can assess and do the necessary dental treatment.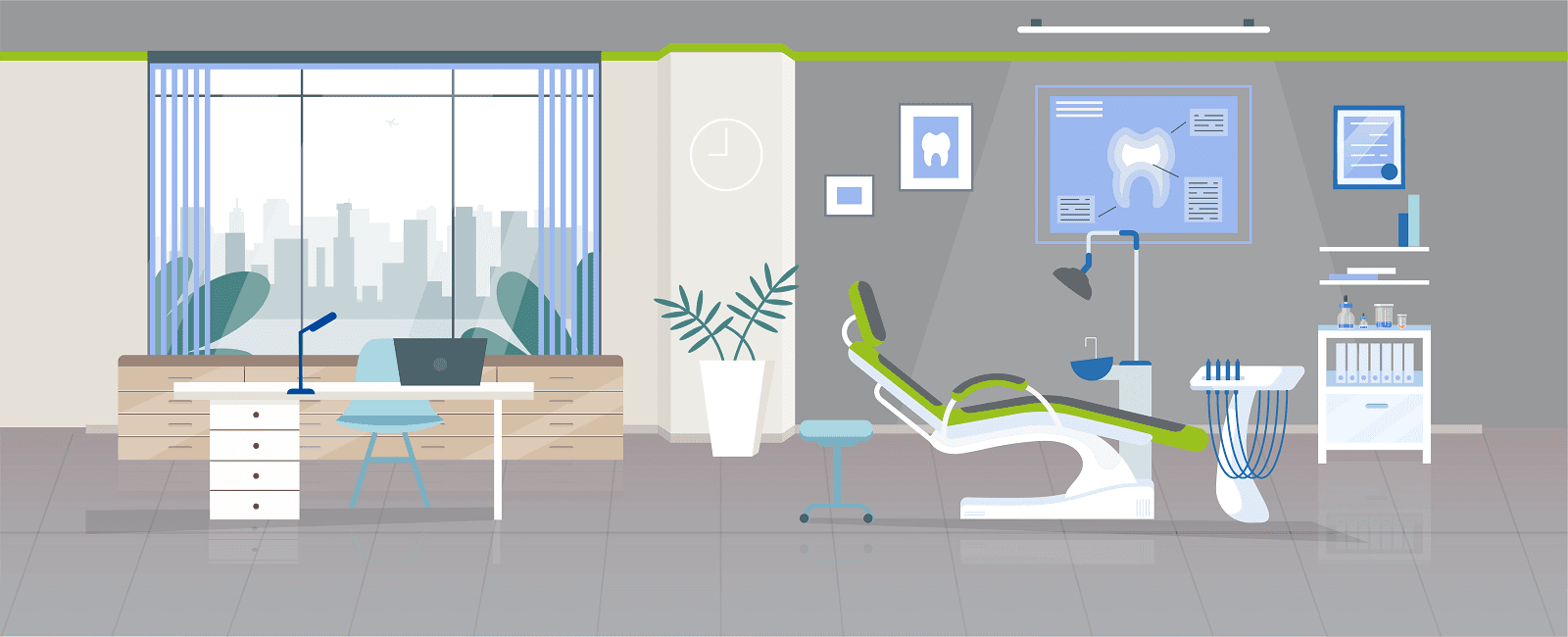 About Sabka dentist in Navi Mumbai
Sabka Dentist in Navi Mumbai promises to deliver high-quality dental treatments in a clean and hygienic environment. Sabka Dentist in Navi Mumbai provides all kinds of dental treatments including cosmetic, implant, conventional and preventive dentistry.
We try to make dentistry available, accessible and affordable for the common man. We are dedicated to quality care, a pleasant experience and putting our patients first. We practice advanced dental techniques to protect, maintain, improve and create beautiful smiles.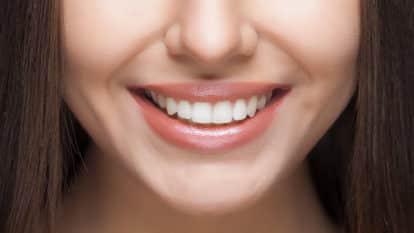 We make Dental Treatment accessible by innovatively engaging with consumer finance companies and banks to provide dental treatments which can be paid in 0% interest EMI Options.
The Sabka Dentist in Navi Mumbai is designed for patients who seek specialized, quality dental care on par with international standards. With advanced high-tech equipment, high sterilization standards, and experienced dentists, you can be assured that your dental visit will be performed in a quality, efficient and safe manner.
We have a specific methodology of treatment wherein we aim to provide our patients with complete information regarding the treatment offered.
The Sabka dentist Navi Mumbai dental clinic's staff is comprised of top dentists, provide general dentistry, periodontics (gum treatment), endodontics (root canal therapy), orthodontics (braces), and cosmetic dental treatments including porcelain veneers and dental implants.
We have a full range of well-trained auxiliary dental staff and strive to provide our patients with personalized dental care and the opportunity to improve dental health, with an emphasis on prevention.
We aim to be the best dentists in Navi Mumbai by maintaining the highest standards and creating a friendly and healthy environment with our patient's comfort and satisfaction as the top priority.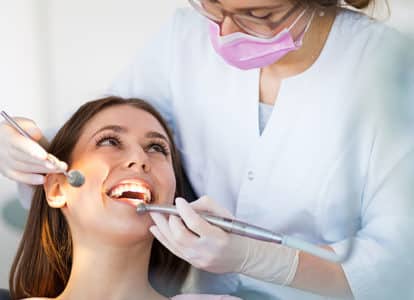 We welcome you to schedule an appointment or simply walk into our dental clinic. We follow a consistent, transparent pricing process and accept cash, cheques, credit & debit cards.
E.M.I options are also available. For any major or extensive dental treatments, we can usually provide you with the best payment solution that suits your requirements.
We are the best dentists in Navi Mumbai who take immense care of their patients and ensure that their dental health is up to the mark. All you need to ensure is that you schedule a visit to your dentist at least twice a year.
Regular visits to the Dental Clinic Navi Mumbai allow you to check your oral health for any sorts of damage and ensure that everything is fine.
Dental check-ups are also important as some symptoms are likely to appear in the oral examination as a sign of serious illnesses.
Other parts of the body can be assessed by the individual himself/herself but the same does not hold true in the case of oral health. Thus, dental check-ups are a must.
Services/ Treatments provided at Sabka Dentist in Navi Mumbai?
Check-Up: We recommend that every individual should duly get a dental check-up every 6 months. A thorough dental check-up of any dental anomaly or problem is done. We provide free check-ups and consultations to our patients.

Extraction:

 We at Sabka Dentist try our best to save natural teeth. However, when the tooth is severely damaged dentist recommends extraction.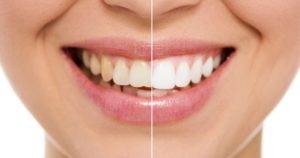 Oral Surgery: Sabka Dentist has qualified as the best dentist in Navi Mumbai with a postgraduate degree of Master of Dental Surgery (MDS) in Oral & Maxillofacial Surgery. Our Dentists are experts in performing oral surgeries like extraction of impacted wisdom teeth, inserting dental implants and many other oral surgeries.

Scaling and Polishing

: The use of an ultrasonic device is made to remove tartar & plaque from the surface of teeth. Polishing follows this. Our best dentists in Navi Mumbai recommend getting scaling done every 6 months to maintain healthy periodontium.

Cavity filling: Restoration of tooth cavities is done with permanent cement like imported composite resins, which are long-lasting.

Root canal treatment

: Root canal treatment is a sequential procedure of replacing infected dental pulp in a carious tooth with inert gutta-percha material. Our best dentists in Navi Mumbai will indicate if need be. We also offer single-sitting root canal treatments. We have Endodontic experts at our dental clinics in Navi Mumbai as well, who are experts at root canal treatment.

Orthodontic Treatment with Braces

: Orthodontic treatment is done to bring correction of misaligned teeth -. Habit-breaking appliances are also provided to children with habits like thumb sucking, tongue thrusting and other oral habits. We have a panel of orthodontists in our clinics in Navi Mumbai.

Periodontics or Treatment

 Of Gums: If the patient has periodontitis i.e. swollen gums, we provide complete treatment for the same.

Teeth Whitening: Don't feel shy about stained and dull teeth. Our best dentists in Navi Mumbai also offer comprehensive 

teeth whitening treatments

. Your dream of having a stunning white smile can be turned into reality!

Smile Makeover

: We also offer smile designing with a variety of options like ceramic veneers, tooth bonding etc.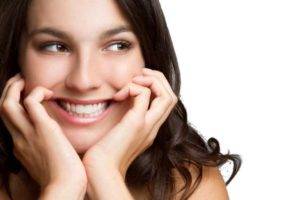 Laser Dentistry: We use Laser in Dentistry for treating gummy smile, crown lengthening, for treating high frenulum attachment and a few other procedures.
All in all, we can provide quality dental treatment for a wide variety of issues. So if you are looking for a dentist nearby, Sabka Dentist should top your list. We work with some of the best dentists in Navi Mumbai, and you will find our dental treatment prices very economical.
Tell me more about Sabka Dentist
In case you are particular about your dental health care, you need to choose the best when it pertains to oral checkups and treatments. Dentists from Sabka Dentist are consistently ranked as one of the best dentists in Navi Mumbai.
At Sabka Dentist, people not just get top class treatment for their dental problems, but will also get to enjoy one of the best in-clinic patient experience across India.
No matter the background or career of an individual, we guarantee that all of our patients feel at ease and face absolutely no problems when approaching or getting their dental issues across to our dentists. Our dentists are amongst the top dentists in Navi Mumbai.
Dentists from Sabka Dentist often make it to the list of dentists in Navi Mumbai. We have an excellent team of dental experts and doctors, and advanced facilities within our dental clinics.
Sabka Dentist was established way back in October 2010, with a single clinic in Vile Parle. Now, we have grown to around more than 100 clinics in Mumbai, Pune, Ahmedabad, Surat, Bangalore, Navi Mumbai, and Thane.
Our team at Sabka Dentist works to encourage better dental health and aid people today to truly feel and look good and proudly carry their smiles.
No wonder, because of our team's dedication and the vision to help spread smiles across the world, our dentists have frequently managed to get to the list of best dental surgeons in Navi Mumbai. We have some of the best oral and maxillofacial surgeons in Navi Mumbai.
So, next time you plan on visiting a dentist in Navi Mumbai, our dentists should be at the top of your list of dentists in Navi Mumbai.
Consider us your own 'Apna Dentist' or 'My Dentist'; we can help you with your dental troubles so that you can carry on and spread joy and happiness across with your wonderful smile.
Sanpada East
Shop No 1, Ground Floor, Sai Sangat CHS Ltd, Sector No 3, Near Sanpada Railway Station, Sanpada, Navi Mumbai – 400703
Kharghar-Sector 20
Shop No 1 Ground Floor,Amrut Dhara Complex, Plot No 48, Sector 20, Kharghar Navi Mumbai,
Kharghar-Little Mall
Shop no 26,Ground Floor,Bhoomi Heights,Plot no 5 & 6, Sec 8, Opp Little Mall Kharghar Navi Mumbai 410210
Vashi-Sector-17
Shop No 8 Ground Floor Vardhaman Market Plot no 75, Sector -17 Vashi, Navi Mumbai, Maharashtra 400705
Near to Icici Bank building & Golden Punjab Restaurant.
Nerul East
Flat No.1 Ground Flr,Manas Apartment,Plot No 29,Sec 21,Nerul East Navi Mumbai 400706
Kopar Khairane
Shop No.7,Poonam Apartments Co-op Hsg, Ltd, Plot 104, Sector 2, Koper Khairane, Navi Mumbai 400709
New Panvel
Shop No. 1,Gini Residency CHS Ltd, Plot No 13, Matheran Road, Sector-11, New Panvel 410206
Kamothe
Kamothe Shop No 5, Greenscape Royale CHS Ltd, Plot No 25, Sector 7, kamothe, Navi Mumbai 410209
Old Panvel
Neelkanth Darshan, Shop No. 12, Sector – 7, Plot No – 125/4 Old Mumbai Pune Road, Next to Merwans Cake Shop & Natural Ice Cream, opposite Vijay Sales & Orion Mall, Panvel, Navi Mumbai, Maharashtra 410206