Dental Clinic in Whitefield
Address: Guru Shree Towers, 2nd Floor, Next to HUL Campus and Kotak Mahindra Bank, 3rd Cross Rd, near Food World, Whitefield, Bengaluru, Karnataka 560066, India
Monday – Saturday 11 AM – 8 PM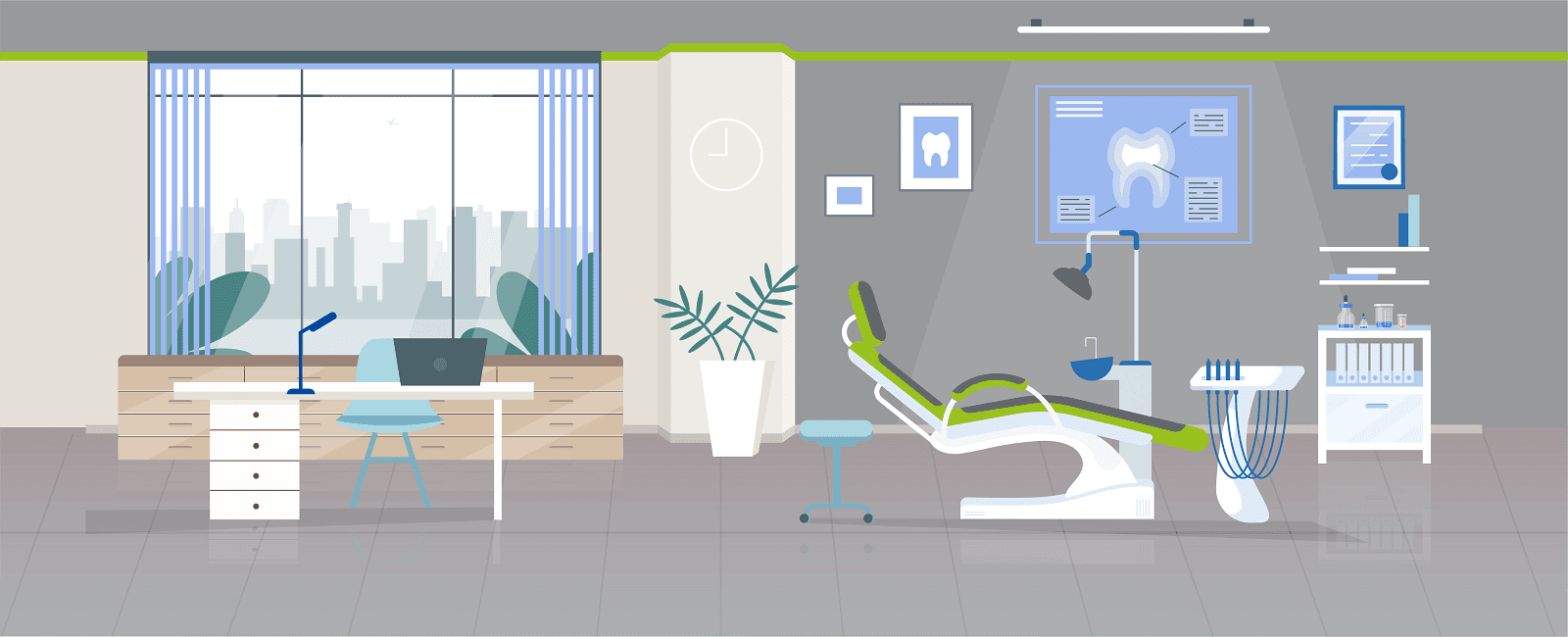 Dr shivalika very good experience. I had done my route canal.painless she is very supporting to their patients. Thanks dr.

kat.kitty32 kitty
13:33 02 Mar 21
It is my first visit, doctors spoke very good and hospital looks very hygenic.. My treatment is on going and need to see what will be the result. So by seeing others reveiw, I hope I will also get best result.

This was not the first time we visited to this place. Dr. Shivalika is really good in her expertise. She examine well & advise what all options available for treatment. She is really good in her work. Will recommend others to try atleast once their services.

Amit Gaurav
05:27 16 Jan 21
Good place for tooth extraction.

Vijayalakshmi RJ
06:41 26 Dec 20

Salim Ahmed
05:59 11 Dec 20
very good treat ment and take very careing ,

Varun Kumar
14:48 18 Nov 20
Extremely grateful to Sabka dentist Whitefield branch for the help and support in the root canal treatment. Doctor Shivalika was so patient and fixed my new teeth with absolute perfection. Thank you so much for the cooperation. Will definitely recommend everyone.

srujan sheel
13:56 12 Nov 20
I have had the best dental care experience here in Sabka Dentist, Whitefield. The doctors are talented, caring and humble to get you through any kinda dental procedures. Even the non-medical staff are a charm too. About the procedures, I trust Dr. Shivalika. She really has got a way to deal with patients. Thanks doc, and Sabka Dentist of course.

ISH DEEP SINGH
11:57 28 Oct 20
Very happy with the experience. Dr. Shivalika undertook my treatment with great care.

Baijayanta Das
05:56 23 Oct 20

gireesha D boss fan R
15:58 01 Oct 20
Staff's are very friendly and smiling.. reasonable price and best service.

Harshavardhana GL
11:48 15 Aug 20
I had good dental care experience. The dentist knew what he was doing and was very professional and polite.

Shobana Sankar
09:19 15 Aug 20

Free consultation with good service..

Afreen Ali
14:04 25 Jul 20
I had a very experience at Sabka dentist,the doctors are humble, hospital is also very clean and hygienic,My treatment first phase is completed and 2nd phase has to be doneSo far I am satisfied with the treatment

Gireesh Naidu
08:34 24 Jul 20
Professional treatment, caring, alternate options are given, friendly, easy access.

Arvind Raj
12:22 23 Jul 20
Best place to get the dental treatment.

The doctor has treated well with her and given her the perfect treatment and prescribed her the medicines that healed quickly. Thanks to Sabka Dentist to accept my appointment.

arpita rautaray
17:27 17 Mar 20
Good service friendly staffs

Emon Mishra
07:48 29 Feb 20
It's good to deal with doctor at very cheap cost for cleaning.....

Vimala Dharishini
09:24 25 Feb 20
We visited this clinic for tooth cleaning .As part of promotion, they are charging only INR 200/ for cleaning .In addition, if.one.has a Phone pe coupon,.they.are doing it for.just INR 100. We came to know about this clinic.only.because we also got one such.Phone Pe coupon. Service and.behavior.of doctor.and staff.all are very good .The Whitefield branch started from Aug .2019 .Its location is easily reachable. Good clean place .Setup looks decent .I would surely recommend it for at least small treatments. Good luck .

Shubhadip Mitra
22:12 14 Feb 20
I had a very nice experience yesterday especially Dr Shivalika was very good.

clinic is hygiene. good staff

balineni jagadeesh
11:26 01 Feb 20
The clinic was very neat and clean. Doctor listened to the problems patiently and explained the remedies and the procedure thoroughly. Overall a great experience.

Varun Verma
02:26 01 Feb 20
It is a well maintained and well equipped centre for tooth treatment at a minimum cost

Hussain Nawaz
13:00 22 Jan 20
Really good service! The staff and Dr's were very friendly. The Dr who did my cleaning did an amazing job and I felt very comfortable.Dr took her time to help me with finance options for braces which I was grateful for. Highly recommend this dental office!

Shahabaj Shaik
16:34 20 Jan 20
It's amazing experienceDoctors Care made me feel that I was in safe hands.Friendly and professional doctor

Ashu Kumar
09:54 19 Jan 20
Its really nice to see such an initiative for dental care. The packages are cost effective, though its only available in fewer cities, as of now. Alls good :)

Sambit Chatterjee
14:18 18 Jan 20
I went for a cleaning session here but ended up getting my cavitity removed.The people are very nice there and best part is Dr.Shivalika explained all the pros and cons of all the questions i had in my mind.

This is My First Experience with the Dentist...I got my teeth cleaning and polishing here.Doctor ma'am is soo Good...She treated well and gave Good Advices.Thank You Sabka Dentist

Bhanu Charan Reddy
11:14 16 Jan 20
Professional cleaning, Good serviceMust visit once

Watan Agarwal
14:35 11 Jan 20
Nice place to consult your teath for free of cost, and dr will suggest you what treatments u needed to do, they have many installment and other EMI plans which help customers to do the proper treatment without any financial crisis

Muhammed Suhail P
17:56 08 Jan 20
Service is very good and friendly...

Gokul Gokul
10:20 06 Jan 20

sudhanshu kumar
16:16 04 Jan 20
Really good experience,it was worth the visit,thanks to the amazing doctor 😊👍 n the staff

rajeshree pillai
17:26 03 Jan 20
Very good experience with Dr. Shivalika,And treatment was very good.

Natraj Hallikhede
03:31 02 Jan 20
First class treatment and friendly doctors 🙂 i have been known them for years across branches they always have best equipped

Gobinath Viswanathan
11:35 27 Dec 19
Got check-up done from Dr Shivalika for myself and my father. It was a very good first time experience. The doctor was very professional in explaining all possible things related to the present condition. Got tooth cleaning done. It was painless and very thorough. Recommended for everyone in Whitefield.

Munish Yadav
10:00 23 Dec 19
I love the work nice bihvr good Dr..kirti and dr.shiwalika both are so nice frndly ......😁😘😘😘😚😚😚😚😚😚🤗🤗🤗🥰🥰

IFA CRAFT WORK salon,sing, food, fitness
12:45 18 Dec 19
The doctors are good. and service also good.

Akhtar Ali
10:42 17 Dec 19
My experience is very good. Dr. Shivalika did good treatment and very nice behavior. staff service also very good.

Sudhir Paswan
10:17 11 Dec 19
It was a nice experience,i got appointment with dr dr shivalika .she explained about the root canal procedure and treatment . Interaction was too good . facilities and fair cost i liked the most.I suggest others to visit this clinic for dental treatment.

santosh magadum
11:26 04 Dec 19
Hyegenic, professional place. Had a procedure done by doc Shivalika, softspoken and knows-what-doing doctor. Over all good experience. Receptionist is softspoken too.Would suggest to book an appointment in advance to avoid the wait.

Abhinav Rathore
13:58 30 Nov 19
Superb..excellent experience.

Manoj Behera
08:40 30 Nov 19
The doctors are good. However the equipments need to be of latest technology so as to detect a small hair line crack which is not detectable with the ordinary x ray machine they have.

Ramesh Ghotikar
12:19 28 Nov 19
Dr is very polite & supportive with amazing nature

Deepesh Shivhare
11:12 14 Nov 19
Treatment was very good. Doctor is very well trained. Got dental cleaning at very less price @100 rupees. Overall experience is very good

Manoranjan Rout
14:11 09 Nov 19
Great service given to me such a comforable place to relay on!!please go for it guys

diya pillai
01:29 05 Nov 19
Nice clinic... Neatness is maintained very well... Patient friendly doctors and treats everyone equally... Reasonable rates... Best treatment given... I recommend everyone to visit this clinic once in ur lifetym and I can assure u a happy smiles on ur face

LOKESH MADHU M
15:47 04 Nov 19
The hospital is neatly maintained and the staff are also very professionals.Like to refer my friends and relatives here.

Specelits are treating very well to patients good

Poorna Chandra
11:14 01 Nov 19
Experience and knowledgeable Docters. They would advice you best possible solutions. I went for cleaning and extraction. They advised me against extraction which is a costly procedure.Looking forward to bring my other family members here

Karthik Eashwaran
08:19 26 Oct 19
The doctors were cordial and satisfied with the teeth cleaning.

sanjeeb pradhan
07:46 26 Oct 19
Nice treatment and they given better suggestions for our healthy teeth.

K Satheesh
16:50 21 Oct 19
Doctors are supportive and clearly explains the procedure before taking actions. Clean and hygiene ambience as well. I am really happy with their service .

Ajay Shilavanth
06:14 21 Oct 19
Thankyou doctor for the wonderful work. I got my treatment from past 10days and it went wonderfully smooth..though it was very much crowded with patients and i had to wait for quite long which i didnot mind at all and the best part was there were lot of payment option like emi which best suited me.

I have done my RCT by Dr Shiwalika . Good services and Quality treatmeant, She explain all the consequences of the treatment well in advance. i am happy with the treatment.Great Job. Keeep it up.

Altaf Hussain
04:24 16 Oct 19
Visited for tooth cleaning .Very good staff. Dr. Shivallika explains everything to you patiently. No extra things recommend by her apart from what needed to be done. Plus she gave some oral hygiene tips without recommending any kind of productsJust check the availability of Dr. before visiting.I had to visit first time and that environment was superbb.Overall a good experience.

Prasanta Kumar
09:31 15 Oct 19
Excellent quick Response👍👍👍👍

Dr. Shivalika is an excellent doctor and very polite. The clinic is truly beautiful.

Nabajyoti Das
18:48 29 Sep 19
Good service and polite staffs.. Cleaning and filling done without any discomfort.. I should say doctor made it so comfortable.. Thank you😊

Sangeeth Kishore
15:03 20 Sep 19
Dr Shivalika has been wonderful. The staff was very kind and helpful. The overall experience at sabka dentist was great.Recommended 5/5

Subham Das Gupta
18:43 14 Sep 19
It is gud one got all thr basic info related to dental maintenance.

Sonia Varshney
15:03 14 Sep 19

I went for cleaning my teeth.. Doctor was quite calm and cooperative. She made me comfortable during whole process. Thanks doctor..

Tanu Tambi Ghiya
08:11 10 Sep 19
Very good hospital. Nice treatment.

UPENDRA CHARY CHOKKELLA
11:20 07 Sep 19
It's very good and friendly about client

somasekhar kancherla
07:47 07 Sep 19
Excellent Service by Sabka dentist ( Dr. Shivalika ) . Will recommend to friends as well..

Sathya Prakash Khatri
14:40 05 Sep 19
Newly Opened Dental Clinic in WHITEFIELD area.Staff is very good and behavior is very polite and calm.Doctor Shivalika is too gud.. she will explain your problem in very details way. I did my cleaning and it was not painful and smoothly done by her.Very Hygienic Clinic and surely Recommend to all to visit this Clinic.

VIKASH KUMAR Roy
13:27 22 Aug 19
Very good dentist and have more patience listening to patient ..Clinic is equipped with modern instruments

Gururaj Hr
06:46 22 Aug 19
The lab is very neat and clean and the doctor was also quite graceful. Loved her service

Alka Choudhary
16:46 21 Aug 19
Wanted to thank Dr Shivalika and Dr Manan for exceptional high quality of service provided to patients.

Mahesh Gowda
09:22 20 Aug 19
Excellent Service clinic is clean and hygienic visited for tooth extraction, Dr shivalika is friendly and explains everything very well.

Swathi G Baglae
09:19 20 Aug 19
Got good treatment from Dr shivalika time to explain my problem which no one had ever done before one can completely trust ' and very profession. Staff are very helpful thank you highly recommended 😊

pooja doll
09:56 19 Aug 19
very nice service..affordable changes for high quality service..satisfied would like to recommend everyone!!

v Saraswat
04:57 18 Aug 19
Good clinic. Got my cleaning done😊

Hussain Hussain
14:23 14 Aug 19
Great clinic with highly professional doctors , good place ,

Rahul Kumar
13:16 14 Aug 19
Excellent service and work ethics ,highly recommended,highly skillful, professional.Thank you Dr shivalika for such a pleasant experience.

Had a great experience with this clinic... Quality of treatment is great at less cost.. Highly recommended for everyone.. Dr Shivalika

karthikeyan A
13:06 14 Aug 19
Went for tooth scaling.Thought it was something big but thanks to Dr.Shivalika acumen and experience, it got sorted in almost no time. Would definitely recommend this place , Whitefield Sabka Dentist

Chetan Chetz
13:03 14 Aug 19
Dr shivalika thank you doctor for wonderful treatment. Affordable price and I like the location and staffs

M Ganesh Rao
12:58 14 Aug 19
Got my teeth cleaned. Extremely satisfied with the quality of treatment provided. Dr Shivalika did an excellent job. Thank You Doc

Tejus Thomas
12:50 14 Aug 19