Dental Clinic in Whitefield
Address: Guru Shree Towers, 2nd Floor, Next to HUL Campus and Kotak Mahindra Bank, 3rd Cross Rd, near Food World, Whitefield, Bengaluru, Karnataka 560066, India
Monday – Saturday 11 AM – 8 PM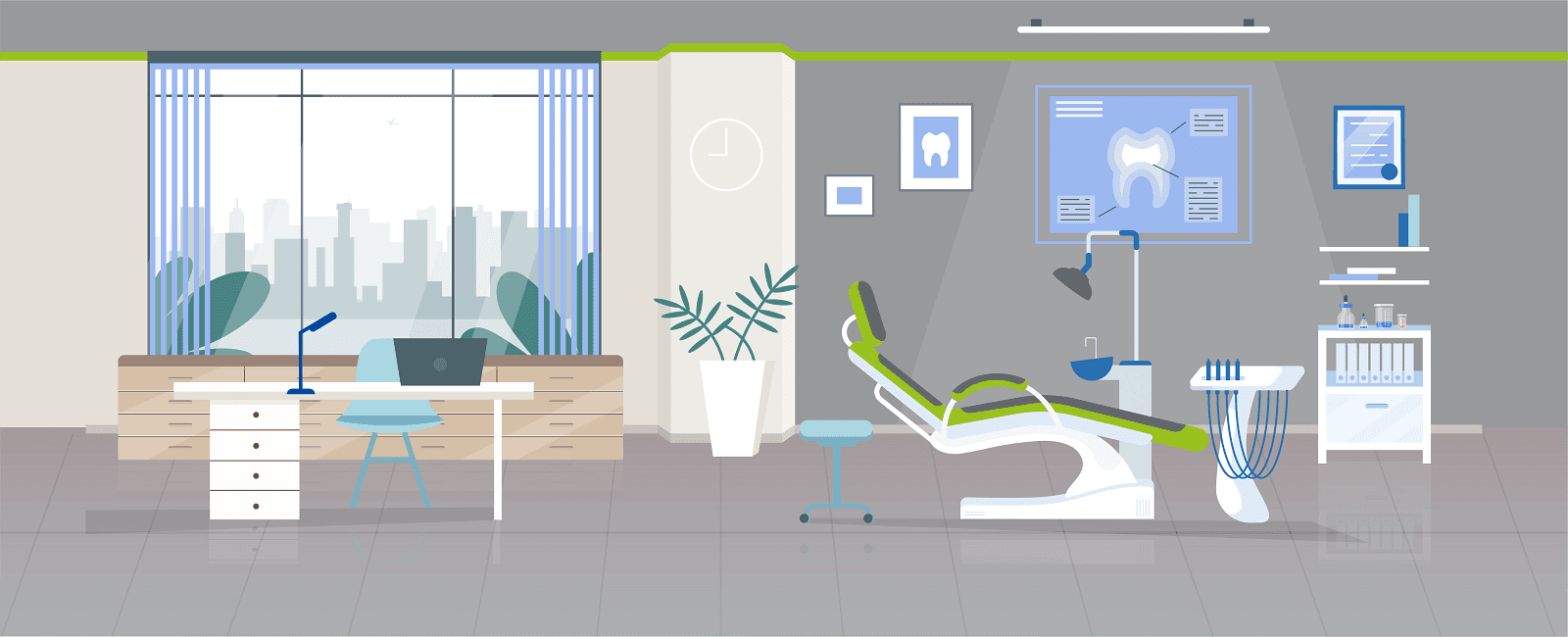 About Sabka Dentist Dental Clinic in Whitefield
With about ten years of experience, Sabka Dentist has become a synonym for the best dental care in India. The clinic consists of an entire team of experienced dental surgeons who are dedicated to providing the best class treatment to every single people.
The dentists are very passionate about their work, and are motivated to provide the highest quality treatment at the most affordable price range. Sabka Dentist aims to provide the best dental care facilities ensuring that the patients feel like home here in this clinic. If you have not yet found the best dental clinic in Whitefield, then you must visit Sabka Dentist once.
Facilities
If you ever need professional dental care from the best dental clinic Whitefield at the best affordable price range, then what you have to do is contact Sabka Dentist to get an appointment.
Excellent scheduling – Patients who stay far from Whitefield, the clinic offers them an immediate appointment and fulfills their dental requirements within a short time. So prioritizing patients based on their needs has made Sabka Dentist the most suitable dental hospital in Whitefield.
Anesthesia- Administering General Anesthesia to undergo dental treatment is very rare because it is a formidable risk-oriented task. So the clinic never provides general Anesthesia to their patients. Patients are administered with local anesthesia to the treatment area so that they do not feel any pain or discomfort during the treatment.
Dental treatment facilities – The best part about this clinic is the various dental treatment facilities that they provide. Some of their dental treatments include dental implants, braces, Root  Canal, crowns and bridges, dental fillings, dentures, dental cleaning, and a lot more. You can also undergo a professional dental cleaning procedure at a surprisingly low price, which again makes Sabka Dentist, the most affordable dental hospital in Whitefield.
Payment facilities – The clinic provides the best dental treatment procedures at the most competitive rate. You can also fetch these treatments at no cost EMI using your debit card, credit card, or even Bajaj Finserv card. Such a convenient payment method made Sabka Dentist, the best dental clinic in Whitefield.
Looking for the best dental clinic in Whitefield would definitely take lot of efforts, but as far as it is related to your health you need to be very careful while selecting the clinic. There are many dental hospital in Whitefield, but you need to find the best dental clinic in Whitefield.
Whether it's a small treatment or a big, its always preferred to get treated from the best doctor. And if you find it difficult to get the best dental clinic Whitefield, then visit Sabka Dentist without any second thought.
About Dentist
Dr. Manan Dhulia
Dr. Manan has over nine years of experience. He specializes in Dental Implants, and he is in charge of Clinical Operations, Business development, and team management. He assists in performing some ground-level operations and some other related tasks.
Dr. Ankita Gada
Dr. Ankita Gada completed her BDS degree and post-graduation in Dentistry from Mumbai and Pune University, respectively. She specializes in dental restoration and implant dentistry. Dr. Ankita carries ten years of experience as a Dental Director at Sabka Dentist. She works hard and attends several sessions to keep her updated with the latest technology.
Dr. Preethi Nagarajan
Dr. Preethi owns over eight years of experience as a dentist. In the year 2009, she pursued her Bachelor's degree from the Bharati Vidyapeeth, Pune, which was followed by an MBA from Tamil Nadu University in Healthcare and Hospital management. Next to which she completed a Diploma degree in Laser and Implant Dentistry from the LALD. She specializes in performing a Pain-free Laser Treatment, endodontics, oral surgery, smile designing, and full dental restoration.
Dr. Reena Waghela
Dr. Reena owns twelve years of experience as a dentist, and she had spent eight years of her career in association with Sabka Dentist. Her field of specialization is advanced dental care, implant dentistry, Full teeth restoration, and dental cosmetic procedures.
She completed her Bachelor's degree in Dental Science from Maharashtra University. Dr. Reena then completed training at on Dental Practice Management at the United States of America while being an assistant to one of the topmost dentists of that time. She is very passionate about her work, and she loves working with patients who are scared of undergoing dental procedures.
How to select the Right Dentist and Right Clinic?
Look out for the referrals- If you intend to look out for the best dental clinic in Whitefield, the first thing you have to do is look out for some good references from people you trust. You may also search in your local search engine of the list of dentists you have to check out their website, reviews.
Checking out credentials- Usually, the dentists prefer showcasing their skills, qualification, and experience in the field with pride. However, some dentists may not prefer showcasing it online, but we will give you access to all of it when in office.
Make a list of all the questions- Before attending your first session, you must make a list of doubts and questions that you want to ask your dentist. A right and experienced dentist will answer all your questions with patience and will enlighten you with the best treatment procedure.
Communicate- You must make sure that you never miss telling even the smallest issue that you experience. Hide nothing from your dentist as that may help them to visualize more dental possibilities and can come up with better treatment ideas.
Overall, when you are choosing a dental hospital in Whitefield, you must evaluate the dentist's experience, results of past procedures, area of expertise, and techniques used. Also, have a look at the background and behavior of the staff present in a clinic because we are ones who will take care of you and will make you feel comfortable.
How can Sabka Dentist help ?
Are you not yet sure about finding the best dental clinic in Whitefield? You can contact Sabka Dentist with no doubts in your mind. Wondering why? Because the clinic utilizes international level treatment techniques to all their patients. Don't worry about the charges, we offer at the best affordable price.
Moreover, the clinic also provides secured payment options like zero percent down payment, easy EMI, and insurance coverage.
Best dental clinic in Whitefield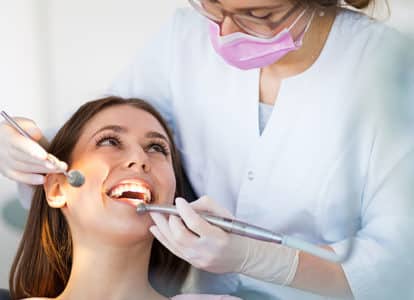 With about ten years of experience, Sabka Dentist has become a synonym for the best dental care in India. The clinic consists of an entire team of experienced dental surgeons who are dedicated to providing the best class treatment to every single people.
The dentists are very passionate about their work, and are motivated to provide the highest quality treatment at the most affordable price range. Sabka Dentist aims to provide the best dental care facilities ensuring that the patients feel like home here in this clinic. If you have not yet found the best dental clinic in Whitefield, then you must visit Sabka Dentist once.
Tell me more about Sabka Dentist, Whitefield
In case you are particular about your dental health care, you ought to select the best when it pertains to dental checkups and treatments. Sabka Dentist is consistently ranked as one of the best dental clinics in Whitefield, Bangalore.
At Sabka Dentist, patients not just receive top class treatment for their oral troubles, but will also get to experience one of the best in-clinic patient experience across India.
No matter the background or career of an individual, we make certain that all our patients feel at ease and face no challenges when approaching or getting their dental complications across to our dental surgeons.
We are some of the top dental clinic chains in Whitefield, Bangalore, and have a legacy which is unparalleled by any other dental clinic in Whitefield, Bangalore, India. Our dentists are some of the best dentists in Whitefield, Bangalore.
Sabka Dentist often makes it to the list of best dental hospitals in Whitefield, Bangalore, owing to our amazing team of dental experts and doctors, and advanced facilities within our dental clinics.
Sabka Dentist was started way back in October 2010, with a single clinic in Vile Parle. Currently, we have grown to around more than a 100 clinics in Mumbai, Pune, Ahmedabad, Surat, Bangalore, Navi Mumbai, Thane. Our team constantly strives to encourage better oral health and help people to feel and look good, and proudly carry their smiles.
No wonder, resulting from our team's determination and vision to help spread smiles across the world, we have consistently managed to get on the list of top dental hospitals in Whitefield, Bangalore.
So, next time you plan on visiting a 'teeth hospital in Whitefield', Bangalore, we should be at the top of your list of dental hospitals in Whitefield, Bangalore.
Consider us your own 'Apna Dentist'; our dentists are undoubtedly some of the best dentists in Whitefield, Bangalore, and we will help you with your dental concerns so that you can always spread joy and happiness across with your wonderful smile.
Quick,Good and Polite Service.Doctor was interactive and provided all necessary advice. very good experience overall.

Partha Sahoo
08:06 28 May 22
Good experience overall, Dr shivalika explains everything quite well and clarifies all doubts.



Suresh Kumar
12:52 18 May 22
A very clean clinic with a diligent and warm doctors and staff. I've noticed that they take all the necessary steps to maintain hygiene. Excellent explanation of treatment options by dr. Shivalika. And very good follow up after treatment and my tooth has been filled and saved and I am pain free. All in all it's an excellent clinic! I would definitely recommend.

Syeda Maha Irfan Zaki
12:30 18 May 22

Sweet Sanu
01:32 18 May 22
Have suggested to my friend. They're very happy.👏☺️ Thank you Sabka Dentist 👍

Riyaz Mohammed
16:06 17 May 22

chinu bhovi
15:35 17 May 22

Santhosh Santhu
14:37 17 May 22
Good service, neat and clean service and reasonable charges and highly Recommended

rajan Sonia
14:19 17 May 22
Very good service and friendly staff....highly recommended 👍👍

Akshay R dev
14:12 17 May 22
It was a great experience. I visited them for tooth cleaning. Dr Shivalika was very good at the procedure and left me with nicely cleaned teeth. No unnecessary thing or treatment was forced on me which is mostly a common practice across many dentists as per my past experiences. Great and affordable place for all dental related issues.

Praveen Saini
08:22 26 Apr 22
It was a good dental clinic. I wanted invisible aligners for my teeth gap issues and I must say Dr Shivalika was a real expert. She explained the whole procedure in great detail and solved all my queries. I am happy to choose such a wonderful place for my smile makeover.

Disha Cool
17:57 14 Apr 22
I did dental cleaning. I am fully satisfied with service provided

Moideen Parambath
08:37 01 Apr 22
One really need not to think twice before choosing . absolutely professional informative and transparent services.dr shivalika did pain free treatment.thankyou team kiddos to you all.

Sonia Sonu
10:53 22 Mar 22
Visited the clinic for tooth cavity pain. Dr.Shivalika did an amazing job in identifying the root cause and providing the right treatment plan. The entire process got finished in 4 sittings and I'm completely satisfied with the treatment.

Dentists here are really professional and good natured . Very affordable and they won't try to rip you off with extra charges. The best clinic in and around Whitefield.

Good and fast service with excellent doctor.

Very good service I got my implant placement I'm satisfied ..thank you sabka dentist whitefield

Sashikala Sindhu
08:29 13 Feb 22
Iam very satisfied with docters and staffIts cool👌

Junglee Soldier
07:08 13 Feb 22
Very friendly and very clear and explanation about the dental problems and solutions

Lucky Telugu TV
16:02 07 Feb 22
Super serviceDoctors are very good

Prashant Khapre
15:14 02 Feb 22
It was a good experience. Dentist clearly guided me regarding the problems I had and explained patiently

Prashanth Prathamashetti
11:22 15 Jan 22
Most welcoming and friendly, did a oral check up and very good and gentle. Nice place waiting for the job to be done,In the next visit.

Brian Gomes
13:41 13 Jan 22
Excellent and good caring thanks a lot

M D Lokesh
12:11 13 Jan 22
Very good service provided, recommended to every one.Give me clear explanation. I give 10 out of 10 for there service.

Kalaivani Vani
12:43 07 Jan 22

Naveen Kummar
07:15 07 Jan 22
Loved the experience here ❤️

Afreen Affu
13:01 04 Jan 22
Right place for any type of Dental issues. Wonderful experience, friendly environment in side the Clinic. Affordable charge.

Praveen Mundumada
15:05 28 Dec 21

umadevi.k uma
06:42 22 Dec 21
Dr Shivalika Ma'am is the best doctor I had ever seen.. hospital staff is very good too..Doctor Shivalika Ma'am is very friendly and expert doctor..I suggest anyone to go to sabka destist. Especially Shivalika Ma'am(expert doctor)Thank you so much for treating me Ma'am..RegardsSudha

Dr. Shivalika is an excellent dentist. Before going ahead with the treatment, she took the time to explain every procedure she was doing. Would recommend this as a go to place to take care of your oral health.Professional, courteous and friendly environment.

Roopa Murnal
16:59 06 Dec 21
Sabkadentist whitefield bangalore

Ramesh Jedar
13:21 01 Dec 21

Vikas Mapari
12:50 24 Nov 21
I am very much satisfied with the treatment & service . Dr. Shivalika treated me personally so well. She is such a humble, friendly & patient lady. I had to treat my last tooth infection..RCT was done very calmly & without pain. She suggested good time & helped me a lot with the procedure.The staff there are also very helpful.I am really happy dat ok found a good dentist near to my place for future family check ups Thank u soo much Sabka Dentist.

Prasanna Bhagat
06:52 08 Nov 21
Good staff,friendly. And expert doctors.thanku

Aienla Khan
14:00 30 Oct 21
Superlative branch and there are so good at taking care patient's

One of best clinic in whitefield.dr Shivalika is best ..and staffs all so good...love it

Nagaraj Nagaraj
16:01 03 Oct 21
Very good clinic for extraction...very good service ...doc is very polite and first class treatment and friendly ......

abinash Rai
14:44 03 Oct 21
Very good behavior doctor

Be a Professional Barber
10:10 30 Sep 21
SD is quite welcoming.Doctors make you feel comfortable, listen to your queries, doubts and concerns.I have gone there for my mother's dental cleaning, scaling etc.The experience was great!5 stars!!

Iqbal Ahmed
07:49 28 Sep 21
Professional, courteous and friendly feel like family.

Gurpreet Mann
03:17 28 Sep 21
I visited sabka dentist Whitefield for a complaint of yellow teeth. Dr. Shivalika very patiently consulted me and explained me the treatment options. The treatment was very smooth. Would highly recommend this clinic to everyone looking for a dental clinic in Whitefield area.

namrata chauhan
13:45 27 Sep 21

Niveditha Niveditha
10:37 27 Sep 21
Very good Shivalika Doctor 😍

gireesha D boss fan R
08:20 27 Sep 21

Varun Varun
08:02 27 Sep 21

Aswathnarayana Swamy CS
07:53 25 Sep 21
I was here for 2 nd opinion I was waiting for 20 mins I was so frustrated to wait I understand more patients but the out come was really good Dr Shivalika thank you receptionist Pallavi so helpfulNot a money minded I should mentioned recommend to everyone who wants to dental treatment worth for waiting

Abdul 786 Hannan
14:12 18 Sep 21
Its marvelous response and treatment from you and for this am heartly Happy thanks once again

im happy i chose the sabka dentist whitfield much recommend Dr shivalika i would recommend their service,They have clear processes in place-Starting from confirmation of appointments to timely reminders. Easy explanation of treatment procedures and a detailed discussion about the options available. I have never come across any doctor who spends so much time with a patient during the initial consultation

Susanta Barman
10:43 24 Aug 21
So happy to write a reviewThanks to Doc Shivalika saraswatI came in with an extremely painful tooth and jaw and never felt any pain or discomfort during the procedure.

SANJIB DAS
10:37 24 Aug 21
Superb hospitality.The behaviour of receptionist as well as the doctor was just awesome.They clearly discuss and check the problem and suggest a particular solution to fix it.

Sachin Rath
12:46 22 Aug 21

Santhosh T
09:46 14 Aug 21
Best dental clinic based on service, cost and satisfaction

Tamaghna Bhattacharya
10:52 05 Aug 21
Doctor Shivalika is very helpful and highly professional. Cleared all our doubts on invisible braces. Had a very good experience.


Natraj Hallikhede
13:35 24 Jul 21
Sab ka dentist is the best denal clinic in the area. This can be the first and last stop for any dental issue. The hospitality and hygiene of the place was best.

kritika keshri
12:25 19 Jul 21
Highly recommended!! One of the best clinics ..Dr.Shivalika is super amazing and friendly. The way she treats her patients is incredible.She is very polite and patient. And believe me she has got all solutions to your problems.You'll surely have a great experience.

Archana Nair
06:38 19 Jul 21
I took re-root cannal treatment in this hospital. This doctor did very well, before I was suffering a lot but now I'm so happy with my teeth.I prefer this hospital for any tooth problem..

Rebel Harish
14:05 13 Jul 21
Great experience as a first-timer. I barely waited to be helped when I checked in. I had a tooth extraction surgery, the surgery went quite well. Dr. Shivalika is very professional and friendly.HIGHLY RECOMMENDED

richard thompson
10:51 08 Jul 21
Like a dream come true. A perfect solution to my crooked teeth, that too in such a less time duration. All thanks to Dr. Shivalika Ma'am & her recommended solution : ALIGNERS ... Amazing way to start my new journey , with a Happy SMILE.

arjita dutta
15:02 07 Jul 21
Dr. Shivalika is the best dentist in town. Also the clinic has the latest equipments for all dental treatments. Kudos to Sabka Dentist @whitefield.

Prathamesh Naidu
13:30 07 Jul 21
It's a tremendous experience I had their .painless root canal I ever seen very good response the treatment also very nice.DrShivalika mam treats her patients like ther own housemates and handles very very carefully the clinic is really very good sbakadentist clinic is clean and hygienic....iam very very thankful full to you mam for treating in such good way

Muniraju K
06:57 26 Jun 21
The only reason for visiting the Whitefield Clinic is because of Dr.Shivalika. Nobdy does the way she handles her patients. !! Too good she is

Heena Khan
12:32 17 Jun 21
This is my first time visiting dental clinic and when I reached there I got impressed 👍. Staffs are very polite.My dentist was awesome , she is very friendly. I'm happy 😎👌👌

Mahendra Kumar Gouda
06:31 23 May 21
Sabka dentist is located in Whitefield Main Road opposite Unilever R&D Center. I took the appointment over the call.Once I entered the clinic, thermal checkup and hand sanitization was done.Registration process was smooth and hassle free . Fortunately there was no waiting time since I had pre booked appointment. Clinic was clean, hygienic and well maintained . Consultation is free of cost. You will be charged only for the services provided. Staffs were humble and polite.I visited for cleaning and polishing which costed me 1000 bucks . Dr. Shivalika is very sweet and will answer all your queries with a smile. She would also suggest if anything else is required for your teeth and gum health.At the end, you would get the printed bill and if in case doctor suggests you for any further treatments based on your interaction , you will get the treatment plan with the cost mentioned in the same bill.Hope this would be of some help to you . Thanks!

Pooja Ramraika
18:49 11 Apr 21
Dr Shivalika Saraswat madam is a very good doctor, she treats patients very well and very friendly nature. Very good staff, all the staffs are very polite. The best doctor I had ever.

It's really good I'm really happy with the treatment that I got from here

Rakshit Gowdru
09:58 18 Mar 21
Very gud doctors and neatly maintaining the clinic.staff behaviour also gud i will recommend to go sabka dentist everyone. one of the best clinic in Whitefield I'm very happy to go sabkadentist in Whitefield

Naga Nagaraj
19:07 16 Mar 21
Good clinic for all dental things.....Only one thing the appointment time gets delay by 30-40 mins, they should plan appointments better.

Shaik Kaleem
11:44 13 Mar 21
Doctors are very polite explained each every thing very easily also treatment are going good.

Diksha khobragade
10:36 13 Mar 21
We had a very pleasant experience with Dr Shivalika and her staff. I was very anxious about the appointment and my treatment procedure. Shivalika ma'am was very patient and spend a lot of time with me. She well explained the treatment procedure.. Dr Shivalika is very professional, she takes time to explain what needs to be done and provides valuable advice, I highly recommend Dr Shivalika.. 😊

pious kavo
13:57 08 Mar 21
Can i get the i information abt the cost on root canal nd new ceramic tooth??

Sagar Rawal
15:59 03 Mar 21
Dr shivalika very good experience. I had done my route canal.painless she is very supporting to their patients. Thanks dr.

kat.kitty32 kitty
13:33 02 Mar 21
This was not the first time we visited to this place. Dr. Shivalika is really good in her expertise. She examine well & advise what all options available for treatment. She is really good in her work. Will recommend others to try atleast once their services.

Amit Gaurav
05:27 16 Jan 21
Good place for tooth extraction.

Vijayalakshmi RJ
06:41 26 Dec 20

Salim Ahmed
05:59 11 Dec 20
very good treat ment and take very careing ,

Varun Kumar
14:48 18 Nov 20
Extremely grateful to Sabka dentist Whitefield branch for the help and support in the root canal treatment. Doctor Shivalika was so patient and fixed my new teeth with absolute perfection. Thank you so much for the cooperation. Will definitely recommend everyone.

srujan sheel
13:56 12 Nov 20