Dental Clinic in Whitefield
Address: Guru Shree Towers, 2nd Floor, Next to HUL Campus and Kotak Mahindra Bank, 3rd Cross Rd, near Food World, Whitefield, Bengaluru, Karnataka 560066, India
Monday – Saturday 11 AM – 8 PM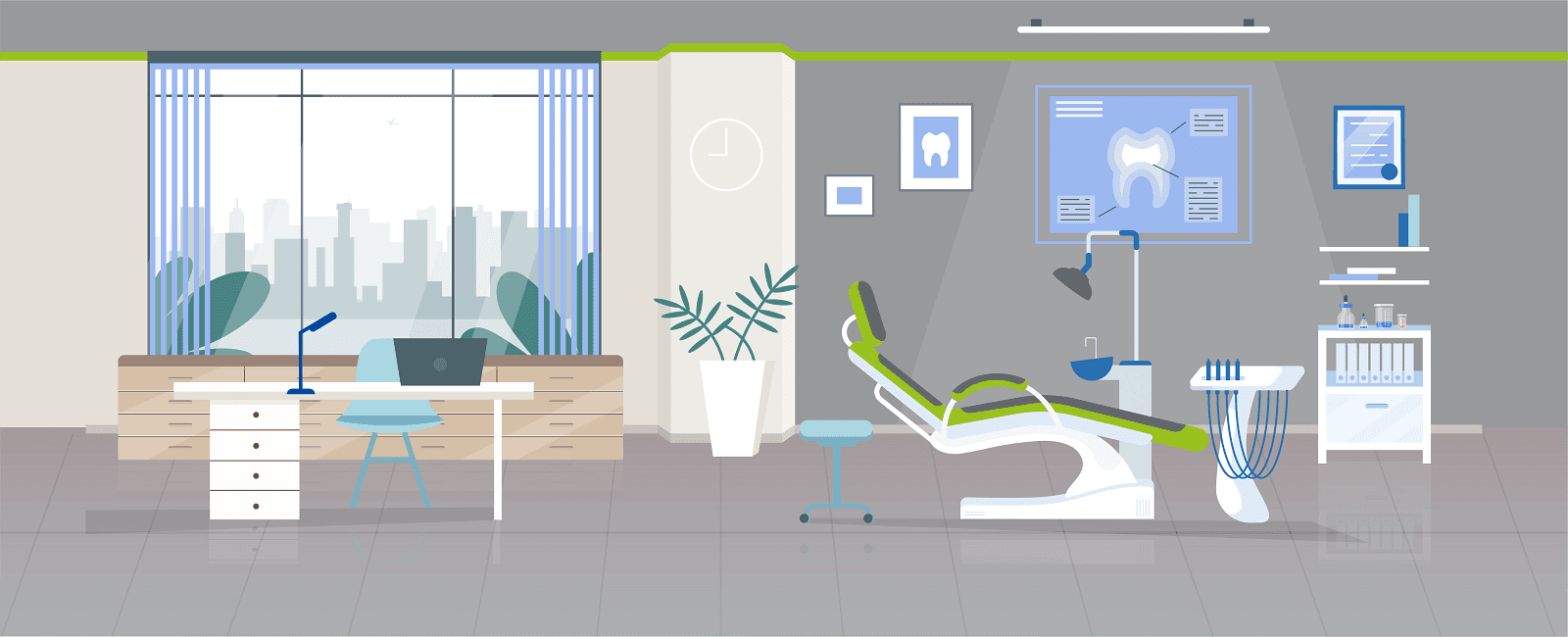 Sab ka dentist is the best denal clinic in the area. This can be the first and last stop for any dental issue. The hospitality and hygiene of the place was best.

kritika keshri
12:25 19 Jul 21
Highly recommended!! One of the best clinics ..Dr.Shivalika is super amazing and friendly. The way she treats her patients is incredible.She is very polite and patient. And believe me she has got all solutions to your problems.You'll surely have a great experience.

Archana Nair
06:38 19 Jul 21
I took re-root cannal treatment in this hospital. This doctor did very well, before I was suffering a lot but now I'm so happy with my teeth.I prefer this hospital for any tooth problem..

Rebel Harish
14:05 13 Jul 21
Great experience as a first-timer. I barely waited to be helped when I checked in. I had a tooth extraction surgery, the surgery went quite well. Dr. Shivalika is very professional and friendly.HIGHLY RECOMMENDED

richard thompson
10:51 08 Jul 21
Like a dream come true. A perfect solution to my crooked teeth, that too in such a less time duration. All thanks to Dr. Shivalika Ma'am & her recommended solution : ALIGNERS ... Amazing way to start my new journey , with a Happy SMILE.

arjita dutta
15:02 07 Jul 21
Dr. Shivalika is the best dentist in town. Also the clinic has the latest equipments for all dental treatments. Kudos to Sabka Dentist @whitefield.

Prathamesh Naidu
13:30 07 Jul 21
It's a tremendous experience I had their .painless root canal I ever seen very good response the treatment also very nice.DrShivalika mam treats her patients like ther own housemates and handles very very carefully the clinic is really very good sbakadentist clinic is clean and hygienic....iam very very thankful full to you mam for treating in such good way

Muniraju K
06:57 26 Jun 21
The only reason for visiting the Whitefield Clinic is because of Dr.Shivalika. Nobdy does the way she handles her patients. !! Too good she is

Heena Khan
12:32 17 Jun 21
This is my first time visiting dental clinic and when I reached there I got impressed 👍. Staffs are very polite.My dentist was awesome , she is very friendly. I'm happy 😎👌👌

Mahendra Kumar Gouda
06:31 23 May 21
Sabka dentist is located in Whitefield Main Road opposite Unilever R&D Center. I took the appointment over the call.Once I entered the clinic, thermal checkup and hand sanitization was done.Registration process was smooth and hassle free . Fortunately there was no waiting time since I had pre booked appointment. Clinic was clean, hygienic and well maintained . Consultation is free of cost. You will be charged only for the services provided. Staffs were humble and polite.I visited for cleaning and polishing which costed me 1000 bucks . Dr. Shivalika is very sweet and will answer all your queries with a smile. She would also suggest if anything else is required for your teeth and gum health.At the end, you would get the printed bill and if in case doctor suggests you for any further treatments based on your interaction , you will get the treatment plan with the cost mentioned in the same bill.Hope this would be of some help to you . Thanks!

Pooja Ramraika
18:49 11 Apr 21
Dr Shivalika Saraswat madam is a very good doctor, she treats patients very well and very friendly nature. Very good staff, all the staffs are very polite. The best doctor I had ever.

It's really good I'm really happy with the treatment that I got from here

Rakshit Gowdru
09:58 18 Mar 21
Very gud doctors and neatly maintaining the clinic.staff behaviour also gud i will recommend to go sabka dentist everyone. one of the best clinic in Whitefield I'm very happy to go sabkadentist in Whitefield

Naga Nagaraj
19:07 16 Mar 21
Good clinic for all dental things.....Only one thing the appointment time gets delay by 30-40 mins, they should plan appointments better.

Shaik Kaleem
11:44 13 Mar 21
Doctors are very polite explained each every thing very easily also treatment are going good.

Diksha khobragade
10:36 13 Mar 21
We had a very pleasant experience with Dr Shivalika and her staff. I was very anxious about the appointment and my treatment procedure. Shivalika ma'am was very patient and spend a lot of time with me. She well explained the treatment procedure.. Dr Shivalika is very professional, she takes time to explain what needs to be done and provides valuable advice, I highly recommend Dr Shivalika.. 😊

pious kavo
13:57 08 Mar 21
Can i get the i information abt the cost on root canal nd new ceramic tooth??

Sagar Rawal
15:59 03 Mar 21
Dr shivalika very good experience. I had done my route canal.painless she is very supporting to their patients. Thanks dr.

kat.kitty32 kitty
13:33 02 Mar 21
It is my first visit, doctors spoke very good and hospital looks very hygenic.. My treatment is on going and need to see what will be the result. So by seeing others reveiw, I hope I will also get best result.

This was not the first time we visited to this place. Dr. Shivalika is really good in her expertise. She examine well & advise what all options available for treatment. She is really good in her work. Will recommend others to try atleast once their services.

Amit Gaurav
05:27 16 Jan 21
Good place for tooth extraction.

Vijayalakshmi RJ
06:41 26 Dec 20

Salim Ahmed
05:59 11 Dec 20
very good treat ment and take very careing ,

Varun Kumar
14:48 18 Nov 20
Extremely grateful to Sabka dentist Whitefield branch for the help and support in the root canal treatment. Doctor Shivalika was so patient and fixed my new teeth with absolute perfection. Thank you so much for the cooperation. Will definitely recommend everyone.

srujan sheel
13:56 12 Nov 20
I have had the best dental care experience here in Sabka Dentist, Whitefield. The doctors are talented, caring and humble to get you through any kinda dental procedures. Even the non-medical staff are a charm too. About the procedures, I trust Dr. Shivalika. She really has got a way to deal with patients. Thanks doc, and Sabka Dentist of course.

ISH DEEP SINGH
11:57 28 Oct 20
Very happy with the experience. Dr. Shivalika undertook my treatment with great care.

Baijayanta Das
05:56 23 Oct 20

gireesha D boss fan R
15:58 01 Oct 20
Staff's are very friendly and smiling.. reasonable price and best service.

Harshavardhana GL
11:48 15 Aug 20
I had good dental care experience. The dentist knew what he was doing and was very professional and polite.

Shobana Sankar
09:19 15 Aug 20

Mubarak Shaikh
08:07 10 Aug 20
Free consultation with good service..

Afreen Ali
14:04 25 Jul 20
I had a very experience at Sabka dentist,the doctors are humble, hospital is also very clean and hygienic,My treatment first phase is completed and 2nd phase has to be doneSo far I am satisfied with the treatment

Gireesh Naidu
08:34 24 Jul 20
Professional treatment, caring, alternate options are given, friendly, easy access.

Arvind Raj
12:22 23 Jul 20
Best place to get the dental treatment.

The doctor has treated well with her and given her the perfect treatment and prescribed her the medicines that healed quickly. Thanks to Sabka Dentist to accept my appointment.

arpita rautaray
17:27 17 Mar 20
Good service friendly staffs

Emon Mishra
07:48 29 Feb 20
It's good to deal with doctor at very cheap cost for cleaning.....

Vimala Dharishini
09:24 25 Feb 20
We visited this clinic for tooth cleaning .As part of promotion, they are charging only INR 200/ for cleaning .In addition, if.one.has a Phone pe coupon,.they.are doing it for.just INR 100. We came to know about this clinic.only.because we also got one such.Phone Pe coupon. Service and.behavior.of doctor.and staff.all are very good .The Whitefield branch started from Aug .2019 .Its location is easily reachable. Good clean place .Setup looks decent .I would surely recommend it for at least small treatments. Good luck .

Shubhadip Mitra
22:12 14 Feb 20
I had a very nice experience yesterday especially Dr Shivalika was very good.

clinic is hygiene. good staff

balineni jagadeesh
11:26 01 Feb 20
The clinic was very neat and clean. Doctor listened to the problems patiently and explained the remedies and the procedure thoroughly. Overall a great experience.

Varun Verma
02:26 01 Feb 20
It is a well maintained and well equipped centre for tooth treatment at a minimum cost

Hussain Nawaz
13:00 22 Jan 20
Really good service! The staff and Dr's were very friendly. The Dr who did my cleaning did an amazing job and I felt very comfortable.Dr took her time to help me with finance options for braces which I was grateful for. Highly recommend this dental office!

Shahabaj Shaik
16:34 20 Jan 20
It's amazing experienceDoctors Care made me feel that I was in safe hands.Friendly and professional doctor

Ashu Kumar
09:54 19 Jan 20
Its really nice to see such an initiative for dental care. The packages are cost effective, though its only available in fewer cities, as of now. Alls good :)

Sambit Chatterjee
14:18 18 Jan 20
I went for a cleaning session here but ended up getting my cavitity removed.The people are very nice there and best part is Dr.Shivalika explained all the pros and cons of all the questions i had in my mind.