Dental Clinic in Kopar Khairane
Address: Shop No.7,Poonam Apartments CHS Ltd Plot 104, Sector 2, Kopar Khairane, Navi Mumbai, Maharashtra 400709.
Monday – Saturday 11 AM – 8 PM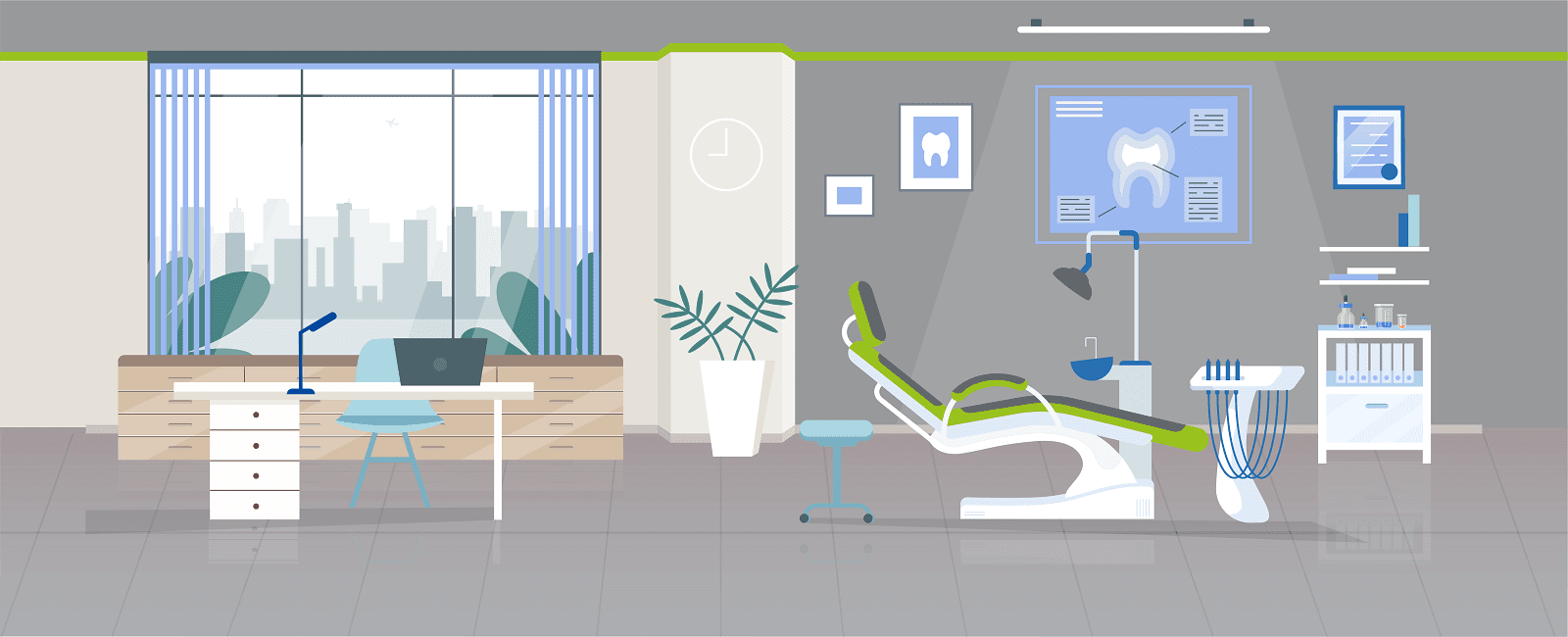 About Sabka Dentist Dental Clinic in Kopar Khairane
Why search anywhere else when Sabka Dentist is in Koparkhairane? We aim to solve your dental and oral health issues with our team of highly skilled dental experts, treating patients in a pleasant and hygienic environment.
With a team strength of over 500 dental experts, and dental clinics widespread over 100 different locations, like Surat, Ahmedabad, Mumbai, Pune, Thane, and Bangalore, Sabka Dentist desires to keep growing, with improving and revamping the dental industry in India.
Sabka Dentist is the sole, distinctive dental clinic in India, in its aspects of technologies used, practices performed, or even for that matter, the communication employed by each and every dental staff. We strive to be a leader in customer relations, apart from being the leader in the dental field in India.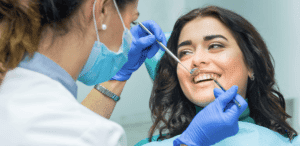 Various types of dental experts work at Sabka Dentist. You name it, we have it. Endodontists, Pedodontists, Periodontists, Implantologists, Orthodontists, and even general Dentists are available at Sabka Dentist, Koparkhairane.
Building the confidence of each patient, and pushing them to smile more often, is what we envision. A warm welcome, polite dental staff, and absolute transparency are what you can expect if you visit Sabka Dentist in Koparkhairane.
Nothing is hidden from the patients. We encourage the patients to ask us all their queries so that they do not leave Sabka Dentist being clueless. All the doubts and questions are attended to by the dental experts, in accordance to their area of specialisation.
We charge very standard rates for dental procedures and treatments, hence, we have nothing to hide. In addition to this, we also have an added advantage of Easy Monthly Instalment (EMI) scheme, so as to cater to all kinds of patients, and budgets. Detailed information, as to how to go about the EMI payment is provided on our website.
Speaking of our website, we try to be there for our patients or potential patients, all the time. We have a chat helpline that can constantly and on-the-spot solve any queries that you have. We have a detailed description of each service that we provide, as well as, the different dental clinic locations and a lot more.
Our dental experts are advanced at what they do and there are statistics to prove it all. Like we said, we do not hide anything from our patients or potential patients. Sabka Dentist has treated over 10 million patients, with over 1,50,000 root canal treatments and 1,60,000 prosthetics, which may just seem like numbers while reading, but are a lot more to us.
A patient's oral health is something that is neglected too often, and we, at Sabka Dentist, want to delineate the importance of oral health and hygiene. Therefore, we always choose a friendly approach, towards our patients and their treatments, so that they can comprehend the importance of their own oral health.
Numerous treatments and procedures are performed at Sabka Dentist in Koparkhairane like root canal treatment (endodontics), periodontal treatment (gum disease), orthodontic treatment (braces), pedodontics (child dentistry), dental implants, cosmetic dentistry, laser dentistry and much more.
Visit our dental clinic in Koparkhairane or even our website, to know more in detail about each treatment.
When you want the best in everything, it doesn't make sense settling for anything less for your oral health right ? Sabka Dentist is the best choice, for any oral issue you want solved immediately.
The devotion and professionalism of our dental experts is bound to get you back coming for more. Sabka Dentist will make you perceive oral health and hygiene in a different way altogether. That wonderful smile is not meant to be a victim of any diseases or issues, hence, visit us so we can fix any of your teeth issues.
Sabka Dentist in Koparkhairane is also equipped with modern technology to carry out the most effective and unique dental treatments in India. The laser technology has only recently entered into our country, and we, at Sabka Dentist, can proudly say that we have been one of the first few dental clinics to have employed it in our clinics all over the country.
It is this point, that we aim to reach, a point that has no limits and no boundaries. Just like our dental treatments. Not only do we carry out each treatment and procedure professionally, but along with that, we also make our patients feel comfortable and powerful at the same time because we provide them with all the information they require, or even if they don't.
Each dental process is explained to them, in-depth, not leaving out anything, because we aspire to build a foundation of trust, as it is of utmost importance to us.
Tell me more about Sabka Dentist Kopar Khairane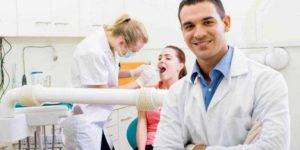 If you are one of those individuals who are particular about your dental health care, you must select the best when it comes to dental care checkups and treatments. Sabka Dentist is consistently ranked as among the best dental clinics in Kopar Khairane, Navi Mumbai.
At Sabka Dentist, people not just obtain world-class treatment for their tooth concerns, but also get to experience one of the best in-clinic patient experience across India. Irrespective of the background or career of an individual, we make certain that all of our patients feel comfortable and face no issues when approaching or getting their dental issues across to our dentists.
We are some of the top dental clinic chains in Kopar Khairane, Navi Mumbai and have a legacy that is unrivaled by any other dental clinic in Kopar Khairane, Navi Mumbai, India. Our dentists are some of the best dentists in Kopar Khairane, Navi Mumbai.
Sabka Dentist often makes it to the list of best dental hospitals in Kopar Khairane, Navi Mumbai, owing to our excellent team of dental specialists and surgeons, and cutting-edge facilities within our dental clinics.
Sabka Dentist was founded way back in October 2010, with a single medical clinic in Vile Parle. Currently, we have grown to around more than 100 clinics in Mumbai, Pune, Ahmedabad, Surat, Bangalore, Navi Mumbai, Thane.
Our team constantly strives to encourage better dental health and help people today to feel and look good and proudly carry their smiles. No wonder, as a result of our team's devotion and vision to help spread smiles across the world, we have consistently managed to get to the list of top dental hospitals in Kopar Khairane, Navi Mumbai.
Hence, the next time you are planning to visit a 'teeth hospital in Kopar Khairane, Navi Mumbai, we should be at the top of your list of dental hospitals in Kopar Khairane, Navi Mumbai.
Consider us your own 'Apna Dentist'; our dentists are some of the best dentists in Kopar Khairane, Navi Mumbai, and we can help you with your tooth problems so that you can continue to spread happiness across with your delightful smile.