Dental Clinic in Tilak Road
Address: Shop No.6, 1st Floor, N.K. Image Apartment Condominium, Lokmanya Bal Gangadhar Tilak Rd, opp. ICICI Bank, Sadashiv Peth, Pune, Maharashtra 411030
Monday – Saturday 11 AM – 8 PM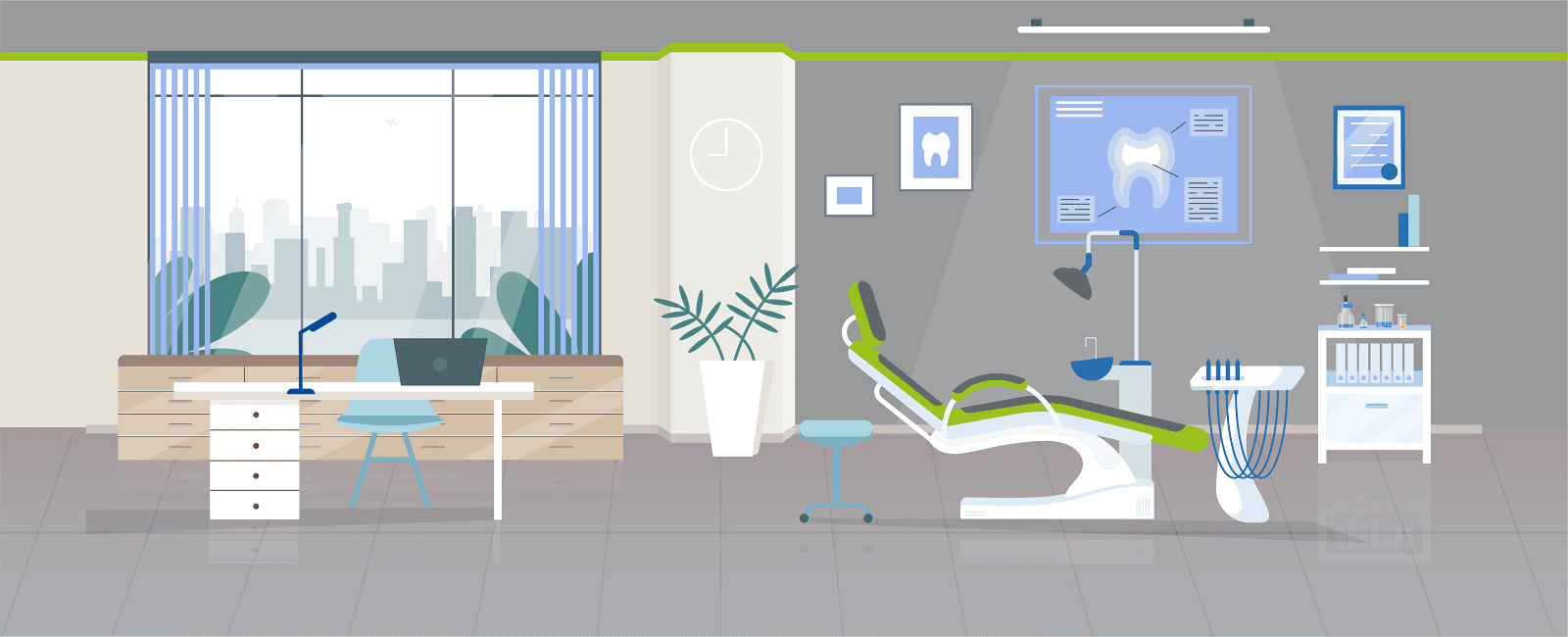 It offers a relaxed and unique dental care experience, coupled with the highest standards of dental treatments. Dentistry absolutely need not to be anything less than a pampered pleasant experience. Dental treatments at Sabka Dentist dental clinic in Apte Road, Pune confines in a calm surrounding and, will amaze you with how painless and fast most of the modern dentistry is At Sabka Dentist, our aim is to provide good oral health and create beautiful smiles. In the process of achieving this, we provide an excellent implant, preventive, restorative, and conventional dentistry. Our commitment to these goals provides you with unparalleled service with the highest standards of dental hygiene in a comfortable and pampering environment. We know you will be delighted, not only with the treatment but with the way you are treated. Here you will find a welcoming ambiance with warm, friendly staff and total transparency.
All dental treatments from dental crowns to major smile makeovers; a wide range of dentistry procedures and full mouth dental implants; everything is available under one roof!
The well trained and specialized dental team constantly staying updated through continuing dental education.
State of the art treatment techniques and instrumentation.
Value for money treatment options and costs.
Zero waiting policy.
Priority treatment completion at no extra cost for time-bound patients.
If you are looking for any type of dental treatment like metal-free crowns and bridges, veneers, dental implants, tooth whitening, implant dentures, smile corrections, gap closures, fixed teeth, root canal treatment, gum surgery, kids dentistry, laser dentistry, gummy smile correction, wisdom teeth extractions, dental X-rays, etc., we are the ideal choice for best dentists for dental treatment in Pune, India.
In case you are particular about your dental care, you must pick the best when it concerns oral checkups and treatments. Sabka Dentist is frequently ranked as one of the best dental clinics in Tilak Road, Pune. At Sabka Dentist, people not only get top class treatment for their dental complications but will also get to enjoy among the best in-clinic patient experience across India. Regardless of the background or career of an individual, we make sure that all of our patients feel comfortable and experience no concerns when approaching or getting their oral problems across to our dental specialists. We are one of the top dental clinic chains in Tilak Road, Pune, and have a legacy that is unrivaled by any other dental clinic in Tilak Road, Pune, India. Our dentists are undoubtedly some of the best dentists in Tilak Road, Pune.
Sabka Dentist frequently makes it to the list of best dental hospitals in Tilak Road, Pune, owing to our excellent team of dental experts and surgeons, and state-of-the-art facilities within our dental clinics. Sabka Dentist was started way back in October 2010, with a single clinic in Vile Parle. Currently, we have grown to around more than 100 clinics in Mumbai, Pune, Ahmedabad, Surat, Bangalore, Navi Mumbai, Thane. Our team works to encourage better dental health and help men, women, and children to feel and look good, and proudly carry their smiles. No wonder, resulting from our team's perseverance and vision to help spread smiles across the world, we have consistently managed to make it on the list of top dental hospitals in Tilak Road, Pune.
Hence, the next time you plan to visit a 'teeth hospital in Tilak Road, Pune, we should be at the top of your list of dental hospitals in Tilak Road, Pune. Consider us your own 'Apna Dentist'; our dentists are undoubtedly some of the best dentists in Tilak Road, Pune, and we can help you with your oral concerns so that you can always spread joy and happiness across with your wonderful smile.
Very good service.staff is very good.free consultation and proper information about the problem. Thank you sabka dentist

Śöwmýā Production
12:14 01 Mar 21
खुप चांगली सर्विस आहे, cleaning, hygine, ☝ एक नम्बर आहे.

Pavankumar Bari
08:36 22 Feb 21

Nupur Bhunje
06:00 19 Feb 21
Very good , efficient and medically sound service. Very prompt and soft in communucating about appointments etc.

vasant datar
13:33 10 Feb 21
Very helpful & good staff

SENIOR AGENCY
07:06 29 Jan 21

Good service given by staff.overall good experience

Kanchan Kulkarni
12:27 16 Jan 21
Friendly and helpful staff! Appointments are given according to your convenience. Happy with the treatment! Highly recommended!

Sharvari Deshpande
15:41 31 Dec 20
Sabka Dentist Tilak road is best place for dental treatment.Currently my treatment is going on but from the first day to till it was amazing. The Doctor and other staff is very polite. Specially Dr.Pooja, thank you so much. And Mr. Parvinder Shekhawat thanks for the guidance.If you looking for dental treatment this the best place .

Kamlesh Patil
13:31 19 Dec 20
Nice & well equipped clinic. Doctor & receptionist both are cooperative & friendly. Overall nice experience.

RAHUL NAIK
14:04 18 Dec 20
Amazing to visit sabka dentist tilak road, Staff and doctor very co-operative, A complete dental treatment for a Healthy 32 ! :)

veena aswani
13:57 18 Dec 20
Very good service.. friendly doctor..

The doctor and the staff is really good and friendly. The environment of the clinic is clean and neat.

Pooja Kamble
19:42 01 Dec 20
My appointment was fixed as per my convient time and location.At the appointed time I was given consultation taking care of Covid 19 protocols.All my queries were answered and I was given detailed information,with promise of further guidance.Very polite and professional service.

Shantaram Ramdurgkar
11:54 12 Nov 20
Excellent Service within reasonable price, would recommend anytime.

Mukesh Daswani
18:21 08 Nov 20
Best in class dental service. With a friendly environment. The Doctors are very qualified and has answer to all your dental problems.

Sumedh Pol
13:16 05 Nov 20
I have done my braces treatment. Very good experience at sabka dentist tilak road.

Pornima Jadhav
11:08 08 Oct 20
Doctor Pooja has done my treatment..My dental treatment has been very good with Doctor Pooja..Dental bridge treatment is taken.My treatment has been blanketed at a very low cost..The cost of this clinic is very low and very good at the cost of the rest of the dental clinic with good service

Megha Adep
06:31 12 Mar 20
Good place for dental treatment.Dr Mustansir and dr Pooja are experts in their jobs. Must be tried.

cinni shrivastava
23:58 06 Mar 20

Aditya Kamble
15:24 06 Mar 20
Very nice experience and good service

ajay madavi
12:34 06 Mar 20
Dr. Pooja gave me the treatment , excellent work. I feel total natural while eating. Dont have any problem. Thanks Dr. Pooja and Sabka dentist.

Prashant Adhav
10:18 03 Mar 20
Good service. Got detail information. Supportive staff

pooja padalikar
07:56 02 Mar 20

Talat. kalamgjhzsgjkhllly Khan
11:49 29 Feb 20
Dr sunny is doing my rootcannol treatment very nicely i m feeling better now. all staff is good .all are communicating very nicely

Tushar Pujari
14:24 28 Feb 20

Deepak Kumar
10:06 27 Feb 20
Dr sunny did my treatment verry nice

Ajay Thaware
13:20 26 Feb 20

For me the experience of sabka dentist was really good 💯

Sakshi Khond
09:21 18 Feb 20

Dhiraj Dabhe
07:14 18 Feb 20
I am very much flattered with the service , professional and medical experties , I experienced. Very punctual about the appointment time slots allocated. Thank you Dr. Sunny Pawar. You guys deserve the appreciation.

Mandar Sonawane Patil
13:56 13 Feb 20
All the staff and doctors are very nice..Their technical skill is excellent..

Sandeep Divekar
11:34 13 Feb 20
Best Docter i have seen Dr. SUNNY PAWAR

Vishal is here
15:39 12 Feb 20
I have done root canal treatment at tilak Sabka dentist. Very good experience. Dr. Is very expert.

nikita rikame
13:00 11 Feb 20
Its good here at sabka dentist staff doctor all are helpful and dedicated .. I too have opt for orthodontric treatment and its wonderful how they deal with the situations and best part is its affordable as compared to other clinics ..

Grisha Shah
12:22 11 Feb 20
Dental Tetment व्यवस्थित चालू आहे. मला खूप चांगल्या पद्धतीने सेवा मिळते.Hospital मधील staff खूप चांगला आहे.

Amol Bhoskar
12:15 11 Feb 20

Ashwini Maral
10:19 11 Feb 20
Excellent consultation, checkup & advice.. Cleanliness, hygiene, politeness of staff everything is very good.. keep it up

Akshay Raskar
08:32 10 Feb 20
Very good experience in subka dentist tilak rod

Dipak Zagare
11:39 06 Feb 20

SHUBHAM ZAGARE
11:27 06 Feb 20
Good service and also staff, they always take care of your teeth very well

Abhijeet Waghmare
07:39 06 Feb 20
I had braces treatment at sabka dentist .. my case was transferred from Bombay to Pune, then to they co-ordinate well. Even after missing one appointment they allowed me to visit another branch. Also maintain proper follow up.Thank you sabka dentist And Dr. Dhawal. Also manisha ma'am for helping me out for every follow up.

6453 Deepak Kudave
07:23 06 Feb 20
It was a great experience.... It's Too good...All Doctors are co-operative..... U may prefer sabka dentist for the Good treatment..

shubham shelke
06:39 06 Feb 20
I done my ortho treatment. Verry well done

sunny pawar
09:26 31 Jan 20
I have done my implants treatment.very good experience. Expert doctor.

Madhuri Gaikwad
09:03 31 Jan 20
Good service providing by Doctors and staff members.

Swati Korkre
17:37 30 Jan 20
"So,I recommend people if you want to take dental treatment choose subka dentist."

RAVINDRA CHAHANE
17:28 30 Jan 20
Very good clinic for dental check up

SHAHU NARODE
13:09 30 Jan 20
Very clean hygienic supportive staff, well qualified doctors

Sujit c shinde
13:07 30 Jan 20
Very good clinic for dental treatment

Gorakshnath Karande
13:01 30 Jan 20
First of all they treat patient very carefully. Dr.Pooja as well as everyone provide very good service. Follow up of patient is good.satisfied with treatment..

Rutik Bhegde
18:27 29 Jan 20
good treatment followed by. Pooja Dr

Amit Nirmal
18:21 29 Jan 20
Very Happy and comfortable now after visiting tilak rd sab ka dentist....very celan and good treatment

Mukesh Popalbhat
13:30 29 Jan 20
Good experience, very clean and supportive staff at sab ka dentist tilak Rd.,..happy

Sachin Gaikwad
13:27 29 Jan 20
It was a good experience at sab ka dentist tilak rd.....Good service and pocket friendly

It is good experience . Excellent follow up by staff & good service by Doctor.

Kuldeep Sherkar
10:57 29 Jan 20
Very good to visit. The staff is very polite & helpful. Good place for good treatment of your teeth.

Aman Dhokte
14:47 24 Jan 20
Appointment at 11 am, opens at 11.10.and they were doing cleaning till 11.30. But my job done well.

treatment is very good. clinic is clean . its perfect solution for all teeth issues . punes no.1 dental clinic

Akash Bhalerao
13:27 20 Jan 20
It was quite smooth and professionally done 👍🏼👍🏼

Vishwas Singh
10:46 18 Jan 20

Abhijeet Rajpurohit
10:21 18 Jan 20
Satisfied with treatment... Dr. Pooja treat me very carefully.. And staff is very helpful..

Kavita Revar
11:14 17 Jan 20
Good service Dr and staff

Ashwini Adhagale
09:45 17 Jan 20
Dr. And staff is very cooperative. Very good experience. Will recommend to friends. Thanks.

rajkumar namdas
10:44 15 Jan 20
I think Sabka Dentist is the only and best solution for all of your dental problems.They also offers FREE Consultation.Dentist are so friendly and they talk in our mother tongue.Ex. If my mother tongue is Hindi they will talk in Hindi if my mother tongue is Marathi they will talk in Marathi. No language obbligations.It worth to meet for just one time.They provide all the services.Atmosphere of hospital is also good.

Sohel Momin
10:30 14 Jan 20

Dnyaneshwari Shelke
16:59 07 Jan 20
Very careful treatment .......Good experience I am totally satisfied

indian gamers
16:52 07 Jan 20
Dr pooja provided friendly service .satisfied with treatment

Pavan Bansode
16:23 07 Jan 20

Yogesh Bangale
16:16 07 Jan 20
Good treatment.Dr.is professional.carefull treatment.nice experience from sabka dentist tilak road.

Ajay Shinde
07:23 07 Jan 20
Very Good Doctors and staff. Very good environment. Dr. Sonali treated very efficiently and effectively.

Shailesh Deshpande
07:09 07 Jan 20
Excellent treatment at sabka dentist staff is very helpful and supportive dr sonali give awesome treatment keep it up

ketan parkhi
12:36 04 Jan 20
It is always difficult, and sometimes a fearful thing for many to go through dental treatment. I can safely say, through my personal experience, that this place does take good care of you. Right from welcoming reception, to able doctors who explain you all the process properly, this clinic takes the fear away. Good offers and comfortable payment options are available. Rates are already affordable anyway. Also, you get good explanation about those options, without it being complicated.

Aneesh Prabhune
12:11 04 Jan 20
First of all they treat patient very carefully. Dr.Pooja as well as everyone provide very good service. Follow up of patient is good.satisfied with treatment..

pratiksha hole
10:36 04 Jan 20
I have had many dental treatments undergone at MyDentist. What I especially appreciate about their business model is objectivity and transparency in pricing of products/services i.e., the prices of treatments are independent of the financial capacity/status of the patient which might not be the case in personal dental clinics. Second thing which sets MyDentist apart from other dental clinics is the policy of not charging for initial checkups and consultations. The prices for the further treatments as adviced are too, at par with those of the prevailing market rates and not very expensive. Moreover, the patient doesn't need to pay a separate visiting fee for each visit or for each petty x-Ray scan, which otherwise may be charged separately. These features set MyDentisst apart from rest of the dentists in the market. I will highly recommend MyDentist for those having issues with their teeth and I do visit there many a times along with my parents for valuable advice about oral health and hygiene.

Vidyanand Bapat
18:58 03 Jan 20
Dr. Pooja provided friendly service. Satisfied with treatment.

Kalyani Dhembe
11:27 03 Jan 20
Very good services, the doctors very good and co-operative.

Yogesh Pillewad
10:38 03 Jan 20

Sagar Ghodake
08:06 27 Dec 19

Pradip Shah
10:53 13 Dec 19
Paitient amicable .Good explaining of procedure reasonable charges

Ashok Metkar
08:45 13 Dec 19

Kumar Shilimkar
05:20 18 Nov 19
Good service with cooperate dr

RC AND ASSOCIATES
12:52 08 Nov 19
Good experience with doctor and staffGood service

Sharad Chaudhari
09:58 13 Oct 19
It was a good experience to Visit this clinic on Tilak Road. The dentist was very helping and provided valuable suggestions on how to take care of teeth.

Sharada Rode
07:23 09 Oct 19
Satisfied with the treatment. Quite helpful staff as well. Totally recommended.

Suraj Thorat
12:12 21 Sep 19
Very caring, treatment, support, cleanliness and hygiene

prerana misal
08:02 19 Sep 19
Dr. Pooja provided very good service. Everything is explained very well. Everything is very nice. Thank's

Nitin R Mandage
10:33 18 Sep 19
Amazing service.I am very happy about service.Thanks sabaka dentist.

mahesh bhattad
13:12 05 Sep 19
Very good affordable experience with sabka dentist. The doctors are really good and cooperative. They explain each and everything very well. I highly recommend sabka dentist.

Pratik Mehta
11:38 31 Aug 19

Dr Ramesh Maheshwari
09:35 22 Aug 19
At sabka dentist on tilak road has good facilities of dental treatment. All staff are very cooperative. Special thank to Dr Chinmay and Dr Pooja treat me very well.Because of them i smile confidently.

Nikita Deorukhkar
15:05 30 Jul 19
Doctors &staff r very good...💞💞💞💞💞👍👌

sonali patil
08:40 15 Jul 19
Very good doctors....friendly environment. .great staff

Sweta Tomar
10:23 18 May 19

Adheesh Kumar
18:10 16 May 19

KAUSHIKI CHAHAR
13:43 16 May 19

Pooja Gundiyal
13:30 16 May 19

Avinash Gaikwad
12:08 16 May 19

Manisha Korke
08:05 19 Apr 19
Very appropriate and knowledgeable doctors are available. After dental checkups if we need any specialist suggestions so they can call to specialist. They provide financial support for Dental Treatment which u can't afford. And its totally 0% interest rate. Which has EMI facilities.Too Much Happy For Support.

Omkar Deorukhkar
15:21 27 Mar 19
Consulting is good. I took my Dental treatment here from Dr.Dhaval. He is a very good doctor. Receptionist is modest ... she always welcomes people with her happy face.So,I recommend people if you want to take dental treatment choose subka dentist.

Need to take appointment earlier before visit.doctors are nice and cooperative.best part is free consultation and x-ray.frees are moderate.