Dental Clinic in Tilak Road
Address: Shop No.6, 1st Floor, N.K. Image Apartment Condominium, Lokmanya Bal Gangadhar Tilak Rd, opp. ICICI Bank, Sadashiv Peth, Pune, Maharashtra 411030
Monday – Saturday 11 AM – 8 PM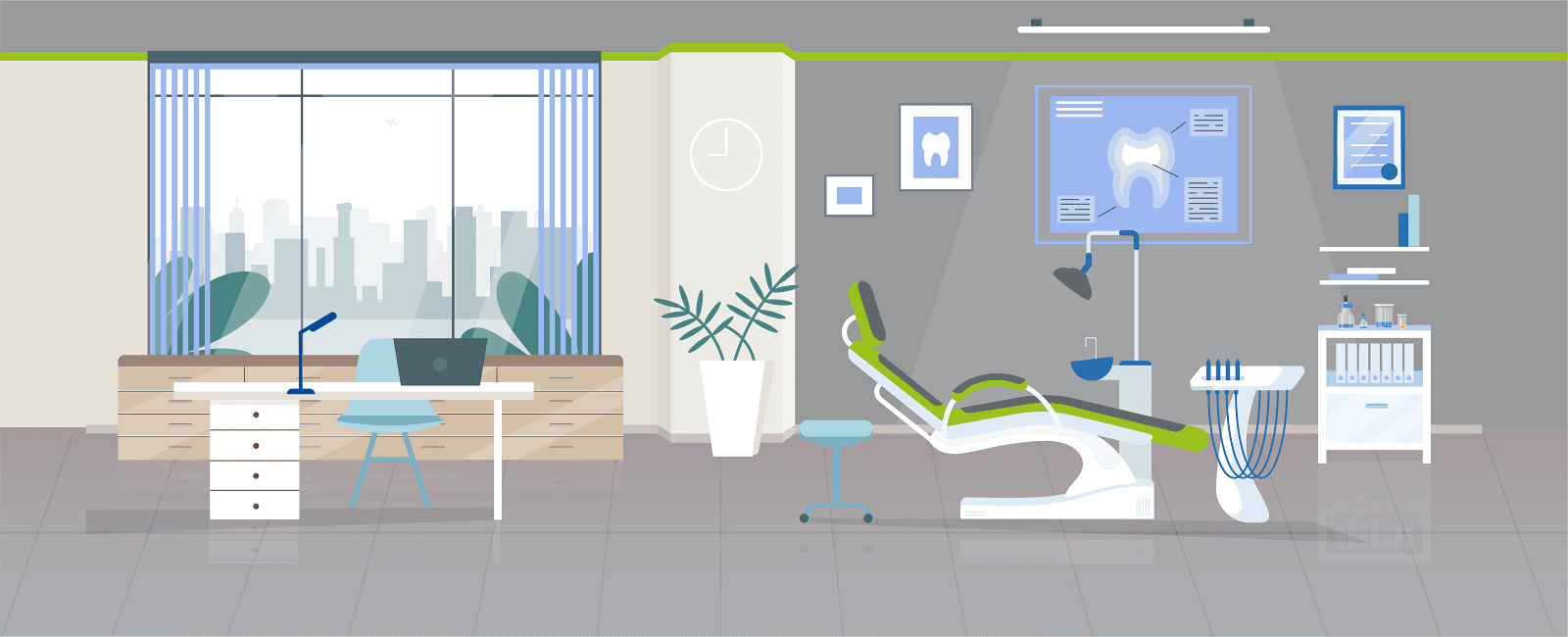 It offers a relaxed and unique dental care experience, coupled with the highest standards of dental treatments. Dentistry absolutely need not to be anything less than a pampered pleasant experience. Dental treatments at Sabka Dentist dental clinic in Apte Road, Pune confines in a calm surrounding and, will amaze you with how painless and fast most of the modern dentistry is At Sabka Dentist, our aim is to provide good oral health and create beautiful smiles. In the process of achieving this, we provide an excellent implant, preventive, restorative, and conventional dentistry. Our commitment to these goals provides you with unparalleled service with the highest standards of dental hygiene in a comfortable and pampering environment. We know you will be delighted, not only with the treatment but with the way you are treated. Here you will find a welcoming ambiance with warm, friendly staff and total transparency.
All dental treatments from dental crowns to major smile makeovers; a wide range of dentistry procedures and full mouth dental implants; everything is available under one roof!
The well trained and specialized dental team constantly staying updated through continuing dental education.
State of the art treatment techniques and instrumentation.
Value for money treatment options and costs.
Zero waiting policy.
Priority treatment completion at no extra cost for time-bound patients.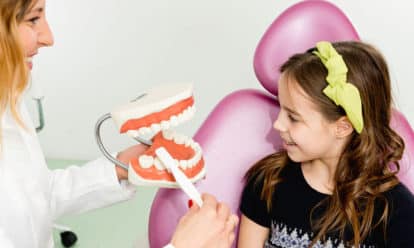 If you are looking for any type of dental treatment like metal-free crowns and bridges, veneers, dental implants, tooth whitening, implant dentures, smile corrections, gap closures, fixed teeth, root canal treatment, gum surgery, kids dentistry, laser dentistry, gummy smile correction, wisdom teeth extractions, dental X-rays, etc., we are the ideal choice for best dentists for dental treatment in Pune, India.
In case you are particular about your dental care, you must pick the best when it concerns oral checkups and treatments. Sabka Dentist is frequently ranked as one of the best dental clinics in Tilak Road, Pune. At Sabka Dentist, people not only get top class treatment for their dental complications but will also get to enjoy among the best in-clinic patient experience across India. Regardless of the background or career of an individual, we make sure that all of our patients feel comfortable and experience no concerns when approaching or getting their oral problems across to our dental specialists. We are one of the top dental clinic chains in Tilak Road, Pune, and have a legacy that is unrivaled by any other dental clinic in Tilak Road, Pune, India. Our dentists are undoubtedly some of the best dentists in Tilak Road, Pune.
Sabka Dentist frequently makes it to the list of best dental hospitals in Tilak Road, Pune, owing to our excellent team of dental experts and surgeons, and state-of-the-art facilities within our dental clinics. Sabka Dentist was started way back in October 2010, with a single clinic in Vile Parle. Currently, we have grown to around more than 100 clinics in Mumbai, Pune, Ahmedabad, Surat, Bangalore, Navi Mumbai, Thane. Our team works to encourage better dental health and help men, women, and children to feel and look good, and proudly carry their smiles. No wonder, resulting from our team's perseverance and vision to help spread smiles across the world, we have consistently managed to make it on the list of top dental hospitals in Tilak Road, Pune.
Hence, the next time you plan to visit a 'teeth hospital in Tilak Road, Pune, we should be at the top of your list of dental hospitals in Tilak Road, Pune. Consider us your own 'Apna Dentist'; our dentists are undoubtedly some of the best dentists in Tilak Road, Pune, and we can help you with your oral concerns so that you can always spread joy and happiness across with your wonderful smile.
A confident Healthcare Professional with over 8 years' experience successfully diagnoses & treats patients' dental conditions. Skilled in Endodontics, Implantology, Healthcare, and Surgery, a confident communicator who can relate well to dental patients. Having a proven ability to ensure that dental practices in surgery are continuously updated to provide first-rate care to patients and their families.
Your Tllak rd premieses and existing staff eonderful.Nicely treating patient with listning his problems.No hidden expenses all work is transpercy.

Pramod Vaidya
08:41 20 Oct 21
Very Good service Thanks Pooja Maam

hanmanta belambe
07:35 16 Oct 21
The dentist here are very kind. My dental treatment is well going on.

Docter & other staff are very helpful. Always give an fixed appointment. good service.

Priyanka Kondake
13:02 14 Oct 21

girish kulkarni
09:59 14 Oct 21

Siddharth Shinde
06:50 12 Oct 21
Doctor and the supporting staff at Tilak road Sabka dentist are very helpful, polite, informative, knowledgeable and talented. They will give you a reminder call 1 hour prior to your appointment. And provide you all the information during the dental procedure. The clinic is clean and tidy. All the safety measures for COVID-19 are followed thoroughly. I strongly recommend to visit.

kaushik phatak
11:28 01 Oct 21
Exelant and prompt service received

Dayaram Sundrani
10:59 31 Jul 21
Nice treatment with nice advice for my daughter and mi also. All dr.s are supportive and friendly . Not delay in treatment in appointment time.

deepali pandit
04:49 26 Jul 21

Pradip Shah
13:16 18 Jul 21
Nice experience in sabka dentist clinic. .. They properly explain my teeth problem and suggest the solution.. .. Keep calm and nice environment in clinic .. .🙏🙏🙏

Ranjitsinh Patil
12:59 17 Jul 21

ChanduRaje Chavandke
13:45 14 Jul 21
Started my aligner treatment and my daughters alingnment treatment almost 10 months back, great results, I would like to Thank Dr.Pooja especially, she is really so awesome , polite and she is among the best.The has good doctors and friendly staff,best Orthodontist clinic in Pune,I would recommend this clinic for aligners and self alignment treatment.

Akanksha Sagar Yadav
17:03 25 Jun 21
Kind and calmWhat more could you need from a dentist? The staff are so kind, caring and thoughtful. They are really considerate of you, if you happen to be rather apprehensive. Never been made to feel so comfortable and relaxed at any dentist previously visited. Explained in detail every procedure being undertaken and for any future procedures. Took away any fear that I have experienced at other dentists. Much better advise for following treatments. Would definitely recommend everyone to visit for a cheakup. Thank you:)

Prathamesh Vairat
19:32 16 Jun 21
Good staff good suggestion 👍

आपली माझ्या दातांची ट्रीटमेंट फार छान होत आहे.मि फार समाधानी .आहे .

Vijay Khatavkar
16:56 07 Jun 21
Really nice services & Doctor is very knowledgeable & Kind. Reasonable Fees.

SEEMA M KULKARNI
11:30 04 Jun 21
I had booked Sabka dentist for my wife dental treatment at tilak road Pune and by their immense and cordial service I and my wife are fully satisfied and happy for the same. The staff is cooperative and friendly and the cleanliness and equipment's used are absolutely higenic and fine.

sandeepkumar naiik
04:43 06 Apr 21
Excellent services provided by the store totally equiped with best of technology needful for denatl careWell sanetised well taken care of customersThey do not charge for consultation has well trained doctors i got my treatment from Dr Pooja GundiyalFor bael palsy Got best advices & was cured within 15 daysTotally recommend

kunal kalwani
10:14 03 Apr 21
दवाखान्यात स्वागत उत्तम पद्धतीने झाले. माहिती पत्रक भरून झाल्यावर डॉक्टरांनी क्ष किरण यंत्रानी व्यवस्थित तपासणी करून पुढील उपाययोजनांची चर्चा केली व औषधे लिहून फी न घेता पुढील भेट ठरवली.

Laxman Atre
15:35 19 Mar 21
Very nice service. Very affordable rates.

Good Service....Experienced Staff...

Gaurav Soni
09:42 11 Mar 21
Very good service.staff is very good.free consultation and proper information about the problem. Thank you sabka dentist

Śöwmýā Production
12:14 01 Mar 21
खुप चांगली सर्विस आहे, cleaning, hygine, ☝ एक नम्बर आहे.

Pavankumar Bari
08:36 22 Feb 21

Nupur Bhunje
06:00 19 Feb 21
Very good , efficient and medically sound service. Very prompt and soft in communucating about appointments etc.

vasant datar
13:33 10 Feb 21
Very helpful & good staff

SENIOR AGENCY
07:06 29 Jan 21

Good service given by staff.overall good experience

Kanchan Kulkarni
12:27 16 Jan 21
Friendly and helpful staff! Appointments are given according to your convenience. Happy with the treatment! Highly recommended!

Sharvari Deshpande
15:41 31 Dec 20
Sabka Dentist Tilak road is best place for dental treatment.Currently my treatment is going on but from the first day to till it was amazing. The Doctor and other staff is very polite. Specially Dr.Pooja, thank you so much. And Mr. Parvinder Shekhawat thanks for the guidance.If you looking for dental treatment this the best place .

Kamlesh Patil
13:31 19 Dec 20
Nice & well equipped clinic. Doctor & receptionist both are cooperative & friendly. Overall nice experience.

RAHUL NAIK
14:04 18 Dec 20
Amazing to visit sabka dentist tilak road, Staff and doctor very co-operative, A complete dental treatment for a Healthy 32 ! :)

veena aswani
13:57 18 Dec 20