Address: Shop No. 213, New York Arcade, Taluka, near Bhavya Park, Bhavya Park, Village, Bopal, Ahmedabad, Gujarat 380058.
Monday – Saturday 11 AM – 8 PM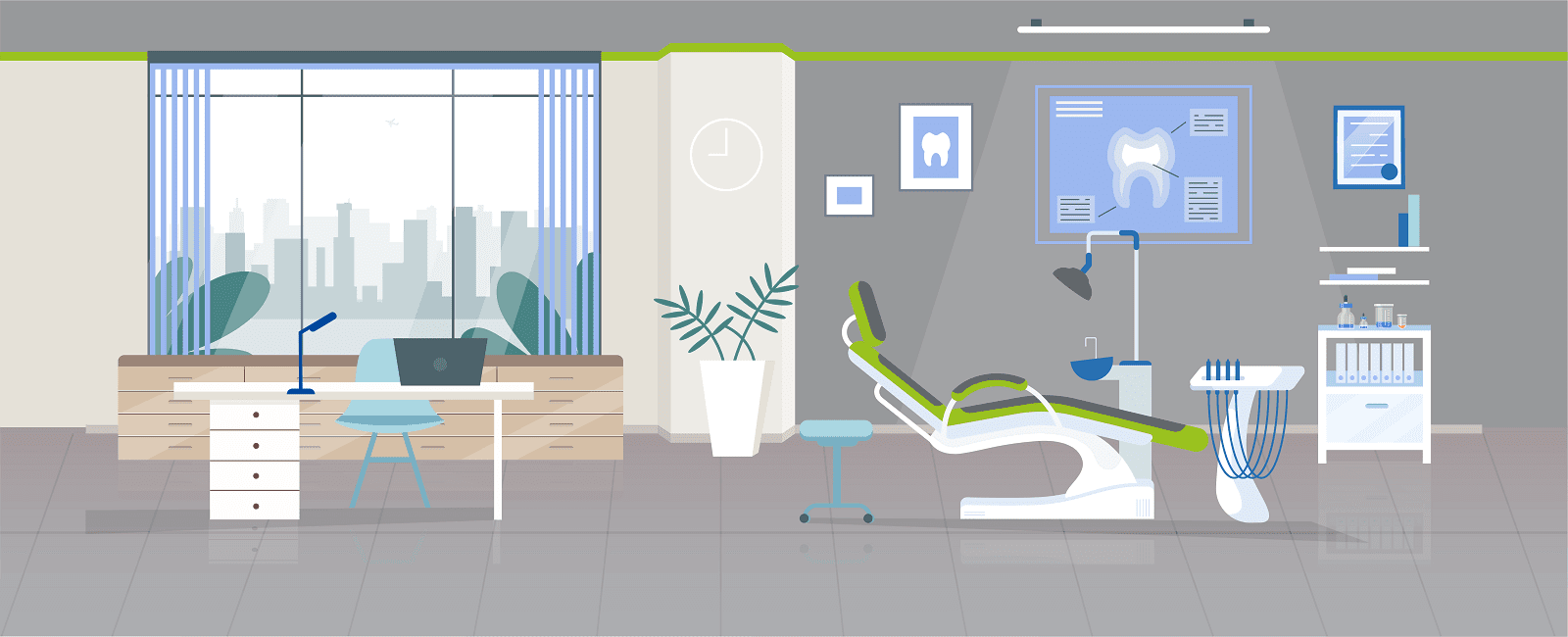 About Sabka dentist Bopal
Sabka dentist, Bopal looks forward to providing you, your family and friends with exceptional dental experience from start to finish. Years of dental practice has given us deep insights into dental problems, diagnosis, treatment planning, and execution. It has made Sabka dentist earn a good brand name, such that it is a leading dental franchise today.
Our practice employs contemporary dental technology such as Digital X-ray facility (RVG by Kodak)/ Laser/ Oral Scanner/ CAD (Computer Assisted Design) and CAM (Computer Assisted Manufacturing) crown technology. We also digitally store our patients' past and present dental history in our database for it to be of future use.
So, choose Sabka dentist, Bopal to experience sophisticated, high precision and quality dental treatments.
Dental Treatments and Services provided at Sabka dentist, Bopal
General Dentistry: Everyone should get regular dental check-ups done every 6 – 12 months to maintain overall good oral health. Although many patients delay their visits to the general dentist, there can come a high cost to this procrastination. The insidious nature of dental problems only makes them worse with time if these dental problems are left untreated. With a focus on preventive dentistry, we aim to resolve a dental issue at its incipient stage itself.
X – Rays: Radiovisiography (RVG) definitely has the following plus points over conventional old film radiographs: i) Lesser radiation exposure, and ii) Ability to save these radiographs digitally for future cross reference.
Oral Surgery: At Sabka dentist, Bopal, one can undergo painless removal or extraction of teeth in case of tooth mobility, gross decay, root piece, etc. Our oral and maxillofacial surgeons also perform other oral surgeries like disimpaction (extraction of impacted wisdom teeth), surgeries to insert dental implants, etc
Periodontics (Scaling & Teeth Polishing & Treatment Of Gums): Periodontics deals with maintenance of the health of all supporting tissues and bone around the teeth. Patients are advised to come for scaling and polishing biannually (every 6 months) at Sabka dentist Bopal. This frequency may be increased or decreased depending upon the oral hygiene status of the patient. The use of ultrasonic Scalers can readily remove plaque and tartar buildup from the surface of teeth. Periodontists at Sabka dentist Bopal also carry out additional periodontal surgeries like flap surgery, frenectomy, grafting, etc
Orthodontic Treatment (Braces): Our Orthodontists will thoroughly analyze patients' profile, teeth alignment and malocclusion. Patients will be advised for Full mouth (OPG) and Side facial view x- rays (cephalograms) as they assist in treatment planning. Impressions are recorded as well to make casts of teeth. We also have different types of braces which includes Metal, Ceramic (tooth-colored), Lingual and Invisible braces.
Endodontics (Root canal treatment):

The anatomy of the tooth has 3 layers – outermost enamel, middle dentin, and innermost pulp. Pulp is the vital tissue that also contains blood vessels and nerve supply. A root canal treatment is necessary when this pulp becomes infected or inflamed due to cavity, tooth fracture, resorption etc.
Thus, root canal treatment involves removal of the infected or inflamed pulp, followed by cleaning/disinfecting the inside of the tooth and filling it with inert gutta-percha material. Root canal treatments are successful >95% of the time and can last a lifetime. We use all the latest equipment that is required to carry out root canal treatment.
Prosthodontics (Dental Implants): Dental Implants are an ideal solution to replace missing teeth! Dental Implants are titanium screws or posts that are surgically inserted into the jawbone at the site of missing teeth. They try to replicate the root portion of the tooth. The bone integrates with this titanium screws(osseointegration). A connector abutment then connects this titanium post with an artificial crown. The facility of Full Mouth Rehabilitation using full mouth dental implants are also available at Sabka dentist Bhopal. Dental implants have high success rate and can thus last a lifetime with proven results!
Prosthodontics (Crowns, Bridges & Dentures): When implants are not possible because of medical reasons like anatomical limitations, reduced bone height, cosmetic limitations, etc; the patient can opt for prostheses like crowns, bridges, and dentures.

Crowns:With the advent of advanced technology, patients can choose from a variety of crowns like Porcelain Fused Metal (PFM), CAD-CAM crowns, Zirconium crowns, Tilite crowns etc at Sabka dentist Bopal.
Dentures: Patients can replace all missing teeth with complete denture or few missing teeth with cast partial denture. Implant-supported dentures are also gaining popularity, especially for patients who find their denture loose. At Sabka dentist Bopal, patients can also get relining and rebasing done for their dentures if their dentures constantly hurt their soft tissue. Immediate overdentures are also available.
Bridges: Bridges are known to literally "bridge" the dental gap produced by missing teeth. Bridges consist of prosthetic artificial tooth (pontic) replacing missing teeth, which takes support of 2 or more implants or natural sound teeth on either side of the missing teeth.
Pedodontics (Child Dentistry): Sabka dentist Bopal has experienced pedodontists in house. They cater to various dental services for children like:

Complete dental examination,
Preventive dental treatments like fluoride application, sealants, etc,
Oral prophylaxis including Cleaning and Scaling),
Oral Habit Counseling & Treatment (Habit breaking appliances for mouth breathing, thumb sucking, etc),
Extraction or removal of tooth,
Pulpectomy (Pulp therapy/ Root canal treatment for children),
Stainless steel cap, etc
Cosmetic Dentistry: Cosmetic dentistry can help you to create a healthy and beautiful smile with the help of the following services:

Bleaching: In-office teeth whitening procedures at Sabka dentist Bopal can provide you with a radiant smile!
Smile Makeover with Veneers: Veneers are wafer-thin and tooth-colored shells that we bond to the anterior surface of front teeth, for cosmetic effect. They are one of the popular choices to 1) close spaces/gaps/diastemas present between teeth, 2) provide uniform color, shape, and symmetry for teeth, 3) repair broken or chipped or fractured teeth, etc.
Sabka dentist Bopal has two options: porcelain and composite veneers.

Porcelain Veneers: They have more strength and are less prone to staining. They are thin and translucent that allows light to transmit, thus giving the natural appearance.
Composite Veneers: Composite Veneers are less costly, require less tooth preparation and are a material of choice to repair small chips and flaws.
Fillings: We do restoration of tooth cavities with tooth color and long-lasting cements like composite resin and glass ionomer cement.
Laser Dentistry: We also inculcate the use of Laser in dentistry for i) Gum Contouring as well as ii) Gum Depigmentation.
 Post & Core: This technique is used when there is not enough tooth structure to restore the tooth morphology.
Why choose Sabka dentist, Bopal?
You should choose Sabka dentist Bopal for the following reasons:
We customize a treatment plan for every patient.
After every appointment, our dentists receive a printed copy of the diagnosis chart & quotation. We also provide a printed copy of i) invoice and ii) receipt to all patients for their dental treatments.Thus, we maintain our patient and treatment records.
The pricing of dental treatments is shown online & at all our dental clinics to maintain transparency. To know the Cost, please visit our Dental Treatment Price list
We do comply with all standard clinical and sterilization protocols.
Our dental clinic is child-friendly and we provide a multitude of pedodontic services.
Our team of General Dentists and Specialist Dentists are aware of the latest trends and techniques in dentistry.
We are available through two modes: i) outpatient basis, as well as ii) appointment basis.
Sabka Dentist has easy and convenient payment options for dental treatments like 0% interest EMI options with Bajaj Finserv / Capital Float / Snapmint EMI Network.
Our clinics abide by STEEEP (S – Safety, T – Timely, E – Effective, E – Efficient, E – Equitable, P – Patient-centric).
How can Sabka Dentist help you?
The smile that you have dreamed of is only a click away! So, choose Sabka dentist, Bopal!
Sabka Dentist Bopal is committed to providing the most optimum dental services to one and all. Free checkups & X-ray consultations are also provided. We also maintain follow-up with our patients every 6 months.
Sabka dentist Bopal is happy to welcome new patients and will continue to spread more smiles! We also engage the community by organizing frequent dental camps near the clinic location.
Tell me more about Sabka Dentist, Bopal
If you are particular about your dental hygiene, you need to select the best when it pertains to dentistry checkups and treatments. Sabka Dentist is frequently rated as among the best dental clinics in Bopal, Ahmedabad.
At Sabka Dentist, people not only receive world-class treatment for their dental complications but will also get to experience among the finest in-clinic patient experience across India.
No matter the background or career of an individual, we guarantee that all of our patients feel at ease and face absolutely no concerns when approaching or conveying their dental complications across to our dental surgeons.
We are amongst the top dental clinic chains in Bopal, Ahmedabad, and have a legacy that is unrivaled by any other dental clinic in Bopal, Ahmedabad, India. Our dentists are undoubtedly some of the best dentists in Bopal, Ahmedabad.
Sabka Dentist very often makes it to the list of best dental hospitals in Bopal, Ahmedabad, owing to our amazing team of dental experts and doctors, and advanced facilities within our dental clinics. Sabka Dentist was established back in October 2010, with a single medical clinic in Vile Parle.
Today, we have grown to around more than 100 clinics in Mumbai, Pune, Ahmedabad, Surat, Bangalore, Navi Mumbai, Thane. Our team at Sabka Dentist works to encourage better oral health and aid men, women and children to feel and look good, and proudly carry their smiles.
No wonder, as a result of our team's perseverance and vision to help spread smiles across the world, we have frequently managed to get on the list of top dental hospitals in Bopal, Ahmedabad.
Hence, the next time you plan on visiting a 'teeth hospital in Bopal, Ahmedabad, we should be at the top of your list of dental hospitals in Bopal, Ahmedabad.
Consider us your own 'Apna Dentist'; our dentists are undoubtedly some of the best dentists in Bopal, Ahmedabad, and we can help you with your oral problems so that you can carry on and spread happiness across with your wonderful smile.
Good staff behaviour and treatment can also good everyone can visit here

Anita Chauhan
05:48 20 Jun 22
Very good service thanks for sabka dentist

Superb staff, well behaved, well explained.. highly appreciated and recommend

Hiren Parikh
14:21 01 Jun 22
Very good treatment thank you 😊

Sanjay Thakor
07:22 25 May 22
Excellent treatment for Root canal and Implant. Thank you staff for routine follow up call.

Chirag Thakor
14:21 17 May 22
It was a good experience. Economically affordable as well.

Khushi Rathi
12:49 13 May 22
It was nice. Service very good Dr janki is amazing counslting thanks for sabka dentist

Tejash Patel
05:12 11 May 22
It is A good treatment for me..

Dhara Thakkar
12:38 09 May 22
Got my dental cavities filled couple of days ago,very genral approached, dentist over there Dr janki,a very good doctor,warm welcoming, describing everything in detail,staff over there also very polite and helping,so I definitely recommend sabka doctor clinic in bopal,

Dr Sonal Devaliya
05:43 08 May 22
Very good treatment without painless my treatment finish dr janki is very good work and good counslting thanks for sabka dentist.... please visit

Pradip Patel
12:12 02 May 22

Rahul Ahire
06:39 02 May 22
Amazing treatment dr janki is very good counslting without painless treatment finish the experience was amazing please visit thanks for sabka dentist

Yogesh Thakor
13:11 22 Apr 22

Prajapati Utsav
15:37 20 Apr 22
The experience was amazing, they are using everything new while checking each and every patient.

Arvind Modi
12:07 08 Apr 22

Harsh Barvaliya
13:55 30 Mar 22
Overall,I got a painless rct experience at a sabka dentist amazing treatment Doctor and staff behavior are really good and they even took multiple follow up treatment after to also thank you so much sabka dentist.. Please visit...

Kantilal Meena
04:52 22 Mar 22
Got my root canal treatment done and saved my tooth which was difficult to save at sabka dentist bopal by Dr. Prapti desai. Completely painless treatment and got my cleaning and fillings also done. Hygiene is maintained properly. Supportive staff. Perfect place to visit for any kind of dental treatment. Good expertise. Overall good experience

my aligner treatment is going on at sabka dentist bopal from last 6months. very good visible results i am seeing in 6months. eagerly waiting for my new smile. good followup for the treatment. aligners are comfortable cannot be seen and i am liking that thing. would surely recommend everyone to sabka dentist to get their teeth aligned in natural way through aligners👍🏻

Parth Patel
15:07 04 Mar 22
got my gaps filled with aligner treatment at sabka dentist bopal under guidance of dr. prapti and team. very good consultation and treatment i got. fully satisfied. must go their for any teeth aligment!

Rudri Pota
15:05 04 Mar 22
I had visited sabka dentist for pain in my tooth .Dr.Chandani kudaliya has excellent clinical skills and she treated me very well .Definetly recommend sabka dentist .

Krina Nenuji
12:50 04 Mar 22
It's good clinic amazing treatment 👏Dr prapti is very good consulting staff is very helpful 😀thanks for sabka dentist....😊😊

Chandra Thapa
14:20 26 Feb 22
Maine yanha implant karvaya 2 years ho gya muze koi problem nahi hai abhi aur bhot bhot achha hai thoda costly hai fir bhi treatment achhi ki follow up bhi karte hai ... Accha hai

KALPANA SHARMA
14:03 23 Feb 22
Mrs prapti desai consulted my issue it was perfect and I definitely recommend highly thanks a lot guyz 🥂

Rakshain Panchal
14:04 12 Feb 22
Treatment is very good and and Dr. Is very knowledgeable and other staff is very good

mohsin mansuri
12:04 10 Feb 22
Its good clinic for dental .I had done my RCT & results is good . who people to do our dental treatment please visit .

Rajni kushwaha
07:02 10 Jan 22

Surya Prakash Tiwari
14:37 08 Jan 22
I am happy and satisfied with the treatment, I came back after a accident and going back happily. Special thanks to doctor prapti and entire staff...

Arindam Bose
15:10 28 Dec 21
Very good dental treatment by Dr.प्राप्ति देसाई and team. Surely visit for any kind of dental treatment

Dinesh Kumar
13:49 21 Dec 21
yesterday we got a call from Sabka Dentist for free. check up appointment ,we reached there at 12.45 today and got checked up, some minor cavity was there so they asked us to do it as early as possible , we also agreed and now , taking prior appointment we will do thst Thanks a lot to the sabka Dentist

Sudesh Gaur
09:31 21 Dec 21
Good teeth cleaning by Dr. Prapti mam.Also discussed about further teeth treatment and how to maintain good teeth health

Dhruvil Shukla
05:05 18 Dec 21
Service and treatment at sabka dentist Bopal was excellent guided under Dr.prapti. She explained me the treatment very well and did perfect treatment. Do surely visit for any kind of dental treatment. Staff is very courteous and polite. Highly recommend

Virat Viroja
14:47 17 Dec 21
Very good treatment teeth cleaning also good thanks for sabka dentist...

Jay Kavathiya
14:42 17 Dec 21
I highly recommend this clinic for any treatment Dr prapti has been amazing my treatment root canal,feeling,cleaning,ceramic cap fitting very good treatment staff very help full thank you so much for sabka dentist.....

Gautam Thummar
14:14 17 Dec 21
Excellent service and care taken at bopal clinic. Thanks to Dr. Prapti Desai for very good treatment given as per our satisfaction. Well done Dr. Prapti and keep doing the good work, services. Regards, Alok - Jyoti Malviya

Alok Kumar Malviya
06:02 14 Dec 21
I highly recommend this clinic for any treatment. Me and my wife both had treatments. My wife choose teeth whitening while I went through cleaning and filling. Dr Prapti has been amazing, she is so patient, a good listener and kind doctor. She is the best. Staff is also very helpful. Everything went great. We are thankful for the service and treatment.

Chetan Mirani
05:37 13 Dec 21
Good treatment with reasonable rate

abhijeet samudre
14:40 09 Dec 21
Friendly staff with awesome Dentists. They treat you like family.


Sakshi Shah
12:06 17 Nov 21
It's absolutely fine service ,with proper guidance by Dr.

Bhavik Ram
05:35 16 Nov 21
I have a very good experience here under the guidance of Dr.Prapti. Staff is very supportive and caring. Highly recommended

Chandni Vanjani
13:39 22 Oct 21

saurav shaw
13:37 20 Oct 21
Good experience at sabka dentist.good behavior with parents...satisfied with treatment...

Kavita Purohit
12:10 12 Oct 21
The doctor's are well experienced and they know how to treat your problem very well. The clinic is also well equipped with all the required instruments. The doctor's show you with photographs how the problem of your is to be treated and there you are relieved, because you know what exactly are they doing. That's why i recommend to visit if you are looking for one.

Ranjit Thakor
12:28 09 Oct 21
Good staff. and also good treatment anyone can visit

Dushyant Korat
12:26 06 Oct 21
Overall, I got a painless RCT experience at a sabka dentist. I totally recommended sabka dentist bopal. Doctor and staff behavior are really good and they even took multiple follow up after treatment too. Also, provide right advice and right treatment. The price is somewhat expensive, but it's ok if one gets a painless and hygienic treatment.Go for Sabka Dentist without any doubts!!!!

Karan Vora
19:27 01 Oct 21
Have started my aligner treatment at sabka dentist bopal 4months ago. I have remarkably seen visible difference in my teeth alignment with invisible aligners. All thanks to dr.prapti for guiding me in proper way for treatment of aligners. She also gave me trial aligner set first which boosty confidence that i would be able to wear aligers easily. Other staff members are also very friendly. Treatment is pocket friendly. Very happy with the treatment and would recomend others to get their dental treatment at sabka dentist.

Priyanka Sarpota
06:12 30 Sep 21

Janak Thummar
11:59 23 Sep 21
It was a friendly and cooperative experience in sabka dentist , the doctors are always ready to help us out with any problem and it's very budget friendly clinic .

Rohan kejriwal
06:14 16 Sep 21
Wonderful services. The way they got my wisdom tooth removed that too when I had few complications, hats off to madam Dr. Ankita and she got it removed in no more than 15 minutes. Appreciating Dr. Prachi ma'am for deep cleaning that she had done and I usually used to bleed a bit while brushing my teeth and Dr. Prachi ma'am after this cleaning whatever it is called, now I am perfectly fine and no bleeding issues since weeks. Wonderful assistant they have who calls you after surgery or such services to enquire about any pain or discomfort. I would highly recommend to at least seek advice here first before going to any other dentists. Remarkable services and passionate staff always ready to help! 5Star is just a rating, visit them once you will feel 5Star lesser compared to their optimistic services.

disha parekh
10:09 07 Sep 21
Good service , cooperative doctor prapti desai.

Hiral Gosani
04:48 14 Aug 21
I appreciate the detailed check up and advice provided in first visit. Very friendly behaviour with child patient.

ANURAG SHARMA
15:33 12 Aug 21
Great personal touch. Doctors and staff are very patient, courteous and helpful.

Very nice doctor and supporting staff I got a very good result

naresh parmar
05:03 10 Aug 21
A well equipped place and real good doctors...Very nice and cooperative staff members too...If you plan visit a dentist... Sabka Dentists is the place to be..

Arvind Parmar
07:01 07 Aug 21
Reecently I have Done my treatment at sabka dentist by Dr. Prapti Desai , I really Appreciate doctor and staff's behavior and there professionalism....Really it was Good Experience.. Thank you sabak Dentist.

Very nice and co operative staff.. Dr. Explained it very well.

Suryaprakash Rai
14:35 05 Aug 21
Excellent service from doctor as well as from other staff. Very cooperative and caring. Have done proper treatment. satisfied with treatment.

Kinnari Mishra
12:50 03 Aug 21
Feasible, clean, good services and good place to visit for dental health

sonali garg
12:30 24 Jul 21
Superb Facilities available, and also checkup & consultation...Really Great

Shayam Yadav
12:40 21 Jul 21

Vanraj Aal
05:13 21 Jul 21

Dixit Patel
13:58 20 Jul 21
Experienced excellent, fair and honest treatment. Best in town.

Gajera Harshil
15:13 17 Jul 21

Priyanshi Shah
05:48 17 Jul 21
Dr. Trapti desai has very good knowledge and she guides to my wife and my one of neighborhood uncle for their treatment.I recommend to go there for your dental treatment

Dinesh Prajapati
05:54 16 Jul 21
I had a great experience with Dr. Prapti and other staff at Sabka Dentist. I am currently getting my teeth aligned with invisible aligners. I started 4 months ago and I already feel more confident and can see the change. I also had my teeth clean and fillings done here. All covid protocols are taken care of. I would surely recommend this clinic for any dental treatment.

Kanva Patel
11:32 24 Jun 21
It was nice as a patent suffering from dental problem the treatment provided and the consultation with the doctor and the behavior was remarkable and different from the other dental clinic I would definitely refer to my friends to come here if there is any requirement of dentistThankful for such humble behaviour and guidance provided for Keeping my dental healthy.

Chander Shekhar Verma
14:35 21 Jun 21
Visited this place 3 years back for my teeth cleaning done. I must say the doctor was really good. She explained me everything and it was perfectly. The prices too were very economical. I would highly recommend to anyone looking for dental services.

Aatish Bhachech
06:00 27 Apr 21
Hello. It was nice experience. Root canal treatment along with cleaning process was great. Behaviour of staffs were good. Treatment procedures carried out by doctor was too good. Satisfied with the treatment.

Barnani Behera Ray
14:34 17 Mar 21
Overall very pleasant experience. Good staff, good doctors. Highly recommend.

Kirtan Kalaria
07:54 03 Mar 21
Excellent people and treatment.

Prabhudayal Lahre
14:39 20 Feb 21
I liked the treatment that Dr Chinar Patel gave for braces. 👍✨

Nandini Patel
07:05 28 Jan 21
- It's been such a very gud experience to do a treatment under this branch and dr.- Friendly behaviour of all the staff.

Ravindra Kateliya
06:02 25 Jan 21
Good experience n way of explaination from Doctors are good.

Tejas Shah
14:36 24 Jan 21
Must visited...... genuine doctor...

Good friendly staff. work is also good.

diana master
12:48 19 Jan 21
We are full satisfied with Dr prapti nice response. Detailed consultation and treatment given by her. Must visit for any dental treatment

Ashvin Unadkat
14:33 13 Jan 21

yogesh tambe
12:07 12 Jan 21
.Doctor Chinar patel was very polite and he understood every problem..I really love the treatment for braces andVery nicely all the precautions were taken.. highly recommend to visit sabka Dentist

Shefali Tekchandani
12:22 11 Jan 21
Today I m going to sabka dentist bopal branch so dr consultant nice and I done treatment filing nice follow up gud straf beheve

Very good experience of root canal treatment

Jayanti Prajapati
13:22 12 Dec 20
Excellent customer service,And satisfaction

Sanjeev Kumar
07:26 03 Aug 20
Excellent service, very knowledgeable staffs, also high precautions taking care for COVID 19, sanitization, mask, cleaning, following strictly.I am very happy for select this dental care.

Tushar Joshi
07:26 01 Aug 20

Dadabhagawan science M.K.
10:52 29 Jul 20
Very nicely all the precautions were taken.. highly recommend to visit sabka Dentist in this covid situation.Doctor dealing was very polite and understood every problem..

Manisha Bachani
11:48 22 Jul 20
Good treatment. Good care

Shubham youtuber S
05:59 25 Jun 20
Had very good experience with the doctor Na rata jaiswal.. Explain each and everything very precisely..

Vipin Maurya
13:14 16 Mar 20
It was great experience at sabka dentist bopal for cleaning and polishing..... Also they have great doctors and staff with advance techniques for teeth alignment...Please do visit....

Udit Hansalia
06:20 16 Mar 20

Hitendra Pandya
13:02 13 Mar 20
Exilent service and routine chek up

manoj kumar verma verma P G T Hindi
12:43 13 Mar 20
Excellent treatment. Tooth cleansing was done very professionally and as per my satisfaction.

Chirag Shah
07:10 13 Mar 20