Address: Shop No. 213, New York Arcade, Taluka, near Bhavya Park, Bhavya Park, Village, Bopal, Ahmedabad, Gujarat 380058.
Monday – Saturday 11 AM – 8 PM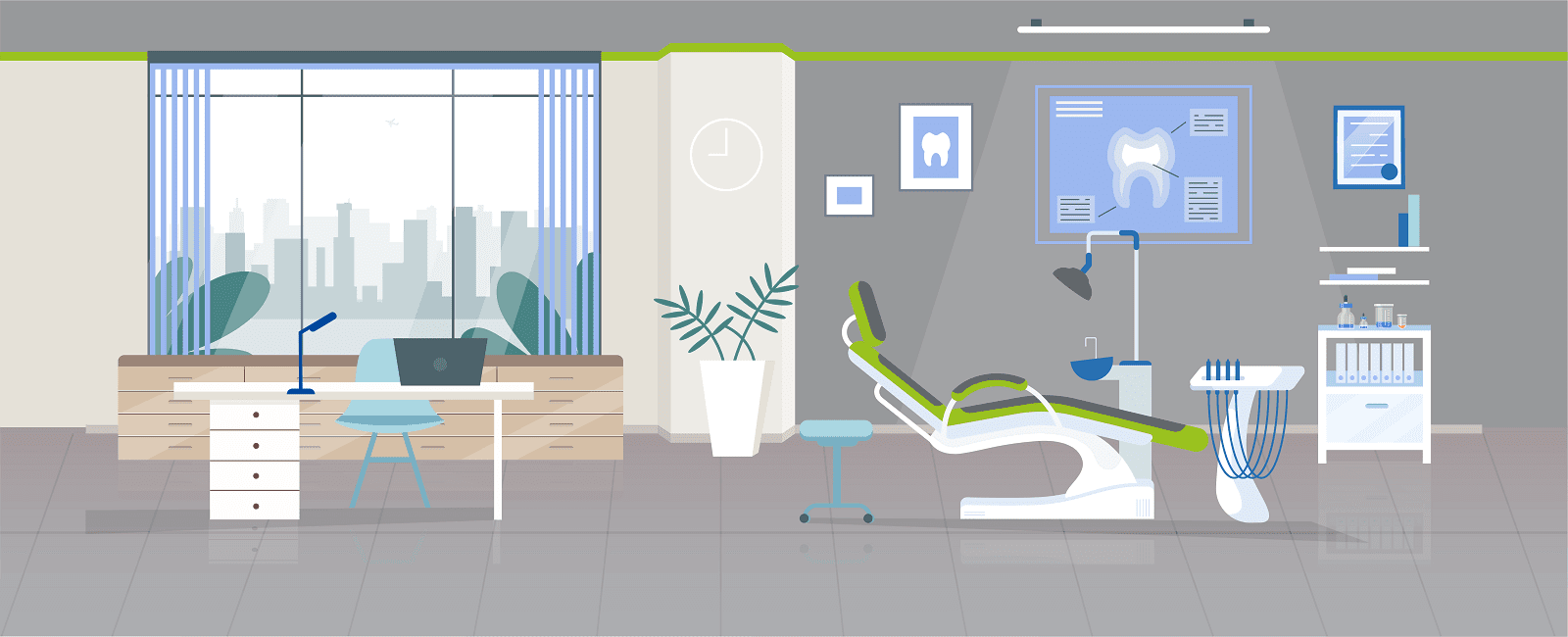 Excellent people and treatment.

Prabhudayal Lahre
14:39 20 Feb 21
I liked the treatment that Dr Chinar Patel gave for braces. 👍✨

Nandini Patel
07:05 28 Jan 21
- It's been such a very gud experience to do a treatment under this branch and dr.- Friendly behaviour of all the staff.

Ravindra Kateliya
06:02 25 Jan 21
Good experience n way of explaination from Doctors are good.

Tejas Shah
14:36 24 Jan 21
Must visited...... genuine doctor...

Good friendly staff. work is also good.

diana master
12:48 19 Jan 21
We are full satisfied with Dr prapti nice response. Detailed consultation and treatment given by her. Must visit for any dental treatment

Ashvin Unadkat
14:33 13 Jan 21

yogesh tambe
12:07 12 Jan 21
.Doctor Chinar patel was very polite and he understood every problem..I really love the treatment for braces andVery nicely all the precautions were taken.. highly recommend to visit sabka Dentist

Shefali Tekchandani
12:22 11 Jan 21
Today I m going to sabka dentist bopal branch so dr consultant nice and I done treatment filing nice follow up gud straf beheve

Very good experience of root canal treatment

Jayanti Prajapati
13:22 12 Dec 20
Nice Dr. Understanding . Good experience 😇

Divya Chauhan
12:54 10 Nov 20
Excellent customer service,And satisfaction

Sanjeev Kumar
07:26 03 Aug 20
Excellent service, very knowledgeable staffs, also high precautions taking care for COVID 19, sanitization, mask, cleaning, following strictly.I am very happy for select this dental care.

Tushar Joshi
07:26 01 Aug 20

Dadabhagawan science M.K.
10:52 29 Jul 20
Very nicely all the precautions were taken.. highly recommend to visit sabka Dentist in this covid situation.Doctor dealing was very polite and understood every problem..

Manisha Bachani
11:48 22 Jul 20
Good treatment. Good care

Had very good experience with the doctor Na rata jaiswal.. Explain each and everything very precisely..

Vipin Maurya
13:14 16 Mar 20
It was great experience at sabka dentist bopal for cleaning and polishing..... Also they have great doctors and staff with advance techniques for teeth alignment...Please do visit....

Udit Hansalia
06:20 16 Mar 20

Hitendra Pandya
13:02 13 Mar 20
Exilent service and routine chek up

manoj kumar verma verma P G T Hindi
12:43 13 Mar 20
Excellent treatment. Tooth cleansing was done very professionally and as per my satisfaction.

Chirag Shah
07:10 13 Mar 20

Jaydipsinh indrajitsinh Dabhi
08:01 11 Mar 20

Ravi Raval
06:44 29 Feb 20

Ravi Shukla
06:22 27 Feb 20

PRIYAS THAKER
06:04 21 Feb 20
The treatment Doctor, Sahil Raval has offered was quite good and quick , as it didn't felt any excessive pain on gums . A good quick and quality treatment they have given .

Tanmay Joshi
06:33 15 Feb 20

jig's Patel
05:41 04 Feb 20
Wonderful experiencesDentist and staff are very good in nature.

Akshay Dadhich
15:32 30 Jan 20
teeth extraction by dr pratik shash Gud servise and follow up. Thank u sabka dentist bopal team

Madhav Raj
13:54 28 Jan 20

Deep Bhalani
06:18 27 Jan 20
Got free dental check up and happy with doctor's advice..

Haresh Odedra
06:18 27 Jan 20

Rathod Sailesh
15:08 24 Jan 20
Best teeth treatment .. excellent service .. good experience

pinu rajput
13:07 24 Jan 20

Bhanwarlal Godsra
12:47 24 Jan 20

Ashvin Chauhan
05:39 24 Jan 20

Kalpesh Solanki
12:50 23 Jan 20
Excellent service provider for Clinic & staff 😁

Jaydeep Raval
15:01 21 Jan 20
I have best experience for 3m metal braces gud work by doc ty sanka dentist ..

Chandni Makwana
12:13 20 Jan 20
Very good team of doctors and overall good advisory in dental care

Abhinav Patel
15:55 09 Jan 20
Best facilities and it gives very positively vibe.

vrunda katrodiya
15:23 08 Jan 20
Supar clining aND check up

Deepak Desai
14:33 07 Jan 20
Doctor n co staff is very professional.They provide good service.

Hetal Bhavsar
17:37 06 Jan 20
This is awesome clinic for teeth cleaning and Root canal and Cape setting.Doctor Hemali Vora is well trend Doctor and also very helpful. Staff is also very good. Manisha is very helpful and well behavior staff. I m very happy to treated here.

SANJAY KUMAR
00:17 06 Jan 20

Vasant Suchak
13:11 04 Jan 20
Root canal was great experience and pain less treatment I'm full happy with treatment

Sanjay Kumar
08:07 04 Jan 20
exsilent routine chek up and teeth cleaning greet experience

Bharat Patil
07:44 04 Jan 20
That was like the fastest scaling ever. Neat, economical and painless work by the doctor. Highly recommended

Shreyans Jain
05:21 01 Jan 20
Service is very good and excellent.all staff & doctor is qualified .

pawan patidar
12:21 18 Dec 19
Dentist was good at Bopal clinic and did a nice job.

Margesh Thakkar
13:30 30 Nov 19
I underwent Root Canal..5/5Fillings (4) 5/5

albert vaz
12:34 22 Nov 19
Good experience at cleaning my teeth 😊😊

Dhruv Patel
08:54 13 Nov 19
This is the first time I have written a review for anyone but it is deserving. I had nothing but great experiences while going to see Dr. himali. Her team was great and she did a great job explaining everything that she was doing and listening to what I had to say. After seeing many different dentists I can say that Dr. himali and her team are the best I have seen and I will continue to go there and would highly recommend them to anyone.

manjit singh
16:34 05 Nov 19
Cleaning was good..best treatment teeth extraction staff Gud.. Gud experience

Dipika Amin
08:23 05 Nov 19

Arpit Patel
06:42 23 Oct 19
Good doctors, make you understand properly the facts and details of your case. Not money minded. Staff also have great conversation skills

Abhishek Rai
15:35 21 Oct 19
Behaviour of staff member was very nyc and polite. I was went there for cleaning and satisfied with the service.

vaishali gupta
10:56 20 Oct 19
I've had a great experience of teeth cleaning and polishing and feel better now.Good staff and amazing hospitality.

Sakshi Sharma
07:23 19 Oct 19

patel priyu
11:49 18 Oct 19
I have done Teeth cleaning and polishing and feel better now. Dr behaved well and guide me properly, thanks to sabka dentist Bopal Bopal

krishna singh
14:30 15 Oct 19

Prajapati Hitesh
13:52 14 Oct 19
It was really a good experience in Sabka Dentist, South Bopal, Ahmedabad branch. Doctor is very friendly caring and expert in their role. I had taken treatment for my wife and son both.

Sachin Warke
07:07 12 Oct 19
Its good treatment for teeth

Jaimin Patel
13:51 11 Oct 19
Teeth cleaning was nice ...


Bhupal Dey
05:12 11 Oct 19
Friendly doctor and other staff.

Aditya Solanki
07:29 04 Oct 19
Consulted them for tooth implants and had a nice experience.

Minakshi Parmar
11:22 29 Sep 19
Remove teeth and cleaning,I fully setisfied

RATILAL KANTARIA
07:19 26 Sep 19
It's very nice experience. To my son's teeth extraction. No pain.

Pallavi Kothawade
08:34 25 Sep 19
It was great experience got premium crown done over here..professional staff clean n hygienic clinic..recommend every one to visit once

Bikesh Lama
08:15 24 Sep 19
Sabka Dentist , has Been an life changer for me, it has relieved my from gum problems & for sure it will always be my go to dentist for any teeth checkup's , must visit for sabka dentist for amazing results.

Sabka dentist is very good clinic for all type of teeth problems.staff and doctor are very good and listen to your problem patiently...

alok dwivedi
15:44 28 Aug 19
Pain less treatmentNice staffAccurate follow up


Mukesh Dave
13:48 13 Aug 19

Mishika Anand
08:32 10 Aug 19
Excellent service...Good behavior of staff & Doctors.

Jaimin Maheta
14:25 09 Aug 19
Excellent service and treatment for teeth cleaning,very good place for teeth treatment in bopal.😊

Metar Umar
13:49 06 Aug 19
I have got my treatment of 3 upper front teeth RCT here, also got one tooth removal which is very smooth and no pain in that , now i am undergoing braces treatment for my teeth alignment and proper snile design, all over experience is good andDoctors are supportive, thank you sabkadentist

DHARMESH PATEL
06:34 30 Jul 19

Vipul Variya
12:23 16 Jul 19

Mahendrasinh Chudasama
12:13 12 Jul 19

Jayesh Parikh
12:09 12 Jul 19
I have been treated for full mouth implant and hybrid fixed prosthesis at sabka dentist Bopal branch before 2.5 years, I am very satisfied with the treatment provided to me , all doctors and staff are very nice and polite, treatment quality and service are very well, I am coming for follow up every 6 months too. Thanks

Kanchan Acharya
12:14 08 Jul 19
Good service , must visit

Parag Jain
14:08 02 Jul 19
After taking a full mouth treatment of Implants and Crowns at Sabka dentist bopal branch, I felt that I can chew food same as I was chewing when I was having my original teeth in past, I don't have any difficulty in chewing Pea nuts and Fired snacks which is my favorite food, Very good work here and all doctors Drpratik and Drankeet are very experienced doctors, Other doctors taking care like a family, Drhemali and drchandni, all staff and receptionist behavior is very kind and polite. I wish and suggest sabkadentist to open their new branch in Rajkot, I am fully Happy and satisfied with the treatment provided to me here, Worth investing my money here.

Vinod Mehta
13:52 01 Jul 19

Sachin Chaudhari
14:47 25 Jun 19

Himanshu Kaushik
10:40 24 Jun 19
I am an old patient of sabkadentist bopal clinic since 4 years, i have a best experience of Full Mouth Implants and Crowns at sabka dentist bopal branch before 3.5 years, i am eating all my favourite food without any difficulty in chewing and i am very happy with the treatment provided to me, i used to come here every 6 months for routine follow up and clinic staff gave me reminder for follow up without any fail, i appreciate the quality and standard of treatment provided by doctors, thank you

Patel Bhai
07:55 19 Jun 19
Very good experience for cleaning treatment. Dr. Chandani is so much caring and helpful to the patient for their questions. Very hygiene and clean place. Admirable behaviour of doctors and all the staff. Thanks a lot for helping nature.

Pankaj R Dave
05:35 13 Jun 19
I am satisfied.good cooperation from doctors,and cost efficient and friendly staff.

Kundan Vithani
12:51 11 Jun 19
Just got done with treatment (cap and filling). Experience was really good.

Abhijeet H
06:19 07 Jun 19
I have done my periodontal service by dhruv sir and chandani mem both are very experience doctor and i m 100 % satisfied with service and price

Rushil Raval
13:31 24 May 19
Teeth cleaning was good by doctor

Dharmesh Shishangiya
08:03 20 May 19
Very good treatment , Nice cordinating staff, No waiting in queue.

Ranjitsinh Vaghela
15:38 18 May 19
Teeth cleaning was good....

chandani sirodariya
08:31 16 May 19
Good experience. Best faculties.

Rajesh Dhanwani
06:34 14 May 19
Good Work rct was gud and and i done best crown zirconia gud following

BM Suthar. Pradhi
12:21 30 Apr 19
It is A good treatment for me..

Dhara Thakkar
08:47 26 Apr 19
I am satisfied with all treatment ,cap and cleaning.

kantilal g. Patel
13:04 23 Apr 19
I have done implant placement surgery here, and got a zirconia crown too over it, treatment is very nice and I am happy with the treatment, they are calling me for routine follow up also. Thanks sabka dentist bopal team.

Harshada Parmar
14:21 18 Apr 19
The Treatment Was... Verry much fine...And Doctors and Staff Were Verry Genuine .. I am Happy To Have My Treatment Here ..

Kishan Ramavat
06:42 17 Apr 19
It was great experience having rct . Will surely visit next time if needed.

megha gahlot
12:32 15 Apr 19
Excellent service & treatment for teeth cleaning & filling.. very supportive staff.. very good place for teeth treatment in Bopal

Nikhil Shah
06:13 13 Apr 19

Anita Acharya
15:38 12 Apr 19
I got my Periodontal treatment and Root Canal Treatment here at sabka dentist bopal clinic, both the periodontist and endodontist doctors done it well, i am totally pain free now, Resident Doctors and staff is nice and supportive, Thanks.

Janani Patel
12:32 09 Apr 19
Teeth cleaning was good and I done my teeth extraction very nice treatment by goc and good follow up calls....

abdul salam
05:45 08 Apr 19
I have done 3M metal braces. Treatment was such to good. I m very happy with treatment. With sabka dentist bopal team

Anjali Prajapati
14:02 02 Apr 19
My self Chandrakant misty I m 73 year old and I m 3 year old patent in Sabka dentist Bopal branch I done my implant treatment in Bopal branch. I have awesome experience in treatment I m very happy in implant treatment by doctors and God following in every 3 month by receptionist and doctors guy supporting staff thanks Sabka dentist team 😊

deval mistry
07:51 18 Mar 19
I have got my first dental check up here, it was very nice and Good explanation given to me, I am very satisfied and happy with Service by doctors, receptionist and staff.

Madhuben Trivedi
05:55 16 Mar 19
Today I visit sabka dentist so nice experience in teeth cleaning by Dr chandani and all staff gud

nitesh sadhu
05:48 16 Mar 19
I am very happy with Dr treatment.I got good treatment by Dr. Chandni madamAny good response by staff person manisha.So all reviews goodThanks

Rajesh Godhani
12:32 07 Mar 19
Treatment was good, doc behavior was good explained everything quite well staff is polite n helpful

GEETANJALI GULATI
14:40 19 Feb 19
Satisfied with treatment.

chetna sharma
09:08 02 Feb 19
My grand mom ( vanitaben raninga )treatment started on sabka dentist bopal .. I have done to root canal by Dr hemlai vora on last 1 month to done treatment and teeth clean by Dr chandani behave to nice and gud follow up to reception by manisha all staff gud suman and kiran bhai

Tejal Raninga
07:41 09 Jan 19
I m Rajul shah....i have done my treatment of braces of 3M-self ligament ceramic braces in Sabka dentist..with dr.Chinar Patel...He is very goo d dr.,friendly in nature,treat the patient very smoothly...talking very softly..n also appreciate the patient.After talking with him always i m getting very relaxed n happy...Really dr.Chinar Patel is very very good dr.having smiling face...i m very very happy with my treatment.....But one problem is there in sabka dentist....there is every one ya two month change in the staff for routine practice....so u never adjusted with them...During my treatment time period of 2 to 2.5 years....I saw this....anyway....i m very happy with my ortho treatment....i got good smile with my dream....Thank u dr.CP.

I taken treatment of teeth surgical apiocetomy service of clinic is very nice. I am coming for regular checkup. Checkup done by dr. Hemali Vora, doctor and staff both are very friendly and positive. I am very happy to come here.

I got good treatment in sabka dentist and all the doctors here are good and friendly. i am happy with my treatment.I taken treatment of ceramic braces here.The staffs here are very good and they will take lot of care about the patients and also receptionist manisha will take regular follow up for the appointment.Doctors rahul and hemali gave good treatment and finally they completed my treatment with good result.....

Suman Nadiger
13:39 25 Dec 18
Veri gud for dental chek up bihewar and staff

Rajesh Mehta
07:38 24 Dec 18
Good Serviece Treatment ExcelentSuggestions also wellM/s Doctor Chandini had very Good skillI had good feeling to compare other HosipitalsGood AtmosphereGood commitmentsGood follow up timings Remindering oppointmentManisha ( Recieptionist )Thank you all

Very good clicnic.. and satisfied with the treatment

radhika kumavat
12:44 13 Dec 18
Great Doctor by treatment bresis .. Nice experience...

Mukesh Chauhan
12:41 13 Dec 18
Fine tretment with teeth clining

Sudama Rajak
12:52 11 Dec 18
"Good service and good response from Doctor s and staff."

Ajit Thakor
07:45 11 Dec 18
Very good service and gide for dental health

Ramesh Parmar
13:50 04 Dec 18
I was root cancal treatment experiance is god and all treatment pain less i full setifid ..

Himadri Panchal
06:57 04 Dec 18
I m satisfied with my treatment at ahmedabad bopal

Amey Nalawade
12:42 14 Nov 18
I have got my tooth extraction while my orthodontic treatment here at Bopal clinic, Treatment was totally painless and Good at clinic , I am Satisfied with my tratment

Patel Mitul
05:26 13 Nov 18
Good services and good facilities and Doctor response are good

Mayur Panchal
06:06 05 Nov 18
I treated for relif in pain in tooth, doctor hemali vora advised me for route canal treatment, doctor hemali vora explained me about cause of pain and treatment. I satisfied with treatment.all other staff behaviour also good.thanks doctor hemali vora and staff.

Raj Rajendrasinh Sisodiya
05:59 03 Nov 18

Prasad chavan
14:33 01 Nov 18
Thankyou for having my teeth in perfect shape, it almost seemed impossible as per my view but dr. CHINAR PATEL really took it so well and with his experience in this field i got beautiful smile :)

Darshika Jagani
14:30 01 Nov 18
Dr.chinar patel is verr good doctor and excellent response from him. Get a nice results after treatment by Dr.chinar patel .He is also very friendly person with good doctor.I'm satisfied with him and treatment

JAYKUMAR PATEL
13:48 01 Nov 18
Dharini Sompura : I like ortho service provided by sabka dentist.. .Dr. Chinar patel

shivani sompura
13:46 01 Nov 18
Good response from the doctors .and asilent tretmemt by dr chinar patel i m hapy with tretmemt

Fenil Shah
13:20 01 Nov 18

mukesh kalal
06:11 27 Oct 18
I have great experience for teeth cleaning gud

Yash Bhagora
07:31 29 Sep 18
Very clean and hygenic clinic. Doctors are very friendly and gave me treatment as per my schedule. After treatment they call regularly for feedback and free check ups. I had a problem in one cap after two years, it was fixed at no cost, no questions asked.

Aarav Kansara
06:19 01 Sep 18
I knew about sabka dentist from camp and started my treatment with them. They are very skilled and equiped with latest instrument. I also like the way staff is treating patients and doctors work.Keep up good work and help us Smile!

Chirag Shah
04:22 01 Sep 18
The doctors and staff are very polite and made me feel comfortable. I got an implant done by Dr Pratik. Very friendly n encouraging. Besides I thank Dr Tanu, Dr Hemali for their constant advice.Manisha,Suman n Kiranbhai always greeted with a smile.

yashodra dahisaria
16:25 31 Aug 18

Rajendra singh Rajput
13:04 31 Aug 18

NITIN PADHIYAR
13:02 30 Aug 18
I visited 2 other clinic bt sabka dentist bopal branch clinic gud experience chek up

Samir Samir
06:08 29 Aug 18
Today i wisited sabka dentist bopal brach to gud chek up..

suthar laljibhai
05:55 22 Aug 18
It is great experience to clean the teeth and good hospitality from staff.

Vicky Bhagatwala
13:46 20 Aug 18

Vishnu Rajput
05:36 20 Aug 18
It is very warm and the treatment was very comfortable and economical!

Vaishali Shukla
13:52 17 Aug 18
Good service and happy to Sankar dentist

Pankaj Mehta
15:06 10 Aug 18
Nice check up and gud check up

hasmukh Dhama
06:38 23 Jul 18
Great experience and good services by staff.

jaydeep nimavat
06:31 23 Jul 18
Good doctor's and great treat ream.

Chandan Saah
13:42 04 Jul 18
Very good clinic and fesality Bopal branch


shahrukh malek
05:37 25 Jun 18

RAVI PATEL
14:11 23 Jun 18

RAJESH BORAD
07:27 22 Jun 18
I m very much pleased kind & excellent service in preparing my grandfather denture by dr mam hemali vora by her great knlowdege.

JAYRAJ UMRALIA
13:10 19 Jun 18

panchal VISHAL
06:34 19 Jun 18
Excellent service by doctors and staff i have done teeth cleaning and work was superb

prashant trivedi
13:06 13 Jun 18
All at best I have great experience of teeth cleaning

Paresh Raval
14:07 12 Jun 18
Was good and got some useful info .

chirag maru
13:14 12 Jun 18

Meet Thakkar
14:24 11 Jun 18

Pallavi mishra
06:35 11 Jun 18
Nice behaviour,Best for initial check up and consultation...

Jagruti Sanandiya
14:10 09 Jun 18
Nice behaviour,Best for initial check up and consultation...

Suresh Patel
14:07 09 Jun 18
Enjoyed nice service provided by all staff members

Mukesh Raval
05:35 02 Jun 18
I have great experience of dental chrk up

Alpesh Prajapati
14:08 01 Jun 18
Good doctor and olso tried mind and good response and good staff and clinic

Chavda Pravin
17:56 31 May 18
Good place good doctors behaviour is also good and good responce to the staffs and doctors

Gohil Bharat
17:44 31 May 18

Kishan Pathak
17:31 31 May 18
Great treatment by Profesional doctors good staff behaviors and good cleaning

Dr.Bipin Agravat
17:30 31 May 18
Good dr.and staff treatment

minesh vyas
14:18 31 May 18
Good service team and complete support .to me ... Good work

Krishna Rajput
12:52 30 May 18

Tanvi Sonara
05:22 30 May 18
Nic experience. Got clear cleaned teeth within 30 mints.

Jaina Soni
14:44 28 May 18
I have his experience for sabka dentist bopal branch

Manshukhlal Kaneria
12:15 28 May 18

prapti pancholi
07:37 28 May 18
I have gud experience of teeth cloning treatment at Sabka dentist bopal thank you

Rajendra Nagarchi
07:32 28 May 18
Treatments pain free doctors is also good with good behaviours good staff and provide best service to the patients

rushi Rekha
06:05 26 May 18
This place is awsome, good doctors and staff. behaviour is good, painless treatment and good cleaning

Ramesh Dafda
05:59 26 May 18
Best clinic in bopal i have treatment by teeth cleaning

kiran makwana
05:36 26 May 18
I visited sabka dentist- bopal as i was having missing tooth in the front. I got LAVA crown done for my front teeth. Treatment was really really good. yes i have got my smile back and i am loving it. All thanks to Dr. Tanu Srivastava. commendable job. sabka dentist takes the best care of their patients.

Anand Desai
05:33 26 May 18

Pinaki panda
14:24 25 May 18

Rajendra Katariya
12:37 25 May 18

mahavir chavda
12:05 23 May 18

rahul finava
15:06 21 May 18
All over experience was good in clinic and treatment doing well

Hari singh bisht
11:42 21 May 18
I have great chek up experience gud..

Haresh Parmar
13:25 19 May 18

Aniruddhsinh Dodiya
13:04 17 May 18
As we are coming regularly for dental treatment of my wife Shital, we know about sabka dentist from last 4 years..We are happy with handling and hospitality by staff..Scope of improvement in implant area..

This was my first time in dental clinic.Thank you for educating me about dental care.Next visit expect more.

PRAMIT SONONE
15:19 16 May 18
Good experience on teeth cleaning treatment !

Kaushik Lakhani
15:15 16 May 18
Teeth cleaning satisfactory .

rajesh rana
13:51 16 May 18

ITI classes
04:09 15 May 18

Radha Kadiya
12:45 14 May 18

Dr is very co.operative very good experience . Staff is also good

Javnika Kansara
13:57 11 May 18
I have great experience of teeth cleaning and filling treatment with god doc. And staff bihewhear

kiran jain
04:48 11 May 18
I am extremely satisfiedQuick responseGood facilityThanks team!

Shiva Yadav
15:10 10 May 18

Patel piyush
06:04 10 May 18
Excellent treatment for filling.

Kishan Soni
06:34 07 May 18
Supportive staff, very helpful visit

Devika Gajjar
14:53 04 May 18
Best treatment on teeth clning

ChetanSinh Sodha
14:22 04 May 18

Minaxida SodhA
14:20 04 May 18
Nice experience, it's good

Heena Ahir
13:37 04 May 18

Munjal Khandwala
05:15 03 May 18

Good service,smart and efficient dentists giving proper advice to patients.good offers by sabka dentist.

HARDEV DESAI
14:33 25 Apr 18


Prabhat Luni
12:40 25 Apr 18

Rajnarayan Prajapati
14:16 23 Apr 18

Prakash Choubisa
13:31 23 Apr 18
It experienced so nice .. It was re root canaling but i didnt feel pain.

Bhavna Bhatt
05:47 21 Apr 18

Dharmendrasinh Barad
05:40 21 Apr 18

vasudev prajapati
14:14 19 Apr 18
Good staff n nice check up

Zalak Soni
07:33 14 Apr 18
Very friendly, clean and truly painless treatment. One of the best dental clinics visited. Thank you.

Falguni Iyer
14:48 13 Apr 18
good behavior from all staff. treatment is best darshika jagani

Virendrakumar Jagani
14:59 12 Apr 18
I m satisfied with the staff & doctor ☺️

dhiraj gupta
14:44 12 Apr 18
Experience was very good.The place is clean & hygienic. Atmosphere is also good. Treatment was also smooth & painless.

Kashmira Sagar
13:18 12 Apr 18
I have undergone RCT and Cap treatment from Dr Sonal in Sabkadentist Bopal Clinic.Treatment was really painless.Clinic is very cleanStaff is SupportiveReasonable pricesI will advice my family members and all to visit Clinic and I am sure that it will get solved.

Veena Trivedi
07:50 11 Apr 18
I got best services here. I underwent root canal treatment by Dr. Tanu Srivastava and Dr. Priyanka solanki. It was painless and satisfying.

Jyanti Prajapati
14:19 10 Apr 18

Shobhna Contractor
04:39 10 Apr 18
good i m happy with all service

Thakor Jayesh
06:25 07 Apr 18
ExcellentMy teeth was very dirty but It's was nice dental cleaning and polishing done by Dr.Tannu Shrivastava

Hitesh Baldaniya
14:26 06 Apr 18

Shashi Dhoot
14:00 06 Apr 18
Excellent treatment by good doctors. I had undergone orthodontic braces treatment which was painless and comfortable and my all teeth are straight now. Go for braces here. Keep it up. Good work.


Jignesh Bharwad
05:53 04 Apr 18
It was Good experience treatment was Good..

Dipak Patere
05:46 04 Apr 18

Hardiksinh Solanki
05:31 04 Apr 18

rameshwardas hariyani
15:18 30 Mar 18
Excellent service & good behavior of all staff

Technical gyan
14:49 24 Mar 18
gud service by Sabka dentist docs and staff

Kishan Rathor
12:11 21 Feb 18
Right advise and homely feeling doctor and care taker.

Good doctor and good staff and good response and good follow-ups

mansukh satani
14:25 09 Feb 18
Excellent dental care service & patient friendly doctors response also cost effective treatment. I vote my special thanks for very cooperative nature of Dr. Priyanka Solanki with patient.

Kashyap Nagariya
13:58 09 Feb 18
Well maintain and best atmosphere

Prachi Mehta
12:11 25 Jan 18
Good service.. clean atmosphere .. well maintained heigene

Nimesh Patel
05:11 22 Jan 18

Ashish Upadhyay
16:24 31 Dec 17
1) Wrong bill/quotation given for removing tooth for one of the ongoing braces treatment.2)Slow treatment process3)Good hospitality.4)Good medical team.

Santosh Nadiger
13:00 23 Dec 17
All staff give good respect and take care about treatment, doing perfect treatments. So I am happy and satisfied with sabka dentist

Rajesh Godhani
14:53 12 Dec 17
Good service, friendly doctors and the best thing is Ortho treatmentment is very much affordable...

Jithinlal Mm
09:13 09 Dec 17
Well maintained clinic. It was a great experience, treatment was good and painless.

Ananthu Ramesh
09:06 09 Dec 17
Good service and good staff..

Kislay Prajapati
04:15 09 Dec 17
Very good experience, doctors are very friendly ...clean atmosphere,very well explained about treatment by Dr Priyanka,my friends are also satisfied with the dental treatments..

Aparna Mohanan
15:28 07 Dec 17
Don't fear Initially struggled with huge pain especially after root canel with cement filling process but somehow recovered now by the care of Dr.Priyanka.The facilities are too good and important thing which i felt they are maintaining all their equipments in such a structured way of Quality principles!Thank you for the entire team!

excellent service,expert doctors, and very supportive, excellent work .i am fully satisfied,assistant's staff are also very good

Rachana Parikh
06:55 28 Oct 17
Good service and good response from Doctor s and staff.

Bharat Bhatt
05:01 27 Oct 17

Gautam Sinha
14:27 25 Oct 17
Very good Doctor Priyanka and lajja and staff

Ashok Parmar
09:58 25 Oct 17
best dental clinic in bopal.. having great experience of getting my orthodontic treatment .. well maintained hygiene ..

Manisha Sadhu
15:11 24 Oct 17
Have been here twice for different treatments. They have changed my perspective that dental treatments can be painless during and even post op. Caring doctors and support staff and top of it, the most affordableCheers !!

dhiraj santdasani
14:45 24 Oct 17