Address: 3rd Floor, Payko Tower, Survey No. 147/8 Above Dominos, Karve Statue, Kothrud, Pune, Maharashtra 411038.
Monday – Saturday 11 AM – 8 PM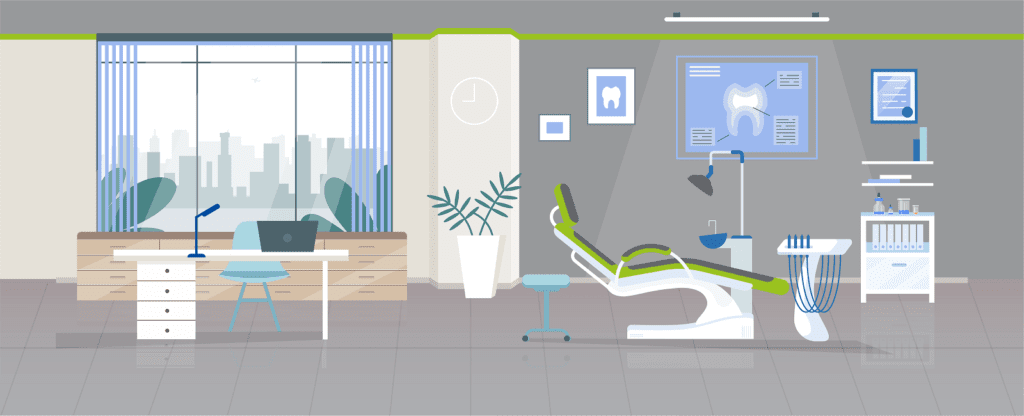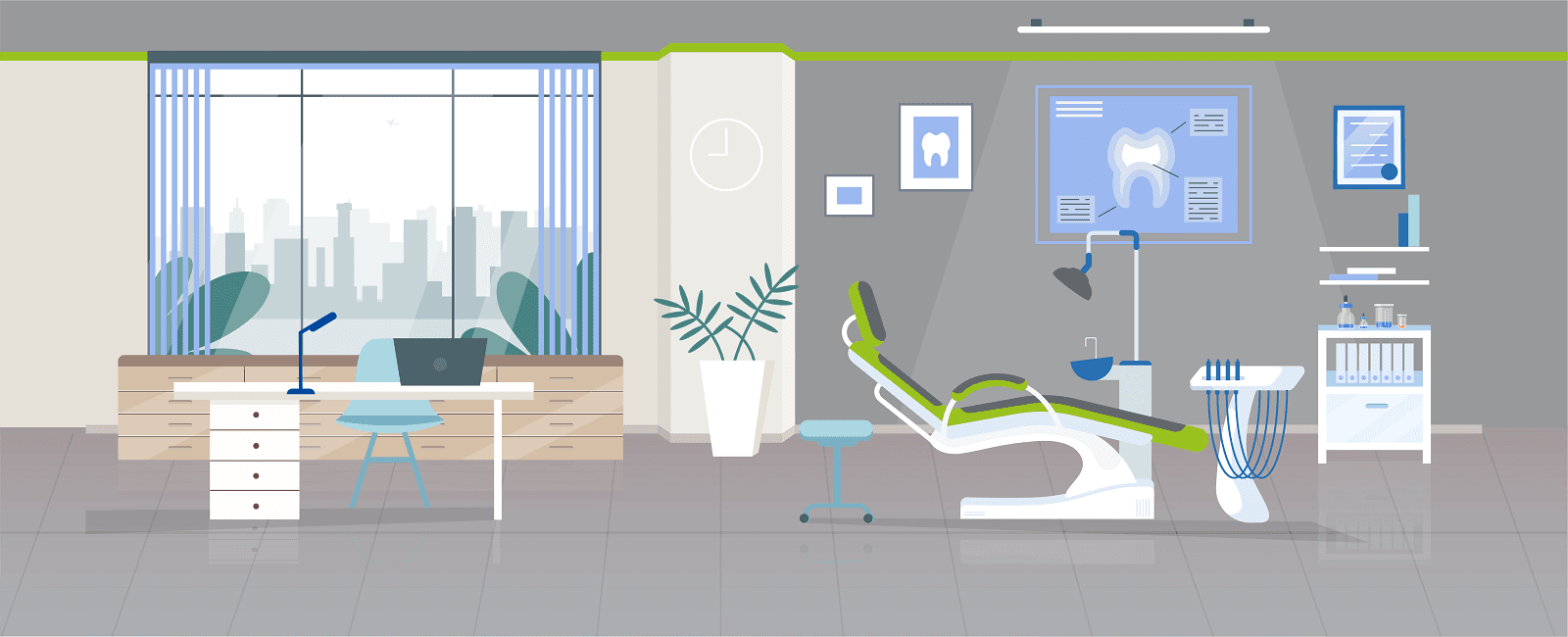 Visited Sabka Dentist at Karve Statue today. The clinic needs to be renovated as it's not in presentable condition right now. Had to wait for 45 mins though the appointment was taken prior and also received a confirmation call. The doctor was good and suggested proper treatment.

Sharada Rode
12:44 22 Feb 21
Great service. Thanks Dr...

Kishor Andraskar
11:07 20 Feb 21
Improved a lot. Doctors are co-operative.

Nitesh Jain
11:35 13 Feb 21
Very wel handled and explian before the treatment from pune kothrud branch doctors, happy with the treatment.

Dinesh Patil
07:06 30 Jan 21
Doctor was supportive and the procedure was swift and quick did not have to wait supportive staff thanks again

Sahanawaz Lohare
11:32 23 Jan 21
Thankyou Doctor for the great experience and quality work you have done on my teeth. I have been pleased with your professional , Excellent Service, dental hygienist was great.The dentist answered all my question. I would recommend the office to all my friends & family . Why pay for Doctor appointment when its Completely Free Plz Visit SABKA DENTIST - Kothrud, Pune🥰 No consultant charges.

kumari megha
19:30 28 Dec 20

Mohini Narke
13:12 11 Dec 20
I am being treated for my tooth problem and the root canaling work is almost over. I am extremely satisfied with the treatment at your Kothrud, Pune, branch. The exemplary behaviour of all the staff is also worth mentioning.

Uday Khairatkar
03:45 05 Nov 20
Very satisfied with the services.Clean and hygienic.

Shreeyog Yedatkar
13:13 02 Nov 20
In this pandemic season sabka dentist doing great service. Social distancing, sanitizing, and giving good treatment for all patients... Thank you sabka dentist..

Nishanie Kamble
15:55 07 Oct 20
Nice Service , All Members are co-operative , All Services are best. The most important and main thing is that they send timely reminder for dental check up.ThankYou.From Rutuja Kurpe.

Omkar Pardeshi
14:18 26 Aug 20
I did teeth whitening.. and got excellent results.. it was done by Dr. Mayuri anf i am very happy. Thabk you.. highly recommend

Ganesh Nimgaonkar
14:12 06 Mar 20

Satish Jabare
12:48 05 Mar 20
Doctor mayuri mam did my treatment so good, very kind person with politely speakingShe is so beautiful, love u mayuri mam.

Kajal Dhadve
10:21 03 Mar 20
I am so happy 🤩 In the may treatment 🤩👌🙏

Aniket Lonare
16:48 29 Feb 20
Great experience with .DR. PALLAVI & . The treatment is good and receptionist ankita nicely talking very nice sabka dentist kothrud

Sneha Girkar
13:38 29 Feb 20
Good service,most important things is that

Viraj Darekar
14:49 28 Feb 20
Sabaka dentist kothrud its best clinic and treated dr and raciepnist good talking to everyone

Omkar Marne
14:27 28 Feb 20
Dr. Pallavi very happy with the treatment and loved the staffs attitude

Raj Parihar
10:44 25 Feb 20
Good staff with precise consultation.

Gaurav Gavankar
07:34 22 Feb 20

Capital Growth
12:48 21 Feb 20
The treatment is good. Staff is cooperative. Dr. Pallavi ma'am guides through each step.

Ankita Singh
12:20 18 Feb 20
Done front 2 teeth filling as it was break in a accident from now it's looking perfect n natural thanks you Dr.Pallavi.

fuel kharbikar
10:16 18 Feb 20
Fast abd easy service, doctors are friendly and share all important information.

Varad Mangrulkar
13:56 17 Feb 20
Nice place, supporting and knowledgeable staff

Sharad Mahale
11:15 17 Feb 20
I like the treatment and service

Shwet K Pardeshi
15:52 10 Feb 20

Salman Mashal
15:40 10 Feb 20

Abhijeet Birajdar
09:48 10 Feb 20
Nice staff and quick service

Umar Salagar
13:12 04 Feb 20
Staff and Dr is very good Happy

Madhavi Pathak
10:38 23 Jan 20
Very good staff & good communication with patient .

Saurabh Daundkar
08:09 21 Jan 20
Treatment is excellent and doctor Pallavi is doing excellent treatment.

Ashutosh Verma
10:59 18 Jan 20
Nice clinic, Economy Rates. Got suggestion regarding treatment. Nice staff.

Nikitesh Kawana
17:01 17 Jan 20
Dr. PallaviAssistant : AnitaReception area is Good...

Aayush Kavathekar
10:59 16 Jan 20
Doctors and receptionist are goodService is excellent

Atharva Patil
10:46 16 Jan 20
Treatment was good, and the staff was also good

Thunder Bolt
15:06 13 Jan 20
Good service, workmanship! The most important thing is that they send timely reminder for dental check up. Teeth being a neglected body part, we don't check it unless it pains. I have developed a good habit of periodical check up and thus avoiding costly dental treatment.

pallavi karkhanis
09:13 13 Jan 20
All the staff, Doctor, Reception are really good, caring.They go out of their way to make the patient cpmfortable totally.

Ajit Katti
07:42 13 Jan 20

amit balkawade
13:44 10 Jan 20
It's my pleasure to inform you about the treatment I am getting. The reciprocation is excellent one and the treating staff is full with zeal, zest and enthusiasm. Thanks so much.

Amruta Computer Academy
10:44 10 Jan 20
very good service and friendly nature..

prajkta borawde
13:27 09 Jan 20

Vishal Lambe
10:55 09 Jan 20
Great experience. Thank you Dr. Pallavi and co for such a smooth root canal check-up. Great staff and on time service. Would recommend 10/10.

Pranshu Verma
11:25 08 Jan 20

Sabir Khan
10:08 06 Jan 20

Pravin Kolhe
04:47 06 Jan 20
I got done cleaning dr mayuri very nice and staff very good

Laxsa K Suthar
15:26 04 Jan 20
Recienstinst and all doctors good tradted

Ganesh Mane
09:31 04 Jan 20
Dr n receptionist n other staff is very friendly in nature.

nishant khairnar
06:47 04 Jan 20

Anand Bondre
14:01 03 Jan 20
It was really nice experience, Dental check up was totally Free, co operative staff, not creating any fear in patient 's mind, they gives simple solutions in lower cost.... I am happy with Sabka Dentist 😄😄

Dear Sisso
11:41 03 Jan 20
Good service and professional dentist doctor.Good knowledge dental doctor.

siddhesh wagh
19:04 05 Dec 19
Doctors are good, easy availability and best solutions

shubham jaiswal
09:27 19 Nov 19
Treatment is good also follow up.

Rajashree Katare
15:44 11 Nov 19
Proper checking of problem and best cleaning of teeth done here at affordable prices.

Sagar Kumar
11:23 02 Nov 19

Siddharam Sarsambe
11:12 02 Nov 19
WONDERFUL treatment.couteous attitude.

Dattatraya Purandare
23:09 25 Oct 19
Expert doctor and polite staff..Get your appointment first then go otherwise u ll have to wait for ur chance

SHUBHAM BIBE
07:54 18 Oct 19
Very good n budget friendly.Dr. Mayuri is kind person.Waiting time is quite long.Overall nice service.

chetan patil
16:18 17 Oct 19
Had a very good experience at Sabka Dentist Kothrud.Doctors are very experienced and skillful. Also they are very welcoming.

Shubham Deshmukh
14:31 17 Oct 19
Good management Doctors are really good and affordable.I like it.

vaibhav limaye
13:53 20 Sep 19
Ultra excellent service by Sabka Dentist - Pune-Karve Statue. Thanks.

Manjunatha Rathod
13:46 11 Sep 19

Pradeep Hojage
10:38 11 Sep 19
Superb treatment. And very good guidance by doctor. Also clincliis very clean.in very low fees they provide good tretreatme..great

avinash deshmukh
18:35 10 Sep 19
Best services.. and price are transparent

Atul Patle
09:16 10 Sep 19
It was really a good experience. They staff was excellent and they provide the excellent treatment for cleaning the teeth and polishing. It was really best experience and one must visit.

GAURAV RUNWAL
07:29 09 Sep 19
my experience with sabka dentist is very good. Doctor n their service is nice and vry kind..Thank you so much

wordlessly. N
14:31 31 Aug 19
I am done my treatment for cleaning dr gayatri very nice doctor and staff very con opopractiv

amit yadav
11:29 28 Aug 19
Very professional and kind staff

sayali salunkhe
13:57 26 Aug 19
You will get a proper solution for your problem.

Pratik Savalkar
17:28 16 Aug 19
Everything here is excellent, doc and staff are friendly.

Pratik Khedkar
14:49 02 Aug 19
Very nice dr and staff very co-operative

Anita Pavar
15:13 26 Jul 19
Dr Gayatri is very nice Dr and staff Very cooperative

DARE DEVIL ZHOLER
10:19 19 Jul 19
Excellent treatment by Dr.Mayuri.Thank you Dr.Mayuri and Team.

Ajinkya Yewale
06:47 04 Jun 19

Omkar Ramtirtha
09:44 22 May 19
Dr.muskan sir motun treatment very nice and staff very nice and handling peasant.

Prasad Shelar
10:36 18 May 19
Doc chinmay was really good and the staff was also really very good and co operative .They did the job very well.Now I'm feeling better and happy!

Vidya Satpute
13:42 14 May 19
good doctor and cooperative staff

Kabeer Raghuwanshi
21:31 06 Apr 19
Dr Mayuri very nicely treatment and ankita recepreceptionists very politely talking and ankita assistant very nicely handling assist I am so happy My treatment

Rahul Dhore
10:36 04 Apr 19
Extremely satisfied with the treatment. Cooperative and supportive staff. A special mention of Dr. Pragati for her expertise and skills. I will recommend it to everyone. A big thank you for bringing back my smile.

Anuya Waghmare
09:02 11 Mar 19
There was toothache on both sides of my jaw resulting in quite some discomfort for over a month making it difficult even to have regular food. Additionally, I had limited time as I was in travel mode but my teeth needed urgent and effective treatment.Dr. Pragati identified the root cause, performed a root canal on one of the sides, adjusting the sittings based on my travel date and relieved me of the pain. The treatment was extremely good, prices transparent and mentioned before hand and a professional experience. Highly recommend the clinic and Dr Pragati for your dental treatments.

Akshay Manthalkar
03:29 05 Mar 19
Very nice treatment and advisor for root canalCo-operative staffDr. Pragati given good treatmentThanks

Prashant Godase
14:36 26 Feb 19
I started route canel treatment in sabka Dentiest and 2 teeth extraction by Dr pragati.She is a very nice Dr and I'm full satisfied with her treatment,Thanks dr pragati and thanks sabka dentist

prashant mishra
12:50 05 Feb 19
Awesome treatment by Dr. Mayuri and her staff way they treat patient like a family member awesome job done by she and her staff Thnaks Dr & staff.

Nitin Bansode
07:25 03 Feb 19
Dr. Mayuri is good dentist and other staff is also very cooperative.The environment of the place is very friendly.i have got good experience there.so definitely I recommend sabka dentist.

nalini khetawat
17:11 06 Jan 19
As the name indiacates SABKA DENTIST is for all. The environment of the place is extremely nice and friendly.it works like a family. True remedy incorporated like a family member.my experience with SABKA DENTIST is very very good and I really suggest my friends, colleagues and family for genuine treatment...........thank u team SABKA DENTIST.......

skchaurasia1
16:52 03 Dec 18
I had interacfed with Dr pragati.........she treated me very carefully........ management is so good.......

Shubham Udgirkar
10:29 29 Nov 18
Very good management...Dr. handle u so carefully...& hurtless..!!

Bhavki's Creation
10:22 29 Nov 18
Dr.Pragati Barde is a best dentist I ever come across.She has a very good skill and very good knowledge.She is very easy while doing anyone's treatment as such because of confident knowledge.

sushama pavanaskar
12:26 13 Nov 18
Dr mayuri very nice and receptionist very politely talking

This is the best dental clinic ever. Doctors who know their job so well and very courteous..I had recently got my wisdom tooth extracted by Dr Chinmayi.Not for a minute did I have any pain post the anathaesia wore off.A Big Thank you for this

Kala Raghavan
01:14 28 Oct 18
I done RCT here under Dr dwiti she is very polite and coprative done my treatment very well. Dr pragati and Ankita receptionist very helpfully And Anita assistant very good in handling. Satisfied with the treatment.Will recommend.

prachi khekale
07:07 06 Oct 18
We have visited the clinic last week and done our dental clean up and polishing.We are extremely happy with the entire process. Thank you Dr. Pragati to give us a beautiful and fresh smile.we would strongly recommend to visit the clinic for any of the dental discomfort.

Etismita Pollei
11:19 02 Oct 18

Nilesh Chandgude
14:39 14 Sep 18
Doctor has been done very good treatment of teeth....

Kalpesh Shirsath
11:01 14 Sep 18
Dr dwiti was very good & Ankita receptionist very nicely talking

Sharad Pawar
14:57 12 Sep 18
I done extraction Dr pragati was very good treatment I AM IMPRESSED AND Ankita receptionist very helpfully And Anita assistant very good handling very nice ☺

Swapnaja Desai
06:57 12 Sep 18
Dr Pragati was very nice treatment &Ankita receptionist very nicely talking

Balu Pawar
06:54 12 Sep 18

Ashutosh Darve
15:13 11 Sep 18
Dr dwiti was very nice talking & Ankita receptionist very politly talking & helpfully

Dr. Pragati - Very nice handling of patient during treatment...good in serviceReceptionist Ankita is very nice and helpful in nature

onkar shinde
13:33 10 Sep 18
Dr pragati & Dr Dwiti was very nice tratment & Ankita receptionist very nicely talking & very politely talking ,😘☺️

Pooja Pawar
09:20 09 Sep 18

pooja deshpande
14:40 08 Sep 18
Staff very nice and Ankita receptionist very nicly talking

Sonal Dhage
08:10 08 Sep 18
Good...dr. pragati is very friendly

Amruta Dube
15:10 07 Sep 18

Pinaj Khan
12:57 07 Sep 18
I don my treatment filling Dr Pragati very nice teatment done &Ankita receptionists very nicely talking and very helpfully I am so happy😎

Pravin jagtap
15:10 28 Aug 18
Dr pragati was very nice &Ankita receptionist very helpfully very nicely talking

SONAL SHINDE PATIL
13:55 28 Aug 18
Dr dwiti was very nice treatment & Ankita receptionist very nicely talking , helpfuly I done extraction

rukmini ausare
09:51 28 Aug 18
Sabka dentist kothrud branch all staff good & Dr Pragati Mam very nice

I highly recommend Dr.Pragati Barde and very friendly staff.

Sanket Kulkarni
07:53 25 Aug 18
Dr pragati very nice treatment & ankita receptionist very nice & very helpful

Navnath Donhe
14:48 24 Aug 18
Excellent treatment by Dr. Mayuri, staff is to good

amol Patil
11:45 24 Aug 18
Dr. Dwiti was nice & treatment also staff very nicely cooperative

Abhijeet More
20:57 23 Aug 18
Best service.Dr.Pragati andReceptionist Ankita

Avinash Bende
14:13 22 Aug 18
Dr paragati was very nice teatment i done scaling very nice treatment & Ankita receptionist very nicly talking

vikas haral
08:12 22 Aug 18
Sabka dentist kothrud is a best clinin all dr and reciepshnist taking nice

Mayur Bhot
06:48 22 Aug 18
Sabka dentist kothrud is good clinic and reciepnist taking very nice and all dr

Govind pawar
06:43 22 Aug 18
Dr dwiti was nice treatment & receptionist she is very nicely talking and very politly☺

Nishant Palange
13:40 20 Aug 18
Doctor's here are so professional. They provide you quality service. All staff is humble and polite. It was a good experience with sabka dentist actually it is everyones dentist.

Akshit Shivhare
11:18 20 Aug 18
Dr Dwiti is very Good .Staff is Supported.

Nikhil Shinde
14:49 18 Aug 18
Dr pragati is very nice treatment and receptionist very nicely talking very nice

Rahul sable
10:11 18 Aug 18
Dr.Pragati guide us very well & Also receptionist ms.Ankita very nicely talking

RAMESH SALUNKE
15:25 17 Aug 18
Dr pragati is very nice treatment & ankita receptionist is very nicely talking

Akshay Sutar
14:11 17 Aug 18
Dr pragati is very nice treatment & receptionist very nicely talking ,very politely very nice good job☺️👍👌

Nilesh Gonte
07:41 17 Aug 18
Doctors pragati in here are so much good in behaviour. They are helpful. I don't realize any pain during the treatment. Staff very good & receptionist is very polity talking

santosh jadhav
12:49 16 Aug 18
Very helpful and friendly..

tanvir shedge
12:34 16 Aug 18
Dr pragati is very nice treatment & receptionist is very politly talking 😊👌

vaibhav sutar
11:48 16 Aug 18
Dr pragati Is nice treatment &Ankita receptionist is very politely talking 😊

pravin zadke
09:53 14 Aug 18
Dr.check properly and management very good

Rohit Chikmal
11:28 13 Aug 18
Dr.pragati very good service

ganesh ovhal
11:01 13 Aug 18
Dr Pragati is very good treatmen & receptionist is very nicely talking

Venkat Gaikwad
07:52 13 Aug 18
Satisfactory and almost painless treatment from Dr. Mayuri. Staff is very nice . Very happy with treatment. Thank you so much

Bhagirath Kaipilyawar
18:29 09 Aug 18
Excellent treatment by Dr. Mayuri. Well spoken staff. Thank you so much. Looking firwadfto get all others teeth fixed asap

Siddharth Kunkulol
18:17 09 Aug 18
Conversation and explanation of problem is good

Vishwanath Solpure
14:15 08 Aug 18
Dr mayuri is very nice i got done scaling very good treatment & very nicely talking staff i am happy

Santosh Sutar
13:10 08 Aug 18

Datta Borhade
10:38 07 Aug 18

Pradnya Phalke
06:41 07 Aug 18

Vidhya Pawar
06:41 07 Aug 18
Receptionist is nice toking .

yogesh patil
15:46 06 Aug 18
Nice talking with all staff

Rahul Garud
15:45 06 Aug 18
Good doctor and good staff also...

Akshay Kulkarni
15:42 06 Aug 18

prajwal kangude
14:27 06 Aug 18
it was super experience..I like to suggest doc .pragati mam. ..staff was also good...everything is nice experience...I recommend to sabka dentist clinic.

Anjali Patil
13:49 06 Aug 18
Dr pragati very nice treatment & receptionist is very politely talking very nicr

Hanumant Shinde
13:03 06 Aug 18
Nice treatment done by Dr Piyush and Dr Bhushan...Also both Dr Mayuri and Dr Pragati are very cooperative...Wish all of them a great success in their assignments...

Satish Janorkar
12:19 06 Aug 18
Best experience and thanks mayuri mam.very nice staff

Rakesh Ghavane
10:33 06 Aug 18
Nice and satisfactory treatment by Dr Maturity..

Mukund Satpute
07:50 06 Aug 18
Nice..treatment...mostly my smile come again..staff n doctors are very helpful n friendly..Thanku do much..for all staff..n mostly my dentist.Dr.Muskan sir..🤗

vinaya bhumkar
07:14 06 Aug 18
Very nice treatment & very co- operative receptionist Ankita very nice ☺

swagat bhise
14:01 05 Aug 18
Good service by Ankitathanks to Dr.Pragati thanks for giving treatmet

Chhatrapati Darekar
15:10 04 Aug 18
Very good experience, all staff good. Dr. Mayuri very good treatment & receptionist nicely talking.

Pradnya Kulkarni
15:09 04 Aug 18
Very good and prompt service, explain treatment very carefully

It's Avani
14:53 04 Aug 18
dr mayuri very nice treatment i done scaling very nice treatment & receptionist, all staff very nice

Sunil Dudhawade
14:31 04 Aug 18
I got my teeth cleaning in sabka dentist, I'm satisfied with the treatment and good service.

Abhi Shedge
14:21 04 Aug 18
It was good experience.got detail information.receptionist is soft spoken.assystace dr was good n soft spoken.overall good exeperience.

sunaina bhingare
14:18 04 Aug 18

choudhari raj
13:24 04 Aug 18
Dr mayuri is very nice treatment & staff very nice

Sagar Kolte
07:21 04 Aug 18
Very good service and co operative staff Ankita Receiptnist and Dr.Pragati

nandkumar parahd
15:12 03 Aug 18

Deepak Borse
14:53 03 Aug 18

akash dudhane
13:57 03 Aug 18
Dr pragati & Dr Mayur very good treatment & receptionist Nincely talking very nice Sanka dentist kothrud

Kunal Hinge
16:26 02 Aug 18
Dr service good and receptionist nice

Anshu Goyal
15:11 02 Aug 18
Sabka dentist is the best solution for the any kind of problm of the teeth. This dental clinic has been the best thing that has happened to me and my brother. I was without a smile and life was hard. After going to the Dental Clinic I have a great smile and it only gets more beautiful after each visit. The pain my teeth caused is gone. I love the Sabka dentist clinic. The dentist Miss Pragati ma'am & Mayuri ma'am and the assistants are nt only kindest bt so perfect & practical people. They work miracles, they are patient and caring and their work deserves an A++. They made a huge difference in my life. I can never tell you how much they, and the Dental Clinic, have helped me. I can without hesitation say It and they have changed my whole life. I want to thank you and your staff for the excellent treatment that we received and all the help they gave us. love them. I pray God blesses them, as they have blessed us.

Nandakumar Katale
12:50 02 Aug 18

Kunal Pingale
11:11 02 Aug 18
It's good doctor and receptionist and very nice and carefully treatment my 5years baby....And very reasonable charges thanku so much SABKA DENTIST

Snehal Yanpure
11:10 02 Aug 18
Very good service and reseptionist very nice

Omkar Dange
07:42 02 Aug 18
Dr was very good & recptionist was ver good tolking & very nice

Walmik Hinge
16:54 01 Aug 18

Thobeka Shabalala
14:22 01 Aug 18
Dr was good receptionist is nice

Alim Salar Khan
14:20 01 Aug 18

Ravi Loyare
13:52 01 Aug 18
Very nice staff and tratment

Shripad Karhade
12:52 01 Aug 18
Dr treatment very good& receptionist she is very nice

Ishvari Mali
12:33 01 Aug 18
I got my teeth cleaning in sabka I'm satisfied with the treatment. I get 3 coupon in 1000 .I liked very much.😎😎😎

Ujjwal Shende
12:17 01 Aug 18

Bhushanpoj Kolekar
12:14 01 Aug 18
Dr treatment his very very good and receptoinist his very good

Rajendra Shinde
11:43 01 Aug 18
Doctor was very good and receptionist his very good

Ramdas Yenpure
11:00 01 Aug 18

NABANITA KUNDU
10:42 01 Aug 18

shubham mate
10:13 01 Aug 18
Doctor treatments very good

ankita hinge
09:23 01 Aug 18
Good doctors and treatment.

Prachi Kulkarni
13:48 24 Jul 18

Rohan Thite
12:55 24 Jul 18

shivkumar tidke
07:32 24 Jul 18
i loved how Dr. Pragati met my queries. excellent team.

Mayuri Mudliyar
10:18 11 Oct 17
Good professionalism, Dr. Mayuri is very good !

Gunit Bindra
10:15 11 Oct 17

pravender shekhawat
10:03 11 Oct 17
Excellent service and affordable too, strongly recommended to everyone

Avinash Gaikwad
09:53 11 Oct 17
Doc tanvi tapar she is too good I had a root canal I was afraid but the way she did it was too good without any pain I should refer u guys go for it

gaurav nigam
08:05 26 Nov 16