Dental Clinic in Mulund West Station
Address: Shop No-10, Gala Kunj Apartments, Opp. Vani Vidyalaya School, Next Khotari Sweet, J. N. Road, Mulund (W), Mumbai, Maharashtra 400080
Monday – Saturday 11 AM – 8 PM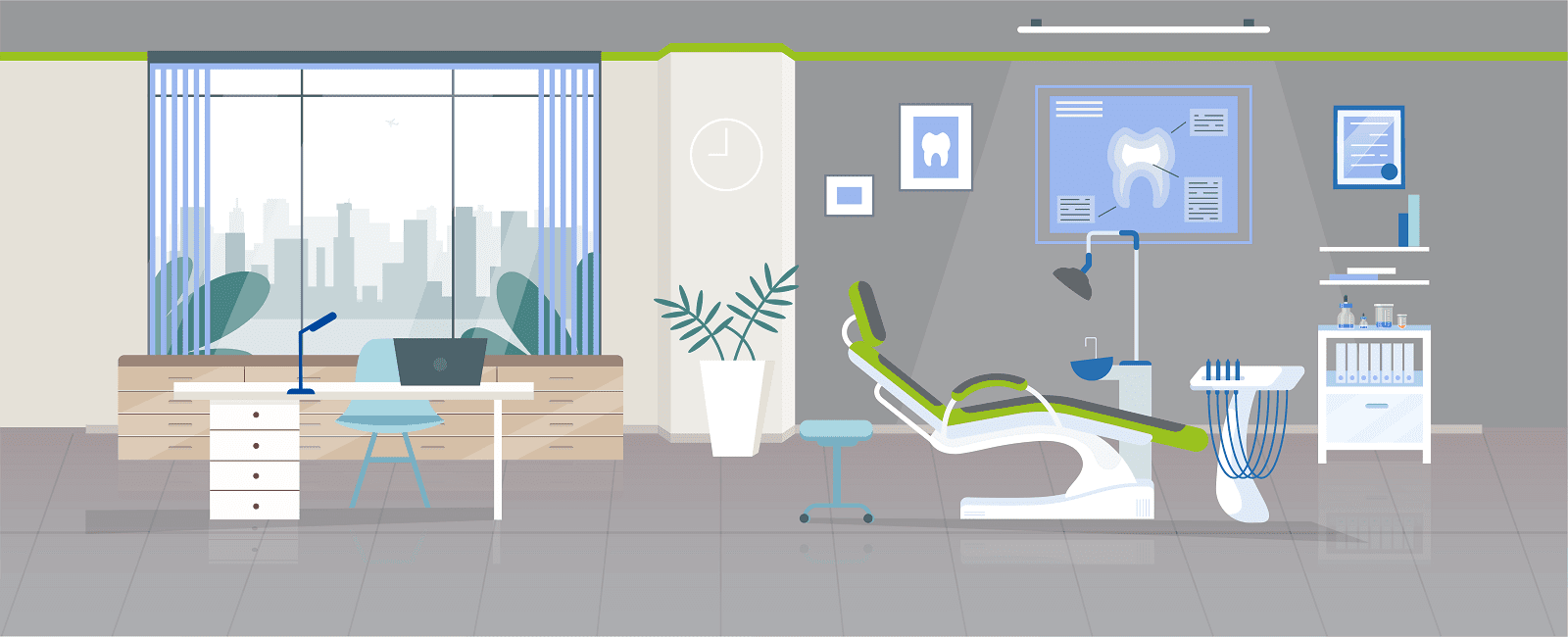 I really want to thanks Dr.Madhura for advising me Implants as replacement for my missing teeth.I had 3 back missing teeth,which was forcing me to eat only from 1 side .I did Implant treatment as advised and now it is so comfortable that I can eat anything from both sides.And best part No one come to know ,they look so natural.Less appointments and painless treatment with proper hygiene maintained by team. Regular follow up by Receptionist even after finishing treatment show care for their patients.I am so happy that I am going to recommend my family and friends to Sabkadentist Mulund west station clinic.

Nirmala Sonawane
19:21 03 Mar 21
Doctor madhura giving service very nice

Shambhuling Shinde
13:17 01 Mar 21

Avinash Bande
14:24 10 Feb 21

Bhavesh Tulsankar
11:31 09 Feb 21
Good treatment done by Dr.Madhura.My front teeth was broken and very painlessly treatment was done by Dr.Madhura.My smile is beautiful now.Proper hygiene is maintainedI wish them All the Luck in their good work.

Avinash Hile
06:40 05 Feb 21

Neeraj Kanojiya
09:31 04 Feb 21
Very good and excellent service provided by sabka dentist . Doctors and staff are very cooperative.

Shekhar paradkar
13:52 03 Feb 21
Staff and doctors were so polite and helpful.. they gave proper knowledge of every procedure they were doing!! Plus the cleanliness measures were superb!! Thank you sabka dentist for such a great experience!! 😚

Vishwamohini Surve
13:47 28 Jan 21

Kishore Rao
12:42 27 Jan 21
Sabka dentist doctors are so helpful for me and I enjoyed a lot

Parthasarathy Kounder
11:48 22 Jan 21
I did my Root canal and Invisible braces-Aligner treatment in Sabkadentist Mulund clinic.Treatment was very comfortable and painless.Dr.Madhura explained me whole procedure in advance and made it easy.My visit during Aligner treatment were minimal and no restrictions in eating.Today I am having Well aligned healthier smile.They have Lot of payment options making finance easier.Receptionist gave me appointment confirmation everytime.Good hygiene maintained by Assistant.Clean and Hygiene work is done during this Covid crisis .I will recommend others to visit this clinic for any dental issue.

Shaikh Abdul Samand
06:03 21 Jan 21
I did my root canal and implant treatment in mulund west station clinic . It was painless Dr Madhura guided very well.Receptionist did follow up every time Good hygienic clinic

Madhav Naik
07:22 18 Jan 21

Harish Dhulla
07:15 16 Jan 21
The experience is wonderful especially with the Doctor and rest crew. They're courteous and provide detailed information entailed to different problems to the respective patient's.The receptionist always provide prompt responses and reminders for the upcoming appointments.Should you have any queries, they're always on front end to clear your doubts.As per hygienic conditions, they have wonderful services. The clinic is crystal clean and as per pandemic concern, everything is taken care of.You ought to visit, if you have any dental issues.Thank you for the outmost care taken while the treatment.👍🏻

I did my CPD treatment here at Mulund stn clinic.My experience was amazing.It was smooth and comfortable procedure.Dr.Madhura is very friendly and explain you everything before starting procedure.Receptionist will give you warm welcomeHygiene is priority here.I will recommend everyone

vijaykumar kunte
06:13 07 Jan 21
Very good experience. All the staff members were extremely helpful.

pravin gangad
08:32 02 Jan 21
I got the treatment for my root canal done here it's a very soothing experience without much pain and the doctors have done excellent work with all the precautions in this time of Corona epedemics I would like to recommend others also to visit this clinic for their teeth problem anytime without any hesitation.I would like to thank all the staff and doctors for handling my case with so much ease

Kala Kunder
13:15 31 Dec 20
I am happy with my treatment , painless treatment done by Dr.Madhura.I have come from jalna for my dental treatment to sabka dentist mulund clinic.And within few days dr.madhura did my treatment so that I would return back on time.Thank you sabka dentist and will recommend everyone here for dental problem.

Swapnil tambe
10:36 23 Dec 20
Good services, clean place, security taken care

Vivek Dharia
14:31 19 Dec 20
I started my braces treatment on 2019.I had crooked teeth and wanted well aligned teeth.I got to know about sabkadentist from my friend and started treatment at Mulund stn branch.Today I am having awesome progress in my teeth and feeling very happy to see me smiling.Proper follow up by receptionist,Assistant helping in hygiene care and Dr.Madhura helping me in my treatment .Dr.Jaineel is best orthodontist I have met till now.I will recommend mal aligned teeth kids to get treatment done from this Mulund stn Branch

YASH Mishra
09:20 16 Dec 20
Nice co opretionof staff.

Chandrakant Jagtap
13:40 14 Dec 20
I did,my extraction,treatment by,Dr.Madhura,Her hands are very soft ,it-was painless.I am going to do my rest treatment by her only,hygiene is,very important hereReceptionist gives,follow-up,I,will,recommend this clinic to,all

kasturi shinde
11:30 08 Dec 20
We family have a great experience with sabka dentist. The whole team, particularly Dr. MadhuraProper guidance on treatment

Sunil Khandelwal
09:46 08 Dec 20
First check up was good ❤❤

MADARA susano
11:00 07 Dec 20
Good ceramic teeth treatment done by Dr madhura, Good follow up , good hygiene

Sameer Bhagwat
13:16 05 Dec 20
Excellent braces treatment.... Very good safety measures taken for precaution of Covid 19

riddhi chavan
12:26 05 Dec 20
Great doctor and good suggestion thank you.

Karan Sanchala
10:09 05 Dec 20
Great service and they take proper safety measures for the COVID situation.

Aditya Bhatt
10:33 04 Dec 20
Have done root canal and cavity treatment. Good ambience and doctor well versed with the treatment. Root canal treatment done without any pain or issues.

Darshan Parekh
13:25 27 Nov 20

Rohit Jain
11:27 24 Nov 20
Good work, I'm happy with my full ceramic crown and implant work, Dr.Madhura guided me very well.Painless treatment by doctors.All staff are very co operative. Good hygiene care taken hereI will recommend this clinic to everyone.

Support Bholanath
07:40 24 Nov 20
I did my missing tooth replacement treatment in Mulund station clinic.Dr.Madhura did my check up and suggested me best option according to my present oral health status and also at affordable cost.Treatment was carried out very flexible.I am happy with my treatment.Reception shital is very friendly and will always remind you ,your appointment time.Hygiene is maintained at most priority.Me and my full family are taking treatment here.Will recommend all my friends to visit this branch.

Dattaram Daundkar
06:26 07 Nov 20
Staff is very suportive and they will always direct you with best possible ways to get your dental problem solve.I have also recommend my friends.Jeep up the good work team.Thank you.Regards,Bhaau Pawar

bhau pawar
07:06 03 Nov 20
good communication thank u dr.

davda monika
07:40 02 Nov 20
Very comfortable and doctor and staff are very cooperative.

David Pellissery
07:32 02 Nov 20
I had visited Sabkadentist Mulund west clinic 1 month ago ,and in this tough COVID situation they are following all the necessary precautions .Prior Appointment, single patient at a time, temperature checking,filling of medical form,receptionist is opening/closing door,washing hands,mouth gargling ,doctors in well equiped PpE suit.Gr8 efforts by Team in hygiene.I visited clinic for my pain complaint.Dr.Madhura did my consultation and suggested me Root canal treatment and fillings in my other teeth.They have Emi's payment option ,which helped me financially.My experience was fabulous , she did my treatment very softly and painlessly.Exactly matching full ceramic cap was placed on my teeth.No1 comes to know whether its cap or my original tooth.I am thankful to Dr.Madhura and Full Team for there professional behaviour and wish them All the Best.

Checkup experience was great. Cooperative staff are there who helps us with our problems... I love it😉

Utkarsha sante
06:56 09 Oct 20
I did my extraction from Dr.Madhura.She is excellent in her work.Proper welcome by receptionist and Good hygiene in clinic.Overall Good

Daenj Tael
07:10 03 Oct 20
Great experience, have been going to them for the past two years. Friendly and cooperative staff and doctors. Job well done !

Annette Tennyson
15:48 01 Oct 20
I did my braces treatment at sabkadentist Mulund clinic. Dr.Madhura guided me in choosing the right braces according to my profession. I had to extract my 4 teeth for aligning my teeth. I was so anxious at first, but Dr. Madhura removed all teeth painlessly. Proper follow up for monthly appointments were given by receptionist. Assistant made sure all Hygiene is carried out before any procedure.I am having well aligned teeth after this treatment. It gives me gr8 confidence in speaking and smiling.I am thankful to Dr. Madhura for guiding me so well.I will recommend this clinic for braces and any treatment as doctor are very professional here.

Pranjali G
03:21 01 Oct 20
Pleasant staff, all information provided, all precautionary measures takenThank you

I love the way all the precautions are taken here. And my overall experience was really good. Staff was cooperative and yes my issue to got resolved. Thank you sabka dentist.

Priya Bhagoriya
07:10 30 Sep 20
I did my Root canal treatment here.Good service and covid १९ precaution taken.

Lata Bamble
12:34 29 Sep 20
I did my braces here. It was smooth monthly appointments proper follow up done . Good hygene&care for covid-19 is taken .

Aayush jain
12:18 25 Sep 20
Braces treatment went wellGreat smileCovid 19 precautions takenRecommended for braces

vishakha Ranjane
12:05 25 Sep 20
I did my braces treatment at Sabkadentist Mulund. Treatment started 14 months back with crooked teeth and Today I have well aligned teeth. It give me gr8 confidence.Thank you Dr. Madhura and Orthodontist for guiding and helping me.Regular follow up and good hygiene is maintained.Someone looking for braces, definitely visit this clinic.


Sahil Soni
11:14 17 Sep 20
I'm very happy with treatment provided by subka dentist mulund branch for my root canal treatment and will advise other mast visit once if any one need the root canal treatment.

Hemant Ghate
09:40 12 Sep 20
I wanted to share my dental experience in Sabkadentist Mulund branch as I am super impressed by their service.I did my Root canal and cap treatment here.I visited with intense pain and Dr.Madhura did my consultation .She explained me whole procedure very nicely.Treatment was started same day and in few hours my pain vanished.Treatment was carried out very smoothly.Receptionist is very friendly and give you reminders for appointment.Very good Hygiene in this COVID is taken care of.I will recommend whoever have dental issue to visit this branch.Thank you for Awesome Service .

I did my multiple extractions treatment here.I was having lot of fear initially ,but doctor removed by teeth painlessly. I am also undergoing further treatment of Root canal here.I am thankful to Dr.Madhura .She explained whole procedure nicely. Receptionist Shital gave proper appointment reminder calls and always welcomed me with a smile. Assistant help me with all hygiene procedures before starting with the treatment.All precautions related to COVID are taken care of.I will recommend whoever have dental issue once visit this clinic.

Excellent service. Skilled and very courteous staff. Reception promptly gives call back. They adhere to the appointment schedules.Reasonable charges. Follow strict hygiene. I'm very happy and satisfied with their services.

Nazakat Mastan
06:50 13 Aug 20
They always call on prior dates for appointment and always give reminder calls. Even consider our availability of time. Overall good service.

Asha Bhanushsli
13:38 18 Jul 20
Well mannered and much appreciated hospitality, cleanliness and service.

akilesh gaikwad
13:10 17 Jul 20
Excellent service.All the precautions for the Covid 19 situation is being looked about.

Rajesh Jadhav
10:27 16 Jun 20

subinoy patra
00:27 10 May 20
It was were neat and clean .the service were also so good .the doctor gives minimum pain while the treatment.

Varsha Govekar
08:09 09 Mar 20
excellent servicethe staff is polite to me.

Pramod Kulkarni
11:33 04 Mar 20
Verry professional verry good service and advice would recommend all to try it once just 200 and i got my stains off and polished tooth


Sandeep Dhamal
07:58 29 Feb 20
Best diagnosis and suggestions.

Amresh Verma
06:56 27 Feb 20
Staff are very helpful n well treated specialy doctor

prasad gawali
09:39 25 Feb 20
All staff are helpful and humble receptionist was well manner in nature doctor Pratiksha was very professional

Akshay Patil
08:59 25 Feb 20
Very poilite. Explained everything in details. Explained alternatives with their effectiveness and costs involved.

Kishor Bal
07:33 24 Feb 20
Excellent team of Doctors.There was no wait time as it was a scheduled appointment and very easy going the whole experience was. Considering it was my first visit I was little nervous about it at all which made it a pleasant experience for me as well

Ishwari Dhoke
19:35 23 Feb 20
Very happy with treatment

Freshina Francis
15:07 20 Feb 20

makarand pawar
15:01 20 Feb 20
Her treatment is very gud and totally satisfied


Lalita Hegde
13:35 18 Feb 20
Excellent experience visiting the clinic.Very clean and well maintained , doctors are well trained and explain the treatment very well.Support staff is good .

Rahul Sharma
07:33 18 Feb 20
Doc is professional and her treatment is great ..thx

ROSHAN LAHANE
11:42 17 Feb 20
It is one of the best dental clinic in Mulund with soft and kind staff.and affordable too.

Mayuri Kadam
09:42 17 Feb 20

Hiralal Sah
14:27 15 Feb 20
professional doc geting satisfied result ..thx u

Girish Deshmukh
07:12 08 Feb 20
I was very scared to visit after listening from my friends later I visited there for my dental treatment and the approach of doctors and the entire staff was very humble and caring.Got my dental treatment done there and would highly recommend others to get their dental treatment done there.

Dheeraj Palan
14:37 05 Feb 20
Skillful and bright team of young professionals who work as expert doctors yet make you feel like being with a friend who cares!From free consultations to tedious, time taking treatments; they have got all sorted with easy appointments at patient's convenience.The fees are competitive and they also provide EMI options, if required.What more a patient can ask for?

Kushal Rathod
12:17 04 Feb 20
Nice clean clinic did my root canal treatment from dr madhura nice staff

Lalita Kamble
18:00 31 Jan 20

Prajakta Pandagle
17:51 31 Jan 20
Nice staff and nice clinic happy will the treatment

Tejas Kharat
17:35 31 Jan 20
Nice staff and happy with the cleaning treatment

Swapnil Kamble
16:47 31 Jan 20
Doctors and staff are friendly and understanding, & explain in a very gentle way.It was a great experience having a cleaning experience here with my mom. The clinic is clean and just 5 mins away from railyway station.

Dipika Mendon
17:08 24 Jan 20
Doctors are freindly and understanding, also the location is also near the station

Deepika Me
18:30 20 Jan 20

Panjak Yadav
04:41 15 Jan 20
Nice clean clinic. Did my Root canal treatment from Dr Namrata, it was painless . Doctors are experts in their work.. Very polite staff.. overall superb experience. Will recommend everyone to visit sabka dentist Mulund station for your dental problems. Only look after some parking space for patients

tejas dharmadhikari
04:36 12 Jan 20
Done my implant treatment at mulund station branch. Dr namrata and dr yashashree guided me very nicely , polite staff , very clean clinic , overall satisfied with my experience , i will surely recommend others for dental treatment

Kiran Khake
15:02 08 Jan 20
It was a great experience having a cleaning experience here. They have high-tech facilities and really polite staff. Additionally, they offer a free consultation and a cleaning procedure for just Rs.100 which elsewhere has costed me at least 500 bucks. Do visit this place.

Parag Badgeri
11:30 08 Jan 20
One suggestion is tell your receptionist to be polite with everyone.

Sushil Yadav
07:20 07 Jan 20
Initially I was little hesitant to go there but after hearing the review from others in the vicinity (friends and family) I visited there for my dental treatment and the approach of doctors and the entire staff was very humble and caring.Got my dental treatment done there and would highly recommend others to get their dental treatment done there.The way the doctors explain and carry out their job is really excellent.They give sufficient time to each and every patient until the patient is satisfied with the work and explanation.Five stars for the entire staff and management of Sabka dentist team of mulund west.All the best wishes for future and keep the good work going on and on and on.....


Chintan Salot
11:28 27 Dec 19

yogesh chawan
15:19 26 Dec 19
Professional cleaning but charges are higher u can go for 100 teeth cleaning

Good clean place, fast treatment, good patient education, after treatment recommended fr autorik driver,s.v.pendse,

svpendse p
11:59 17 Dec 19
Good clinic and proper treatment suggested

Sanjay Chandra
11:32 17 Dec 19
Cooperative staff, Good Services provided, Advanced equipments. Good clinic for Tooth Health

swapnil bhujbal
14:23 13 Dec 19
It was very nice experience to go with Tooth cleanig. It was very well attended, explained & nicely cleaned.

Harish Kumar
13:57 19 Nov 19
Was very good Dr.Namratha breifed me with further treatment and also cleaned my teeth.she was polite and also explained to me everything in easier way.

Rathi Gabriel
06:18 17 Nov 19
Thoroughly professional approachSkilled and courteous front deskDetailed examination by the expertClear communication on treatment and optionsEstimate with detailed break upOverall satisfied FULLY with the experience at Sabka DentistAll the best

Vijaykumar Singhal
01:54 07 Nov 19
Very nice suggestion and treatment from the expert and skilled Dr.

Anil Survase
13:30 06 Nov 19
Quickly & Best dental service..

Minakshi Pitchiah
17:39 26 Oct 19
Very nice and fast. Best experience

Tarun Mehta
20:11 24 Oct 19
It was awesome experience again with sabka dentist.I have visited 4th time and services was really satisfactory as usual.Especially Miss Dr.Namrata suggests me various kind of treatment for my teeth related problems.Overall i am happy with sabka dentist treatment.And would like to suggest everyone should go and grab this opportunity.Thanks Sabka Dentist.

gaurav dudhagaonkar
17:40 17 Oct 19
Timely greeted as per appointment schedule.
Explained the challenges & treatment based on priority.
RCT and filling activity y was conducted gently without causing much pain.
X-rays were shown & explained properly prior to undergoing treatment.
Thankful to Dr Namrata ( At Mulund Station West Centre)Soon I will be enrolling my family members for the treatment at this centre.

Pawan R Dahake
06:17 16 Oct 19
Good clinic and co operative staff

AMIT MISHRA
06:48 12 Oct 19
Nice treatment for a great price...

Nirav Shah
16:32 05 Oct 19
I have done ortho treatment at sabka dentist mulund station branch. Dr namrata ,dr yashashree guided me nicely . Support staff also very polite. Overall suberb experience. Thankyou

Aarti Raval
08:25 26 Sep 19
Excellent team of Doctors.There was no wait time as it was a scheduled appointment and very easy going the whole experience was. Considering it was my first visit I was little nervous about it at all which made it a pleasant experience for me as well .

Sharad Pandit
15:44 19 Sep 19
Very satisfied with the service, loved it i ll change my dentist to sabka dentist

Good communication with clients... Nice n proper explanation of causes and treatment.. provides time to think about going with the treatment we need for our teeth .. nice over all

Jignesh Nagda
11:09 18 Sep 19

Anjith Valsan
11:19 14 Sep 19
Great service and good staff

Charges is in budget and doctor is also very familiar...I Will definitely recommend to ny friends and family..

Rohan Payelkar
07:11 10 Sep 19
It was my first dental checkup and it was great.....worth visiting for a cleaning and polishing!!!

Alex Salve
14:18 05 Sep 19
Very helpful and cooperative

Arun Shetty
12:23 05 Sep 19

Karan Gohil
12:23 05 Sep 19
Firstly, Dr & Receptionist is very friendly.. Overall, fantastic experience with satisfied treatment....

Krishna Sahu
11:19 05 Sep 19

Sandy Nair
07:39 05 Sep 19
Excellent team of doctors...

Rahul Beck
14:15 30 Aug 19
I have done braces and cleaning in Mulund west station clinic.Dr.Jaineel and Dr.Namrata best guided me.I recommend all my friends here for any dental clinic.Best painless treatment available here.

Sonali Patil
09:35 30 Aug 19
I did my tooth build up case in Mulund west station clinic.Very professional doctors.Staff are very friendly.I will recommend all my friends here.Proper hygiene to every patient is taken here.

Swapnil Ayyangar
13:29 27 Aug 19
I did my cleaning in mulund west station sabkadentist clinic by Dr.Madhura.It was very professionally done.Proper explanation of my remaining dental treatment was told to me.I will refer my family and friends to do treatment here and by Dr.Madhura.

aarti gurav
11:32 27 Aug 19
I am taking ortho treatment . Doctors and staff are very friendly .I m happy with the treatment. Thank you sabka dentist

ATHARVA MISHRA
13:43 21 Aug 19
The best dental treatment I have seen so far. I've been to many clinics but never felt this comfortable and satisfied anywhere. The phobia of visiting a dentist has vanished all because of doctor Payal Rohra. Friendly, caring,loving. Especially if you need treatment for root canal, Dr. Payal rohra is the best.

gayatri kakade
18:19 16 Aug 19
Firstly, Dr & Receptionist is very friendly.. Overall, fantastic experience with satisfied treatment..I refer to everyone, visit once @SABKA DENTIST, Mulund..

Suyash Belekar
03:48 02 Jun 19
I was really scared and skeptical to visit a dentist, but I enjoyed my checkup and treatment here, Dr Kunal is really skilled and knowledgeable about his field and give a good amount of time to explain the treatment and make you feel comfortable.Thankyou so much Dr Kunal and team for the amazing experience.

Rajashree Mahekar
18:31 26 Apr 19
Painless dental treatment.All Staff are very professional.I will recommend all to take dental treatment from this clinic.

Suvarna More
14:27 25 Apr 19
Excellent clinic and competent dentists.. Dr. Kunal is fantastic and very hospitable.. For RCT, go for Dr. Pushpak.. He is superb in that..

Best place for dental issues. Good analysis.

Parul Pragya
06:40 03 Feb 19
Nice place to have free dental check up and xray. very good follow up system for appointment.

Ramesh Vishwakarma
15:00 31 Jan 19
So I happened to visit this clinic , as I had pain in my wisdom tooth. But Dr Kunal helped me solve my issue. He is an amazing doctor and is very well aware and skillful. I recommend this clinic to everyone. It is hygienic and the staff is very helpful. Thank you so much Team Sabka Dentist.

Roshni Nagvekar
12:51 20 Jan 19
Very nice clinic. Must visit. Very good follow up system for appointments. The clinic is always clean and hygenic.

gopal dubey
08:53 11 Dec 18
I was introduced to sabka dentist by a family friend and I have been on my orthodontic treatment for last 2 year and finally got my braces removed.It was a very good experience as I am very happy with the results.They have been very regular with scheduling my appointments and follow up.I would definitely recommend Dr. D'costa as he was very polite and excellent with his work. Thank you so much for this amazing smile !!

sayali muley
07:27 08 Dec 18
I got my check up and treatment done at this clinic. The treatment was amazing . Also the clinic is very hygienic and clean. It feels fresh and lively in the clinic. Thankyou so much Mulund West Team.

Krushna Belose
11:30 03 Dec 18
Great place to have a free dental check up and X ray. The team of doctors are very helpful and explain the problem to you in detail. Very satisfied by the service.My root canal was done by Dr.Yashashree and the entire treatment was painless.Extremely satisfied.

amey gazinkar
02:22 19 Sep 18
Best place to get your dental problems solved. Thankyou Dr. Kunal and mulund west team!

Neha Duseja
13:45 29 Jul 18
Amazing staff, and great treatment. Totally worth your money. A must visit for getting through your dental problems! 😃

Boozer Bazzinga
17:22 13 May 18

Abhilasha Gadekar
15:17 05 Apr 18
Really like the hospitality and treatment gave by doctors and the staff

kartik Bhardwaj
12:37 24 Mar 18
Best place to get all your Dental Problems solved. Staff is courteous and very helpful. They accommodate all your requests and make sure you get the best treatment against every single rupee you would spend.I will recommend this to everyone who is in need of dental advice or treatment.Keep up the good work going..☺️☺️☺️☺️☺️

Amey Surve
10:58 12 Mar 18
Mydentist has a clinic near my house, at mulund LBS road, which I hesitated to visit initially, thinking its a brand it would have high prices, but once I got a sms on my mobile for a Free dental check-up so then I took an appointment and visited, surprised to the fact that it offered me Free dental check-up and X-ray and I also got some discounts for myself and my mother. celebrating womens day is a great idea.

Kamal Tarfe
09:17 25 Mar 14