Dental Clinic in Mulund West Station
Address: Shop No-10, Gala Kunj Apartments, Opp. Vani Vidyalaya School, Next Khotari Sweet, J. N. Road, Mulund (W), Mumbai, Maharashtra 400080
Monday – Saturday 10 AM – 7 PM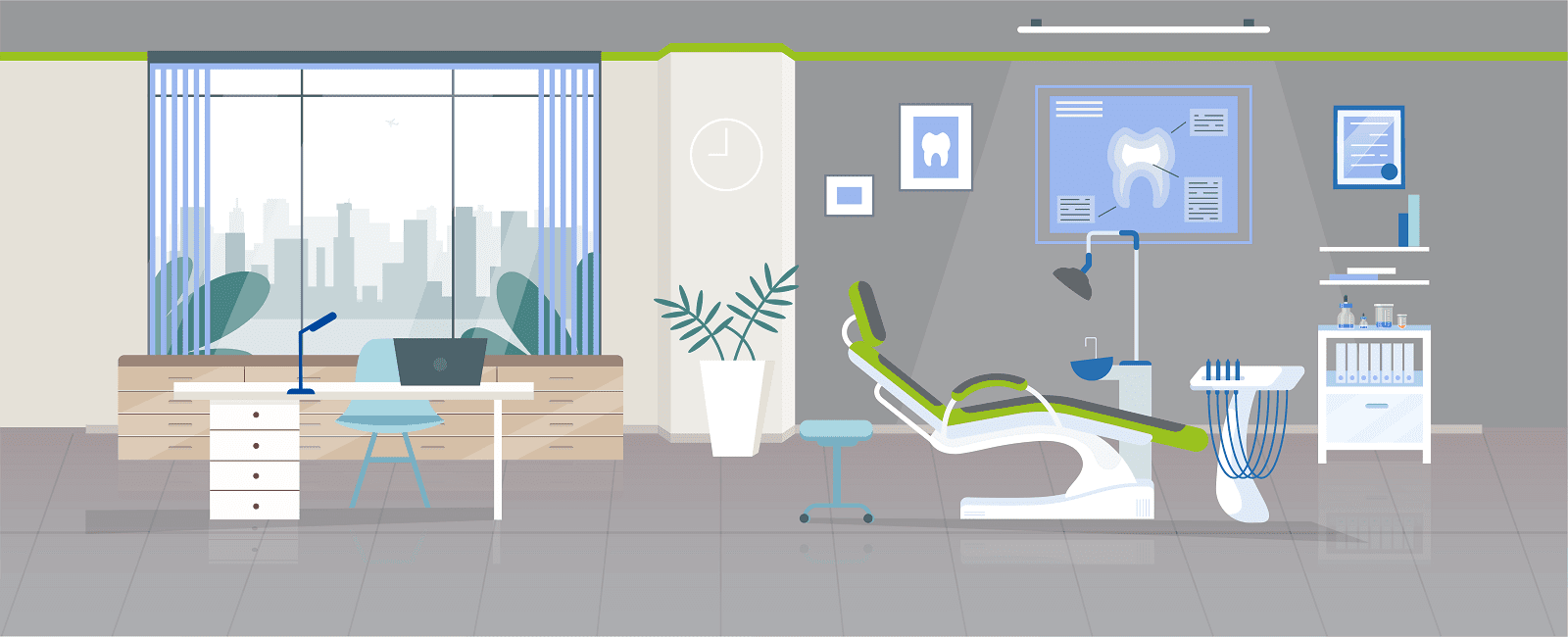 Service here is very humble and results are sure according to our need. Doctors and other staff is very supportive.

Akanksha Shinde
06:21 22 Jul 21
Good experience with sabka dentist

aruna talari
13:45 19 Jul 21
It was were neat and clean .the service were also so good .the doctor gives minimum pain while the treatment. The treatment was really good.

Varsha Govekar
14:36 14 Jul 21
Hygienic n comfortable trwatment

MADHAVI Mashilkar mashilkar
06:19 10 Jul 21
Doctor is very good. She explained my treatment very nicely. Clinic is clean &, following covid19 precautions. I am very much impressed with the service but only thing is that treatment appears to be costly. Overall experience is very good.

kishor joshi
05:44 05 Jul 21
Trustworthy, cordial, punctual, feel at ease,Clinic

ramesh raman
13:18 03 Jul 21
all ok done professionally...

Guppi Vinayak
10:59 02 Jul 21

Tejshwini Deekonda
06:24 01 Jul 21

Angarika Rane
13:37 29 Jun 21
The treatment was very nice. Satisfactory experience with Sabka Dentist Mulund (west).Highly recommended 👍👍👍

anvay naykodi
11:12 23 Jun 21
Detailed information given about the treatment

Shruti Shetty
13:07 17 Jun 21
I did my teeth crowding consultation here at Sabka dentist Mulund branch.Dr. Madhura did my consultation.She took my photos and immediately gave me treatment plan.Different braces options were explained to me. Proper payment options and EMI scheme was given.I started my ceramic braces here.It is very smooth procedure done by Orthodontist.Dr Sagar is my braces doctor and very professional and explained every procedure before hand.Also Dr.MDr.Madhura is very professional.She did my cleaning and root canal treatment.Very painless and smooth treatment was done by Dr.Madhura.I recommend this clinic for braces and other dental treatment.

Indumati Salunke
14:03 10 Jun 21
Extremely friendly and helpful. Explain the procedures pretty well. They are following proper Covid precautions as well.

Sushanth Shetty
10:41 05 Jun 21
Best Dentist clinic in Mulund & Bhandup area, clean, well sanitized and professional doctors, best treatment is provided at a very reasonable rate, all dental problem solutions are handled under single roof, regular followups with the patients, reminders for upcoming treatment schedule.What more one can ask for.

abhishek joshi
09:52 05 Jun 21
Very comfortable and doctor and staff are very cooperative.

David Pellissery
12:32 02 Jun 21

Pratik waghmare
11:07 31 May 21
I had good experience with Dr Madhura. She is very kind and informative. She explained me patiently the process. Thank you doctor!

Alka Singh
06:12 31 May 21
I did my root canal and implant treatment in mulund west station clinic . It was painless Dr Madhura guided very well.Receptionist did follow up every time Good hygienic clinic

Madhav Naik
05:35 20 May 21
Super Friendly Staff, Especially Doctor made the treatment comfortable & smooth.Perfect Choice made to visit Sabka Dentist

RAJAN YADAV
13:37 15 May 21
Very nice. Take due care of the patient. Very helpful and supportive

Shalaka Dalvi
07:19 13 May 21

Akshay Akshay
06:08 11 May 21
Excellent team of doctors...

Rahul Beck
06:45 10 May 21
Very nice treatment. I am totally satisfied with the treatment given by Dr.mafhura.EMi option are also available. Very neat and clean atmosphere. Following all covind 19 protocol.

Mehank kiran Kulkarni
06:27 29 Apr 21

NEETA KAMBLE
14:06 16 Apr 21

Jeevika Bhalerao
12:30 12 Apr 21
This is was my first visit to any dentist..Dr Madhura explained me all the concept and treatment very well.. also they have easy emi option....

akshay sawant
14:33 08 Apr 21
I had lot of fear .But Dr.Madhura did my treatment very painlessly.My fear has reduced.Good treatment doneService is good,happy with hygieneReceptionist is friendlyPlz visit this clinic for dental issue

Paresh Doshi
13:33 06 Apr 21

hemant shelar
10:36 06 Apr 21
Quick and excellent diagnosis and treatment..procedure is so good, from taking appointment to treatment, a must recomended for dental treatment..

Jigar Shah
07:35 06 Apr 21
Treatment was very good totally satisfied with denture work done by Dr Madhura .Good painless work.Hygiene in Covid crisis is taken care .Receptionist will give reminder call and is very friendly,will recommend to visit this clinic.Very happy with treatment

It was awesome experience again with sabka dentist.I have visited 4th time and services was really satisfactory as usual.Especially Miss Dr.Madhura Kolhe suggests me various kind of treatment for my teeth related problems.Overall i am happy with sabka dentist treatment.And would like to suggest everyone should go and grab this opportunity.Thanks Sabka Dentist.

gaurav dudhagaonkar
14:44 05 Apr 21
Doctors are very friendly. Overall good experience

Rasika Sawant
14:17 05 Apr 21
The dentist provides proper treatment and gives you a detailed explanation for the same. The receptionist is rude and may budge you off from the clinic but please do stay and consult the doctor because the treatment provided is worth it.

Anjali Naik
13:34 03 Apr 21

Milind Patil
10:41 03 Apr 21
Good treatment done by Dr.madhura.Painless work .Hygiene is good.They give you 6monthly follow up for check up.All the Best Team

Chandresh Shah
12:54 01 Apr 21
Nice treatment, good hygiene

Nitin Bomble
11:42 01 Apr 21
Very good clinic. In these times of pandemic the kind of preventions taken & advise is great. Also the dentist is good at her service.

Shlok Ramteke
10:26 24 Mar 21
Excellent treatment and was a good experience. All staff and doctor are helpful . Dr Madhura had done treatment for my mom and dad. She guided us with the procedure and treatment was smooth and painless. So please visit. Thank you.

Dhiresh Shetty
12:22 22 Mar 21

Prakash Shetty
10:35 22 Mar 21
I did my root canal and implant treatment here.Dr.Madhura did my 1st consulation and explained me whole procedure.Finance option was given to me.Dr.Madhura did my root canal very painlessly.I never felt pain while undergoing treatment.Implant was done by Specialist and I was very impressed by him.Receptionist gave me proper reminder for appointmentHygiene was good and All covid norms are followed hereAnyone having dental issue plz visit this clinicMulund west clinic is best for denntal issue

Vivek Ghone
05:57 20 Mar 21

Kavita Krishnmurti
06:16 17 Mar 21

RINKAL MEHTA
09:58 12 Mar 21
Nice and pain less treatment done by Dr madhura

Dipika shinde
07:33 11 Mar 21
Good place to dental treatment

Shams tabrez7250
10:17 10 Mar 21
Good Root canal treatment done by Dr.Madhura. Painless and Hygienic procedure done.She makes you comfortable before starting treatment.So my dental fear has gone.Good follow up by receptionist.I will recommend my friend to Sabkadentist Mulund stn branch

manjit goala
10:05 09 Mar 21
Good service Dr madhura explained very well treatment , good hygiene.

Dhriti Agarwal
14:15 08 Mar 21
I really want to thanks Dr.Madhura for advising me Implants as replacement for my missing teeth.I had 3 back missing teeth,which was forcing me to eat only from 1 side .I did Implant treatment as advised and now it is so comfortable that I can eat anything from both sides.And best part No one come to know ,they look so natural.Less appointments and painless treatment with proper hygiene maintained by team. Regular follow up by Receptionist even after finishing treatment show care for their patients.I am so happy that I am going to recommend my family and friends to Sabkadentist Mulund west station clinic.

Nirmala Sonawane
19:21 03 Mar 21