Dental Clinic in Pimple Saudagar
Address: Vision Galleria, SHOP NO 6- 1st. Flr. SURVEY NO- 27-28, Kunal Icon Rd, Near, Soc, Pimple Saudagar, Pune, Maharashtra 411027.
Monday – Saturday 11 AM – 8 PM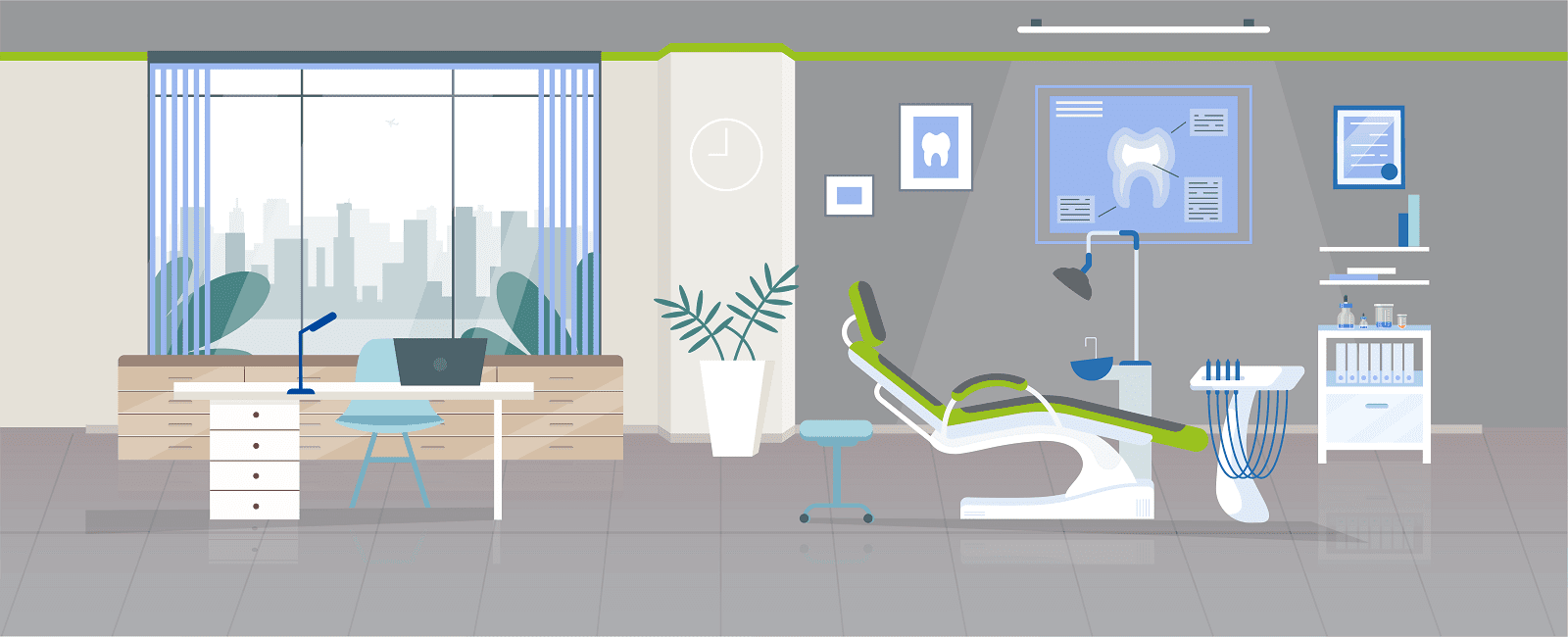 Best dentist in pune, friendly and they resolve my all question also proper treatment. clear and transparent process, doctor is very cooperative to answer all my dental issues, as per me it is best 💯

Mahesh Dashwantrao
11:47 16 Oct 21
Doctors explain everything procedure nicely.

Kiran Dodwani
14:22 11 Oct 21
The staff and doctor were friendly and provided right guidance. I'd recommend this place.

Rahul Sharma
15:27 04 Oct 21
Please visit very nice service

Sujal Mankar
08:38 25 Sep 21
It's being long journey for braces treatment. almost for 4 years. Happy with treatment 😊😊😊. No longer wearing braces ... Happy Smile

manish gonnade
06:07 25 Sep 21
Very professional and kind staff!

Mighty Horizon
09:45 21 Sep 21
The service was too good...all tha staffs and doctor are very helpful.

Mukund Prasad
10:58 18 Sep 21
Treatment chalu hai phir BHI bahut Accha Kar Rahai hai Dr Rupa mam Iam happy

Gautamsp Potbhare
06:02 10 Aug 21
Been visiting the place for more than a year. Doctors and staff were too good and their services really helps to come out of the problem you are facing with. SD invisible aligners are good to use and comfortable. Appreciate your support and help all the time.

Excellent treatment and very much genuine price

Vinay Saika
16:36 15 Mar 21
Nice experience to visit sabka dentist....

Archana Wagh
09:09 13 Mar 21
I will refer this branch to everyone, Dr. Rupa Patel does a great job in consultation and the treatment.I am relieved from the pain I had with my teeth, Thanks to Sabka Dentist 🤘

Amit Kumar "Master Amy" Vishwakarma
14:43 02 Mar 21
Wonderful experience so far. Package deal available with EMI options. Free dental check up & x-ray. No consultation fees.

abhishek banerjee
11:54 28 Feb 21
Dr. Rupa patel made us elt very comfortable. Very polite with her nature. She told what problem we are facing in our teeth and suggested the remedies. Love to visit again.Front staff is also very cordial. Thank you Sabka dentist

Sharda Daga
13:39 25 Feb 21
I like the sabka dentist...very polite to patient... talking way is good ❤️thankyou so much💯💯

Rita Panjwani
10:35 19 Jan 21

Nikhil Khodake
17:46 18 Jan 21
The Service Was Too Good...All the Staff's and Doctor are So Helpful and kind.... Excellent Service...! Value For Money...!

Manik Kamble
14:38 16 Jan 21
Place is clean and also dentist is very friendly. She explains the problem very neatly and also gives best solution. Staffs are also friendly. They don't make you wait for any reason which is the best part of visiting them.

Sangeeta Deshpande
08:28 09 Dec 20
It was Nice Experience with Sabka dentist.. Staff and dentists are knowledgeable and experienced and most importantly its affordable.

Vikas Kamble
07:22 30 Nov 20
Dentist and orthodontist are very good... Service is very good. Going there for 2 years... Even my Kiwi friend praised this place after doing his teeth cleaning here.

Lenin Shende
13:47 22 Oct 20
Very professional and with excellent treatment .. doctors are polite and also clear all your doubts before treating you. I had very good experience over all.

Siddhesh Samant
13:21 07 Oct 20
Doctor Pooja seems knowledgeable and aware of most of the new & alternate treatments. She gives you a proper guidance before going ahead with the treatment and let you know the steps she's following during the treatment. Overall a good experience.

Ankush Gokhe
10:55 01 Oct 20
We have big confidence and trust on sabka dentist, have become our home doctor for any dental need, reason being, they're very transparent throughout the process.Doctors are well knowledged and very cooperative while explaining the issues to patients though on silly queries too.They're taking utmost precautions in covid situation, as I have been undergoing rootcanal and capping treatment.Best regards,Rajesh Puri

rajesh puri
15:22 22 Sep 20
I met Dr Pooja the dentist. She answered all my queries patiently and it was overall a good and useful checkup.

subash rajaa
13:38 24 Jul 20
Nice place with good staff with proper care and hygiene.

Vaishali Charkha
17:29 17 Mar 20
It's a great place.....I I prefer people to visit....not only becos m saying but becos I have got my owtk done der perfectly.....without any hectic o stress

anurag hirapache
19:59 16 Mar 20
It's my first visit and left with a great makeover for my teeth, Happy Smile 😁. Doctor took at most care of treatment.Highly recommended !!

Beautiful Doc 😍 Good Behaviour 😊

Pravin Sakhare
19:47 15 Mar 20

Aditya Jamwal
06:55 11 Mar 20
We have great experince with Sabka dentist.Myself & my wife had a lot of dental problems which we planned in one go because of time shortage but Dr. POOJA AND Dr. SARIKA planned all in a great way with quality treatment and finally we ended everything successfully within time.Staff is also very very cooperative as we have a yough baby which they cared like family during treatment.I will refer everyone to give a try at Sabka dentist.

Shibasheesh dey
13:23 05 Mar 20
Very good place...Also doctor was also very good and friendly...highly recommend...

Rasika Karde
09:17 27 Feb 20
Awesome experience .....service nd guidance is to good....specially thanks for #DR.POOJA.... very comfortable with her suggestions....must try👍

Dipalee Lohar
18:21 26 Feb 20
Good service at affordable cost

Atul Mohta
14:23 20 Feb 20
I had been to the dentist for a proper treatment for the first time. Being the first time I was too scared for any process. The doctors after examining concluded that a root canal was required.Dr. Sarika was the one who treated me.Overall the process was really very well. I hardly felt any pain. There's minimal pain(obvious one). Above that, the doctor was also very calm and very understanding throughout the process.Highly Recommended!!

anjali balani
13:33 20 Feb 20
Hellostaff is very helpful adorable doctors helps me to understand my problem And advised me proper treatment .that was my first visit to sabka dentist thank you...

DEVIL SONALI
09:34 14 Feb 20
Looks like few doctors are new, but are good

varun jhawar
12:40 01 Feb 20
Quick appointment.No rush .

sandeep gatekar
10:32 27 Jan 20

Sambeet Das
16:28 20 Jan 20
Service is good..Dr. Sarika is caring and doing treatment very patience fully.

Arati Behera
16:27 20 Jan 20
Best Service..Thank U Sabka Dentist..

Shivling Vijayanand Swami
10:57 06 Jan 20
Dr.'s chekup n consultation was good. Free X-ay while checking.Little costly ratesAlternate/emergency no is compulsary as receptionist told without this we cant proceed.Thanks for inviting.

Amol Maske
17:45 04 Jan 20

Ajay Gupta
13:07 03 Jan 20
Nice Service & Advise also....the Dr. Explain to me very well about my teeth problem, there treatment , time period, and many thing....over all Good Service

abhijeet babel
15:42 22 Nov 19
It's was a good experience for me. Firstly it's my first time in a dental 🦷 clinic. So I'm quite impressed by the process and all. For the first visit i just get check up my teeth 🦷. They suggest that my teeth are in good condition but I'll be better if i clean 🧼 it for 2 times in a year. So i booked appointment for cleaning. It just took at most 20 minutes to process all. And it cost me 500/- . But actually after my first visit i got a mail about cleaning for 100/- but after visiting clinic they cost 500/- that was surprising for me. Whatever just make sure you don't get confused 🤷🏻‍♂️.

Lekhandas Pophale
16:42 20 Nov 19
मी sabka dentist मध्ये dental checkup करण्यासाठी गेले होते. तेथे मला अत्यंत चांगल्या प्रकारची treatment मिळाली. डॉक्टर व staff यांनी अत्यंत चांगल्या प्रकारे checkup केले, on the spot xray देखील काढला. व छान प्रकारे दाताची treatment कशी करायची व त्याचे फायदे हे सुद्धा समजाऊन सांगितले.

Shailaja Dahiwal
15:49 18 Nov 19
Doctors were helpful abd quite friendly...It was my first time experience with dental treatment and was very good.

Vikas Agarwal
14:50 13 Nov 19