Dental Clinic in Pimple Saudagar
Address: Vision Galleria, SHOP NO 6- 1st. Flr. SURVEY NO- 27-28, Kunal Icon Rd, Near, Soc, Pimple Saudagar, Pune, Maharashtra 411027.
Monday – Saturday 11 AM – 8 PM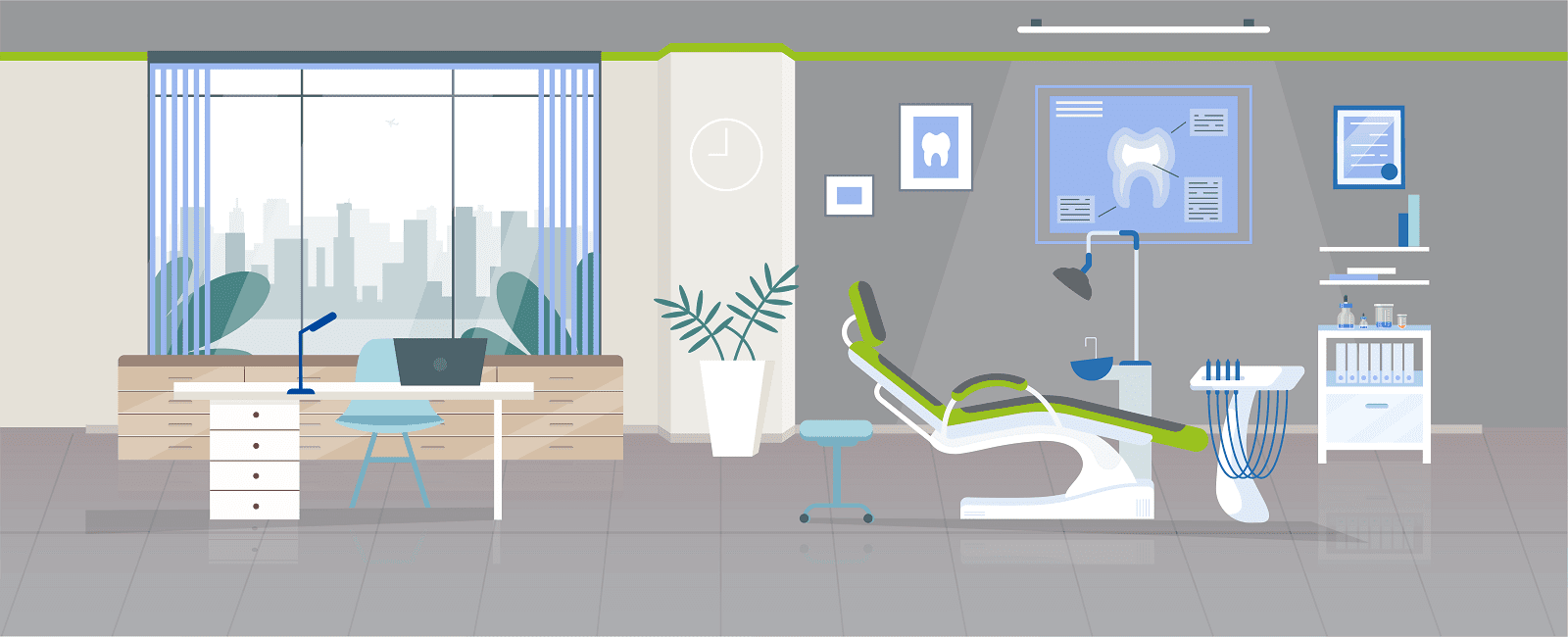 About Sabka Dentist in Pimple Saudagar
Are you looking for a relaxed and calming dental experience? Then search no more! Sabka Dentist in Pimple Saudagar is equipped with high end dental instruments, a plush dental clinic, highly educated dentists who perform procedures that are affordable.
With the best dentists at Pimple Saudagar, one does not need to fear about his or her oral health. Learnt from the best, our dentists put to use their knowledge in a way that also educates the patients and make them feel nothing is hidden. it is all transparent and right in front of them, whatever is being done.
Our dentists at Sabka Dentist in Pimple Saudagar build a foundation of trust, eliminating the fear and the notion of how dental treatment is painful ; thus raising awareness about oral health and dental care.
One visit to Sabka Dentist in Pimple Saudagar is all you need to inculcate the desire for oral or mouth care. We also perform post-treatment follow ups since we have immense concern for them.
Dentistry is something that cannot be done in a hurry. But we, at Sabka Dentist care about you and your time, hence we try to make the best use of your time given to us. For a pleasant dental service, Sabka Dentist in Pimple Saudagar is the dental clinic to visit.
Treatments we offer at Pimple Saudagar
General Dentistry:

A dental checkup is a necessity at least once in 6 months. We, at Sabka Dentist in Pimple Saudagar provide free dental consultation. Our dentists will explain to you your dental issue, and then allocate you dates for further treatment, or even perform the procedure there and then, if it is necessary.
Dental X-ray: That pain in your tooth sometimes cannot be identified directly by just having a look at it. It is usually checked with the help of an X-ray, which is provided free of cost at Sabka Dentist in Pimple Saudagar. The teeth are first cleaned, and then the X-ray machine is positioned alongside your head to record images of your mouth. The X-ray is then produced and handed over to the patient while elaborating on what exact issue is.
Root Canal: Root canal eliminates the weakened tissue, and saves the tooth from further decaying. Root canal is a long procedure, sometimes it may take 4-5 sessions. The patient's tooth is made numb by the anaesthesia, and then using the hand files, the infection is removed. The gap is then filled with a material called Gutta Percha, which is bio compatible. The tooth is then covered with a crown or cap, depending on the one the patient chooses. It may sound like a time consuming and complex procedure, but is handled and carried out with ease by the best dentists at Sabka Dentist in Pimple Saudagar.
Orthodontics (Braces): Improperly positioned teeth are rearranged and aligned properly with the help of braces. A smile is usually the first thing someone notices, and misaligned teeth make it all the more difficult to get that perfect smile. Crooked teeth are not what someone wishes for, but to fix that, we have the best orthodontists at Sabka Dentist in Pimple Saudagar.
Periodontics: Periodontics is the treatment of periodontal diseases, also known as gum disease, wherein the gums have entirely been decayed or infected. This sometimes even leads to severe toothache or loss of tooth. Sabka Dentist has periodontics surgeons who either prescribe antibiotics or perform surgical procedures like draining of the abscess.
Dental Crown:

Dental crowns act like a layer of protection for the damaged tooth, usually when a root canal is performed. It plays the role of an actual tooth, and varies in material and accordingly, prices too. Sabka Dentist offers some of the most popular options for crowns such as non-precious metal, porcelain, and all-ceramic. With the best dentists at Sabka Dentist, Pimple Saudagar, one does not need to think twice before this, since our specialised dentists guide our patients well by explaining everything in detail to them .
Dental implants: Dentures are those appliances which you may have seen at your grandparents' house. It is used as a replacement for missing teeth, usually due to shrinking of bones and gums. However, there are appliances known as overdentures, that are very similar to dentures, and the only difference being that they are held by dental implants, which are small screws inserted into your jawbone. Our dental clinic at Pimple Saudagar have the best implantologists who will let you know what is best for you.
Teeth cleaning: Really, is anyone a fan of yellow teeth or smelly breath? The yellowness of teeth is usually caused by plaque and tartar that leaves deposits on the teeth. In simple words, these are bacteria infested film and calculus that spoil the look of your teeth. Hence, teeth cleaning is an essentiality of its own. Equipped with the best dentists at Pimple Saudagar, Sabka Dentist provides precise cleaning sessions.
Cosmetic dentistry: Cosmetic surgery basically involves correcting how your teeth look or appear, i.e., treatments like teeth whitening, veneers, laser dentistry etc. These concepts can be explained as follows :
Teeth whitening: Teeth usually darken with age, due to the excess consumption of colored items (food or beverages) or also smoking and other reasons. We at Sabka Dentist, can make your teeth look presentable.
Veneers: Veneers help close the gaps between teeth, or tend to protect chipped, cracked teeth. They are made of porcelain and help that one cracked, misaligned teeth match with the rest of the set.
Laser Dentistry: This new aspect in the dental field is performed with caution by our expert dentists to improve the look of the teeth as well as to fix inner mouth issues like speech issues, tongue movement etc.
How to find a dentist in Pimple Saudagar ?
Finding the right dentist, is just as tough as finding the right physician, orthopaedic, cardiologist and so on. But to make it easier, we at Sabka Dentist, have devised a list of things that you need to consider while making such a grave choice.
Some of these are as follows:
Ask your family or friends for recommendations.
Search for a dentist within your parameters.
Do you feel safe and comfortable at the dental clinic?
Is the dentist explaining every treatment to you beforehand?
Does the dental clinic adhere to dental protocols?
Is the clinic clean and hygienic ?
Is it financially beneficial to you, in terms of insurance?
We at Sabka Dentist in Pimple Saudagar follow the STEEEP fundamental policy:
Safe
Timely
Effective
Efficient
Equitable
Patient-centered
STEEP is used by the ADA as a standard measure of quality care. Sabka Dentist in Pimple Saudagar pledge to follow strict dental protocols, no matter what the situation.
With the best dentists in Pimple Saudagar, we strive to extend the best dentistry experience with the help of our devoted and dutiful dentists.
How can Sabka Dentist help?
Sabka Dentist, a dental clinic that has changed the game in the dental field, is operational in Mumbai, Bangalore, Ahmedabad, Surat and Pune. With a team of more than 500 dentists, Sabka Dentist dispenses the best dental experience combined with standard rates, at the hands of our customers.
Sabka Dentist leads you into the dental world with extreme interest and comprehension. It creates an environment that urges individuals to get regular dental checkups and take care of their mouth. They not only want to visit the clinic more often, but they also want to feel good about paying attention to their oral health.
Our proficient dentists have carried out over 10 million treatments, including more than 1,50,000 root canals, more than 1,60,000 prosthetics, and a lot more. Their immense cognition, and professionalism, has changed dentistry over the years.
The best dentists at Pimple Saudagar perform basic dental treatments as well as the high-end and high -technology dental treatments with extreme caution. They like to inform patients about everything that is going to happen further and also if it is necessary.
Sabka Dentist has paved a path for different ways to deal with an oral problem. With the finest dentists, Sabka Dentist offers a lot of options that are financially beneficial to the patients. We also have an Every Month Instalment (EMI) options for the slightly high priced treatments.
We aim to fly to great heights and achieve all that we can, the most important being customer satisfaction. We do not want our patients to leave the clinic with a swollen mouth, or with the same old idea of "delaying or avoiding dental treatments."
Dental clinics at Sabka Dentist concoct an atmosphere that is pleasant to anyone who makes a visit there. We value your time and hence, try our best shot at providing excellent facilities as and when required. We also have a customer support facility as soon as you visit our website, and we are also available on call or via email.
Sabka Dentist aspires to foster internal growth and development along with an opportunity of learning, which works both ways. To elaborate, as mentioned before, we enlighten our customers, and also would like to learn a lot from them. Their feedback is highly important, so we can devise and implement innovative ideas, catering to our customer's needs.
Tell me more about Sabka Dentist, Pimple Saudagar
If you are one of those individuals who are particular about your dental health care, you must choose the best when it concerns oral checkups and treatments. Sabka Dentist is frequently rated as one of the best dental clinics in Pimple Saudagar.
At Sabka Dentist, patients not just receive world-class treatment for their tooth concerns, but also get to experience one of the greatest in-clinic patient experiences across India.
Regardless of the background or career of an individual, we guarantee that all of our patients feel comfortable and experience absolutely no concerns when approaching or getting their dental issues across to our dentists.
We are amongst the top dental clinic chains in Pimple Saudagar, and have a legacy that is unparalleled by any other dental clinic in Pimple Saudagar, India. Our dentists are undoubtedly some of the best dentists in Pimple Saudagar.
Sabka Dentist consistently makes it to the list of best dental hospital in Pune, Pimple Saudagar, owing to our great team of dental experts and doctors, and advanced facilities within our dental clinics.
Sabka Dentist was started way back in October 2010, with a single facility in Vile Parle. Now, we have grown to around more than 100 clinics in Mumbai, Pune, Ahmedabad, Surat, Bangalore, Navi Mumbai, Thane.
Our team constantly strives to encourage better oral health and aid people today to truly feel and look good and proudly carry their smiles. No wonder, due to our team's determination and vision to help spread smiles across the world, we have consistently managed to make it on the list of top dental hospital in Pune, Pimple Saudagar.
So, the next time you plan on visiting a 'teeth hospital in Pimple Saudagar', Pune, we should be at the top of your list of dental hospital in Pune, Pimple Saudagar. Consider us your own 'Apna Dentist'; our dentists are undoubtedly some of the best dentists in Pimple Saudagar, and we can help you with your tooth problems so that you can always spread happiness across with your delightful smile.
Great service. I had an appointment with Dr Pooja and she explained me everything about my dental health. she is very efficient with her work. Great Job team!!

shubhankar verma
12:34 22 Jun 22
Very good service I was very afraid of dental treatments when i visited them first time. But the doctors were very nice and understanding and now i am very much comfortable. There is no cost of consultancy also.... thanks

Pooja Sharma
11:06 20 Jun 22
Thank you. Sabka dentist 👍

Nilakanta Madari
07:52 28 Apr 22

Prakash Pore
07:19 18 Apr 22
Very professional and kind staff!

Mighty Horizon
08:02 12 Apr 22
Best dentist and their service

Amardeep Potdar
07:15 11 Apr 22
It has always been a great experience with sabka dentist. Doctors are really nice and they explain each and every procedure that they perform. 5 star service for me.

Aditya Singh
07:21 26 Feb 22
Very good explanation of the treatment to be carried out with economic solution and optionsGiven. Dr. Rupa Patel of S. D. is really have through knowledge about dental health. I have very good experience thanks.

Ravindra Bhondwe
13:46 23 Feb 22
Beautiful Doc 😍 Good Behaviour 😊

Pravin Sakhare
09:35 17 Feb 22
Good experience...post support and consultation is wonderful...

Venumadhav Hegde
16:03 28 Dec 21
Reliable and reasonable dental clinic.

Chetan Jain
13:49 18 Dec 21
Good experience and timely service

Anand Bokade
09:14 04 Dec 21
I was very afraid of dental treatments when i visited them first time. But the doctors were very nice and understanding and now i am very much comfortable. Thank you for being me in my journey towards health. 🙏

vandana sridhar
12:22 10 Nov 21
The doctor and staff was very good.

Praseeda Ligil
02:03 21 Oct 21
Best dentist in pune, friendly and they resolve my all question also proper treatment. clear and transparent process, doctor is very cooperative to answer all my dental issues, as per me it is best 💯

Mahesh Dashwantrao
11:47 16 Oct 21
Doctors explain everything procedure nicely.

Kiran Dodwani
14:22 11 Oct 21
The staff and doctor were friendly and provided right guidance. I'd recommend this place.

Rahul Sharma
15:27 04 Oct 21
Please visit very nice service

Sujal Mankar
08:38 25 Sep 21
It's being long journey for braces treatment. almost for 4 years. Happy with treatment 😊😊😊. No longer wearing braces ... Happy Smile

manish gonnade
06:07 25 Sep 21
The service was too good...all tha staffs and doctor are very helpful.

Mukund Prasad
10:58 18 Sep 21
Treatment chalu hai phir BHI bahut Accha Kar Rahai hai Dr Rupa mam Iam happy

Gautamsp Potbhare
06:02 10 Aug 21
Been visiting the place for more than a year. Doctors and staff were too good and their services really helps to come out of the problem you are facing with. SD invisible aligners are good to use and comfortable. Appreciate your support and help all the time.

Excellent treatment and very much genuine price

Vinay Saika
16:36 15 Mar 21
Nice experience to visit sabka dentist....

Archana Wagh
09:09 13 Mar 21
I will refer this branch to everyone, Dr. Rupa Patel does a great job in consultation and the treatment.I am relieved from the pain I had with my teeth, Thanks to Sabka Dentist 🤘

Amit "Master Amy" Kumar
14:43 02 Mar 21
Wonderful experience so far. Package deal available with EMI options. Free dental check up & x-ray. No consultation fees.

abhishek banerjee
11:54 28 Feb 21
Dr. Rupa patel made us elt very comfortable. Very polite with her nature. She told what problem we are facing in our teeth and suggested the remedies. Love to visit again.Front staff is also very cordial. Thank you Sabka dentist

Sharda Daga
13:39 25 Feb 21
I like the sabka dentist...very polite to patient... talking way is good ❤️thankyou so much💯💯

Rita Panjwani
10:35 19 Jan 21

Nikhil Khodake
17:46 18 Jan 21
The Service Was Too Good...All the Staff's and Doctor are So Helpful and kind.... Excellent Service...! Value For Money...!

Manik Kamble
14:38 16 Jan 21
Place is clean and also dentist is very friendly. She explains the problem very neatly and also gives best solution. Staffs are also friendly. They don't make you wait for any reason which is the best part of visiting them.

Sangeeta Deshpande
08:28 09 Dec 20
It was Nice Experience with Sabka dentist.. Staff and dentists are knowledgeable and experienced and most importantly its affordable.

Vikas Kamble
07:22 30 Nov 20
Dentist and orthodontist are very good... Service is very good. Going there for 2 years... Even my Kiwi friend praised this place after doing his teeth cleaning here.

Lenin Shende
13:47 22 Oct 20
Very professional and with excellent treatment .. doctors are polite and also clear all your doubts before treating you. I had very good experience over all.

Siddhesh Samant
13:21 07 Oct 20
Doctor Pooja seems knowledgeable and aware of most of the new & alternate treatments. She gives you a proper guidance before going ahead with the treatment and let you know the steps she's following during the treatment. Overall a good experience.

Ankush Gokhe
10:55 01 Oct 20
We have big confidence and trust on sabka dentist, have become our home doctor for any dental need, reason being, they're very transparent throughout the process.Doctors are well knowledged and very cooperative while explaining the issues to patients though on silly queries too.They're taking utmost precautions in covid situation, as I have been undergoing rootcanal and capping treatment.Best regards,Rajesh Puri

rajesh puri
15:22 22 Sep 20
I met Dr Pooja the dentist. She answered all my queries patiently and it was overall a good and useful checkup.

subash rajaa
13:38 24 Jul 20
Nice place with good staff with proper care and hygiene.

Vaishali Charkha
17:29 17 Mar 20
It's a great place.....I I prefer people to visit....not only becos m saying but becos I have got my owtk done der perfectly.....without any hectic o stress

anurag hirapache
19:59 16 Mar 20
It's my first visit and left with a great makeover for my teeth, Happy Smile 😁. Doctor took at most care of treatment.Highly recommended !!


Aditya Jamwal
06:55 11 Mar 20
We have great experince with Sabka dentist.Myself & my wife had a lot of dental problems which we planned in one go because of time shortage but Dr. POOJA AND Dr. SARIKA planned all in a great way with quality treatment and finally we ended everything successfully within time.Staff is also very very cooperative as we have a yough baby which they cared like family during treatment.I will refer everyone to give a try at Sabka dentist.

Shibasheesh dey
13:23 05 Mar 20
Very good place...Also doctor was also very good and friendly...highly recommend...

Rasika Karde
09:17 27 Feb 20
Awesome experience .....service nd guidance is to good....specially thanks for #DR.POOJA.... very comfortable with her suggestions....must try👍

Dipalee Lohar
18:21 26 Feb 20
Good service at affordable cost

Atul Mohta
14:23 20 Feb 20
I had been to the dentist for a proper treatment for the first time. Being the first time I was too scared for any process. The doctors after examining concluded that a root canal was required.Dr. Sarika was the one who treated me.Overall the process was really very well. I hardly felt any pain. There's minimal pain(obvious one). Above that, the doctor was also very calm and very understanding throughout the process.Highly Recommended!!

anjali balani
13:33 20 Feb 20
Hellostaff is very helpful adorable doctors helps me to understand my problem And advised me proper treatment .that was my first visit to sabka dentist thank you...

Sonali Nakade
09:34 14 Feb 20
Looks like few doctors are new, but are good

varun jhawar
12:40 01 Feb 20
Quick appointment.No rush .

sandeep gatekar
10:32 27 Jan 20

Sambeet Das
16:28 20 Jan 20
Service is good..Dr. Sarika is caring and doing treatment very patience fully.

Arati Behera
16:27 20 Jan 20
Best Service..Thank U Sabka Dentist..

Shivling Vijayanand Swami
10:57 06 Jan 20
Dr.'s chekup n consultation was good. Free X-ay while checking.Little costly ratesAlternate/emergency no is compulsary as receptionist told without this we cant proceed.Thanks for inviting.

Amol Maske
17:45 04 Jan 20

Ajay Gupta
13:07 03 Jan 20
Nice Service & Advise also....the Dr. Explain to me very well about my teeth problem, there treatment , time period, and many thing....over all Good Service

abhijeet babel
15:42 22 Nov 19
It's was a good experience for me. Firstly it's my first time in a dental 🦷 clinic. So I'm quite impressed by the process and all. For the first visit i just get check up my teeth 🦷. They suggest that my teeth are in good condition but I'll be better if i clean 🧼 it for 2 times in a year. So i booked appointment for cleaning. It just took at most 20 minutes to process all. And it cost me 500/- . But actually after my first visit i got a mail about cleaning for 100/- but after visiting clinic they cost 500/- that was surprising for me. Whatever just make sure you don't get confused 🤷🏻‍♂️.

Lekhandas Pophale
16:42 20 Nov 19
मी sabka dentist मध्ये dental checkup करण्यासाठी गेले होते. तेथे मला अत्यंत चांगल्या प्रकारची treatment मिळाली. डॉक्टर व staff यांनी अत्यंत चांगल्या प्रकारे checkup केले, on the spot xray देखील काढला. व छान प्रकारे दाताची treatment कशी करायची व त्याचे फायदे हे सुद्धा समजाऊन सांगितले.

Shailaja Dahiwal
15:49 18 Nov 19