Dental Clinic in New Panvel
Address: Shop No. 1,Gini Residency CHS Ltd, Plot No, 13, Panvel Matheran Road, Sector 11, New Panvel East, New Panvel, Navi Mumbai, Maharashtra 410206.
Monday – Saturday 11 AM – 8 PM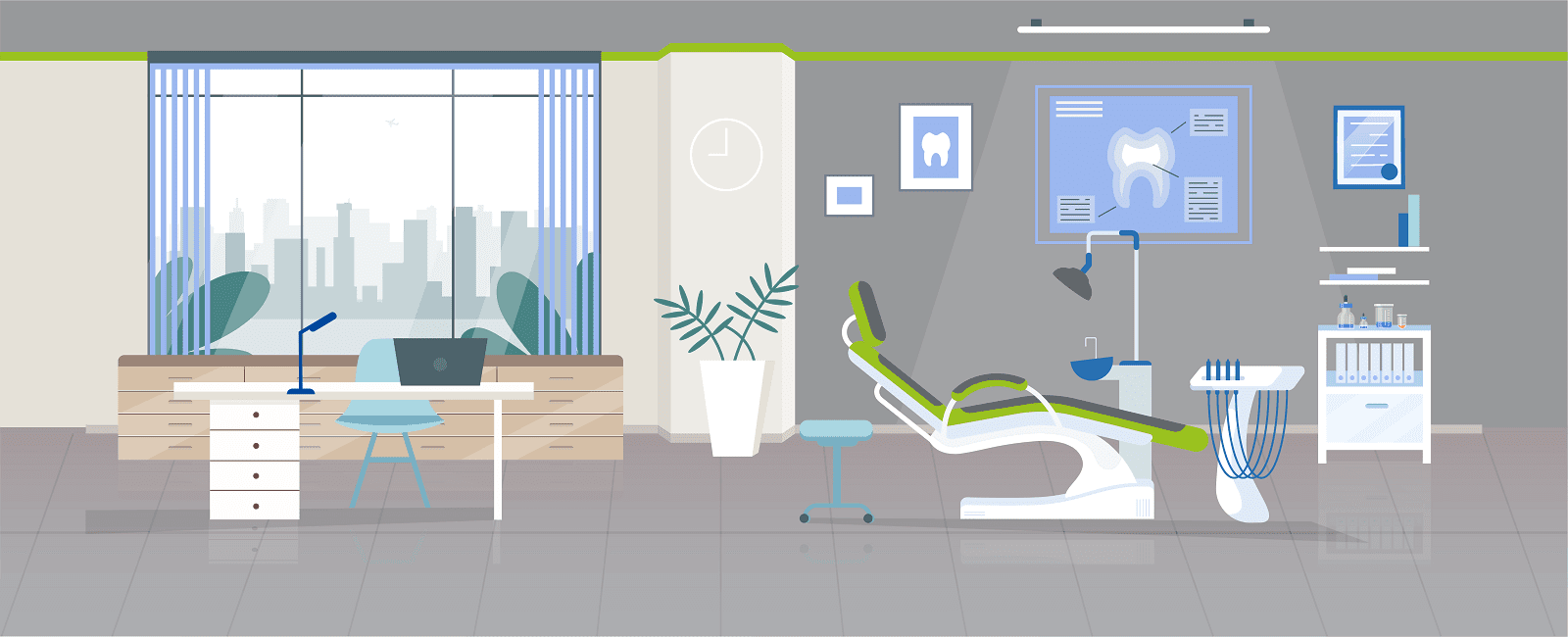 Dr Anupama and her team is superb. I was very scared before treatment but Dr Anupama is very calm and excellent in her skill. Thanks Dr Anupama and team. Guys must visit Sanka dentist.

Reena Upadhyay
13:34 03 May 21
Well cooperative and result oriented plus positive thinking staff and doctor. Since last 7 years I have been here starting from kharghar clinic.


Sushama Karbhari
15:23 24 Feb 21
It is one of the most safest dental clinic in New panvel. Total hygiene maintained during these COVID days. Friendly staff. Doctor Anupama attended me. She was very caring and friendly. Good treatment received with all safety measures.

Tanvi Ayyanchira
15:02 23 Jan 21

Sahil Patil
06:09 21 Jan 21
Very Professional Doctors and staff.👍👍

Ahlua Walia
09:22 09 Jan 21
RECOMMENDED is the only word that comes to my mind. Dr. Anupama came as a savior and brought back my smile. The staff is co-operative and comforting. Visit once and you'll know.

Akshay Kimothi
15:00 07 Dec 20
Dr.Anupama and her team were a blessing in disguise for me. If i would not been transferred from sabka dentist old panvel, I would not have met such a professional doctor, who treats and makes things understand well. Even her staff priyanka is awesome,proper revert and making proper appointment, incase of change of appt,keeping me informed .It was very good to get treated by such professional team after having a very bad experience from sabka dentist old Panvel. Good wishes and I recommend anyone going through this review you just dont have to think, you are in right hands.

Disha salian
11:42 09 Nov 20
Excellent treatment and excellent service

Lakshmi CHALLAPALLI
05:35 31 Oct 20
Very informative and kind , experienced doctor. I recommend to others

Sandip Sawant
07:20 24 Oct 20

Vikrant Mishra
18:48 15 Oct 20
Very friendly staff, i have done my RCT treatment from here, Dr. Anupama chaurasiya  is an amazing doctor. Overall a satisfied and good experience."Sabka Dentist".✌️Thanks to Dr. Anupama and All staff

Rajesh Raut
14:37 12 Oct 20
Amazing experience......done my root canal treatment which was absolutely pain free...dr. Anupama and staff are very friendly...they made me comfortable for treatment as i was scared lil bit...reasonable prices...thank u sabka dentist...

Teena Gharat
13:28 28 Sep 20
It was amazing experience with dr anupama mam.Staff behaviour is also very satisfied.Amazing 😁

Saifan khatib
05:18 17 Sep 20
Amazing service, for them I would rate 5 stars ⭐️ ⭐️⭐️⭐️⭐️. Dr Anupama chaurasiya and their staffs are friendly and they'll comfort you. Had really great experience so would definitely suggest them. Also during this pandemic they are providing services with all safety measures and Cleanliness. Definitely Go for it ✌️

Puja Jagtap
06:29 14 Sep 20
Good place for dental treatment. I had done RCT sabka dentist new panvel.Dr.Anupama & Dr Monika staff is behaviour Politely.Receptionist Miss Priyanka is also very good treat.I recommend this place for dental treatment.But the fee seems highly....by the way all r goodNow even during the time of COVID-19, the whole world is troubled by this virus.I really liked keeping her Protection Self as Patient,Whatever I will say, the less their feedback, the better treatment Here, along with any problem solving.Thank you sbka doctor.

working staff and doctor are polite and very Hygiene clinic

Pritee Warang
06:55 05 Aug 20
Very nice and transparent service. Good quality of techniques used. Doctors and staff very friendly. I would like to give five star ratings

vijay bhamere
04:17 01 Aug 20
My experience with Sabka dentist, New panvel has been good so far. It's been more then 4 years now I have visited 4-5 times. The staff starting from the Receptionist, Helper till the Dentist Doctors all give you brilliant treatment. The doctors especially they study your case properly and give you a proper solution for the same. I thank Dr. Anupama & Dr. Chaurasia for the same.They maintain a history which gives a proper insight to their past patients.Reminders for the appointments are very well maintained too. On personal level I have done the cleaning twice, at once I had a birthday offer for which I got basic cleaning at free cost, I thank them for that.The other treatment for which I consulted them recently during this Covid era, they have maintained a proper hygiene norms, with proper forms signed.I recommend them to all the Customers, value for time and money.

Suhas Jadhav
13:59 29 Jul 20

jay electrician
13:23 11 Mar 20
Good service and regular follow ups. Its more like your personal dentist.

Reynold Viegas
09:44 05 Feb 20
Good. Cheap and affordable prices. Carrying.

Soumen Goswami
06:13 31 Jan 20
Happy with the hospitality

Pooja Yerunkar
12:02 30 Dec 19
Dr.Monica is great dentist here , I choose for cleaning option for 💯 rs , and I fully satisfied, she removed my calculus within 5 to 10 minutes ,my mouth really feels very clean .Plus she is my school friend as well ,We were in same school D.A.V Public School .I would recommend everyone to visit Sabka Dentist every 6 months , Thank you Sabka Dentist for such a wonderful experience 🤗🤗☺🙂

Tarun Kumar
08:49 26 Dec 19
Very friendly staff, i have done my braces treatment from here, Dr. Robin is an amazing doctor. And all the rates are also good here. Just the rates may increase once you start the long duration treatments like braces. They intimate well about the checkups and appointments.

ABC Automotive
12:40 28 Nov 19

Subhash Khadse
07:06 27 Nov 19
I recommend SABKA DENTIST anyone.

Sahil Shah
15:53 23 Nov 19
Excellent dental services at reasonable pricesDoctors and other staff are very cordial and supportive. Sab ka dentist is the best in New Panvel.

Chitrasen Biswal
14:37 14 Nov 19
A very good experience. Reception & support staffs are very warm & friendly.

Dr treat pt very good . Receptionist give the good I'm formation for the treatment and treat pt very good..

Sushil Todankar
15:22 24 Oct 19
The entire team is really nice. Dr. Monica explained all the details in very well manner and suggest me the best treatment for my teeth. Overall i really had a very good experience. Initially I really scare a lot but Dr. Monica handled it really well.Thanks to Sabka Dentist Dr. Monica and all support staff.

Sagar Shinde
11:41 19 Oct 19
Nice, clean and comfortable

purushottam ghosh
10:51 17 Oct 19
Got my scaling and check up done from here.The doctor as well as staff are proficient as a result i certainly can vouch for them.Doctor advised the genuine treatment and not to forget the equipment used by them also seems at par with industry standard.

Abhishek Singh
16:21 16 Oct 19
Its very nice experience for me.Dr very cooperative and given good attention in my case.

VK HARIDAS
07:49 08 Oct 19

suresh poojari
08:11 27 Sep 19
Very good treatment. After cleaning my teeth in first time in my life, very much happy and satisfied. I will suggest to all my friends and family members to visit "Sabka Dentist".✌️Thanks to Dr. Anupama. 🙂

Puskal Saha
13:43 16 Sep 19
excellent treatment i m HAPPY

vivek jadhav
15:30 13 Sep 19
This is not the first time we go to this clinic and everytime we experience a great service from all staff.

Yogesh Chavan
12:52 13 Sep 19
Good experience.. .professional doctors Good consultation

suchit Patil
13:28 11 Sep 19

SHRIDHAR KALE
13:23 11 Sep 19
My experience with sabka dentist was very good. Doctors are very efficient and also the staff. They guide you with the right treatment. And also timing is adjusted according to our convience. Overall a satisfied and good experience.

Aruna Kedige
07:41 10 Sep 19