Dental Clinic in Kalyan West
Address: Office No.18, Swami Prasad Building, Above Swami Samarth Medical, Shelar Park Khadakpada, Kalyan West, Maharashtra 421301.
Monday – Saturday 10 AM – 7 PM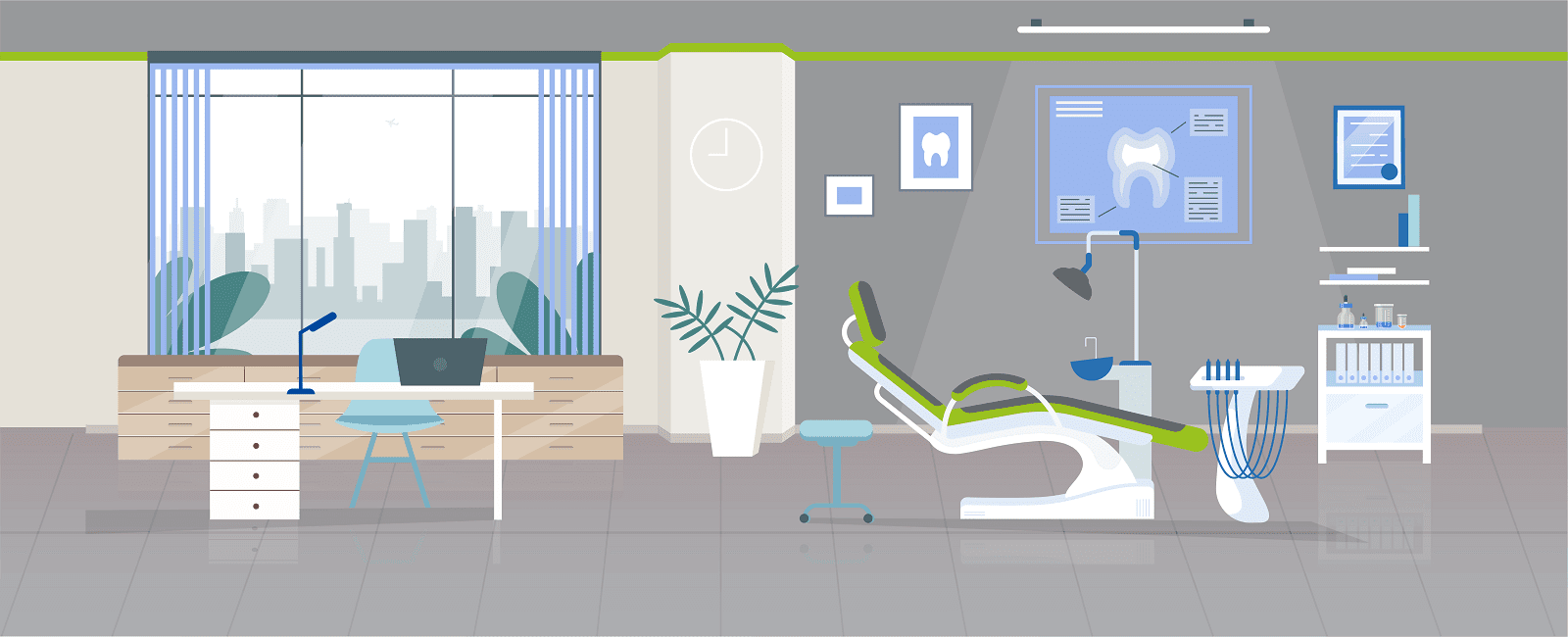 Sonu Bhullar
12:57 23 Jul 21
Good experience well behaved staff

johny mathew
06:30 22 Jul 21

Roshan Kolgantewar
11:14 16 Jul 21
I made decided to implant in 2016 at Ahmedabad. My job changed to bangalore during half treatment. They have transferred my case to Bangalore and Two implants done with 10 year warranty. Again in 2021, This implant came out Due to one or other reason, this time my job was at kalyan mumbai. Immediately, sabka dentist has made case transferred and two Implant work is under treatment on FOC basis. This is very good chain network clinic whose job is transferable all over India. THANKS TO SABKA DENTIST MANAGEMENT.

umesh Patel
13:34 15 Jul 21
me first time gayi thi it was very good hospital aur muje lagta hai meri problem yhi pe solve hogi doctor r Nurse very good person she is very good treating me ☺️🙂

Ashwini Dhotre
13:25 12 Jul 21
It was great experience with sabka dentist the consultation was given absolutely true

aayush giri
09:29 08 Jul 21
The service provided by the doctor is Excellent and also the staff is very good. We get regular updates before our appointments.

Wilfred Danthi
04:58 05 Jul 21
Good service of sabka dentist 👍 doctor was very good and well explained doubts . Thanks.

Archana Jadhav
07:32 02 Jul 21
People are friendly, will have proper details of the treatment we are getting.

Abhishek Dumbre
11:04 01 Jul 21
Nice experience in subka dental clinic

Pankaj Abhang
06:48 01 Jul 21
It's been a pleasure of mine to recommend Sabka dentist-Kalyan(West) clinic. I have been visiting the clinic regularly since 2017. All the dentists and support staff who work there are very supporting in nature. They really understand the needs of the customer and they value time.I am currently undergoing Aligner Treatment there and it has been going very smoothly so far. Despite the lockdown, they call me and ask about it. That's great!!!I highly recommend you to visit to Sabka dentist, they take care of the patient and their health. ❤

Pratik Shedge
10:45 24 Jun 21
There staff & doctors behavior is good & polite...place is very hygienic...overall experience is good

Rahul Talele
06:58 12 Jun 21
The staff was very responsive with a good medical treatment

Sandhya Jadhav
11:04 11 Jun 21

jyoti parte
13:07 10 Jun 21
Doctor was very humble ☺️ and very polite she cleared all the doubts and explained me in detailed and the clinic is also very good very polite staff thankx sabka dentist 🦷 for giving ur valuable time

Doctor was very humble while talking to me and she's beautiful she got nice eyes that's all i want to say

Viraj Manjrekar
13:12 02 Jun 21
Receptionist coperative and supportive😊😊

varun bhawar
13:12 02 Jun 21

Hrishikesh Kamble
10:42 01 Jun 21

Akshay Bhoy
14:05 28 May 21

Sunitha Jain
06:12 18 May 21
Dr Mohini is amazing. You will get best treatment in Sabka dentist she will always give you proper guidance before making any decisions. They are following all covid guidelines. Happy with my treatment.

Ankita Rathod
05:45 03 May 21

arun manikum
12:08 26 Apr 21

Good experience 😊 happy smile.

Nikita Ram
11:39 19 Apr 21
There staff & doctors behavior is good & polite...place is very hygienic...overall experience is good.

Pooja More
10:47 17 Apr 21
Facilities & services are good


Ansari Irshad
13:29 09 Apr 21
I visited Sabka dentist for the first time and it was a very pleasant experience with good and clear advices. Thank you for your cooperation.

Ayesha Patel
09:27 23 Mar 21
Very good and well professional staff and Dr.mohini mistry.

Pratibha Bhadane
13:59 19 Mar 21

English Wiz
13:04 18 Mar 21

Chelsia Rebello
14:12 17 Mar 21
Nice and good staff mohini madam is very sensible

IMPLAUSIBLE MULTIVERSAL VLOGS
12:27 17 Mar 21

kiran patil
04:57 13 Mar 21
Very good service and staff also good and respectful and dentist also better treatment good job team

vaibhav pethkar
14:09 12 Mar 21
Dr give us good guidance...about treatment...

Shridhar Mestry
08:33 12 Mar 21
THANKS FOR MY HAPPY SMILE...BEST N SUPPORTIVE STAFF AND SPECIALLY DR.MESTRI.....AND THEY ADJUST MY APPOINTMENT AS PER MY SCHEDULE... THANKS AGAIN... MUST VISIT FOR KEEP YOUR HAPPY SMILE...SABKA DENTIST...😊😊😊

m m developers
13:09 04 Mar 21
Very good experience in sabka dentist kalyan clinic.i am very happy for the done by the treatment in this clinic.

Dilip Vasant Deshmukh
14:02 01 Mar 21

motilal golve
14:32 13 Feb 21

Beulah Victoria
07:32 13 Feb 21
In short, they'reProfessional and supportive and specially thanks to Miss Dr.Mohini Mam

anil ghawat
11:19 03 Feb 21

Ajay Bhosale
10:16 27 Jan 21

Thimmaraju Relampadu
13:23 25 Jan 21
Very good service nd consultant

Rajesh Asrani
08:22 25 Jan 21
The best consulting. All facilities are available for Dental treatment. You will get very pocket friendly treatment compare to others from best doctors.

Pratik Tamboli
08:51 23 Jan 21
Nice staff n doctor for my baby

dilwala banda
12:43 19 Jan 21