Dental Clinic in Kalyan West
Address: Office No.18, Swami Prasad Building, Above Swami Samarth Medical, Shelar Park Khadakpada, Kalyan West, Maharashtra 421301.
Monday – Saturday 11 AM – 8 PM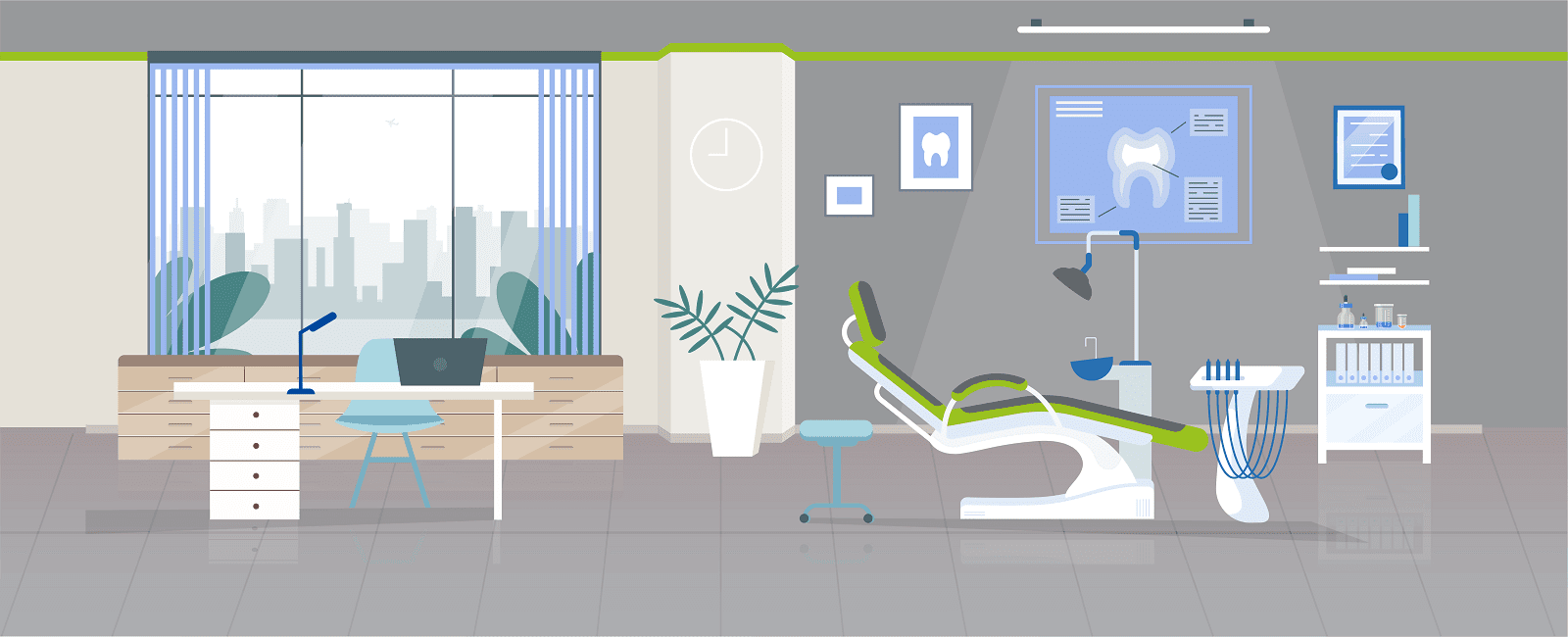 Very good experience in sabka dentist kalyan clinic.i am very happy for the done by the treatment in this clinic.

Dilip Vasant Deshmukh
14:02 01 Mar 21

Satyajeet Choudhary
08:31 15 Feb 21

motilal golve
14:32 13 Feb 21

Beulah Victoria
07:32 13 Feb 21
In short, they'reProfessional and supportive and specially thanks to Miss Dr.Mohini Mam

anil ghawat
11:19 03 Feb 21

Ajay Bhosale
10:16 27 Jan 21

Thimmaraju Relampadu
13:23 25 Jan 21
Very good service nd consultant

Rajesh Asrani
08:22 25 Jan 21
The best consulting. All facilities are available for Dental treatment. You will get very pocket friendly treatment compare to others from best doctors.

Pratik Tamboli
08:51 23 Jan 21
Nice staff n doctor for my baby

dilwala banda
12:43 19 Jan 21
Excellent staff 👌👌👌 we are appreciate & looking for a affordable treatment by experienced and friendly doctors.

ketan kakde
05:16 08 Jan 21
I have completed my 2 Root canal treatment, 8 Cavity fillings and tooth cleansing. It was great experience I had with them. They have well equiped and uptodate infrastructure. Dr. Mohini is highly experienced and provide the best solutions for dental problems. She had been friendly, and take the outmost care. She had completed my dental treatment on time with proper planning and with comfort. The assistant is very helpful and keeps your mouth clean and hygiene. Also, the receptionist is welcoming and friendly. The staff is good, welcoming, friendly and takes your case seriously, listens to your problems and plans and gives proper treatment.The only issue it has is getting the time slots. One needs great patience level as one has to keep waiting. They should hire some staffs including an extra doctor so that waiting period can be reduced.Financially also its good not too harsh on pocket. They provide good facilities when compared with other dental clinics. Its safe, good, great hygiene, sanitize at best, warm and friendly staff.

TUSHAR KHAIRE
17:58 05 Jan 21

Komal Borade
13:55 05 Jan 21

Janhavi Ghige
07:17 05 Jan 21

Anil Dhanake
06:48 05 Jan 21
Good tritment good information

Janardhan Kusher
08:10 04 Jan 21
Clinic staff is supportive and rate is reasonable with warranty and free checkup , and Dr suggestions is very good

Sumit Patel
08:15 01 Jan 21
Had my 1st visit at Sabka Dentist Kalyan branch. Place is well hygienic, people friendly and professional. Had my free dental check up done, will recommend all to visit Sabka Dentist for any dental treatment.

Amitabha Dhar
06:23 01 Jan 21
Very good consultation and checkup.excellent staff and doctor.

Dipak bhai Pithdiya
12:23 29 Dec 20

sujata punde
14:02 23 Dec 20

Dheeraj Giri
13:52 23 Dec 20

Kuldip Bhoir
06:14 23 Dec 20
MastSuperNice 👍Fantastic ☺️


Satish Kumar
11:24 19 Dec 20
Good services and good safety in terms of Covid situation. Thank u

prem ahuja
09:19 19 Dec 20
Good Explaining treatment n How it will be done..

Rahul Khilare
11:21 18 Dec 20
Excellent staff 👌👌👌 we are appreciate & looking for a affordable treatment by experienced and friendly doctors. 👌👌👌

Shikha Pathak
08:09 18 Dec 20

Amar Patil
07:09 16 Dec 20
Very nice and hygienic service.I like it.

Pankaj Patil
12:19 15 Dec 20
Best treatment ... Best serviceHAPPY Moment

Priyanka Bhoir
14:03 10 Dec 20

pravin kabadi
07:56 10 Dec 20
Good consultation.Dr.and staff Will very co operative .

Pramod Pardeshi
09:11 09 Dec 20

Nandkishor Mishra
07:50 09 Dec 20

Rhushika Mayekar
08:18 07 Dec 20
Very good hospitality and explanation for treatments are very good

_the mighty Bee
13:21 05 Dec 20
Good consultant but very high rate

tanushri bhalerao
12:26 04 Dec 20
It was good experience, staff are good and humble!💫💪

Nikhil Singh
10:04 04 Dec 20

Jagdish Yeshirao
09:19 03 Dec 20

Ravi Sharma
08:47 03 Dec 20
It was really good experience.

Lalita Kamtam
13:57 02 Dec 20
NICE AND QUICK CONSULTATION

Amogh Naganagoudar
12:53 02 Dec 20
Nice place for dental treatment. Staff is so supportive along with qualified doctors. Just go for best treatment .

sandeep singh
13:50 01 Dec 20
Pain-free dentistry!I would recommend MyDentist to everyone looking for a affordable treatment by experienced and friendly doctors.

Sumeet Pawar
15:09 30 Nov 20
Very good serviceHighly recommended

Dipesh Chugh
14:07 30 Nov 20
Good place to visit for dental problems. Proper guidance and consultation has been given.

manish sarjare
13:50 30 Nov 20
Very good consultant nd treatments in sabka dentist kalyan clinic.

Rahul kumar
10:38 24 Nov 20
Can I attend tomorrow evening with x ray report

Moreshwar Likhar
14:27 19 Nov 20
All dental requirements are available by sabka dentists, nice to visit the sabka dentist.

INGAWALE SANTOSH
12:43 18 Nov 20
This clinic is very best 👍

Kiran Mishra
08:46 18 Nov 20
Kalyan clinic is Good service and helpful Dr miss mistry

Fardeen Lonbal
14:44 09 Nov 20
Very good service on time, what are the benefits for giving reference to others

Tejashree Shinde
11:34 09 Nov 20
Nice and good treatment and helpful Dr mohini mistry

Fardeen Lonbal
09:26 09 Nov 20
Very nice service and explanation,

Nivas Shinde
07:51 09 Nov 20
Good consultant and treatment also ....

Rushikesh Pawar
10:43 06 Nov 20
Good consultant and treatment also .

Kajal Dhone
10:54 03 Nov 20

Friendly doctor, full measure of safety as mentioned,got the appointment easily as per my convenience ☺️ and happy with their services . Hoping for new discount offer to be come soon..

sonal jain
07:33 31 Oct 20

Ajit Rambhia
07:09 30 Oct 20
Consultant are very nice.

Shrikant Pawar
13:31 27 Oct 20
Good experience and receptionist is very good behaviour and carefully

Babu Gupta
09:49 24 Oct 20
I am happy to consulting but what about waiting??

Savi Kotkar
07:19 24 Oct 20
Everything was smooth right from appointment to check , was referred by my brother and it worked for me

Anil Poonia
07:08 24 Oct 20
Best root cenal treatment in sabka dentist clinic. Good consulting and hygiene clinic.

DEVKINANDAN GACHCHE
09:16 23 Oct 20
Achha ha checkup accheise huwa nice

Naveed Nadaf
13:36 22 Oct 20
Good consulting and treatment .Best clinic in kalyan west sabka dentist.

sunil sawant
12:35 22 Oct 20
Receptionist coperative and supportiveDoctor did painless teeth task.

sudhir more
08:35 21 Oct 20
Service are good as compared to other...n proper response and advice about teeth

CHARWAK DHAWALE
10:12 20 Oct 20
Treatment is good. Staff is good

Rutuja Barve
11:38 17 Oct 20

Bindesh Singh
12:21 16 Oct 20

SHINY DETHE
13:53 15 Oct 20
Polite and good staff..... Satisfy with it.

Ishika Yadav
10:11 13 Oct 20
Clinic is proper well mentioned with proper guidance after getting an appointment, got proper response what actual pain is,Its a good surrounded environment, hygiene and clean clinic

kunal & Kush sonawane
10:17 07 Oct 20
100% satisfied consultation n very polite team

KOMAL MAINKAR
13:11 05 Oct 20
Very good service is provided here. Someone with dental problems must visit their for a better treatment.

Vedant Chalke
03:49 03 Oct 20
Nice work of sab ka dentist

Reshma Shaikh
10:35 02 Oct 20

aasu Sayyed
13:17 01 Oct 20

Diksha Bhoir
11:55 29 Sep 20

Umesh Deve
13:32 28 Sep 20
Quick and hassle free service provided. Guided me with the treatment which was required after thorough check up. Teeth cleaning procedure was smooth. Will surely have lasting relationship with Sabka Dentist. Good job. Keep it up Team 👍👍

Swapnil Mohite
17:14 26 Sep 20
Best dentist ever her have all facilities,etc

Rupali chalke
10:00 25 Sep 20
clinic are very hiegine and all staff and Dr. Are very coperative.

Rikishi Bhatia
07:33 25 Sep 20

Tushar Gangurde
13:39 23 Sep 20

Saurabh Patel
10:30 23 Sep 20

Bhavana Wadekar
12:01 22 Sep 20
Very well trained staff good experience

Pragati Patil
11:09 22 Sep 20

Soham Vishwas
08:37 22 Sep 20
Very friendly and detailed explanation of problem

Ajitendra Sharma
13:01 19 Sep 20
Yogya salla dila Chan treatment dili pahilya veles

AMIT UTEKAR
12:52 19 Sep 20

Santosh Battise
13:26 18 Sep 20
Overall it was good experience staff was well behaved and dr was also polite and professional if you looking for best dentist in kalyan so sabka dentist is the best

Pradeep Jagwani
09:03 18 Sep 20

Manisha Pandey
11:20 17 Sep 20

Chetan Baria
08:00 16 Sep 20
Very polite team.. and taking good hygiene and precautions before checking any patient.

Rohan Pandey
07:23 16 Sep 20
100% satisfied with the consultation

Hansraj Solanki
07:51 15 Sep 20
Overall very satsfactory consultation. Hospitaatmospher is also good.

Ramesh Jagtap
11:01 07 Sep 20
Very good staff & excellent dental treatement in sabka Dentist in kalyan

Dnyaneshwar Nichal
06:47 21 Aug 20
The staff is amazing. They have been very careful and mindful of all the precautionary measures that need to be taken of during this Pandemic. My root canal treatment and surgical extraction of wisdom was organized, stress free and very comfortable. Dr.Mohini is truly a wonderful dentist, both with her work as well as her nature .

leeann lobo
06:24 21 Aug 20
Hygiene cleanliness is maintained and staffs are very polite

Rashmi Pandav
11:02 11 Aug 20
Nice staff excellent service

Pinky Sahu
17:24 18 Jul 20
Best dental clinic...best services given with all the safety measures taken properly at this time of pandemic

Shubham Dhawale
07:11 16 Jun 20
Very good treatment in this clinic. Very nice treatment given by Dr. Mohini Mistry.

Pooja Sahu
06:56 10 May 20

Pranay Soshte
09:42 14 Mar 20
Good Consulting, Proper Service, Thank you for serve me.

chetan patil
08:07 14 Mar 20
It's good..I came first time..let's see the next treatment..I feel comfortable with doctors..

pooja talap
06:02 14 Mar 20
Thanks to the pretty lady Mohini who helped me in this procedure of cleaning, the staff is really helpful just believe in them.I wish them all the luck for the future and more success to you.

Hrudyesh Giri
15:26 03 Mar 20
Sabka dentist clinic is very nice and dentist are very expert in his/her profession.Well done keep it up.

Radha Mohan Singh
07:36 03 Mar 20
Clinic is really good with great staff and doctors.

ISHWAR Singh Hayer
11:39 29 Feb 20
Response was pretty great after being there but service is slight late but afterall it's a great dental clinic i have ever been.

Ashish Udasi
11:15 29 Feb 20

Simran Khemani
15:04 27 Feb 20

Pranav Sawant
12:39 26 Feb 20
Itne paise mein itna hi milega... excellent service..

sachin bokeb
09:44 26 Feb 20

Dikshika Vithalani
16:25 24 Feb 20
Wonderful dentist. Dr. Jaya and her staff are very Good.

Sujeet Kotian
15:14 22 Feb 20

Janesh Kotak
11:46 22 Feb 20
Great service but they should have a huge board for sabka dentist at their door so that people who are new can address properly.

Hitesh Dayaramani
08:04 22 Feb 20
Kupch chan sarice mila badal thanqq

Dhiraj Choudhary
10:05 20 Feb 20

Sunita Kamble
14:44 19 Feb 20
Good service sabka dentist minimam cost

Hemant Dingore
14:04 18 Feb 20
Good and carefully service....

Pramod Naik
13:48 18 Feb 20

Sunil Mourya
11:30 15 Feb 20
Got dental check-up and cleaning procedure done here.it was a good experience .Doctor n staff all of them are very supportive.

Shakuntla Singh
11:58 14 Feb 20
I have done 1st time....it was an excellent service here...

Tushar Lande
06:58 14 Feb 20
Good Staff, Good service, professional doctor's

Rahul Dive
06:17 14 Feb 20
Great service Doctors where good and friendly carrying good attitude and done their job very well. Dr Mohini such a good Dr doing my Rct very smoothly I have a nice experience surely recomend Sabka dentist.

Snehlata Billade
18:47 13 Feb 20
Changale Dr. Aahet. Checkup vyavasthith zale explanation, consultation khup chhan, receptionist also good.

Vibhawari Nirbhavane
11:57 13 Feb 20
It was first experience but very nice and smoothly check-up, now going to next treatment also nice offering

Sandip Patil
15:40 12 Feb 20

Harsh Ubale
15:39 12 Feb 20
Sabka dentist service is very good

Alpesh Jadhav
15:11 12 Feb 20
Excellent service by staff.

Ajit Avhad
09:37 11 Feb 20
The staff is great, Dr.Mohini,she is really a good doctor. The treatment was very smooth. Specially it is a free dental checkup clinic... You can visit between 12-9 and do free.

SHIVAM BHOITE
16:26 10 Feb 20
Nice experience todayStaff is supportive

Pratik Mane
14:18 10 Feb 20
Supurb service. Nice. And very clean

Shailesh Gurav
12:42 10 Feb 20
Your treatment has made more deference 👍🙂

Kavita Shrivastav Shrivastav
10:31 08 Feb 20
Doctors are nice.It took more time to get a checkup even I made an appointment on phone. They provide free dental checkup here. and very minor fees for treatments too.

Piyush Warke
10:14 08 Feb 20
Good service for your staff

Ashish More
13:58 07 Feb 20
Staff is great....I went ther for teeth cleaningGood dental check-up

Marshal martin
10:56 07 Feb 20
Nice place for dental treatment.

Gaurav Bapat
08:00 07 Feb 20
Here doctors and staffs are so cooperative....

debasish karmakar
05:09 06 Feb 20
I am getting treatment for teeth straightening under Dr. Robin. It has been a good and hassle free experience. Will surely recommend Sabka Dentist to others. Keep it up guys!!!

Anusika Gautam
13:23 05 Feb 20

vishwesh prasad
09:45 05 Feb 20

Sumit Gupta
14:10 01 Feb 20

Pradip Parde
13:49 01 Feb 20
Experienced doctors with nice treatments

Neil Chaudhary
12:34 01 Feb 20


Shilanand Nasargandh
13:46 20 Jan 20

Dhiraj Sonkamabale
10:22 20 Jan 20

praful hirole
10:19 20 Jan 20
Good service with reasonable amount..must visit

Ruchita Shishupal
11:54 18 Jan 20
Accha laga Saab ka dentist me aake

Faizan Shaikh
13:01 17 Jan 20
Good treatment for sabka dentist

pradeep wagh
12:48 17 Jan 20
Bahut accha hai ,sabka dentists,

I think it is good as the doctor s are friendly with you they explains you how to maintain your teeth so thats it

pradeep gavhane
08:58 17 Jan 20
It's good service. Doctors and staff is very supportive. 100 recommend for teeth issues.

Sameer Sawant
07:33 17 Jan 20

SANDEEP SHARMA
07:52 15 Jan 20
Very good treatment by Dr.Mohini and the staff.good suggestions.

Sachin Mokashi
08:14 11 Jan 20
Clean atmosphere nice and polite doctors, try atleast once

paresh teckchandani
08:07 10 Jan 20
Excellent suparb service and staff is great kalyan east..Sabka dentist..

Sushil Patekar
14:22 09 Jan 20
Good service by receptionist and doctor too.

Professional doctors and great ambience and helpful staff

akshay pandey
10:11 09 Jan 20

avinash barngule
07:56 09 Jan 20
Staff is amazing, and so is the service. I 100% recommend this place.

Malvika Narayan
13:24 08 Jan 20
Supporting staffQuality treatmentHappy with the results...👍👍😃

rohit babar
13:22 08 Jan 20
Quick and great service. Doctors are very sweet and polite.

Sheetal Salvi
13:14 08 Jan 20
Treatment is very smooth and normal coast

manohar desai
10:59 08 Jan 20
Nice place with cooperative staff and doctors


Hrishikesh Dharmadhikari
09:47 06 Jan 20
The service wass best ... 👍👍👌

SUMIT BHOSALE
08:00 04 Jan 20
It was time bound, place was hygienic. Overall good experience

Shekhar Bhelsekar
07:53 04 Jan 20
The staff is great, Radhika assisted me well. I went there for Root canal.My treatment was undertaking by Dr.jaya,she is really a good doctor. The treatment was very smooth. Specially and very carefully itis a free dental checkup clinic...

Vijay Khetre
11:57 03 Jan 20
Good staff...good service..

Nikhil Nair
11:33 03 Jan 20


Gautam Mohite
11:58 02 Jan 20
Really good service. the dr. and staff were very friendly, the dr. who did my cleaning did an amazing job, And i felt very comfortable.

KIRDAT ATUL DURYODHAN NANDA
08:12 02 Jan 20

Avinash Tanavde
07:32 02 Jan 20

karan chitte
07:29 02 Jan 20
Excellent service with clean equipment which is the best part...and good treatment 👍

Silpa Kurian
15:23 01 Jan 20
The staff is great, Radhika assisted me well. I went there for Root canal.My treatment was done by Dr.jaya,she is really a good doctor. The treatment was very smooth. Specially and very carefully itis a free dental checkup clinic...

Atik Shaikh
10:29 01 Jan 20

Gupta Santosh
10:17 01 Jan 20
Very friendly staff and good service.

Nisha Poojary
14:17 31 Dec 19
Service is Good... Reception staff is very polite and Humble...

Umesh Patil
10:22 31 Dec 19
Good staff and quick response.

sainath shinde
15:32 27 Dec 19

Gaurav mandage
14:24 27 Dec 19

Yuvraj Lilhare
11:43 27 Dec 19
Tha clinic and staff is very good..doctor explained me what treatment i should take for my teeth

jui mankar
10:09 27 Dec 19
The staff is great, Radhika assisted me well. I went there for teeth cleaning and removing a cavity.My treatment was done by Dr.Mohini,she is really a good doctor. The treatment was very smooth. Specially it is a free dental checkup clinic... You can visit between 12-9 and do free checkup whenever required.

Akshay Tayade
10:16 26 Dec 19
Nice and excellent experiance, staff are polite. Will like to suggest my coleage to meet your branch to take consultation.

pramod jadhav
09:54 25 Dec 19
Dantic cleaning is a good 👍👍

Azhar Ansari
12:36 24 Dec 19

Shubham Patil
09:50 24 Dec 19
Best treatment... Supportable Doctor...😊

ankit badekar
14:46 23 Dec 19
Good and economical treatment.

Biswanath S Panda
11:00 23 Dec 19

rohini desai
09:26 23 Dec 19

priyanka manohar
13:37 21 Dec 19

Ranjit Sonwane
12:16 20 Dec 19

Dnyaneshwar Dinkar
11:12 20 Dec 19
Free check up, free x-ray, Very good in 100rs... Clining n posing

Shyam Badguar
08:56 20 Dec 19

rajendra Kesarwani
07:47 20 Dec 19

Yogesh Jadhav
13:11 19 Dec 19
Very Good Treatment, & helpful for our teeth

Laxmikant Joshi
08:51 14 Dec 19

Amol Kamble
03:37 08 Dec 19
sabka dentist, is really for all those who have dental problems. i visited at khadkpada branch. and am glad to share my experience.staff behavior, dental treatment, and guidance, overall this is a best place to slove your dental problems.thanks

shekhar Akkal
15:47 07 Dec 19
The teeth cleaning service wad very good dr also consulted me in very well mannered

Himanshu Patil
15:26 06 Dec 19
Amazing experience with Sabka Dentist. One for the society with quality services at cheapest rate.

Princee Salve
14:23 05 Dec 19
I got the information from Facebook sabka dentist app they provide me the free dental checkup nearby my city so I will got the appointment at Kalyan West Khadakpada Shelar Park Dr Jaya She attend me she is very good doctor and she give me all the information sheet of the X-ray also they are very helpful give me the suggestion that what to eat and how to make your teeth brighter healthier then there is a small treatment give me a best price from their side so I am very much satisfied from sabka dentist my suggestion to all my friends visit sabka dentist it's quite cheaper than others

DEEPAK NARANG
01:25 28 Nov 19
Best clinic to visit. Best treatment in less fees.

Sunil Purohit
08:11 11 Nov 19
The first time I went to the Sabka Dentist Clinic, the support was very good

Superb doctor, nice receptionist. & Wo wonderful treatment, good service providing

Kishor Gaikwad
14:01 26 Oct 19
Hi only visiting for tooth cleaning. Dr suggestions about my tooth very usefull. Sabka dentist provide any treatment in lowest cost as compared other Dental clinic. Also Dr and staff very good and caring.atleast visit for tooth cleaning it's available only 100 RS fees.spend for your healthy tooth.

Satish Ghadigaonkar
13:48 26 Oct 19
Very frankly doctor . Nice treatment

Papan Sajnani
13:16 26 Oct 19
Cheap rate and fabulous service....

Himanshu Chandane
11:55 24 Oct 19
Better experience to pro clean & staff n doctors behavior is good

Santosh Dohale
15:35 17 Oct 19
Visit was nice.... Quite Helpful

Sonali Shelke
11:58 16 Oct 19
Best clinic, nice treatment, receptionist is nice talking

Nice clinic .very helpful doctor.

Nitesh Patil
11:08 15 Oct 19
Excellent experience & very professional Dr.Mohini helped in understanding the problem and gave me a best treatment solution.Must try !!

Abhi Nagare
12:04 12 Oct 19

Priyanshu Rai
08:40 10 Oct 19

sandip bhangare
08:00 08 Oct 19
Quick and hassle free service provided. Guided me with the treatment which was required after thorough check up. Teeth cleaning procedure was smooth. Will surely have lasting relationship with Sabka Dentist. Good job. Keep it up Team 👍👍

Rahul Patill
21:07 07 Oct 19
Very nice clinic.i like it.all staff is good.

Awesome service ,nice doctor nice clinic

Sanjay Rathod
11:07 05 Oct 19
It was nice experiance with sabka dentist

Sambhaji Kalbhor
15:13 04 Oct 19
It was nice experience. Pricing is slightly more

Sunil Kambli
14:00 04 Oct 19
One of the best dentist clinic I came across. The doctors are friendly and waiting time is too less. They guide us to keep your teeth healthy.

Vishal Sengunthar
12:43 04 Oct 19
Very good staff, nice clinic

ranjit kumat singh
11:07 04 Oct 19
Nice clinic , helpfull Dr & receptionist

Nitin Chandane
10:00 04 Oct 19

santosh chavan
09:29 28 Sep 19
Very good and nice spoken dentists. Explained the dental health very nicely.Appreciable Free x ray and consultation

Satyendra Upadhyay
13:35 19 Sep 19

Rakesh Chavan
12:31 14 Sep 19

pradip shelar
14:08 13 Sep 19
Cleaning ke bad accha laga

Chavan Atmaram
10:03 13 Sep 19

Balchand Chavan
10:02 13 Sep 19
Very good service in sabka dentist clinic

Devendra Panchal
12:35 11 Sep 19
It was a good experience, my teeths are looking better than before

Dushant Rajput
15:34 10 Sep 19

Sameer Bhonde
13:25 09 Sep 19
I went their for teeth cleaning and They gave me treatment in very cheap rate and they take fees only 100rs where other clinic charge 1500 and 1700 for the same treatment. The clinic was so hygienic. the lady whose name Priyanka seat front desk also so honest. Doctors also very professional. The lady doctor ( I don't know her name) gave me nice treatment to me.. I personally thanks to her. And call center person Nadeem also very helpful gave perfect information to me. By their service they made me admirer of them.. I promise I always Advertise ur clinic... Thank u sabka dentist and team

Very good staff and professional

Surendra Chauhan
15:55 23 Aug 19
Awesome service ...Very good staff and doctor....

Aniket Shinde
08:35 23 Jul 19
It was great helpful people & suggestions from Dentist dr. was completely advisable.....Thanks Dr. Once again

suraj gupta
12:39 22 Jul 19
Nice clinic an all staff are supportive 👍👍👍

Afjal Ansari
07:57 12 Jul 19
The best clinic I have ever visited very reasonable fee😘😘😘😘

Wahid Shaikh
07:56 12 Jul 19
Very good treatment in this clinic...

Naresh Somane
07:41 10 Jul 19
Proper guide for next treatment, EMI is available well clening of teeth

siddhant nichit
12:55 05 Jul 19

rajendra dave
11:18 05 Jul 19
Cooperative staff. Excellent treatment.

Mukeshkumar Jagdale
13:14 02 Jul 19

siddhi bhanushali
10:23 27 Jun 19

Santosh Avhad
07:18 24 Jun 19

pranali bansode
14:07 22 Jun 19

Nitin Bhosale
10:06 21 Jun 19

Mayur E Patil
15:18 20 Jun 19
Best treatment any clinic

mudassir inamdar
12:30 20 Jun 19
Nice experience ......Thank you

Pawan Patil
11:58 20 Jun 19

Samir kumar Pal
13:04 17 Jun 19

Meesha Jaisinghani
10:41 17 Jun 19
Nice treatment and good doctor

Dr-Suraj Gajbhiye
15:10 14 Jun 19
Doctors explained clearly and the person over there behaved well in a gentle manner.

Ajay Balan
14:51 14 Jun 19

rohit jadhav
11:56 14 Jun 19

Nikesh Rekhate
08:12 13 Jun 19
Well treatment but its little costly

Swapnil Walke
10:38 04 Jun 19

P V Chawathe
15:05 28 May 19
Nice receptionist Wel come

Swapnil Pawar
13:27 28 May 19
Very good treatment in this clinic.

Surekha Nivale
13:56 21 May 19
Happy with the treatment they provide. All Doctors are very gentle and humble. They answer all your queries. Overall a perfect place for dental treatments. Keep it up.

rahul kumbhar
08:34 18 May 19

PANKAJ BORSE
13:46 16 May 19

Nanji Dama
08:16 12 Apr 19
This is a best clinic of root cenal treatment.This is a very nice.

Raghunath Sahu
02:33 11 Apr 19
सबका डेंटिस्ट मध्ये माझा आलेला अनुभव आणि मिळालेली ट्रीटमेंट ही खूप चांगली आणि कोणत्याही प्रकारची माहिती स्पष्ट आणि चांगली होती

Prashant Magare
10:22 09 Apr 19
Cooperative staff and good clinical work done by Dr.Mohini..

Anil Thakur
15:43 05 Apr 19

Pravin Bhoite
15:40 05 Apr 19
happy with the treatment.keep it up

jagruti bhadane
11:38 05 Apr 19

UDAY kulkarni
07:35 05 Apr 19
Had a pleasant experience in SABKA DENTIST, Best place for Root canal treatment specially done by Dr.Mohini..

The experience is very nice. All staff and doctors are supportive and helpful.... Ambience is nice and quick in service...Thank you Sabka Dentist

Monica Shekhar Chaubal
08:18 04 Apr 19
The Best Treatment am receiving for my self the medicine given by the Doctor is Mohini mam very effective From the help desk every thing is perfect Thanku so much keep up the same work 👏👏👏👏👏👏👏👍👍👍👍👍👍👍👍.

shamfred. J. Braganza
07:38 18 Jan 19
Happy smiling dental treatment.. Very nice full treatment given by Dr. Mohini Lad and staff... Excellent treatment and good experience ☺ also smarter way for pay like bajaj finsarve no cost emi.

Krishna Sahu
10:34 19 Dec 18

Manoj Rohra
13:47 30 Nov 18
⭐7 star rating clinic in kalyan ⭐😊Best place to get your smile back.😊SPL thanks to Dr.Shalvi 💐Thank you sabka dentist🏨

Viraj Patil
11:28 30 Nov 18
Very nice staff.Dr shalvi Is amazing.Very good services.Highly recommended for experience of world class medical services at the most reasonable rates.Kewal Gupta

Kewal Gupta
10:40 30 Nov 18
Best of Best The Reason Is.. My Grandmother has been taking treatment.. Bcoz. Of her I get to know about many things.. And.. Atmosphere.. Damn.. 😘❤ Best wishes.. Thank you

Aditya Sawant
11:10 02 Jul 18
Thanks to sabka dentist..My teeth is very cleaning for you.I liked to the treatment it's very simple and easily handle for me..

mahesh deshmukh
13:29 22 Mar 18

Shraddha Ganvir
12:20 22 Mar 18
They provide best dental treatment..an best part is that.....they have many types of payment facilities....which helps people

shweta Pandey
07:38 17 Mar 18

Sunil Yadav
07:00 13 Mar 18
I have done my bracing treatment here..my overall experience was good, doctors and other staffs are really helpful...I had some pain during the tratement but, doctors regularly console me...I just say that, "If, you want to do proper & worth treatment then, plz do visit "Sabka Dentist"..

pratik shedge
14:19 26 Feb 18
This clinic has Very helpful and skilled staff that offers you painless and Affordable treatments. I suggest everyone to visit for their minor or major teeth issues.

Rahul Gera
10:54 24 Feb 18

pravin gharge
10:27 24 Feb 18
Best for dental checkup and smarter way for pay like bajaj finsarve

nitesh thanage
13:21 22 Feb 18

NIWAS KUMAR
12:02 21 Feb 18
GREAT PLACE TO GET YOUR SMILE BACK 😊. I have taken treatment from Sabka dentist Kalyan clinic. I am really satisfied and happy with treatment . The doctors are experts in their field and very cooperative staff. The treatments are very affordable to pockets as compared any dental clinic. Big Thumbs Up 👍👍👍for you guys. Keep up the good work.

Sandeep Singh
09:04 19 Feb 18

Kishor More
08:03 19 Feb 18
Given nice treatment by the doctors.Also nice support and cooperation of staff.Overall very Good.Only looking forward to lesscost of treatment or any discount

Girish Belurkar
13:25 17 Feb 18
Cheapest in terms of treatment but best in terms of quality.

Dinesh Ahuja
07:47 17 Feb 18
Good place for you're dental check up..free consultation.affordable to your pocket.....

kstar studio
07:40 17 Feb 18
best place for dental checkup at kalyan

Ambuj Singh
11:24 20 Jan 18

Swapnil Sutar
11:28 19 Jan 18
Really glad to find this sabka dentist. As the name it's actually a 'sabka' dentist 🤗. Having a really good and helpful staff. Thanks for helping me to improve my smile 😬.

sachin bhere
13:30 17 Jan 18
Best dental clinic in kalyan !

saransh meshram
12:26 16 Nov 17
Good doctors. Good hygiene n cleanliness of clinic.Satisfied

Mrunal Landge
14:56 26 Oct 17
Awesome clinic. Great service. Pain relief.

Srinu Satyam
14:54 26 Oct 17