Dental Clinic in Kalyan West
Address: Office No.18, Swami Prasad Building, Above Swami Samarth Medical, Shelar Park Khadakpada, Kalyan West, Maharashtra 421301.
Monday – Saturday 11 AM – 8 PM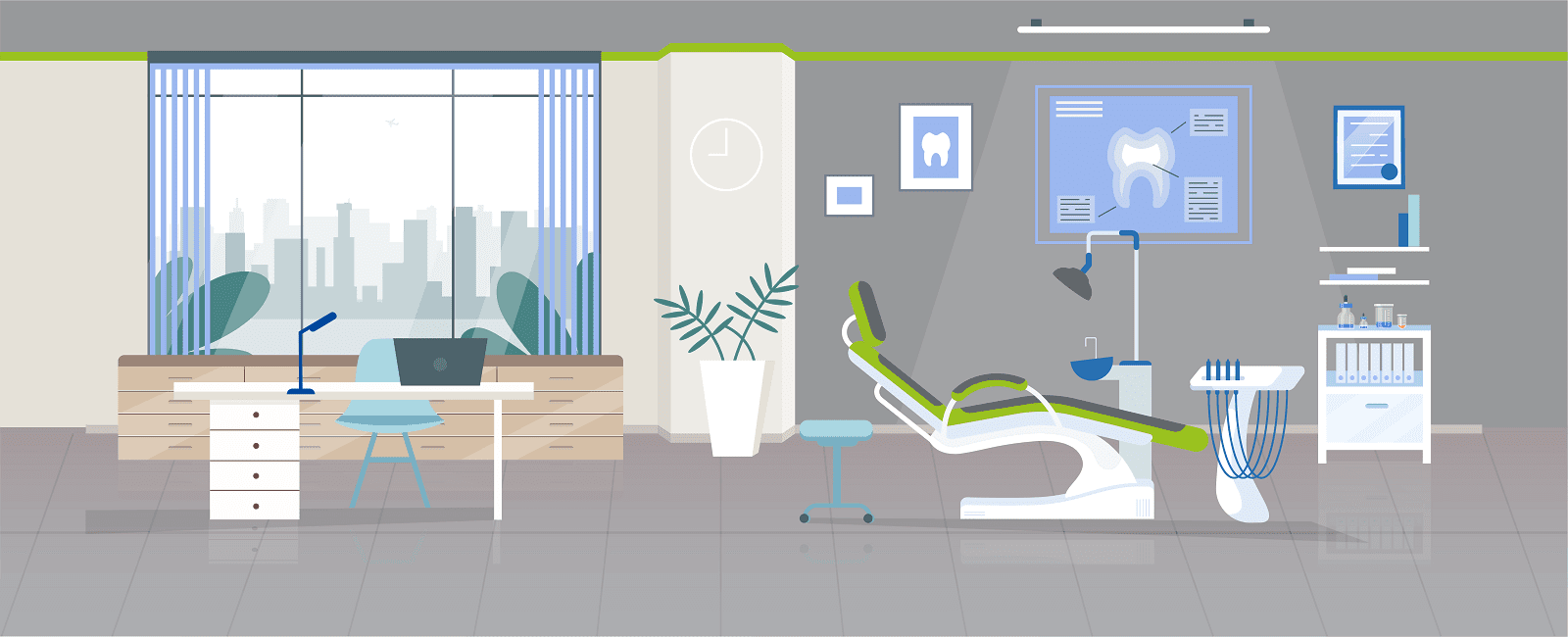 Dr Mohini is amazing. You will get best treatment in Sabka dentist she will always give you proper guidance before making any decisions. They are following all covid guidelines. Happy with my treatment.

Ankita Rathod
05:45 03 May 21

arun manikum
12:08 26 Apr 21

Good experience 😊 happy smile.

Nikita Ram
11:39 19 Apr 21
There staff & doctors behavior is good & polite...place is very hygienic...overall experience is good.

Pooja More
10:47 17 Apr 21
Facilities & services are good


Ansari Irshad
13:29 09 Apr 21
I visited Sabka dentist for the first time and it was a very pleasant experience with good and clear advices. Thank you for your cooperation.

Ayesha Patel
09:27 23 Mar 21
Very good and well professional staff and Dr.mohini mistry.

Pratibha Bhadane
13:59 19 Mar 21

English Wiz
13:04 18 Mar 21

Chelsia Rebello
14:12 17 Mar 21
Nice and good staff mohini madam is very sensible

THE MIX LIFE
12:27 17 Mar 21

kiran patil
04:57 13 Mar 21
Very good service and staff also good and respectful and dentist also better treatment good job team

vaibhav pethkar
14:09 12 Mar 21
Dr give us good guidance...about treatment...

Shridhar Mestry
08:33 12 Mar 21
THANKS FOR MY HAPPY SMILE...BEST N SUPPORTIVE STAFF AND SPECIALLY DR.MESTRI.....AND THEY ADJUST MY APPOINTMENT AS PER MY SCHEDULE... THANKS AGAIN... MUST VISIT FOR KEEP YOUR HAPPY SMILE...SABKA DENTIST...😊😊😊

m m developers
13:09 04 Mar 21
Very good experience in sabka dentist kalyan clinic.i am very happy for the done by the treatment in this clinic.

Dilip Vasant Deshmukh
14:02 01 Mar 21

motilal golve
14:32 13 Feb 21

Beulah Victoria
07:32 13 Feb 21
In short, they'reProfessional and supportive and specially thanks to Miss Dr.Mohini Mam

anil ghawat
11:19 03 Feb 21

Ajay Bhosale
10:16 27 Jan 21

Thimmaraju Relampadu
13:23 25 Jan 21
Very good service nd consultant

Rajesh Asrani
08:22 25 Jan 21
The best consulting. All facilities are available for Dental treatment. You will get very pocket friendly treatment compare to others from best doctors.

Pratik Tamboli
08:51 23 Jan 21
Nice staff n doctor for my baby

dilwala banda
12:43 19 Jan 21
Excellent staff 👌👌👌 we are appreciate & looking for a affordable treatment by experienced and friendly doctors.

ketan kakde
05:16 08 Jan 21
I have completed my 2 Root canal treatment, 8 Cavity fillings and tooth cleansing. It was great experience I had with them. They have well equiped and uptodate infrastructure. Dr. Mohini is highly experienced and provide the best solutions for dental problems. She had been friendly, and take the outmost care. She had completed my dental treatment on time with proper planning and with comfort. The assistant is very helpful and keeps your mouth clean and hygiene. Also, the receptionist is welcoming and friendly. The staff is good, welcoming, friendly and takes your case seriously, listens to your problems and plans and gives proper treatment.The only issue it has is getting the time slots. One needs great patience level as one has to keep waiting. They should hire some staffs including an extra doctor so that waiting period can be reduced.Financially also its good not too harsh on pocket. They provide good facilities when compared with other dental clinics. Its safe, good, great hygiene, sanitize at best, warm and friendly staff.

TUSHAR KHAIRE
17:58 05 Jan 21

Komal Borade
13:55 05 Jan 21

Janhavi Ghige
07:17 05 Jan 21

Anil Dhanake
06:48 05 Jan 21
Good tritment good information

Janardhan Kusher
08:10 04 Jan 21
Clinic staff is supportive and rate is reasonable with warranty and free checkup , and Dr suggestions is very good

Sumit Patel
08:15 01 Jan 21
Had my 1st visit at Sabka Dentist Kalyan branch. Place is well hygienic, people friendly and professional. Had my free dental check up done, will recommend all to visit Sabka Dentist for any dental treatment.

Amitabha Dhar
06:23 01 Jan 21
Very good consultation and checkup.excellent staff and doctor.

Dipak bhai Pithdiya
12:23 29 Dec 20

sujata punde
14:02 23 Dec 20

Dheeraj Giri
13:52 23 Dec 20

Kuldip Bhoir
06:14 23 Dec 20
MastSuperNice 👍Fantastic ☺️


Satish Kumar
11:24 19 Dec 20
Good services and good safety in terms of Covid situation. Thank u

prem ahuja
09:19 19 Dec 20
Good Explaining treatment n How it will be done..

Rahul Khilare
11:21 18 Dec 20
Excellent staff 👌👌👌 we are appreciate & looking for a affordable treatment by experienced and friendly doctors. 👌👌👌

Shikha Pathak
08:09 18 Dec 20

Amar Patil
07:09 16 Dec 20
Very nice and hygienic service.I like it.

Pankaj Patil
12:19 15 Dec 20
Best treatment ... Best serviceHAPPY Moment

Priyanka Bhoir
14:03 10 Dec 20

pravin kabadi
07:56 10 Dec 20
Good consultation.Dr.and staff Will very co operative .

Pramod Pardeshi
09:11 09 Dec 20

Nandkishor Mishra
07:50 09 Dec 20

Rhushika Mayekar
08:18 07 Dec 20
Very good hospitality and explanation for treatments are very good

_the mighty Bee
13:21 05 Dec 20
Good consultant but very high rate

tanushri bhalerao
12:26 04 Dec 20
It was good experience, staff are good and humble!💫💪

Nikhil Singh
10:04 04 Dec 20

Jagdish Yeshirao
09:19 03 Dec 20