Dental Clinic in Chembur East
Address: Shop No 6 Sunny Estate building no 2 Sion Trombay Road Chembur East Near to IDBI bank, Opp Dena bank, Near to Diamond Garden , Mumbai, Maharashtra – 400071
Monday – Saturday 11 AM – 8 PM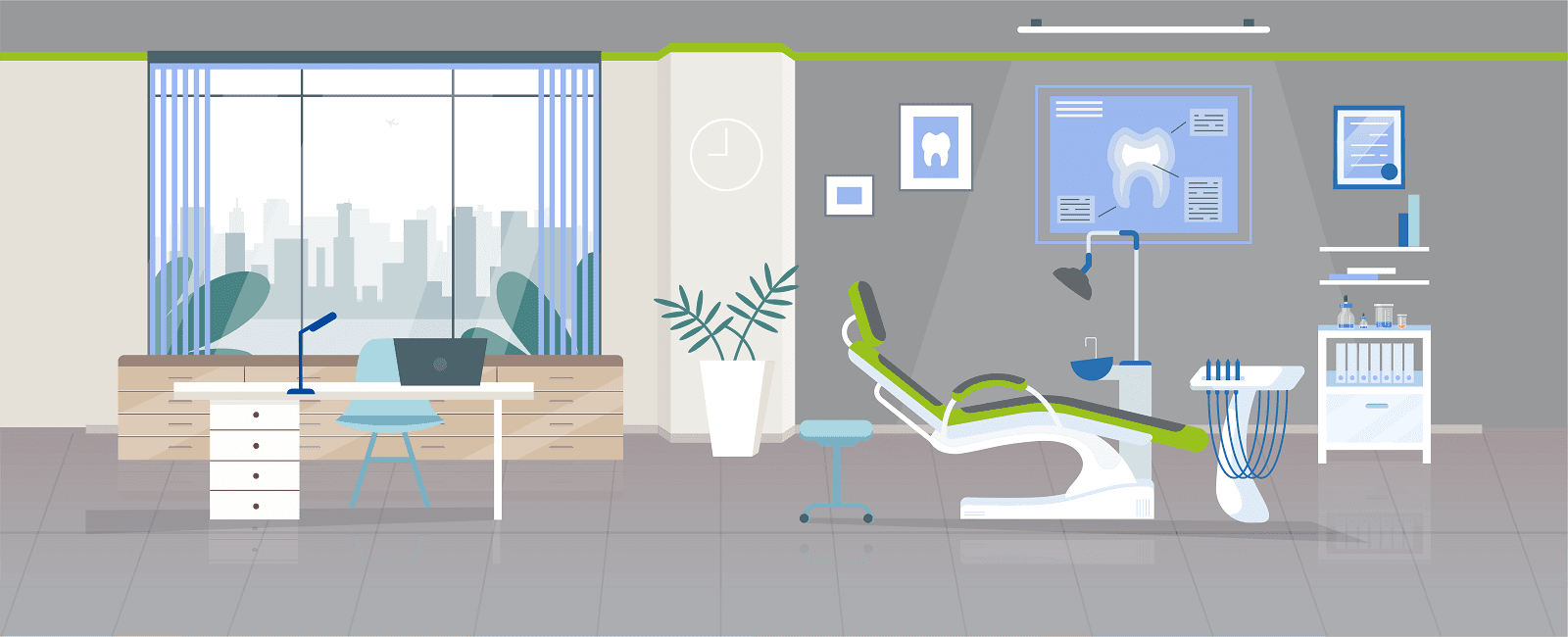 About Sabka Dentist Dental Clinic in Chembur East
Visiting a dental clinic sounds like quite a daunting task as it is associated with painful procedure and cavities. It's time we change perceptions, it is time to help you experience oral health at its best.
Still struggling to find a relaxed and 'one of it's kind' dental care? Want dental knowledge and higher standards of dental treatments. Well then this is the place to be, is your own dentist, your own Sabka dentist in Chembur east.
We believe that dentistry should be absolutely nothing short of a pampered and pleasant experience. Dental treatment at Sabka dentist in Chembur East provides you a calm surrounding and assures to amaze you with how painless and fast most of the modern dentistry can actually be.
At Sabka dentist in Chembur east, we aim to provide good oral health and help you create your beautiful smiles.
Our commitment towards our goals of 'GIVING OUR BEST' is what motivates us to provide you with unique services with the highest standards of dental hygiene, ensuring you a comfortable and indulging environment.
We believe in ourselves and in our services and we are confident to delight you with our treatments. We greet with good ambiance, warm, cooperative staff and hygiene in our clinics across the city and country are what we take pride in.
so come, experience the world of dentistry and the journey of creating your best, most beautiful smile with us, your very own Sabka dentist in Chembur East.
Facilities provided at Sabka dentist in Chembur East
Checkup and consultation:
At sabka dentist in Chembur East, we provide patients with Consultation and X-rays at free cost and dental checkups at a very low cost. Our expert recommends to each patient for dental checkups every six months.
Teeth cleaning & scaling:
Our dentist in Chembur East recommends to every patient to clean teeth when it is needed. Teeth cleaning prevents teeth from various bacteria, cavities, gum disease, plaque & tartar, and toxins. Plaque and tartar are the shelters of bacteria, so it is necessary to clean plaque and tartar to prevent gum disease. Teeth cleaning and polishing gives patients a bright and cheerful smile on their faces.
Dental implant: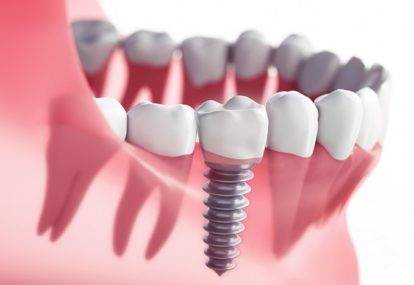 Having implant to keep in mind the structure, size, and function of natural teeth, at sabka dentist in Chembur East you will get the services of replacement of missing teeth with artificial teeth. If you need to replace a few or all teeth with diligence we are there to help you with implant treatment. It corrects your biting system and you can have your healthy food as natural teeth.
Root canal treatment:
Having toothache, tooth decay, gum disease and tendering of the tooth is caused due to having infected pulp inside the nerve. So RCT is been done to remove the infected pulp or remove the nerve only. Pain is normal in this process and it takes 2 to 3 sessions to done root canal treatment.
Dental crown: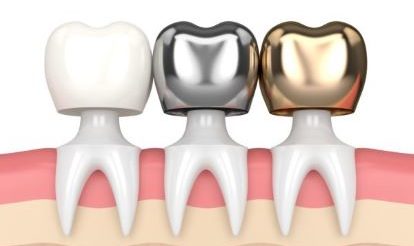 A dental crown is also a known cap. If you have a missing tooth, tooth injury, having Root canal treatment or wisdom teeth to cover the gap or unprepared tooth the crown will be placed which looks as exactly as natural teeth. There are many varieties of crown available at sabka dentist in Chembur East. Check out our pricelist.
Orthodontics:
Having crooked teeth, misaligned teeth which make your smile dull. Deep bite, open bite, and increased overjet which has to be proper to alter your bite if orthodontist suggests, orthodontic treatment (Braces) is what you all to do. Many types of braces available at sabka dentist in Chembur East.
Tooth extraction :
The need for extraction of a tooth when patients have wisdom teeth, tooth injury, tooth decay, infected teeth( if not possible from RCT), then the removal of teeth is done.
Replacement of missing teeth:
The patient can opt for removable dentures or fixed bridges, crowns, implants.
Dental bridges:
The bridges are the procedure of fixing the crown with the support of adjacent teeth to place the crown.
Oral and maxillofacial surgery:
We have the facility to do oral surgery for example removal of impacted wisdom teeth also known as third molars. These third molars if not removed can cause pain, swelling, and infection around wisdom teeth. Also, surgery to insert dental implants, pre-prosthetic surgery, etc.
How to choose a right dental clinic?
Would you choose the best dental clinics in your location or would you go far for your best dental clinic? we Sabka dentists have many sets up operating for your convenience.
Having a toothache, tooth decay, pain in teeth tooth injury etc, do you want relief for life? Don't worry we got you the best dental clinic with the best dentist in Chembur East. Everywhere and anywhere we have some people whom we ask about every solution to every problem.
And if we are new to an area we just normally search on the internet. So have you ever thought about having dental checkups or, do you have any dental issues? So ask your family members, friends, relatives and try to reach us. The place where all your dental concerns and inhibition will come to an end is Sabka dentist in Chembur East.
Our dentist in Chembur East is expertise in all dental areas. We at sabka dentist in Chembur East provide you the treatment at very affordable costs with a healthy and comfortable environment. Our friendly and cooperative staff is always there to help you throughout your treatment. Click here to book the appointment or call us on 022 4880 6488.
How can Sabka dentist can help?
We strongly believe in our vision which is- "the sole meaning of life is to serve everyone".

At sabka dentist dental clinic in Chembur East, we want to provide dental services to one and all, and to make a mark of being able to provide good dental services available to across the city and country.
500 and counting expert dentists, 100 operating clinics, one identity, one family, one Sabka dentist. Holding our aspirations and visions close to our cause. We at Sabka dentist in Chembur East strive to achieve leadership in the domain of dentistry in India.
Standing tall in service as one of the largest chains of dental clinics in India. We have many setups operating across India namely, Mumbai, Pune, Surat, Ahmedabad, and Bangalore. Our expertise in the field is what speaks highly of itself, mentioning a few of them below are:
Experience in treating more than 10 million patients.
Conducted more than 1,50,000 Root canal.
More than 1,60,000 prosthetics.
Continuing our duty towards providing dental treatments.
As a final advice, use the ovulation-calculators.com to see your most fertile days and when you're most likely to conceive during the month.
Tell me more about Sabka Dentist, Chembur East
If you are one of those individuals who are particular about your dental care, you must choose the best when it pertains to dental care checkups and treatments. Sabka Dentist is consistently rated as among the best dental clinics in Chembur East, Mumbai.
At Sabka Dentist, people not just obtain world-class treatment for their tooth complications, but also get to enjoy among the best in-clinic patient experience across India.
Regardless of the background or career of an individual, we guarantee that all of our patients feel comfortable and experience absolutely no issues when approaching or getting their oral problems across to our dentists.
We are among the top dental clinic chains in Chembur East, Mumbai and have a legacy that is unrivalled by any other dental clinic in Chembur East, Mumbai, India. Our dentists are undoubtedly some of the best dentists in Chembur East, Mumbai.
Sabka Dentist often makes it to the list of best dental hospitals in Chembur East, Mumbai, owing to our amazing team of dental experts and doctors, and advanced facilities within our dental clinics.
Sabka Dentist was founded way back in October 2010, with a single clinic in Vile Parle. Now, we have grown to around more than 100 clinics in Mumbai, Pune, Ahmedabad, Surat, Bangalore, Navi Mumbai, Thane. Our team at Sabka Dentist works to encourage better oral health and aid people today to feel and look good and proudly carry their smiles.
No wonder, resulting from our team's perseverance and vision to help spread smiles across the world, we have frequently made it on the list of top dental hospitals in Chembur East, Mumbai.
Therefore, the next time you plan to visit a 'teeth hospital in Chembur East, Mumbai, we should be at the top of your list of dental hospitals in Chembur East, Mumbai.
Consider us your own 'Apna Dentist'; our dentists are undoubtedly some of the best dentists in Chembur East, Mumbai, and we can help you with your dental concerns so that you can carry on and spread joy and happiness across with your delightful smile.
Good team of doctors very polite and helpful excellent work

khan suhail
12:38 23 Jun 22
Very fast and good treatment in very less amount, must visit your nearest branch of SABKA DENTIS!

SACHIN KADAM
14:19 20 Jun 22
Thank you.. Sabka dentist

Devendhar Renjarla
10:31 07 Jun 22
Liked the experience at SD Chembur

Manoj Patle
10:47 19 May 22
Open with procedure and willing to adjust treatment to patients needs.

Jonathan Dias
00:57 11 May 22

Kishor Bansode
17:26 10 May 22
Great services, affordable rates

Caroline Chorattil Rasal
08:14 09 May 22
Really good experience punctual staff very cooperative and informative new Doctor Vaishnavi is very proficient in dental problems and helps to solve patients problem

Jyotsna Borkar
14:10 05 May 22
Very good service i really appreciate the staff working there very cooperative and humble ......Doctors are very nice they treat the patient very well I did root canal and root canal is always painful but I did not even feel the pain here .....very nice 👍👍👍👍👍👍

Rahin Shetty
13:25 05 May 22
Very humble and friendly doctor. And clean place I went two times there, and I always prefer Sabka Dentist prior to any other dentists.

Shaswat Manoj Jha
14:00 28 Apr 22

Rajput ritik singh Singh
09:46 28 Apr 22
Dr. Vaishnavi was extremely gentle and very nice. Very accommodating. Would highly recommend.

Dr. Pooja Monteiro
11:38 26 Apr 22
Very good service, explanation to patient is best

asif shaikh
14:30 31 Mar 22

Sarfaraz Siddiqui
14:15 26 Mar 22
Nice place, friendly staff

Saksham Arora
10:44 26 Mar 22
Sabka dentist is very good ,special and reasonable dentist Tretment. .Doctors are best , special and very much careing.All Staff is also good. Orthodentist Dr.Kyumi and Dr.Sidddhi Shetty is very good and skilled.i am getting the result within time period. By result i am feeling so happy. Best of luck .Keep it up.God bless you.

Sujata Mohite
11:59 08 Mar 22
Awesome experience, everything is made clear to you.

Khan Sakina
23:48 04 Mar 22
Dentist Is cherish and friendly and the sister is helpfull


aniket jadhav
09:48 24 Feb 22

Dj Vicky Raut
11:00 19 Feb 22
Very responsive and courteous staff and doctors. I have been quite happy with the approach, knowledge and attitude of doctors. Special mention of Dr Ms Shetty and Dr Sandeep about their personal touch and their openness.Wish all the sabka dentist staff seasons greetings and happy Diwali

Sandip Kalra
11:26 09 Feb 22
The clinic is very clean.The staff is very nice ,polite & supportive . Dr. Siddhi is the best doctor.I am really impressed .Thankyou soo much .

Nikita Shivsharan
12:53 01 Feb 22
Calmly explained and had a good experience

Mandla Bhavani
14:38 21 Jan 22
Had a great experience Very clam and sweet doctor explained very fluent and given a proper quotation so we can't forgot

ramya venna
14:37 21 Jan 22
Amazing and friendly staff... instructions given very properly.

Pawan Gaiky
11:53 18 Jan 22
Having Good experience to visit sabka dentist, gud and cooperative staff.

Khalique Rehman
14:57 17 Jan 22

Md Aaftab Shaikh
08:17 10 Jan 22
Excellent service was received from your staff. They are very helpful and they answer all queries politely . Your clinic is very clean.Regards.Henry Rayan.

Henry Rayan
09:04 04 Jan 22
Very nice staffs. Explained everything very nicely.

Akshay Naidu
07:43 20 Dec 21
Excellent response from the staff and doctor

Ap Dhulekar
12:32 11 Dec 21
The experience was wonderful…All the safety were taken care of

Anurag Kumar
08:07 10 Dec 21
I did my tooth implant at Sabka dentist over all experience was very good proper assistance was provided by the doctors and staff.

Swapnil Kadam
10:44 09 Dec 21
Our visit to Sabka dentist was a very good experience. All precautions for covid 19 were taken.Diagnosis and treatment given by staff was good.

kalpana samnerkar
12:32 08 Dec 21
5/5 on everything. Good service and friendly doctor and staff.

Rohan Ramchandani
10:31 08 Dec 21
The staff was cool an Dr. Siddhi shetty had appointed me , it was an great treatment !

Mangal Rokade
08:13 08 Dec 21
Actually the doctor was awesome an the staff was aslo very good ! An it has a great interior ! ❤️

Suyash Rokade
08:11 08 Dec 21
U can remember Dr Sandeep Chauhan ( implant specialist) always. He has mastery in his job. With less words he gives guidance and also the importance of follow up.U did my implant 6 , upper side nd down couple of years ago at 3 lakhs approx. Currently we are in Coimbatore in sr ctzn home.The cap had come out while eating chappati.The cap wasfixed but came out in a month.Cbe dentist 40 marksSabka dentist ( Dr Chauhan) 90 marks.

subramanian nilakantan
11:16 03 Dec 21
It's has nice arrangements and well organised staff.

Anil Kuruba
09:57 24 Nov 21
Very courteous staff . Special mention to Dr Siddhi Shetty. Very good dr and v. patient will tell my friends to go to sabka clinic for any dental problem

kulwant dhawan
10:59 21 Oct 21
Helpful staff. Provide concise plans. Must visit

Archie Joshi
13:49 20 Oct 21

Saurabh Kori
10:28 20 Oct 21
Felt very comfortable with Doctor and staff too

Lakshmipathi Yashwanth
11:29 19 Oct 21
Good service and very good Doctors

Mohd Ferozkhan
10:43 18 Oct 21