Dental Clinic in Chembur East
Address: Shop No 6 Sunny Estate building no 2 Sion Trombay Road Chembur East Near to IDBI bank, Opp Dena bank, Near to Diamond Garden , Mumbai, Maharashtra – 400071
Monday – Saturday 10 AM – 7 PM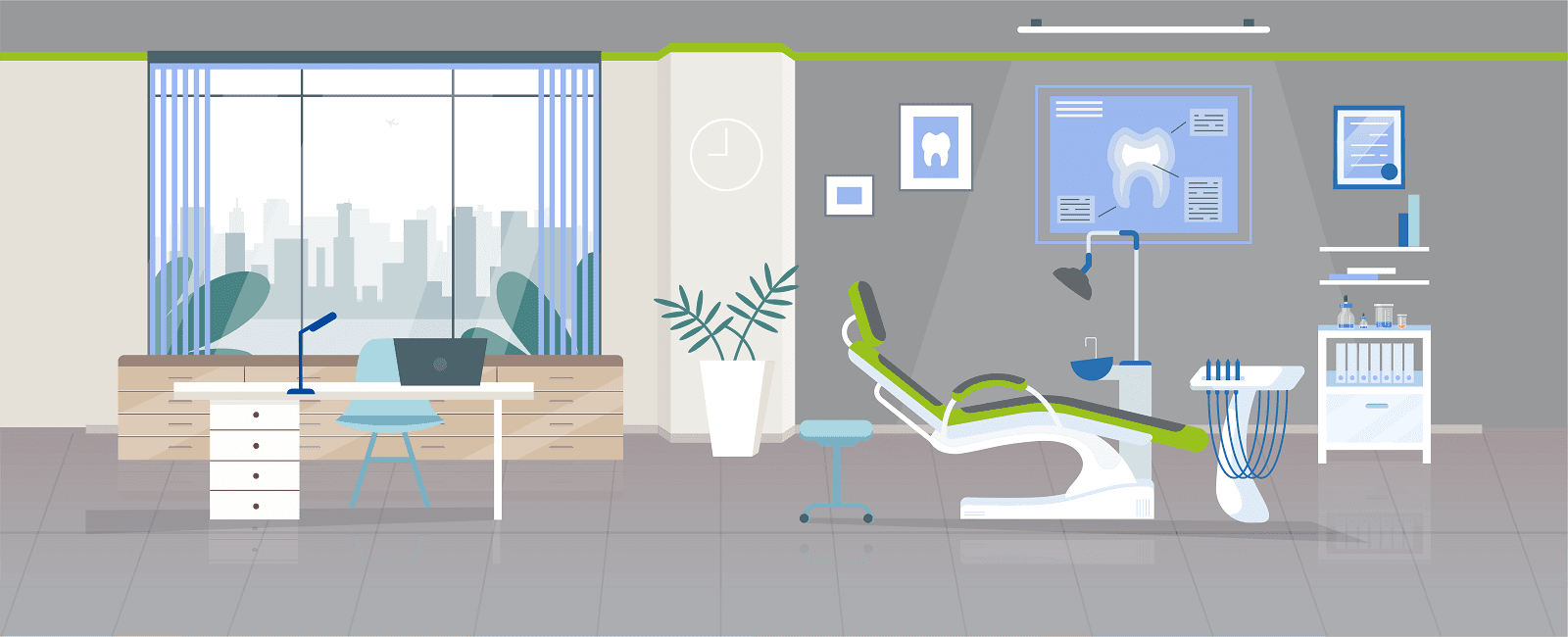 spider official
13:29 15 Jul 21
The whole staff is very kind and cooperative. I actually wanted to give it a 5 star instead of 4, but minus one for a little bit costlier treatment😉

Nachiket Kurhe
10:23 15 Jul 21

The whole dental treatment with the Chembur clinic had been very good. The staff is very kind and Doctor Siddhi & Dr. Jenil provide expert advise with patience and care. The clinic is very well maintained and hygienic. I would recommend Sabka Dentist to everyone who is keen to undergo dental treatments.

Aakanksha Varude
07:59 07 Jul 21
Great service. Dr. Siddhi is really sweet, the whole staff is also really helpful

Merolin D'souza
12:55 01 Jul 21
It was a good experience.

The WD GAMER (WHITE DEVIL)
08:52 29 Jun 21
The experience with Sdaligners are amazing. Dr and staff are very friendly and helpful. With past horrible experience with dentists i was scary to visit dental clinic but with help of Dr Shetty and staff the experience was very smooth and painless. They make sure that you are comfortable and enjoy the treatment. Thank you for your service.👍

nishita patel
06:44 26 Jun 21
Very good experience with sabka dentist chembur branch. Dr siddhi and All the staff here is very good Very professional staff, following strict covid guidelines.. I am happy with the service ☺

Adil idrisi
11:36 10 Jun 21
Our visit to Sabka dentist was a very good experience. All precautions for covid 19 were taken.Diagnosis and treatment given by staff was good.

kalpana samnerkar
12:49 06 Jun 21
Amazing Doctors and great precautions for covid19 ,Great Facilities too.Just give a visit here soon.

DIMPAL RATHOD
13:05 29 May 21
I would definitely recommend this clinic, the doctors here are super professional and highly knowledgeable. They listen and understand the patients issues properly and resolve it accordingly.They greet their patients with politeness and handle them gently.

Diksha Singh
10:53 27 May 21
Excellent protocols followed

pai satyanath
05:48 27 May 21

David Roberts
06:59 06 May 21
Good communication, good behaviour and care for you all thing

Shivam Gupta
09:21 29 Apr 21

Sachin Kamble
13:01 22 Apr 21

Aadesh Gupta
13:29 20 Apr 21

Kavita Kadu
12:21 17 Apr 21
Very good treatment. Professional and kind.

yuganth chervirala
12:11 15 Apr 21
Very friendly staff and helpful!

Nikita Kadu
07:18 12 Apr 21

Sushma Kale
13:18 09 Apr 21
My experience was great 👍

Shikha Singh
11:54 08 Apr 21
It's great to see such a hygienic and friendly Doctor and staff .Great Experience thanks

Mystic Boy
11:17 07 Apr 21
Very professional staff, following strict covid guidelines.The cleansing done was something i am very satisfied with.

Armaan Chowdhry
15:09 06 Apr 21
Good service and clean clinic...👌

Kavitha Gowda
05:10 06 Apr 21
One the best dental clinic in chembur 👏 i personally loved it.. Very clean and neat 👏 would love to visit again 👍

Mdjack Shaikh
10:41 05 Apr 21

Raja Kumar
10:15 05 Apr 21
Service with Dr shetty n staff was excellent/ polite/ care/ serviceClinic was clean like ** covid, free** atmosphere.Subka dentist I felt family Denist clinic👍👍👍

Hansa Somaiya
13:29 03 Apr 21
Always had a brilliant experience at this place. The doctors are skilled, friendly and genuinely make one feel comfortable with answering all my ridiculous queries around the entire procedure. The staff is always very helpful.Look for Dr Siddhi. She's the best!

Mohit Wadhwa
13:24 02 Apr 21

Miran Shakh
11:16 31 Mar 21

hero gamerz
07:51 30 Mar 21

Hemant Sardhara
13:28 29 Mar 21

Ashok Kamble
16:17 28 Mar 21

Ganesh Sonawale
12:08 26 Mar 21

Jitendra Tungariya
14:30 24 Mar 21
Good service 👍 very good doctor and staff

Shakuntala Shilimkar
09:19 24 Mar 21