Dental Clinic in Chembur East
Address: Shop No 6 Sunny Estate building no 2 Sion Trombay Road Chembur East Near to IDBI bank, Opp Dena bank, Near to Diamond Garden , Mumbai, Maharashtra – 400071
Monday – Saturday 11 AM – 8 PM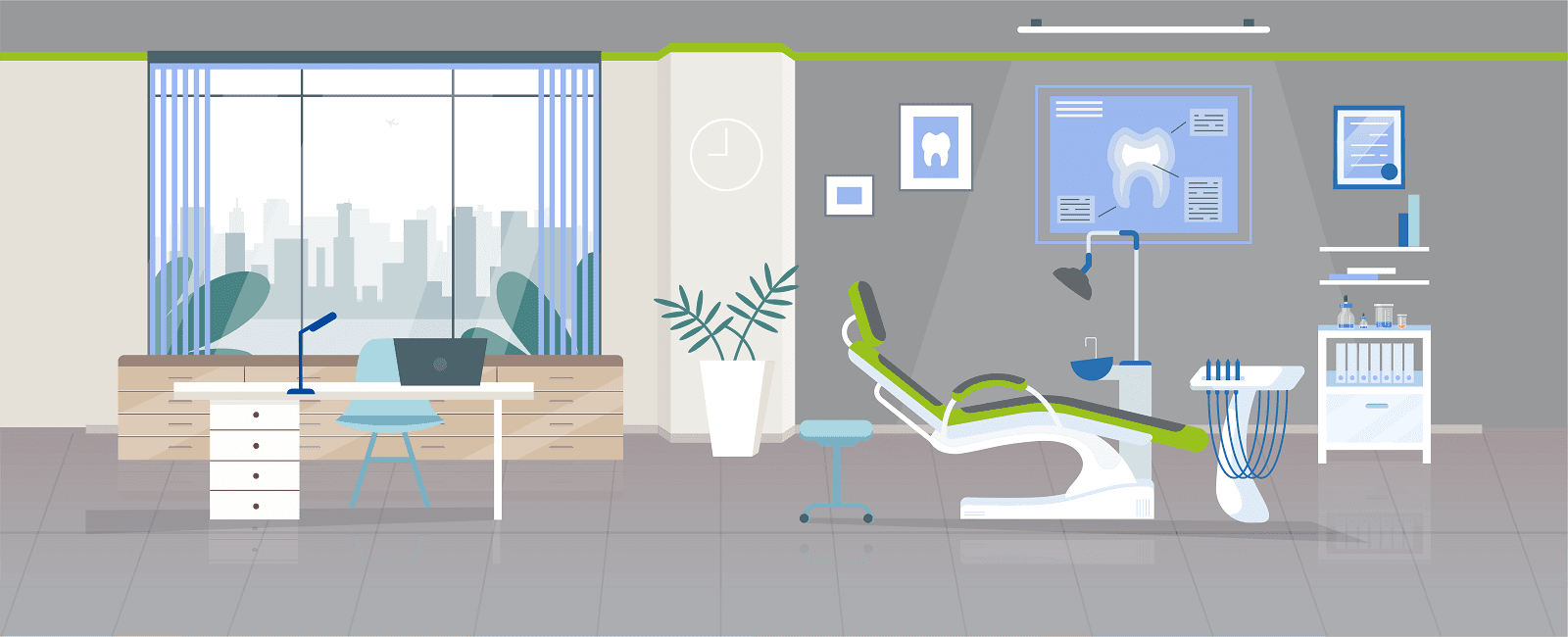 Pooja Gawade
13:54 02 Mar 21
Very nice to visit sabka dentist

Pro Gaming
10:03 02 Mar 21
بہت خوب صورت good doctor and staff

Happy with sabka dentist chembur good doctor and staff..

ismail shaikh
13:39 27 Feb 21

samirfan khan
07:13 24 Feb 21
Always very friendly and helpful. Explains everything thoroughly too you and puts you at ease. I highly recommend Sabka dentist ..😁

Manish chauhan
03:36 22 Feb 21
Happy with sabka dentist chembur clinic affordable that other private clinic I would re commented every one.. Good doctor

Mrunali Narkar
10:40 19 Feb 21
Amezing experience and good staff doctors supper friendly do visit if you have any dental problems ☺️

Ajay Gaikwad
06:37 19 Feb 21
It is an good experience to checkup here. I have suggesting to visit here at least once 🙃

shailesh kashyap
11:02 18 Feb 21
Happy with sabka dentist chembur clinic great place to show your dental problem... Good doctor and staff... Good

Great place to show your dental problem

Devendra Mahulkar
06:40 15 Feb 21
I have got my filing and cleaning done by sabka dentist chembur clinic .Dr. Siddhi Shetty and staff are very friendly and supportive.nice gesture and all the rules were followed as per govt protocols before entering the clinic.all the room were sanitized and well maintained.Thank you Sabka dentist.

Sampada Narvekar
11:09 09 Feb 21

Suresh Gupta
14:29 05 Feb 21
Good.. Got my cleaning done. Happy with my treatment.

Firdos Shaikh
11:40 04 Feb 21

Sunil Balotiya
13:30 02 Feb 21

Sunit Jadhav
14:17 01 Feb 21
I got free check up of my dental which was good, and Dr.Siddhi and other staff members are very polite in talks.

abhay pandey
15:11 28 Jan 21
This sabka dentist is very good they give treatments

187 Ansari Yasmeen
13:16 27 Jan 21

Avinash Mangaonkar
12:01 21 Jan 21

Dinesh Shahabaje
14:38 20 Jan 21
Very good experience with sabka dentist chembur branch. Doctors and their staff is very good. m very very happy with the services.Thank u sabka dentist chembur

Pavan Bhosale
10:04 19 Jan 21
Happy with sabka dentists chembur clinic good

vivek garude
07:46 18 Jan 21
Happy with sabka dentist chembur treatment and good doctor siddhi I am very very happy for you service.

Shaikh Abdul Maaz
16:30 15 Jan 21
Very nice and Good Services by Sab ka Dentish Chembur , Staff are very supporting Even are Doctor very Help full . Thanks

Pritam Parikh
15:05 14 Jan 21
Nice Service and guidence about my Dental Checkup. Doctors and Other staff behaviour is nice. Affordable price to all Dental treatments.

Sushma Gomble
14:50 13 Jan 21
It has been taking care of all the precautions to be taken during the covid times. So it is quite safe to be here inspite of it being corona times.

Janvi Shetty
11:02 11 Jan 21
Happy with sabka dentist Chembur clinic nice construction good clinic

asif 101 maniyar
12:14 07 Jan 21

Jitendra Abhang
14:27 06 Jan 21
My experience is very good, it is completely safe and it gives us all the security, they take each one in only, after that they are sanitize in all places.They are working very hard for us.

Priya Bind
06:18 05 Jan 21

Ashok Jogdand
13:21 31 Dec 20

Aaba Garale
07:51 30 Dec 20

Durga Krishnani
12:01 28 Dec 20

letest information frind channels
10:29 28 Dec 20
Nicely explained by doctor . .

Abhishek Pandey
06:59 25 Dec 20
Good hospitality and well educated staff which provides very nice treatment. Specially the chembur branch. Satisfied with the treatment.Thank you.

saylee pokharkar
13:37 24 Dec 20
Treatment facility is the best

Gupta Shubham
13:37 18 Dec 20

A-1 FASHION
09:43 18 Dec 20
Best service to customer.they wont take any fees for checkup .

Shweta Pawar
06:46 18 Dec 20
The doctor is really friendly and helpful, they also understand our needs and give a cost friendly solution.

Abhimanyu Nadar
06:01 15 Dec 20

tushar bodke
10:54 10 Dec 20

Devendhar Renjarla
11:21 09 Dec 20

Pandurang Sangare
13:51 04 Dec 20
I'm happy with the treatment which is going on.

Sanika Gaware
06:19 23 Nov 20
Since COVID 19, great precautions are taken. Checking the body temperature, Sanitization of hands, sterilization of all the instruments being used, and a calm behaviour towards all the patients.

Manasi Gokhe
10:37 19 Nov 20
Very much caring and professional staff in this pandemic situation. A better place to treat dental problems at reasonable rate and convenient location in chembur.

Gaurang Hande
16:03 04 Nov 20

Mazid Khan
08:33 04 Nov 20
Utmost care was taken of safety and Hygeine. Would recommend taking prior appointment to ensure everyone's safety.

The doctors are very polite and really good at their job.They take full care in these covid times . Very good services

Good services, compatible timings to your busy schedule and customised service according to your needs! It could be a bit pricy for the normal crowd but then again it's worth it!

Amisha Chakraborty
12:19 02 Nov 20
Good experience ...doctor explains and handling is very good.

Kiran Ghodekar
13:27 31 Oct 20
With greatful heart thank you so much to you alli. e. Team sabka dentist chembur east for the best treatment you given me like for bresses, clean up and all. Thank you so meh you all once again.

Aaron Pandagle
13:16 30 Oct 20
Sabka dentist chembur is a group of efficient staff. All are kind, informative, patient and skilled at what they do. Dr.Jenil is an amazing dentist with the gentlest hands. Thank you team for your best treatment.

Akshita Shetty
12:55 30 Oct 20
My experience with sabka dentist is extremely good. I went their for braces treatment. The doctor there are really very helpful they are always ready to help through different communication mode even during these pandemic time.You can freely clear all your doubts without any hesitation. They also offer EMI option as a payment mode to ease their customers.

Kanchan Jha
10:33 30 Oct 20
Very good service and excellent treatment..😊

Hamid Ansari
10:00 19 Oct 20
Good clinic and treatment good service 🙂 good staff

Mohammad Uzaifa
09:55 19 Oct 20
Awesome safety measures in place, lucid explanation.

Christine Dias
12:25 14 Oct 20
Good service.. Very hygienic clinic Taking all precautions due to covid 19...well experienced..

Mansi Banglekar
07:09 13 Oct 20
The services are good as always. All the precautions taken , all the test conducted. The process of the treatment went good.I also agree to the management charges being too high. Also this is the basic that the doctors have to follow I don't get what they have to charge extra for all this..it's happening with all the private , charging rs100 extra for one drop of sanitizer is hilarious. 1500 per patient is also too much. We all hve got a hit on the payment so doctors should atlest b considerate..None the less, since the treatment is good wil continue to b a part of sabka dentist..

Komal Nandwani
05:05 12 Oct 20
Sabka dentist proved to be most comfortable dental clinic I ever visited. Orthodontist & others staff were extremely helpful & customer friendly .They provided timely notice regarding the routine & knowledge for healthy dental care. The appointment were flexible & safety measures were at best during Covid pandemic. My overall experience truly memorable and I genuinely recommend the clinic to others.----Thanking you....

anam siddiqe
06:37 06 Oct 20
Satisfied with my braces treatment. Hygiene is maintained and necessary precautions are taken in this pandemic situation, Dr.Jaineel is very nice and understanding. Overall very good service provided.👍🏻

Juliyana Kanchan
11:53 05 Oct 20

Very good clinic and all precautions taken ..happy with the treatment rendered

Vilas Pandagale
13:39 03 Oct 20
The best dental treatment and experience im having with sabka dentist .... Amazing treatment give by a doctor they pay attention properly they care very much about u your on going dental problems if u have an issue without thinking u should approach sabka dentist chembur 💕

Shuja khan XII N
12:19 03 Oct 20
Very fast service, very helpful receptionist and doctor. Its just nearer to daimond garden just 1 min walk from the garden and you will be there

Aniket Mane
13:00 02 Oct 20
Good, friendly doctors and staff.

Arjun Bhattacharya
10:43 02 Oct 20

sandeep TIWARI
10:34 02 Oct 20
Excellent Service. Well experienced professional and very kind Doctors. All precautions taken of sanitisation, social distancing, well behaved and courteous staff, very moderate charges. I was very happy overall. I have been recommending to all my friends and relatives.

Pearl Varghese
15:29 01 Oct 20
all staff and doctor are very supportive and cooperative .

komal landge
13:46 01 Oct 20
Happy with the treatment .. getting my braces treatment done by Dr.Rahul .. and caps by dr.siddhi .. they are very good .. and understanding ..thank you sabka dentist

Nahid Sayed
11:18 30 Sep 20
Happy with my tritment.... Thanks doctor...

ajitkumar bera
11:17 30 Sep 20

Monika Yadav
10:13 30 Sep 20
Nice but time period of oppointment is long

Prajwal Koli
09:53 30 Sep 20
I am currently under my braces treatment. Dr. Siddhi is very friendly and guides me well. Dr. Rahul is very patient and particular with all the procedures. I highly recommend Sabka dentist (Chembur).

Aneeta Moses
09:29 30 Sep 20
V good clinicV nice service

Krupal Patel
08:25 30 Sep 20
Restrictions are well followed and sanitization is held after every patient.... Well equipped and service provided is above satisfaction and staff is polite.

RIYA PRIYADARSHI
07:49 30 Sep 20
the service is very good in low time

Manish Patil
07:04 30 Sep 20
They take very good care of their patients.

Manasi mohite
07:02 30 Sep 20
Perfect nice my root canal treatment was done well

Nidhi Dadhich
10:30 29 Sep 20
Very good and reasonable cost.

PC AGRAWAL
10:47 28 Sep 20
Staff is good and cleaning all the space at a time whenever patients came very good service

tejasvi ghag
08:39 28 Sep 20
One of the best dental clinic in chembur I'm visiting here since more than 1 yr & best partis there Hygiene specially in Covid & Doctors are very polite and friendly.

madhuri yadav
02:15 28 Sep 20
Decision for the treatment in sabka dentist was the best decision. I was very happy that we choose sabka dentist. I had never regretted for choosing sabka dentist over any other. All the dentist are very loving and caring, always adjust with my time. Thank you so much 🙏🙏

Deepak Shinde
12:46 26 Sep 20
Thank you so much sabka dentist . Good Service. Happy with the treatment. Got my RCT, bridge and fillings done here . . Painless root canal by Dr. Irfan and fillings and caps by Dr. Siddhi Thank you 😊

Sonali Tambe
12:14 26 Sep 20
Very good experience very nice Dr And Staff

HANif SHAH
08:18 26 Sep 20

Baban Salve
09:52 25 Sep 20
Very nice Treatment here, gud behaviours of Doctors & Staff. Good prequations and service. Very nice co operate to patients.

Amit Salvi
08:55 25 Sep 20
Friendly doctor and staff. Happy with services. 🙃

arzoo chaturvedi
08:59 22 Sep 20
Taking all the precautions .. I'm getting my braces treatment done here by Dr.Jaineel .. he is very nice and understanding. . Overall very good. .

Parth Rahate
04:28 20 Sep 20
Friendly staff, expert dentists and they took proper precautions in covid 19 thank u so much chembur branch staff

rajeshwari. lingampalli
11:35 18 Sep 20

Aparna Khedkar
11:20 18 Sep 20
Very nice service and even in this corona pandemic very protective and precarious treatment has been given....

Shreyank 24
10:42 18 Sep 20
Best clinic and staf is also so goodGood service doctors are also good and caring.

Sabka dentist is good clinic...staffs are very friendly and supportive

Ariarasu Thara
12:13 16 Sep 20
Overall good experience. They are taking all the necessary precautions in this Covid situation.

Sanket Tandalekar
10:34 16 Sep 20
Very happy with the treatment I have got my bridgeing done from here .. with a week time at this covid situation.. Dr.Siddhi made it possible for me .. and all the protocols wer properly followed by the staffs ..

sushil hoval
10:31 16 Sep 20
खुप काळजी घेऊन ट्रीटमेंट करतात.

nitin shinde
09:01 16 Sep 20
Nice gesture and All the rules were followed as per government protocols before entering the clinic.Even the treatment given by them was very good.All the rooms were sanitized and well maintained.

Aniruddha Nikita
08:04 16 Sep 20
Today I had an appointment with Sabka Dentist, Chembur.I had a hunch before visiting them due to COVID-19 cases on new high in Mumbai.Now that I visited, I would say it is safe to visit them as they suffice all the measures and precautions required for the same. And as always I'm ecstatic with their service. To say I am happy is an understatement! Sabka Dentist Chembur is absolutely amazing & would highly recommend this to anyone for any dental purpose. The staff is so welcoming and friendly. Dr. Siddhi and Dr Kyumi, are so understanding, always made sure I was comfortable and made my experience that much better! Thank you guys! Keep up the good work👍👍

Rachita Solanki
19:59 14 Sep 20

Komal Jadhav
12:06 14 Sep 20
It's really awesome.. Treatment is done safely..

Got my braces treatment done .. very satisfied with in all experience .. all precautions taking during this pandemic . .

annapurna jadhav
10:05 14 Sep 20
Treatment is very good and doctor's are very friendly and knowledgeable

chandni yadav
09:49 14 Sep 20
I have done my treatment from sabka dentist chembur and surely it's best dental clinic for me....

Mrunali Suryavanshi
09:14 14 Sep 20
Best treatment at affordable prices.Uses every precaution before treatment.

Nikita Makwana
09:11 14 Sep 20
Verry good clinic and staff

Khushboo Poddar
07:55 14 Sep 20
Very nice clinic and doctors are very polite

Amazing service. Has been more than a year and I'm glad I choose sabka dentist

Rohini Kuruba
07:21 14 Sep 20
Very good clinic and staff.☺️☺️

meena howal
15:53 10 Sep 20

Russell Fernandes
05:56 10 Sep 20
I was quiet impressed with the hygienic measures taken during this Covid 19 phase by Sabka Dentist. Special mention for Dr shidhi is very nice and friendly and the support staff for an extremely caring and hastle free treatment. I would recommend everyone to visit them.

Pooja Angrakhe
13:27 09 Sep 20
I had very good experience and dr Siddhi is Very polite and great staff excellent dentist I would recommend my friend to visit sabka dentist

Vanita Kanth
13:24 09 Sep 20
I have got my bridging, filling and implant done at sabka dentist Chembur clinic .. Doctors and staff are very friendly and sweet . Recently went for filling which was done by Dr.Siddhi .. who took care of all the safety measures from the time I stepepd into the clinic .

Meena Narvekar
13:22 09 Sep 20
One of the best dental clinic I have been to .. they are taking care of all safety measure at this time of hour also .. doctor and staff are very polite ..explain everything and then start the treatment.

Nilam Howal
12:49 09 Sep 20
The place is nice n clean friendly doctors n staff

Paul Rodrigues
11:28 14 Aug 20
Excellent service was received from your staff. They are very helpful and they answer all queries politely . Your clinic is very clean.Regards.Henry Rayan.

Henry Rayan
12:38 05 Mar 20
Good service satisfied with treatment

abbas sayed
09:48 29 Feb 20
Very comfortable experience. Loved it.

anand ekka
07:52 29 Feb 20

Shashi Kant Saroj
10:04 28 Feb 20

shailesh salunkhe
13:13 20 Feb 20
Nice and good service provided by doctor. Dr siddhi is very professional doctor with a smiling face

AJIT KUMAR DAGGAONKAR
09:39 20 Feb 20

Komal kasbe
11:49 19 Feb 20

Rohit Chauhan
10:18 19 Feb 20
Very nice my barces treatment done.dr.and staff is very Good .I recommend all

THE CHEMBUR GAMER
11:01 17 Feb 20
Tritment is very good specially dr. Is good . ManegmMane staff is very good

SAGAR PATIL
07:45 15 Feb 20
Nicely done check up .my all problem explane me very nicely

Sudhir Patil
07:48 14 Feb 20

prasad Dorke
10:26 11 Feb 20
Very nice done my cleaning thank u sabka dentist chembur

babasaheb dhole
08:01 11 Feb 20

Ajay sakpal
07:40 11 Feb 20

Sonu Jadhav
15:20 07 Feb 20

Shaikh Aadil
12:35 06 Feb 20

Aditya Karpe
14:21 05 Feb 20
Very polite and great staff. Excellent dentist. I would recommend my friends to visit Sabka Dentist.

Guffran Shah
10:35 05 Feb 20
I had a wonderful experience at sabka dentist.They were very professional and great at their work. Excellent staff.

mehboob ansari
10:24 05 Feb 20
Very nice, they care about hygiene. And the best part is checking and consultant is free.

Kailashchand Khorwal
11:23 03 Feb 20

Prasad Vishwakarma
12:09 01 Feb 20
Nicely done check up but very high price

Suratchand Thakur
07:30 01 Feb 20

Vishal Gaware
15:09 30 Jan 20
You are a very nice doctor

Nibha Mishra
13:11 30 Jan 20
Nice dr. In sabka dentist chembur. Dr.siddhi done my treatment nicely. thanku sabka dentist chembur

Shrirang Kadam
15:45 28 Jan 20

Prawej Alam
12:59 28 Jan 20
The place is good, staff is co-operative. I have done with cleaning it was good.

milind narvekar
14:18 24 Jan 20
Very nicely done check Up in Sabka dentist chembur

Dattaram Bargode
13:43 24 Jan 20
The entire staff of Sabka dentist chembur is very help full thanks to sabka dentist

Nisha kale
12:49 23 Jan 20

Gautam Mahabale
14:23 22 Jan 20

nagaraj poojary
10:54 22 Jan 20

Mukund Chavan
14:00 21 Jan 20
Very nice done checkup to dr .vaishnavi

Nagesh Taksale
10:02 21 Jan 20
Its a very comfirtable and very thankfully treat in clinic

Shaikh Imran
07:25 18 Jan 20

MADHURI RUPWATE
06:34 18 Jan 20

RANJANA Chopra
12:35 16 Jan 20
good behaviour.satisfies with given consultation.

Sukhadeo Thombare
11:49 16 Jan 20
Had a very good experience, Dr was very helpful and professional, they explained me my hole problem and give me solutions , thanks Sabina dentist

Sandeep kumar Sharma
09:49 15 Jan 20
I have got my root canal treatment done in single sitting, completely painless by a specialist. Was explained about my problems before starting the treatment properly by Dr. Siddhi. After the root canal doctor advised me to go for zircon crown which I'm very comfortable with looks natural aswell. Happy with the work and the staffs .

kamal kumar
13:08 14 Jan 20
5 stars to SD-Chembur clinic , I have got all my families treatment done here .. from root canal to braces for me and weLava crowns . Have been visiting them from last 2years , good time to time appointments and painless treatment . I have already and would recommend sabka dentist chembur clinic to everyone .Thank you Dr.Siddhi for explaining everything and Dr.Kyumi for correcting my and my son's smile.

Sheeja Raji
12:07 14 Jan 20
Had a very good experience. As you enter you will be greeted by the receptionist. They also provide tea and coffee free of cost. I have started my root canal treatment here and the doctors are also very helpful and professional. They explained me my whole treatment before the procedure. The treament was painless.. thank u sabka dentist.

Taraannum Khan
11:11 14 Jan 20

Satish Chavan
13:33 13 Jan 20
Nice treatment and dr is very helpfull

Laxmi Nandgavkar
14:32 11 Jan 20
Very good service availble at chembur clinic.Very nice staff and doctors.Thank you all

Best treatment,thanks to all dentist and staff

afrin patel
17:03 04 Jan 20

Vishranti Babar
13:56 04 Jan 20

Vinay Kumar Yadav
12:44 03 Jan 20
Very polite and friendly staff

Suleman Mirza
07:25 01 Jan 20
Very kind Dr,s....very neat ,... Quick assistance..... Fully satisfied...with t work...I would suggest everyone to always use sabka dentist....

Charls Roy
13:04 30 Dec 19
Very nice.i went to sabka dentist chembur for my son and very nicely check up by Dr.vaishnavi

Mohammed akhtar Qureshi
12:11 30 Dec 19

Abhishek Rathod
07:21 30 Dec 19

Amit Tattoos
17:22 29 Dec 19
Best dentist around. I have forwardly place tooth tooth, Doctor explained me about the different braces option and the time span required Braces are not that painful .Happy with monthly follow up call and on time appointment .Thank you Dr. Vaishnavi Dr. Kyumi

Laxmi trimukhe
13:05 26 Dec 19
Good service and good location.

Sanaullah Khan
07:23 26 Dec 19
Dr.Siddhi is very sweet and understanding she made me overcome my dental fear and treated my dental problem without pain. Also the staffs wer very helpful .Thank You Sabka Dentist Chembur.

Dilip Suwasiya
13:29 25 Dec 19
Dr Sandeep Jadhav is very good . Listens problem .Very gentle soft spoken and helpful.

Amar Nath Gupta
13:02 23 Dec 19

Ajay Gupta
15:26 21 Dec 19
Nicely done check up all pt

Shreemal Chorotia
14:40 21 Dec 19
It is OK but cost is high

Manisha Padelkar
14:28 21 Dec 19
Provide me the electric toothbrush.

Shrinath Prajapati
08:38 20 Dec 19

Avinash Garud
07:13 14 Dec 19
Good treatment and good doctors

sadique malpekar
10:18 12 Dec 19

SHAIKH RIYAZUDDIN QAMARUDDIN
13:27 10 Dec 19

Chandu Maurya
10:46 09 Dec 19

Parvin Suwasiya
08:10 09 Dec 19

Kishor Pawar
14:21 07 Dec 19
Needfull information for dr.siddhi

rukhsar khan
13:07 07 Dec 19
Great people, effective results. Thanks

Anish Dhatavkar
09:58 07 Dec 19
Reasonable and pretty good at service. Very co-operative

Sheel Tikku
19:55 04 Dec 19
Carefull treatment and staff also good

Anil Sathe
13:17 02 Dec 19

janseva sahkari sanstha mariyadit
12:41 02 Dec 19
Got a cleaning done for 100/- . Almost 95% cleaned of plaque but one additional round of cleaning would have made it perfect.

shreyas sajeevan
12:40 02 Dec 19

Arnav veer
12:40 02 Dec 19

amitkumar sawant
17:21 30 Nov 19
Very nice treatment .all doctor is very carefull

Vaishali Sawant
16:46 30 Nov 19
Very nicely treatment done

Sonu Patekar
16:37 30 Nov 19

Tarzan Khan
11:33 30 Nov 19

Tarzan Khan
10:57 30 Nov 19

Vinod kenjale
09:25 30 Nov 19

pranay zadekar
07:26 29 Nov 19


mukesh singh
10:19 27 Nov 19

Irfan Khan
10:13 27 Nov 19
My experience is very good and doctors and staffs are very concerned. They treating patients very humble.

Rayal Hosmani
11:01 26 Nov 19

Pramod Halwai
07:46 26 Nov 19
Very polite staff and good service.

vikrant Bhoir
15:00 25 Nov 19

Badal Paswan
14:12 25 Nov 19

Abdul Sattar
13:59 25 Nov 19

Manish Fulawariya
13:20 25 Nov 19
Nice docters and nice treatment

Nilesh Kalokhe
14:49 22 Nov 19
Sabka dentist chembur is nice

Alauddin Shaikh
09:38 22 Nov 19

Pranita Jansakar
13:50 21 Nov 19

Shital Kanar
13:49 21 Nov 19

tejesh dhende
12:55 20 Nov 19
Good clinic sabka dentist

Balram Kori
12:30 20 Nov 19

Parwez Khan
07:54 20 Nov 19

RIBROS channel
07:33 19 Nov 19
DOCTERS COORDINATION WAS VERY GOOD

Amardeep Pandey
07:32 19 Nov 19
This is very excellent... I like this..

Neelam Kamble
15:19 15 Nov 19
खुप छान ट्रीटमेंट चालू आहे,मी खूप ठिकाणी माहिती घेतली अगदी सरकारी हस्पिटलमध्ये सुध्धा जाऊन पाहिले परंतु मला साबका डेंटिस्ट मध्ये डॉक्टर तसेच त्यांचा स्टाफ यांनी छान सहकार्य केले व डॉक्टरांनी सांगितल्या प्रमणे सहा महिन्यात माझ्या मुलाच्या चेहऱ्यात खुप छान लुक आला.धन्यवाद सबका डेंटिस्ट......डॉक्टर्स आणि स्टाफ.

Manoj Rahate
12:08 15 Nov 19

AKSHAY MANE
09:53 12 Nov 19
Good experience, as it was my first checkup

Flickry Sam
10:04 02 Nov 19
Dr. Siddhi Shetty she's surely going to make a big name in Dentistry. The way she treats her patients the way she explains.5 stars for sure for Siddhi Maam.Though I didn't do any treatment here.. Would really like to tell sabka dentist.. It's really not Sabka.. It's not affordable. 😅

Durgesh Lohar
01:18 27 Oct 19
Doctor explain everything very clearly

sharook khan
05:42 25 Oct 19
Very nice treatments done by Dr.vaishnavi .I recommend to every one to go sabka dentist chembur

himanshu divedi
14:19 23 Oct 19

Raviraj Phadatare
13:10 19 Oct 19
The Clean up procedure is amazing 👌. Just loved it . The dentist and the staff are amazing and quite gentle with our Oral Health.

Pooja Bhagat
04:45 19 Oct 19

Very nice treatment for sabka dentist chembur. Staff also very friendly

Mohammad Imran
07:26 18 Oct 19
Dr. SIDDHI WAS NICE... DID MY TREATMENT VERY NICELY.. SATISFIED WITH THE TREATMENT.

Mehmuda Sharif
12:51 17 Oct 19
The entire staff of sabka dentist Chembur is very helpful.thanks to sabka dentist Chembur for pain-free and friendly experience.

Sachin I.p.s
09:51 17 Oct 19

Nandlal Hingorani
04:52 13 Oct 19
Dr. Siddhi Shetty attended me & given good treatment.

santosh shirsat
14:33 05 Oct 19

Akbar Sayed
14:10 05 Oct 19
Very nice treatment done to dr.siddhi.i recommended to avry one. thank u sabka dentist chembur

prashant pawar
15:02 03 Oct 19

vinayak padelkar
14:43 01 Oct 19

Loga Nathan
14:21 01 Oct 19
It was a warm experience at your clinic.

Meera Balachandar
11:03 01 Oct 19
I done my implat treatment at sabka dentist chembur . I am happy with the treatment .the staff is very friendly .all My appointments was time to time.i recommend every one to do dental treatment at sabka dentist chembur

CHETAN KAMBLE
10:16 01 Oct 19

sudhir mittal
07:57 28 Sep 19
Dr.vaishnavi Patil is very professional and skilled .she diagnosed my dental problem and treated without pain. thank u sabka dentist and dr.vaishnavi.

It was nice to visit this clinic was really good and given all the information correct good one

Akash Asrani
07:41 26 Sep 19

Vinay Gaikwad
16:00 25 Sep 19
I went for teeth a cleaningI liked your cleaningThanks Dr.vaishnavi

Serena Dmello
14:20 25 Sep 19
Very nice treatment 👍 good service

Swapnil Mahajan
13:38 25 Sep 19
Dr.is gud suggest for my tritmentAm happy to visit their

swapnil rokade
13:05 25 Sep 19
It was very nice experience. Doctor cooperated very well.I prefer to go to sabka densist if i am having any dental problem.

Gitanjali Korgaonkar
11:35 25 Sep 19
Very nice treatment from dr.siddhi .thank you sabka dentist Chembur

Sandeep Rangrao
09:44 25 Sep 19
Very happy with the treatment.. All staff wer very cooperative and thank you Dr. vaishnavi

220 SAM SELVA
13:03 24 Sep 19
Feel better and doctors really good

suraj more
12:43 24 Sep 19
I have done my treatment there dortors are good and there give us good advice what to do.

monika jain
06:04 24 Sep 19
Staffs and Doctors are helpful. Doctors are good in their field of work, and highly skilled.

Abhijit Mondal
09:07 23 Sep 19
Staf was nice they treat well

Rajani Pol
10:59 17 Sep 19
The service provided by Dr.Siddhi Shetty was really nice . All staff wer very kind and helpful .

Satyam Jaiswal
07:31 17 Sep 19
Best dentist service on affordable price only 100₹, and very professional doctors here....

Prakash Bhoi
05:49 15 Sep 19
It's really Amazing. I love you're services

Sanket Mane
14:27 13 Sep 19
Dr.vaishnavi and her staff was very helpful. I strongly recommend to visit Chembur Sabka dentist for dental treatment.Best dental clinic for dental treatments.

Mohsin Khan
14:14 13 Sep 19

kavita vazirani
13:20 13 Sep 19

Zaid Mulla
10:28 13 Sep 19
It was very nice treatment that it was done...

ashish tiwari
09:45 11 Sep 19

Manish Sawant
14:45 10 Sep 19
Very nice treatment thanks all staaf

Sachin Tone
07:06 10 Sep 19
I am happy with a sabka dentist treatment done. Dr. Vaishnavi is Very help full doctor . Thank u sabka dentist

Vaibhav Gaikwad
14:59 07 Sep 19
You should clean your teeth every 6 months,I just got relief after cleaning and polishing thanks to DR Vaishnavi Laholepatil.

SAMEER RAVUTHAR
12:47 07 Sep 19

hari om sweets
11:34 07 Sep 19
Satisfied with treatment.

Rahul Porwal
16:35 05 Sep 19
I had an amazing experience visiting this placeThey are so professional and welcomingAnd also the place is very hygienic

Nitu Chawla
12:07 27 Aug 19
We feel a best and Nice experience and Nice doctor service

Sam Jatoliya
11:27 24 Aug 19
I'm really happy with this service 👍

Sufiyan Chaudhary
14:37 23 Aug 19

Rajeshwari Mane
13:41 20 Aug 19
Doctor are nice to customers ☺❤


Sandy ubale
11:57 15 Aug 19
I had an amazing experience!Doctors were very helpful & warm. I am fully satisfied with the treatment, I received from Sabka dentist. Have already suggested this clinic to my family & friends :)

Akansha Pal
09:56 14 Aug 19

rakesh jaiswar
11:14 13 Aug 19

suru kamble
12:43 10 Aug 19
Nice dentel clinic and nice staff

hanumant kengar
11:28 08 Aug 19
Thank you Dr.shidhi shetty

Swapnil Rathod
12:16 25 Jul 19
I am happy with dr .siddhi very nice treatment

Sameer Khan
09:49 09 Apr 19

Dheeraj Kumar
11:26 19 Mar 19
Perfect place for Dental treatment, high quality treatment with proper care.

shyamala nadar
06:57 15 Mar 19
CHECKUP IS VERY GOOD FULLY FREE COSTBUT ANY TREATMENT IS PRICE HIGH.. 😊

Ankit vishwakarma
07:14 01 Feb 19

Kumdan Kamat
10:58 16 Jan 19

Kesar Patekar
06:27 13 Jan 19

Vinod Vishwakarma
07:56 03 Jan 19

Ganesh Swami
15:12 02 Jan 19
Perfect treatment and feel for comfortable

prashant more
10:25 27 Dec 18
Verrygood treatment given by rahul Sir

JITENDRA YADAV
11:56 12 Dec 18
I'm happy treatment with dr. Rahul

Sunil Singh
13:13 29 Nov 18
I am happy with the check up for sabka Dentist chem but very nice

Raju Mandale
09:44 19 May 18
Excellent treatment for all doctor... Every doctor are very friendly & good response for our paten

Tasleem khan
07:34 12 May 18
It's one stop solution of your total dental care. Team of experience doctors, excellent guidance about your treatments overall nice smiley experience. Must visit.

Vijay jagdale
13:14 11 May 18

tilat fatima
13:03 11 May 18
Best Place for Dental treatments, I had done my ortho treatment in Chembur Sabka dentist. Dr.Sanika and her staff was very helpful. I strongly recommend to visit Chembur Sabka dentist for dental treatment.Best dental clinic for dental treatme

Ishita Naik
10:19 07 May 18
Happy with treatment thanks sabka dentist Chembur

Tushar Mhatre
12:34 05 May 18
Excellent treatment for all doctor... Every doctor are very friendly & good response for our patent,,👌👌👌

NAGENDRA SINGH
13:25 04 May 18

Manpreet Singh Arsh
10:19 17 Apr 18
I done my Ortho treatment I am happy

Tiksha Chougule
12:22 16 Apr 18
Tooth scaling/ cleaning nice doneI am happy with the treatment.Great atmosphere.Dr. Ankita Jadhav has been good!Thanks!

Sandesh Kondvilkar
14:32 13 Apr 18
Before visiting this place I was very scared abt dental treatments. All thanks to Dr. Sanika.She maid it very simple for. All treatment explained well and I ws very pleased.She fixed zircon crown on my tooth and which looks so natural.I am extremely happy with treatment.Best place for dental treatment Sabkadentist Chembur.

Manisha Narveksr
09:57 22 Mar 18
I visited with pain but I come out of sabka dentist chembur with smile.Dr.Ankita did I my root canal , when I ws having unbearable pain. All thanks to Dr.Ankita and her team.Will alws recommended sabka dentist chembur dental clinic for all dental problems.

Smita Dhumale
09:48 22 Mar 18
Best Place for Dental treatments, I had done my rct and lava crown in Chembur Sabka dentist. Dr.Sanika and her staff was very helpful. I strongly recommend to visit Chembur Sabka dentist for dental treatment.Best dental clinic for dental treatments.

Reena Shavi
09:33 22 Mar 18
Nice but after treatment very costly

nitesh nimbalkar
07:28 10 Mar 18

Nilam Pokharkar
06:46 10 Mar 18

Ganesh Burkul
05:08 07 Mar 18
Good treatment and good advice,I am very happy and satisfied to reach there

Manoj Maurya
09:59 23 Feb 18
Everything was fine & special thanks to Miss Sanika Pujari who's having impressive skill as a dentist.. I was never feel much pain, during my treatment.. Thanks to #SabKaDentist..

Mj Barbhuiya
16:39 19 Feb 18
It is a great check-up for cleaningBut it's very high price on treatment...

kishor gund
14:56 12 Feb 18
True and genuine, value for money, top rated service

suraj fulwariya
09:22 30 Jan 18
Dr.sanika pujari great person

I done my Ortho treatment I am happy

Abdul Hamid
11:11 18 Dec 17
I'm very happy with treatment very nice

Smita Dhumale
12:48 13 Dec 17
I am happy with the treatment.Great atmosphere

Darshika Shigvan
06:53 08 Dec 17
Trika men Veri happy trik menat detis ☺️

Ajay Kharvi
06:50 08 Dec 17
I was very skeptical at first about going there.. but then the doctor was very helpful and guided me through the treatment. Painless wisdom tooth extraction was done by Dr Ankita..which built up the trust and then I went ahead with Braces treatment by Dr Jaineel Parekh.. I couldn't have been more satisfied with their efforts for making my smile healthy and beautiful. Thank you Sabka dentist. :)

Vrushali Jadhav
17:46 18 Oct 17

Raju Lavate
15:18 18 Oct 17
I am happy with the treatment.Great atmosphere.Dr. Ankita Jadhav has been good!

Utsav Salunke
15:02 18 Oct 17
Satisfied with the service and promptness of staff. Extremely helpful and polite doctors. One thing I would like to say though is, Google shows wrong location for Chembur branch which took us almost half an hour to locate the branch. All in all apart from searching hassle it was a nice experience. Special thanks to Dr. Ankita Jadhav.

Rupesh Mandke
17:28 13 Jul 16
Mydentist is awesum ! I went der for root canal and I ws so scared. They did it completely painfree and gave me a complimentary toothpaste. I recommend everyone to go to mydentist only. Atleast you won't be in pain.

Suraj Uthaman
06:42 01 Sep 15