Address: Ground Floor, IOC Petrol Pump, Opp. IIT Mumbai Main Gate, Powai , Mumbai, Maharashtra – 400076
Monday – Saturday 11 AM – 8 PM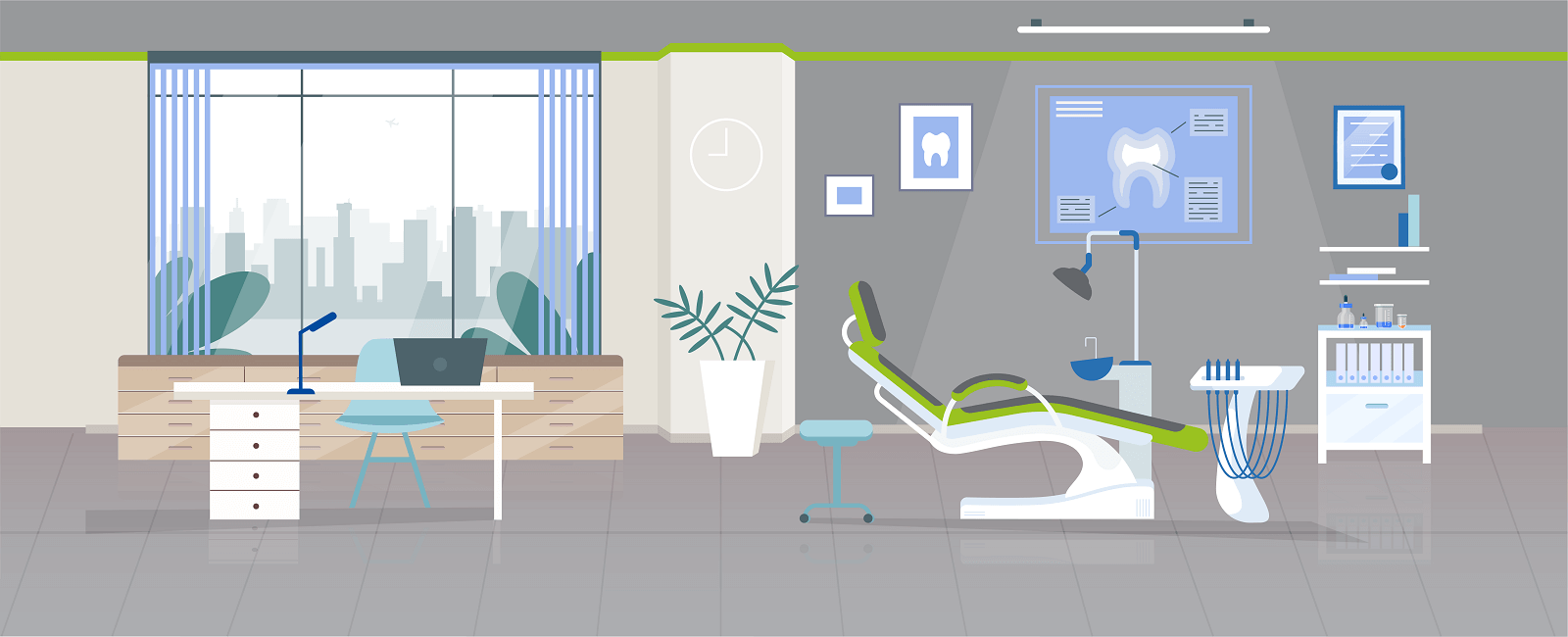 Very nc n professional clinic..staff n dr so supportive

MOHAMMAD ASIIF
13:22 04 Mar 21

Pranjal borde
12:13 03 Mar 21

Wonderful experience with sabka dentist Powai. Dr Manali is a wonderful dentist, and the staff was always helpful and kind. They ensure I had a smooth checkup and follow up. I am glad I choose sabka dentist Powai and I would highly recommend to anyone.

kiraneshwar dasari
08:39 03 Mar 21
My visits to Powai Clinic ....Courteous and professional, doctor and team very professional, good dental treatment

chelakkara vaidyanathan
09:27 01 Mar 21
My experience with this branch of sabka dentist was always unbelievable. The staff and doctor there have good hand in handling customers.Thanks sabka dentist..

Kiran Mane
11:21 25 Feb 21

Pratik sonawane
13:15 13 Feb 21
Have been visiting Sabka Dentist Powai Clinic Mumbai fir the past 6/7 years. Have found them to be very courteous, professional and efficient. Am very happy with their services.

Ravi Rajan
12:20 28 Jan 21
Good experience in sabka dentist.Perfectly handled customer/patient's.In lower budget giving a best treatment with good quality equipments.Entire staff it's very helpful...

ROHAN SHELAR
10:49 28 Jan 21
Very nice clinic and supportive staff

nagesh kothawale
06:55 27 Jan 21
I had visited for a check-up. The staff had followed up with me regularly before my actual day of check-up so that was pretty much professional according to me. Dr. Manali Pandya is extremely, professional, cordial and treated me well and providing suggestions to me with my queries.

Stacie Rodrigues
06:24 13 Jan 21
I loved the cleanliness of the place, and good service

Benedicta Dcosta
09:26 11 Jan 21

I hope I will look good in future so that I can give you good feedback. 🙂

PRIYANKA GUPTA
07:47 30 Dec 20
Hygiene is maintained. Covid-19 safety measures are taken. Doctor explained everything properly.

Abhaydeep Middha
13:42 26 Dec 20
Very convenient, friendly atmosphere, quick attendance and good guidance..

Family Bhatia
14:53 07 Dec 20

manmohan mehra
10:34 04 Dec 20
very Hygenic and very nice clinic

ashwta panhale
10:34 04 Dec 20
A good response. Listened to the problem carefully and suggested remedy. Holding wire fitted to lower denture properly.

Madhav Kulkarni
10:35 01 Dec 20

Prasenjit Bera
10:24 12 Nov 20
My experience with Sanka dentist has always been very good.They take extra care for hygiene post covid.

Meeta Vora
16:23 06 Nov 20

Thresia George
10:27 27 Oct 20

Saraswati Reddy
12:20 17 Oct 20
I am good cleaning and good scevice

krushnat shewale
11:57 17 Oct 20
Very nc clinic powai..n Dr manali so supportive..n staff so friendly...very good treatment... I'm so happy,

Vinod Nijapkar
07:38 17 Oct 20
I went to clinic in October, it's clean, very well taken care of also staff is so friendly. Dentist was also helpful & so informative about & through procedure, I liked the professional service. overall good experience from past also I have visited clinic in 2016 also nothing has changed from that time to now all is same even I have done my mom's treatment from here only and I always recommend my friends to sabka dentist only...

Amar Patil
12:44 15 Oct 20
Safe and valuable advice by doctor

Ramananad Kotian
07:48 08 Oct 20
The Clinic is very hygiene and the sanitization is well maintained which is best during this Pandemic, about the treatment Dr Manali is very helpful and suggesting the best for the oral healthTime consuming Don't have to wait appointment schedule is so good and convenientOverall had a good treatmentThank you!

Harshad Bhatti
08:53 06 Oct 20
I am happy with the treatment.Experienced and knowledgeable doctors.Professional service and hygienic clinic.

Sangita Gawade
14:46 01 Oct 20
They have been following all safety protocols very diligently. Very satisfied with the services.

Suryansh Varma
13:27 29 Sep 20
I went my daughter's braces and even in this tough situation ofcovid very good clean and safety protocols are maintained. Happy with the hygiene.

Rajani rajaneesha
09:43 29 Sep 20

Excellent place! Dr.Manali listen very carefully to the concern and she operate very well, and she is very friendly and humble. And staff members are also super, they also take care of us and friendly.

rahil khan
14:00 28 Sep 20
I have been frequently visiting powai clinic post lockdownWell maintain , hygenic &over precautionary measures to avoid infection.Very care taking &supportive Doctors & STAFF at powai unit

Rida Parmar
13:51 27 Sep 20
Great treatment, great check up, sanitation area .

rahim shaikh
12:31 26 Sep 20
Very pleasant indeed! Dr. Manali is a great doctor who listens to the patient and takes care of with great attention n..good staff as well

Good service, hygiene and good surrounding with no disturbance, little costly reference and good

komal poojari
08:12 23 Sep 20
Sabka dentist- IIT is taking utmost care and precautions for its patients during this Covid times. I have been visiting them during this time and I am very happy and satisfied with the dental service and care taken. Doctor Rahul is excellent and the staff is very efficient.

Reena Rodrigues
07:01 23 Sep 20
I am very glad to write this review regarding the service given by Sabka dendist, Powai.I would like to be rather more in detail. I had some dental issues regarding the bridge I had about ten years before. Sometime last year I had problems and I met Dr Sankpal. He advised me to go for new bridge as the earlier one was very old. I agreed. But then after about four months, one tooth broke and then the bridge was removed. Then he saidI should go for one new tooth and bridge can be replaced. Half heartedly,I agreed but then I realized the treatment was taking long time and somehow was not satisfied with the service. The idea was to try firstbridge again and then implantation if it does not work. I was asked topay the large amount for the new tooth and bridge and I paid through my debit card.As I was not satisfied with the service; this is mainly based on one time dental cleaning for (for about 15 minutes) which he charged around 2500; earlier he had told me that I should go for three siftings for cleaning and rs1500 for each sitting; this was in the midst of my other dental treatment. That is why I was not happy with his whole approach and the service. Though I had already paid the money for one tooth and bridge replacement, I decided to go to other clinic. The main reason was that if the bridge gain fails, I had to go for implantation for which I would be charged may be around a lac or so again.I went to Sabka dentist and met Dr. Manali. I was advised to go forimplantation and also a cap in the adjoining tooth. I was very happyas I was explained clearly about the treatment and was also clearly mentioned the total treatment cost. I found it very reasonable and went ahead this treatment in February.The treatment started immediately. Inspite of the Covid-19, I havebeen getting the service at regular intervals. All precautions are takenfor the Covid situation. The cap for one tooth is done. The impression for the implantation is also taken last week. Hope the whole treatment would be over in a month or so.Overall, I am very much satisfied by the service both by the doctor and also the staff. All are very friendly and caring. One good thing about Dr Manali is that she explains clearly what is being done and what wouldbe done next.Thanks you all for your very good service and I would recommend sabka dendist especially for the middle class people.P. VellaisamyProfessorIIT Bombay

Palaniappan Vellaisamy
14:10 22 Sep 20
Clean clinic really appreciateDoctor are goods

Vaibhav Keluskar
14:08 22 Sep 20
Dr. manali is a good and careless and staff so good works in clinic so nice 1

Sunil Pendharkar
13:25 22 Sep 20
Really Appreciate Sabka Dentist service and staff. During this Covid-19 they are taking so much precautions and safety for their customers. Every thing is managed so properly that we don't have to worry a bit. From reception till you are out after your treatment everything is taken care by them and they sanitize each and every thing and use disposable stuff. Thankyou.

Priyanka Yadav
13:00 22 Sep 20
Its was very nice experience as well heygine was good doctor was very kind and polite and going to vist very soonThnaksRegards pavan dewal

Pawan Deval
12:01 22 Sep 20
Good Clinic !!!The doctors and the staffs are very friendly.The clinic had convenient hours for visiting and I didn't have to wait long for my appointments or when I needed to change appointment times. Even in middle of COVID times, necessary precautions was taken by the staffs for safety of the patients

natarajan chandrashekar
12:36 10 Sep 20
Clinic is clean n hygienic dr manali good treatment n staff so supportive

SURAJ HAKE
07:31 10 Sep 20
I visited this clinic for my son's braces treatment. Even in these tough times of covid very good clean and safety protocols are maintained. Happy with the hygiene.

Bhagwati lal Prajapat
13:21 08 Sep 20
I received very good dental treatment in your clinic.I mean I had also taken dental treatment from another clinic. I got a lot of good dental treatment from you compared to that clinic. Doctors take very good care and even explain if something is not understood. The staff at the clinic also speak very politely. I will visit here again if I need dental treatment in the future.

Darshana Bharshing
07:46 07 Aug 20

sumit revdekar
11:24 04 Aug 20
Best experience with sabka dentist

Chand Malik
13:28 14 Jul 20
Clinic is excellent , I had RCT and get my teeth cleaned regularly , excellent service !!

Mehmooda Naseer
08:28 16 Mar 20
Good treatment..n clean area

Jayhind Yadav
11:57 06 Mar 20
Good treatment. Fully satisfied with treatment. All procedures nicely explained by doctor. Staff was co-operative and humble. Consultation free and treatment at very reasonable rate.very less compare to other dentist. Will definitely visit in future if have any dentral problem.

ajit kumar yadav
13:35 04 Mar 20

Thanks Sabka dentist.Dr... Give a lots of information about teeth caring...😊 Thank you Doctors.

Avinash More
15:07 29 Feb 20
Nice and good doctor check up , consultant .

Sagar Kadam
13:17 29 Feb 20

Shambhulingayya .N.D
09:50 28 Feb 20

Rohit Gupta
13:55 27 Feb 20

Rajesh Mastud
12:34 27 Feb 20
V.Good Clinic 👍V.Good TreatmentV. Good Staff

Hursh Fadia
10:54 27 Feb 20

Maruti Enterprises
08:22 26 Feb 20
very nice service. The doctors and staff are really good.

nikita madhukar
23:30 25 Feb 20
very good clinic n staff dr I'm so Happy

Atul Yadav
10:59 25 Feb 20
Very good staff dr n clinic

Rahul Yadav
10:45 17 Feb 20
Feeling awesome... Good knowledgable Dr... Give a lots of information about teeth caring...😊 Thank you Dr. Manasi Gadekar

Shubham Bhopalkar
08:19 15 Feb 20
Worth attending. Nice, supportive staff and doctors. Overall experience was good.

Lokesh Zingare
07:34 15 Feb 20
Prompt Services with decent staffs.

Virendrakumar Rai
07:21 01 Feb 20
Doctors are good and well qualified with proper experience.

Deepak Tiwary
13:10 23 Jan 20

Balu Dhayatadake
10:03 16 Jan 20
Cool and supportive dentist @Mansi

To be very frank, I walked in 'cause there was only 1 patient.... however a thought stuck... No crowd - May be they are not good enough ;)Staff asked me after filling the form....Sir any habits, I said Yaaa...To offer a Smile :) (...but that too has stopped)Dr. Sandhya greeted me well. Wasn'I sure if she would be good enough to do my work (Aesthetic tooth restoration). She was a through professional....Certainly better than my regular senior dentist. Highly satisfied and they are pretty reasonable too.Smile's back :) Thank you Doctor.Continue your good services.

Tilak Vijay Amin
14:58 30 Dec 19
I m very well satisfied with dr.😊😊😊😊😊🌹🌹🌹🌹🌹🌹

shaikh saniya
14:09 24 Dec 19
Had ortho (braces) treatment here under Dr Aneesha. Thank you so much doctor for giving me wow smile! Happy with the treatment.Other Doctors and staff is also friendly. all other services very good and advisable.

Swapnali Jadhav
13:17 27 Nov 19
The bridge I had got in this clinic had come lose & I had bitten on it & broken it. I was anxious about the prospect of having to pay for a new bridge as well as the bother of sitting for the measurements for the same. I was pleasantly surprised when I was told that I would get a replacement bridge on production of the warranty card which came with the old bridge. So grateful my husband had kept the card safely & What's Apped a photograph to the lab to expedite the placing of the order and subsequent fitting

Anna Thomas
07:21 23 Nov 19
Staff was attentive. Good experience.Was recommended by one of our client - Mr. Gandhi and the overall service was very good. Dentist was very informative too.Would definitely recommend to friend

Excellent team of Doctors , very caring and helpful , one must consult once to visit other clinics

D K MISHRA AAA star
10:11 09 Nov 19
Great experience. Nothing can be expected more than what they offer. Not only the Doctor, but also the staffs were very much professional in their duties.

M D Vijay kumar
14:42 08 Nov 19
Dr. Rashmme is a post graduate root canal therapy. She was good In Her job .

They are good at what they are doing...

Alestin Mawrie
08:17 25 Oct 19

Hema Shintre
08:19 24 Oct 19
Experienced dentists who do their job fast and clean

Rajeev Balasubramanian
04:16 22 Oct 19

Well trained docs, good hygiene is maintained in the clinic & reasonably priced.

Yash Maniar
15:04 11 Oct 19
At Sabka Dentist, you can be sure that the quality of work they do is unmatchable and the charges too are justified for this.My all time favourite :)Best part is that they have free consultation and no separate charges for x-rayAnd the staff and doctors are very polite and eager to answer all the queries you have .

Tushar Arora
12:49 03 Oct 19
I am happy with the treatment.The Doctors approach was good.

Diliph Appachu
10:49 24 Sep 19
Absolutely no complaints. I was pleased the way treatment was done by Dr. Manali Pandya. She had been kind and helped me understand what exactly was needed to be done. Did treatment in professional manner. Good staff. Great place to visit. Highly recommended. Thank you.!

Sushant Kamble
20:57 11 Sep 19
Treatment and services given by Dr.Manali Pandya and all other staffs very good and also lots of cooperation given during my treatment . Very thankful to all.

Sunita Nikam
14:50 09 Sep 19

Young lads experiment on you but can say the work is good.. plus you get it done at a pocket friendly budget!

Pratiksha Ekhe
12:37 05 Sep 19
Very nice and clean clinic. Friendly staff and experienced doctors. Great experience!

Anish Nanda
14:30 27 Aug 19
Professional service and hygienic clinic.

Khatri Ganesh
15:28 23 Aug 19
It was Great Experience With Sabka Dentist And TeamThanks From Deep Down My Heart For Your Service

khanoo 5nee
10:43 23 Aug 19

Shantanu Manna
14:33 21 Aug 19
I did RCT last year in July. The cost was affordable. Dr. Sandhya was too good with me with her procedure as well as her communication. Very soft spoken and gave clarity on treatment. One year has gone by and I did not have pain now. My RCT seems successful, thanks to Dr. Sandhya. The problem is that they keep.on changing the staff and thats why I am deducting one star. My rating is four the doctor who treated me.

Ahmad omar
05:49 17 Jul 19
Excellent services in the most professional way... However the doctor has shifted to chandivali branch now

garima chhajed
06:50 30 May 19
You cannot expect a better service. Dr Sandhya and Dr Sanya will give you the right advice unlike the private doctors who will first ask your insurance amount.They make sure they patiently listen to your trouble and their hands will work like magic on your teeth. Just go here if you love your teeth.

Sheetal Bakshi
11:06 25 Jul 18
Very nice staff good behavior

Samidha Rane
05:02 11 Mar 18
Very nice treatment &Staff..😘

Pavan Rede
09:01 09 Mar 18

Maddy Mirashi
16:38 22 Feb 18
I would refer my family and friends to Sabka Dentist!

Parth Bhatt
13:27 22 Feb 18
Best place best experience .


Reetu Jain
08:54 22 Feb 18
Amazing experience. Really happy with the work.... Good work keep it up

Vandana Jain
08:25 22 Feb 18

Hitakshi Jain
08:22 22 Feb 18

Priti Kadam
11:50 29 Jan 18

Susheel Pandey
13:50 20 Jan 18
Good clinic very nice staff i Am happy

anil borde
11:05 17 Jan 18
Experienced and knowledgeable doctors. Affording treatment. Superb hygiene . I am very happy with the treatment. I refer my family and friends to sabka dentist.

Rajshree Bhattacharjee
14:34 11 Oct 17
Very good clinic. Thoroughly professional . Affordable.

Samir Deshpande
04:43 07 May 16
Mydentist has a great staff and good doctors.. they treated me so well and all my pain is gone now.. and they charged me also lesser compared to another dentist..

aaisha shaikh
12:25 05 Sep 15