Address: Ground Floor, IOC Petrol Pump, Opp. IIT Mumbai Main Gate, Powai , Mumbai, Maharashtra – 400076
Monday – Saturday 11 AM – 8 PM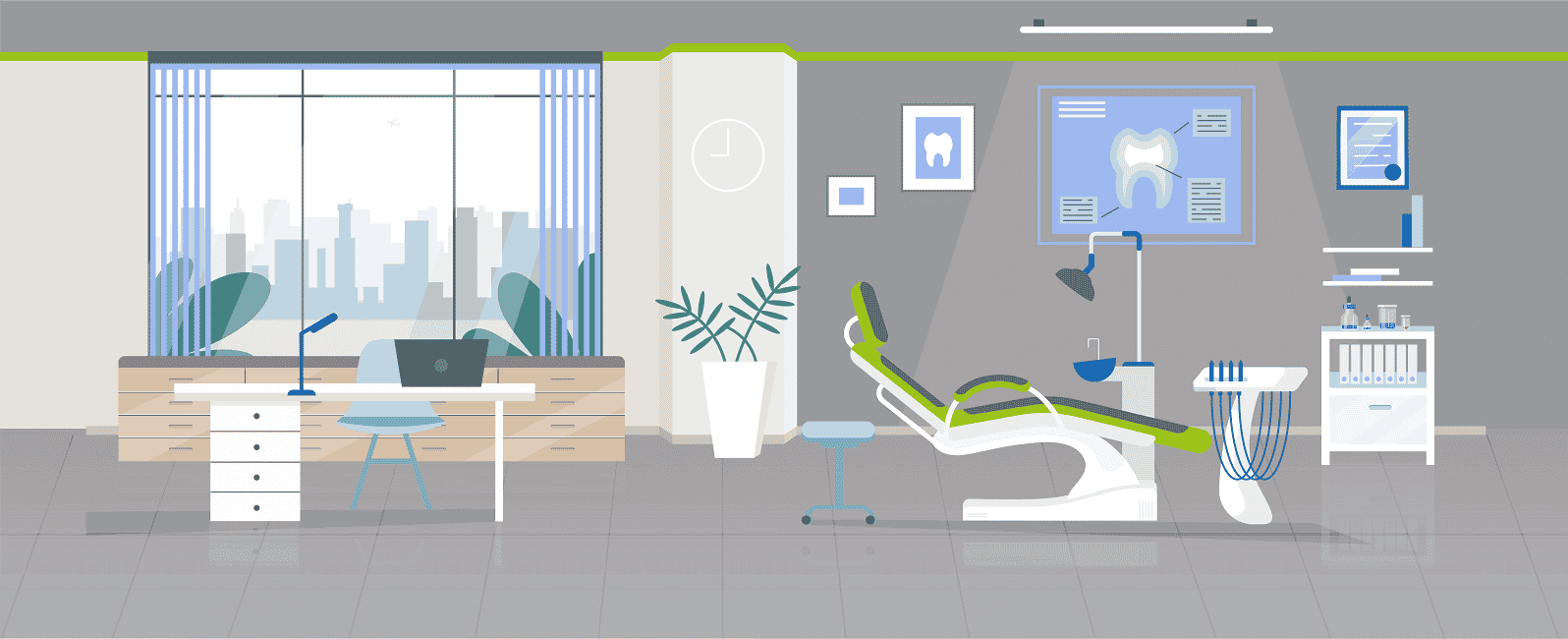 About Sabka Dentist Dental Clinic in Powai
For the city of dreams, for the city that never sleeps, imagine having discomfort due to a toothache or worried about the oral health of our loved one as well as ourselves. Don't let any dental problem be a hindrance to your pacing lifestyles. We at Sabka dentist in Powai believe in providing expert dental care experience in comfort and convenience, which is a matter of priority and right that every individual must receive. Sabka dentist in Powai has been providing exceptional services that will change your perspective of having dental treatment. Sabka dentist is one of the largest chain of dental clinics in India, which provides reasonable dental care services to the masses. We stand by having more than 100 operating clinics across major cities in India. Providing treatment under the guidance and purview of 550 experts. We take pride in making our establishment to access middle-class and lower-middle-class population in urban India. Offering you an experience that will ensure your comfort and assure you of your treatment taking in a calm surrounding, Sabka dentist will amaze you with our painless and up-to-date dental treatment.
Facilities provided at Sabka dentist in Powai
Checkup and consultation:
At Sabka dentist in Powai, we provide free dental checkups and X-rays, and also dental treatments at a very affordable cost. We always try to achieve bigger goals in life, but not only by giving treatments also be in touch with our patients for lifelong to maintain their oral health care too. Our expert recommends each patient for a dental checkup every six months.
Advanced technology:
Sabka dentist uses the highest standard of technology with constantly updates. We always try to achieve and stay aware of the emerging technology to create the patient's experience with high satisfaction. Here are some technologies below Sabka dentist uses to ensure the best technology user:
Clear Aligner or Clear Braces
CAD-CAM Crown (Computer Assisted Design) and (Computer Assisted Manufacturing)
Zoom whitening
TMJ disorders:
Sabka dentist in Powai treats an array of dental issues on of which is the 
Temporomandibular joint disorders
 and, which is evident by symptoms of acute pain in front of the ear which can radiate to the neck, shoulders, jaw, therefore lead to causing migraines.
Dental veneer:
Dental veneer
delivers a good smile and appearance on your face. Veneers are used for 
root canal treatment
, discolored teeth, broken teeth, and misaligned teeth. Trimming and placing or cementing of veneer is done repeatedly to make the shape or size of teeth properly. 
Veneers 
are made up of porcelain and composite material to improve the aesthetics.
Dental implant:
At Sabka dentist in Powai, you will get the services of replacement of 
missing teeth
 with artificial teeth that work exactly like natural teeth. If you need to replace a few or all teeth with diligence we are there to help you with 
implant treatment
. It corrects your bite and you can have your healthy food as natural teeth.
Root canal treatment:
Toothache and tooth decay, 
gum disease
 and tenderness of tooth due to having infected pulp inside the nerve, which needs the treatment of RCT to remove the infected pulp from the damaged teeth. Pain is normal in this process. however, a local anesthesia is given to patients to reduce the pain while undergoing treatment.
Dental crown:
One should replace missing teeth as soon as possible. Otherwise mesial drift, which is the tendency of teeth to move in mesial direction within the arch, will close the gap produced by missing teeth over time. Dental crown is also known as a cap. For example, you have a missing tooth, tooth injury, and having Root canal treatment or wisdom teeth to cover the gap or unprepared tooth, therefore the 
dental crown
 is placed which looks as exactly as natural teeth.
Orthodontics:
Orthodontic treatment
 is done to close gaps in between teeth, align crowded teeth and push back protruding teeth. We have orthodontic experts in our clinic in Powai, who provide orthodontic options like normal and 3M metal and ceramic braces. To correct a deep bite, open bite and increased overjet to alter your bite, you need to have orthodontic treatment (Braces). Many types of braces available at Sabka dentist in Powai.
Tips to Chose right Dental Clinic
Finding suitable dentists:
 Looking for the best dentist? Ask your friends & family, colleagues, neighbors, and family doctors, etc. If you are moving out somewhere do ask your doctor to make recommendations. We at Sabka dentist in Powai have got the best dentists on board to provide treatment. With experience & practice for years and continually acquiring training to keep them updated with advanced technology.
Convenient places and hours:
 People always find nearby clinics or else traveling far for their best dentist. To make this complicacy clear, we at Sabka dentist got our clinic near you with the best dentists. Most of the clinic opening hours are from 12 pm to 9 pm. Timing is flexible as per situations & patient requirements.
Payment options:
 We at Sabka dentist dental clinic in Powai provide EMI options to patients. The patients can be make payment easily by paying in installments at 0% interest with Bajaj Finserv or Capital Float or Snapmint EMI Network instead of making full payment.
Dental hygiene:
 Take a look around your clinic whether your location is at a good place or not? Are they maintaining their clinic neat & clean? Are dentists and staff using hygienic instruments? We at Sabka dentist dental clinic in Powai consider all of the above services at the primary level.
Cooperative & friendly staff:
 Providing treatment with respectful and experienced dentist feel at home is what we Sabka dentist dental clinic in Powai endeavor to achieve. Our pleasing dentist and staff are always giving their best to provide a comfortable environment and deliver a good smile on patients' faces while leaving the clinic.
Tell me more about Sabka Dentist, Powai
If you are particular about your dental health care, you ought to pick the best when it pertains to dental checkups and treatments. Sabka Dentist is frequently graded among the best dental clinics in Powai, Mumbai. At Sabka Dentist, people not only receive top-notch treatment for their dental complications but also get to enjoy one of the best in-clinic patient experience across India. Irrespective of the background or career of an individual, we ensure that all of our patients feel comfortable and experience absolutely no concerns when approaching or conveying their dental complications across to our dental surgeons. We are amongst the top dental clinic chains in Powai, Mumbai, and have a legacy that is unrivaled by any other dental clinic in Powai, Mumbai, India. Our dentists are some of the best dentists in Powai, Mumbai. Sabka Dentist often makes it to the list of best dental hospitals in Powai, Mumbai, owing to our amazing team of dental experts and doctors, and advanced facilities within our dental clinics. Sabka Dentist was launched back in October 2010, with a single facility in Vile Parle. Currently, we have grown to around more than 100 clinics in Mumbai, Pune, Ahmedabad, Surat, Bangalore, Navi Mumbai, Thane. Our team works to encourage better oral health and help men, women, and children to truly feel and look good, and proudly carry their smiles. No wonder, because of our team's dedication and vision to help spread smiles across the world, we have consistently managed to make it on the list of top dental hospitals in Powai, Mumbai. Therefore, the next time you want to visit a 'teeth hospital in Powai, Mumbai, we should be at the top of your list of dental hospitals in Powai, Mumbai. Consider us your own 'Apna Dentist'; our dentists are some of the best dentists in Powai, Mumbai, and we can help you with your dental problems so that you can carry on and spread joy and happiness across with your wonderful smile.