Dental Clinic in Bhattar Road
Address: M/1, Mezanine Floor, Bhagwati Darshan Appartment, Near Umabhavan, Bhattar Road, Surat, Gujarat 395007.
Monday – Saturday 11 AM – 8 PM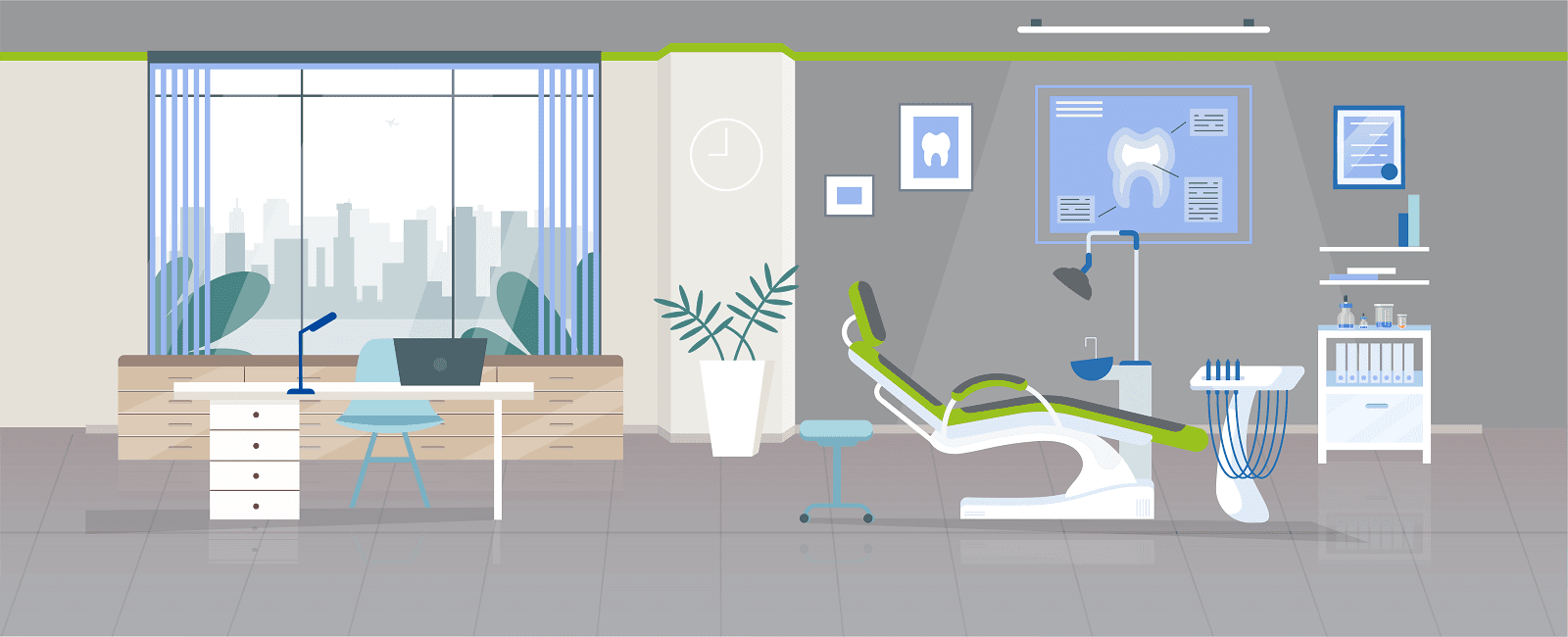 About Sabka Dentist Dental Clinic in Bhattar Road
Offers a relaxed and unique dental care experience, coupled with the highest standards of dental treatments. Dentistry absolutely need not to be anything less than a pampered pleasant experience.
Dental treatments in Bhattar Road, Pune at Sabka Dentist dental clinic confines in a calm surrounding and, will amaze you with how painless and fast most of the modern dentistry is!
At Sabka Dentist, our aim is to provide good oral health and create beautiful smiles. In the process of achieving this, we provide an excellent implant, preventive, restorative, and conventional dentistry.
Our commitment to these goals provides you with unparalleled service with the highest standards of dental hygiene in a comfortable and pampering environment. We know you will be delighted, not only with the treatment but with the way you are treated. Here you will find a welcoming ambiance with warm, friendly staff and total transparency.
Our Services
All dental treatments from dental crowns to major smile makeovers; a wide range of dentistry procedures and full mouth dental implants; everything is available under one roof!
The well trained and specialized dental team constantly staying updated through continuing dental education.
State of the art treatment techniques and instrumentation.
Value for money treatment options and costs.
Zero waiting policy.
Priority treatment completion at no extra cost for time-bound patients.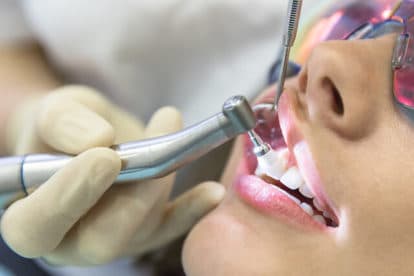 If you are looking for any type of dental treatment like metal free crowns and bridges, veneers, dental implants, tooth whitening, implant dentures, smile corrections, gap closures, fixed teeth, root canal treatment, gum surgery, kids dentistry, laser dentistry, gummy smile correction, wisdom teeth extractions, dental X-rays, etc., we are the ideal choice for best dentists for dental treatment in Pune, India.
Tell me more about Sabka Dentist, Bhattar Road
If you are one of those individuals who are particular about your dental care, you must select the best when it pertains to dental checkups and treatments. Sabka Dentist is frequently graded as one of the best dental clinics in Bhattar Road, Pune.
At Sabka Dentist, people not just get top-notch treatment for their oral troubles, but additionally, get to enjoy one of the greatest in-clinic patient experience across India. Regardless of the background or career of an individual, we make sure that all of our patients feel comfortable and face no concerns when approaching or getting their issues across to our dental surgeons.
We are one of the top dental clinic chains in Bhattar Road, Pune, and have a legacy that is unrivaled by any other dental clinic in Bhattar Road, Pune, India. Our dentists are undoubtedly some of the best dentists in Bhattar Road, Pune.
Sabka Dentist often makes it to the list of best dental hospitals in Bhattar Road, Pune, owing to our great team of dental experts and surgeons, and state of the art facilities within our dental clinics.
Sabka Dentist was established way back in October 2010, with a single facility in Vile Parle. Now, we have grown to around more than 100 clinics in Mumbai, Pune, Ahmedabad, Surat, Bangalore, Navi Mumbai, Thane.
Our team at Sabka Dentist constantly strives to encourage better dental health and help individuals to feel and look good, and proudly carry their smiles. No wonder, due to our team's dedication and vision to help spread smiles across the world, we have frequently managed to make it to the list of top dental hospitals in Bhattar Road, Pune.
Hence, the next time you are planning to visit a 'teeth hospital in Bhattar Road', Pune, we should be at the top of your list of dental hospitals in Kothrud, Pune. Consider us your own 'Apna Dentist'; our dentists are some of the best dentists in Bhattar Road, Pune, and we can help you with your oral problems so that you can always spread joy and happiness across with your wonderful smile.

Hozefa Lakdawala
12:35 22 Jun 22
Good Treatment but after free check up should tell cost of treatment and ask to people want treatment or not.Overall good.

Divyesh Jariwala
02:43 22 Jun 22

Sandip Patel
16:00 17 Jun 22
Very good atmosphere and Understand the point's in details..

CHINMAYEE PATRA
12:46 10 May 22
The best dentist experience I could ever have.

Bharat Sharma
14:24 25 Apr 22

anisha parik
05:31 15 Mar 22
The doctor and the nursing team are just amazing!

anmol modi
13:44 28 Feb 22
Very nice and smooth experience. Doctor was very polite, very satisfied.

907_Jitesh Murarka
08:39 26 Feb 22
Very nice treatment having good knowledge about teeth and gives good guidence that helps in future

Premanshu Maharana
15:42 17 Feb 22
GOOD SERVICE + BUDGET FRIENDLY +GOOD BEHAVIOR STAFF

Shivam Barhate
05:42 27 Jan 22
Doctor and staff very co-operativeBut only clinic not cleanLocation of office is not wellBeside the toilet very dirty smell from it

Kishor ramjibhai Surati
05:38 02 Nov 21
Sabka dentist really stand with it's name.. treatment was vveey good even pocket friendly.Doctors are very competitive and takes utmost care of patients.

sumit kumar agarwal
14:00 18 Oct 21
All staf clever and good positive responce

Dharmendra Pawar
13:50 14 Sep 21
Very good service and good response, kind nature...

shiva sharma1023
14:05 04 Sep 21
Sabka dentist very nice clinic Dr. Ashika bhatt and staff members all are cooperative and friendly Dr.Ashika is really a very nice doctor she does her work very nicely and patiently and also explains everything so perfectly clear all the doubt and queries so nicely and politely really a nice doctor and staff really got impressed with her.

Pratham Issrani
18:28 04 Aug 21

Ajay Kriplani
08:30 24 Jul 21
I have done my RCT treatment at Bharat sabkadentist ..I had fear of painfull treatment .but doc has done pain free ..good service provide by their staff.

Usha Poddar
05:20 06 Jul 21
Here is good service of Sabaka Dentist Bhatar Road Clinic All Clinical Staff and Dr. Namrta Karmadhwala is so Co-operative . If Anyone Have Dental Problem once you have to Visit Over Here in Sabka Dentist Bhatar Road Clinic....😊😊😊

nitin gajera
13:49 01 Jul 21
I have done treatment of my wife. She has done tooth filling from doctor practicing here. It was good experience.

Vanish Chevli
13:30 25 Jun 21
good service provide by all staff..good clinic in bhatar area..cooperative staff.

SAGAR SATHE
06:38 25 Jun 21
बहुत ही व्यवस्थित तरीके से चैक किया

Arun R. Prajapati
06:36 21 Jun 21
I am cleaning my teeth today, dentist given treatment very good,& good attitude.

Paresh Patel
08:32 21 Apr 21
Best ..I very happy to clean my teeth . N service is best ..

Hardik Mehta
15:00 24 Mar 21

Aashirwaad Creation
13:54 11 Feb 21
The clinic was very clean all hygiene aspects were very well maintained. Welcome attitude and inspection with X-ray examine was quick and highly satisfactory. The Lady Doctor Nidhi Desai nicely explained the present condition of my teeth and immediate measures like Tooth extraction,Implant, crowning to Bridge to be taken with charges for these services were very well explained with patience. A very nice and satisfying experience. Keep it up.

Harshad Vashi
10:33 10 Feb 21
Value for money. You guys are doing your work very professionally. I have got the updates on time via call/messages & I would also like to give special thanks to Dr Nidhi, who responded to almost all of my calls.Thank you

dharmendra pawar
09:27 05 Feb 21
Great qualified doctor who did the cleaning. Appointment on time

Aman Narang
12:37 09 Jan 21
I am personally very much happy with the service given by Sabka Dentist. My husband recently did a filling on his tooth and we find the service really food. It's value for money. Cost effective with good service. I also do my regular cleaning to teeth at sabka dentist. I suggest that all should take service of Sabka Dentist and you will yourself see how cost effective it is with beat service.

Yogita Panchal
04:50 29 Jul 20

ami Katwala
14:32 19 Mar 20

Veniit Mour
06:45 19 Mar 20
Nice service good cleaning i am happy

Manoj Panchore
05:47 19 Mar 20
Nice service good all saff 🙂

Ali Mansuri
07:10 18 Mar 20
I have done root canal treatment n cap.. I am very satisfied with treatment n done by sachi modi.. but she doesn't give me discount...

sumiti mehra
13:20 17 Mar 20
Sabka Dentist is really defining what it name says...Doctors are highly experienced and they explain every procedure during treatment...Staff are very helpful...I highly recommend to all people out there...

Pankaj Pareek
09:35 16 Mar 20
Good facility And Good Service

Sandeep Shinde
15:09 14 Mar 20

Manoj Parekh
12:58 14 Mar 20
"Sabka Dentist" They've got really experienced and skillful doctors with proper management along with maintaining proper hygiene.I got really quick results (approx. 9 months) in teeth alignment by braces by the adept hands of Dr. Zuber. He is really skillful that he patiently did the treatment in every appointment along with giving me whole explanation of the procedure of treatment.. So that I am aware of what all procedure is going on with my teeth at every step.I highly recommend you all to get treated by Dr. Zuber at Sabka Dentist because I had a very satisfactory experience throughout my treatment.Management has also been so well that they haven't missed any reminder call for appointments other than texts throughout my treatment of more than a year.Sabka dentist is so trustworthy that currently 4-5 relatives of mine have been the patients here at Sabka dentist.

Garvita Surana
07:47 13 Mar 20
Nice service good work scaline I am happy thank you all satff good

Shishank Singh
07:48 12 Mar 20
It was a nice session. Visited for my daughters and my checkup

Ramji Tiwari
07:27 12 Mar 20
Good dr sachi modi thanks

Basant Nemani
15:12 11 Mar 20
Guidelines is best for treatment.

Bablu Patro
12:06 11 Mar 20
Good thank you Dr Sachi modi

AmiT Parekh
08:50 07 Mar 20

Good best service thank you

PRAMOD KUMAR
07:44 05 Mar 20
Excellent service. Expert doctors and very good behavior.

jitu Patel
06:41 05 Mar 20

Piyush Agarwal
15:26 03 Mar 20
Good nice servie thank you all dr and all satff

Abhishek Bedse
12:38 02 Mar 20
Good nice plac god all satff

VANA HUZEFA
12:12 02 Mar 20
Good nice service thank yoh all dr and all aatff good

vinod mourya
08:24 02 Mar 20
Nice good experience with Santa dentist good

सुरेंद्र मिश्रा सुरेंद्र मिश्रा
07:09 02 Mar 20
nice service thank you dr sachi modi god all saff and recptionist very hygienice place

AKSHAY Pal
06:55 02 Mar 20

Ravidutt Sharma
15:01 29 Feb 20
Very Good Corporation & Cheaf Price

mukesh patra
06:55 29 Feb 20
Very good nice service good all staff Dr sachi modi best Dr

Suresh Minama
07:59 27 Feb 20
Nice service thank you dr sachi modi all saft good

Laddu Tulsyan
06:45 27 Feb 20

Kalpesh Topiwala
15:19 26 Feb 20
Nice service good work I am so happy all very good satf

Vishal Otari
13:17 26 Feb 20
Good nice service and very helpful all staff i am happy best place

Vivek Rajput
06:26 26 Feb 20
Good nice service so good 🙂☺️

sankesh sarkale
12:27 24 Feb 20
Nice facility given, humble staff.

Nidhi khanna
14:59 21 Feb 20
Good thank you dr sachi modi

YadavShivasre Chhotelal
08:41 19 Feb 20
Good best service nice i am Happy all staff best vgood

Bharat Kapadiya
14:18 18 Feb 20

SATISH RATHOD
12:19 18 Feb 20

Nikita Sanghvi
12:24 15 Feb 20
service of sabka dentist and checking is very fine and satisfied.

bhavin shukla
13:56 14 Feb 20

Bobby Desai
05:39 14 Feb 20
Good best nice service I am happy

Alok Agarwal
13:55 13 Feb 20

niks Chauhan
08:05 13 Feb 20
Nice dentist very calm and friendly

Agarwal Sunny
07:38 13 Feb 20

Subodh Master
12:57 11 Feb 20

shabaaz nirban
08:06 08 Feb 20

mayur jadhav
13:13 07 Feb 20

Deepak Singh
06:05 06 Feb 20

sarswati myuzicle group umara de gopal gawai
05:12 06 Feb 20
Good nice i am happy all staff good

Akash Chaudhary
15:13 05 Feb 20

Ajay Pardeshi
05:25 05 Feb 20
Doctor is very kind hearted, very intelligent and well behaved. I like her behaviour, her way of talking. Clinic is well cleaned


saket joshi
07:37 01 Feb 20
Nice service i am happy all staff very nice good

AJAY BELSARE
13:12 31 Jan 20
Good service good patient counselingThank you sabkadentistHappy with treatment

Ronak Bhandari
07:48 31 Jan 20

mkp aman Raaz
07:04 31 Jan 20
Good I am happy nice place

Phoolchand Kahar
06:54 31 Jan 20
Good nice place thank you very good Dr poja

Baramh chari mistri
06:50 31 Jan 20
Good nice service thank youdrsachimodi

Ujwal Prajapati
08:39 30 Jan 20
Good nice service thank you Dr Sachi modi all satf good

Vinod Dayani
06:51 30 Jan 20

Pammi Narang
06:10 30 Jan 20

hitesh mistry
12:37 28 Jan 20
Good place nice I am happy thank you Dr vijay 😊

Deepak Patil
15:13 27 Jan 20
Nice good best I am happy my teeth good

Aziz ansari
13:39 25 Jan 20
nice place all good staff Dr best

Sangita Wankhade
13:32 25 Jan 20
Nice thank you sabka dentist happy 😇😇

Manish wankhade
13:30 25 Jan 20