Dental Clinic in Krishna Nagar
Address: First Floor, Shop no-114, Maruti Plaza, BRTS, opp. Vijay Park, above Dominos Pizza, Krishna Nagar, Ahmedabad, Gujarat 382345
Monday – Saturday 11 AM – 8 PM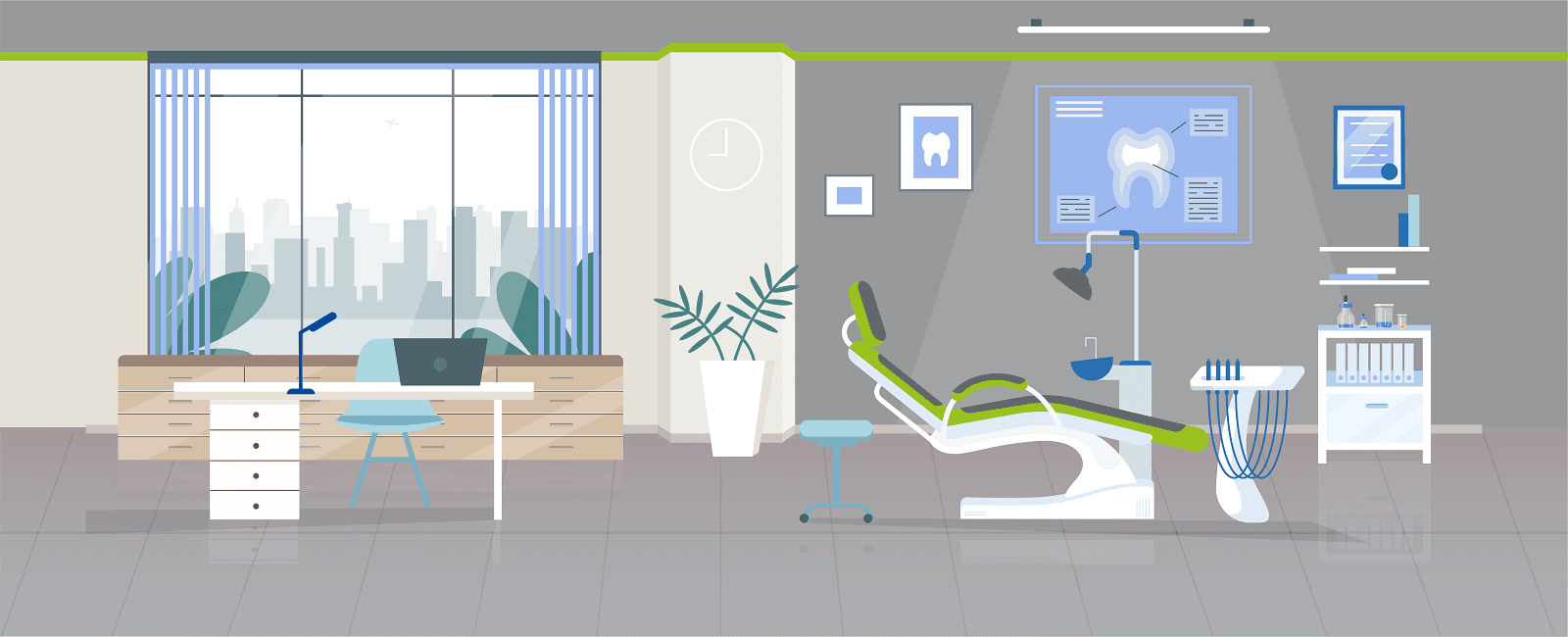 Ajay Mathukiya
05:54 23 Oct 21
Good treatment and dr ami shah cleaning and good staff and protocols best thanks 😊😊😊😊

Gundu Bhai
13:03 22 Oct 21
Protocol is bestTeeth pain.

Krishna Rajput
07:30 22 Oct 21
Implants suggestions, composite or filling.Good behavior of all people .

patel hariom
13:25 18 Oct 21
Good advice for teeth treatment.

RITESH PATEL
06:19 18 Oct 21
I come here to check upMy teeth and its really good service. Doctor is so friendly and very intelligent. I really love it.

Hiren Prajapati
05:22 18 Oct 21

I Started My Treatment Aftr a Month Of My 22nd Bday.... ❣️😍Nd Now It's Almost A Year Nd My Frnds Family all Are See The Difference Nd Askin Me Who's The Dr. 💛The Bst Faculty StaffI Really Thank To Dr. Urvi Nd Dr Chettali 😍❣️for Such An Easy Treat To Me😍😍💫💫💫

jitu bachani
12:37 11 Oct 21
Doctor Ami Shah informed me about implant and filling and guide me and my momy very nicely.. checked done properly and given proper guidance..I will definitely recommend everyone to visit. Keep smiling 😁

Priyanka Lakhwani
14:27 09 Oct 21
Solution Suggestions ByDr.AimnBresseis treatment and Metal treatment tutth

Kailash Mali
14:11 08 Oct 21
Best treatment ans ood heal up and best protocol and sport staff and cleaning treatment dr ami suggest thanks

ramesh joshi
11:56 05 Oct 21
Dr . AmishaVery Good Experience About Knowledge Cleaning And Everything

Mc Junglee
12:59 04 Oct 21
Good cheak up and best treatments suggest and dr ami treatment breaces auggest and best clinic protocol and triendly doctor and supportive staff and thankyou

Kalpesh Lodha
14:14 28 Sep 21
Good service provide and good dr contention and braces treatment dr ami Shah and protocol best thanks

Jully Sikaravar
07:14 16 Sep 21
Good servises and cleaning in the prefet and her team are excellent and highly recomended them to eceryone and dr ami shah best treatment sugest good protocol

Rahul Gohil
14:59 13 Sep 21
The teeth cheking was very good and Dr. Said me to teeth cleaning and

AKSHAY BHOLA
13:19 11 Sep 21
Very nice service.Dr Ami shah tell me about cleaning ,felling and composite ... awesome treatment here.

BHARAT Geloth
13:01 11 Sep 21
EXCELLENT SERVICE AND MANAGEMENT BY SABKA DENTIST KRISHNANAGAR.ALSO DENTAL CLEANING IS BEST SERVICE BY AMIBEN

gopal purohit
14:17 07 Sep 21
Good clinic..nice service provided by dr ami shah..very cooperative doc n staff too.

Mahi Ghodasara
12:16 06 Sep 21
Good checkup . Satisfy fully with checkup. I suggest, If any dental related problem definitely visit here definitely get good result and satisfaction. Keep it up for society. Dr Ami shah provides good consultation with minimal charges.Thank you .

Vedant Patil
12:25 04 Sep 21
Good clinic and good service and follow protocol and best experience thanks

Chouhan Pooja
16:28 02 Sep 21
Good exercise and clinic and Dr Amo best treatment segust and filling your are best and thnx Sanka dentist Krishna nagar

Sailesh Chauhan
07:17 27 Aug 21
Thanks to Sabka dentist..Specially thanks to dr.Ami shah..

Mrunali Newaskar
04:26 26 Aug 21
Nice advice and good treatment by Dr .

Umesh soni
15:20 18 Aug 21
Very good clinic and good experience and thnx sabka dentist

Sajid Mansoori
06:18 17 Aug 21

Nirali Modi
14:59 12 Aug 21

Bhavna Gohel
07:41 06 Aug 21

Sudhir Patel
06:24 29 Jul 21
Nice staff and nice dr treatment and so beautiful clinic

sunilkumar vaishnav
14:44 26 Jul 21

Hetal Mansuri
14:27 24 Jul 21
Treatment is very well.Dr.urvi and Dr.Ami both are well trained, staff also very good, i am satisfied.5* given by me according duty

kirtibhai patel
12:20 24 Jul 21
Very well experienced team of doctor and staff.I would suggest everyone to visit for a dental checkup here .

Sunny Padhiyar
12:50 20 Jul 21
Dr.Urvi and Dr.Ami are co-operative and understand problem easily and give perfect solution.Their co-operative nature encourage me to suggest same doctors for my dear and near.

Amisha Prajapati
03:47 20 Jul 21
My check_up best and dr good and staff best protocol and my experience betar and nice best clinic and thankyou sabka dentist

Karuna Soni
06:40 16 Jul 21
Good and, best clinic my chekup and dr nicethanks sabka dentist

Meenakshi Patil
06:34 16 Jul 21
I went to sabka dentist for my dental issue that is space between my teeth. and i dont want to wear bracse Dr told me my problem can be solved by aligner treatment. All the details about my case has been described by the dr. Staff is also very active. They maintain all the protocol during covid time .Now , my aligner treatment is started at sabka dentist krishnanagar branch and its going smothly without any pain and discomfrtDr. Urvi has done amazing job.Do visit for your dental treatment.Thank you

MANOHAR BANJARA
15:00 15 Jul 21
best experience qnd good clinic protocol and best treatment so thanyou sabka dentist

Gangster Gaming
07:14 13 Jul 21

Dharmi Acharya
12:39 10 Jul 21
Good experience and staff and clini very good and Dr consenting thankyiu sabka dentist

Chandrakant Patil
14:18 03 Jul 21
Excellent work and supportive staff

Divyesh Malaviya
06:13 03 Jul 21
Very very helpful and knowledgeable . Provided right guidance.

Niraj Mokashi
05:30 28 Jun 21
Cleaning and remove teeth. Good service with co-operative nature.

Rajesh Prajapati
13:24 26 Jun 21
Sabka Dentist krishnanagar branch is really great and caring.All staff have caring behaviour.I share my personal experience.Really Good treatment and great caring.Thank you soo much

Sunny Pansuriya
05:39 25 Jun 21
Very good and best. Treatment safe clin clinic and protocol best Dr construction thankyou

Jiniya Rohan
13:57 22 Jun 21
Excellent work done by Dr. Urvi Rathod. I got composite filling in several teeth. Currently getting treatment to align my teeth with invisible aligners and the initial results are unbelievable. Highly recommended!!

Jitesh Keswani
12:51 22 Jun 21
Bahot hi acha experience tha

Chavda Mehul
13:04 16 Jun 21
I completed my RC treatment at Sabka Dentist Krishnana Nagar, Nikol. And i am giving my Genuine review for it after two months. I am feeling very well after treatment and Doctor Urvi guide very well with staff during treatment.

Hiren Meruliya
12:36 14 Jun 21

Naresh Kokate
13:34 09 Jun 21
Best treatment provide by the dr. Staff dr are very polite best dentist clinic to visit covid time they follow alll the safty menejment safe clinic to vijit than to the highly recommended

Velankanni Matha Church
07:21 05 Jun 21
Best treatment provider by the de staff and dr are very polite best dental clinic to visit covid tine they follow all the safety thanks to the team highly recommend

kamal khatri
05:55 05 Jun 21

Bipin Solanki
12:53 04 Jun 21
Awesome experience with full safety.

Kushal Chawla
14:04 03 Jun 21
Treatment done perfectly. All covid protocol follows by the Dr and staff. Best dental clinic to visit during covid time. Thanks to the team

Umesh Contractor
12:41 03 Jun 21
Good clinic and best check up

Vanjara Sushila
04:36 27 May 21
Sabka Dentist me treatment karva ke bahut achha laga Aur achhe Se dant saf huweGood work hai Sabka dentist me

Rajesh Keswani
05:42 17 May 21
Nice experience with sabka dentist,staff is very supportive and caring.

Shraddha Gondaliya
06:16 04 May 21

Jaipal Shewani
13:28 24 Apr 21

manish korjani
05:57 22 Apr 21
The doctor and other staff at Sabka Dentist are very nice. I have been treated very nicely here and I am very happy that the treatments have been done by taking good care of the teeth. Thank you very much dear doctor.Thanks Dear Doctor And Staff👍

mayank makwana
12:06 21 Apr 21

Ashish mobile care
07:36 19 Apr 21
Satisfying experience, Staff was very helpful throughout the treatment and Dr. Urvi made things easy and less scary for a first timer like me. Highly recommended.

suhaan Roy
06:16 17 Apr 21
We had very good experience with the treatment at Sabka Dentist. Doctor and staff were very much responsive and professional.I highly recommend Sabka Dentist for any kind of dental treatment.

My exprince so goodAnd doctar and staff behavior so goodThank you

vijendra yadav
06:47 10 Apr 21
Good clinic and good check up and staff

Manish Desai
13:23 08 Apr 21
Best check up and protocols and staff thanks sabka dentist

nisha patwa
06:51 08 Apr 21
Good Chech up and clinic and staff and

Genaram Choudhary
05:35 08 Apr 21
good treatment and good experience and good dr urvi

Zalak Shah
12:30 26 Mar 21
Best check up and treatment and good clinic

nikunj vardoriya
04:31 25 Mar 21
To be honest this is best dental clinic in the area and btw if you fear of dentists Dr.Urvi is the one you wanna see bcs she is so professional, know what's she doing! And kind of funny tooGreat service keep it up!

Aakash Nayi
11:57 23 Mar 21
Best treatment an good experience

Lakha Bhai
04:32 23 Mar 21
Excellent support and treatment

Das Ganesh
13:47 17 Mar 21