Dental Clinic in Krishna Nagar
Address: First Floor, Shop no-114, Maruti Plaza, BRTS, opp. Vijay Park, above Dominos Pizza, Krishna Nagar, Ahmedabad, Gujarat 382345
Monday – Saturday 11 AM – 8 PM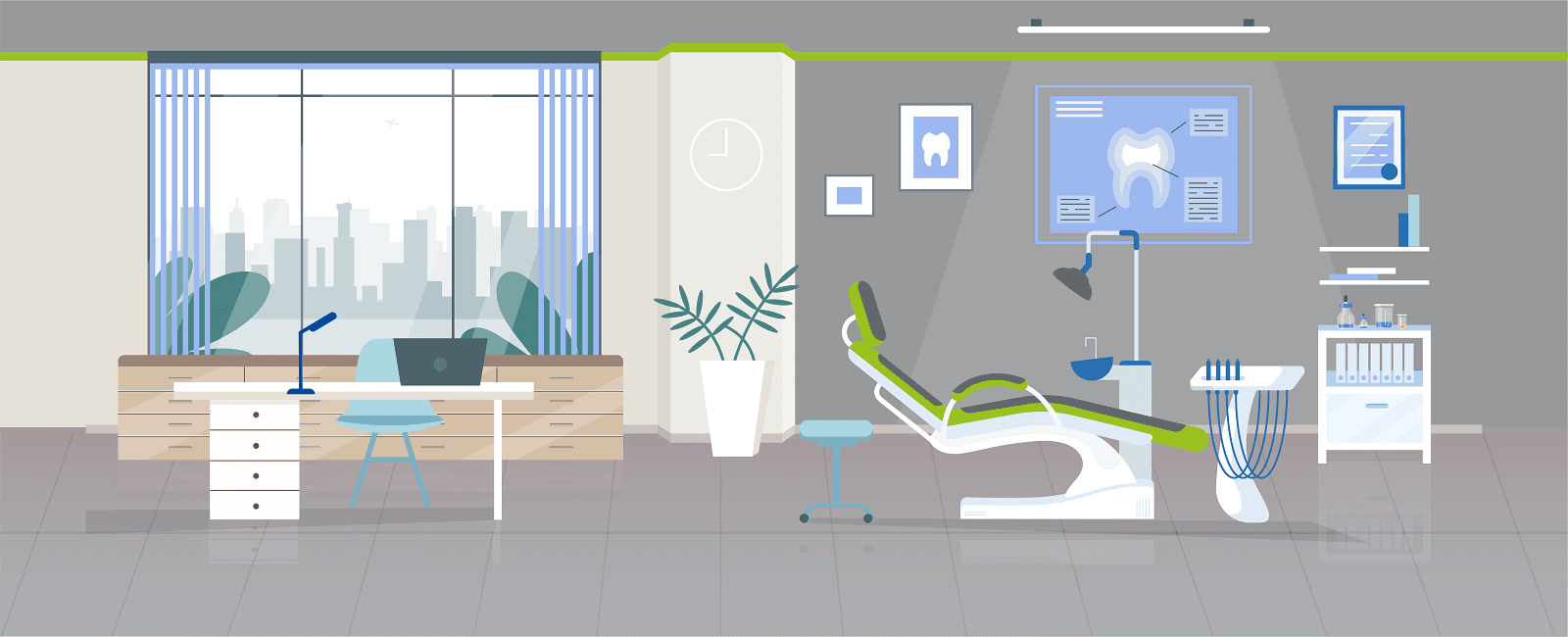 About Sabka Dentist Dental Clinic in Krishna Nagar, Ahmedabad
You have been to doctors whenever you faced problems like neck, body, eyes and few more. But, have you ever been to a dentist when you faced toothache or pain in the tooth? Well, you may think that Dental treatments are expensive, painful, and slow!
But at Sabka dentist in Krishna Nagar, Ahmedabad stands exceptionally. It breaks all the stereotypes or the thoughts that people get related to the dental clinics.
Sabka dentist is a fast running dental chain amongst all the dental clinics in India. It has spread its Brand name across the cities of Bangalore, Mumbai, Pune, Surat, and Ahmedabad. We have a team of more than 500 working members with 100 and more clinics across India.
The motive of Sabka Dentist is to spread all over the country and provide dental treatments at reduced rates. Sabka Dentist is accessible to everyone with less amount of money or a large amount of money. Making everything convenient Sabka dentist uses high-standard technology, breaking the barrier of using traditional means of dentistry.
At Sabka Dentist in Krishna Nagar, Ahmedabad, we have various types of topmost dental experts like Endodontists, Pedodontists, Periodontists, Implantologists, Orthodontists, and even general Dentists who work efficiently towards the betterment of the patients and their oral care.
We keep improving the condition of the patient's oral health by giving them daily updates about teeth and mouth. Dentist in Krishna Nagar, Ahmedabad, our dentist brings personal connections with the patients to let them know how important they are! At our clinic in Krishna Nagar, Ahmedabad, we have a warm welcoming staff, topmost dental professionals, and a positive environment.
Dentists in Krishna Nagar, Ahmedabad, follow the protocol of maintaining privacy. Hence, our dentist follows the protocol of keeping the information personal. We charge our patients for the treatment at minimal prices.
Being the most affordable dental clinic in Ahmedabad, we also offer our patients with Every Month Installments (EMI) to the patients at Zero percent interest rate, making them free from the financial burden and offering the best dental care. At Sabka Dentist we care for everybody's time. Hence, we provide our visiting client with Zero waiting policy.
At Sabka Dentist in Krishna Nagar, Ahmedabad, following are the treatments provided
How to reach Sabka Dentist in Krishna Nagar, Ahmedabad?
Sabka Dentist is a uniquely made clinic in the locality of Krishna Nagar, Ahmedabad. Simple and effective methods of choosing and selecting a dentist is necessary and by keeping the following headpoints in mind you will get the best clinic:
Search for the recommendation that is from a reliable source!
See for a dental clinic that is clean and hygienic!
Dental staff should be polite and helpful!
All the dentists should be knowledgeable !
Search for the dental clinic that has financial perks!
All types of dentists should be available under one roof!
The dental clinic should be close to your place.
They should be available on call, chat or their website!
How can Sabka dentist help?
Visiting Sabka Dentist in Krishna Nagar, Ahmedabad, provides transparency, faith, and comfort to the patients. One can be now free to speak about the issues at Sabka dentist as information will be given privacy.
Sabka Dentist makes it possible for every person, regardless of their status to opt for dental treatments. We are the only dentist in Krishna Nagar, Ahmedabad, that stands out to be different from other dental chains in the locality.
The atmosphere will give the patients a fearless aura. To experience the wonders of Dental treatments under one roof Visit Sabka Dentist in Krishna Nagar, Ahmedabad, today or book an appointment.