Dental Clinic in Vijayanagar
Address: 45, 17th Cross Rd, Govindaraja Nagar Ward, MC Layout, Vijayanagar, Bengaluru, Karnataka 560040.
Monday – Saturday 11 AM – 8 PM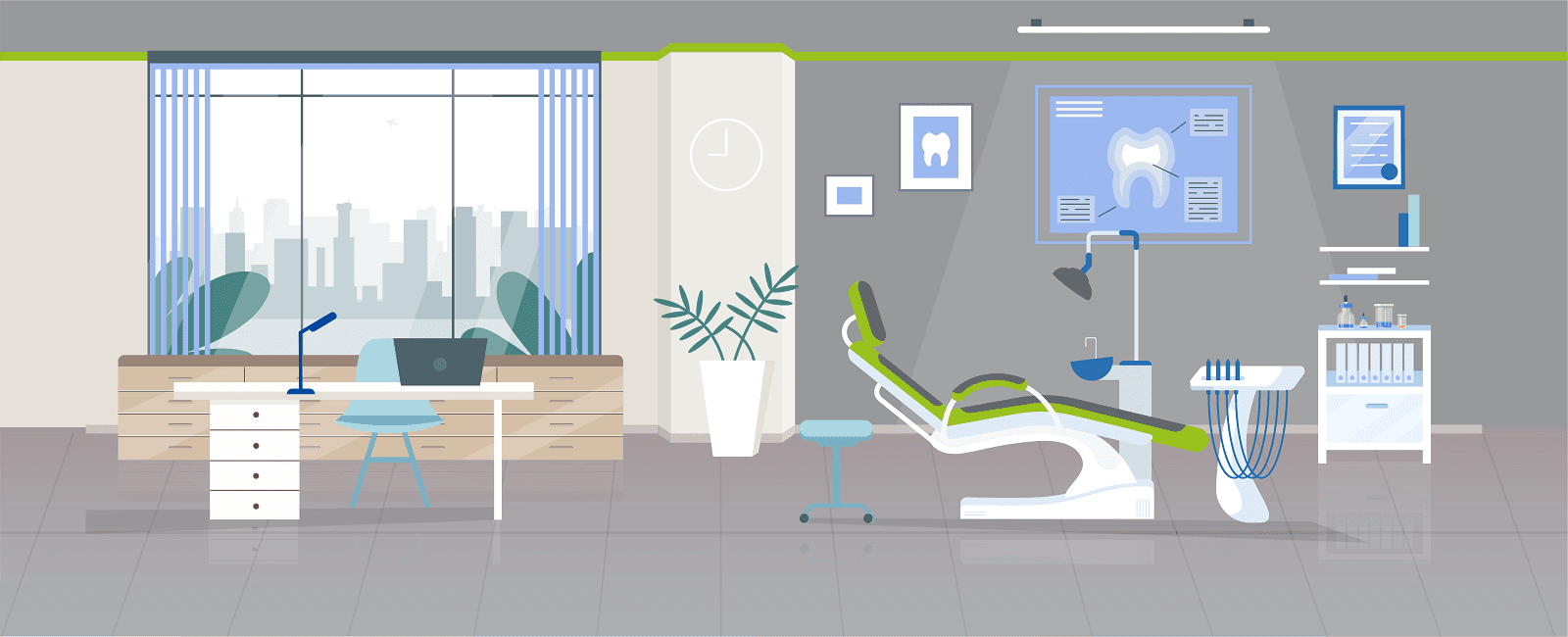 Quick appointment, good staff & cleanliness.

gururaj prabhu
12:04 24 Feb 21
Nice and Clean place.Professional and polite staff.Kind, caring and efficient, Dr NikitaPleasant n comfortable experience throughout ...

Priya Rajshekhar
12:37 09 Feb 21
Quick appointments. Clear diagnosis by the Doctor. Clarity in explaining to patient on status, procedures, choice of types of teeth treatment etc financing methods etc etc

S. Chandrasekaran
14:07 01 Feb 21
Just visited for consultation and treatment was explained very well, place was hygiene also

Darshan G R
05:55 22 Jan 21

Shiva Prasad
13:59 18 Dec 20
Very professional team. Happy and smiling customer here.

Yallaling S J
12:12 03 Dec 20
Currently my treatment is going on well equipped and experienced doctor they are treating patients like one of us which is nice and cool I'm so excited to see my after brace result thank you

Arun Shetty
10:49 13 Nov 20
Very clean and hygiene place,best dentist Dr.nikitha vernekar,she treated me ,she is good dentist,giving 5 star rating to her.........

RAKSHITH M
10:22 06 Nov 20
Had a good experience.the lady Dr. explained very well.hope to get better with my teeth problem s

GAYATHRI VIVEK
12:42 27 Oct 20
It's a quite professional and safest clinic to get the treatment done.

Kiran Kumar
10:49 30 Sep 20
Got a very comprehensive advice in a very professional manner; I was convinced of the capability and repeatedly visit Sabka for any tooth

HV Ramachandra
10:55 25 Jul 20
I was glad to visit this clinic... their service is just amazing.. the price is even reasonable..Thanks doctors


pushpendra singh
09:03 13 Jul 20
Not satisfied not even 2 months the fillings were intact, they swindled me and took rs.3000/- for small fillings , nos 4 fill ups just in no time they did, who also assured nothing will hamper for a year minimum. When approached again they say it is not the same filling, earlier they did fillings for the same. In one of the filling it had required root canal, but they did not suggest but just filled and made me to come again. When went again they say needs root canal. Please kindly make sure when approached get the words recorded to make sure you are safe. And have the drawings copied. They are definitely cheat but just canvass they are for all, cheaters.

shailendrakm km
15:24 03 Jun 20
Good Doctors treatment also very good

I'm really impressed by the way Dr Monisha carried my root canal treatment. On day one she has said they will complete my root canal in 4 visits and it happened. I waited for 2 months to give my reviews to make sure everything goes well, so far I did not felt any difficulties or pain. Thanks Dr. Monisha and Subka team vijaynagar

pradeep kottalage
15:06 27 Apr 20
Dr. Sandeep and Dr. Punita very good and polite doctor I went in Sabka dentist for RCT treatment Dr Sandeep done my root canal he is very professional and experienced ......he did my root canal painless in very reasonable price.... Finally I'm able to eat from my left side thanks to him and Dr. Punita for kind words.....and staff is very good....

Teju and Sharad
06:29 16 Mar 20
Dr Monisha was very professional in explaining in detail about my dental health.Filling and cleaning was done very well.Dr Nikita was also helpful and supportive. Will definitely take my kiddo and my wife for check up.Keep up the Good work!

Super experience in vijaynagar ...very nice dentist dr. Nikita ....very nice talking ..so reasonably rate also ...not wasting our time also..the best

Nutan Glass Pvt Ltd
10:01 03 Mar 20

Good Staffs are So care takers

sachin mali
15:08 12 Feb 20
Yes its nice place to get all dentist things done. Doctors are also teaching the patients regarding there teeth condition and I also liked doctors telling the patients how to keep the teeth clean and neat....!

Shiva Akula
11:07 28 Jan 20
Good response , well explained. Good offer, ciurteous

GopalaKrishna D
19:19 26 Jan 20
Overall it was good experience here. My mom and me both used this centre.

Mamatha Acharya
11:32 11 Jan 20
Overall very good experience with subka dentist treatment 😊

Manjula Allagi
16:14 09 Jan 20
Good hospitality by front office and Dr advises and treatment is outstanding

Suberb service good doctor

narasimha hc
08:59 28 Nov 19
Best doctors in sabka dentist

Presently I am 5th month in treatment , 07-11-2019 .I have paid once only while taking treatment plan after I didnt give even single rupee whenever if I have problem i can book a appointment the can visit and solve our problems they won't charge anything extra .As per my knowledge I am giving reviews.Good staff and good doctor.My plan remains 7 months will continue because I had took 1 year plan .Note- they might have asked extra charges by somebody but they didnt take extra amount I am continuing with my plan and one time paidIf anything I face issue with the staff or planning or treatment again I will modify this reviews .Better visite once Consult doctore know everything after decide yourself. It's left up to you

NRR ASSOCIATES & CO.,
15:26 08 Nov 19
Very knowledgeable and caring doctor & staffs . I've got done couple of procedures there and very satisfied with results and durability.

kiran Kiran
11:57 06 Nov 19

Lakshmi Shekar
07:32 05 Nov 19

sridar sridar
07:19 01 Nov 19
Excellent Job, Provided valuable feedback & consultation

ramakrishna acharya
10:39 31 Oct 19

Dr Chandana was fantastic..she cleaned my teeth without any pain and also doctors are not greedy and are very kind and informative

Very nice treatment process, consultation of good doctor & advise. Gives dental care solutions & sabka dentist nice clinic to visit for all ur dental problems. ✌️👍

Prashant Kulkarni
11:39 03 Oct 19
Good dentists. Honest consultation.. highly recommended

Eclipse ink tattoo Studio, Bangalore
07:59 30 Sep 19
Hospitality is good. Staff is kind and humble.Must visit once.

annappa swamy
13:40 25 Sep 19
Best place to come out from dental problems in Bangalore.

Shobha Shobs
15:50 20 Sep 19

Appreciate free consultation/dental check-up!

Alien Espionage
06:35 18 Sep 19
The treatment was really good. The operation with the patients were really awesome

Mohammed Khizer
14:27 16 Sep 19

kushal nagaraj
13:31 31 Aug 19
It was first time in Sabka Densist Vijayanagar. Best densist service with high professionalism and hygiene...

Rakshith Shivaram
06:41 22 Aug 19
Good treatment excellent service

Somashekar m shivanna
11:47 21 Aug 19
I'm taking a treatment In sabka dentist vijaynagar from last one n half month back and the doctor are very supportive n take caring while treatment of us n they tell us complete details abt our teeth n both the doctors r good n specially dr.chandana has magic in her hand she did a crown cutting very well . Let the ppl has to visit n take a treatment as possible as in sabka dentist only👌👌👌👌

Harshitha _pro668
13:10 24 Jul 19
I have had the good fortune of having Dr.Chandana as my dentist in Sabka dentist Vijaynagar clinic.I highly recommend Dr Chandana who works as a senior and head dentist in this clinic for all your oral health care.She is so professional,diplomatic,thorough and caring. She understand patients concerns and educates them on the procedures before execution.No pain or problem so far with my two sittings.She goes above and beyond the call of duty to make sure you understand what you should do with your teeth and mouth so you don't have future health risks.I really appreciate her quality work and found her to be one of the best doctors in the city.Thanks again Doctor

Vini Krishna
13:25 22 Jul 19
I had visited subka dentist vijayanagar branch.3 times in this week for tooth cleaning, Dr. Chandana addressed me. She has good nature of hospitality, good professionalism, polite communication. The staffs also good and professional. Treatmentwise, treatment is good.Special thanks to dr.chandana

Amrit Kumar
16:10 11 Apr 19
Got reference through one of my friend. Dr Chandhana treated me well she maintains good rappo with every patients thank you for your best treatment Dr Chandhana. All the subordinates who work over there are also kind and friendly.Thank you so much

preetha pp
13:29 06 Mar 19
I had visited subka dentist vijayanagar branch. Dr. Chandana addressed me. She has good nature of hospitality, good professionalism, polite communication. The staffs also good and professional. Treatmentwise I had taken tooth cleaning and cavity filling, treatment is good. Price is slightks high compare normal clinics.

Avinash G V
14:28 06 Feb 19

Just returning from your Vijayanagar branch after root canal and replacement of cap. CAD PEM. I have to give my appreciation for the truly meritorious and very effective services of Dr. Chandana and others. I feel that she might have been a gold medalist .-mnramesh

The best dentist of the Bangalore.I feel better.

Mr. Entertainment and Motivation Exclusive Videos
11:48 09 Jan 19
Best Dentist ever :)I visited twice _ it is affordable and they provide very good service

Jhosna Patel
19:00 21 Dec 18
I am Very happy to write this review about sabka dentist Vijayanagar.Very friendly environment. Well experienced Good doctors with proper suggestions with respect treatment.I thank Dr.chandhana and all support person'sThank you sabka dentist special thanks Dr chandhana❤️😘😀😀

DEVRAj PUNYA
12:20 12 Dec 18
I had visited sabka dentist vijayanagar clinic today morning, was a very good experience with Dr Chandana and team, have already recommended my friends and would recommend others as well.

Payal Suthar
11:17 01 Dec 18
I visited Sabka dentist vijayanagar clinic yesterday as I had severe pain in 1 of tooth, Dr chandana explained to me about my teeth condition got me X-ray for my tooth performed the treatment so well that I have no pain right now .Thank u doctor ChandanaAlso the receptionist is so well trained and polite, the moment I entered the clinic she greeted me with a smile and asked me I would take water, coffee .Very good clinic, recommend this to all.

Sunil Salomon
04:17 17 Nov 18
Very good experience with sabka dentist .Both doctors and the entire staff are so well trained and good.Overall a very good experience.Thank u team

Varsha Shah
04:25 16 Nov 18
I had a very good experience with Dr chandana , i was always afraid of visiting a dentist but had a very severe pain so visited for check up , good part about Sabka dentist is that they do not charge for dental checkup.As i was afraid Dr Chandana explained me very well and did the check up , post which she advised me to do teeth cleaning and cavity feeling , i am very happy by the treatment and no pain now .Thank you doctor and the entire team.Will surely recommend this to everyone.

aftabsumi Khan
04:22 16 Nov 18
I got my cavity filling and teeth cleaning done here and it was quite good.. Dr. Chandana was very good with there patients.. Thanks Sabka dentist. I will definitely recommend it to my friends


chandu rajahuli
13:03 06 Aug 18
I got my teeth cleaned with dental filling this was my first visit to a dentist after a very long time and it was a good experience. Dr. Chandana did her awesome work and made me feel very comfortable and approachable with a nice conversation. Thanks to Dr Chandana

Karthik Naidu
11:17 30 Jul 18
I got my teeth cleaned, this was my first visit to a dentist after a very long time and it was a good experience. Dr. Chandana did her work just perfect and made me feel very comfortable with a nice conversation. Thanks

Vikas jain
16:33 28 Jun 18
it was very good dental clinicthanks a lot

Asir Kirubaharan
11:53 12 Jun 18

Suresh Patil
10:13 09 Jun 18
Dr Sandeep is very good dentist

Jisha Shaji
12:11 07 Jun 18

I would highly recommend this dental practise.Dr.Kavya was very helpful, friendly and approachable. Many thanks Dr.Kavya

megha mahadev
07:19 25 Apr 18
Wonderful and interactive staff.Dr.Sandeep is very proficient. Affordable prices, truely value for money

Mangala Gowri
07:02 14 Jan 18

Avinash Gaikwad
07:53 13 Oct 17
I am Very happy to write this review about sabka dentist Vijayanagar.Very friendly environment. Well experienced Good doctors with proper suggestions with respect treatment.I thank Dr.kokila,Dr.shaloo,Dr.zita and all support person'sThank you sabka dentist 😀😀

Balamurali HS
14:13 15 Jun 17