Dental Clinic in D.N. Nagar (Andheri West)
Address: Shop no-2, Metro View Building, 1st Floor A wing, opp. Apna Bazaar, Manmandir Co.operative Housing Society, Shitladevi Chawl, D.N.Nagar, Andheri West, Mumbai, Maharashtra 400053, India
Monday – Saturday 10 AM – 7 PM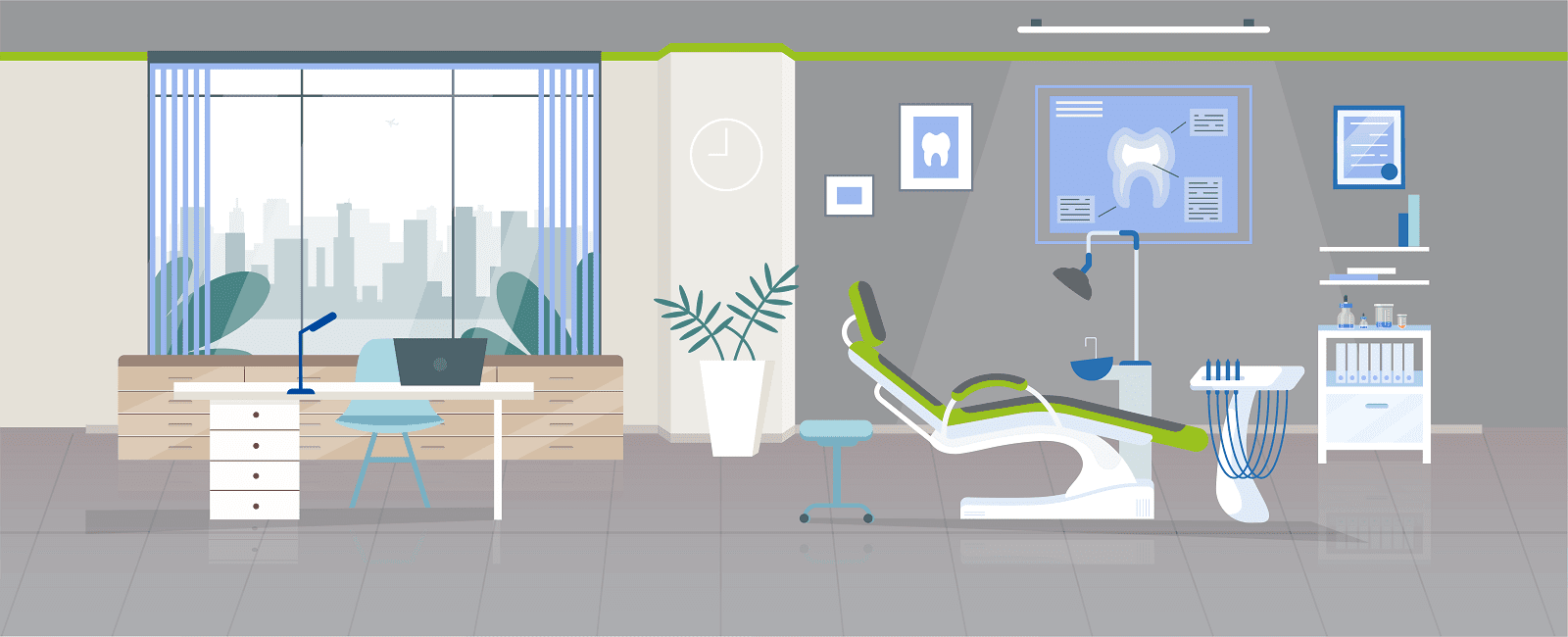 About Sabka Dentist Dental Clinic in D.N. Nagar (Andheri West)
Offers a relaxed and unique dental care experience, coupled with the highest standards of dental treatments. Dentistry absolutely need not to be anything less than a pampered pleasant experience.
Dental treatments in D.N. Nagar (Andheri West) at Sabka Dentist dental clinic confines in a calm surrounding and, will amaze you with how painless and fast most of the modern dentistry is!
At Sabka Dentist, our aim is to provide good oral health and create beautiful smiles. In the process of achieving this, we provide an excellent implant, preventive, restorative, and conventional dentistry.
Our commitment to these goals provides you with unparalleled service with the highest standards of dental hygiene in a comfortable and pampering environment. We know you will be delighted, not only with the treatment but with the way you are treated. Here you will find a welcoming ambiance with warm, friendly staff and total transparency.
Our Services
All dental treatments from dental crowns to major smile makeovers; a wide range of dentistry procedures and full mouth dental implants; everything is available under one roof!
Well trained and specialized dental team constantly staying updated through continuing dental education.
State of the art treatment techniques and instrumentation.
Value for money treatment options and costs.
Zero waiting policy.
Priority treatment completion at no extra cost for time-bound patients.
If you are looking for any type of dental treatment like metal free crowns and bridges, veneers, dental implants, tooth whitening, implant dentures, smile corrections, gap closures, fixed teeth, root canal treatment, gum surgery, kids dentistry, laser dentistry, gummy smile correction, wisdom teeth extractions, dental X-rays, etc., we are the ideal choice for best dentists for dental treatment in Mumbai, India.
Experience the accommodation by all staff for dental treatment, you know it's the right place

Rajesh Kathuria
09:22 14 May 22
perfect.clean.friendly.easy

Till start to end every procedure was very good n its good to know that dr Misbah was guiding me very well n other dr was also very helpfull to know my problems

Sameer Khan
08:55 11 May 22
It was a fantastic experience. Dr. Misbah was too very soft n polite. Even the supporting staff was extremely helpful and cooperative. They made me comfortable thruout my session. Will always opt for this clinic for my future sessions too....

Siddharth Baptista
10:09 10 May 22
Professional & very Good Service, will visit again.

S. Jaffrey
03:11 06 May 22
Hi your clinic is still following the Covid protocol. Dr and staff are polite and professional.Clinic neat and clean.Please introduce special discounts for senior citizens.😊😊😊😊😊

Rakesh Raman Malhotra
12:15 12 Apr 22
The place is very tidy ,neat and clean. The soothing music and overall ambiance is relaxing.The dentist I came across during my first visit to the clinic attended my complaint patiently and examined carefully.All the factors release anxiety level of the probablely painful dental procedures 👍

Really good experience. Staff was great, doctor was really sweet and explained everything in detail prior to the procedure

Anushool Hegde
12:02 09 Apr 22
I had visited to clinic on 26.02.2022 for teeth cleaning. Atmosphere is very good. They are following all COVID-19 protocols, no compromise anywhere. A Special thanks to Dr.Misbah and colleagues. Considering my teeth/ gum problem they had done 1 day treatment on 2 various days in order to get better results and less painful. Highly recommended.

Khalid Patel
09:17 19 Mar 22
Experience was good and thanks to Dr misbah for caring and did my dental treatment very easily

Abdulrazzak Shaikh
13:03 03 Mar 22
This clinic at D.N.Nagar is clean and well maintained. I got excellent Dental Treatment from the Doctor Prachi Kenjale.our entire family, self, son, daughter and Son in law are Dr .Prachi Kenjale's patient for the past 5 years..

Abraham Samuel
04:54 26 Feb 22
I went their for teeth cleaning .All COVID protocols are followed strictly.clinic is clean n tidy ,hygine is maintained.Dr Misbah explain the treatment very well n the entire staff is very helpful.

Prerana Bhartia
13:54 21 Feb 22
Thank you 🙏 Dr Prachi for giving me such a good treatmentThe clinic is very hygienic and clean and also has such a wonderful staff

meena sardar shaikh
15:39 18 Feb 22
I went for my teeth cleaning and teeth whitening !! My doctor Dr misbah she is the best , very understanding and caring , to be very honest I was very scared to visit a dentist but she was so amazing with her skill !! Highly recommend

Harshit Arora
11:40 15 Feb 22
It was a pleasant atmosphere there with both the Doctors encouraging me to not worry and giving positive signal at every stage. The extraction of teeth was professional and the follow up was excellent.It was a homely atmosphere with the Assistants also extending all help.I wish all the members of the team grand success in all their endeavors.

lalson charles
12:06 07 Feb 22

Vishal Dave
13:23 25 Jan 22
Thanks to Doctor, very kindly explained the fact about of my broken cap, with all possibly to get the grown back. Appreciate doctor skill, knowledge and the care really great, thanks again.


Rubina Sayyed
08:08 18 Jan 22
Very good & professional service. Neat & clean followed all COVID-19 protocols, no compromises anywhere. A special thanks to Dr.Misbah S & Dr.Prachi K who did my dental treatment without any discomfort. 👏👏👏👏 Definitely recommended to everyone.

Clarence Lewis
19:03 30 Dec 21
It's was too good and Amazing.Thank u

Naresh Dhangar
09:40 21 Dec 21
The sabka dentist clinic staff was very friendly and helpful and Dr. Misbah was honest and professional and also explained in detail, So it was a relief to find a dentist with integrity. And would recommend to take consultation at sabka dentist.

Dr.H.L.Narayan Rao
12:42 18 Dec 21

HARRESH DANWANI
08:30 18 Dec 21
Love the experience, every time I visit sabka dentist. Everyone there is very helpful.

POONAM TAMATA
07:07 17 Dec 21
My dental treatment was done with extreme care and guidance in every step of treatment.

Rohan Shah
14:31 11 Dec 21
Excellent treatment, hygienic rules followed as per covid and health guidelines rules. Polite friendly. All staff disciplined, organised and reminder appointment scheduled perfect reminder on line. Superb treatment. Very happy. Anybody and everybody reccommeded, if dental assistance required.

RUPAL DESAI
15:13 25 Nov 21
Nice work by Dr.Misbah !Thankyou so much

moaez nagarwala
09:05 17 Nov 21
Happy with the treatment, Dr Prachi and Dr Misbah are extremely professional in their work. 100% satisfied with the service, covid guidlines were followed . Active receptionist.

Kajal Kanojiya
14:52 29 Oct 21
Amazing Doctors! Dr. Misbah checked my teeth and was very kind & explained everything in detail. I'd 100% recommend anyone with any dental irregularity to meet with her! She also took time to help me with explaining different streams as i need info about it since i gave NEET this year.

aryan hinduja
10:05 19 Oct 21
Excellent service by the doctor.Dr. MISBAH was the one who treated me. She was exceptionally amazing.They will explain you perfectly about your problem. Excellent hospitality. Even the guy at reception Mr. Sunil Singh was amazing.

Kamleu Talreja
13:44 25 Sep 21

nilesh poojari
13:37 19 Sep 21
Excellent! Really satisfied and budget friendly clinic 🤗

priyanka nair
14:05 18 Sep 21
Dr Prachi has been my dentist for almost a decade now. And her professional experience and knowledge is par excellence. Everyone in the clinic, may it be the receptionist Mr Sunil, the assistant Miss Rubina, Dr Misbah or Dr Prachi herself, are absolutely courteous, friendly and helpful.The clinic is hygienic, with proper waiting area and all covid protocols in place!I would like to thank Dr Prachi for the excellent dental care she has always given me! Her professional expertise, integrity and compassionate concern for the person on the other end of drill are most appreciated."Thank you for giving me back my SMILE."

Pranali Ramani
16:23 17 Sep 21
Dr.Prachi Kanjale was very quick& efficient in her job...she gave the injection gently & it was absolutely painless when she extracted my toothNot much of waiting time too

RAJESWARI SUNDER RAJAN
17:54 13 Sep 21
Cleanliness is top-notch, all the covid 19 procedures were followed. Excellent service.

Richard Gomes
02:11 07 Sep 21
The management is very good and the doctors are very friendly. Well satisfied with the treatment. Would recommend everyone to give this a try.

Raunak Pathak
10:02 03 Sep 21
Dr. Prachi Kenjale Thank You very much.The service rendered was exceptional

Pesi Mehta
08:49 30 Aug 21
Consulting done very properlyI have visited DN Nagar clinic and doctors were explaining all the procedures properlyHappy😊

Varsha Sahu
11:17 28 Jul 21

shailesh shinde
11:39 23 Jul 21
Took treatment from Dr. Prachi, she is very professional and experienced in her field.

Had a good experience. Friendly staff


Prafulla Singh
17:51 26 Jun 21

Sushma Singh
17:43 26 Jun 21
One of the best service for Dn Nagar clinic, once u will go to them will never go any where else they r the best, Dr Prachi is very welled experience and know her job , staff is treat like a family and they are polite , humble. reasonable price and very good service , and Dr.mishba also very helpful and knowledgeable .all over every happy with the service givenThank you 😊

Yasmin Shaikh
11:31 21 Jun 21
I would definitely recommend this place for any dental issues.The doctors and staff make you really very helpful. Dr Prachi and Dr misbah is professional.

Anil Singh
17:23 20 Jun 21
I would definitely recommend this place for any Dental issues.The doctors and staff make you really comfortable and help you with all your concerns and even suggest a suitable procedure for your needs.So damn happy with the service.!!!

Lance Dsouza
11:44 19 Jun 21
The staff is very polite, humble and kindThe overall experience was amazing... Surgeon was very friendly didn't even felt any pain ... I will highly recommend to go to Sabka dentistSpecial thanks to Dr .Prachi and Dr.Misbah who help to solve my problem and explaining everything in a very easy way ☺️

shifa naik
17:28 18 Jun 21
My treatment was done perfectly, no pain at all, amazing experience thankyou sabka dentist dn nagar and doctors:) thank you

Asiya Shaikh
16:46 17 Jun 21
All staff of sabka dentist are very nicely attending to the new patient and my experience was very good because dr are very gentle and polite the are very helpful

randeep patel
12:18 17 Jun 21
I felt so good that he understood my pain and help me

Sandeep Rajput
10:18 17 Jun 21
Clean environment, Covid-19 measures in place, great doctor. Would recommend👍

Doctors were very gentle, polite, experienced and they were very helpful and knowledgeable about the subject and they gave me the perfect advice and also details regarding the costing of braces.Also the place was hygienic as well as the equipments and machinery and they gave perfect answers about my queries it was a great experience and thanks for all the treatment.

niko bellic
14:43 05 Jun 21
The experience was very good... As I was very concerned about the tooth pain being a diabetic patient.... The process went well... Full guidance and support was been given by the doctor and her team...Every happy with the service given... Felt very happy....

Madhu Kapur
18:02 03 Jun 21
Liked the way treatment was done

Manisha Pethad
13:16 28 May 21
All staff of Sabka dentist are attending to the new patient very nicely And also Dr. Prachi is attending to the patient very carefully and making them to understand the problems and solutions about the treatment.Even this Covid period they have taken really good precautions.

POONAM DHOKE
08:24 12 May 21
Very smooth... Without much hassle... Cool👍😎

Johnny Joseph
08:04 23 Mar 21
Very clean and neat clinic. Very cordial staff and talented doctor.

Chandrakant Rajani
12:29 20 Mar 21
I hope this start-up is going to be a Game changer in the market, The customer service which they are providing to their patients is beyond expectations.Yesterday I took an appointment n Today I visited their clinic, this was wow experience with zero consultation fees & very genuine charges for the next procedure. The guildlines they are following in this pandemic is also upto the mark.Dr. Misbah was very helpful & knowledgeable, all staff is very good.I will surely recommend Sabkadentist to everyone-My family, frnds,relatives n all.A very much happy customer. No one asked or told me to give a review, this is from bottom of my heart.ThanksKaran Dhatwalia

The Racer Edge Point
17:53 09 Mar 21
First impression last impression wali baat hai yaha pe. Bhai log sab normal price mai with mast wale consultant, Abhi baaki teeth ke treatment ki picture abhi baaki hai, vo story baad mai add karunga.Orr Full covid19 guidelines follow kar rahe hai yeah public log, all staff good. Main doctor bahut hard (hona bhe chahiye)Sab jaao orr Teeth ka dyaan abb yeah rakhenge. Price genuine hai phir bhe thoda or behtareen kar sakte hain price structure (customer toh apne angle se sochega-Jaise ki mujhe dekh lo). But after all 5 star service. Happy customer!!

Kaka Hasao abb
15:56 08 Mar 21
Treatment was goodRoot canal I was scared .but friendly doctorsDidn't noticeFriendly doctors and staff

Anur Rander
11:50 17 Feb 21
Though it was free check up even then treatment was given very good .All precaution was taken .Thank you very much

Pushp HEMRAJANI
15:12 16 Feb 21
Dr. Prachi is attending patients very carefully.and making them to understand the problems and solutions about the treatment.Even this Covid period they have taken really good precautions.

Aslam Khan
09:52 30 Jan 21
It was a very pleasant experience. Dr. Prachi had taken an utmost care

Rabindranath Chatterjee
15:36 13 Jan 21
Everything seems to be fine but a bit costly as compared to RCT charges or package 📦 . With consultant Special concession of at least of 25 percent must be obligatory to the sr citizens above 70yr.Suggession for yr kindness and consideration.Thanks

Ramesh goyal
12:10 05 Jan 21
Dr. Prachi is extremely patient and sweet. She takes really good care of her patients and keeps them informed of each and every step.In this Covid period they have taken really good precautions.

Tushar Gupta
11:51 28 Dec 20