Dental Clinic in D.N. Nagar (Andheri West)
Address: Shop no-2, Metro View Building, 1st Floor A wing, opp. Apna Bazaar, Manmandir Co.operative Housing Society, Shitladevi Chawl, D.N.Nagar, Andheri West, Mumbai, Maharashtra 400053, India
Monday – Saturday 11 AM – 8 PM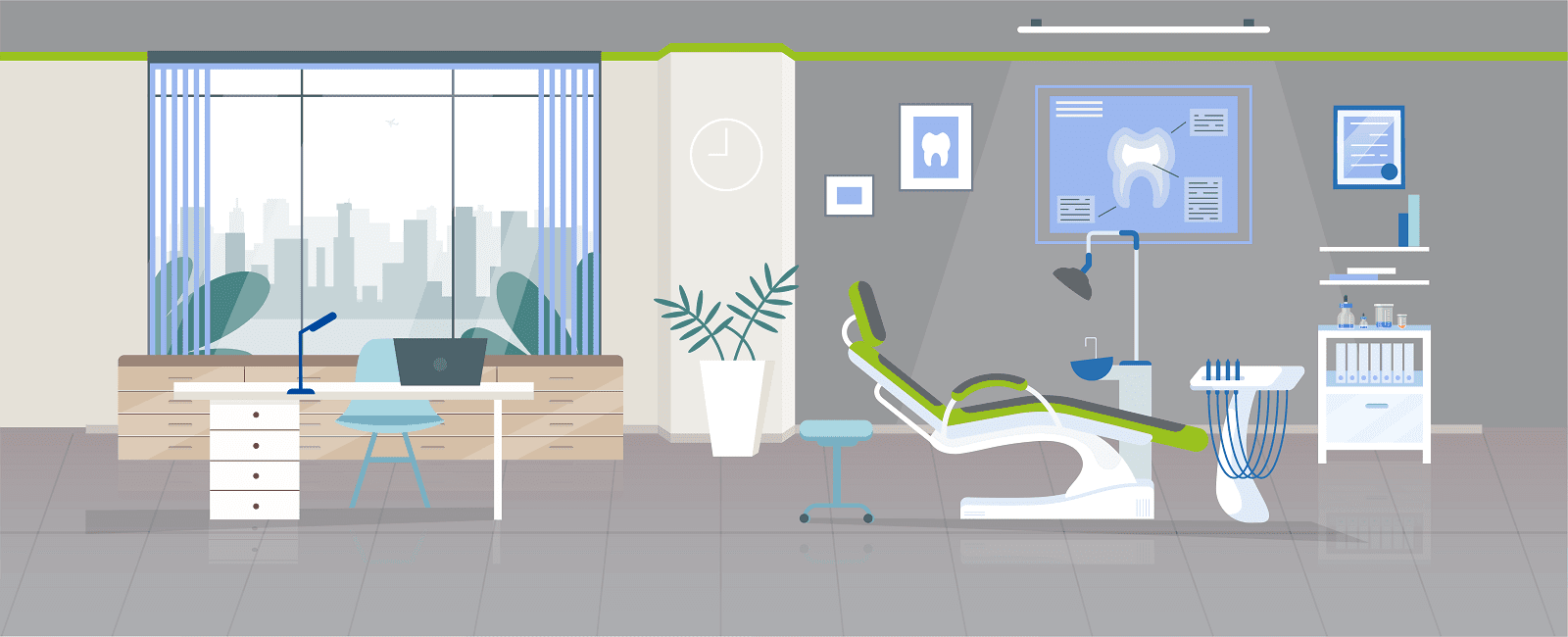 Offers a relaxed and unique dental care experience, coupled with the highest standards of dental treatments. Dentistry absolutely need not to be anything less than a pampered pleasant experience. Dental treatments in D.N. Nagar (Andheri West) at Sabka Dentist dental clinic confines in a calm surrounding and, will amaze you with how painless and fast most of the modern dentistry is! At Sabka Dentist, our aim is to provide good oral health and create beautiful smiles. In the process of achieving this, we provide an excellent implant, preventive, restorative, and conventional dentistry. Our commitment to these goals provides you with unparalleled service with the highest standards of dental hygiene in a comfortable and pampering environment. We know you will be delighted, not only with the treatment but with the way you are treated. Here you will find a welcoming ambiance with warm, friendly staff and total transparency.
All dental treatments from dental crowns to major smile makeovers; a wide range of dentistry procedures and full mouth dental implants; everything is available under one roof!
Well trained and specialized dental team constantly staying updated through continuing dental education.
State of the art treatment techniques and instrumentation.
Value for money treatment options and costs.
Zero waiting policy.
Priority treatment completion at no extra cost for time-bound patients.
If you are looking for any type of dental treatment like metal free crowns and bridges, veneers, dental implants, tooth whitening, implant dentures, smile corrections, gap closures, fixed teeth, root canal treatment, gum surgery, kids dentistry, laser dentistry, gummy smile correction, wisdom teeth extractions, dental X-rays, etc., we are the ideal choice for best dentists for dental treatment in Mumbai, India.
All staff of Sabka dentist are attending to the new patient very nicely And also Dr. Prachi is attending to the patient very carefully and making them to understand the problems and solutions about the treatment.Even this Covid period they have taken really good precautions.

POONAM DHOKE
08:24 12 May 21
Very smooth... Without much hassle... Cool👍😎

Johnny Joseph
08:04 23 Mar 21
Very clean and neat clinic. Very cordial staff and talented doctor.

Chandrakant Rajani
12:29 20 Mar 21
I hope this start-up is going to be a Game changer in the market, The customer service which they are providing to their patients is beyond expectations.Yesterday I took an appointment n Today I visited their clinic, this was wow experience with zero consultation fees & very genuine charges for the next procedure. The guildlines they are following in this pandemic is also upto the mark.Dr. Misbah was very helpful & knowledgeable, all staff is very good.I will surely recommend Sabkadentist to everyone-My family, frnds,relatives n all.A very much happy customer. No one asked or told me to give a review, this is from bottom of my heart.ThanksKaran Dhatwalia

The Racer Edge Point
17:53 09 Mar 21
First impression last impression wali baat hai yaha pe. Bhai log sab normal price mai with mast wale consultant, Abhi baaki teeth ke treatment ki picture abhi baaki hai, vo story baad mai add karunga.Orr Full covid19 guidelines follow kar rahe hai yeah public log, all staff good. Main doctor bahut hard (hona bhe chahiye)Sab jaao orr Teeth ka dyaan abb yeah rakhenge. Price genuine hai phir bhe thoda or behtareen kar sakte hain price structure (customer toh apne angle se sochega-Jaise ki mujhe dekh lo). But after all 5 star service. Happy customer!!

Kaka Hasao abb
15:56 08 Mar 21
Treatment was goodRoot canal I was scared .but friendly doctorsDidn't noticeFriendly doctors and staff

Anur Rander
11:50 17 Feb 21
Though it was free check up even then treatment was given very good .All precaution was taken .Thank you very much

Pushp HEMRAJANI
15:12 16 Feb 21
Dr. Prachi is attending patients very carefully.and making them to understand the problems and solutions about the treatment.Even this Covid period they have taken really good precautions.

Aslam Khan
09:52 30 Jan 21
It was a very pleasant experience. Dr. Prachi had taken an utmost care

Rabindranath Chatterjee
15:36 13 Jan 21
Everything seems to be fine but a bit costly as compared to RCT charges or package 📦 . With consultant Special concession of at least of 25 percent must be obligatory to the sr citizens above 70yr.Suggession for yr kindness and consideration.Thanks

Ramesh goyal
12:10 05 Jan 21
Dr. Prachi is extremely patient and sweet. She takes really good care of her patients and keeps them informed of each and every step.In this Covid period they have taken really good precautions.

Tushar Gupta
11:51 28 Dec 20
The service was excellent. Dr. Misbah Sabunwala handled my case delicately without causing much pain.

Swapnil Shenvi
14:10 17 Nov 20
Very clean and very excellent service

Priya jagasia
09:40 06 Nov 20
The clinic is unexpectedly clean .. hygiene is maintained along with daily basis sanitation....also the staff and doctor is very friendly as well as professional! All safety measures and necessary precautions are taken at clinic along with provided shoe covers, Temperature check, sanitizer sprayed on hands and feet.

apoorva bhagwat
10:47 23 Oct 20
Great experience at your clinic.Doctor and staff very courteous and professional in their work. Thanks.

Farokh Bajan
16:42 21 Oct 20
Good service n better constellation

Vinay Tawde
10:33 15 Oct 20
Very helpful staff & doctors advise is on point

Batul Nawasa
14:53 01 Oct 20
Would like to appreciate the wonderful experience of my visits to your D N Nagar branch. Dr. PRACHI was extremely courteous, friendly and professional. Wish her all the best. Dr. Komal is also the same who really knows the way to handle difficult customers like me. Would really appreciate her for her professional approach. Mr. Sunil at the reception and your staff takes very good care of follow ups , appointment and makes you comfortable . God bless you all for the wonderful services that you provide and you make me feel like a family member. Navin Sharma.

Navin Sharma
05:04 01 Oct 20
Cleanliness is top-notch, all the covid 19 procedures were followed. Excellent service.

Richard Gomes
12:34 24 Sep 20
I Really Appreciate the effort doctors are taking now a days to help there patient in any way.While lock down have got tooth pain after that got some serious injury with paining every day then have found Dentist Prachi's Number online from Sabka Dentist and she helped me a lot during the lock down i really appreciate her efforts.i would recommend her as she is the best dentist with her very polite and helpful nature.thank you so much for helping me Sabka Dentist, Dr. Prachi Mam......

Jivan Budha
04:58 10 Aug 20
Aesthetic Comfortable Pleasing experience and Excellent Doctors. Been recommending to all. Won't hurt your purse too..

Sudhir Bhatia
08:56 20 Jul 20
I observed that doctors are very helpful and caring. They are through professional and committed to take care of patients. I have become a fan of this clinic.Thank you Dr. Prachi.

Anand Kumar
14:34 30 May 20
Doctors are super trainedHygienicWell organizedDo take appointment prior visitThey have dental service plans for individual and familyEconomic and safeMust try

Sushant Bijlani
13:14 14 Mar 20
To say I am happy is an understatement! Sabka Dentist is absolutely amazing & would highly recommend this to anyone for any dental purpose. The staff is so welcoming and friendly. Dr. Prachi Kenjale, was gentle, always made sure I was comfortable and made my experience that much better! Thank you!

Onkar Utekar
06:18 05 Mar 20
Reasonable and professional.

hitesh shettigar
11:12 07 Feb 20
Really nice staff with an amazing service.

Omkar Pawar
12:01 06 Feb 20
Dr.Misbah is very nice doctor and hard work.She did my front teeth work and superb cleanings I love it alot😇😍 It change my smile ,I am happy and more confident smile now. Thankyou Sabka dentist.

246 Pratyush pathak
09:05 06 Feb 20
Nice place for care your teeth. Excellent experience

The doctors are too good along with staff and the place is also very good, they elaborate everything very easily to patient so that they can have better clarity. I really like thier services so much. Thanks SABKA DENTIST.

Goutam Manna
14:08 30 Jan 20
Very pleased with the service offered by lady dentist ...my 10-yr-old got his tooth filling done and the dentist made him very comfortable...she also checked my teeth and gave suitable advice...overall great experience...will definitely recommend D N Nagar Sabka Dentist

Sapna Raphael
01:58 24 Jan 20
Efficient Service, Clean and Tidy place, would definitely recommend others

Rajesh Raheja
09:00 17 Jan 20
"Wonderful! Best ever visit to a dentist! I will tell ALL my family & friends!"If you want a healthy and shiny teeth, visit Sabka dentist today !!

Vaibhav Gupta
08:47 17 Jan 20
The place is too good along with staff and doctors elaborate things very easily to patient so that they can have better clarity. Really like thier services. HOPE TO VISIT AGAIN. THANKS SABKA DENTIST

ANANT PANDEY
12:35 08 Jan 20
Very good and best doctors

Imran Khan
12:06 08 Jan 20
Ambiance was good Dr.Prachi was very nice & cooperative .Only problem was stairs for Sr. Citizens.please send my gift on the address with you. Thanks & Regards. Dadlani ..

Ashok Dadlani
10:24 04 Jan 20
Had a wonderful experience. Doc is good

Mamta Jain
08:04 25 Dec 19
I would Like to say that Dr prachi so much dedicated ,enthusiastic & humble person related to her work and her explanations related my current condition about teeth was like...outstanding and further, staff of sabka dentist was friendly and your office designs /structure was quite good and location also was very appropriate....so thanks Dr prachi and sabka dentist.........keep it up....sabka dentist.

SANJAY VAISHNAV
16:47 23 Dec 19
Dr misba she is very good doctor ever 🥰☺️Please come visit once

Iqra Sayyed
11:38 20 Dec 19
Very nice clinic and friendly atmosphere dr prachi is very nice person give a very good treatment & right advise to my 5 year old son's....thanks dr prachi......

Rajesh Bhappa
16:13 16 Dec 19
Nice n friendly dr we r very satisfied to come in sabka dentist clinic

Khushi Linga
07:51 23 Nov 19
It's an amazing place with great service! Thank you Sabka Dentist for being so nice! 😃 Dr. Prachi is a great dentist and an amazing personality!!

dhanvi desai
07:31 22 Nov 19