Dental Clinic in Dombivali
Address: Office No-228, 2nd Floor, Jagannath's Commerce Plaza CHS Ltd., Manpada Road Next to Godrej Showroom, Char Rasta, Dombivli East, Maharashtra 421201.
Monday – Saturday 11 AM – 8 PM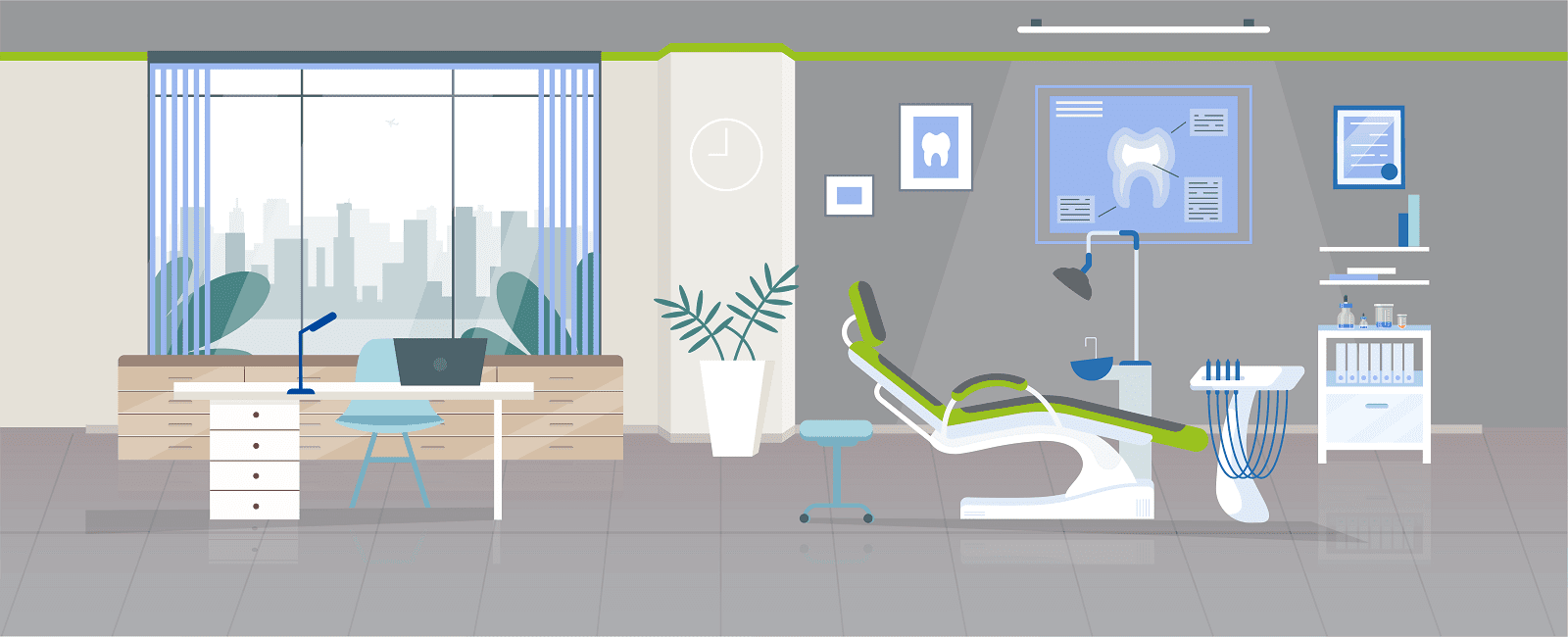 I would recommend this for everyone whoever having major or minor any complaints,it really nice to start your treatment 😄💫

71Mrunal Rekhate
14:09 03 Mar 21
Saw sabka dentist's ad on instagram and got the free dental check up done. The dentist guided and explained really well on what treatment has to be done. All covid precautionary measures are taken care of.

Vaishnavi Iyengar
11:55 03 Mar 21
VERY NICE STAFF AND BEST TREATMENT

BIJAL MEHTA
10:24 02 Mar 21
I have good experience here , really my issue has solved by coming here, thank you for your suggestion to come here...

Ruchika Gupta
07:36 18 Feb 21
Friendly Doctor & Good Consultation...


Alisher Ansari
15:48 16 Feb 21

Rajshekhar Duble
07:02 16 Feb 21

Its me Ankita !
14:34 10 Feb 21
Excellent Staff Specifically Doctor Who Knows how to take care of Patients, How to convince them So that they can have faith in Doctor,Even Counter Staff is good in Service in this days

Chandrakant Mane
06:58 09 Feb 21
Good service I am very happy

mahesh shrivastav
13:47 30 Jan 21
It was god experience...explain everything nicely and proper... great experience 👍

Prince Parmar
13:51 27 Jan 21
This is very best clinic for all dental problems......and doctors also behave with .... good and frndly so m very happy ...for visiting here ...n m suggesting to all others who searching dental clinic then plz visit sabka dentist .......☺️☺️☺️☺️

Rahul pandit
08:15 22 Jan 21
One of the best clinic.... Sabka Dentist...A very satisfactory result is delivered and the patient is more happy with the treatment closely received.The special feature here is the doctors do deep understanding of the object leaving no stones unturned. They reach the tooth in treatment thereby bringing a sigh of relief to the patient when confidently done.I have satisfactorily gone thru my denture treatment at the safe hands of Sabka Dentist.At Sabka Dentist the doctors treat the patient like their family member. This makes the patient build more confidence in the doctors.Surely it is a win win situation to both at the Sabka Dentist. Kudos to the doctors .From : Pravin Shettigar,. Dombivli.

Pravin Shettigar
07:28 13 Jan 21

Chandrashekhar Patankar
15:12 07 Jan 21
Good service all staff is good

Bhavesh Shinde
10:23 30 Dec 20

THE FOOD LAB
06:52 30 Dec 20

nirmal marketing
13:03 24 Dec 20
It was my first consultation.It was pretty clear, as everything was perfectly explained and the hygiene followed was extremely good.

Mandira Chavan
08:05 23 Dec 20
Very supportive staff & well trained doctorThank you!!

Good consultation, transparent and affordable treatment...

Krishnat Molawade
07:06 18 Dec 20
The experience was really good..Doctor is also sweet and kind...must visit this dentist

Aishwarya Patil
10:33 17 Dec 20
Nice service dr is very good staff are very good keep it up 🙂🙂🙂🙂🙂🙂🙂🙂🙂🙂🙂🙂😀😀😃

Abhay Bind
06:10 15 Dec 20
I am thankful to Sabka Dentist, It was a very smooth experience, clean clinic, helpful people, Expert doctor.

Mayank Raj Jha
11:32 12 Dec 20
Good experience, genuine suggestions regarding condition n required treatment

Ganesh Pawar
06:09 12 Dec 20
Great experience at sabka dentist. The doctor explained each and every problem and the solutions for it calmly and overall very friendly atmosphere

Aishwarya Patil
08:29 08 Dec 20

Riya Patil
08:28 08 Dec 20
Nice service but high cost

It was a very good experience... I always suggest a sabka dentist... Thank u

shraddha kulkarni
10:34 05 Dec 20
Did cleaning of tooth ... Great Advice from Doctor.. she took good care and advice the right thing for me ... Do visit

Vikas Singh
09:59 05 Dec 20

laxmi Bhatt
07:39 05 Dec 20
It was my first consultation.It was pretty clear, as everything was perfectly explained and the hygiene followed was extremely good.Recommend everyone to get the checkup and treatment here.😌

reema merin roy
12:04 04 Dec 20
Dentist is too good, good service

sneha bhosale
10:43 04 Dec 20
Nice service good experience

Prasad Gujar
06:07 03 Dec 20
Definitely recommended. Received a great treatment. Queries were solved. Proper precautions were taken as well.

Good for service nice doctors

aniket more
10:35 02 Dec 20

Pooh Talvadekar
07:26 30 Nov 20
Consultation was good. Nicely explain all issues & queries. Covid precaution is also Good.

ROHITT DHASAL
11:38 23 Nov 20
Thanks Sabka Dentist, performed cleaning teeth,good service from Dr.& Associates

Shaila Joshi
08:01 20 Nov 20
We'll organised dental hospital


Rutuja Ghonge
10:22 17 Nov 20
Excellent services very cordial checking and guided excellenly with best satisfaction also offered future help in giving dental treatment.

yuvraj bhise
08:27 05 Nov 20

Krushna Raut
07:05 05 Nov 20
Reseption is gladfull doctors and treatment is promt nursing staffs are good taking precautions for covid thanks.

Narayan Nagane
06:56 04 Nov 20
Nice service all staff is good


Manushree Malavade
12:55 29 Oct 20
Good Service, staff and Doctors are very good👍

Shravani Waradkar
06:57 26 Oct 20
Nice treatments done all precaution maintain all safety here all staff are good keep it up I am happy ☺️😃😃😸😃😸😃😸😊🙂😊😊😃😊☺️🙂😌🐱🙂😃☺️☺️🐱😁😁😁😁 all the best sabka dentist

Rupali Patekar
11:03 24 Oct 20
It was nice experience at sabka dentist. Very hygiene and clean work

1st free check up its great& perfect teeth treatment with reasonable cost

Ravi Singh
07:25 20 Oct 20
Good service I am very happy

Swapna Nair
07:32 17 Oct 20

Sayali Velaskar
08:14 16 Oct 20

Nikhil patil
10:08 13 Oct 20
Good service all staff are good i am very happy satisfied and all precautions done here keep it up so people you have any dental problem visit near by only and only sabka dentist india's largest chain of dental clinic i am so happy😁😁😁😁😁😁😁😁😁😁

Kunal Agre
14:25 11 Oct 20
Nice service all staff is good keep it up I am very happy

Vilas Waingankar
12:34 10 Oct 20

NITIN SHETTY
08:44 10 Oct 20
Good clinic and kind staff

Abhishek Chaubey
07:11 10 Oct 20
Very good experience, doctor is very polite, no hidden cost.

munaf shaikh
12:26 08 Oct 20
Nice service but cost to high

Rinku Ahire
07:53 08 Oct 20
It's nice... Good staff and doctors...follow all the safety which is very imp in this pandemic... reasonable.. well equipped

Nibha Singh
18:06 05 Oct 20
Nice. Dr. Response was good.

Roshan Parab
13:00 05 Oct 20
I take treatment of root canal from sabka dentist. They treated well, Dotocor done their duty very good. I am 100% percent satisfied with this my treatment.

Sanjay Raut
07:55 02 Oct 20
Excellent service, guidance, very humble. Very happy with the treatment.

Life Lessons with Jayanthi
12:29 01 Oct 20
Nice service all the staff are good keep it up 👍😊😊😊😊☺️☺️☺️ I am very happy for Manisha is to good over all nice service

Vandana Mhatre
12:43 30 Sep 20
Very good treatment I like it

Deepali Nivatkar
11:15 30 Sep 20

Sachin Dhanawade
13:19 26 Sep 20
Nice checkup , really I like it

Vaishnavi Suryavanshi
12:59 24 Sep 20

Rajan Gupta
09:26 24 Sep 20

santosh patil
07:55 24 Sep 20
Superb experience. Polite staff, trained assistants, doctor explained every detail about treatment. What else a patient needs? All the best. Keep it up. God bless you all.

Aniruddha Joshi
12:33 22 Sep 20

Rachana Bhanushali
08:42 22 Sep 20

SHREYA KHEDEKAR
11:30 18 Sep 20

Chitra Sawant
06:27 15 Sep 20
Overall good experience, With good safety preventions.

Omkar Bolake
10:19 12 Sep 20
I have crisscrossed teeth visited clinic for check up. Dr Manisha advises me braces treatment . Started treatment all precautions and measures are fully explained Hygienic place all safety measures taken for treatments and check ups . Highly Supportive front desk and staff

Aaditi Patekar
16:03 09 Sep 20
I had serve pain in my tooth visited Dombivli clinic dr Manisha explained me that I need RCT and crown with that tooth. I am highly satisfied with treatment it looks very much natural. Moreover all protocols thoroughly followed very hygienic place . highly recommend for safety measures taken during this time .

black lover's
16:00 09 Sep 20
Neat and clean clinic.they are taking one patient at time . Following all precuation for covid.proper guidance and treatment given by Dr Manisha . Support staff is helpful and polite . I am happy 😊😀😀😀😁😁

Aniket Chavan
15:22 09 Sep 20
Very nice 👌 thanks.. very detailed consultant and checkup

Excellent service by staff as well as Dentist Dr Manisha...

Ajinkya Modgi
10:29 08 Aug 20
Good service clinic is safe staff are good

aarti gurav
09:42 06 Aug 20
Nice treatment all staff are good all precautions maintain .

Vanita Papul
07:16 28 Jul 20

Doctors are friendly and makes the patients understand the treatment very well.

Girish Bhatt
07:17 20 Jul 20
Nice experience, i have a long member of sabka dentist from atleast 4 years , it has always been a nice experience.Again I a writing about this , in Jan 2020 I had done my tooth feeling and I came out in March , you people can think what kind of felling it was, now I am call in clinic nobody is picking the call , now what I can do on this lock down

sweta tiwary
07:00 07 May 20
Nice experience.I did cleaning and filling. The doctor gave detailed answers for my queries.

Suyog Nagaokar
13:09 15 Mar 20

Labdhi Vora
11:22 14 Mar 20

Prachiti Mutal
07:59 13 Mar 20

prashant mutal
07:58 13 Mar 20
It was such a best place 4 dental problem

Gaurav Aquarium
09:28 12 Mar 20
Good teeth cleaning experience and good service Facility 😊

Rakesh Chalke
15:11 11 Mar 20
Sabka dentist is very low expensive and easy to clear for teeth ,so thanks to sabka dentist and join us everybody for any nearly clinic 😊

mahesh deshmukh
12:35 11 Mar 20
Wonderful and professional treatment

Raghu Chaturvedi
11:09 07 Mar 20
That was my best experience, & well qualified doctor, cleaning g service is also is best

VirusKeVines
07:37 07 Mar 20
Very friendly and professional

Akshay Shete
13:53 05 Mar 20
Well and good experience for sabka dwntist

Ranjeet Patil
11:08 05 Mar 20
Good service cleaning done very nicely i like sabka dentist all staff are good

Sandeep Gangurde
12:03 04 Mar 20

Mahesh Jadhav
07:28 02 Mar 20

nilesh aher
07:10 29 Feb 20

ABHISHEK SHINDE
06:55 29 Feb 20
Given very good treatement and also advice.

Its a beautiful experience.......

Yash Satpute
12:42 27 Feb 20
This was my first visit to a Dental clinic/ facility. They provided a Pro package for just 100 rupees and using that, and as per the doctor expert opinion/ recommendation, I was advised to do a cleanup. So I came for that and the process went smoothly and I got to discover about some more fixes I can do to keep my teeth in better shape and healthy as long. Good facility. Professional doctor and staff.Would definitely recommend it to anyone. Especially if you care about your teeth/ dental health as much, too.5 stars usually sound fake or too good to be true, and I agree to that. I would have given 4.5 or 4.6 stars, but there's only 4 or 5, and .5 or anything above it is usually counted as full i.e. 1 so yep, 5 stars.Cheers!

Rajkumar A Tiwari
12:10 27 Feb 20

BHADRIK DHAROD
13:16 26 Feb 20
Good service nice treatment all staff are good muze acha laga cleaning done very nicely and thank you sabka dentist

Hikmat Sonar
09:40 26 Feb 20
Mazi Ortho treatment chalu ahe , sagle Dr khup helpful ahet, mazya monthly treatment laTime to time call yeto ani mazya time nusar adjust kartat .Receptionist and doctors are very helpful.

Nikita Bhagat
12:25 25 Feb 20
Feeling good... Nice treatment 😊🙏

Vaishali Jadhav
12:51 24 Feb 20
Superb doctor.....recommended how to take care of teeth..

nikita rao
10:23 24 Feb 20
Nice service cleaning done properly all staff are good

Shreyas Borole
10:16 22 Feb 20
Very experiencedVery good staff n drs

anil verma
15:54 21 Feb 20

Nitin sutar
15:32 21 Feb 20

Nilam Palekar
15:32 21 Feb 20

Satish bhosle
10:43 21 Feb 20
They approached us in a professional manner and appointments are made according to our convenience. Moreover, you get specialised care for each and every problem.I definitely suggest others to visit if they have dental problems.

Salu vision
07:04 21 Feb 20

rupesh jadhav
11:13 20 Feb 20
Nice service cleaning done-very properly

Sonal Newe
08:13 20 Feb 20
Verry good check upBut it's to costly

Prashant Pimpalkar
09:44 19 Feb 20
Nice service all staff are good

Rohit kamble
09:31 19 Feb 20
Cleaning done very nicely no pain no sensitivity good dr all staff are good thx sabka dentist

Mahesh Aher.
07:40 19 Feb 20
The experience with sabka dentist was very good the dentist doctor took may treatment very properly and know the pain before my treatment was there in my teeths has totally stop thanks sabka dentist

NILESH PARAB
13:23 18 Feb 20
Amazing clinic nice ambience Dr was very friendly all staff are good

Sunil Ahire
11:36 18 Feb 20

Kamsa Blast
10:56 18 Feb 20

magic bites soya chaap pure veg barbeque
09:58 18 Feb 20

dinesh deshmukh
07:12 18 Feb 20
Though it Is very short time to give feedback..but over all having good experience..Tks

Manoj Dubey
15:33 17 Feb 20

Manoj Khochare
15:13 17 Feb 20
Excellence Great supportmust visit during this offer time

Frank dude
16:03 15 Feb 20
Nice Dr all staff are good Muze Acha laga sabka dentist

Amit Diwakar
14:22 15 Feb 20

Rajani Singh
09:43 15 Feb 20
Nice service all staff are good

Sushil R. Gholap
07:09 15 Feb 20

AMEYA VAIDYA
15:37 14 Feb 20
nice treatment root canal done by dr shalvi bhavsar over all staff is good thx sabka dentist

Nice treatment good experience sabka dentist keep it up sabka dentist thx 😁😁

manoj gangurde
09:35 14 Feb 20
The experience was good doctor suggested me many things while sitting and thats good so i can remember it thanks my dentist

Uddhav Kadam
07:29 14 Feb 20

Sonali Pugaokar
15:02 13 Feb 20

Akshaya Chhatoi
07:58 13 Feb 20

nikhil Patil
10:29 11 Feb 20

Rushikesh Kakde
10:24 11 Feb 20

Omprakash Chauhan
06:55 08 Feb 20
The staff was good..had a great experience..

Anjali Desai
14:39 04 Feb 20
Good.and happy with dental treatment like root canal and filling...best dental clinic with good experienced doctors..

Guru Swamy
13:57 04 Feb 20
It was a great experience...the dictdoc were good n very kind...

Anagha Desai
12:51 04 Feb 20

ashim bhatta
07:22 03 Feb 20
मी पून्हा एकदा आलो आहे. ट्रीटमेंट चांगली केली आहे . डॉक्टर आणि स्टाफ वर्तणूक चांगली मिळाली आहे .धन्यवाद आणि पुढील कारकीर्द करिता शुभेच्छासंदेश नाईक, कायदा सल्लागार

Sandesh Naik
09:57 01 Feb 20

I am pretty much impressed with the treatment provided by the doctors and staff as well..... Thank you for providing such a good treatment.

Aditi Mhatre
07:15 31 Jan 20
Nice treatment, fully satisfied with the service. Staff are so polite.

Mukesh Vaishnav
11:44 29 Jan 20
Nice good service receptionist is very. Political all staff are friendly and good

Shraddha Awale
07:45 25 Jan 20

ASHTAMI MOKAL
13:15 23 Jan 20

pranjal khandre
10:38 23 Jan 20

P N Masali N Masali
14:07 22 Jan 20
Good service Dr are friendly staff are good and polite nice

Shashi Kant Saroj
09:41 22 Jan 20

Ramhari Shinde
13:31 21 Jan 20
I have a great experience for visit to Sabka dentist, Doctors are very friendly and explain everything to me about my treatment.

mrunal patole
14:54 18 Jan 20

Creative Ron 96
05:41 18 Jan 20
Service in Affordable price

SONAL DHAVADKAR
14:36 17 Jan 20
Thank you so much .I really like Sabka Dentist Dombivli.ThanksAmol Pawaskar

Amol Pawaskar
08:50 09 Jan 20

Vipul Khandagale
07:54 09 Jan 20
Tooth cleaning session was good. Good information and service.

Nitin Patil
13:53 08 Jan 20

Ramesh Jagale
12:39 08 Jan 20

ADITI EXPRESS SERVICES
08:14 04 Jan 20
Best dental clinic in dombivli😍

Dhruv Gupta
18:07 03 Jan 20

Ankita Sawant
15:38 03 Jan 20

ajeet yadav
12:49 02 Jan 20

Amresh Yadav
12:46 02 Jan 20
It's was nice experience and worth it.

suraj topare
10:24 01 Jan 20
Nice ambeience, friendly staff, nice welcome gesture.

Doctors were really good, the staff was humble and helpful ,specially doctor Shalvi Bhavsar was great

Hare Krishna gamer and tech
16:46 27 Dec 19
Well manintanied and clean clinic. Doctors are Friendly. Prices are low.

Himanshu Kulkarni
13:16 25 Dec 19
I had an amazing experience"I am probably one of the worst dental patients in the world. I am nervous, I gag and I grind. I had a truly fantastic experience with Sabka Dental though. My anxiety was managed, my treatment was gentle (yet very thorough) and I came out with a fabulous set of great looking teeth. From the practice manager who helped to arrange my appointments from Dombivli while I was in Pune, to the reception staff (all of them) who greeted me with happy smiles at each visit, to my hygienist, my Dentist (Dr.Sandeep n Dr. Manisha) and their assistants, I was taken care of with consideration and respect. I couldn't recommend this practice more highly."Ravindra Phadke

Great service with lots of important information about dental health. Doctors where good and friendly carrying good attitude and done their job very well.

Shutters Of India
15:18 23 Dec 19
Very good service, professional as well as friendly approach from Doctors and staff. I am personally very impressed with Sabka dentist Dombivali East Clinic. I have never seen a dentist like Dr. Shalvi. Before the start of the treatment I was very scared, but after meeting Dr. Shalvi for my bridge (Missing Teeth) and root canal treatment, she ensured the treatment went smoothly and painlessly. She has a rich knowledge in her field and the way she did her job was absolutely fantabulous.

Sagar Dhabade
15:09 20 Dec 19
Very professional and experienced team of doctors I regularly visit here for my dental checkup's and i am completely satisfied with the service

Well maintained and organised clinic with cheaper price!

Mahesh Ravariya
13:37 16 Dec 19
Pretty nice experience.. got an opportunity to learn something new about my teeth which i was not aware off... Thanks a lott for such wonderful experience !!!

Siddharth Iyer
13:49 14 Dec 19
Very nice....doctor is very nice

Good service. I liked it.

Rohit Mudalkar
07:57 13 Dec 19

Sumedh Belanekar
12:38 10 Dec 19

Ajinath Jagdale
11:53 10 Dec 19
It was nice to visit the clinic and excellent attaintion

Mangesh Kulkarni
07:34 04 Dec 19
nice service all staff are very helpful front desk are very helpfull thank you sabka dentist 😃😃

Saara Khilare
10:38 02 Dec 19
I visited to dentist for 1st time in my life for Check up, but the service which Sabka dentist offers is really Best. My 1st experience of dentist in my was really . THANKYOU SO MUCH DOCTOR ✌😌

Aniruddha Kane
07:45 02 Dec 19
Nice and humble treatment by Dr. Shalvi Bhavsar....Very nice and good guidance by receptionist also.....Highly recommended 👍👍👍👍

Patange Venkatesh Dhananjay
15:23 27 Nov 19
Nice and humble treatment by Dr. Shalvi Bhavsar....Very nice and good guidance by receptionist also.....Highly recommended 👍👍👍👍

Rigved Bhavsar
15:21 27 Nov 19

Prakash Kate
13:13 21 Nov 19
Excellent customer service. All the staff were so cordial.

sindu prasoon
16:11 14 Nov 19
Nice service all staff are good

Mangesh Kamble
11:08 13 Nov 19
Nice service front desk mam good service i am so happy

Dhammpal Sarkate
11:05 13 Nov 19

VICKY MHATRE
12:03 12 Nov 19
Good service and also very good doctors

sudarshan poojary
08:06 09 Nov 19
Painless... Always smiling after treatment,,,.

Nilesh Btawle
20:45 04 Nov 19
It was an awesome experience.....and Service Provided by Dr.Ankita Dhone was stupendous....The way she talk politely and make the patient understand about the Treatment is mind-blowing.....It was my first visit to Dentist place in my life and I came out with a smile..... Because service provided was very good....All the Staff were friendly In communication.Over all experience was too good....Special Thanks to Dr.Ankita ( Dombivili Branch)Now I decided to go once in every 6month......I can openly say Do visit this clinic once for more clarity

Reema Poojari
16:58 30 Oct 19

dharmesh thakker
09:24 25 Oct 19
Very good service good dr and receptionst and all staff are good

Ujjal Sarkar
14:33 24 Oct 19
It's best experience but Teeth surgery it's little bit high..

Ravindra Chaudhari
09:35 21 Oct 19
All doctrs n assistants are good, very courtesious serves with good kind n care.Im happy to get my dental issues solved here.

Nice treatment receptionist and all staff are good

Manohar k. patil
14:48 15 Oct 19
Good interior nd lobby is good nd clean.Doctors and receptionist all the staff are execlent nd polite. In convenient rates

Deepak Singh
12:32 15 Oct 19
Very first visit was really encouraging. The guidance by courteous doctors coupled with the decent support system made the visit an experience to be shared with others.It is truly Sabka Dentist.

Sunil Patil
01:06 15 Oct 19

_explore_dream_discover_
07:51 10 Oct 19

Hanumant Waghmode
12:57 08 Oct 19

DHARMENDRA MEHTA
09:37 07 Oct 19
Timely checkup and guidance provided for good health of teeths. Would recommend to others also.

raghvendra gathaina
03:35 06 Oct 19
The staff is very co-operative. Doctor educated properly on the problems we create on our teeth. Got good knowledge and would take care.Thank you Sabka dentist.

Ravindra Sahu
07:45 05 Oct 19
They gave a detailed breakup of my treatment considering all the impacts which i found great.. Friendly guidance! Must visit for teeth clean up

Aneri Jain
09:10 03 Oct 19
Nice place to visit as the doctors explain every step of the treatment and also give you payment options if the treatment are expensive. Nice place to get your teeth checked.

Rakshit Shetty
10:38 23 Sep 19
Nice staff and good service 👍

Shubham Dede
12:38 21 Sep 19
Wonderful experience.... Staff is very nice n cooperative.... Clinic is higenic...gives proper treatment!

Anita Nikam
12:49 19 Sep 19
Dr. Shalvi was really amazing.. She explained me my current teeth condition in detailed and provided a perfect solution for same.. Surely recommend this clinic to my friends and family members..

Sagar Sawant
13:57 18 Sep 19

Pankaj Kanojiya
07:35 18 Sep 19
Good service staff acha hai keep it

Jitendra Parjapat
15:35 14 Sep 19
They don't care for time value of the patients.. appointment time given me @4 pm.Attend @6 pm.There are only 3 persons can seat in waiting area. If you are lucky to get seat then Ok 😊Otherwise we have to wait for our turn in standing position only. So avoid Saturday.Cleaness is very good. Dr. Team is better..

Jitendra S. Chandan
14:44 14 Sep 19
Sabka dentist is the dental clinic which offers treatment for almost every tooth related issues. Facilities are quite good here. Proper hygine and hospitality is maintained. Dentist are quite good here with a great experiences in respected treatment related fields. Feel free to visit if you reside in DOMBIVILI EAST. it's walkable distance from railway station.

D16, Somesh Shrivastava
07:27 14 Sep 19
Very helpful n Maharashtrian staffThe Best part is we have an EMI option available for costly treatment if any.Found Genuine Advertisement on FBThank You Sabka Dentist :)

Shriniwas S Chalke
15:21 11 Sep 19
The experience is good till today. Easiest and convenient way of payment also. Doctors and other staffs are very good the service is good... over all excellent.

Manjeet Rana
08:12 11 Sep 19
This was my second experience of cleaning teeth. I didn't pain at all. Overall treatment and service is very nice. Best advice for teeth. Good job sabka dentist 👍

Good service and Higenic conditions

Sunil Varma
12:03 09 Sep 19
Nice service I like that thank you sabka dentist

Aniket Chavan
15:33 08 Sep 19

Mamta Chavan
15:33 08 Sep 19
Nice service sabka dentist dr and staff are very helpful

Priyanka Nirmal
12:56 08 Sep 19
Receiptonst is very helpful all staff is good Dr Shalvi and Dr Ankita very good Dr keep it up Sanka dentist I like that

Tushar Patekar
06:38 08 Sep 19
Best services at affordable rates and the gold point is the emi facility which they have for treatments👍👍👍👍👍👍

Shruthi Devadiga
14:48 07 Sep 19

Akhilesh Mishra
12:52 07 Sep 19

priyanka bhosle
12:34 07 Sep 19
Very cool and calm doctors. Supportive, kind and polite staff. Overall treatment and service is very good. I recommend Sabka dentist to all the reviewers.

छत्रपती शासन
10:28 07 Sep 19
Amazing experience, Such a better guidance

Avinash Mishra
07:05 07 Sep 19

Bharat Rajgor
15:26 06 Sep 19
I am very happy with sabka dentist

BHARAT MORE
12:26 06 Sep 19
Good service staff is very good

pramod kondvilkar
12:17 06 Sep 19
It was a nice consultation with a professional team at sabka dentist....well service provided..happy

wahid petkar
09:33 06 Sep 19
Good service.Doctors are very kind

Vandita Samant
09:33 06 Sep 19
Good experience.. Hope to visit soon for another treatment. .. Happy with their services...

Yogini Mudgul
11:08 05 Sep 19

MOHAN MOTA
13:46 04 Sep 19
Very cordial and helpful staff. I enjoyed my visit here.

Alwin Anthony
13:02 31 Aug 19
It was good and very helpful to us

akshata tamse
12:23 31 Aug 19
Compared to other dental clinic the charges were very low that's what every Indian looks for 😉 Jokes apart. SABKA dentist as per my experience sticks to its name. As I have visited many dental clinic. I found the dentist very friendly.A big Thumbs up👍. Good Job Sabka Dentist.Good Luck.

It was my 1st time visit in their Dombivli clinic the way of work and the way of politness of doctors and the team was too great.One of the best serviced and professional dentist doctor.

vaibhy 7666
11:18 30 Aug 19
This was my first experience of cleaning teeth and I must say whatever I had heard about cleaning was all fake. It didn't pain at all. It's all safe and they maintain good hygiene as well.You can easily afford 100₹ for Ur dental health.Do visit !!!

Akshay Ashok Chavan
16:36 29 Aug 19
Reception and dentist were so humble and gave me satisfactory treatment what I needed.The best part of the service was less charges and good treatment 😀😀

Sachin pandey
10:06 29 Aug 19

Sachin Jadhav
08:04 28 Aug 19
Felt so fresh.. Done a great job 👍

supriya Nair
13:46 24 Aug 19

pravin mhatre
13:34 19 Aug 19
Very nice service I like that

Mayur Mhatre
13:32 19 Aug 19
Nice treatment.... Best sarvises.....

Vaishnavi Khedekar
10:41 09 Aug 19
I like treatment hygen mentain staff so good understanding and corperative i like that

Sandhya Gowd
10:27 09 Aug 19
Super clinic, highly recommended.. dr ankita expert dentist😍💥

Prathmesh Pawar
08:00 06 Aug 19
I went for a cleaning session and it was done very nicely.. had a great experience

Akash Ambhore
12:01 05 Aug 19
I went to sabka dentist dombivli east and the staff and doctors are really nice, experienced and with great expertise.. Dr shalvi especially treated me very nicely and my treatment was done with no pain.. also my treatment was done in very few appointments thats the best part.. also Dr ankita amd other staff are also kind and have a good coordination with each other.. plz do visit

Omkar Darade
11:55 05 Aug 19
The treatment was done very nicely and I'm satisfied with the results.

Yash Khandelwal
15:45 01 Aug 19
I visited today for check up & scaling. Clinic is very clean & neat. Treatment given to me by Dr. Ankita Dhone. Dr.Ankita is very skilled, knowledgeable & soft spoken. She advised only required treatment. Scaling done in a very professional ,pain less way. She educated me about preventive dental care. Receptionist Rupali is very helpful & soft spoken.other Dentist & staff is also helpful , professional & soft spoken. Charges are affordable & no unnecessary treatment advised. I recommend Sabka Dentist for affordable & professional dental treatment. Best wishes to Sabka Dentist.

I visited Today for scaling & check up. Treatment given by Dr. Shalvi Bhavsar. Dr.Shalvi is very knowledgeable, explained & educated me in a simple language. Scaling was done skillfully & with minimum pain. Clinic is neat & clean. Charges are affordable. No unnecessary treatment given or recommended. Receptionistis Rupaliis also very helpful. Other Dentists & staff are also helpful . I recomand ' Sabka Dentist ' for a affordable & professional dental treatment.Best wishes to Sabka Dentist.


Bharat Dhangar
08:27 18 Jul 19
All staff are good and cooperative

Sachin Pawar
10:55 16 Jul 19
Nice treatment happy with the service all staff are good

Good service 👍 doctor's are also doing there great job happy with the braces treatment 🤙🏻

Ajinkya Londhe
13:26 05 Jul 19
I visited this clinic for pain in my upper back tooth. I found clinic was very neat and clean.They saved my tooth from going for root canal and has done excellent filling. I could not differentiate between my tooth structure and filling...its that natural. Treatment was very smooth and painless. Staff is highly understanding and sensible. Thank you Doctors...you guys are best.

Ankita Dhone
10:17 26 Jun 19

Dipali Chavan
10:14 26 Jun 19
Superb treatment by doctors . Great teamwork. I have visited this clinic for all my dental problems and the team Dr. Manisha , Dr.Shalvi and Dr. Ankita have resolved all my problems.Superb work by all members. keep it up.

Rupali Patekar
10:13 26 Jun 19
I have done my treatment from Sabkadentist Dombivli east clinic. First I went there for regular checkup. Dr. Manisha examined me properly and explained me that one of my tooth needs filling done to save it from further damage.She did my tooth colored filling which is soo exact that I myself cannot identify that tooth was decayed . Entire team is very supportive and kind. Dr. Shalvi and Dr.Ankita are very efficient too. Superb team Dombivli. Best solution to dental problems.

Karishma Zujam
10:03 26 Jun 19
Dear doctor and staff,I don't know where to begin to thank you for you and your team. Your service was truly appreciated during my treatment.Sab ka dentist is the best 😀🙏🏼🙏🏼

Deepak Thapa
08:20 07 Jun 19

Ishwarnath.v Ishwarnath.v
09:25 24 May 19
Good Clinic, All Doctors are very co-operative, resolved all my queries, given good treatment.

Akshay Page
17:31 20 May 19
very nice treatment. great work and satisfactory results . Superb work by team of Sabkadentist _ dombivli.

kalpesh sakhare
13:26 19 Apr 19
Staff is excellent..Doctors service is nice

ANITA NIKAM
12:11 17 Apr 19
Good. Doctors and staff are caring. Teeth problem .. feeling better now.

Best dental clinic. All doctors are very polite Friendly well trained and experienced and staff members are very cooperative .it was nice experience . Happy with your service. Dr. Manisha Dr. Ankita. Dr Shalavi and Dr. Sandip thank you so much for treatment . Thank you Sabka dentist 😊

samruddhi bhuskute
16:43 14 Mar 19
Nice treatment good service happy with the treatment

Sakhu Ahire
08:34 07 Feb 19

Rahul Hiwale
09:57 04 Feb 19
I was very happy about the treatment given by sabka dentist Dombivli

Deepak Mojad
14:24 02 Feb 19
Very very nice dental clinic I have ever seen. ..doctors are very experienced and well trained... Treatment is cost effective ...i will recommend everyone to go here. . M happy with there treatment and way they explain each and everything..thank you soo much .😀😄😃

Anoop thomas Kannayil
11:59 02 Feb 19

swapnil chawak
07:45 02 Feb 19
Nice service all staff are good

Ajeet Jaiswarr
10:47 31 Jan 19
good service staff is very good

vaibhav Misal
13:37 14 Jan 19
Nice treatment all staff is good keep doing

Mainjer Prasad
07:33 09 Jan 19
It excellent and staffs are very cooperativeThanksSabka dentist

Santosh Kothavale
13:29 27 Dec 18
I am happy with the treatment and their services

zubin thomas
15:27 21 Dec 18

Akshay Sapkale
11:26 21 Dec 18
Good dental experience.Dr.Manisha explained me my treatment plan and gave it at reasonable cost.Good hygiene is seen in clinic. Full staff is very co-operative.Thank u for painless treatment doctors.I recommend everyone here. Also smarter way for pay like bajaj finserv no cost emi.Like

Karuna Bhagwat
10:28 21 Dec 18
Happy and satisfied with my treatment .......best treatment

Chaitrali Mhaskar
13:52 20 Dec 18
Good treatment and nicely explain what treatment is about and what needs to be done.and there doc it's good suggested and good staff.

KUNAL JADHAV
12:02 14 Dec 18

RANAVIR MANE
15:31 11 Dec 18
I can't say enough positive things about Dr. Manisha and her staff! They are professional, yet personable and really care about my health and happiness. Working with Dr.manisha and her staff is always a pleasant experience. I have always had an excellent experience at this sabka dentist. The staff are polite and respectful. The front of house team are very friendly, welcoming and informed. I am always able to get an appointment very quickly. Very satisfied with the overall service.Sumit lokhande

Sunny Lokhande
16:57 04 Dec 18
Good treatment received in clinic very hygienic and all doctors experienced and very professional. Highly recommended.

Ravindra Patil
07:05 04 Dec 18
Good dental experience.Dr.Manisha and Dr.Madhura explained me my treatment plan and gave it at reasonable cost.Good hygiene is seen in clinic. Full staff is very co-operative.Thank u for painless treatment doctors.I recommend everyone here.

Shrikant Ghadi
14:59 03 Dec 18
Very good, friendly service and cost it's very reasonable . Fully recommended..

Krishna Sahu
14:59 10 Nov 18
Clearly explen all information.

kunal Dabholkar
13:03 09 Apr 18
Good explained about treatment...comfartsvl c while talking with doctor....would really like to go for further treatment...thank u

Dipti Sinha
12:49 31 Mar 18

Anuja Naik
11:42 28 Mar 18
good service and happy with treatment

Shivam jangid9819
11:34 27 Mar 18
Very good, friendly service and cost friendly. Fully recommended

Snehal Samant
12:43 24 Mar 18

SANDESH PAWAR
15:00 22 Mar 18
Nice treatment good staff

raju purkar
12:11 22 Mar 18

Gajanan Zujam
08:12 15 Mar 18
Nice and fast... With hygienic treqtreat

Tushar Pilankar
14:03 14 Mar 18
I have done root canal and value bridges from this clinic. It looks very much natural . Highly satisfied with treatment. Intelligent doctors.

pooja chavan
12:16 14 Mar 18

..***GAJENDRA ***INGLE
08:31 14 Mar 18

Yogesh Tekude
15:25 13 Mar 18
good service all emplyees

Gautam Khillare
10:43 12 Mar 18

David Dsouza
13:02 10 Mar 18

Suyog Matephod
14:25 06 Mar 18

Avinash Mujumdar
07:53 06 Mar 18
Satisfactory. Good doctors and staff. Very helpful

Bharati Gadekar
15:24 10 Jan 18
I was explained my problem so nicely ...by lady dr present over there ....she was energetic and was highly experience ....though look young ...How many times u find any clinic open on sunday ....bt i was quite impressed to see them working on sunday as well....with smile on their face ...moreover the treatment and possible quotation was explained properly ...with no if and bt .. ..Overall it was nice experience .... those who r suffering from dental problem must visit sabka dentist at least once.....

Vijay Gole
10:28 30 Oct 17
Awesome clinic and clinic team.

Mrunal Landge
10:06 26 Oct 17
Eventhough it was Sunday, doctor was available for treatment. Was very friendly and explained everything in very detailed. Very much satisfied with the treatment. Thank you.

Meghally Kulkarni
14:06 22 Oct 17
This dentist is very smart and very beautiful I LIKE IT

angry prash gaming
05:47 18 Sep 17
Great hospitality great treatment

Mandar Kulkarni
17:00 04 Jul 17
Good treatment and nicely explain what treatment is about and what needs to be done.

Dhairyashil Patil
08:05 13 Feb 16