Dental Clinic in Dombivali
Address: Office No-228, 2nd Floor, Jagannath's Commerce Plaza CHS Ltd., Manpada Road Next to Godrej Showroom, Char Rasta, Dombivli East, Maharashtra 421201.
Monday – Saturday 10 AM – 7 PM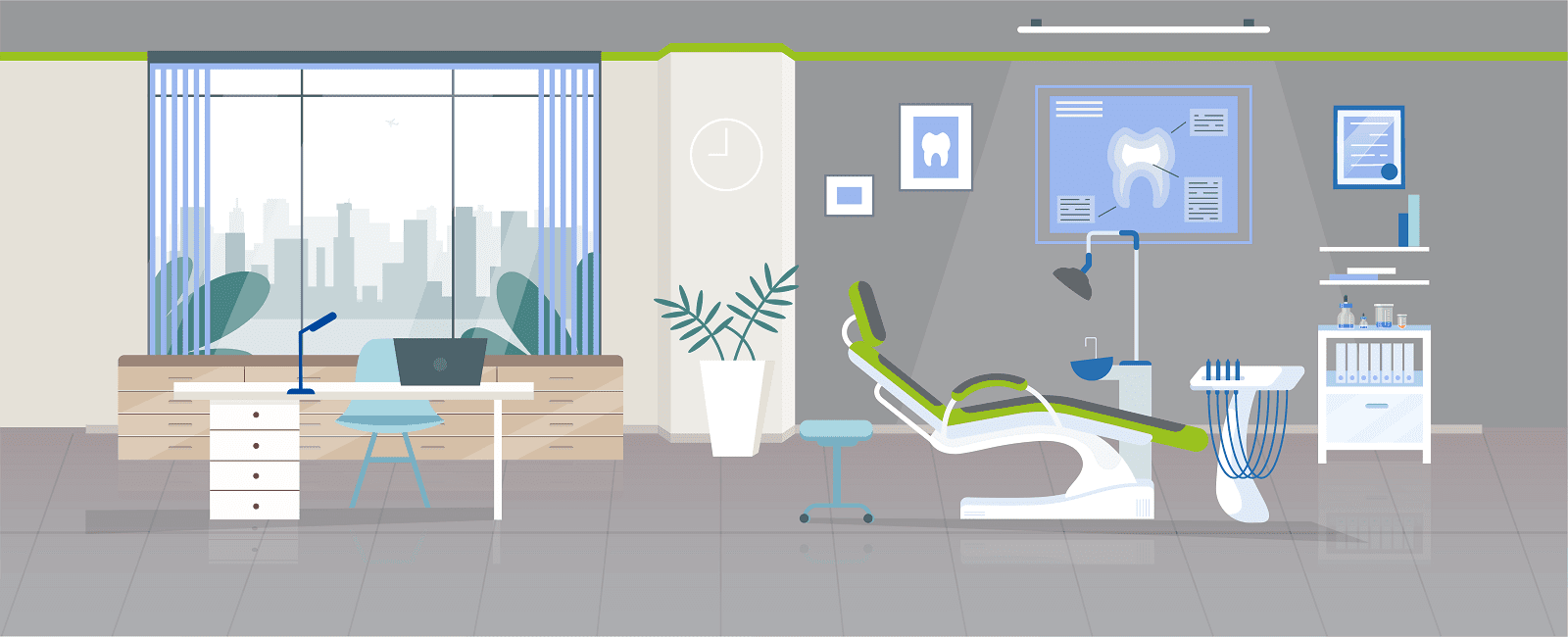 I visited this clinic as per reference by my sister. Had amazing dental experience over here. I was really scared for dental treatment but staff in clinic made me comfortable. Did my extraction and cleaning over here. Overall hygiene and covid protocols are followed meticulously in this clinic. Highly recommended for all your dental problems in this pandemic situation.

Nirmalail Patil
05:58 19 Jul 21
Good service staff is good keep it up

Govind Parmar
12:54 16 Jul 21
Nice service excellent staff


Surendra Gosai
09:05 16 Jul 21

Snehal Naik
09:33 13 Jul 21
I personally prefer sabka dentist since many years and Dr Manisha is just awesome I would always prefer her as she is simply best and also the receptionist rupali is also encouraging and friendly 😊🙂 thanks to u both

Pooja Shinde
13:59 12 Jul 21

Deepak Kulkarni
11:10 12 Jul 21
My overall experience with Sabka Dentist has always been best.. complete COVID-19 precaution has been taken throughout the treatment. Worth for money

Nikita Chaudhari
06:30 12 Jul 21

Deepak Jadhav
13:17 10 Jul 21

Jayesh Sarvaiya
10:47 10 Jul 21

sanju abraham
10:39 10 Jul 21
Friendly Doctor & Good Consultation...

Thank you Dr.Manisha for the treatment 🙏. The facility is very helpful for any of the dental treatment.

ruchita deshmukh
06:48 09 Jul 21
Nice experience all staff are good all covid precaution is good very clean clinic keep it up sabka dentist

Shrikant Shedekar
12:53 08 Jul 21
I am very happy because they have gave me emi system thank you sabka dentist

Purvi Sona
13:36 07 Jul 21
Experience was welcoming.. handled very well

RAJESH IYER
11:03 06 Jul 21
Good service staff is very good dr very nicely explain treatment plan keep it up

Karan Jaiswal king 1111
07:19 05 Jul 21
Staff at Sabka Dentist (Dombivli) was very helpful and dentist was very professional and helped to get complete treatment knowledge..Thanks Sabka Dentist Team..

Abhay Pethani
13:01 03 Jul 21
Very good service and people are responding and caring

masrud ansari
10:08 03 Jul 21
Good job and service also

Swati Deshmukh
05:57 02 Jul 21
Sd aligners are reasonably cheaper compared to going price also they are taking necessary precautions during covid pandemic

Nitin Goswami
12:02 22 Jun 21
Took the clear aligner treatment. Great experience at sabka dentist. The doctors planned according to my needs and the treatment is going on as I want. Will 10/10 recommend to everyone!

Aishwarya Patil
07:36 22 Jun 21
Take Good advise for preparation for Teeth

aditya sawant
08:10 17 Jun 21
I like the coordination of sab ka dentist.Dr. Manisha is really helpful and guide me perfect.She is very supportive.I like the overall experience.

smita shukla
06:14 17 Jun 21
First experiience is very good staff and doctors are also good and they follow all the guidelines and protocols to avoid the covid-19. Will recommend others as it was a nice experience. Must visit guys..👍

REBØRN GAMING
11:13 14 Jun 21
Good service all staff are good keep it up Sabka dentist

Prakash Shelar
05:33 12 Jun 21
Very gentle welcome on Reception, well experienced Dr. Manisha treated with modern technology & Equipment with proper guidance and Information. Overall good experience 🙂

Mahesh Ghag
11:30 11 Jun 21
Nice experience from the sbka dentist click

Janmay Jai Joshi
07:52 11 Jun 21
I really love this place, Dr. Is very supportive explains everything properly and also they maintain hygiene very well.

मला खुप छान अनुभव आला. चागल्या प्रकारे काय करायला पाहिजे हि माहिती मला मिळाली.सेवा खुप छान आहे.धन्यवाद

Nitin Deshpande Parimala
10:46 08 Jun 21
Hello All.First All I would like to Thank Sabka Dentist Team.First impressions very positive, Nicely explain regarding tooth removal problem and all sefty precautions has been taken during my session.Thank You Team.

jayesh patil
12:26 05 Jun 21
I am pretty much impressed with the treatment provided by the doctors and staff as well..... Thank you for providing such a good treatment.

Aditi Mhatre
11:07 04 Jun 21
I like treatment hygen mentain staff so good understanding and corperative i like that

Sandhya Gowd
11:19 31 May 21
Good Experience.Thank you Sabka Dentist.👍

Nilesh Vengsarkar
05:29 22 May 21
They explained me very nicely what treatment should be taken to keep my teeths neat,clean and healthy.Thank you Dr.Manisha for the nice treatment😀

Richa Darbar
13:11 07 May 21
Excellent doctors and staffs.

Shweta Dudia
12:38 07 May 21

Sakshi Manval
08:25 05 May 21

Dattatray Jadhav.
06:40 02 May 21
Good service all staff are good

Nebulal Sahani
12:02 30 Apr 21

Seema Dhotre
06:56 28 Apr 21

Sameer Kasar
13:38 26 Apr 21
Good service all covid precautions done here keep it up 😊😁😁😁😁

Vijay Kuril
07:03 21 Apr 21
Good service all staff are good all covid precautions here excellent service by sabka dentist the staff was also very helpful.overall the experience was great.

Kiran Wakade
06:48 20 Apr 21
Excellent. Doctors staff all are very helpful and coperative. I recommend everyone to visit sab ka dentist.

Manoj Nath
14:17 17 Apr 21

bhaskar sawant
05:55 15 Apr 21

Dharmin Shah
06:31 07 Apr 21
Good service and staff also good and all covid precaution maintain here good treatment all the best team keep it up😊😁😁😁😁😁😁😁😁😁😁😁😁😁😁😁😁😁😁😁😁😁😁😁😁😁😁😁😁😁😁😁😁😍😍😍😍😍😍😍😍😍😍😍😍😍😍😍🤗🤗

Aarti Gurav
13:04 06 Apr 21
It's nice... Good staff and doctors...follow all the safety which is very imp in this pandemic... reasonable.. well equipped

Nibha Singh
07:19 05 Apr 21

ankur mota
07:44 01 Apr 21
Great service😇😇😁😁😁😁😁😁😁😁😁😄😄😄😁😁😁

Mamta Chavan
15:59 28 Mar 21
Nice service keep it up,,,,

Renuka Kadam
08:18 28 Mar 21
Very Clean Premises, Attendants are very gentle and polite. Detailed informations given at the time of treatment. 10% off offer given for all treatment.Scaling offer is now over was active before sometime.

Ravi Patel
10:48 16 Mar 21

Vikram Sharma
13:24 15 Mar 21