Dental Clinic in Majura Gate Surat
Address: Office C/1, Mezzannine Floor, Swami Narayan Complex, H.No: 2/1932/1, Majura Gate, Near ITC Bldg, Kailash Nagar, Majura Gate, Surat, Gujarat 395001.
Monday – Saturday 11 AM – 8 PM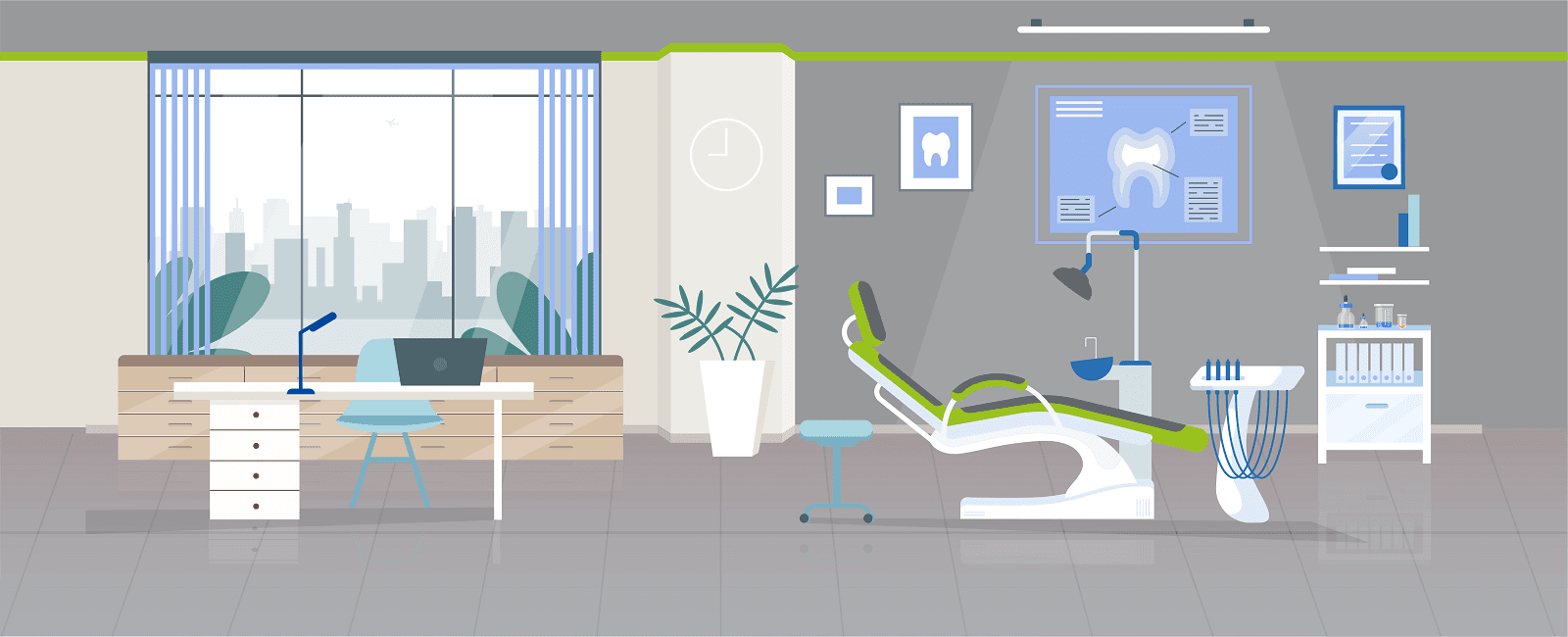 About Sabka Dentist in Majura Gate, Surat
It offers a relaxed and unique dental care experience, coupled with the highest standards of dental treatments. Dentistry absolutely need not to be anything less than a pampered pleasant experience. Dental treatments in Majura Gate, Surat at Sabka Dentist dental clinic in Majura Gate, Surat confines in a calm surrounding and, will amaze you with how painless and fast most of the modern dentistry is!
At Sabka Dentist, our aim is to provide good oral health and create beautiful smiles. In the process of achieving this, we provide an excellent implant, preventive, restorative, and conventional dentistry. Our commitment to these goals provides you with unparalleled service with the highest standards of dental hygiene in a comfortable and pampering environment. We know you will be delighted, not only with the treatment but with the way you are treated. Here you will find a welcoming ambiance with warm, friendly staff and total transparency.
Treatments offered at Sabka Dentist, Majura Gate
All dental treatments from dental crowns to major smile makeovers; a wide range of dentistry procedures and full mouth dental implants; everything is available under one roof!
The well trained and specialized dental team constantly staying updated through continuing dental education.
State of the art treatment techniques and instrumentation.
Value for money treatment options and costs.
Zero waiting policy.
Priority treatment completion at no extra cost for time-bound patients.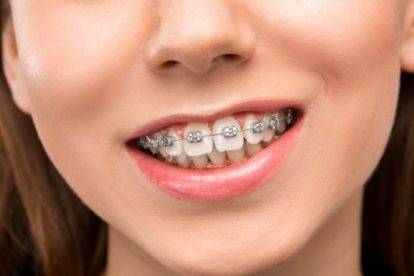 If you are looking for any type of dental treatment like metal free crowns and bridges, veneers, dental implants, tooth whitening, implant dentures, smile corrections, gap closures, fixed teeth, root canal treatment, gum surgery, kids dentistry, laser dentistry, gummy smile correction, wisdom teeth extractions, dental X-rays, etc., we are the ideal choice for best dentists for dental treatment in Surat, India.
How to find a dentist in Majura Gate, Surat?
It may seem like a task, because choosing a dentist is one thing that needs to be done with a lot of carefulness as dentists are someone that you hand over your entire oral health to. Hence a few pointers that you must keep in mind before selecting dentist are:
Has the dentist been suggested by someone known to you?
Have you cross checked by contacting the dental clinic's number or website?
Is the dental clinic close to where you stay?
Do the timings suit you ?
Are you asked for permission before each procedure?
Is the consultation well elaborated and satisfactory?
Is the dental clinic ripping you off financially or is it charging nominal rates?
Is the clinic kept clean at all times?
Is the dental staff highly helpful and polite?
We at Sabka Dentist in JP Nagar, Bangalore follow the STEEEP fundamental policy:
Safe
Timely
Effective
Efficient
Equitable
Patient-centered
STEEP is used by the ADA as a standard measure of quality care. Sabka Dentist aspires to soar high and make its customers content with all the dental treatments that they receive.
How can Sabka Dentist help?
Over the years, Sabka Dentist has broadened its horizon and expanded over to various cities like Mumbai, Surat, Ahmedabad, Thane, and Bangalore, over all 100 cities. With its strong family of approximately 500 dentists, Sabka Dentist is limitless in its vision and aim. It wants to achieve the goal of absolute customer satisfaction by providing each and every facility in the dental field.
By equipping itself with high-tech systems and instruments, Sabka Dentist offers the most modern dental service in India. By adding the option of EMI to its other benefits, Sabka Dentist has changed the entire game in the dental industry in India. It has become accessible and available to any and every customer, keeping in mind their budget as well as the type of treatment and environment they want to experience.
Tell me more about Sabka Dentist, Majura Gate
If you are one of those individuals who are particular about your dental hygiene, you should select the best when it pertains to dental care checkups and treatments. Sabka Dentist is frequently graded as among the best dental clinics in Majura Gate, Surat. At Sabka Dentist, people not only receive top class treatment for their oral troubles but will also get to enjoy among the finest in-clinic patient experience across India.
Irrespective of the background or occupation of an individual, we guarantee that all our patients feel comfortable and experience absolutely no difficulties when approaching or getting their dental complications across to our dental specialists. We are amongst the top dental clinic chains in Majura Gate, Surat, and have a legacy that is unrivaled by any other dental clinic in Majura Gate, Surat, India. Our dentists are some of the best dentists in Majura Gate, Surat.
Sabka Dentist consistently makes it to the list of best dental hospitals in Majura Gate, Surat, owing to our great team of dental experts and surgeons, and high tech facilities within our dental clinics. Sabka Dentist was launched way back in October 2010, with a single clinic in Vile Parle. Currently, we have grown to around more than 100 clinics in Mumbai, Pune, Ahmedabad, Surat, Bangalore, Navi Mumbai, Thane. Our team at Sabka Dentist constantly strives to encourage better dental health and help men, women, and children to really feel and look good, and proudly carry their smiles. No wonder, due to our team's perseverance and vision to help spread smiles across the world, we have consistently made it on the list of top dental hospitals in Majura Gate, Surat.
Therefore, the next time you are planning to visit a 'teeth hospital in Majura Gate, Surat, we should be at the top of your list of dental hospitals in Majura Gate, Surat. Consider us your own 'Apna Dentist'; our dentists are undoubtedly some of the best dentists in Majura Gate, Surat, and we will help you with your tooth concerns so that you can carry on and spread happiness across with your enchanting smile.
I just got my invisible aligners, making me smile better. N the best thing of that no one gonna know and u still improving ur smile in private 🙂💜✨✨

Deepak Rajput
07:03 28 May 22

Patel Zaki
12:32 27 May 22
First time visited this clinic staff is supportive and dr is also supportive he has taught everything about the benefits of tooth cleaning and provide good serviceAfter all superb service provided by drs and their staff

Harsh Dalal
13:18 18 May 22
Nice experience with treatment & all staff members.

Gaurang Rana
17:53 05 May 22

NITIN SURATI
13:46 26 Apr 22

Ajay Kotwal
07:06 16 Apr 22
Thank you for giving me best treatment. Very nice explained problems and it's procedures. They treated like family. provided clean and comfortable environment. friendly staff and best doctor......

Priyanka Ninama
08:23 05 Apr 22
Experience was quite healthy. Dr's. Guidance was complete acceptable for me.Thank you Sabka Dentist and will refer to other as well looking forward to see you again.

paril lakhankiya
09:28 26 Feb 22

Rahul Patil
14:10 30 Jan 22
It was a nice clean clinic. The Staff is quite good. Doctor was very friendly and upto its work.

Roheet Mishra
14:30 24 Jan 22
Composite filling good dr vijay mehta i am comfartebal my teeth... Thank you dr vijay mehta..😊

Md.Ismail Shaikh
05:19 20 Jan 22
My my root canal treatment successful completed.I have satisfied with Dr. Vijay Mehta treatment.Thanks Dr. vijay Mehta

Anup Sharma
13:00 18 Jan 22
Good and quick on an affordable price with a helpful nature

Dr Vijay best ceiling and advice and staff is good saff

Good service and treatment by Dr and staff

Shaikh T.N
13:58 23 Dec 21
My clinic to better experience. And thanks for sabka dentist

Must try once if you have any query about your teeths and braces.. I have great experience about them its will so helpful great experience....

Kishan Charanawala
15:23 17 Dec 21
Compsiet filling posteriorGood staff behaviourNice service

Manoj Taili
06:02 17 Dec 21
Yah first settings was good experience...

Dhruv Desai
14:05 16 Dec 21
Crown fetting in best sabka dentist. Dr Vijay mheta ...

Rajendrabhai Chaudhari
12:25 15 Dec 21

Rahul Sakaria
12:53 10 Dec 21
Compost filling in best Dr Vijay mheta thank you.. sabka denits

Mahesh Ambaliya
12:27 10 Dec 21
Filling in good Dr Vijay mheta...😁

silent killer
05:23 29 Nov 21
Awesome experience 👍Fully trained and experience doctors 👍Had my teeth cleaned and got my mothers gum surgery!All went well

Kishan Agarwal
13:16 19 Nov 21
Very good treatment for whole filling using Cement.Good staff and serving service.

Birenkumar Patel
13:25 08 Nov 21
Excellent Work...dr vijay mheta

HEMANT PATEL
05:23 20 Oct 21

Shashank Ojha
07:32 19 Oct 21
really professional service

Shilpi Sadh
15:44 17 Oct 21
Supportive sttaf and good work

mehul pipaliya
12:28 14 Sep 21
Service provide at Sabka Clinic was best & excellent .Dr are very polite and humble.. My treatment wasworth it.I am very glad to have treatment at Sabka Clinic must visit 👍

Aaditya Prajapati
12:31 09 Sep 21
It was a nice visit. I went second time. I had my teeth cleaning nad levelling. Dr advised and guided me nicely. It was a good experience

Dr Tasneem N
18:40 03 Sep 21
Very good service n doctor is also very humble

Chodvadiya Gopi
14:07 09 Aug 21
Service provide at Sabka Clinic was excellent.Dr are very polite...1st time i visited at clinic but it was worth it ...I am very happy...Must Visit at Sabka Clinic....

aayushi shah
08:37 29 Jul 21
service provide at sabka clinic excellent.Dr are very polite and best at service,i am totally happy and have fully trust on them.

zaidu nazim
19:50 02 Jul 21
Was checked by Dr. Mehta and he had great knowledge about teeth (obviously he should).Very polite and great at making us understand what problems we have and how to solve it.Not the usual greedy dentist who force us for treatment. I didn't need any treatment and he clearly stated that to me that you have good dental hygiene and you don't need any treatment. Just usual hygiene advices given.Absolutely satisfied with the free checkup!Thank you SabkaDentist!

Meet Prajapati
12:33 30 Mar 21
My dental treatment done by dr. Vijay Mehta and he is very nice personality and informative.He provided excellent service. I got my smile back because of him. Thank you so much Dr. Vijay Mehta

roshani rangpariya
04:36 27 Mar 21
I am happy with the service and the staff especially with the doctors and their behaviour

Usha Menon
13:01 15 Mar 21
Today i got treatment of RCT by Dr.Ankit Patel.What an Amazing experience!! Dr. Ankit Patel isA great person, not only as a Dentist, but as ahuman being also. He is very Co operative ,humbleand polite with the patients.He treats his patientsSo kindly as if a mother takes care of her child.I am very thankful to Dr.Sachi madam, Dr. VijayMehta and Sabka Dentist for arranging myappointment with such a nice person.Thank you,

Jayanti Patel
08:11 27 Feb 21
Dr vijay mehta is ab best dentist .....My sensitivity problem just slove in 20 min now i am feeling great from painThank u dr vijay mehta

rahul waghela
05:17 26 Feb 21
perfect place to treat your oral problem ,charge are normal , it deserve word sabka

bodar mayur
17:44 10 Feb 21
The Staff of Sabka Dentist Majura Gate Surat are very nice and professional.This was my second visit.I felt at ease when I walked in and place of work was nice and tidy. I will definitely be returning with friends.I surely recommend especially to the people of Surat to definitely visit here.

Ashish Rawat
14:23 08 Feb 21
I have done scaling thank you sabka dentist very good place

nishyank patel
13:07 05 Feb 21
Awesome! The explanations of procedure and detail to care were very through. Thanks for all the attention you paid to my issues. Dr. Mehta is Awesome!🥳🥳🙌

Kavita Patel
16:05 29 Jan 21

Rahulsai Chintala
05:50 12 Jan 21
Very good service and affordable

Bhavna Shah
13:52 02 Dec 20
satisfied with service n Consultant.

Khadija Husain
07:32 19 Nov 20
I'm fully satisfied,Dr. Vijay mehta is a best dentist.

Raveendra Gupta
13:23 17 Nov 20