Dental Clinic in Kandivali East
Address: Shop No-4, Vasant Utsav Rangoli Building, Near Southern Treat Hotel, 120 feet Road, Thakur Village, Kandivali East, Mumbai 400101.
Monday – Saturday 11 AM – 8 PM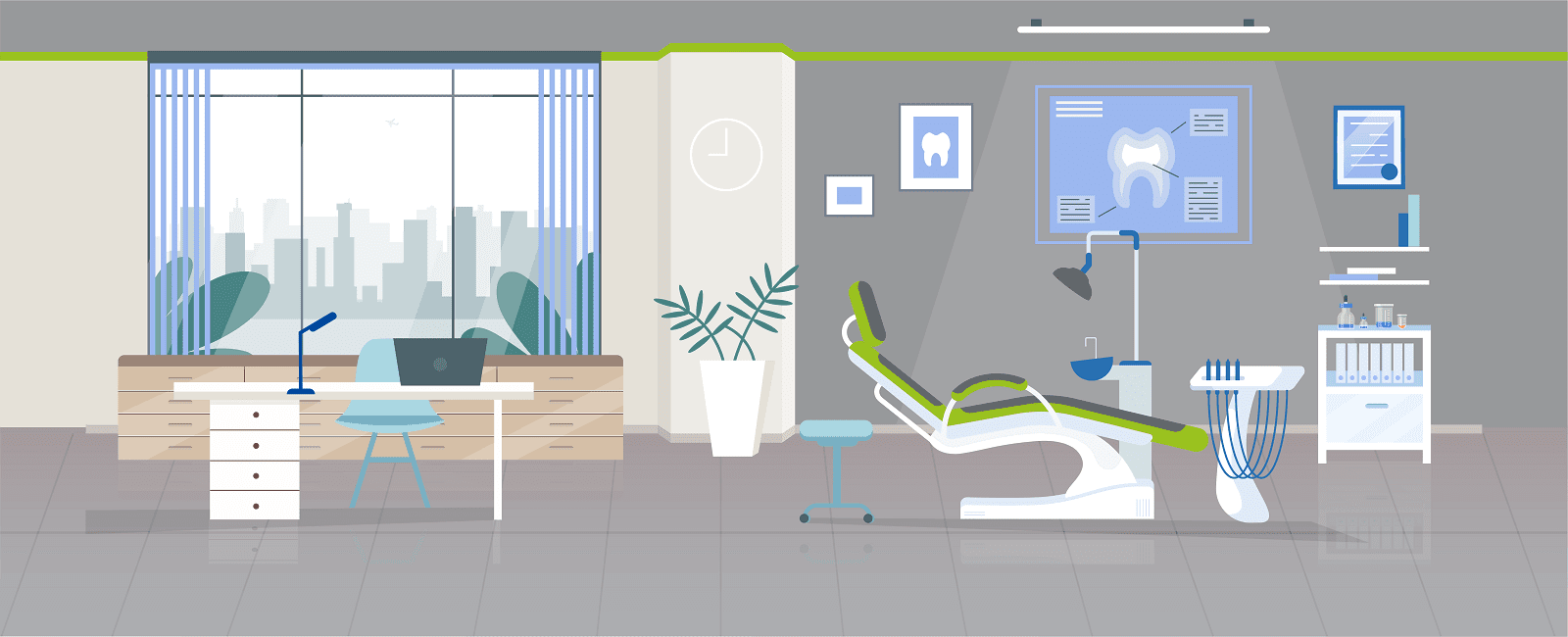 Professional service, friendly doctor, less waiting time & to the point work done of fixing my CAP. Appreciate the professionalism of the doctor and the staff.

Raghavendra Rao
09:39 25 Oct 21
It was quite good and flexible service

Karan Pai 9503
11:18 23 Oct 21
A bit expensive but it's a Good place. Descent advice. Highly recommended.

Kajal Teli
07:12 20 Oct 21
My root canel and implant tretment done in here good and painless tretment done by doc radha and doc varsha exprince is to good all time and staff also very coopertive thakuh

Jayram Karangutkar
08:08 19 Oct 21
Chekup done here good experience

ATMARAM BAGRODIA
07:36 18 Oct 21
Teeth Whitening - Concise and Painless Treatment.Doctor and staff were really professional, my teeth are 2 shades whiter now. Even the sensitivity was minimal after the treatment. Really recommended.

Shitij Singh
10:07 11 Oct 21
Doctor was very nice very decent way she spoke and clinic also clean and tidy and Dr's opinions of the treatment required were utmost very clear.

Meera Shukla
14:53 05 Oct 21

Pankaj Rathivadekar
06:50 01 Oct 21
Filing treatment and cap fixing done in sabka dentist Thakur village good happy with treatment

Mahendra Sharma
06:41 01 Oct 21
Rct treatment done and staff doc also very co operative overall good and memorable experience

nayana daddekar
06:27 24 Sep 21
Extraction and cleaning done in here excellent service

Excellent and professional Doctor and staff.

Ab newphone
09:44 21 Sep 21

Mrunal Kulkarni
12:47 20 Sep 21
Good experience overall. Nice doctors & helpful receptionist.

Chandan Singh
22:19 25 Aug 21
I have visit at Kandivali East, Thakur village Sabka Dentist for routine checkup ..there Doctor madam have good knowledge, better explanation and have good nature....thanks Sabka Dentist

ASHOK KUMAR
16:19 25 Aug 21
Nice treatment n nice dr mrs Radha

kirti pawar
11:27 18 Aug 21
Punctuality is wholrmark of Sabka dentist. Polite staff. Helpfulness is the key here. Advising the genuine treatment only. And above all, reasonably priced.

PRASHANT MEHTA
12:05 16 Aug 21
I would say this is one of the best dental clinic with best dentists in Mumbai. Since from childhood i had painful experiences with dentists .. but smile n braces gave me whole new experience. I had root canal and dental fillings and everything was painless.. that changed my perspective towards dentists . Dr radha is very humble and gives in depth information of your issue.Dr radha is very talented and works very precisely and with patience. definatly recommended dental clinic with highly professional staff . Very hygienic place and they follow all the covid guidelines too.

Rakesh Uttarkar
13:37 13 Aug 21
I am very happy to say that this is my best experience in dental clinc . Sd aligners have started from here at Sab Ka Dentist.Excellent service till date. Soft spoken and caring doctors as well as customer support.Dr radha and other staff is very cooperative,They has been my point of contact throughout the journey and never hesitated or delayed any response if I needed help. I really appreciate her prompt reply on all my msgs and calls.I received my sd align kit on time. And have got amazing results since then. I am on my retainers now and loved my smile transformation.Sabka dentist is dedicated in providing service on time and is very professional.I enjoyed the service and very much satisfied with sd aligners set and treatment.

Shubham Pasalkar
12:47 13 Aug 21
Braces treatment done in sabka dentists overwall experience is too good

Manohar jha
12:04 13 Aug 21

Bhavna Sompura
11:10 11 Aug 21
Place is very haygene and staff is very cooperative.

Devsar Devi
07:56 10 Aug 21
My checkup done by dr radha good services explain very nice and support satff is aloso good thank uh

Santos Kumar Verma
05:28 28 Jul 21
I visited Sabka dentist ,my frd recommended for my orthodontic treatment (braces). I was treated my Dr. Sagar He is extremely friendly and clear about his treatment. Never have I seen him loose patience or calmness. I would really recommend people to get treated by him.The treatment wasn't painful much, but sometimes it might take time to adapt to the new set up. Might have a slight pain for a day or two after tightening the set up but one can bare it.I also got my tooth filling extraction and cleaing done by Dr pratiksha It's been more than a year now and there has been absolutely no problem with it.It's much better than other clinics with highly experienced doctors.

Rasika Kaskar
11:06 27 Jul 21
Service is very good. Doctor and all staff are friendly and professional. Doctor explained me very well about treatment.

Yamini Rathivadekar
06:39 24 Jul 21
Got my wisdom tooth extraction done, I was guided really well regarding the extraction. Dr Radha and Dr Mayank, did a very good job in the overall process. Thanks for a very smooth process and the staff was very cooperative as well.They did a follow up call to check if I am taking the medicines properly as well if I had any pain or swelling. That's quite professional too.I personally recommend Sabka Dentist to everyone!

Ankit Kamlesh Champaneria
05:56 24 Jul 21
It was my first visit .Doctor is very professional and answered all the doubts regarding the treatment. The clinic is super clean and everyone including the doctor and his staff are really sweet they are genuinely try to understand the issue.,🙂👍 Good experience. Thank you.

AKSHATA JOSHI
05:41 24 Jul 21
I am quite satisfied with the precautions and safety measures taken at this clinic during corona pandemic period. Also I am really impressed by the professionalism shown by Dr Radha Iyer and the support team at the clinic. All my queries were answered and my treatment was carried out with utmost care.

Dr.Radha is very good doctor

Minal Salvi
09:29 16 Jul 21
Through professional approach. Efficient and helpful staff.

Vandana Rajan
06:45 09 Jul 21
My all dobutss solve dr pratiksha staff is very co opretove and clinic also clean

Sopan Bhalshinge
11:52 07 Jul 21

Ankita Latke
11:34 30 Jun 21
The dentist diagnosed and explained plan of treatment properly, the clinic appearance is good, well sanitized and helpful staff. Overall satisfied.

Excellent service till date. Soft spoken and caring people there. I have received my sd align 5days before time. Dr. Pratiksha ma'am is my dentist and sd align expert, and she is very much humble and helpful, she explained all my doubts and treatment procedure in detail every time I asked for Customer service is also excellent and dedicated in providing service on time. I enjoyed and very much satisfied with as align set up and treatment. Highly recommend to all, to book your free scan appointment, you won't be disappointed. Thanks to sabka dentist

Sid Sangani
05:07 24 Jun 21
Best orthodontist I have come across. Highly professional and the staff is helpful alot. Even in the pandemic, they are trying to provide the services at their best.

Ankita Bhattar
12:16 23 Jun 21
Checkup done by dr pratiksha nice

Ashwini Salunke
06:35 15 Jun 21

Disha Thik
09:11 14 Jun 21
My braces treatments starts in here my experience is roop good thank you so Much

Sonali Rajguru
07:40 10 Jun 21
Best experience and friendly doctors

Kaushal Patel
05:14 10 Jun 21
Cleaning done in here excellent series by dr prtiksha

Dhananjay Vyawahare
06:02 28 May 21
Root canal filing tratment done in here my overall exprince id too good

Grishma Sawant
07:13 26 May 21
Overall experiences is very good

upendra kumar ojha
08:04 07 May 21
Braces Root cancle and extraction done in Thakur village relly nice place and my overall experience is tooo goood thank uh sabka dentist for provied mi osm seeives in reginebal price.❤️

Prachi Shirgaonkar
07:03 15 Apr 21
Very nicely done the treatment..the clinic was also hygienic n clean.. overall good.

Dinesh Sharma
06:01 08 Apr 21
Amazing place do visit !!

Heena Khan
10:55 05 Apr 21
In this Corona Pandemic, the major concern is the safety & in Sabka Dentist you don't have to worry about it. They take care of all precautionary measures to make you feel most comfortable & safe.Also you will get best advice & treatment what should go best for you teeth.So go there & relax.

CHETAN DHARMIK
09:44 05 Apr 21
I would rate this branch 5 on 5 ...The staff dealt my queries patiently and it was organized..Although my appointment was booked after calling multiple times,the response thereafter was satisfactory.Coming to my sugery ,i was diagnosed by Dr.Pratiksha Mam ..She was very friendly and explained the cause systematically..Kudos to Dr.Shreyas Mohile on explaining the whole surgery step by step and informing in advance what is going to happen with this step... I hve not seen doctors explaining in that manner.Commendable Job.Dr.Pratiksha guided me during her off hour through social platform..And i appreciate her help..Overall Sabka Dentist is 😇.

Devansh Bhatt
17:06 30 Mar 21
Overall nice experience in sabka dentist

Sonal Jangam
08:03 24 Mar 21
Highly recommended . Good staff & doctor is really polite and explain everything. Am happy with the treatment.

Shruti Gadia
07:18 24 Mar 21
Great experience overall good experience in here

Sugandha Wagh
12:30 23 Mar 21
I went to sabka dentist for dental treatment and I must tell your Dr.Pratiksha Patil is really good , very respectful, polite and smart doctor.The staff was polite.Had a great experience.

Quite good service. Taken all measures of safety. Doctors are pretty good as well.

poonam yadav
11:09 20 Mar 21
Went for my Mother's dental issue. Dr. Pratiksha has been very good in handling of patient as well as thier issues. This clinic is also observing good COVID precaution.

Rahul Rana
10:16 20 Mar 21
recommended visiting the doc. Pratiksha patil for all of your dental problem thank you doc.

Vishvanath Padrat
07:38 19 Mar 21
I recommended visiting the doc Pratiksha for all of your dental problem. All staff services good

Vaibhav Mate
13:56 17 Mar 21
Very nice and unfriendly doctors and staff :)

Masarrat Jahan
12:47 17 Mar 21

Ketki Jawade
13:35 16 Mar 21
the dentist and the staff to be necessary precautions as per the corona guidelines and doctor is very polite and explain everything properly it's men's that overall good experience I recommended visiting to doctor prtiksha patil for all of your dental problem

Kalpana More
07:36 16 Mar 21