Dental Clinic in Kandivali East
Address: Shop No-4, Vasant Utsav Rangoli Building, Near Southern Treat Hotel, 120 feet Road, Thakur Village, Kandivali East, Mumbai 400101.
Monday – Saturday 11 AM – 8 PM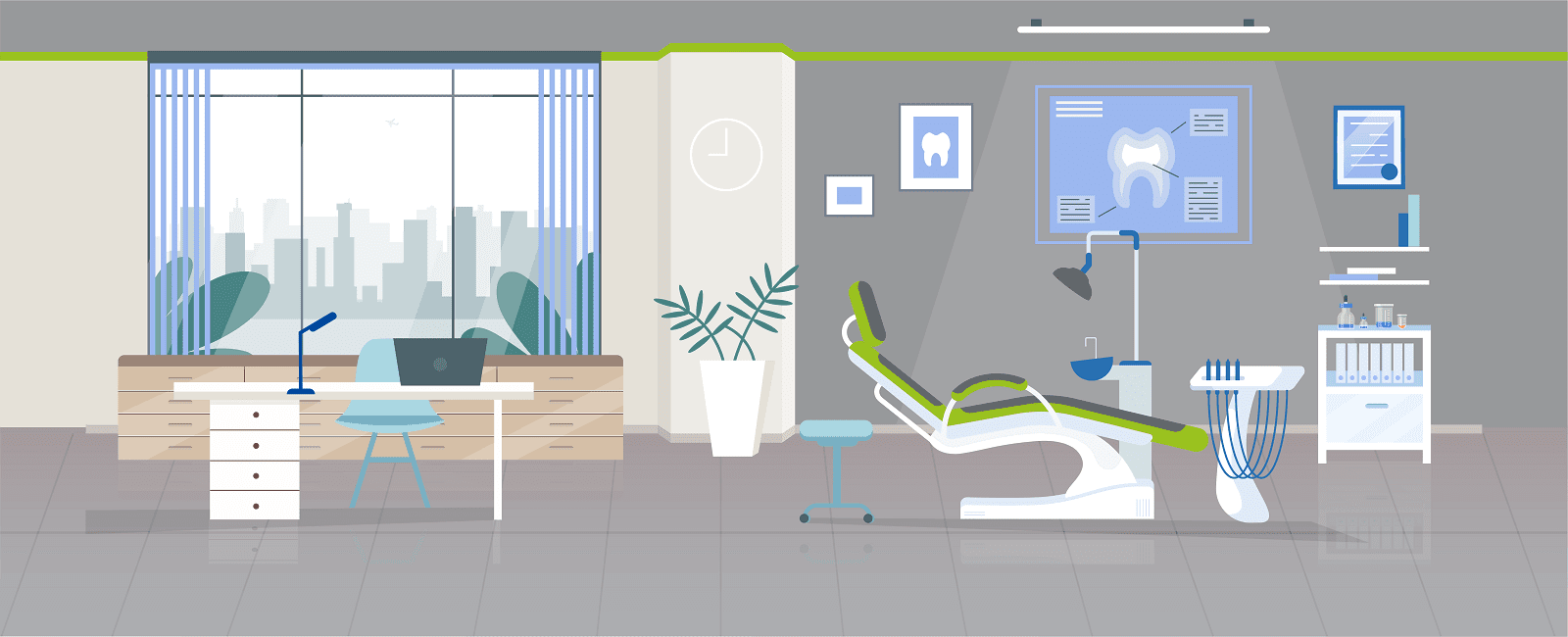 About Sabka Dentist Dental Clinic in Kandivali East
Sabka Dentist in Kandivali East strives to provide high-quality dental care experience, coupled with the best standards of dental treatments in a clean and hygienic environment. Therefore, dentistry should need not to be anything less than a pampered pleasant experience.
Sabka Dentist in Kandivali East provides all kinds of dental treatments which include basic consultation, checkup, cosmetic, implant, conventional and preventive dentistry and more.
Our Dentist in Kandivali East make dentistry accessible to everyone at affordable fees. A single place provides you all the facilities in a very pleasant environment with a unique technique. Our Dentist in Kandivali East Thakur Village is known for the best results and positive feedback which helps them to grow more.
Sabka Dentist in Kandivali East uses all advanced high-tech equipment, with the best sterilization standards, which gives you guaranteed results. We follow our method of treatment where our goal is to provide our patients with unique treatment and spread smile among all.
When it comes to the best dental clinic in Thakur Village Kandivali East it is Sabka dentist. We provide all kinds of Oral treatment to all at very affordable rates. Our dentist in Kandivali East is expertise in their domain to rectify all kinds of treatments and Oral problems.
By creating a friendly and healthy environment with our patient's comfort and satisfying their needs is our top priority. We are considered to be the best dentist in Kandivali East.
Dental treatment at Dental clinic in Kandivali East:
Free dental examination and consultation: As regular dental visits are very important for maintaining healthy teeth and gums. We provide free dental checkup and examine each patient with proper consultation . Mild gum recession can be treated by a professional deep cleaning in the affected area.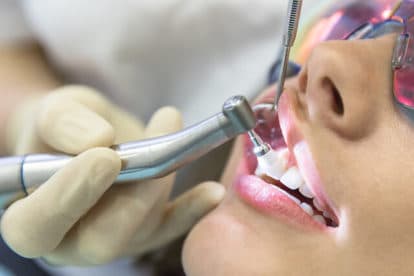 Cavity filling: Teeth filling is the procedure in which decayed part of the tooth is cleaned first and filled with a substance like gold/silver or ceramic and composite filling (resin).
Tooth Extraction: In this process, tooth is extracted (removed) the reason for this can be the unrestorable condition of a tooth due to tooth decay, gum disease, periodontal disease, infection, tooth injury or wisdom tooth, etc.
Dentures: Denture is a removable replacement for missing teeth or teeth which is fixed on the soft gum tissue. Complete dentures are used to replace missing teeth for people with no teeth left. The good thing about today's dentures technique is that they are designed to be functional and comfortable. Since dentures are similar in appearance to natural teeth and can improve a smile and facial features.
Root canal treatment (RCT): Root canal treatment is done to successfully remove the infected tissue and bacteria from the pulp chamber and root canals so that you are relieved of the severe pain. The goal of the procedure is to save a tooth that is badly decayed or infected. Root Canal Treatment can be done either in single sitting or in 2 – 3 sittings. It is followed by placement of crown.
Orthodontic Treatment: Orthodontics is the branch of dentistry that aims at correcting teeth and jaws that are positioned improperly. Crooked teeth and teeth that do not fit together correctly are harder to keep clean and are therefore at risk of being lost early due to decay and periodontal disease. Orthodontic treatment can help to i) align teeth, ii) correct crowding and spacing, iii) correct bite, etc.
Oral Surgery: Oral surgery is performed by our oral surgeons who are qualified MDS oral surgeons and expertise. Oral surgeries such as Impacted wisdom tooth, gum graft, Tooth implants, Root canal treatment, etc.
How to find a Dentist in Kandivali East?
Selecting the right dentist is not less difficult than finding a physician. Maintaining Oral hygiene plays an important role. A regular visit to a dentist is the key to maintaining a healthy smile, so start with the details that work best with your lifestyle and all dental care needs.
One should visit a dentist not only during pain, it's also necessary to go for a routine checkup to maintain good oral care.
Dental Care is very essential and plays a vital role to choose the perfect dental care. One should determine the quality of Oral healthcare. For this, a dentist should understand the individual patient's needs, problems, and circumstances.
Here are 5 tips to find a Dentist in Thakur Village Kandivali East:
Approachable and friendly Environment
Convenient location
Good communication and conversation
Modern dental technology
Affordable fees
Here at Sabka Dentist in Kandivali East follows the STEEEP fundamental policy:
STEEEP stands for:
Safe
Timely
Effective
Efficient
Equitable
Patient-centered
STEEEP is used by the ADA as a standard measure of quality care. We suggest that Dental clinics should try to provide services that are safe by avoiding injury and discomfort to patients. They should give timely treatment and minimize delay by ensuring time-bound treatments. Dentist in Kandivali East understands these policies well and perform their duties.
How can Sabka Dentist Help?
Sabka dentist understands every individual patient's needs and customizes the treatments accordingly. Sabka Dentist is the largest chains of Dental Clinics in India, with 100+ successful branches running in Mumbai, Pune, Surat, Ahmedabad and Bangalore with their 550+ excellent dentists team.
Our Dentist in Kandivali East are experts with degrees from the best institutes and hospitals in India.
At Sabka Dentist, we believe in providing good oral health and creating beautiful smiles. In the process of achieving this, we provide the best implant, preventive, restorative, and conventional dentistry to all.
And our promises to these goals provides you with unmatched service with the high-quality standards of dental hygiene in a comfortable and relaxing environment.
Here you will find a relaxing atmosphere with warm, friendly staff and total transparency in treatment and consultant by our dentist in Kandivali East. Our pricing is standard and shown clearly on our website.
We provide detailed information on dental problems to ensure that you can take decisions on treatments.
We follow standard clinical protocols to achieve consistent and predictable outcomes. Our post-treatment follow up team communicates with patients to ensure good patient compliance and clinical results.
And get their feedback on our service to work on the needs of the patients. We value and appreciate each feedback. And work better and efficiently towards individual patient's problems.
We believe that Smiling customers are the happiest!
Tell me more about Sabka Dentist, Kandivali East
If you are one of those individuals who are particular about your dental health care, you must choose the best when it comes to oral checkups and treatments. Sabka Dentist is consistently ranked as one of the best dental clinics in Kandivali East, Mumbai.
At Sabka Dentist, people not only obtain top class treatment for their tooth complications but also get to experience one of the greatest in-clinic patient experience across India. No matter the background or occupation of an individual, we guarantee that all our patients feel at ease and face no difficulties when approaching or conveying their oral health issues across to our dental surgeons.
We are amongst the top dental clinic chains in Kandivali East, Mumbai, and have a legacy that is unmatched by any other dental clinic in Kandivali East, Mumbai, India. Our dentists are some of the best dentists in Kandivali East, Mumbai.
Sabka Dentist often makes it to the list of best dental hospitals in Kandivali East, Mumbai, owing to our wonderful team of dental specialists and doctors, and cutting-edge facilities within our dental clinics. Sabka Dentist was started way back in October 2010, with a single facility in Vile Parle.
Currently, we have grown to around more than 100 clinics in Mumbai, Pune, Ahmedabad, Surat, Bangalore, Navi Mumbai, Thane. The Sabka Dentist team constantly strives to encourage better oral health and aid people to truly feel and look good, and proudly carry their smiles.
No wonder, resulting from our team's perseverance and vision to help spread smiles across the world, we have consistently made it to the list of top dental hospitals in Kandivali East, Mumbai.
So, the next time you plan to visit a 'teeth hospital in Kandivali East', Mumbai, we should be at the top of your list of dental hospitals in Kandivali East, Mumbai.
Consider us your own 'Apna Dentist'; our dentists are some of the best dentists in Kandivali East, Mumbai, and we can help you with your tooth concerns so that you can continue to spread joy and happiness across with your wonderful smile.
The experience was good as the doctor guided me the best way I can have to align my teeth properly, with the best possible solutions

Kiran Singhvi
11:37 22 Jun 22
Did tooth cleaningIts was quick and no pain.Dr Radha iyer was very professional will treating.Also suggest some further treatments. But yes those lil expensive.

Dipesh Sawant
13:32 14 Jun 22

Naga Muthu
02:12 10 Jun 22
It was pleasant experience.Doctor checkup for the problematic teeth and suggested remedies with estimates.Thanks Sabka Dentist.

Jagdish Nageshri
12:30 30 May 22
good and professional service

Madhur Gabhane
18:46 21 May 22
Cleaning done in here excellent series by dr prtiksha

Dhananjay Vyawahare
15:44 18 May 22

Shalini Tejuja
13:44 16 May 22
Checkup and consultion done from Thakur village clinic good experience and affordable treatment

Milind Tayade
12:40 11 May 22

Udita Joshi
11:53 11 May 22
Dr.Radha is very good doctor

Minal Salvi
10:44 10 May 22
Im very happy with the tretment all satff is very nice good exprince

SANJEET KUMAR
12:29 25 Apr 22

Aditya Sawant
15:03 23 Apr 22
Doctor & other staffs are supportive. They talks politely to the patients, understand their problems, gives prior call for the next appointment. Overall I have good experience till now.

Sonal Mali
10:29 18 Apr 22
For many, visiting dentist must be like facing a nightmare. The treatments are very uncomfortable and on top of that if it is not handled properly, it could lead to grave damage. But if i were to say that you can not only get treatments that are easy, comfortable and laced with latest technology and techniques but from an experienced doctor who would play a role of a great counselor to make the entire process go smooth and peaceful.If you would like to experience this, then Sabka dentist in Thakur village is the place.Dr. Radha is exceptionally experienced and up to date with her treatments. She helps you to understand the nitty gritty of the issues you are facing and very calmly treat you with the best options available.I recently visited the clinic for teeth cleaning (mine was in a worse condition and untouched for years). My apprehension was that the doctor would make it into a big case and suggest me lengthy and costly remedy. But to my surprise, Dr. Radha suggested the simplest procedure and gave me a good healthy smile back again. I also have signed up for aligners which is going to give my teeth a great look.Must mustv visit guys.

sapna shah
10:04 08 Apr 22
Rct and extractions done nicely by dr radha good exprince

Navnath Kachare
06:47 08 Apr 22
Doctors are very professional and make you feel at ease. The prices are nominal. They have a referral discount system which others can make use of. Overall a very satisfying experience

Abhiruchi Saraf
14:51 04 Apr 22
The doctors were very helpful and guided me to the best solution for missing tooth. The procedure was conducted expertly and they took constant feedback at every stage. At tpresent they have fitted zirconia bridge with temporary glue to get me comfortable and will use permanent glue next week. My eating experience was never better.

Satish Duryodhan
09:00 03 Apr 22

Hardik Acharya
10:21 01 Apr 22

Akshat Doshi
12:30 28 Mar 22
I liked the treatment n git good service by Dr Radha n staff.Wish them all good luck.

trivedi rajendra
09:05 16 Mar 22
Senitized clinic. Smiling receptionist. Efficient doctor.Overall experience beyond expectations.Keep it up

sharad bhatia
08:52 15 Mar 22
Dr.Shruti and Dr.Radha did the job pretty well.

Professional doctor with lot of experience and kind behaviour..great experience

Prathamesh parulekar
16:24 22 Feb 22
Rct tretment done by Dr radha excellent experience with doctors with staff.doc radha is very polite attentive and helpfull she is really very professional and all time she give me attentions for my tretment give me best advice thank u so much doc and staff

Nikita Kurpane
13:59 12 Feb 22

Riya Chaube
14:10 05 Feb 22
Rct treatment done and staff doc also very co operative overall good and memorable experience

nayana daddekar
11:42 31 Jan 22
Hello everyone... Excellent experience with sabka dentist team of all the doctor's and staff members.. Special thanks to Dr Sagar...such a humble, kind and experience possitive person who i observed.Thank you once again for your support and concern.

rajni chaniyari
12:42 27 Jan 22
Dr and staff are very supportive at Thakur village branch. Dr are good in nature.

darshan mulik
13:56 03 Jan 22
Excellent service,all Doctors and Staff are always ready to help, excellent after sale service.

milind take
08:31 21 Dec 21
Doctor is very understanding and polite, gives enough time to each patient .

usha sharma
07:13 13 Dec 21
No waiting time, good guidance by Dentist.

PRANAY Baisane
11:30 10 Dec 21
Dr Radha and staff are very supportive at Thakur village branch root canal treatment was done with excellence and I'm happy with the result. One more implant is done and I wasn't happy with the result however Doctor took all the efforts and finally I am happy with the treatment thanks Dr Varsha

Neeraj Jaiswal
08:53 09 Dec 21
Best as always..no complaints

Experienced and helpful Doctors and very nice staff..clean and organized clinic.

Rakhi Kumbhar
06:50 08 Dec 21
Extraction treatment done very softly and nicely very happy with tretment staff and doc is very kind and helpful

gyan singh
12:41 06 Dec 21
very good clinic with good service

pankaj vishwakarma
11:17 02 Dec 21
Interesting and nice clinic

Abhay Shukla
11:17 02 Dec 21
Best Dentist you can visit in Kandivali they have best service and prices

Ritik Kadwane
13:18 23 Nov 21
Really happy with the treatment.

Tanu Pandey
13:11 22 Nov 21
The dentists here are really good n co operative. Hygiene n occupancy in the clinic due to corona is very well maintained. The front desk staff is also very polite n attentive. My daughter is taking the treatment for her braces from Dr. Sandeep, n she's really fond of him. I would recommend sabka dentist for all ur teeth related issues.

Mital Barot
11:29 15 Nov 21
Painless treatment done by Dr Radha she is very cooperative receptionist also cooperative nice experience from sabaka dentist👍

Anagha Khambete
08:56 08 Nov 21
Professional service, friendly doctor, less waiting time & to the point work done of fixing my CAP. Appreciate the professionalism of the doctor and the staff.

Raghavendra Rao
09:39 25 Oct 21
It was quite good and flexible service

Karan Pai 9328
11:18 23 Oct 21
A bit expensive but it's a Good place. Descent advice. Highly recommended.

Kajal Teli
07:12 20 Oct 21
My root canel and implant tretment done in here good and painless tretment done by doc radha and doc varsha exprince is to good all time and staff also very coopertive thakuh

Jayram Karangutkar
08:08 19 Oct 21
Chekup done here good experience

ATMARAM BAGRODIA
07:36 18 Oct 21
Teeth Whitening - Concise and Painless Treatment.Doctor and staff were really professional, my teeth are 2 shades whiter now. Even the sensitivity was minimal after the treatment. Really recommended.

Shitij Singh
10:07 11 Oct 21
Doctor was very nice very decent way she spoke and clinic also clean and tidy and Dr's opinions of the treatment required were utmost very clear.

Meera Shukla
14:53 05 Oct 21

Pankaj Rathivadekar
06:50 01 Oct 21
Filing treatment and cap fixing done in sabka dentist Thakur village good happy with treatment

Mahendra Sharma
06:41 01 Oct 21
Extraction and cleaning done in here excellent service

Excellent and professional Doctor and staff.

Ab newphone
09:44 21 Sep 21

Mrunal Kulkarni
12:47 20 Sep 21
Good experience overall. Nice doctors & helpful receptionist.

Chandan Singh
22:19 25 Aug 21
I have visit at Kandivali East, Thakur village Sabka Dentist for routine checkup ..there Doctor madam have good knowledge, better explanation and have good nature....thanks Sabka Dentist

ASHOK KUMAR
16:19 25 Aug 21
Nice treatment n nice dr mrs Radha

kirti pawar
11:27 18 Aug 21
Punctuality is wholrmark of Sabka dentist. Polite staff. Helpfulness is the key here. Advising the genuine treatment only. And above all, reasonably priced.

PRASHANT MEHTA
12:05 16 Aug 21
I would say this is one of the best dental clinic with best dentists in Mumbai. Since from childhood i had painful experiences with dentists .. but smile n braces gave me whole new experience. I had root canal and dental fillings and everything was painless.. that changed my perspective towards dentists . Dr radha is very humble and gives in depth information of your issue.Dr radha is very talented and works very precisely and with patience. definatly recommended dental clinic with highly professional staff . Very hygienic place and they follow all the covid guidelines too.

Rakesh Uttarkar
13:37 13 Aug 21
I am very happy to say that this is my best experience in dental clinc . Sd aligners have started from here at Sab Ka Dentist.Excellent service till date. Soft spoken and caring doctors as well as customer support.Dr radha and other staff is very cooperative,They has been my point of contact throughout the journey and never hesitated or delayed any response if I needed help. I really appreciate her prompt reply on all my msgs and calls.I received my sd align kit on time. And have got amazing results since then. I am on my retainers now and loved my smile transformation.Sabka dentist is dedicated in providing service on time and is very professional.I enjoyed the service and very much satisfied with sd aligners set and treatment.

Shubham Pasalkar
12:47 13 Aug 21
Braces treatment done in sabka dentists overwall experience is too good

Manohar jha
12:04 13 Aug 21

Bhavna Sompura
11:10 11 Aug 21
Place is very haygene and staff is very cooperative.

Devsar Devi
07:56 10 Aug 21
My checkup done by dr radha good services explain very nice and support satff is aloso good thank uh

Santos Kumar Verma
05:28 28 Jul 21
I visited Sabka dentist ,my frd recommended for my orthodontic treatment (braces). I was treated my Dr. Sagar He is extremely friendly and clear about his treatment. Never have I seen him loose patience or calmness. I would really recommend people to get treated by him.The treatment wasn't painful much, but sometimes it might take time to adapt to the new set up. Might have a slight pain for a day or two after tightening the set up but one can bare it.I also got my tooth filling extraction and cleaing done by Dr pratiksha It's been more than a year now and there has been absolutely no problem with it.It's much better than other clinics with highly experienced doctors.

Rasika Kaskar
11:06 27 Jul 21
Service is very good. Doctor and all staff are friendly and professional. Doctor explained me very well about treatment.

Yamini Rathivadekar
06:39 24 Jul 21
Got my wisdom tooth extraction done, I was guided really well regarding the extraction. Dr Radha and Dr Mayank, did a very good job in the overall process. Thanks for a very smooth process and the staff was very cooperative as well.They did a follow up call to check if I am taking the medicines properly as well if I had any pain or swelling. That's quite professional too.I personally recommend Sabka Dentist to everyone!

Ankit Champaneria
05:56 24 Jul 21
It was my first visit .Doctor is very professional and answered all the doubts regarding the treatment. The clinic is super clean and everyone including the doctor and his staff are really sweet they are genuinely try to understand the issue.,🙂👍 Good experience. Thank you.

AKSHATA JOSHI
05:41 24 Jul 21
I am quite satisfied with the precautions and safety measures taken at this clinic during corona pandemic period. Also I am really impressed by the professionalism shown by Dr Radha Iyer and the support team at the clinic. All my queries were answered and my treatment was carried out with utmost care.

Through professional approach. Efficient and helpful staff.

Vandana Rajan
06:45 09 Jul 21
My all dobutss solve dr pratiksha staff is very co opretove and clinic also clean

Sopan Bhalshinge
11:52 07 Jul 21