Dental Clinic in Goregaon West
Address: Shop No-10 Anand Vatika Society, Next to ICICI Direct Opp. Mcdonalds Restaurant, S.V. Road, Siddharth Nagar 4, Shri Nagar, Goregaon West, Mumbai, Maharashtra 400062.
Monday – Saturday 11 AM – 8 PM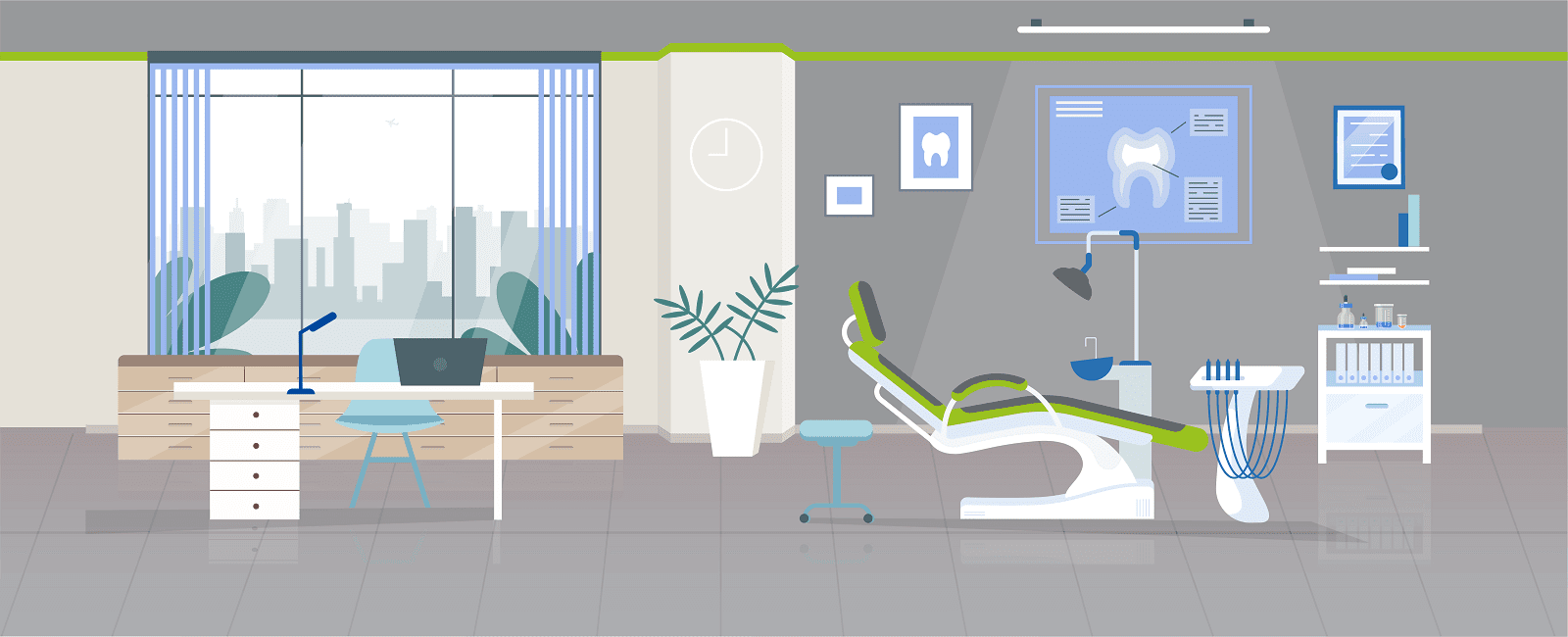 It was an awesome experience indeed!Very well equipped clinic that too with a great Customer Experience (CX). I had a very pleasant experience with Dr. Sharvari and her staff. Dr. Sharvari is very professional, she takes the time to explain what needs to be done and provides valuable advice , It's not easy to find a good dentist for all age groups.My gratitude for Dr. Sharvari and her staff goes beyond the stars! There is no other dentist I would go to or recommend! When you find the best, you keep it! Sincerely, Swapnil Chaudhari

Swapnil Chaudhari
12:04 13 Feb 21
The staff and doctors are very politely and very understanding ......

Prachi Dubey
15:18 04 Feb 21

Ankush pandey
05:49 02 Feb 21

Dipesh Kantharia
11:25 30 Jan 21
I have been taking tratment for braces n root canel but never seen this kind treatment very good service, Staff are very helpful.. Understanding.. & Co_ operativeWaiting for the final result of braces🤘🏻Team Keep doingKeep serving good things

Shashikala Chinchole
13:23 06 Jan 21
The location is very easy access .Qualified and modern doctor and the best thing for me is on time and in specific time and good service at reasonable cost #sabkadentist

Kush Rathod
03:37 06 Jan 21

Shravan Rao
14:42 29 Dec 20
Happy with services given by doctors 😊

Nice and fast. Excellent...

AARAV POLYPLAST
07:49 19 Dec 20

M.H.Ansari
06:35 12 Dec 20
गुड अँड रेस्पेक्टफुल कंमुनिकेशन अँड दैली फोल्लोउपस

sunil rane
12:33 10 Dec 20
Hello,I have done my teeth treatment root canel and cap from sabka dentist... service is fantastic and clinic staff also good communicate...i m very happy with sabka dentist....but i request please give some discount because its very expensive .....

vishakha malage
12:38 08 Dec 20
Experience is very good. Doctor and staff are efficient. I felt very homely during the treatment. But unfortunately I will not be able to recognise them as all had masks on faces.

ASIM KUMAR
17:38 01 Oct 20
I am under going implant treatment. So far services of saff met is commendable. Thank you ☺️

Shikha Agarwal
13:29 01 Oct 20

Vrushab Mali
09:03 30 Sep 20
Great staff. Doctor/staff provides a feel good factor and cares for your wallet as well. Instant consultations via whatsapp photos with orthodontist for suggestions...

Abinash Dash
10:57 22 Sep 20
great experience, very supportive staff & and specially Dr Nupur.

deependra choudhary
12:41 06 Mar 20
Well treatment for patient &Well explained by her about problems.

vrutik gada
14:34 17 Jan 20
The doctors over here have good knowledge and a very friendly and also they explained and answered all my questions in a simpler terms which gave me a good clarity of the entire procedure that would take place in getting braces.Also the clinic has up to date services which one can opt for if they have bigger budget and if they are eligible for the procedure.Overall a realisable free consultation was given to me under the offer.

Keziah Gundampati
14:36 15 Jan 20
Dr. Nupur has done my root canal treatment very well. Keep it up. God bless you.

PMPL HIGH SCHOOL
12:29 11 Jan 20
The treatment of Dr Nupur is highly appreciable and awsome. I wish her success in life.

Chetraj Khanna
13:37 06 Jan 20
Sab ka dentist its very good clinic in my area thanks to all staff

Satish Yadav
10:48 06 Dec 19
Friendly staff and explain everything bad or good if you have teeth related issue I recommend sabka dentist ... best traeatment

Good staff n friebdly doctor's

ashwin swamy swamy
06:34 26 Nov 19
docter is gread behaviour

GLOBAL MALPARA
05:46 23 Nov 19
Professional doctor's as well as Good staff

Pianist Go_Cool
07:08 14 Nov 19
The doctors are very cool as well as staff. Keep it up 👍

Jitu Chellani
07:57 14 Oct 19
Doctors r very good in talking n do their work on time.Nice atmosphere

lolita D'sa
07:31 14 Oct 19
Thanks sbka dentist I visited here with lots of pain in my gum , doctor suggested me for sergery and they did it very well without any pain thank you doctor now I m fine

Pragya Singh
03:32 12 Oct 19
Happy with the treatment. Dr.Susanna does her job too good.. she's passionate bout it and gives her 100%.

Mayur Hinge
16:44 04 Oct 19
Dr. NupurShe is best dr.Best suggestion

Priya Gupta
15:27 21 Sep 19

Amaan Paik
12:34 20 Sep 19
I had treatment of braces at sabka dentist with Dr.aditya Nair I m happy with my treatment plus the staff n everyone is so friendly I will recommend this clinic to all.....

Nasim khan
07:47 09 Sep 19
It was very nice service by sabka dentis and my teeths are shining so I am very happy

Umesh Angrakh
05:38 30 Aug 19
Best service good clinic good doctors are also professional less charges of treatment i like it

Chirag Jain
07:12 27 Aug 19
Visited Goregaon west S.V.Road clinic recently for oral consulting, tooth cleaning and filling...simply an awesome experience...never imagined dental treatment can be so painless and such a delightful experience...must say great job done by Dr. Nupur Jhavar to ensure patient is at comfort, did a thorough check-up of my tooth condition, gave a good overview on types of cleaning and how with proper treatment / check-up on regular basis I can ensure my tooth condition is in a good shape...felt to be in safe and pair of experienced hands...my compliments to Dr. Nupur and her staff for doing a great job...visit to Sabka Goregaon S.V.Road branch highly recommend...quite impressive 😃🙌

Jyotin Gagrani
13:17 24 Aug 19
Good clinic. Dr. Nupur was very nice.

Sharmila Tirodkar
11:51 24 Aug 19
Dr. Priyanka was really skilled and the treatment procedure was carried out very smoothly thanks to the staff

Rachel Jose
11:22 24 Aug 19
Nice service and very friendly doctor and friendly staaf

Mahenoor Khan
12:59 22 Aug 19
This isn't a paid review. *Dr Nupur Jhavar * is an efficient doc n she has an expertise in her work at this young age. I am too happy with her treatment as she has brought smile not only on my face but also on the ones around me.And a big thank you to Dr Nupur as she did my treatment according to my timeline. Her team is helpful too.Recommended to one and thanks for all staff.

Preksha shirgaonkar
03:32 21 Aug 19
I'm here today for my pro cleaning @100 when i enter in clinic i met priyanka the receptionist she is very professional n very calm then dr nupur she done my cleaning&polishing and i was very happy for my cleaning.i'll do my further treatment also at sabka dentist.assistant also are very nice.specially i liked 1 thing very much...is that they all talk with u a lots of respect.thank u everyone.

Amisha Yadav
18:21 19 Aug 19
Very good services, professional as well as friendly approach from doctors. Great solution for all your tooth problems.keep it up i recommend it to all.Happy with the treatment Dr. Nupur was really patient.i,ll recommend to all friends and family.Dr. Nupur and staff are friendly.

Preksha Shirgaonkar
18:02 19 Aug 19
Happy with treatment.Dr.Nupur and staff are friendly. visit here for treatment.

Prachi Shirgaonkar
17:49 19 Aug 19
Extremely professional, excellent dentist! Thank you very much.

Joseph John
07:53 18 Aug 19
This isn't a paid review. *Dr Nupur Jhavar * is an efficient doc n she has an expertise in her work at this young age. I am too happy with her treatment as she has brought smile not only on my face but also on the ones around me.And a big thank you to Dr Nupur as she did my treatment according to my timeline. Her team is helpful too.Recommended to one and all.

I had my cleaning done with dr.nupur she's a good doctor. Calmy answered all my queries i"ll recommend this clinic .

GAREEB GAMER
08:24 13 Aug 19
The checkup and x -ray is free plus the cleaning in hundred really worth Dr. Nupur is good dentist she explained everything to me the root canal was done was painless, the staff is friendly , I will recommend this place to other.

Priyanka Walmiki
07:55 09 Aug 19
Happy with the treatment Dr. Nupur was really patient.i'll recommend to all my friends and family.

Gauri Patil
13:00 08 Aug 19
Very good services , professional as well as friendly approach from doctors. Great solutions for all your tooth problems. Keep it up , i recommend it to all. ☺️

Priyanka Makwana
11:02 06 Aug 19
I did my treat Excellent service. I had visited the clinic due to a tooth ache and Dr. nupur did a proper checkup she suggested me for a rootcanal and patiently answered all my queries with a smile.

parmeshwar gupta
09:03 06 Aug 19
Dr Nupur is an efficient and sincere doctor, she did the capping of my tooth very well.

Prafulla Jena
14:22 31 Jul 19

Anup Nagle
00:58 28 Jul 19

Ritika Jain
14:46 27 Jul 19

Krunal Shah
07:31 25 Jul 19
Good experience. Smooth and very cooperative staff.

Pooja Joshi
10:14 24 Jul 19
Visiting this clinic for daily appointment, the service is good also doctors here are helpful and friendly.

Anish Patil
12:00 23 Jul 19

Jihan Jadhav
08:48 20 Jul 19
Happy with treatment.Dr.Nupur and staff are friendly. visit here for treatment.

NITIN PATIL
15:57 06 Jul 19
I went to get a second opinion on my root canal at this clinic. The check up is free. Dr. Shiksha Patel is a good dentist, she is patient and explained everything to me. So I decided to do my root canal, filing and cleaning by her. She did a great job. The root canal was done fast and was painless. The staff is friendly. I would recommend this place to others.

Ketan Sompura
13:03 04 May 19
Its amazing experience in your service , care ,treatment . thank you so much

Anju Patil
11:19 08 Feb 19

Shankar Karandikar
11:51 24 Jan 19
I was skeptical initially as I used to go to my regular dentist for very many years.Read the reviews and went in for a cavity filling at Goregaon West clinic.Pleasantly surprised on the quality of work done and more importantly no force put by doctors to do additional work to generate revenue as this chain is funded by PE funds.Price was the main attraction for me to step into this clinic as most dentists fleece for normal filling and extractionHowever I reckon for RCT and crown price here would be not as cheap as compared to rest of the dentists.

Ravi Krishnamoorthy
09:08 15 Jan 19
Good service.happy with treatment.freindly staff.

VISHU PHOTOGRAPHY Vphotography
14:51 10 Jan 19
Good service.... happy with treatment

anand mante
16:04 09 Jan 19
Good service...had good experience

amol patil
04:42 09 Jan 19
Got treatment done from Dr Shiksha Patel. She was really good. Explained the treatment plan nicely. All in all really good experience. Would definitely recommend her.

kartik pati
05:58 30 Dec 18
Happy with treatment...good staff and Dr shivani is very good

prashant rane
10:21 28 Dec 18
Good service and reliable treatment

Sheetal Kalera
13:55 27 Dec 18
Had a good experience ....

Noorisworld Sameer
11:00 27 Dec 18
Happy with treatment....dr shiksha and staff are very friendly... visit here

Gordhan Rajpurohit
10:09 27 Dec 18
Good staff and most important is good service here.... Must visit here

Rupali Tungar
08:32 27 Dec 18
Very friendly staff and pls guys visit here

Shweta Kharchane
08:30 27 Dec 18
Good service plz visit here

sheetal suryavanshi
07:44 06 Jun 18
Good clinic and friendly staff specially Dr. Shivani is very good as a person also

Sheetal Chavan
18:28 06 May 18
It was my first visit ever to a dental clinic. Dr. Shivani treated me for a cleaning session. It was fun and joyful visit.Thanks a lot Doc.

Subham Jaiswal
11:22 05 May 18
Nice in clinic staff nice co oprate in the goregaon west team

Rohan More
07:06 30 Nov 17
Although going to a dental clinic is not something anyone looks foreword to, this clinic has the best service ever.Dr. Shivani is a very capable doctor, and made me feel comfortable during my procedure.I was very confident and clear of the process and was made aware of all probable complications.Definitely would suggest it to others.

Saumya Kharya
11:56 13 Nov 17
The best treatment by Dr. Amreen & welcomed by Rabiya....

@asha mishra-if you visit the clinic n register on ur spouse's name, being the HD I want allow that ,I'm sure no compromise was done on the treatment

Jaishree Jain
10:05 12 Jan 17
One of the best dental care service in Goregaon. Appointments can be booked. Good and experienced doctors.

Nilesh Nag
13:35 18 Oct 16