Dental Clinic in Goregaon West
Address: Shop No-10 Anand Vatika Society, Next to ICICI Direct Opp. Mcdonalds Restaurant, S.V. Road, Siddharth Nagar 4, Shri Nagar, Goregaon West, Mumbai, Maharashtra 400062.
Monday – Saturday 11 AM – 8 PM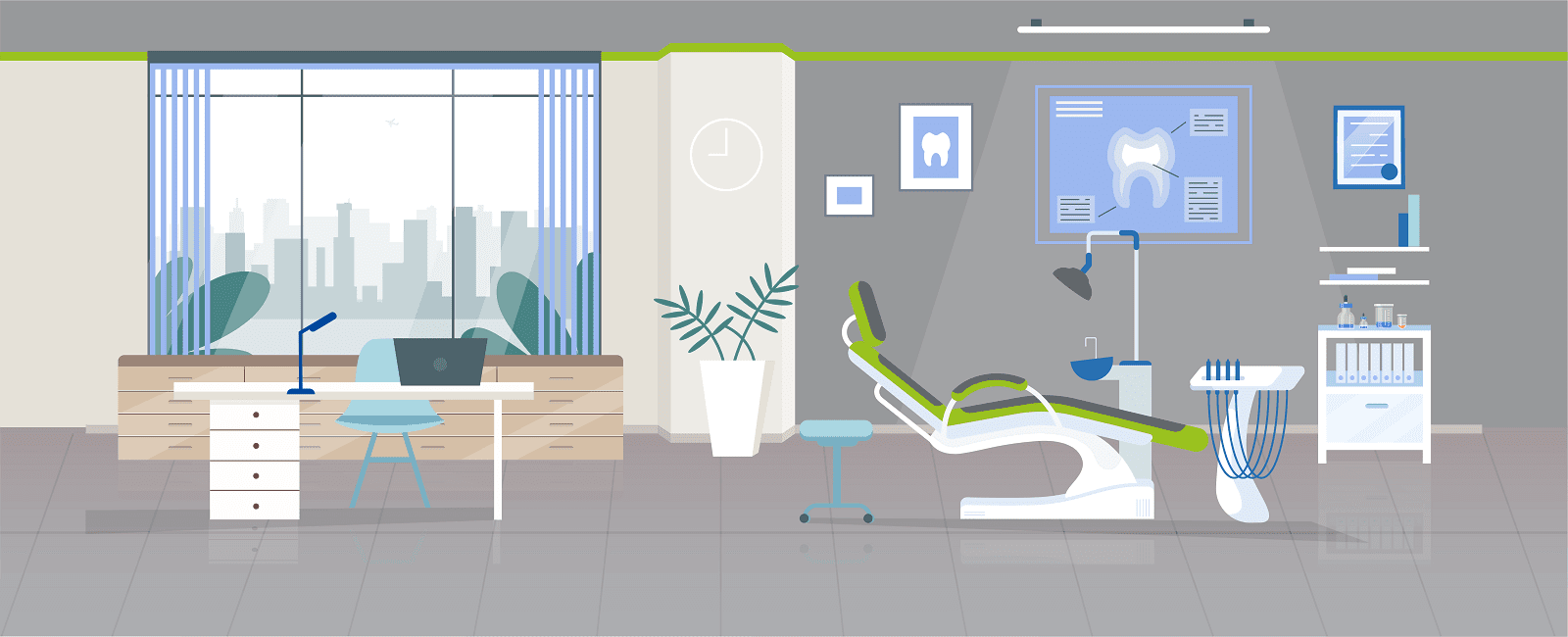 About Sabka Dentist, Dental clinic in Goregaon West
Sabka dentist in Goregaon west's vision is to provide all their patients with a unique dental experience, that will encourage a long term relationship built on trust, confidence, quality of work, and exceptional patient care. Dentist in Goregaon West are highly skilled and experienced in all the domains. We aim to remove the limitation that seems to get in the way when it comes to a patient's ability to maintain a healthy smile. Sabka dentist is constantly working on new ideas to develop transparency of treatment with the patients and strive to work harder each day. Our Dentists in Goregaon west believe in working efficiently each day. Our responsibility to these goals allows us to provide you with exceptional service that to with the highest quality of dental hygiene in a comfortable and pampering environment. At Sabka Dentist, we aim to provide good oral care and create beautiful smiles. In the process to accomplish this, we provide an excellent implant, preventive, restorative, and conventional dentistry. Dentist in Goregaon west uses the best quality of equipment as per market standard.
Treatments at Dental Clinic in Goregaon west
Dental Check up, X-Ray and Consultation:Dentist in Goregaon west provide free Check Up, X-Ray and Consultation to everyone and the treatment for the problem diagnosed is explained to the patient so that it could be cured. We are using the latest imaging technique with minimum radiation exposure to the patient, which is an easy way of doing x-ray scans.
Extraction:

Extractions are a basic service for removal of decayed teeth, when teeth become unrestorable through tooth decay or when teeth are removed for clinical reasons this is performed. Our well-trained doctors who treat their patients without any pain perform this treatment as painless as possible.
Oral Surgery:Oral surgery is performed by oral surgeons who are qualified MDS and experienced.
Cavity Filling:Cavities are not good for your teeth and are again not a sign of a healthy teeth. To recover from this our dentist in Goregaon west uses the best quality resins to fill cavities which are long-lasting.
Replacement of missing teeth:Missing teeth can cause shifting of bite pressure onto other teeth, which can over time cause these teeth to move into the space that the missing teeth once occupied. We recommend the replacement of missing teeth with Crowns, Bridges or Implants which are fixed prosthetics and sometimes with dentures when fixed prosthetics are not possible.
Orthodontic Treatment:

Orthodontic treatment with braces can treat misaligned teeth, crowding, protruding front teeth, deep bite and spacing between teeth.
Periodontics or Treatment of the Gums:Periodontics deals with the prevention, diagnosis and treatment of gum diseases. Treatment depends on the severity of gum disease. Mild form of gum disease might only require cleaning treatment known as scaling and root planing. Severe cases might require surgery to replace lost gum tissue or treatments to reduce the size of pockets between the teeth and gums.
Root Canal Treatment or RCT:In simple words, Root Canal Treatment is the process of saving the tooth and eliminating toothache by removing infected soft tissues within the affected tooth by replacing it with an artificial inert 'filling' material. We have special experts or endodontists who are experts at root canal treatment who perform this treatment.
Dental clinic in Goregaon west is one of the most trusted clinics, with the best dentists in Goregaon west providing treatments to patients with equal attention and care. Our mission is to treat everyone at affordable fees and to spread smiles.
How to find a Dentist in Goregaon West?
Your dentist is a health care provider, the same as your physician. As you know the importance of finding the best doctor, it is similar when it comes to dentists. From children to adults, all individuals should need to feel their faith in their Dentist. Going to a dentist gives us fear but fear should not be a part of dental visits. When you have a good dentist, a dental appointment will not be a worrisome experience. A good dentist builds trust and confidence in his patients. This helps them to maintain their consistency among the patient. Here are the 10 tips to choose Best Dentist in Goregaon West:
Approachable and Friendly Personality
Convenient location (From home/office)
Affordable cost
Attentive and care on each visit
Good communication and conversation
Personalized treatment plans
Modern Dental technology
Emergency and same-day appointment
All dental services under one roof
Easy payment and EMI options
All these are the key factors before choosing the perfect dentist in Goregaon West and also the Dental clinic in Goregaon West. At Sabka dentist all our centers use the same technology, instrumentation, facilities, and services. Similarly, our dental clinic in Goregaon West assures top of the line of equipment, like lasers, Physiodispensers, Micro Processor Controlled Endodontic Equipments and other advanced technologies, which make our dentists in Goregaon west works efficiently to give satisfying result. We have a transparency policy and hence, we have treatments listed with prices on our website. Check
Price list of Dental Treatments
of Sabka Dentist.
How can Sabka dentist in Goregaon West help you?
Sabka dentist is one of the largest chains of dental healthcare centers in India. With its top-notch facilities, we have 100+ clinics in Mumbai, Pune, Surat, Ahmedabad and Bangalore with almost 550 and counting experts overall. All our dentists are qualified and experienced from the best Institutes and Hospitals in India. Sabka Dentist in Goregaon West believes in improving the Oral health of the society. Our dental clinic in Goregaon west provides free dental Checkups and Consultations and also low-cost preventive oral care treatments like cleanings and scalings of teeth. At Sabka dentist we have treated over 1 million people in India and count is increasing each day. Our team does regular follow ups with our existing patients to ensure that they come for preventive checkups every 6 months. Our patient-first approach has earned us recognition as one of the best dental clinics in India.
Tell me more about Sabka Dentist Goregaon West
In case you are particular about your dental care, you need to pick the best when it pertains to oral checkups and treatments. Sabka Dentist is consistently graded as among the best dental clinics in Goregaon West, Mumbai. At Sabka Dentist, people not just receive top-notch treatment for their dental concerns, but also get to experience among the finest in-clinic patient experience across India. No matter the background or career of an individual, we make sure that all of our patients feel at ease and face no problems when approaching or getting their issues across to our dentists. We are some of the top dental clinic chains in Goregaon West, Mumbai, and have a legacy that is unrivaled by any other dental clinic in Goregaon West, Mumbai, India. Our dentists are some of the best dentists in Goregaon West, Mumbai. Sabka Dentist consistently makes it to the list of best dental hospitals in Goregaon West, Mumbai, owing to our excellent team of dental experts and doctors, and advanced facilities within our dental clinics. Sabka Dentist was started way back in October 2010, with a single clinic in Vile Parle. Currently, we have grown to around more than 100 clinics in Mumbai, Pune, Ahmedabad, Surat, Bangalore, Navi Mumbai, Thane. Our team constantly strives to encourage better oral health and help people today to really feel and look good and proudly carry their smiles. No wonder, due to our team's commitment and vision to help spread smiles across the world, we have frequently managed to get on the list of top dental hospitals in Goregaon West, Mumbai. Hence, the next time you plan on visiting a 'teeth hospital in Goregaon West, Mumbai, we should be at the top of your list of dental hospitals in Goregaon West, Mumbai. Consider us your own 'Apna Dentist'; our dentists are some of the best dentists in Goregaon West, Mumbai, and we can help you with your dental troubles so that you can continue to spread joy and happiness across with your wonderful smile.