Dental Clinic in Tembhi Naka Thane
Address: Shop No. 1, A-39 Wing, Glacia Bldg, Opp Jain Mandir Eduljee Road, Tembhi Naka, Thane (West), Thane, Maharashtra 400601.
Monday – Saturday 11 AM – 8 PM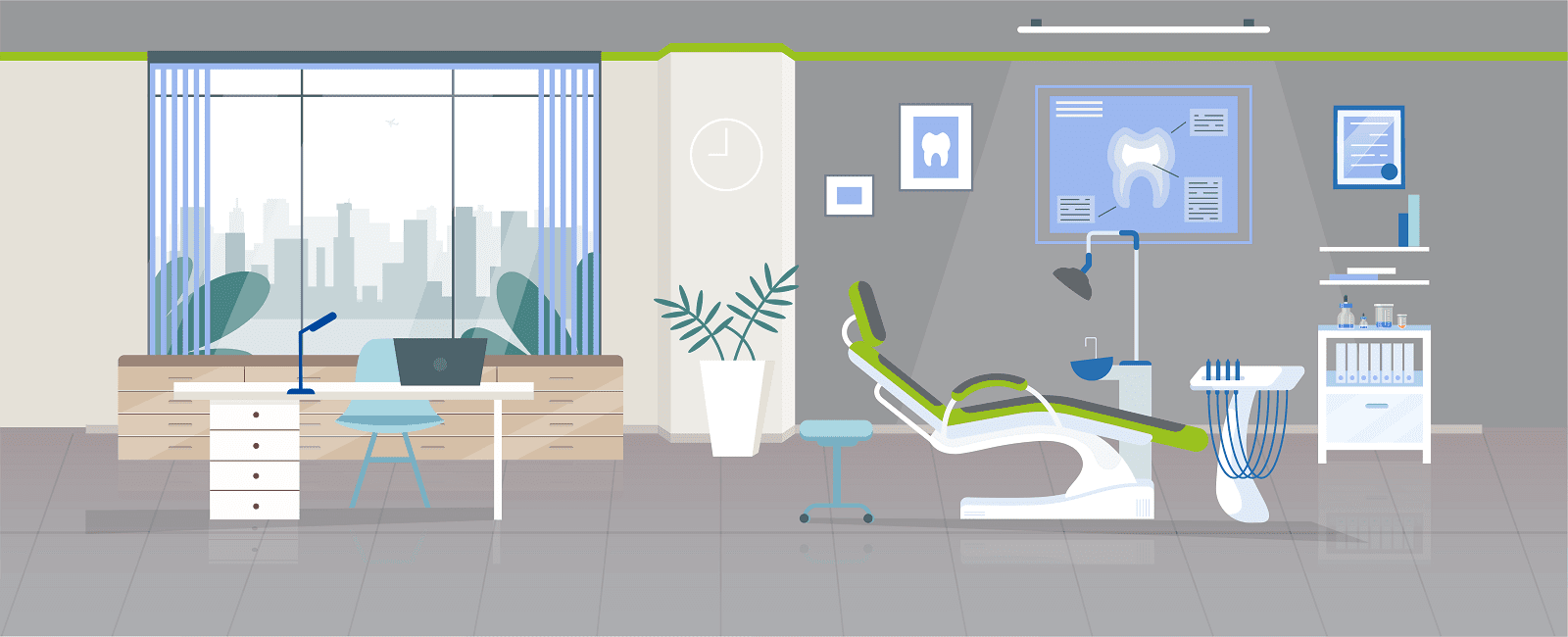 खूप छान स्टाफ आहे. आपापल्या कामात सगळेच जण तत्पर असतात. 'कोरोना'च्या पार्श्वभूमीवर सगळी सावधानता, सुरक्षितता बाळगली जातेय हे विशेष. दातदुखीच्या प्रचंड वेदनांपासून त्वरित सुटका करून देणाऱ्या डॉक्टरांचा मी आभारी आहे! डॉक्टरांना मनःपूर्वक धन्यवाद!!

Vidyadhar Pokharkar
07:32 01 Mar 21
Thank you sabka ,Good communication from bhoomi receptionist,smooth carefully.. feel,so once again thanks a lot

Anuj K Pandey
13:33 23 Feb 21
It was an amazing experience.... n they take one patient at a time to ensure full concentration at one... excellent faculty...

Krisha Bhandari
10:25 23 Feb 21
Clinic environment good. braces treatment done here Dr sunny sujested good treatment plan co staff good reception environment is always pleasant followup done every month for braces treatment without failure. Thank you sabka dentist

Tejas Sarpate
12:47 22 Feb 21
I had done cleaning for my teeth, and I had awesome exprience

Siddhesh Dude
14:07 19 Feb 21
Very good check up treatment

Sachin Jadhav
11:14 10 Feb 21
It was quick, pocket friendly, and they are just good at what they do..

Blackhairnerd
07:33 10 Feb 21
I am currently having best treatment with best doctors and a good budget.I will highly recommend it to my frnds as well.

Firdous Baig
08:18 09 Feb 21

Mittal Sadiwala
12:33 06 Feb 21
I am sarisfying sabka dentist from 2019 they do good 👌

arjun Pachare
10:26 06 Feb 21
It was very nice experience with the treatment I received form Sabka dentist Tembhinaka branch. Doctors are very polite and helpful. They guide me properly for my RC treatment.

Sachin Shinde
06:51 06 Feb 21
Good experience overall diagnosed well, as compared to other doctors, treated professionally and timely, Dr punit Patel responded very well for queries , which other doctors don't and that leads to soliloquy to do or not to do. Cooperative with kids. So great experience and friendly Environment. Dr. Sunny and assistant staff are also good. Take care of all things Untill they settle. Make patient comfortable don't mind checking multiple times Untill patient feel good.

Amit Sharma
16:17 03 Feb 21
In this time of covid crisis, the clinic has taken special care to ensure that all equipment is thoroughly sanitized before operating or checking any other patient. The staff is quite friendly and helpful and the doctor sunny is very intelligent and experienced. Receptionist bhoomi and assistant manisha give special attention to each patient, and answered all our queries..hence would definitely visit this again in future.

Vedant Sarvankar
06:58 20 Jan 21
Only place to go for Dental Implants & surgical wisdom teeth extraction. Dr sunny is a master clinician for all these procedures. Very smooth & crisp hands. receptionist bhoomi is very co-operative

SWAPNIL PARAB
06:53 20 Jan 21
The Doctors and staff are very knowledgeable and go out of their way to be helpful to the clients.Keep up the good work and keep the commitments made to the patients.

GOPE KHILNANI
03:03 29 Oct 20
State of the art clinics and helpful staff. They care for the patients to the fullest and also are dedicated fully to their work. Happy experience😀.

Ameya Rathod
12:17 26 Oct 20
Doctor and the support staff were very professional in their approach from the day one. Due to COVID-19, I was skeptical about the hygiene protocols, but the doctor and support staff maintained all the hygiene protocols.The treatment was undertaken systematically and ample time was given for curing of the ache.Thank you for all the support

Rajkumar Agarwal
07:33 08 Oct 20
Had a wonderful experience with the complete staff from Doctor to receptionist.Very clean and hygienic.

Reet Chawla
13:39 05 Oct 20

DEEPA MALAGI
10:57 12 Aug 20
Neat and clean clinic. They are taking one patient at time. Following all precuation for covid. Proper guidance ànd treatment given by dr Namrata. Support staff is helpful and polite. Overall I m happy. Thankyou

Vedant Sarvankar
07:59 07 Aug 20
I have taken braces treatment here i am smiling good now dr sunny is polite and good dr receptionist bhoomi is well menared and alaways support for appointment thabks sabka dentist

Kuldeep Jaan
11:45 14 Mar 20
14 minutes agoI have visited for braces treatment n found Good service also proper guidance and cooperative staff also. Thank u Sabka dentist.

Sudhir Patil
12:18 12 Mar 20
Cleaning section done good Dr sunny here understand patient need receptionist and co staff are owesome

Kunal Sonawane
10:24 12 Mar 20

Ashish Kamble
09:56 12 Mar 20
Good clinic ambeiance went for cleaning my teeth good staff dr are owesume

picturesque by Rb
10:08 11 Mar 20
Dr sunny is so cooperative cleaning setion done here very nice receptionist here is very helpful I am happy patient here thanks sabka dentist to give such wonderful doctor and staff

Chetan Patil
10:23 07 Mar 20
Root canal Done painless our here

Rajkumar Yadav
11:47 18 Feb 20
I have succesfuly competed my breces treatment at tembhi naka branch and yes i can smile and lough widly now dr sunny our here is very kind and true dr co staff as assitant are good in nature receptionist bhoomi never fail to give appt and take care off patient thank you sabka dentist to give woderfull staff keep it up.......

neha upadhyay
06:51 18 Feb 20
Dr sunny is owsume very humble Dr she explain every procedure in simple words and clear up doubt regarding procedure very patiently and make patient comfortable throughout the treatment reasonable price quotes given by sabka dentist co staff an receptionist bhoomi is very friendly thank you sabka Dentist

Ashwini Kadam
10:15 15 Feb 20
The experience with sabka dentist was very good the dentist doctor took may treatment very properly and know the pain before my treatment was there in my treeth has totally stop thanks sabka dentist

vineet mhatre
14:01 14 Feb 20
Nice experience sabka dentist......Dr. Sunny is best doctor in a dental historyReceptionist Bhoomi is taking care off patientTrurely I will suject u to visit sabka dentist tembi pada Thane

deepak bandkar
17:51 13 Feb 20
One of the best dental clinic were the doctors are very polite and genuine. The staff is very friendly , clears all your doubts regarding dental issues with good information ,will highly recommend to visit.

simran mohite
16:08 13 Feb 20
Best dentist in thane owesome staff iam under rahul dr for braces treatment dr sunny did treatment very well she is sweetest dr iam happy with the treatment

My braces and root canal treatment has completed at tembhi naka branch dr sunny is good dentist in sabaka dentist receptionist bhoomi is well mannered and never fail to give appt iam happy with tembhi naka branch allways sujeet for treatment in sabaka deelntist tembhi naka branch

SLASH freakin' ART
12:44 13 Feb 20
It was nice experience, neat and clean Clinic, Drs are also good. Thanks Bhoomi for your support and co-operation.

sagar satre
10:13 13 Feb 20

Mahesh Shinde
09:29 13 Feb 20
Very nice doctors ,very much frankly even staff also very nice actually I don't have words to tell to good & co-operative very friendly nature.....

Smruti Kondra
18:03 12 Feb 20
It's great experience, taking care off patients very well, thanks Bhoomi for your coordination

sunil parte
12:19 12 Feb 20
My braces treatment I have taken from tembhi naka branch I am happy patient here environment is also pleasant in clinic follow-up for apt is strong Dr our here are knowledge able

poonam patil
06:57 11 Feb 20
Great experience, Dr is very caring and staff is also co-operative. Thanks Bhoomi for your co-operation.

Rohit Bhoir
06:04 06 Feb 20

Rekha Baviskar
10:25 05 Feb 20

Pushkar Sawant
11:54 04 Feb 20
यहाँ काबिल डॉक्टरों द्वारा किफायती दरों पर दाँत की चिकित्सा की जाती है , साथ ही दाँत का मुफ़्त चेकअप भी किया जाता है। यहाँ लोगों की सुविधा और समय का पूरा ध्यान रखा जाता है।

GYANESHWAR MAULI
07:12 04 Feb 20
It's very nice experience all the staff and doctor is very well experience and trained very polite while taking with patient. Very good

Shrinivas Phatak
13:24 30 Jan 20
Good one...deep consultation provided..

Santosh Tayade
09:53 30 Jan 20

Swapnil Manjare
14:51 24 Jan 20
Very talented & friendly doctor, well trained assistant & polite receptionist.Great experience!!

sunil sawant
14:33 24 Jan 20
Amazing clinic.nice ambience. Doctor was very friendly. Assistants were all wellMannered and polite. Highly recommended

Dr. Khushal Gangwani
13:25 24 Jan 20
Good and Supportive staff, neat and clean clinic. value for money.

Mahesh Lohot
12:54 24 Jan 20
There was extra face swellingdr sunny started root canal with painless one with afortable price staff are very helpfull iam happy with the treatment

Devika Patel
12:51 24 Jan 20
Gone for root canal, very hygienic, supportive staff and worth for money. Thanks Bhoomi for your support.

सबका डेंटिस्ट की सर्व्हिस बहोत बढिया है . मे१९१४ से माय डेंटिस्ट मे आरहा हुं कोई दिक्कात नाही..मुलुंड एवं म ठाणे दोनो जगाह ठीक सर्व्हिस है.

Mohan Naik
11:29 24 Jan 20

Mangal Gupta
14:50 22 Jan 20
Friendly staff and good quality treatment.

akshay kumar
12:42 21 Jan 20
I had an open mouth and a lot of dentists had either suggested surgery or concluded to not be a complete cute however here they did plan it out well and I had my open mouth rectified with braces in almost 2 years and it looks as normal as teeth should be. I big yes for this place.

Pritha Roy
12:13 21 Jan 20

Aakanksha Khandekar
09:56 21 Jan 20

Aakanksha Khandekar
09:55 21 Jan 20
Great experience..very polite, friendly & talented doctor sunny & well trained staff and receptionist. Bhoomi.really liked the atmosphere of the clinic..very caring & supportive doctor & his staffs..I'll surely recommend this place for any kind of dental problem..

It was awesome experience🙂

Kushal Mochemadakar
13:04 17 Jan 20
Root canal done here pain free from Dr sunnyCo staff receptionist are very polite to words her duty

Shashi Kant Saroj
15:00 16 Jan 20
Best implantogist will get here for implantDr sunny sujest mi implantIt was great treatment plan from dr sunnyReceptionist here is well towords her dutyCo staff are so friendly feel like second home


Sridevi Mantripragada
09:25 08 Jan 20

Sunil Bhat
08:23 08 Jan 20
Good service Dr Sunny understand the patient need value of money reception area clean as always co staff are very Frndly.

Deepali Bhanushali
04:51 08 Jan 20
Good Experience..... any one can recommend to their frend and family

Saud Shaikh
09:27 06 Jan 20
My denture treatment done by dr mitali was owsume root canal done by dr sunny was great clinic environment was good folloup by receptionist was good all staff are friendly

Suhas Kale
14:18 03 Jan 20
Best treatment and best consulting nice doctor r here

Sushant Patil
13:32 24 Dec 19
Good service .They give free cleaning sessions on birthdays to motivate people and spread awareness regarding oral hygiene.Dentists around there are very friendly.

Maithili Pande
10:50 17 Dec 19
Root canal done pain free by dr sunny receptionist ido well her duty cleanliness in clinic is good

Dwarka Dhome
09:35 16 Dec 19
Just done composite filling by Doctor Sunny .very nice treatment suggestions and also very good experience with all staff in this clinic.

mohan satam
14:41 14 Dec 19
My braces treatment completed today Dr rahul the orthodontist has done treatment very smoothly. Dr sunny suggested to do braces treatment and receptionist bhoomi..thank you tembhibnaka branch

siddhant nikumbh
09:58 14 Dec 19
Braces of my child sujested by dr sunny with afortable rate bhoomi never fail to give foloup apt happy with tembhi naka branch my chile is under braces treatment

Dilip Kumar
07:48 13 Dec 19
Clinic environment good Dr sunny did root canal done pain free reception area decent

nandkishor kharwar
10:40 10 Dec 19
Amazing service and very good professionals.

Neha Baranwal
13:57 09 Dec 19
I visited for checkup at tembhi naka branch when i entered receptionist bhoomi welcomed. gone through registrationProcess Dr sunny Did checkup sugested for implant. I have booked implant.treatment is going good with miPrice is affordable I will always sujest tembhi Naka branch for aforatble treatment price an for good staff thank you Sanka dentist

Dayawanti Sarkvarnkar
12:05 08 Dec 19
Very nice treatment by Dr. Sunny...I went first time and on reception Mrs. Bhoomi helped me alot.....thanks mrs. Bhoomi... keep it up....

Abhishek Arolkar
05:53 08 Dec 19
Excellent service and treatment as well...! ! Especially the receptionist Ms. Bhoomi. She handled the appontment very well though i had busy schedule. Overall experience was excellent.

vrundavan gadre
13:00 07 Dec 19
Robot canal done pain free

Excellent service by clinic front office ..Doctors are also very patient friendly and excellent in there treatment

sandeep avadhare
12:23 04 Dec 19
Timely services.Good treatment.

Jairaj Salvi
04:34 04 Dec 19
It was a first time visit to sabka dentist and it was worth. Dr.Sunny gave me good consultation and loved the service.Thank you.

bhagyashree chauhan
13:58 19 Nov 19
Root canal done by Dr sunny pain free braces treatment done by Dr receptionist bhoomi never fail to give flowup call

Shital rane
13:22 19 Nov 19
Root canal treatment done here pain free consultation is free here Dr sunny is so cooperative and friendly and woke is owesome recereceptionist is booming is well Wors to her work and designation Co staff are cooprative

Gawade Laxman
11:02 19 Nov 19
Good experience with Dr sunny for treatment extraction done by Dr sunny painlessReception area peacefull

Akash Monde
09:45 19 Nov 19
My child is 08 yrs old root canal done pain free by child spl doctor extraction also Dr sunny is wise in her treatment plan co staff good and reception area plaesent

Shankararaj Reddier
09:25 16 Nov 19
Cleaning done here very nice dr sunny sujested good treatment plan with effort able price reception area is decent good followup given by receptionist

Friendly, neat and clean environment; Co-operative staff with great service and economical treatment.

Deepali Kadam
12:36 14 Nov 19
Excellent treatment n very cooperative staffThanks to all of you 🙏

InI Sabka dentist clinik my experience are very good.after treatment my teeth are very good in position.thank you Sabka dentist and Dr.

Sunil Gole
07:46 13 Nov 19
Before start treatment I was very scared.. But after meeting Dr sunny I started my braces and root canal treatment ..my treatment S going smoothly and painless. .Well appointment given by bhoomi and very homely environment.. I m happy with treatment and staff behaviour

Good working staff.Great doctors.Affordable prices.

48 Simantini Khobaragade
13:23 10 Nov 19
Friendly, neat n clean environment and Co-operative staff with great Service .. I am satisfied about choosen Sabka dentist- specially Tembhi naka clinic.Dr. Sunny is a excellent and very co-operative. All support staff specially receptionists Mrs. Bhoomi sarvankar is very punctual in her responsibility....patient unka follow up kabhi nahi bhul sakte hai😊😊

Ashok Chavan
18:19 07 Nov 19
Happy smiling great experience, very cooperative staff and very care full for every treatment. Excellent sabka dentist for having such a good dentists.

Sanket Nikam
13:44 07 Nov 19

Sonali kamble Kazi
15:10 05 Nov 19
Cleaning done very nice good staff bhoomi mam does well management

Irfan Shekh
06:55 04 Nov 19

Sonal Gaikwad
14:19 02 Nov 19
Very co-opertive receptionist and experience was very good

Kiran Tambe
09:18 26 Oct 19
Very good staff alao receptionist was very co-operative

Prashant Koyande
09:16 26 Oct 19
Staff was very cooperative

Vijay Ekal
08:49 26 Oct 19

Pranil Mestri
15:59 25 Oct 19
I have best experience with all doctors and staffs....sabka dentist is the best

Jaya Mekala
15:36 25 Oct 19
composite filling done here very well dr sunny is well to her profile reception area decent

Pranav Rai
11:55 25 Oct 19

Ojeswini Kshirsagar
08:07 25 Oct 19
I have better Experience with staff.. amazing Dr. Assist Proper on problem..Thank you

Qasim Khan
19:32 24 Oct 19
To have a sparkling smile, you can visit Sabka Dentist. It's very best and it is handled by very supportive staff.

Tanvi Mahadeshwar
18:42 24 Oct 19
Very good service .wonderful nature

Sangita Kargutkar
18:24 24 Oct 19
Friendly Environment and Co-operative staff ,great Service .. HAPPY That i Choosen This one..Made With a ease all and at affordable rate and payment as per your .. Requirements .

Pankaj Shelar
14:06 24 Oct 19

Swapnil Mhaskar
10:41 24 Oct 19
Best of best dentist in thane and good communication thnx to guide Bloomi Sarvankar

MUMBAIKAR Blogs
08:15 24 Oct 19
I was under braces treatment once in a mont appt was give tratment so nice by dr robin co staf are cooprative reception area was decent

Saurabh Padalkar
12:14 22 Oct 19
Good staff knowledgeble doctorsss my dental problem has solved decent reception

Bharat Sarvankar
18:20 20 Oct 19
Treatment was pain-free reception area was awesome

Extraction done here painfree reception area was decent

Shubham Agarwal
11:28 19 Oct 19
The doctors at Sabka dentist are good & treat quite nicely. They call expert doctors whenever required. The staff is also cordial. Most importantly the treatment cost is reasonable.I would always recommend Sabka dentist.

suhas utekar
10:53 19 Oct 19
Best dental clinic with best doc sunny saloni, i m painfree n very happy

unusual by ila verma
11:29 17 Oct 19
I did cleaning here very good feeling dr sunny is expert consultation was goodReceptionist bhoomi is cooperative

Kiran Khake
10:49 17 Oct 19

Faizan Sayyed
10:13 17 Oct 19
Good experience...Dr. are very friendly

Dhanashree Dhuri
04:49 17 Oct 19

Aditya Kadam
02:17 29 Sep 19
I have done cleaning here very professionally cleaning done and polishing done with mint was wonderfull clinic environment was owsom receptionist bhoomi is well trained

Vishal Pandey
11:01 26 Sep 19
Cleaning done here very profftionaly dr mrunalini is good dr bhoomi receptionist is well trained

Aniket shinde
15:12 20 Sep 19
Its my birthday and birthday cleaning is free and nicey done dr sunny is good dr reception area was clean maintain freindly staff front office excutive bhoomi is freiendly and co oprative

Nishant Pawar
13:59 20 Sep 19
It was excellent service, All procedurers are computerised. All rates are open ,no hidden charges.Staff was cooperative.I am recommending to all my friends and relatives.

Shirish Doshi
13:20 19 Sep 19
Nice experience with sabka dentist.... Dr sunny is best doctor in dental history receptionist bhoomi is taking care off patient truely i will suject u to visit sabaka tembhi naka

monica vaviya
11:48 19 Sep 19
Cleaning done at thanr tembi naka dr are good reception area is clean receptionis bhoomi is well mannered

vasant ghadigaonkar
11:44 19 Sep 19
I have good experience with doctors and receptionist bhoomi... So I suggest u sabka dentist

Disha Sarvankar
08:02 19 Sep 19
I havr taken traetment here dr sunny treatment is good bhoomi receptionist is very well trained

Anjana More
14:07 18 Sep 19


Rohit Kamble
07:50 16 Sep 19
Good service. Staff was very friendly. The cleaning process was very smooth and satisfying. If you are looking for best dental services , this is it.

Nawaz Shaikh
10:32 14 Sep 19
Very nice and doctors are so humble.. I felt happy after treatment.

Sampat Jain
10:16 11 Sep 19
I am doing my Root canal treatment in Tembhi naka clinic by Dr.Mrunalini.Treatment is absolutely painless.Staff are co- operative.Proper hygiene is maintained for every patient.I recommend my family here for dental treatment.

Vamanrao Chodankar
08:25 06 Sep 19
Ian happy sabaka dentist Tembhi Naka branch dr and supports staff are very humble and cooperative

Minesh Tulskar
08:45 03 Sep 19
HelloI visited tembhi clinicIt was good to see clean reception area with good receptionist welcoming treatment plan given by dr.sunny was good good cunsutaion by dr sunny afortable treartment costI am happy with cleaning my all stain are removed after cleaning I will always sujest to go for sabaka tembhi naka

Rakesh Wala
14:22 31 Aug 19
I havw been working here since one month as receptionistVery good co staff supporting head doctor dr sunny

bhoomi sarvankar
13:26 31 Aug 19

Dadsaheb Veer
07:32 30 Aug 19
I have good experience dr and staff are helpful i can suggest u to vist on sabka dentist

Nithasha Kambli
07:31 30 Aug 19
Excellent Excellent Excellent Excellent

RAJIT YADAV
15:25 22 Aug 19
Composite filing by Dr. Sunny saloni...Proper guidance ....And true doctor Decent in his work loyal and trustworthy from my point of view ...

Ganesh Bhoite
12:55 22 Aug 19
Smile correction done by Dr. Saloni. I am happy with this 😊

swati kadam
06:57 12 Aug 19
It was good experience and suggestion by Dr Sunny.

nagesh naik
14:02 26 Jul 19
Had great experience , had went for tooth cleaning , totally suportive staff and 100% customer satisfaction motive . Thank you dr.sunny sonal for your consultation and advice .

Shivang Agarwal
13:33 26 Jul 19
I have been new patient in tembhi naka refred by frnd cleaning has done every well staff are polite

Qureshi Khalid
07:26 25 Jul 19
Feeling like my dental problem are solve now good doctor and staff

Dayawanti Sarvankar
17:16 24 Jul 19
Best clinic in thane staff is very polite

Harshu Skr
17:09 24 Jul 19
I have done fdc treatment here doctor are coprative and staff to...

Soham Jadhav
13:59 28 Jun 19
Currently taking ortho tretment, happy with the treatment

Vaishnavi malvankar
10:25 25 Jun 19
My smile define with composite done by Dr sunny saloon.. it's make over for me.good and co operative team..Drs and staff

Sujata Mane
09:56 25 Jun 19
Co-operative staff. Dr Saloni is very kind and thourough in her skills. Thank you.

Doctor sunny and doctor namrata are best doctor and co staff are also good i am happy patient in sabka dentist temhi naka branch .Extraction ..Removal of teeth done without pain by dr sunny.i m happy with treatment

suhasrani mane
07:55 07 Jun 19
very good service...nice....

milind tawade
16:55 30 May 19
Where good and experienced staff...and doctors...I liked her to do treatment...it was too good and reliable...

Ritesh Masavkar
13:25 29 May 19
It's good dental hospital .....And staff doctor's. Very supportive and friendly nature

PRIYANKA LINGWAL
12:49 29 May 19
Excellent service provided through the staff...and...good clean floor

Chaitanya Kargutkar
16:49 28 May 19
Dr is so much cooperative and other staff too.. very good Service

vasudev dhumaskar
14:12 28 May 19

Jayshree Bhosale
13:29 28 May 19
Very good and co staffVery good treatment by doctors

manoj patankar
12:51 04 May 19
I have taken treatment at tembhi naka branch.my smile desgin ..done ..by Dr sunny saloni..Dr Namrata..good team support..

geetanjali parab
13:45 26 Apr 19
Very nice treatment given by dr Namrata and dr sunny. Also payment by emi made easy to get treatment . happy

Chandu Patil
13:24 24 Jan 19
I am happy with treatment.. And behavior of Dr sunny saloni and Dr namrata ..get well treated with drs.. And EMI service make me able to treatment done.. Nice staff.. Happy

Anant Shedge
12:45 21 Jan 19
HelloSbka dentist itz very good clinicNice doctors sply dr. Sunny dr. Ancil & dr NamrataTreatment is very good with affordable budget

namrata jadhav
07:54 11 Dec 18
The doctors at Sabka dentist are good & treat quite nicely. They call expert doctors whenever required. The staff is also cordial. Most importantly the treatment cost is reasonable.I would always recommend Sabka dentist.

Vivekanand Metkar
13:45 06 Dec 18
I like the treatment , by Dr Rohit ,it was gud waiting to remove my breces off

Divesh Mhatre
13:18 06 Dec 18
I was here for my braces treatment. The doctors are really nice and helping. My treatment was smooth and good as per i thought

05 palak Bandelkar
12:58 06 Dec 18
I m currently taking ortho treatment at Sabka dentist tembhi naka at affordable rate. Thank you Sanka dentist

Neha Surve
12:30 06 Dec 18
I m taking ortho treatment..I m getting proper care with with dr rahul ..drsunny dr namrata and team ..

Rahul Patole
12:20 06 Dec 18
I have taken ortho treatment with Dr rahul. .. Right now I am in follow-up. . Nice cooperative staff and Drs.. Dr. Sunny And Dr namrata

Richa Gupta
11:12 06 Dec 18
Best Dentist till date ! Friendly Doctors & Clinic ! 😄👍

OMKAR BORADE
10:57 06 Dec 18
I was having sever pain ..come to sabka dentist tembhi naka..Dr.sunny.s...advice me root canal and cap..treatment done .pain free .thank you.all recommended my friends and family to check up .Dr.namrata and staff are helpful

Sarfaraz Shaikh
08:47 06 Dec 18
Nice treatment given by dr sunny nd dr namrata ..suggest nice treatment plan ..Happy me

Jaydev Arun Rathoud
11:52 05 Dec 18
Good treatment given by dr sunny and dr namrata .good and clean clinic

sonal chavan
12:04 04 Dec 18
I have received great treatment at sabka dentist tembhi naka. I would like to thanks doctors and support staff.

Manisha Rajak
11:25 04 Dec 18
Since 2years I was looking for good dentist,and finally I found in sabka dentist tembhi clinic.Doctors gave me proper guidance under affordable cost.Very cooperative staff with regular follow up.I recommend everyone here.Even my wife treatment I did from here.Good hygiene with best team.Thank u

Prophet Sanjay Jadhav
07:48 04 Dec 18
I had treatmeant done by Dr Namrata she is very kind and had great experience. Thanks for the treatmeant Good staff.

abhishek patil
07:29 04 Dec 18
I highly recommend Dr. Namrata Dharmadhikari the BEST DENTIST I ever had. I had a great experience. Very supportive staff, knowledgeable, good experienced.

Sneha Harne
05:10 28 Nov 18
Had a good experience. Nice treatment given by doctor.

ashok dharmadhikari
16:14 27 Nov 18
I recommend to all visit once to sabka dentist tembhinaka. I have better experience with all doctors and staff. In start i have the fear about the treatment but all doctors handle the work to easily even without any pain. Thanx to sabka dentist give the proper treatment of my teeth.

Akshay Kokane
10:58 27 Nov 18
I had fear of dental treatment, but after having treatment done by Dr namrata all my fear has gone. I would recommend everyone to get their dental treatment done from her. Excellent sabka dentist for having such a good dentists. Everyone are very professional and treatment is affordable

pradeep ukarde
14:46 23 Nov 18
The service which I have got was the best & the staff and doctors are very helpfull.and I m satisfied with the treatment. #thane #tembinaka 👍😊

Girish Shirke
06:46 30 Oct 18
Happy smiling dental treatment. Very care full treatment given by Dr. Sunny, Dr. Namrta and staff,Excellent treatment and good experience😊😊😀

Krishna Sahu
08:38 27 Oct 18
I done my crown treatment in sabka dentist tumbi naka thane. My treatment done by Dr. Namrata & Dr. Sunny. Both Dr. Very good explain to me about treatment. I had very short period for treatment but Dr done their job very nicely. I m happy about treatment. Their staff also very helpful & polite so I suggested my mother & father to go sabka dentist for treatment.

vikas koli
08:50 24 Oct 18
I have done my root canal here. It was painless and nicely done. Happy with the treatment.

Parth Kadam
07:40 11 Oct 18
I came here for bleeding gums issue. Dr suggested me 3 visit of cleaning. After first visit only my bleeding problem was reduced. I m happy with tretment

Deepak Gejage
11:09 05 Oct 18

santosh chavan
08:36 07 Jun 18
Very nice treatment given

Yojana Ukarde
12:40 04 May 18
Happy smiling dental treatment. Very care full treatment given by Dr. Namrata and staff,Excellent treatment and good experience😊😊😀

Ashish More
07:55 03 May 18
Happy smiling 😃good experience with corporative satf nd doctor too😊

2D18 Aaradhya tamore
13:06 27 Apr 18
Excellent treatmentExpert doctors & staff

Smital Yadav
12:29 27 Apr 18

Robin Kujur
12:30 23 Apr 18
Happy smiling great experience, very cooperative staff and good doctors too ☺

gaurav nagotkar
06:18 21 Apr 18
Nice treatment & good service

Mugdha Karnik
13:46 30 Mar 18
Nice treatment. Friendly staff.

Kavita Hinge
15:14 17 Mar 18
Happy smiling dental treatment. Very careful,and nice treatment given by doctors. Staff is very co-operative.

mahendra raut
12:19 17 Feb 18

Amruta Hampi
13:13 14 Nov 17
Dental Treatments here are one of the best in thane. Doctors are very cooperative & expert in there work. Happy smiling

Amey Kadam
04:13 12 Nov 17
Good dental treatment. Very prompt and careful treatment given here. Well qualified and trained staff and doctors are there to treat.

tejas dharmadhikari
16:07 08 Nov 17