Dental Clinic in Tembhi Naka Thane
Address: Shop No. 1, A-39 Wing, Glacia Bldg, Opp Jain Mandir Eduljee Road, Tembhi Naka, Thane (West), Thane, Maharashtra 400601.
Monday – Saturday 11 AM – 8 PM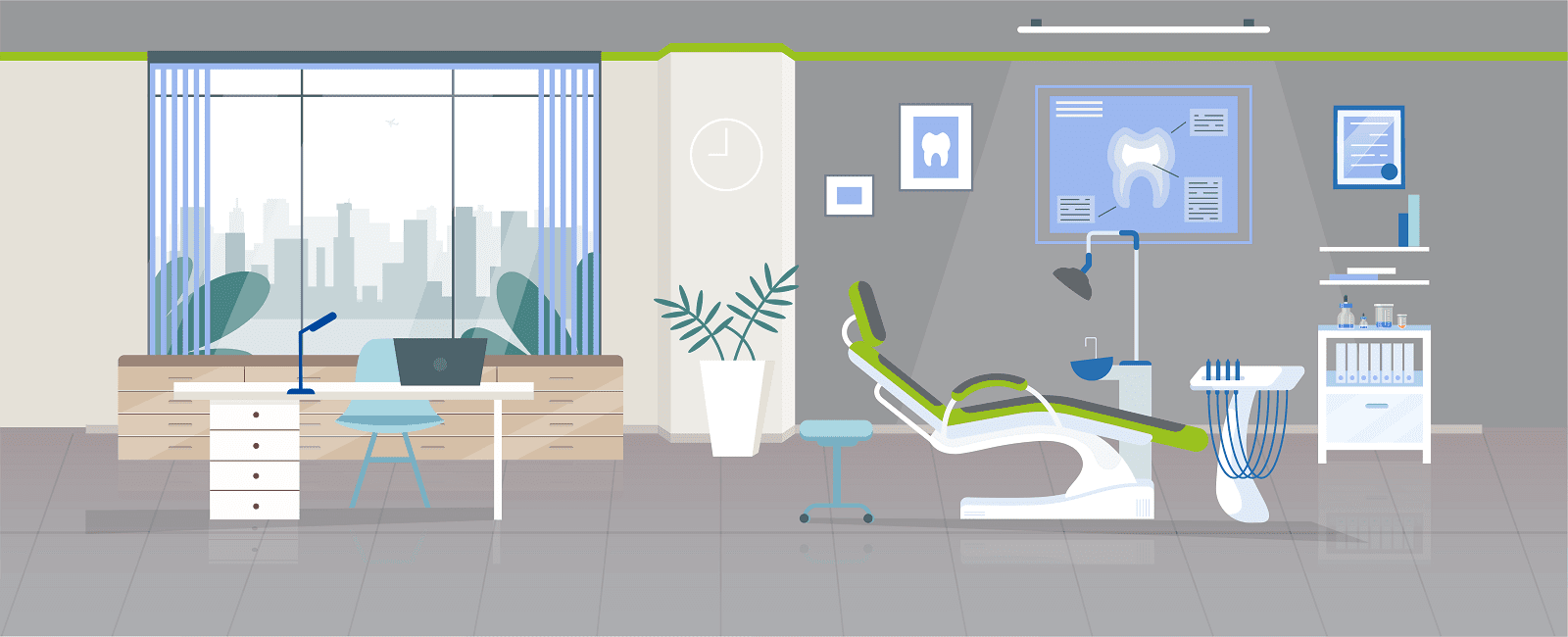 I am undergoing Braces treatment at Sabka dentist, Thane Tembhi Naka. The doctors are very knowledgeable and make sure you are comfortable.The receptionist always calls to make sure i do not miss my appointments every month . The process is going smooth for me so far and i can see the changes already.Way to a beautiful smile!!Thank you sabka Dentist.

Shrinidhi Shetty
10:38 10 Jul 21
Treatment was good. Dr. Sunny & Dr Robin did an excellent job. Also, Archana ma'am was very kind at the reception.

Pranav Mistry
11:36 06 Jul 21

Rocky Patil
06:16 03 Jul 21
Dr.Sunny Saloni is very nice doctor and helpfull


Aayush More
09:22 29 Jun 21
Good treatment and good service

Nik Bhamat
03:31 26 Jun 21
I have got Excellent SD clear aligner treatment by Dr. Ansil and staff . Sabka dentist gave me clear smile ... I'm very happy with Dr. Namrata and Dr Mohini also. All staff is very Friendly and co-operative . Hospital is very clean and hygienic. Thank You So Much Sabka Dentist.

Aamrapali Kamble
13:04 25 Jun 21

Sarfaraz Shaikh
10:38 24 Jun 21
डॉक्टरांनी खूप चांगल्या रित्या उपचार केला

DJ MARATHI STATUS
09:10 22 Jun 21
खूप छान स्टाफ आहे. आपापल्या कामात सगळेच जण तत्पर असतात. 'कोरोना'च्या पार्श्वभूमीवर सगळी सावधानता, सुरक्षितता बाळगली जातेय हे विशेष. दातदुखीच्या प्रचंड वेदनांपासून त्वरित सुटका करून देणाऱ्या डॉक्टरांचा मी आभारी आहे! डॉक्टरांना मनःपूर्वक धन्यवाद!!

Vidyadhar Pokharkar
09:09 21 Jun 21
Good Treatment and suggestions.

SAKSHI KAMBLI
05:51 21 Jun 21
Nice treatment nice job done

nitesh mishra
13:43 19 Jun 21
Nice work doneRct treatment is very

Shubham Sanas
15:10 18 Jun 21
Nice treatment reception are good good behaviour thank you for nice treatment

Mai Ransing
14:14 17 Jun 21
The doctors are very helpful. The service is very good.thanks doctor sunny

PRATIK PATIL
06:16 12 Jun 21
Explained well about the treatment.

Rupali Kari
05:53 12 Jun 21
Very good experience.... Dr. Sunny explain me all the treatment. She remove my tooth very nicely.... Staff is also good.

vijay pawar
10:21 28 May 21
Nicely dealt by Dr Sunny and staff throughout RCT and crown fitting with all covid protocols

Amaresh Prasad Padhy
07:43 14 May 21

sanket kharade
13:30 19 Apr 21
The doctor was very kind and gave her all efforts to examine each and every tooth and also explained and took steps only after getting confirmation from me. She also gave all possible options aswell to plan my visits. The staff was also Very helpful. Overall the experience was Great.

rudhay khara
08:09 12 Apr 21
Excellent service by sab ka dentist they take proper precautions for covid-19. There free check up was excellent I was feeling pain in my tooth for quiet few days which I was ignoring and only today after having my free checkup with them I get to know that I have cavity otherwise I didn't know that I had cavity. They solve all my queries related to toth problems in future I will get my braces doe from here they give you many options for payment as well.

Pratik Gupta
14:11 06 Apr 21
Nice clean place, Helpful Staff and was given complete details of procedure to be done. Highly recommended.

Nice experience ..dr very nicely explained my treatment Receptionist is very cooperative.all staff very polite

VAISHNAVI JATHAR
13:09 18 Mar 21
Really great Experience 💟

indrayani shirwatkar
11:11 18 Mar 21
I have feel good experience.. I'll done my root canel treatment by Dr. Sunny. I'm highly recommend my friend and family to visit the clinic for any dental problems.

Hitesh Dangat
07:16 18 Mar 21
Good treatment and service..

Darshana Kadav
06:06 16 Mar 21
Very nice to tetmyan 👍👍👍👌❤🦷

Kamran Khan
13:41 13 Mar 21
Excellent treatment by Dr. Sunny. I'm happy with the treatment.

Hiren Vashi
13:19 12 Mar 21

Mohd Ali Dalvi
08:48 12 Mar 21
good service. Dr sunny treated me very nicely. I'm fully recommend my friend to come here.

jayanti panchal
07:55 12 Mar 21
The clinic was good hygiene. And the doctor treated me Dr. Sunny Saloni was too good and comfortable to be treated with her.Thank you so much Doctor.

Pradip Dagwale
14:05 10 Mar 21
Very nice doctors & very much frankly even staff also very nice ....

VISHAL DHUMAL
13:07 10 Mar 21
It was a very good experience with Sabka dentist. They treated my wife very well and made sure about the hygiene and safety of the patient. I will recommend sabka dentist to everyone. Thank you for your service..

Nandkishor Tak
16:08 09 Mar 21
Dr.Reena was extremely professional and considerate, when she was extracting my tooth. There was no kind of discomfort or unease throughout / after the tooth extraction process. I would love to recommend this place for any and every dectal problems.

Nimish Pande
06:19 08 Mar 21

chetan Bhojane
07:35 06 Mar 21
The place is very nice, hygienic, staff and the doctor is really nice.

Gayatri Gawde
08:26 05 Mar 21
Thank you sabka ,Good communication from bhoomi receptionist,smooth carefully.. feel,so once again thanks a lot

Anuj K Pandey
13:33 23 Feb 21
It was an amazing experience.... n they take one patient at a time to ensure full concentration at one... excellent faculty...

Krisha Bhandari
10:25 23 Feb 21
Clinic environment good. braces treatment done here Dr sunny sujested good treatment plan co staff good reception environment is always pleasant followup done every month for braces treatment without failure. Thank you sabka dentist

Tejas Sarpate
12:47 22 Feb 21
I had done cleaning for my teeth, and I had awesome exprience

Siddhesh Dude
14:07 19 Feb 21
Very good check up treatment

Sachin Jadhav
11:14 10 Feb 21
It was quick, pocket friendly, and they are just good at what they do..

Blackhairnerd
07:33 10 Feb 21
I am currently having best treatment with best doctors and a good budget.I will highly recommend it to my frnds as well.

Firdous Baig
08:18 09 Feb 21

Mittal Sadiwala
12:33 06 Feb 21
I am sarisfying sabka dentist from 2019 they do good 👌

arjun Pachare
10:26 06 Feb 21
It was very nice experience with the treatment I received form Sabka dentist Tembhinaka branch. Doctors are very polite and helpful. They guide me properly for my RC treatment.

Sachin Shinde
06:51 06 Feb 21
Good experience overall diagnosed well, as compared to other doctors, treated professionally and timely, Dr punit Patel responded very well for queries , which other doctors don't and that leads to soliloquy to do or not to do. Cooperative with kids. So great experience and friendly Environment. Dr. Sunny and assistant staff are also good. Take care of all things Untill they settle. Make patient comfortable don't mind checking multiple times Untill patient feel good.

Amit Sharma
16:17 03 Feb 21
In this time of covid crisis, the clinic has taken special care to ensure that all equipment is thoroughly sanitized before operating or checking any other patient. The staff is quite friendly and helpful and the doctor sunny is very intelligent and experienced. Receptionist bhoomi and assistant manisha give special attention to each patient, and answered all our queries..hence would definitely visit this again in future.

Vedant Sarvankar
06:58 20 Jan 21
Only place to go for Dental Implants & surgical wisdom teeth extraction. Dr sunny is a master clinician for all these procedures. Very smooth & crisp hands. receptionist bhoomi is very co-operative

SWAPNIL PARAB
06:53 20 Jan 21
The Doctors and staff are very knowledgeable and go out of their way to be helpful to the clients.Keep up the good work and keep the commitments made to the patients.

GOPE KHILNANI
03:03 29 Oct 20