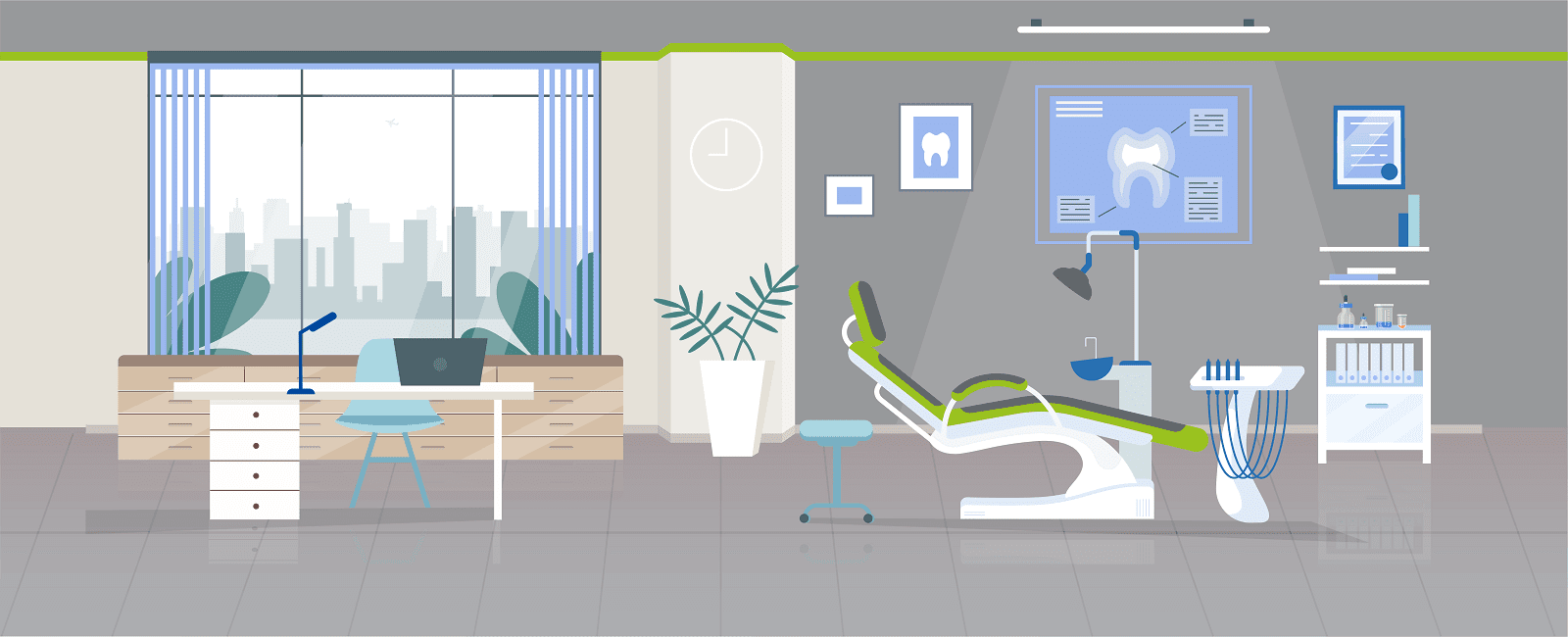 About Sabka Dentist in Pune
Sabka Dentist is one of the leading chains of dental clinics in Pune, with more than 10 dental clinics across Pune.
We aim to deliver high quality and effective dental treatments at affordable rates to all our patients. We provide extensive dental services.
We believe in long term and personalized dental care instead of short-term solutions. So, we provide distinguished, ethical and informed dental care. We also use the best and most advanced dental technology.
We make use of high-tech facilities such as Digital X-ray facility (RVG by Kodak), Laser, Oral Scanner, CAD (Computer Assisted Design) and CAM (Computer Assisted Manufacturing) crown technology. We also digitally store our patient's information and dental history in our database, so that it can be useful for future dental appointments.
So, choose Sabka Dentist in Pune without any further delay! One may delay dental treatments, but there is a high cost to this procrastination! The progressive nature of dental problems makes them worse with time if left untreated.
Dental Treatments provided by Sabka Dentist in Pune
General Dentistry:

Everyone should see their general dentist every 6 months, whether they have a dental problem or not. With the focus on preventive dentistry, our top dentists in Pune aim to prevent the progression of oral diseases at an earlier stage. To tend to this, we provide multispecialty dental care beyond your expectations.

X – Rays:

Radiovisiography (RVG) allows us to capture digital images of patient's teeth within 2 seconds! They have the following advantages over conventional film radiographs: i) Negligible radiation exposure, ii) Ability to save these radiographs for the future appointments, and iii) Waiting time is significantly reduced, gone are the days when the patient had to wait for X-ray films to get developed.

Oral Surgery:

At Sabka Dentist in Pune, one can have painless removal or extraction of tooth in case of i) tooth mobility, ii)gross decay of tooth that cannot be saved by root canal treatment, iii) extensive destruction of crown portion of tooth such that only root piece remains, iv)impacted wisdom tooth, v)to make space for braces treatment, etc.

Periodontics (Oral prophylaxis):

Faulty brushing, low pH, smoking, etc can lead to the accumulation of plaque and calculus deposits on teeth. That's why we recommend everyone to come for cleaning and polishing every 6 months to maintain healthy gums. We make use of an ultrasonic scaler that can effortlessly remove tartar and plaque from the teeth surface and below the gum line. To smoothen the teeth surface good dentists do teeth polishing after your cleaning session. We also demonstrate right brushing techniques, use of oral hygiene aids such as gum stimulator, interdental brush, etc.

Periodontics (Treatment of Gums):

If plaque and tartar are not removed over a long time, then they can cause irritation and inflammation of the gums called gingivitis. If left untreated, gingivitis may eventually advance to periodontitis. Periodontitis is the most leading cause of tooth loss after the age of 40. Symptoms of periodontitis include swollen red gums, bleeding gums, bad breath, mobility of teeth, receding gums, the appearance of gaps in between teeth, pus discharge from gums, etc. Certain existing medical conditions like diabetes, pregnancy, chemotherapy, etc can also make one more susceptible to gum disease. Our periodontists at Sabka Dentist in Pune provide various periodontal procedures like root planing, flap surgery, bone grafting, splinting, etc.

Orthodontic Treatment (Braces):


 

Crooked or mis-aligned teeth can detract one's smile! Thus, Orthodontic Treatment primarily corrects the patient's; teeth alignment and malocclusion and transforms their smile! We do have Orthodontists at Sabka Dentist in Pune. We have different types of braces available at Sabka Dentist in Pune – Metal, Ceramic (tooth-colored), Lingual and Clear/Invisible braces.

Endodontics (Root canal treatment):

In an untreated cavity, the bacteria can enter deep to reach the pulp chamber/canal that also contains the nerve supply of the tooth. This may result in the onset of intense pain that accentuates at night. One may also find it difficult to chew as the affected tooth becomes tender to touch or percussion. Other symptoms may include an increased sensitivity to hot and cold fluids, swelling, etc. Thus, root canal treatment involves the replacement of infected/injured dental pulp in a carious tooth or traumatized tooth with inert and biocompatible gutta-percha material. Root canal treatment usually requires 2 – 3 visits, but it eliminates the pain. Crown placement after completion of root canal treatment restores the form and function of the tooth. Our good dentists/endodontists at Sabka Dentist in Pune will indicate root canal treatment for patients if there is a need.

Prosthodontics (Dental Implants):

Missing teeth should be replaced as soon as possible. Otherwise, the surrounding teeth will encroach into the space created by missing teeth. Dental implants are endosseous surgical fixtures, which has the following 3 parts:

Implant screw: Implant screw is a titanium screw-like structure that we surgically place in the jaw bone to mimic the root portion of missing teeth. 3 – 6 months elapses before proceeding to the next procedure, to promote healing.
Abutment: An abutment is put on top of the implant screw.
Crown: Crown is the replacement tooth that then sits on top of the abutment.

Prosthodontics (Crowns, Bridges and Dentures):


When implants are not possible because of reasons like cost, insufficient bone height, etc, one can opt for crowns, bridges and dentures at Sabka Dentist in Pune. Removable dentures can replace all (Complete Denture) or few missing teeth (Cast Partial Denture) to restore oral health and its functions. For fixed prosthesis, one can opt for teeth and implant-supported bridges if there is more than one missing teeth. For single tooth replacement, we use crowns.

Pedodontics (Child Dentistry):


 

Teeth care for children should be started as soon as they are fed. Since rampant caries is very common in milk teeth, milk teeth should be taken good care of, even if they are going to shed. Milk teeth are also important to maintain space for permanent teeth so that they can erupt in the correct position. Pediatric dentists at Sabka Dentist in Pune provide various dental services for children like i) Complete oral health assessment, ii)Preventive dental treatments like fluoride application, sealants, etc, iii)Oral Habit Counseling and Treatment (mouth breathing, thumb sucking, etc), iv)Extraction, v)Pulpectomy, etc.

Cosmetic Dentistry: Following dental services can help you improve the aesthetics of your smile:

Bleaching:

A white smile is everyone's wish today and it can be achieved safely and quickly at Sabka dentist in Pune! Teeth Whitening Treatment can lighten and brighten your stained and dull teeth.

Smile Makeover with Veneers:

Veneers are covers that we bond to the front surface of teeth, for cosmetic enhancement. They are one of the popular choices for i) Smile makeover, ii) Discoloured teeth, iii) Fractured teeth, iv) Microdontia, etc. Our dentists at Sabka Dentist in Pune offer both ceramic and composite veneers. A Composite Veneer is directly built-up in the mouth by the dentist. A Porcelain Veneer is indirectly fabricated in a dental laboratory and later bonded to teeth.

Cosmetic Fillings:

We do restorations of tooth cavities, facets, abrasion, attrition and core buildup with permanent, tooth color and long-lasting cement-like composite resins.

Laser Dentistry:

We also use Laser in dentistry for crown lengthening in case of gummy smile, depigmentation of gums, etc.

Orthodontic closure of Diastema:

Diastema is a space or gap between two teeth. Usually, the cause of the space between upper central incisors is the papillary type of labial frenum. Diastemas can be closed by frenectomy and orthodontic alignment of teeth in this case, as indicated by the dentist.
Why choose Sabka Dentist in Pune?
You should choose Sabka Dentist in Pune for the following reasons:
We customize treatment solutions for every patient.
After every check-up, we give a printed copy of the diagnosis chart and quotation.
The pricing of dental treatments is displayed online & at all our dental clinics. Check the Price list of Dental Treatments of Sabka Dentist.
We abide by all standard clinical protocols, including sterilization protocols.
We provide our patients with a printed copy of the invoice and receipt for all dental treatments.
Our dental clinic is kid-friendly, with the aim to secure your child's oral health with the best dental care!
Our team of General Dentists and Specialist Dentists are dedicated and up-to-date with the latest updates in dentistry.
We are available on i) Outpatient basis and ii) Appointment basis.
We make dental treatments accessible by engaging with consumer finance companies like Bajaj Finserv / Capital Float / Snapmint EMI Network, which provide 0% interest EMI options for dental treatments.
Our all dental clinics follow STEEEP standards (S – Safe, T – Timely, E – Effective, E – Efficient, E – Equitable, P – Patient-centric).
How can Sabka Dentist help you?
Our dentists in Pune are committed to provide the highest standard of dental care to all our patients. There is a provision for free checkups and x-ray consultations. We provide supreme quality dental care at a very affordable cost with EMI payment options to our patients.

We also follow up with our patients every 6 months to build patient compliance. We also engage the community by organizing dental camps near our clinic locations. We are happy to accept new patients and will continue to serve more patients positively!
Tell me more about Sabka Dentist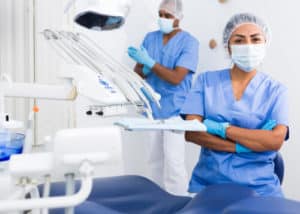 If you are one of those individuals who are particular about your dental hygiene, you must choose the best when in concerns about oral checkups and treatments. Dentists from Sabka Dentist are consistently rated among the best dentists in Pune.
At Sabka Dentist, people not just receive top class treatment for their tooth troubles, but will also get to enjoy one of the greatest in-clinic patient experiences across India.
Regardless of the background or career of an individual, we make certain that all of our patients feel comfortable and experience absolutely no issues when approaching or getting their problems across to our dental specialists. Our dentists are some of the top dentists in Pune.
Dentists from Sabka Dentist often make it to the top list of dentists in Pune. We have a great team of dental specialists and doctors, and advanced facilities within our dental clinics. Sabka Dentist was started back in October 2010, with a single facility in Vile Parle.
Currently, we have grown to around more than a 100 clinics in Mumbai, Pune, Ahmedabad, Surat, Bangalore, Navi Mumbai, Thane. Our team works to encourage better dental health and aid individuals to really feel and look good and proudly carry their smiles.
No wonder, resulting from our team's dedication and the vision to help spread smiles across the world, our dentists have consistently made it on the list of best dental surgeons in Pune. Sabka Dentist has some of the best oral and maxillofacial surgeons in Pune.
So, next time you plan on visiting a dentist in Pune, our dentists should be at the top of your list of dentists in Pune. Consider us your own 'Apna Dentist' or 'My Dentist'; we can help you with your dental problems so that you can always spread joy and happiness across with your beautiful smile.
Pimple Saudagar
Vision Galleria, SHOP NO 6- 1st. Flr. SURVEY NO- 27-28, Kunal Icon Rd, Near, Soc, Pimple Saudagar, Pune, Maharashtra 411027.
Aundh
Plot No.8, Meghana Baug Co-op housing society, Survey No – 128/4/P18, Next to Tanishq Showroom, Sanewadi, Aundh, Pune – 411007.
Kothrud
3rd Floor, Payko Tower, Survey No. 147/8, Above Dominos, Karve Road, Kothrud, Pune 411038.
Tilak Road
Shop No.6, 1st Floor, N.K. Image Apartment Condominium, Near Grahak Peth Departmental Store, Opp to ICICI Bank, 2015 Sadashiv Peth, Tilak Road, Pune 411030.
Baner
Shop no. 1, Ground floor, Prachi Residency, Opp to Kapil Malhar Society & Near Cafe Coffee Day, Baner road, Baner, Pune – 411045.
Kondhwa
3rd Floor, Unit No 310 & 311, Piccaso Plaza, Above Jyoti Restaurant, Kondhwa Road, Kurd, Pune 411048.
Chinchwad
S.N.4510, Shop No 11, Empire Estate Bldg J, Premire City, Near Jai hind Mall & Opp to Ranka Jewellers, Mumbai Pune Highway, Pimpri Chinchwad, Pune 411019.
Viman Nagar
Shop No 1, Rosewood Bldg, Wing-B, S. No. 206/1,Plot 45/13, Next to Viman nagar Post Office & Near Shrikrishna Hotel, Viman Nagar, Lohegaon, Pune 411014
Sinhagad Road
Sr. No 27, Ward No 4, House No. 358/40/91, Vitthal Rukmai Co.Op. Soc. Hingne Khurd, Pune, 411051.
Wakad
Shop 6, Pristine Square, Shankar Kalate Nagar, Opp. Nirmitee Signature, Wakad, Pune-411057.