Dental Clinics in Bangalore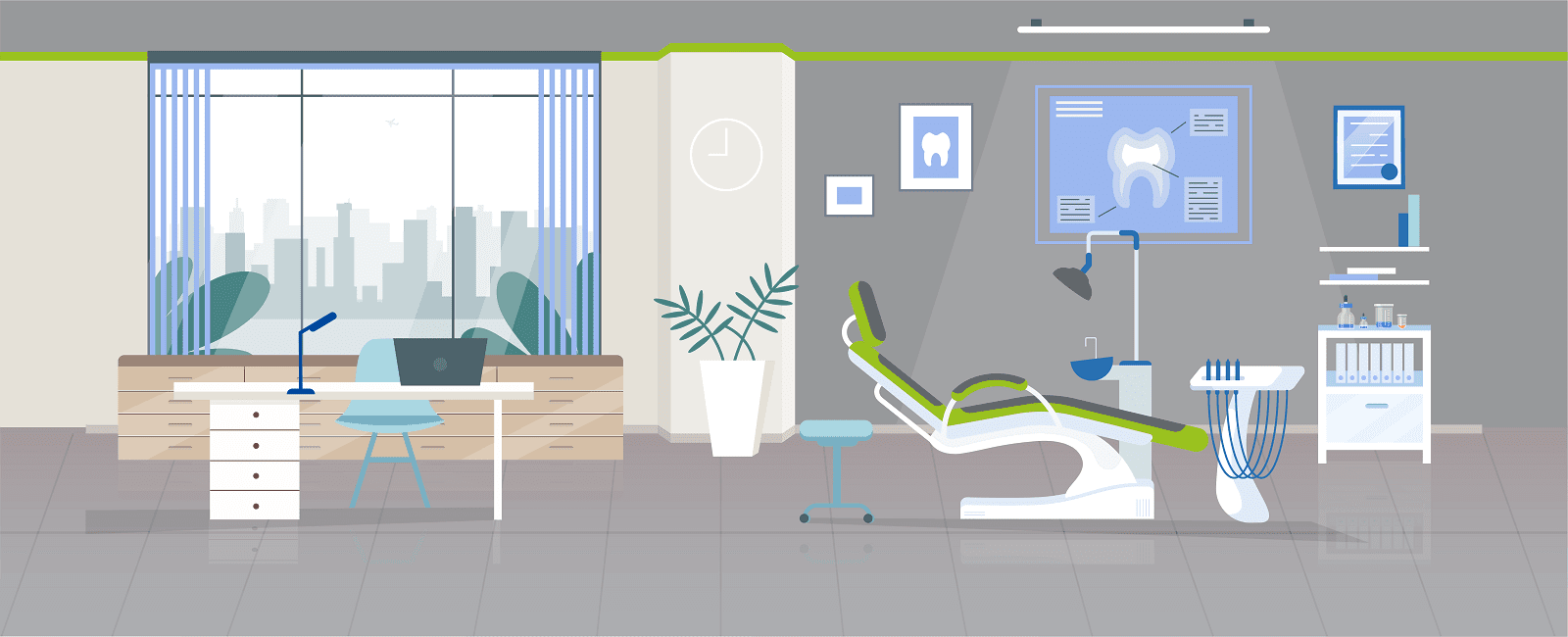 Dr shivalika very good experience. I had done my route canal.painless she is very supporting to their patients. Thanks dr.

kat.kitty32 kitty
13:33 02 Mar 21
Being a you tuber and various other social media blogger,my opinions are genuine and trustworthy.I believe even if it's one rupee you are spending,one should get the entire value of it. Booked for braces for my son.Got a good discount of 5000.Lets see how it goes.People are courteous at the head office and clinic. There should be better and proper communication between the head office and various clinics as the receptionist and dentist in the clinics are not properly updated with various schemes.I had to call the head office and tell them to update the clinic as there were differences in opinions regarding the discounts offered. I hope they perform a good and proper treatment for my son as I am shelling a total of 28000, which is quite a lot during this crisis of 2020-2021. My trustworthy and sincere opinion will be given only after the fixing of braces and proper treatment by the orthodentist on March,Thursday. So please do read my genuine reviews and decide,but for now let's see how well it goes.

We have visited for Scaling, Dr. Tejus Thomas attended to us and provided great service. He didn't charge us consultation fee though he actually provided consultation for good amount of time. He was so patient and cleared all our queries. I highly recommend this clinic and Tejus.

Nitej Naidu
11:16 01 Mar 21
Doctors overhere too good n explain us what is good n bad for our child

Puja H Doshi
07:26 01 Mar 21

budhi rana
07:24 01 Mar 21
It was very good experience to visit clinic today. Nice doctor giving very good treatment.

rathan kumar
14:33 27 Feb 21
Quick appointment, good staff & cleanliness.

gururaj prabhu
12:04 24 Feb 21
Nice ambience, well mannered and friendly staff, hygienic place, 100% recommended place for dental issues. Doctors explain the problem, cause and solution in a well understandable way. Impressed at my first visit itself. Would visit again.

Syed Zabiulla
10:55 24 Feb 21
They care us like their family. Dr. Abhijeet is very supportive gentleman. Very friendly team

RANJIT SHETTY
05:24 21 Feb 21
Very neat and clean hospital and even staff and doctor were good, professional doctors

I loved the service and I was too happy the way I was treated it was absolutely caring and so helpfull m very happy and I suggest others also to visit sabka dentist to take care of your teeths😘😘😘

Very professional and approachable. Good service.

Hrithika M
09:58 15 Feb 21
I recommend sabka dentist 27th main hsr layout....the doctors,staff's especially the receptionist....each and every person over here is very good...they know how to address the patient..and doctor is so kind and his patience level ...wah ....superb ....over all I'm happy with the treatment...I think I might remove the braces within 4-5 months.... thank you sabka....

Roopa Jaanu
09:47 15 Feb 21
Friendly, experienced Doctors, honest diagnosis, reasonably charged ! Thanks

Gopinath Rao
06:53 13 Feb 21
Nice place to consult for dental care. .!!

M B Mujawar
17:35 12 Feb 21
Dr Sneha was Very polite I just gone to free dental checkup

Nahida Banu
17:25 12 Feb 21
Very good experience to meet good dentist n their recommendation

Sameena Banu
16:27 11 Feb 21
Was good doing rct over bit costly but quality was good having done dental work with dr.sneha mam 😁

guru yadav
10:53 11 Feb 21
It was very good experience. No hidden charges

Naveen Shankar
11:03 10 Feb 21
Nice and Clean place.Professional and polite staff.Kind, caring and efficient, Dr NikitaPleasant n comfortable experience throughout ...

Priya Rajshekhar
12:37 09 Feb 21
Well done ... Very excellent and I feel to visit again if tooth issue occur and would like to refer as well 2 family frds

Pooja Aishu
06:52 09 Feb 21
Yes it was good to visit sabka dentist clinic, they will provide all the treatments in very affordable price

raghavendra prasanna
11:45 06 Feb 21
Amazing experienceStaffs are very interactiveGood hospitality

Megha Gowda
09:54 06 Feb 21
Behavior doctor was very satisfyingAnd consultation was meaniful

Gyanendra Prajapati
06:55 06 Feb 21
I skeptically visited this place as my friend referred me. I had major wisdom tooth issue and wanted a third opinion.The dentist here clarified all my doubts and have given best solution. The costs for treatment is also cheaper and affordable compared to others.I am also convinced to take up orthodontist treatment here and i am seeing good results.Doctors are easily reachable and respond to all clarifications during and post treatment too.Completely satisfied and have my other relatives who are also getting treated here by my reference.

Rohit Vardhan
12:13 05 Feb 21
Good experience. Dr. Radha Iyer was very professional and pleasant. I liked the way she patiently explained the whole process as well as the pricing for the treatment.She makes you feel comfortable as well as confident.

Srinivas Balaji
14:51 04 Feb 21
The staff was very friendly, and the doctor (Dr. Namrata) explained everything patiently and answered all my queries too. The prices of Sabka Dentist are also much cheaper than other dental clinics, which is especially helpful if you're a student. All covid guidelines were followed, and the entire experience was very pleasant.


Anitha Dayanand
08:30 03 Feb 21
Quick appointments. Clear diagnosis by the Doctor. Clarity in explaining to patient on status, procedures, choice of types of teeth treatment etc financing methods etc etc

S. Chandrasekaran
14:07 01 Feb 21
Very good place and affordable prices only .And Doctor Sneha / neeha I don't the name exactly she treated very well and did tooth cleaning at best for me 👍.One thing I am not K , Doctor didn't show her face😁. Might be because of Corona 🏃🏃.

I m extremely happy with consultation. Doctor was very polite to answer all my questions and clear all my doubts. After happy consultation, I immediately liked to become Patient of Sabka Dentist. Dentist filled lot of confidence in me.The place was clean n hygiene no need to worry about it too. Overall extremely happy experience.Thank you Sabka Dentist.

RashiRohan Bijapure
09:27 30 Jan 21
Doctors were very nice. They calmly cleared all my doubts. And helped me to understand the treatment plan

Steffi Vincent
12:28 27 Jan 21
Awesome experience .... please do visit sabka dentist

manisha nayak
06:42 27 Jan 21
Very good and friendly doctors.

jyothi priya
08:38 25 Jan 21
It was a regular dental check up & it went very smooth. The dentist checked properly & answered all my queries. Overall it was nice experience.

Ziaul Hussain
18:23 23 Jan 21
Just visited for consultation and treatment was explained very well, place was hygiene also

Darshan G R
05:55 22 Jan 21
Its good and doctor is helpful.We can take appointment and visit.My teeths are clean.

Lingaraj Patil
08:05 21 Jan 21

Karthik Shet
09:46 20 Jan 21
I visited this dental clinic as there was some sensitivity in one of my teeth.After checkup the need for filling was done by the doctor. Treatment is satisfactory,Thanks

Good information given by the doctor, was polite and humble and best thing is if you are visiting for the first time is absolutely free of cost..! So please do visit the clinic once as an oral check up and know ur tooth issues so can be treated in early stage..! Thank you😉

Sajid Khan
08:13 18 Jan 21
It is my first visit, doctors spoke very good and hospital looks very hygenic.. My treatment is on going and need to see what will be the result. So by seeing others reveiw, I hope I will also get best result.

This was not the first time we visited to this place. Dr. Shivalika is really good in her expertise. She examine well & advise what all options available for treatment. She is really good in her work. Will recommend others to try atleast once their services.

Amit Gaurav
05:27 16 Jan 21
Good consultation and can go ahead with trust

Manjula Bhavish
11:29 09 Jan 21
Hi,Today I have taken a Complete Dental Check-up at Sabka Dentist with reasonable price.The hospitality is very good.The staff was very polite and respectable.andManily need to say @Dr Sneha Gupta Thanks for the detailed explanation of dental health care and treatment was extremely Good .


The place is very good, clean and hygienic. The Atmosphere is really good. They follow hygienic procedures and use new gloves and i liked the way the doctor treated me. The doctor explained me what was wrong with my tooth very clearly. I felt comfortable and the best was how the doctor recommended me the different types of braces. I would like to visit this place again if i have any other tooth problems. And i would like to recommend my family and friends to visit this place for their tooth problems.

Amaranthine Learner
10:50 08 Jan 21
Clinic is hygenic, Staffs are professional and they treat people with humble

It's my first visit. doctor is professional and gave me all the information I needed I've decided to continue with treatment. By the way I went thier to implant one of my tooth.

Gavisidda Gadagi
05:47 06 Jan 21
Hi,I'm Deepa. P from bangalore I visited sabka dentist clinic for free check up near HRBR.I really had good experience. The doctor was really pleasant to us. The way she explained us was really understable she not only explained she showed even demo how does it work practically which cleared our doubts.The atmosphere was peace so that we could concentrate on what dentist tells us.I just loved her sweetness,patience, the way treats patients was amazing.Thank you soooo much for this wonderful opportunity.AND thank you sabka

Sab ka dentist Jayanagar is very neat and clean .Dr Binu is great at his work and gives nice treatment and follows up post treatment as well .The staff is very friendly and kind .

Anjali Sankaran
13:13 04 Jan 21
Very good hospitality. Especially Dr.Tejus treat you as a family member. Professional service and respect to customers are their speciality.

Vahinaas Naas
03:57 04 Jan 21
Very good service and satisfied with my wife implant treatment I recommend to others thanks

Mukund Patel
14:52 30 Dec 20
I have been taking treatment from Sabka dentist since last 3years. They have expert doctors across different fields of Dentistry.

Shoba Konidala
09:04 28 Dec 20
Good place for tooth extraction.

Vijayalakshmi RJ
06:41 26 Dec 20
Doc Harish sir doing extremely good and the way he approaches to patients in good way...I suggest everyone to contact Harish on dental issues

santhosh kumar
13:14 24 Dec 20
I had been for braces got good job done from doctors an they explanation was also so clear that I had no confusion... doc mr. Kiran an his team deserve all over 10star ratings

Sweety Jain
10:10 24 Dec 20

Manju Hegde
07:52 19 Dec 20
Very professional set of people starting from the receptionist to the doctor's to the health assistants. Always provide a pleasing experience.

Nishtrish Bysani
07:00 19 Dec 20
Dr Sneha did a very good job for my mom's root canal treatment...also didn't even feel anything for teeth cleaning.....others can literally bled ur gumsSabka dentist is very reasonable and has followed all safety measures..... fantastic service and very understanding and supportive staff

Shamina Begum
06:57 19 Dec 20
best place to care for your teeth...

Bharath Bacha
04:32 19 Dec 20

Shiva Prasad
13:59 18 Dec 20
Ambience is decent nd very very clean. Receptionist is very good. Loved the service. They don't charge for checkups nd x rays. Will highly recommend it.

Shagufta Farheen
13:34 12 Dec 20
Very professional and on time service/treatment.

vishnu c.k
13:25 12 Dec 20
Good experience & very good staff , clinic & doctor, Doctor tejus is very good kind hearted person explains the problem very well & suggest only required treatment.

Raj shekar
07:26 12 Dec 20

Salim Ahmed
05:59 11 Dec 20
Very professional team. Happy and smiling customer here.

Yallaling S J
12:12 03 Dec 20
Highly professional and friendly doctors. Great service altogether.

Lokesh Kumar
05:55 02 Dec 20
Quality treatment with affordable charge✌️✌️

Kiran Philip
07:22 01 Dec 20
Good checking facility and discussion about treatment explain all things well..

Chandrashekhar D
12:32 30 Nov 20
I was treated for a root canal and tooth extraction by Dr. Abhijeet and Dr.Greeshma I have experienced very comfortable and painless treatment, both are very polite,humble, and knowledgable.And the best part here is before starting the treatment they explained to me what is the cause of the problem in detail and after treatment how to take care and all...I visited a total of 7 number times for my complete treatment and the waiting time was hardly 5-10 minutes.#Value for money#Completely satisfied.Thank you Sabka dentist and team(Malleshwaram)

khuteja Sarwath
12:15 30 Nov 20
Clean place. Doctor was very polite and supportive. Would recommend this place to my friends. All the best

Rajeev Sharma
17:16 28 Nov 20
Wonderful full experience in my braces treatment and root canal treatment and finally extraction ☺☺☺Dr Kiran is the best orthodontist,he listens to the patients needs and cares for them.Happy to get my braces done at sabka dentist

Got good service from this clinic.the staff was very helpful.i recommend this clinic

GAYATHRI VIVEK
02:04 20 Nov 20
very good treat ment and take very careing ,

Varun Kumar
14:48 18 Nov 20
Currently my treatment is going on well equipped and experienced doctor they are treating patients like one of us which is nice and cool I'm so excited to see my after brace result thank you

Arun Shetty
10:49 13 Nov 20
Doctor is more polite and listening to the problems patiently, with most care and dedication treatment is given. Other supporting staff is also good. Iam boldly recommending our relatives and friends here AT Bangalore to have treatment at SUBKA dentist - J.P Nagar.

yogananda naidu
15:26 12 Nov 20
Extremely grateful to Sabka dentist Whitefield branch for the help and support in the root canal treatment. Doctor Shivalika was so patient and fixed my new teeth with absolute perfection. Thank you so much for the cooperation. Will definitely recommend everyone.

srujan sheel
13:56 12 Nov 20
Excellent service with a bonhomie spirit always. The dedication of the entire team is marvellous and were prompt on any issues that needed clarification. I would recommend all to approach the team for any queries on dental issues. You have a family here that loves you..

Tvisha Tantry
15:56 07 Nov 20
Very clean and hygiene place,best dentist Dr.nikitha vernekar,she treated me ,she is good dentist,giving 5 star rating to her.........

RAKSHITH M
10:22 06 Nov 20

Joice Jacob
09:57 06 Nov 20
Dr. Tejus is one of the best dentists i have ever seen.

Tony Pooyappallil
09:45 06 Nov 20
Good faculty,humble and caring.

Dokka Devd
07:23 05 Nov 20
It was well maintained and staff was very respontive and all place was sanitized neatly.doctor was so patient and explained all process.

Vinay Prabhu
16:05 04 Nov 20
I have been visiting Sabka, Rajajinagar since Oct last year. I really appreciate their customer service and allotment of sittings. The Dentists are throughly professional but with with a touch of human care . So far I have undergone six RCTs + cappings and a couple of fillings. The fees are reasonable and VFM. I applaud their services even in the midst of a pandemic.Even the receptionist and helpers are risking their health to help those who have no other alternative to battle a toothache. Hats off the the Sabka Team. At present, one RCT is in progress.Pramod Savur, Bengalure.

Pramod Savur
05:14 03 Nov 20
I visited Sabka Dentist HSR Layout last month for my wife's tooth extraction. Doctors and the staff are very polite and cooperative. Doctors are extremely good and very helpful. It's really sabka for everyone best dental care.

Saurav Basu Roy
14:54 02 Nov 20
I am totally sertisfied with the treatment & Dr Sneha Sharma really very good for dental treatment & the after treatment also given guarantee card for 10years of validity period actually it's a very good for next time free of cost general treatment thank to dr Sneha & all the staff & sabka dentist clinic.

Indrajit Mohanty
13:01 02 Nov 20
I kinda like the service so far.

One of the most convenient place, best part is the appointments are arranged according to our comforts

Dilip Kumar
13:51 30 Oct 20
Doctor and staff were very professional. Got my treatment done for root canal. During corona, safety measures were properly taken.

Sarthak Kumar Rath
07:01 30 Oct 20
It was great experience. No waiting time at all. Very good dentist. Keep it up

Sanat Soumyakant
11:27 29 Oct 20
I have had the best dental care experience here in Sabka Dentist, Whitefield. The doctors are talented, caring and humble to get you through any kinda dental procedures. Even the non-medical staff are a charm too. About the procedures, I trust Dr. Shivalika. She really has got a way to deal with patients. Thanks doc, and Sabka Dentist of course.

ISH DEEP SINGH
11:57 28 Oct 20
very friendly natured doc... with very latest dental instruments.... polite and explains the problem very keenly...im happy with my choice with sabka dentist and also recommend...

Rashhmi Kanike
00:47 28 Oct 20
Had a good experience.the lady Dr. explained very well.hope to get better with my teeth problem s

GAYATHRI VIVEK
12:42 27 Oct 20
I'm very satisfied from their service, I had no experience with dentist in my life so far first time I took my daughter to some dentist in 27th main road..... I dnt remember dentist clinic name they charged me 6k ,but the treatment which they gave to my daughter was nt professional ....we went for root canal treatment but they did nt fill .....after 4 yrs again she started having pain then again I search in Google then I found sabka dentist I took appointment with doctor tejas then went and I am very satisfied they way he explained and all.... there were 3 session 1 more was complimentary from dr tejas nw her treatment is completed she is feeling better....it is also very hygienic clean I would recommend even to others.

seema Seema A
07:27 27 Oct 20
Very happy with the experience. Dr. Shivalika undertook my treatment with great care.

Baijayanta Das
05:56 23 Oct 20
The doctor explained in detail about the problem and the consequences and the results. It was very assuring. Professional on the whole.

Tanu Sindya
13:18 19 Oct 20
The doctor is very helpful and explains everything in detail. The treatment is good and satisfactory. Charges are also decent.

dhiroj kumar
10:02 16 Oct 20
It is nice interacting with sabaka dental clinic but not bad treatment is good but doctor doesn't care.

The dentists are well experienced and professional. They conduct the procedures slow and they explain the problem and procedures to the patient and make them understand what is happening to their tooth. They do not hurry up and they take their time. I would highly recommend this clinic.

shruthi sivakumar
11:08 14 Oct 20
Professional , organized & highly skilled doctor and friendly staff ! Positive experience & super efficient with my complete treatment done in sabka dentist Malleshwaram , feeling happy nd highly recommended to others

Tharini 111
13:18 13 Oct 20
I have visited Jayanagar clinic recently and felt that Doctors are experienced and explains the problem and how they are going to carryout the treatment. Also they inform us how much it will cost. Charges are reasonable and treatment is good. Taking all COVID precautions and I felt very safe. - SitaRamaiah

Sitharamaiah Vasireddy
04:55 11 Oct 20
I would highly recommend them to folks out there who are searching for perfect dental treatments. The process is so comfortable and people are very friendly and professional.

Meghana Amarnath
13:16 09 Oct 20
It was simply superb.. Great experience as it was fast and exemplary experience.. Dr. Anup was swift with his job at hand

sagar jadhav
13:32 07 Oct 20
Excellent and well trained doctor with good patiency .One of the best dental clinics in Malleshwarm.

Sini Varghese
02:23 07 Oct 20
The treatment was done with very professional manner without any waiting time.i would definitely recommend this clinic to anyone who wants a good clinic to go to and have there teeth fixed.

abinash bindhani
13:23 05 Oct 20
I have just had dental clean up and tooth filling done at 27th Main HSR branch. Good treatment at reasonable rates with friendly n helpful attitude.

Mukul Majumdar
12:28 02 Oct 20

gireesha D boss fan R
15:58 01 Oct 20
I went to sabka dentist with an impacted wisdom tooth and now I am a happy, pain-free person, thanks to the folks at sabka dentist HSR layout. They were very professional and the doctor was very calm and patient, regularly checking if I have any issue as the tooth was horizontal and pressing on others and close to my nerve bundle. The doctor and the staff did not scare but assured to make the procedure as pain less as possible. Seven days later I can once again enjoy my favourite dishes again.

Karthik Ramesh
13:53 01 Oct 20
It's a quite professional and safest clinic to get the treatment done.

Kiran Kumar
10:49 30 Sep 20
sabka dentist supper dentist

Dr.Abhijeet M R and team are very cooperative. Dr.Abhijeet was very helpful and did a good job on short time on RCT. Also promised expeditious treatment next week to complete the same. Thanks 👍

M A Narsimhan
09:32 19 Sep 20

abi Abhikkd
07:19 18 Sep 20
Good response from hospital.

Arun ABHI3
06:51 16 Sep 20
Good dental checkup.Specially the doctor is super cool.😎☺️Highly recommended.

Pratik Singh Rathor
09:56 13 Sep 20
Completely satisfied with the excellent services provided. Highly recommend this place to anyone who has any dental health issues or aspires for dental hygiene.

sreenath maruthiyat
06:03 03 Sep 20
I have undergone braces treatment here,I can see positive result..Dr Anup and all the staffs were very much supportive throughout my treatment for the perfect result.

Archana Prusti
11:54 31 Aug 20
Very good approach by Doctor Anup, and whole team is very nice, Thank you Sabka dentist BTM...

Manju.S.R Seelanere
11:28 31 Aug 20
I got my teeth whitening and alignment (aligners) done by Dr. Abhijith recently .Being from a media background, it is important for me to maintain the upkeep of my oral health.Dr. Abhijith took great care during the entire process and made sure the entire treatment was painless.I would highly recommend his professional services for any dental procedure like RCT/aesthetic dentistry etc.

Sanjana Chidanand
11:37 29 Aug 20
Had come for a root canal treatment and filing. Doctor Sneha was really nice and the entire treatment was doen pretty well. Considering the pandemic situation, they are taking all precautions.

sayak bhattacharjee
13:44 25 Aug 20
Had a good experience with the clinic and the staff. They were welcoming. The wisdom tooth removal was a bit costly, hence removing one star. Overall a pleasant and quick procedure albeit the price.

Aravind Babu
05:46 18 Aug 20
Kind gesture by the staff.Instructions and benifits regarding treatmentClearly given by the dentist.Overall it will be a good clinic.

INFORMATION MASTER
17:29 15 Aug 20
Talking all the measures during this pendemic.

brahma_veda sansthan
11:51 15 Aug 20
Staff's are very friendly and smiling.. reasonable price and best service.

Harshavardhana GL
11:48 15 Aug 20
I had good dental care experience. The dentist knew what he was doing and was very professional and polite.

Shobana Sankar
09:19 15 Aug 20
Nice experience and good treatment

Good experience with doctor

sreenivas ks
12:41 12 Aug 20
The doctors are truly professional. I recommend everybody to get treated here .

Cherry Monteiro
13:39 10 Aug 20
Excellent service.. I really impressed with Dr. Tejas, What a calm and cool person.. he knows how to take care of patient . I am getting treatment from for RCT and Flap surgery. First he explained very well, why we are doing these procedure .... why it is required... I was started treatment before covid-19 happened .... during covid , he helped me alot .. he actually helped me for tooth pain during covid-19 .... i was really in bad pain .. and i called him.. he suggested some medicine and said.if there is any emergency ....u can come to clinic ..... and he actually opened clinic for me for an hour during covid-19. bcz i was in lot of pain... Thanks Tejas ... Trust worthy doctor and kind hearted ... very good dentist clinic...

Manish Kumar
08:45 10 Aug 20
Good services good Dr.s I recommend Sabka Dentist to everyone for their Dental services for implants RC and all kinds related to your oral care


One of the best Dental clinic.Dr. Anoop's service is stupendous and wordless. Staff's behaviour towards customers are appreciable.

Painless treatment and humble staff

Good experience.did my root canal and crown. 3 time open

anilkumar mishra
12:06 06 Aug 20
I went for consultation for tooth implants. The doctors are well experienced and explained very clearly and gave remedy. Doctor politely answered all my queries.

Jagannath Rao
09:36 06 Aug 20
Very nice treatment..Doctor's n staff are very humble n good..Perfect clinic for dental..

Anand Nandi
13:14 04 Aug 20
This place is simple. The doctors here are extremely co-ordinated and provides good reasonable actionable points to patients. Keep up the good work.

Sudeep Das
14:33 03 Aug 20

Prakash Naveen
12:52 03 Aug 20
This clinic is really trust worthy and Doctor Tejas was an ultimate talented, he can bring fabulous smile to any kind of teeth. I have taken treatment here. Genuinely i say 100% best dental clinic or hospital. It is big organisation they have many branches. And in HSR layout, Opposite to lens kart i have taken treatment. Thanks to Dr. Tejas.

Ram Vidanuru
06:03 01 Aug 20

Nitin Shetty
13:22 31 Jul 20

Rahul Prabhakar
12:44 31 Jul 20
Have been to the Koramangala clinic thrice and delighted with the service and politeness of the staff. Dentist is good and suggests all viable options. Had an amazing experience! 😊

Nivi Garewal
11:38 28 Jul 20
Free consultation with good service..

Afreen Ali
14:04 25 Jul 20
Got a very comprehensive advice in a very professional manner; I was convinced of the capability and repeatedly visit Sabka for any tooth

HV Ramachandra
10:55 25 Jul 20
I had a very experience at Sabka dentist,the doctors are humble, hospital is also very clean and hygienic,My treatment first phase is completed and 2nd phase has to be doneSo far I am satisfied with the treatment

Gireesh Naidu
08:34 24 Jul 20
I was glad to visit this clinic... their service is just amazing.. the price is even reasonable..Thanks doctors

Professional treatment, caring, alternate options are given, friendly, easy access.

Arvind Raj
12:22 23 Jul 20
Nicely suggested how to breash the teeth to my son. Thanks.

shantesh angadi
15:09 22 Jul 20
I went to sabka dentist for teeth check upBecause one of my teeth is suddenly broken into pieces while eating food. It was my wisdom tooth so he recommend me to completely remove it because it is not in good condition and have no use while eating. So he did the procedure. I was a pretty smooth procedureAnd things get back to normal in 2 days.Without any sign of pain. If you have any teeth issue i recommend you to try sabka dentist.Price are reasonable and the the clinic is very neat and clean.

Dr Surya given an excellent service very polite friendly and helpful staffs, in case we are not able to pay we get emi options also so I would like to recommend this clinic to all

Doctor Thomas is really a good Doctor.Even the staff is friendly.

Heena Khan
12:28 20 Jul 20
They have a very friendly staff. Also very dedicated in catering to customers and ensuring that we get the safest experience even during covid situation. Appreciated the efforts taken by them team

Jigar Vora
06:09 17 Jul 20

pushpendra singh
09:03 13 Jul 20
I was treated for root canal by Dr Abhijeet and I have experienced very comfortable and painless treatment, Dr Abhijeet is very polite and humble.Prior treatment he explained me regarding the condition of my tooth and what treatment is necessary in technical way.I appreciate his high skill and recomend to my friends to Sabka dentist

Venkat Upadhyay
12:01 07 Jul 20
I was sufering from a severe pain in left teeth almost seen 2 doctors no use in sabka dentists dr abhijith were treated realy well of pain they way he speaks with the patient and in the treatment also with the patient's he treated i realy out off pain thanks to dr abhijith and tonthe receptionist also

Syed Sameena
12:38 03 Jul 20
A team of sabka dentist is very professional & very hygiene while dealing with the patient .A big thanks to Dr.Abhijith.M.R for the treatment & supportive staff ....It was great experience throughout the treatment ...Thank you

Harasn singh Honey singh
10:53 27 Jun 20
Teeth treatment always daunted me but the service and quality of treatment i got in sabka dentist was really unbeatable.I want to thank Dr.Surya for making me comfortable.she was very professional and helpful.she did the treatment very smoothly and effective way.She also answered to all my doubts in a polite manner.Definitely I will recommend this place.

Namrata Jena
08:41 26 Jun 20
Hi AllIf you want a beautiful smile without any traditional braces.trust me guys it's possible with a very affordable price just go to sabka dentist hrbr layout.As there is a gap in my front tooth with the help of sabka dentist now without any braces my problem is fixedI recommend for Dr. Surya she is such a beautiful person and it feels like your own place and you will get you beautiful smile all dental problems can be treated here so please go and check it out. 😁😁😁😁

Renuka Mohanty
07:31 26 Jun 20
Had done teeth cleaning and regular oral check up and quite satisfied with the results.. Thank you Dr.surya for cooperating and listening to my problems so patiently, you have done a great job. I personally recommend everyone sabka dentist HRBR layout for any oral issues.

tithi pragyan
07:28 26 Jun 20
It took 3 years for me to remove braces. Almost 3 doctors were changed, but the treatment was same and I'm happy with it. Trust me initially I was worried about the treatment once the doctor got changed. They have a clear document of each patient. The clinic is clean and hygienic. Finally I have a happy smile now😁

lahari Acharya
14:54 23 Jun 20
First when i visited Sab ka dentist, Jayanagar, i was impressed by the ambience ,The procedure room very neat and also seats very cleanly maintained. Also the Doctors were very very politelyand open minded explained about the the treatments to be done and also precaution steps to be taken. From myself i introduced my family members and friend also. Even prices for the treatments r not high compared to other clinics.The other staff like receptionist, also staff with doctors r also very polite.I highly recommend others also who read this message to encourage such people to come up,give references.What we normally need is good treatment at afffordable prices.What is written is not to just to write,but what has come from within.RegardsNatesh

Natesh ram
04:19 16 Jun 20
Friendly Dentist, checked throughly and explained me the procedure to be followed. A best place to visit for all your dental problems.

Nandini Gopal
09:39 13 Jun 20
So fast and good service, I am happy with the service wt they are giving, tq Sabka dentist to making me smile again

dolly appu
05:33 09 Jun 20
I needed a decent doctor who can understand my problem and give treatment accordingly rather than making stories like others and charge money. Previously I visited couples of other dentists whose services make feel cheated and also had feeling that I have been looted by them,However my experience with Sabka Dentist Specially my treating doctor Dr Shreya is amazing.There are no words to describe how WONDERFUL my experience with SABKA DENTIST JP NAGAR is with Dr.Shreya , Greeted with respect, dignity and a deep desire to provide the best possible care for her patients and their many, diverse needs. From my very first visit at the clinic, I was made to feel welcome and comfortable, Dr.Shreya inspires the utmost confidence by her smile which is so wide and by her wealth of knowledge, skill, and professionalism. I am very thankful to Dr.Shreya and her skillful approach to address my case. My sincere recommendation and reference to all is to go visit Dr.Shreya, my favourite dentist, if have any dental problem… A big thank you DR SHREYA :)

Badal Ojha
10:05 07 Jun 20
Decent experience. Thoroughly explained the problem and scaling treatment was good.PS: Unbiased review, though I got a message asking for review from their side.

Vaibhav Jain
18:08 06 Jun 20
Not satisfied not even 2 months the fillings were intact, they swindled me and took rs.3000/- for small fillings , nos 4 fill ups just in no time they did, who also assured nothing will hamper for a year minimum. When approached again they say it is not the same filling, earlier they did fillings for the same. In one of the filling it had required root canal, but they did not suggest but just filled and made me to come again. When went again they say needs root canal. Please kindly make sure when approached get the words recorded to make sure you are safe. And have the drawings copied. They are definitely cheat but just canvass they are for all, cheaters.

shailendrakm km
15:24 03 Jun 20
Good Doctors treatment also very good

Best place to get the dental treatment.

Genuine treatment with affordable package.

Clean and hygienically maintained .

adarsh bhat
07:55 23 May 20
I have gone through root canal treatment without any pain and the way of doctor treatment is very good.

Doctor treated me Verry well taken a good time to spoke to me and treatment was amazing! Sabka dentist just amazing .

Jayalakshmi O
15:34 11 May 20
I'm really impressed by the way Dr Monisha carried my root canal treatment. On day one she has said they will complete my root canal in 4 visits and it happened. I waited for 2 months to give my reviews to make sure everything goes well, so far I did not felt any difficulties or pain. Thanks Dr. Monisha and Subka team vijaynagar

pradeep kottalage
15:06 27 Apr 20
Experienced very good experience & response during this lock down time. During this period Sabka Dentist started video chat to see the problematic area virtually by Doctor and can prescribe the medicine more accurately.I am overwhelmed the services extended by Sabka Dentist during this period.

Praveen Katageri
10:31 03 Apr 20
The doctor has treated well with her and given her the perfect treatment and prescribed her the medicines that healed quickly. Thanks to Sabka Dentist to accept my appointment.

arpita rautaray
17:27 17 Mar 20
Good place and friendly doctor and explain well about conditions of my teeth.Dr.Binn was excellent doctor.

Salesforce Enthusiast
09:09 17 Mar 20
Awesome experience with Sabka Dentist clinic. The doctor and the staff were very professional and I am very happy to get treated here. Also, the best thing was the standards of hygiene they maintain. Awesome. I would rate them as the best when it comes to your dental woes.

Ali Qambar Rizvi
06:42 17 Mar 20
Never expected dentist visit is so hassle free, do visit to experience...

Jaffer Mohammed
12:58 16 Mar 20
I went there for the regular check up as well as I had doubt about a tooth decay. The doctor checked and took an x-ray and confirmed there is an issue with the tooth decay and suggested for cleaning and gave options for filling or rootcap. I went for filling and she did temporary filling and gave time for 3 days to see if there is any issue. The doctor is very good in explaining the process, cost and the benefits. She even suggested for general cleaning of other teeth as there are some plaque.Ambience is good and the place is very near to the bus stop and is easily identifiable.Overall I am very much satisfied with the procedure and the suggestions doctor gave.

Sreenath Reddy
12:40 16 Mar 20
Dr. Sandeep and Dr. Punita very good and polite doctor I went in Sabka dentist for RCT treatment Dr Sandeep done my root canal he is very professional and experienced ......he did my root canal painless in very reasonable price.... Finally I'm able to eat from my left side thanks to him and Dr. Punita for kind words.....and staff is very good....

Teju and Sharad
06:29 16 Mar 20
There is something special about this clinic. They retain our previous records and I could also check out what treatment I underwent and how much it cost me.This time when I visited, the treatment was pretty fast. Buy I had to wait for 8 minutes before treatment in the waiting area. Doctor was able to understand my problem and was polite in explaining me everything in detail as to what needs to be done. The treatment was less painfull. Filling was faster than before. The fill doesn't look like filling at all. Best part, they don't charge for consultation and XRay.Went for Cleaning and Polishing which was just ₹200. Consultation and XRay was free. Cosmetic filling on the tooth next to my wisdom tooth cost me ₹900. They also accept AMEX mode of payment.Waiting sofa needs to be changed. It's worn out and feels a little uncomfortable to sit on. Walls either need new painting or probably some Ad posters.

Bhanu Shankar
10:34 14 Mar 20
Staff is really good and Doctors too gives full information about the treatment both pros and cons

Poornima Jayaraj
09:43 13 Mar 20

Ronnie Ronnie
09:17 12 Mar 20
Very good service and well experienced Dentist. Dr. Binu is treated my RC and everything went smooth. Receptinslist is very kind of helpful.

Ravi Badavannavar
07:02 12 Mar 20
I am fully satisfied and love environment one the bestdental click in btm layout 😊

Puspendra Chaubey
15:33 11 Mar 20
Very amazing place for braces treatment... From receptionist to the doctors all are very professional and great ambiance... I'm getting my braces done because of gaps and its going pretty well... Very happy with the experience....

Nadira Afreen
13:12 11 Mar 20

Karthik sagar
15:13 10 Mar 20

Saurav b yo yo
15:26 09 Mar 20
Dr Monisha was very professional in explaining in detail about my dental health.Filling and cleaning was done very well.Dr Nikita was also helpful and supportive. Will definitely take my kiddo and my wife for check up.Keep up the Good work!

Had best experience in getting my rootcanal along with the teeth alignment, nice hospitality and polite staffs, i would recommend anyone who wants a happy smile always.

amrith roxstein
12:11 09 Mar 20
I got it done a check up in sabka debts HSR BDA . good experience with Dr tejus he alwys give good option for tooth replacement.treatment plan the way he handle patient with polite wonderful ..they way he explained about how to take care our tooth .. excellent I refer everyone to get a check up and treatment hear .. highly recommend..

Rukhiya Chowdhary
07:57 07 Mar 20
From the way of receiving and explaining about the issue and way of treatment is good. We have taken treatment for crowing for 2 teeth and it is good.

D Rajasekhar
06:51 07 Mar 20
Service nd good staff ,doctor were very nice ..... Good receptionist she was very nice person..... . And i would recommend to visit the clinic happy with the service and treatment

Tabassum Hajira
16:14 04 Mar 20
Very good service and very friendly doctors pretty much helpful

asgar khan
12:41 04 Mar 20
It's Very good n supportive. Where I have visited 5times , n many other information they provide how to maintain a our teeth as well.

Kishore Rao
09:57 04 Mar 20

narayana reddy
08:58 04 Mar 20
Doctors are excellent and well experienced. Providing right treatment, less sit up's with affordable cost.

Super experience in vijaynagar ...very nice dentist dr. Nikita ....very nice talking ..so reasonably rate also ...not wasting our time also..the best

Nutan Glass Pvt Ltd
10:01 03 Mar 20
Nice experience n well trained doctors...

mohammedmoin moin
05:09 03 Mar 20
Happy with the doctor and supporting staff. I have been explained in detail with the critical condition of my problem and suggests what has to be done. Totally I am very much convinced about the knowledge of the doctor and the quality of the treatment and without hesitation will recommend others to get the treatment at SABKA DENTIST.

Rathnakar Hn
16:46 02 Mar 20
I made an appointment for Tooth Cleaning and I absolutely loved the service there. So professional. At the end of the treatment Dentist (Dr Girishma) recommended some good pointers all well.Highly recommended!

Deepak Singla
14:08 02 Mar 20
Its Good dentist. Knowledgeable doctor & good communication having. I had implant successfully & got a 10 years warranty card .Dr.will understand our problems so that way they will give treatment .So I am very happy to tell we can go for make a strongest teeth .There is EMI options also available. Even my wife had treatment. Root canal & implant.Thanks Sir/Madam.

Jayanna Asha
10:14 02 Mar 20
The dentists here will never get tired of explaining to you what is the treatment and why its being done, the rates are the best as other places are very expensive. Please visit this place for all your dental solutions

Pawan Raju
06:53 02 Mar 20
I am so glad that,I had received good service and treatment from sabka dentist. And the staffs are so friendly with the patients. Especially the doctors are so good. Am happy with their service😇

Deepa Vilvan
12:43 29 Feb 20
Hey this clinic was good and mainly organised with the set process

yelamarthi vamsi krishna
12:39 29 Feb 20
I did RCT treatment for my wife and it was very good treatment. Dr. Abhijit was friendly and Experience Dentist I seen ever. And also staff was helping and supporting nature.

Girish Kulkarni
12:16 29 Feb 20
Happiee with treatment..friendly staff

Soumya Basavaraju
09:13 29 Feb 20
Good service friendly staffs

Emon Mishra
07:48 29 Feb 20
The treatment was awesome and doctor advise helped me a lot. Doctor n staff was very friendly.

Sharath Kumar
07:33 29 Feb 20
3 weeks agoNice n expertise doctor and staff.. Instruments were sterilised n clinic was well equipped. Doctor explained treatment which was in was need.Appointment was given as per my convince... Thanks to all staff n special thanks to Dr. Binnu. I recommend all my friends n family for Sabka dentist...

Nethravathi Anand
12:59 27 Feb 20
The service quality is good and cheap.

rituparna panigrahi
14:44 26 Feb 20
Dr Chauhan is very good and helpful. She guided me properly about issues. Thanks a lot

Vivek Jaiswal
11:03 26 Feb 20
Doctors are experienced ...Best clinic for dental treatment.

Vicky Chand
13:14 25 Feb 20
Sabka dentist is good and very friendly and more every experts doctors. Good place for teeth treatment also I loved it

Madhu Nayak
12:46 25 Feb 20

Kavu Pratik
10:59 25 Feb 20
It's good to deal with doctor at very cheap cost for cleaning.....

Vimala Dharishini
09:24 25 Feb 20

Tusar Kanta Routray
16:09 24 Feb 20
My visits with Dr. Vaishali & Dr. Surya have been great. Everytime when I go there everyone is very friendly to me. I was quite nervous before going to see a dentist but Dr. Vaishali made me feel very calm and was able to fix my problem. I had wisdom tooth operculum surgery which did not hurt during the procedure. She is very experienced, very patient and has great skills. I strongly recommend her. Dr. Surya has done filling and scaling very perfectly and in excellent manner.. Staffs are very friendly and cooperative.. love the ambience...

Got a satisfactory result as expected.Thanks Dr. Surya, really appreciate your service.🔝

Lingaraj Routray
15:16 24 Feb 20
i am glad to visit this place #sabka dentist doctor is so polite and beautifull and have an experience also thanks to you sabka dentist.

LALBABU SAH
10:46 24 Feb 20
HSR location really has a best team and takes care of timely follow up with best Doctors for every issue. Doctors explain everything very patiently with best treatment.

Somesh Kallur
11:49 21 Feb 20
Nice treatment given by Dr. Binnu... Thanks for the staff

mahesh kaddi
07:12 21 Feb 20
My visit to sabka dentist Dr. Vaishali and Surya have been great. Everytime when I go there everyone is very friendly to me. I have had bad experiences with other dentists before so I was quite nervous before going to see a dentist but Dr. Vaishali made me feel very calm and was able to fix my problem. I had root canal and did not hurt during the procedure. She is very experienced, very patient and has great skills. I strongly recommend her. And the receptionist is also so friendly with patients.

siri pavani
10:57 20 Feb 20
Very nice experience. The dentist's are very good and patient. They treat the patients really well. Very satisfied with the treatment.

Vijetha Reddy
11:50 19 Feb 20
Got my check up and cleaning done here. Dr.Vaishali was very hospitable and knowledgeable. Had an amazing experience here. Got my root canal and cleaning here, very painless and affordable treatment . She completely changed my view towards root canal.Thank-you so much for taking out the fear of root canal from me

ajay mandal
17:58 18 Feb 20
Good care to patient. Cheap price. But new patient gets priority than old ones.

subrata saha
13:57 18 Feb 20
Very Nice treatment.My father underwent cleaning process, he was very much satisfied by their work

KSHAMA SHANKAR
13:53 18 Feb 20
Very friendly and soft treatment by Dr Kavya Raikar. Thank you.

Srikantamurthy AP
13:32 18 Feb 20
Had a very good and safe experience. Doctor are really supportive and helpful. Advices were very genuine with no cheat.

Pallavi Gupta
12:26 18 Feb 20
It was a very nice experience after visiting many other clinics. The doctor explained it so well and gave us different options. It really helped us to make a decision. Also the procedures were carried out very professionally and with quality. Must visit for those who are seeking dental solution.

Harmit Singh
11:49 18 Feb 20
Dentist visits can get tedious and also a bit scary. But this is like the cool dentist's place.The ambience is impressive and the doctor is extremely professional. He gives an array of options that you could choose from and is very well informed about recent updates in the field.(Parking could get a bit tough during peak hours. But otherwise, it's an easily accessible area. )Happy to have found our family dentist😊

Dr. Sharon Samuel
06:42 18 Feb 20
Well experienced doctors & taken very good carePrice is very reasonable for treatment

Wonderful experience with Sabha dental it's totally recommend one for all kind of peopl.

Duvvada Venkatesh
20:39 15 Feb 20
One of the best Dental clinics in Bangalore. Recommending to all who seek any dental treatments.Dr. Anoop's service is stupendous and wordless. Staff's behaviour towards customers are appreciable.

BEAUNY DENNY Fernandez
14:34 15 Feb 20

We visited this clinic for tooth cleaning .As part of promotion, they are charging only INR 200/ for cleaning .In addition, if.one.has a Phone pe coupon,.they.are doing it for.just INR 100. We came to know about this clinic.only.because we also got one such.Phone Pe coupon. Service and.behavior.of doctor.and staff.all are very good .The Whitefield branch started from Aug .2019 .Its location is easily reachable. Good clean place .Setup looks decent .I would surely recommend it for at least small treatments. Good luck .

Shubhadip Mitra
22:12 14 Feb 20
I went their for cleaning and Dr vaishali was their she was very helpful and gentel I am feeling really good after it I would like to recommend all of you guys to please visit and get your problems solved by Dr vaishali.

Nishant Khullar
10:55 13 Feb 20
Doctors are good. they listen all your problems carefully and gives solutions according to that. they are very helpful also.

Marry David
09:21 13 Feb 20
Very Good , well experienced Dr with good knowledge and very economical

Polite staff and genuine rate but need to furnish clinic.

Abhinav Gupta
16:30 12 Feb 20
Good Staffs are So care takers

sachin mali
15:08 12 Feb 20
Advance equipments..... good doctor's.... affordable fee:)

I had a very nice experience yesterday especially Dr Shivalika was very good.

Very good response from customer care and friendly service from reception good medical examiners they clear all doubts, but service like dental implant and teeth alignment is costly a difficult to afford for middle class and emi period is less

Came here for teeth cleaning. Had a very pleasant experience with the Dr Tejus at the clinic. He explained thoroughly on how to handle my teeth well and planning on come back here again to start my next treatment. Recommending to all those in HSR looking for very reasonable and effective treatments !

Vishal Prakash
04:07 07 Feb 20

Vishal Wakchaure
11:41 05 Feb 20
Very good ambience and facilities. The appointment was very easy to get. The doc asked me to sit on the examination chair and wanted to know the complaint. Then she examined my teeth, found the reason for the problem, and explained it to me. I was prescribed a medical toothpaste. She also clarified my doubt reg tooth fillings. Will definitely recommend this clinic.

Srinivas A. Raman
14:43 04 Feb 20
Very skilled doctor. Extraction and filling was done smoothly. I strongly recommend Dr. Abhijit

I had an amazing experience. Apart from the quality of treatment they provide which was beyond my expectation, the way both the dentist and the other staff talk and handle their patients is amazing. I would recommend all my family and friends to visit this clinic.

somtei renthlei
04:45 04 Feb 20
One of the best clinic in Bangalore they have good fecelities and good doctors are there

Prabhakarbettadapura Sankethi
09:19 03 Feb 20
Nice Experience.Doctors here are polite and Cleaning was done for Rs.200 which is reasonable. . Will visit to this clinic as and when required..

Praveen Hs
07:06 03 Feb 20
On time appointment.Smooth experience

Santoshi Ambati
12:25 01 Feb 20
Nice n expertise doctor and staff... Thanks for the cleaning Dr. Sera... Appointment was given as per my convince... Thanks to all staff n special thanks to the Dr. Sera..

Total gaming - kushal bhai
11:45 01 Feb 20
clinic is hygiene. good staff

balineni jagadeesh
11:26 01 Feb 20
Doctors and receptionist are really very good and they treated very well.

Deepa Murudi
10:27 01 Feb 20
The clinic was very neat and clean. Doctor listened to the problems patiently and explained the remedies and the procedure thoroughly. Overall a great experience.

Varun Verma
02:26 01 Feb 20
We have just come, waiting for our turn, will comment after check up

Laxman Rao
14:06 31 Jan 20
Doctor is very professional

Raj Keisham
06:22 31 Jan 20
Yes its nice place to get all dentist things done. Doctors are also teaching the patients regarding there teeth condition and I also liked doctors telling the patients how to keep the teeth clean and neat....!

Shiva Akula
11:07 28 Jan 20

Good response , well explained. Good offer, ciurteous

GopalaKrishna D
19:19 26 Jan 20

Chandrashekar Sathyanarayana
13:16 25 Jan 20
It was a pretty good experienced.The dentist and the staff were very friendly and nice with great services.

Soyarin R Shimray
13:05 23 Jan 20
It is a well maintained and well equipped centre for tooth treatment at a minimum cost

Hussain Nawaz
13:00 22 Jan 20
Clean and hygienic place.

Lutheeswari Lutheeswari
12:20 22 Jan 20
Good place I would definitely suggest Sabka dentist for all those who suffering out there good part is for free of cost thy explain so clearly each and everything. Thank you

Prathima Chandran
10:43 22 Jan 20
Very much professional to the core.Conditionof the teeth and steps to be taken for improvement etc discussed with and clearly explained to the patient.

S. Chandrasekaran
13:27 21 Jan 20
The experience was effortless from the moment you enter the clinic to dental health check up to identifying problems to providing appropriate solutions. The entire staff (front office, nurse and doctor) are friendly, courteous. I strongly recommend Sabka Dentist for dental care.

Vishal V Rao
18:08 20 Jan 20
Really good service! The staff and Dr's were very friendly. The Dr who did my cleaning did an amazing job and I felt very comfortable.Dr took her time to help me with finance options for braces which I was grateful for. Highly recommend this dental office!

Shahabaj Shaik
16:34 20 Jan 20
Very simple checkup, good suggestions & related treatment

suresh babu
14:25 20 Jan 20
It's amazing experienceDoctors Care made me feel that I was in safe hands.Friendly and professional doctor

Ashu Kumar
09:54 19 Jan 20
Very good faculty and doctor.

chetan shetty
14:34 18 Jan 20
Its really nice to see such an initiative for dental care. The packages are cost effective, though its only available in fewer cities, as of now. Alls good :)

Sambit Chatterjee
14:18 18 Jan 20
I went for a cleaning session here but ended up getting my cavitity removed.The people are very nice there and best part is Dr.Shivalika explained all the pros and cons of all the questions i had in my mind.

This is My First Experience with the Dentist...I got my teeth cleaning and polishing here.Doctor ma'am is soo Good...She treated well and gave Good Advices.Thank You Sabka Dentist

Bhanu Charan Reddy
11:14 16 Jan 20
The reception was cordial and warm. The Doctor who attended was professional and efficient. Satisfied with the service. I would like to refer to my friends and relatives.

Sridhara A
08:12 16 Jan 20
It has a very good service in this dentist ,I felt good whn i visited the dentist

Abhishek Pattan
08:44 14 Jan 20
Superb 💐 doctor is well knowledgeable nd friendly behaviour. 👍 👍

Mukesh kumar Yadav
08:01 14 Jan 20

faiz ahmed
07:56 13 Jan 20
Excellent. I had visited Dr Tejus for my daughter(7) and son(3), the way he handles kids are exceptional. He explain the process patiently to even kids and make them ready. Dr you are exceptional. Thanks

campbell Ben
15:56 11 Jan 20
Professional cleaning, Good serviceMust visit once

Watan Agarwal
14:35 11 Jan 20
Friendly nature with all patients.

RAHUL KUMAR
13:34 11 Jan 20
Overall it was good experience here. My mom and me both used this centre.

Mamatha Acharya
11:32 11 Jan 20
I have been suffering for ulsers after done my dental cleaning i had lot of improvements. Friendly staff and best dental clinic for all dental related issues. Thank you Sabka Dental.


manju gowda
16:36 10 Jan 20
Overall very good experience with subka dentist treatment 😊

Manjula Allagi
16:14 09 Jan 20
Nice place to consult your teath for free of cost, and dr will suggest you what treatments u needed to do, they have many installment and other EMI plans which help customers to do the proper treatment without any financial crisis

Muhammed Suhail P
17:56 08 Jan 20

Nishigandh Joshi
08:22 08 Jan 20
Well trained doctor and staff, doctor has patience to examine the problem and explain about the treatment, procedure time and cost involved. Doesn't force the patients to undergo treatment on the spot itself but suggests the patient to take time and decide. Well equipped facility. Cost effective treatment.😊👍

My go to dental clinic in Bangalore. Dr Tejus is highly professional and informative. The place is well maintained and the team makes it even more comfortable. Totally happy with the services I got.

Nirmal Joseph
16:04 07 Jan 20
Thank you sabka dentist hsr clinic for amazing experience. I am very happy with my treatment.

Bhavika Parekh
12:22 07 Jan 20

sunita tripathi
12:21 07 Jan 20
I went there for my check up and my experience was very good. The staff and dentist were very helpful. I am looking forward to get my treatment done from them

Sharu Rachha
12:20 07 Jan 20
I got my teeth cleaning done from your clinic and the experience was very good. Dentists and other staff were really helpful. Also I am impressed with the fact that I can visit there other clinics once I shift to Mumbai.

Nisha Mehta
12:17 07 Jan 20
Good place for your dental needs

Kaushik Saha
14:17 06 Jan 20
please provide permanent doctor in RajajiNagar branch...

Service is very good and friendly...

Gokul Gokul
10:20 06 Jan 20

sudhanshu kumar
16:16 04 Jan 20
I would like to show my appreciations to all staff at Sabka Dentist HSR Sec6. The dentist; Dr Tejus Thomas is extremely professional, approachable, honest and helpful. I have got scaling, Root canal and fillings done from here. All the above procedures were completed with minimum discomfort. The appointment planning was also amazing and as per my availability.Highly Recommend this place to fix your dental problems.

Inderjeet Singh
09:44 04 Jan 20
Really good experience,it was worth the visit,thanks to the amazing doctor 😊👍 n the staff

rajeshree pillai
17:26 03 Jan 20
I went there for wisdom teeth issue, They have very good hospitality service.

Migha Mariam Tharakan
12:45 03 Jan 20
Patient friendly and hospitable place which provides quality service.

Husna Fayaz
12:32 03 Jan 20
The best sabka dentist branch I have been to. I had scaling done for my teeth by Dr. Tejus Thomas. He was very helpful and did a really outstanding job. One of the most skilled dentists I have been to. My teeth looked as good as new. The whole procedure was painless and really effective. Real good follow up also. Would recommend to anyone for all your dental needs.

Mohamed Nadeem
12:26 03 Jan 20
The clinic was very clean and tidy. I had 2 root canals to be done. Due to some complexities in my teeth and rescheduling of appointments from my side, the treatment took time, but it was done with care and precaution by Dr. Namrata. She was very friendly and caring at the same time. The receptionist does a very good job of making sure your appointment is not missed by reminding you about it on the same day prior to the time. Overall, it was a good experience and the treatment was very affordable, I'd recommend Sabka Dentist - Koramangala (Bangalore) to anyone who wants to get a root canal.

Kunal Mhatre
04:43 03 Jan 20
It's good service from Rekha

Very friendly. They take care of the patients with great care.

Shanthala Rampure
10:51 02 Jan 20
Very good experience with Dr. Shivalika,And treatment was very good.

Natraj Hallikhede
03:31 02 Jan 20

Tuhin Pal Bhowmik
07:51 01 Jan 20
Excellence! Awesome service 🙏

Gurudutt Nagarkar
09:33 30 Dec 19

Sonam singh
06:36 30 Dec 19
It's very good staff and service also.....

Christopher Benny
15:10 29 Dec 19
nice experience in sabka dentist

Ashwini Priya
15:17 28 Dec 19
I'm impressed with their service which was quite professional and hassle free. My teeth scaling went seamlessly and the dentist took great care in explaining me as to how to keep my oral hygiene in proper and healthy shape.

Fantastic treatment and place for Complete Teeth checkup...Awesome interaction with doctors...Nice hospitality...Cost effective...Good Suggestions...I am feeling really happy now...

Bhargava Kalyan
08:27 28 Dec 19
It's very good and excellent

Amul Raj A
08:22 28 Dec 19
Overall experience of treatment was very nice.employee are good here and their behavior is laso very nice.

RAVI SRIVASTAV
06:51 28 Dec 19
First class treatment and friendly doctors 🙂 i have been known them for years across branches they always have best equipped

Gobinath Viswanathan
11:35 27 Dec 19
I visited for my wisdom toothache. The doctor was very professional and helped me with all my queries. That to for Free!!

Satish Kumar
03:26 27 Dec 19
Well trained doctors with latest equipments. Pain-free cleaning of teeth.

T shamsher
12:14 25 Dec 19
Sera medam treatment is super super super.

salman khan
14:21 24 Dec 19
Got check-up done from Dr Shivalika for myself and my father. It was a very good first time experience. The doctor was very professional in explaining all possible things related to the present condition. Got tooth cleaning done. It was painless and very thorough. Recommended for everyone in Whitefield.

Munish Yadav
10:00 23 Dec 19
I THANK ALL THE TEAM FOR YOUR GOOD SERVICE CLEAN AND SERENE ATMOSPHERE GOOD STAFF VERY EXPERIENCED DENTIST AND I AM RECOMMENDING TO ALL I AM A DIETICIAN AND GOOD FOLLOW UPS ALSO GOOD CARE A HYGIENIC TOO GOOD COUNSELING ABOUT TREATMENT PLAN GOOD KEEP IT UP

Aysha Azeem
16:58 21 Dec 19
It's a very good clinic which provides a wide range of treatment for the patient

Hemashwini N Simha
14:38 21 Dec 19
I will feel happy to visit again for my teeth problem, sneha is best consultant to solve my issue got the root canal treatment...the doctor was so good and staff and good receptionist.

Yuvaraj Yuva
13:05 21 Dec 19
Actually i never write feedback and all.but the experiance i had here in sabka dentist is very good. Especially when you deal with tooth that pain and irrigation is beyond your imagination. I recently got sevear tooth pain on Sunday and waiting when this clinic opens so that if possible i reopen the crown and should do some cleaning.. and i am scared too..but here the experience comes ..dr.Kavya deal very smoothly and given confident that we don't want to open crown and she given an tablets and used it for 3 days and as she said pain vanished...Guys this would be my long.....feedback but yes please try once if you think of tooth pain ever ....

Pachi Vengababu
09:20 21 Dec 19
First time I went sabka dentist. I got nice experience. Staff members r very nice. And treatment charges are reasonable.

Pranali Desai
10:23 20 Dec 19
The reception seated us comfortably, checked with their inputs, assigned the slot in consultation with the doctor. The doctor handled it professionally, relaxed me and finished the scaling in a jiff, suggested the procedures that are urgent, carried them out after obtaining consent quoting the charges, briefed us on the post procedures protocol and advised us to call and visit if required. We walked out like leaving a Mall

dayashankar rao
02:04 19 Dec 19
I have never learned my teeth by a dentist.Identist.Ifound that my teeth were as white as milk.Thanq Sabka dentist for the Noble work.Excellent service

Sureshchandra Suara
18:01 18 Dec 19
I love the work nice bihvr good Dr..kirti and dr.shiwalika both are so nice frndly ......😁😘😘😘😚😚😚😚😚😚🤗🤗🤗🥰🥰

IFA CRAFT WORK salon,sing, food, fitness
12:45 18 Dec 19
Got cleaning done. Good service done by Doctor.

Sibaram Patro
11:32 18 Dec 19
The doctors are good. and service also good.

Akhtar Ali
10:42 17 Dec 19
Dr. Vaishali Jagtap was clear and delightful..!! Helped me understand what is going on and explained the next steps in a simple way

Shoaib Akhtar
14:07 14 Dec 19
I visited twice in Sabka dentist- kormangala,first I took Dental Checkup Dr. Tejus Thomas he really explain me well, and as there is severe decay in my tooth so i have to do Extraction of my teeth. Dr. Namrata Chauchan did the procedure for me and she is really highly experienced and very humble and Care.She explain me the process very gently and understandable, It's really amazing experience I highly recommend all to Visit if you have any Dental problem. And the Reciptonist is really very active and helpful.

Bikash Pradhan
10:55 14 Dec 19
Very copretive staff wellbehave doctors we are satisfied with thetreatment

Rahamath Shariff
06:50 14 Dec 19
Sabka dentist provide good treatment.Doc was providing proper medical care to a patient.Recommend everyone to visit there once for a dental related concerns.

Rizqan Afroz
15:09 13 Dec 19
My first visit, good friendly and well practised staff, with Doctor ... Recommendable

ibrahim bhmik
12:25 13 Dec 19
I am very happy with the service and the treatment at sabka dentist. The doctor properly guided and convinced me for the treatment. The rates are also very reasonable

Venkatesh Murthy
08:31 13 Dec 19
Overall experience was satisfactory.**** 1. Got a call within 15 mins of online booking2. Clinic was very close to my house in Koramangala. They have plenty of options3. Waiting time was hardly 15 mins4. Check up was nearly done. Cleaning charged me 100rsSuggestion for company: your mobile Version of website is not user friendly.

Sankalp Sharma
15:19 12 Dec 19
Nice and reliable treatment

T.V.prakash babu
13:24 12 Dec 19
My experience is very good. Dr. Shivalika did good treatment and very nice behavior. staff service also very good.

Sudhir Paswan
10:17 11 Dec 19

The beatbot #
05:58 10 Dec 19
Nice information towards dental health and gum care ..

joseph lawrence Crasta
15:26 09 Dec 19
I actually went here for 1st time for my root canal treatment.. my treatment was done by Dr. Kavya .. She is very friendly .. And before starting any procedure she explains clearly. And second time for cleaning the tooth. This one also done by her and it was goan good..

Subhana Yasmeen
09:47 09 Dec 19
It's a good place to get dental treatment done for a reasonable price.

Today i have gone for cleaning my teeth. Treatment was quite comfortable, diligently done by the doctor tanisha. Overall satisfied with treatment & service.

Rahul Pandey
07:49 06 Dec 19
It was a nice experience,i got appointment with dr dr shivalika .she explained about the root canal procedure and treatment . Interaction was too good . facilities and fair cost i liked the most.I suggest others to visit this clinic for dental treatment.

santosh magadum
11:26 04 Dec 19
Very good experience, you must visit atleast once.

Good hospitality by front office and Dr advises and treatment is outstanding

Treatment is good, nice doctors

Naveen Nesargi
14:36 30 Nov 19
Hyegenic, professional place. Had a procedure done by doc Shivalika, softspoken and knows-what-doing doctor. Over all good experience. Receptionist is softspoken too.Would suggest to book an appointment in advance to avoid the wait.

Abhinav Rathore
13:58 30 Nov 19
Nice experience. Today (30-11-19) is my second visit for teeth cleaning. Now I am HAPPY to see my teeth. Now it's clean :-)

Amit Kumar
08:44 30 Nov 19
Superb..excellent experience.

Manoj Behera
08:40 30 Nov 19
The doctors are good. However the equipments need to be of latest technology so as to detect a small hair line crack which is not detectable with the ordinary x ray machine they have.

Ramesh Ghotikar
12:19 28 Nov 19
Suberb service good doctor

narasimha hc
08:59 28 Nov 19
Had visited sabka denist for general checkup and teeth cleaning. Dr Tejus is highly professional and talented dentist.He gives more attention and care and explains everything clearly. Clinic is well cleanly maintained. I would highly recommend Dr Tejus and his dental clinic for those who are staying in Bangalore. Keep the good work :)

Sabeel Mohamed
14:01 27 Nov 19
It's been a hassle free experience. Very cordial folks. Had a dental implant done about an year ago and no issues so far. Happy with the service :)

nitesh singh
06:09 25 Nov 19
It was very good and beautiful experience...Thank u.

shuheb amaan
15:25 21 Nov 19
It's was very good experience visit there, all staff very caring and friendly...

Jawad Alli
12:27 21 Nov 19
Good price good treatment best one facilities. . . . 👌👌👌👌👌

Manu Gowda
11:12 21 Nov 19
I got my tooth extraction..2 RCTs and a bridge crown implantation done here. The entire process was very smoothly done and Dr. Vaishali along with couple other doctors took care of the treatment very professionally. I was advised of each and every step very thoroughly and at all instances they made sure that i was comfortable and didn't face any kind of inconvenience. The crown implant was tested and verified multiple times to finally give me the perfect fit. Thank you Sabka Dentist!

Rajiv Kumar
21:46 19 Nov 19
This is the first time I'm writing a review for anyone,but my experience in Sabka dentist was amazing.Dr Vaishali and her team is the best. Dr Vaishali explained me about my problems very well and gave me the right advice.She is the best dentist i have visited so far.Keep the good work going.Highly recommend to friends and family.

Janvi Khullar
17:54 19 Nov 19
Sbka dentist is very good. They did cleaning of my teeths very well.

Richa Goyal
17:09 18 Nov 19

Ruthisha . k
14:54 18 Nov 19
Very helpful staff. Madam doc was so reassuring and guiding. She had answers to my questions and fears.Root Canal was done some days back. Today I had a tooth extraction done which was worth negligible pain. Great work.

pramod savur
10:27 18 Nov 19
Best doctors in sabka dentist

First visit to Sabka dentist. Very courteous staff and professional doctors. Had made my mind to extract the tooth but doctor Namrata Chauhan convinced my to go for root canal treatment to save the toothFirst sitting was today and dr. Made it painless procedure 3 more sittings to go ... hoping for the best

Sheikh Omar
15:11 15 Nov 19

gokul kumar
23:30 14 Nov 19
Dr vaishali is very kind and good doctor well done superb.

ABDUL SUBHAN AKRAM
12:23 14 Nov 19
Dr is very polite & supportive with amazing nature

Deepesh Shivhare
11:12 14 Nov 19
Hi this is my second visit to clinic as i had good experience and guidance previously at jp nagar centre.I will be visiting again for other treatment very soon.Staff are very friendly here.I have recommended my friends too.Thank you

Treatment was very good. Doctor is very well trained. Got dental cleaning at very less price @100 rupees. Overall experience is very good

Manoranjan Rout
14:11 09 Nov 19
Well equiped lab and treatment, Processed,Certified infra. Very professional doctor Dr. Kavya with clear communication, keep it simple, quick and easy. Complete process was fast and cost effective also. Definitely prefer to go here for checkups in future.

umesh deexith
16:25 08 Nov 19
Presently I am 5th month in treatment , 07-11-2019 .I have paid once only while taking treatment plan after I didnt give even single rupee whenever if I have problem i can book a appointment the can visit and solve our problems they won't charge anything extra .As per my knowledge I am giving reviews.Good staff and good doctor.My plan remains 7 months will continue because I had took 1 year plan .Note- they might have asked extra charges by somebody but they didnt take extra amount I am continuing with my plan and one time paidIf anything I face issue with the staff or planning or treatment again I will modify this reviews .Better visite once Consult doctore know everything after decide yourself. It's left up to you

NRR ASSOCIATES & CO.,
15:26 08 Nov 19
Very Professional and provide specific solutions in real quick..I am so delighted by having conversation with Dr.Jalajakshi on my issues and recieved good feedback to fix those..

Chandra Kantha
13:10 08 Nov 19
Waiting here for my turn the camp was amazingly good.

Prashanth Ram
13:35 07 Nov 19

Very knowledgeable and caring doctor & staffs . I've got done couple of procedures there and very satisfied with results and durability.

kiran Kiran
11:57 06 Nov 19
Very good place to visit. Good co-operation from staffs. Above all Dentist Lady Doctor was so kind, good and caring. Gave proper suggestions. I am very much impressed and thank the Doctor for her best care.


Lakshmi Shekar
07:32 05 Nov 19
Great service given to me such a comforable place to relay on!!please go for it guys

diya pillai
01:29 05 Nov 19
Nice clinic... Neatness is maintained very well... Patient friendly doctors and treats everyone equally... Reasonable rates... Best treatment given... I recommend everyone to visit this clinic once in ur lifetym and I can assure u a happy smiles on ur face

LOKESH MADHU M
15:47 04 Nov 19
Service is good with all facilitie..

*friendly staff*Immediate response*Affordable treatment