Dental Clinics in Bangalore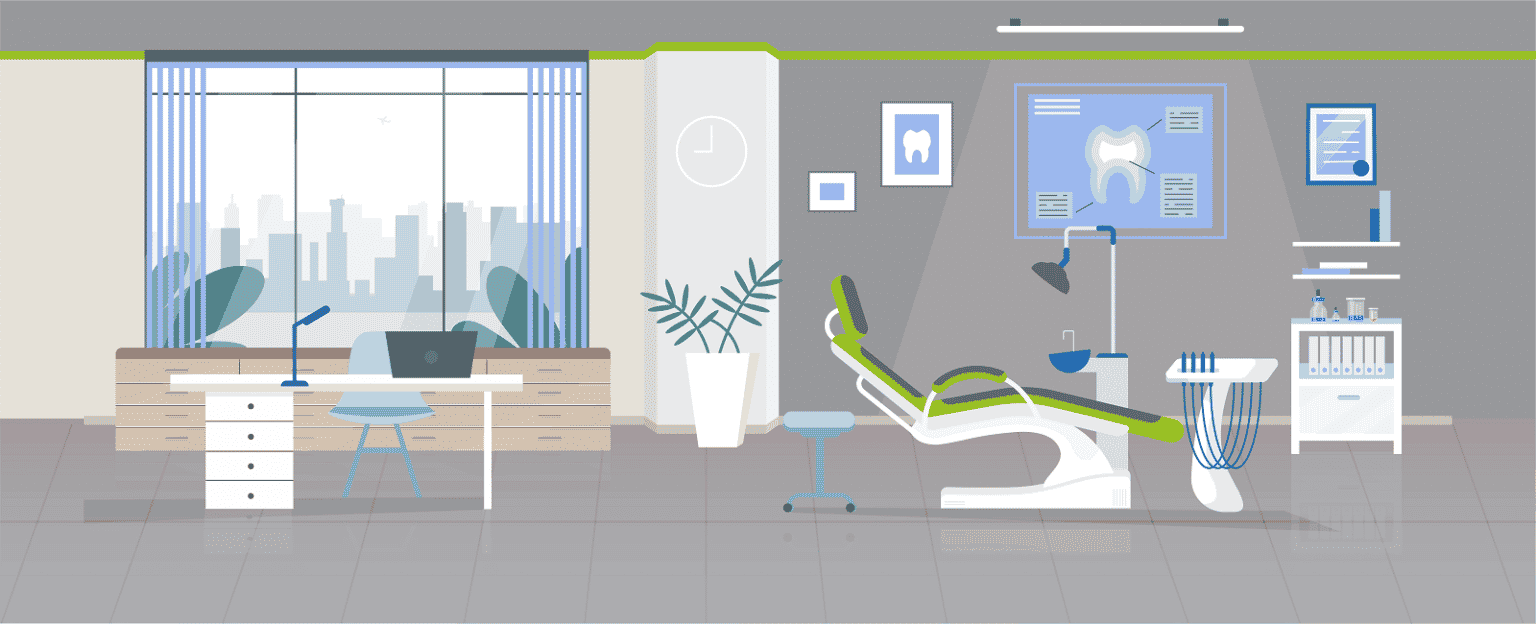 Best Dental Clinic in Bangalore
Sabka Dentist is one of the Best leading dental hospitals nearby in Bangalore, which have been established in the year 2010, and now it has the best dentists in Bangalore. The clinic aims to serve patients with the best treatment by utilizing the latest technologies.
The dentists through relentless efforts keep improving the quality of their treatment through years of training, experience, and education. This has helped them to treat their patients with the utmost care and make sure that patients walk out of their clinic with wide smiles.
Sabka Dentist treasures the best oral healthcare in Bangalore and encourages people in embracing better oral health that can make them feel confident. Their treatment procedure includes diagnosis of oral diseases, dental trauma management, smile designing, root canal treatment, operative dentistry, cosmetic dentistry and a lot more.
There is no doubt that the most experienced dentist in bangalore holds adequate experience in treating serious conditions like gum diseases, oral and maxilla surgery, orthognathic surgery, dental implants, replacement of teeth with fixed or removable denture and other facial reconstructive surgeries.
The best part about Sabka Dentist is that it has a superb ambience and the facilities that it offers to its patients are supreme. All of these usually make the patients feel more relaxed like they are at home.
People in Bangalore trust Sabka Dentist not just because it offers the best and latest technology at an extremely budget-friendly rate. The clinic's honesty, ethics, empathy, dedication, and affordability have addressed dental requirements for thousands of people.
You can meet the most experienced dentist in Bangalore at Sabka Dentist Clinic who approaches every patient individually and pays attention to every single detail. Their customized treatment and highly efficient teamwork make the clinic one of the highest quality and most affordable clinics in Bangalore.
Treatments offered at Sabka Dentist Dental Clinics in Bangalore
Ultrasonic Scaling Facility-Ultrasonic scaler is one of the latest dental cleaning technologies that uses a powerful ultrasonic device. This is used to remove stains, dental plaque, and other marks from the surface of the teeth and helps to prevent certain gum diseases. There are two types of ultrasonic scalers that are extensively used- piezoelectric and magneto strictive. The ultrasonic scaler is a handheld device that has a vibratory tip that rotates in a variety of motions like elliptical motion or a linear motion for about 25,000 to 45,000 per second. Any best dentist in bangalore can perform this procedure only after taking some preventive measures for patients who are prone to gum diseases. In some cases, the clinic may also choose to use a combination of treatment for complete cleaning.
X-ray Facility– X-ray facility is also popular as Radiographs which is not only a crucial dental treatment plan but is also used to diagnose potential oral diseases. The best dental surgeon in Bangalore can help to diagnose any potential oral care issues that might end up being a complex disease. The X-ray treatment procedure is of two main types- the intraoral and extraoral Intraoral treatment is performed inside the mouth and extraoral is performed outside the mouth. X-ray is used to find cavities, tooth roots, determine teeth health, check out the status of any developing teeth and overall monitor the gum health and no bad breath.
Tooth extraction facility- Tooth extraction is a very intricate procedure that involves the removal of a tooth by using forceps from the gum and even from the socket. Sabka Dentist performs this procedure to prevent various issues like tooth decay, tooth damage, loose tooth, overlapping teeth, tooth not being able to come out of the gum, wisdom tooth removal or to treat other medical complications. This surgical procedure is usually performed under local anesthesia to numb the area of treatment. The dentist may also prescribe some important medications and crucial instructions to their patients which must be followed to seek a rapid recovery.
Cosmetic Fillings facility- Cosmetic filling procedure is one of the most common procedures that use a white material to fill any decayed teeth to prevent tooth decay. The procedure is also capable of repairing the damage. The white filling is a combination of certain synthetic products like resin or even glass which exactly matches the colour of natural teeth. Any best dentist in bangalore can choose the right colour of the tooth and help the patients to accomplish the best cosmetic result.
Silver Fillings Facility- This is a dental amalgam filling that is used to fill tooth decay. This is a mixture of metals that contains traces of mercury, silver, tin, and even copper. The doctors in Sabka Dentists are well-experienced in performing the silver filling procedure keeping safety measures in mind before undergoing the procedure. Before filling in the cavity with silver filling, the dentist first removes the decay completely and then refills the tooth cavity which hardens swiftly to form a solid silver filling.
Root Canal Treatment– Root canal treatment is a pain-relieving dental procedure that can save patients from immense pain. Dentists usually perform a Root Canal Treatment procedure in case of any infection or inflammation in the roots of the tooth. Only expert dentists in Sabka Dentist can perform this procedure meticulously by removing the tooth pulp from within and then disinfect the area.
Crown and bridge treatment- Crown and bridge treatments are used to fix deformed teeth. Bridges and crowns are permanently fixed on the surface of the existing teeth or implant to make it appear natural. A crown is nothing but a tooth-shaped cap that may be made of porcelain or resin or ceramic to reinforce a damaged tooth and boost up the appearance. However, porcelain is mostly used as that exactly matches the natural color and texture of the teeth. Whereas, a tooth bridge is used to replace one or more teeth to avoid deforming of the gum which may also lead to certain gum diseases or other critical issues. The bridges are fixed in the gap between the natural teeth. Only a best dentist in bangalore can help to decide upon the best option that can help to achieve the best aesthetic result.
Complete denture– A complete denture is a full dental replacement procedure where the entire jaw is replaced due to the presence of some serious gum diseases. Dentists play a vital role in finding out the oral hygiene of their patients. Unless and until the teeth are severely damaged, they do not usually perform a complete denture procedure. This is because the complete denture is a serious procedure that requires multiple sessions to complete. The procedure involves taking multiple impressions of every single tooth before they are being removed carefully. While the injured gum recovers completely, the dentists prepare a complete denture and then place the structure over the healed gum line.
Dental Implant facility– Dental implants are metal frames or screws that are implanted into the jawline under the gums. Since the implants are deep-rooted in the jaw, it is important for it to be very supportive so that it does not slip or shift in your mouth. A secured fitting of the implants helps to avoid dentures and bridges that feels most natural. The best part about dental implants is it does not disturb any of its neighbouring teeth while the affected area is being prepared for the new implant. People undergoing an implant procedure must compulsorily have supportive gum and bone to provide support to the implant. There are two types of most commonly used implants used and they are Endosteal implant and a subperiosteal implant. it is only a dental surgeon who can decide which procedure to undergo.
Laminates and veneers facility-Veneers and laminates are used to cover up the presence of any discoloured, worn out or fragmented teeth. These are mostly made up of porcelain that forms a thin layer fixed to the front side of the damaged teeth to improve the cosmetic appearance. People prefer this procedure because porcelain layers do not get stained easily and it also lasts for more than ten to fifteen years.
Orthodontic facility-This is teeth and jaw rectification procedure for people who have inappropriate jaw position. An improper jaw or crooked teeth might not really fit together and will make it difficult to maintain oral hygiene. This can result in tooth decay, periodical oral diseases and a lot of other complications. The orthodontic treatment helps in rectifying the appearance causing no harm to any of the teeth. Based on individual requirements, the dentist diagnoses the entire condition and then suggests the best treatment plan accordingly.
Bleaching facility-Bleaching or tooth whitening is another most common procedure that helps in getting rid of unwanted stains from the teeth. Even though most of the people undergo this procedure as a one-time procedure, but this is supposed to be a long-term procedure to maintain the bright white colour of the teeth. Before undergoing this procedure, the dentists first examine the tooth condition and treat that particular issue first. This is because any affected or diseased tooth cannot be whitened. The whitening procedure is performed in two procedures- one is vital whitening and the other is the non-vital whitening. The vital procedure uses a gel on the surface of the tooth to whiten it while the non-vital uses a whitening agent that requires numerous sessions to achieve the best whiteness.
Other surgical procedures-Sabka Dentist also performs several other surgical procedures like jaw surgery, Braces Treatment,  reconstructive surgery and a lot of other oral surgical procedures. If you want to know more about its other facilities, then take a look at their website.
About Dentists at Sabka Dentist Clinics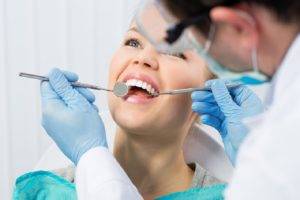 Sabka Dentist is one of the most advanced and best dental clinics in Bangalore that utilizes the best technologies and equipment with various top specialist dentists. The clinic treasures dentists like Dr Manan Dhulia, Dr Jalajkshi G, Dr Ramya Dumpa, Dr Viral Sanghadia and a lot more.
They are specialists in diagnosing and treating oral diseases and each of them holds an experience of 3 to 9 years. They can provide a comfortable and relaxing environment for their patients and serve them the best treatment.
How to choose or select the Right Dental Hospital in Bangalore?
Sabka Dentist provides the supreme dental treatments to their patients that too within the pocket-friendly rate. They provide both short and long-term procedures with honesty determination and effort.
Its convenient location makes it the most accessible to people and makes it the best dental clinic in bangalore. 
There is no doubt that Sabka Dentist maintains proper hygiene and uses completely sterilized equipment for undergoing any procedure. The dentists aim in utilizing the latest technology available and convert every procedure into a painless one.
The best part of Sabka Dentist is that it offers patients easy payment methods with zero cost EMI and other modes of payment like Bajaj Finserv.
So why wait? Get a FREE Preventive Dental Checkup to protect your self from any dental problems in the future and get treatment from the best dentist in bangalore.
Tell me more about Sabka Dentist Dental Clinics in Bangalore…
If you are particular about your dental health care, you need to choose the best when it pertains to oral checkups, prices and treatments. Sabka Dentist is frequently rated among the best dental hospital in bangalore.
At Sabka Dentist, patients not just receive top class treatment for their dental concerns, but will also get to experience one of the best in-clinic patient experience across India.
Irrespective of the background or profession of an individual, we guarantee that all of our patients feel comfortable and face no difficulties when approaching or conveying their dental issues across to our dentists.
We are amongst the top dental clinic chains in Bangalore and have a legacy that is unparalleled by any other best dental hospital in bangalore, India.
Sabka Dentist often makes it to the list of best dental hospital in Bangalore, owing to our wonderful team of dental experts and doctors, and cutting edge facilities within our dental clinics.
Sabka Dentist was founded way back in October 2010, with a single medical clinic in Vile Parle. Currently, we have grown to around more than 100 clinics in Mumbai, Pune, Ahmedabad, Surat, Bangalore, Navi Mumbai, Thane.
Our team works to encourage better dental health and help men, women, and children to really feel and look good, and proudly carry their smiles. No wonder, as a result of our team's perseverance and vision to help spread smiles across the world, we have consistently made it on the list of best dental hospital in bangalore.
Hence, the next time you want to visit a 'teeth hospital in Bangalore', we should be at the top of your list of best dental hospitals in Bangalore. Consider us your own 'Apna Dentist'; we can help you with your oral troubles so that you can carry on and spread happiness across with your delightful smile.
Get the best dental treatment at an affordable price at Sabka Dentist, best dental clinic in bangalore  open today, we are open six days a week from 11 AM to 8 PM (Timing may Differ on Government Holidays) to serve you the best dental care in Bangalore.
JP Nagar
No. 123, 1st Floor, 24th Main, Opp Royal High School, Next to WE Fitness Gym, 5th Phase, JP Nagar, Bangalore – 560078
Jayanagar
1st Floor, Diamond arcade, 38th D Cross, 11th Main, Opp Airtel Gallery, Next to Vijaya College, 4th Block, Jayanagar, Bangalore – 560011
HSR Layout
No. 803, 27th Main, 12th Cross, Opp Kaya skin clinic, Near HSR police station,1st Sector, HSR Layout, Bangalore – 560102
Koramangala
No.429, 80 feet road, Opp National games village, Near Koramangala bus depot, 6th Block, Koramangala, Bangalore – 560069
Rajaji Nagar
Ground Floor, Chirag Plaza, 63-B, 10th Main, Next to ESI Hospital, Ram Mandir Road, 4th Block, Rajaji Nagar, Bangalore – 560010
Malleshwaram
No.58, Ground floor, 6th Cross, Next to A2B, Sampige road, Malleshwaram, Bangalore – 560003
BTM Layout
1st Floor, No.773,7th Cross,16th Main,BTM 2nd Stage,Near Mcdonalds,Bangalore 560076
Vijayanagar
No. 45, 17th Cross, MC Layout, Vijayanagar, Bangalore – 560040
HRBR Layout
218, Antonite Sunshine Complex Kammanahalli Main Road, Above Reliance Footprint , HRBR Layout Bangalore 560043
Whitefield Main Road
No. 364, Gurushree Tower,3rd Cross, Whitefiled Main Road, Opp. Unilever R & D Center, Next to Food World, Whitefiled, Banglore 560066
HSR Layout BDA Complex
No. 59/101/A, 1st floor, 17th Main Sector 6, Opp Icici bank Sector 7 branch and Lenskart , HSR layout, Bangalore: 560102.