Dental Clinic in Vashi Sector 17
Address: Shop no – 8, Ground Floor, Vardhaman Market Next to ICICI Bank, Near Golden Punjab Restaurant, Sector 17, Vashi, Navi Mumbai, Maharashtra 400705.
Monday – Saturday 10 AM – 7 PM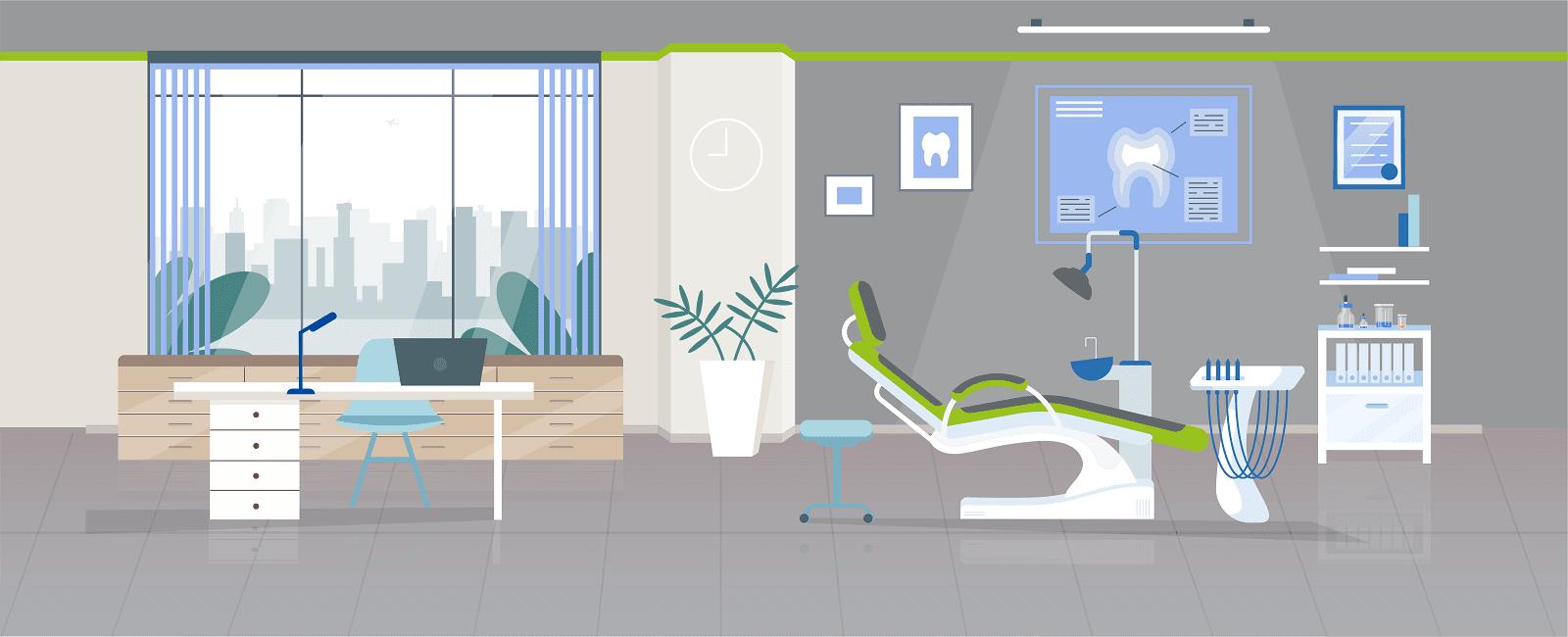 Sabka Dentist has always been dedicated to providing the highest quality patient care to treat all the patients. The clinic maintains absolute hygiene and a stress-free environment to make the patients feel comfortable. Thanks to the advancement of technology that facilitates the use of the latest technologies to provide the best treatment program which made Sabka Dentist as one of the renowned dental clinics in Vashi .
Sabka Dentist is a clinic that offers different treatment facilities to their patients. It also provides a wide range of dental health services. It may even be a simple dental procedure or an advanced dental surgery; the clinic never fails to offer a customized treatment plan to patients, which makes Sabka Dentist the best dental clinic. In Vashi , most of the people visit only this clinic for their treatments and have become a well known dental clinic.
The clinic solely prioritizes patient care over anything. They strive to achieve the best result at the most affordable price range. The dentist here never misses explaining to their patients about the dental procedure that they are undergoing. So if you are still wondering what made Sabka Dentist the best dental hospital in Vashi ? It is probably the care and passion that they reflect on their duties.
If you are looking for the best dentist in Vashi , then get an appointment and experience an excellent treatment procedure at Sabka Dentist
All dental treatments from dental crowns to major smile makeovers; a wide range of dentistry procedures and full mouth dental implants; everything is available under one roof!
The well trained and specialized dental team constantly staying updated through continuing dental education.
State of the art treatment techniques and instrumentation.
Value for money treatment options and costs.
Zero waiting policy.
Priority treatment completion at no extra cost for time-bound patients.

If you are looking for any type of dental treatment like metal free crowns and bridges, veneers, dental implants, tooth whitening, implant dentures, smile corrections, gap closures, fixed teeth, root canal treatment, gum surgery, kids dentistry, laser dentistry, gummy smile correction, wisdom teeth extractions, dental X-rays, etc., we are the ideal choice for best dentists for dental treatment in Navi Mumbai, India.
If you are one of those individuals who are particular about your dental hygiene, you need to select the best when it concerns dentistry checkups and treatments. Sabka Dentist is consistently ranked as one of the best dental clinics in Vashi Sector-17, Navi Mumbai. At Sabka Dentist, people not just get world-class treatment for their tooth problems, but will also get to enjoy among the finest in-clinic patient experience across India. Regardless of the background or career of an individual, we guarantee that all of our patients feel at ease and experience absolutely no issues when approaching or getting their issues across to our dental surgeons. We are amongst the top dental clinic chains in Vashi Sector-17, Navi Mumbai, and have a legacy that is unrivaled by any other dental clinic in Vashi Sector-17, Navi Mumbai, India. Our dentists are some of the best dentists in Vashi Sector-17, Navi Mumbai.
Sabka Dentist frequently makes it to the list of best dental hospitals in Vashi Sector-17, Navi Mumbai, owing to our great team of dental experts and doctors, and cutting-edge facilities within our dental clinics. Sabka Dentist was established way back in October 2010, with a single clinic in Vile Parle. Today, we have grown to around more than 100 clinics in Mumbai, Pune, Ahmedabad, Surat, Bangalore, Navi Mumbai, Thane. Our team constantly strives to encourage better oral health and aid men, women and children to truly feel and look good, and proudly carry their smiles. No wonder, because of our team's perseverance and vision to help spread smiles across the world, we have frequently managed to get on the list of top dental hospitals in Vashi Sector-17, Navi Mumbai.
Hence, the next time you plan on visiting a 'teeth hospital in Vashi Sector-17, Navi Mumbai, we should be at the top of your list of dental hospitals in Vashi Sector-17, Navi Mumbai. Consider us your own 'Apna Dentist'; our dentists are undoubtedly some of the best dentists in Vashi Sector-17, Navi Mumbai, and we will help you with your tooth troubles so that you can carry on and spread joy and happiness across with your wonderful smile.
Best invisible teeth aligner...worth it....🙂

Aarti Mhatre
15:35 22 Jun 21
The doctor explained the problem as well as the procedure in detail. Really Helpful.

Clean Place. They follow all rules for covid. Do the xray and good analysis of your problem. We can get price estimates for future treatment. They do not charge anything for visit which involves just the analysis and advice, they charge only if they do some treatment.

Abhishek Raghuvanshi
10:23 11 Jun 21
It was very good experience.

All the covid rules are followed there is well sanitization the place os very comfortable and we can say that we are safe there

Ashwini Vaviya
07:17 17 Apr 21

Ganesh Thakur
07:05 19 Mar 21
Fast and excellent service.

Dilruba Adhikari
14:08 18 Mar 21
My Tooth Extraction was very Smooth and Painless. The experience was very Good.

Mandar Shringarpure
07:34 17 Mar 21
I m happy as services are very good

PRATIK HUNACHAGI
14:51 13 Mar 21
Dr ...so nice and polite and experience and expert staff also very caring👍

Iqbal Y Khan
07:49 11 Mar 21

Manisha Gunjal
13:43 06 Mar 21

Staff is very cooperative...neat and clean clinic...all precautions are there towards covid

deepa parihar
12:31 24 Feb 21

Machinder Patil
10:02 18 Feb 21
Overall, a good experience.


Sunita Patil
07:06 11 Feb 21

chandu naynekar
13:45 05 Feb 21
Excellent service and cooperative staff.

souvik ghosh
14:02 28 Jan 21
It is a very nice clean and comfortable place. The staff is very professional and helpful. They follow all the necessary guidelines for COVID.

Vimla Vijan
12:02 25 Jan 21
Sabka Dentist is very good place for all dental problems. They're very good in knowledge about treatments & new procedures. Dr.Rajshree is very humble, nice & helpful. The treatments are pocket friendly also.

Amazing staff, and good service. I like the way of interaction they have with the client.

himanshu bhatt
07:39 21 Jan 21
Services are good. Genuine advice provided by the doctor.Highly Recommended !

niharika kishor
12:44 20 Jan 21

Haiderali Sayani
07:42 19 Jan 21

Vinod Kumar
11:38 18 Jan 21

Pankaj Jadhav
13:53 14 Jan 21
staff is very supportive and they are taking atmost care of patients also taking strict precaution in this pandemic times.

Umesh Nage
12:28 06 Jan 21
Very good checking and suggestions, treatment get satisfaction also Treatment in budget price.

Compcaresolution
07:30 06 Jan 21

Roshan Sharma
06:30 04 Jan 21

Rakesh Daphale
11:17 01 Jan 21
The place is good. People are very professional and are following all the COVID guidelines properly.

mp abhiman
11:07 01 Jan 21

Ashiwini Shelar
11:49 26 Dec 20
Doctors are friendly , They give a proper treatment . Must good for braces purpose.

Dipika Singh
05:13 13 Dec 20
Very good staff and service

Ganesh Jadhav
07:16 07 Dec 20
My currently treatment is going on...And its is an amazing experience!!!Doctors and staff of sabka dentist is excellent.They all are doing a great job! And also during this pandemic they take safety as there first priority!

The Wizard
12:35 25 Nov 20
I am happy to have support and services like sabka dentist teeally appreciated to work and ser

Deepa Pille
08:01 11 Nov 20
वेरी गुड सर्विस नाइस enverment

Ganesh Sawant
08:06 10 Nov 20
In sabka dentist vashi there is so many new system and they take care of her patient so carefully and I like the sabka dentist vashi

Sandeep Chavan
08:01 03 Nov 20
Dr Rajeshri was really helpfull she explained me the whole procedure and rates are also quite reasonable. If you are looking for a dentist with no prior experience you should definitely visit this place.

shlok kamble
10:33 02 Nov 20
Excellent service by Dr. Rajeshri Bhattacharya,and by the staff thank you for treating patient with full dedication.Hyginic measures taken during this Covid 19 phase by sabka dentist. A really good experience...

Eram Dalvi
10:19 24 Oct 20
Very cooperative and sinçre doctor and staff.Dr rajshri has very good hand to treat the patient.

Golden galaxy
11:49 19 Oct 20
We are regular treated our tooth at Spabka dentist vashi .my self one implan with teeth one root canal and cap done at Sabka dentist Vashi. My wife's fixed half dencher with five implants done at Sabka dentist by Dr SandeepService very goodConsulting very goodHygienically procotion good

Jaswant Khamba
11:53 16 Oct 20
Very good service. Very nice doctor👌👌👌👌👌👌

Pramila Rajak
11:15 15 Oct 20
Very good service. I am happy with my smile. Thanks to Dr Rajshee and all staffs for smooth appointment. Also all precaution against covid is taken well.

Rajbahadur Yadav
09:35 13 Oct 20
all precautions were taken during covid time.You feel safe and get treatment done from here.

Anil Narnavar
08:13 10 Oct 20
Well explained by Drs and did proper examination

Ankit yadav
09:51 09 Oct 20