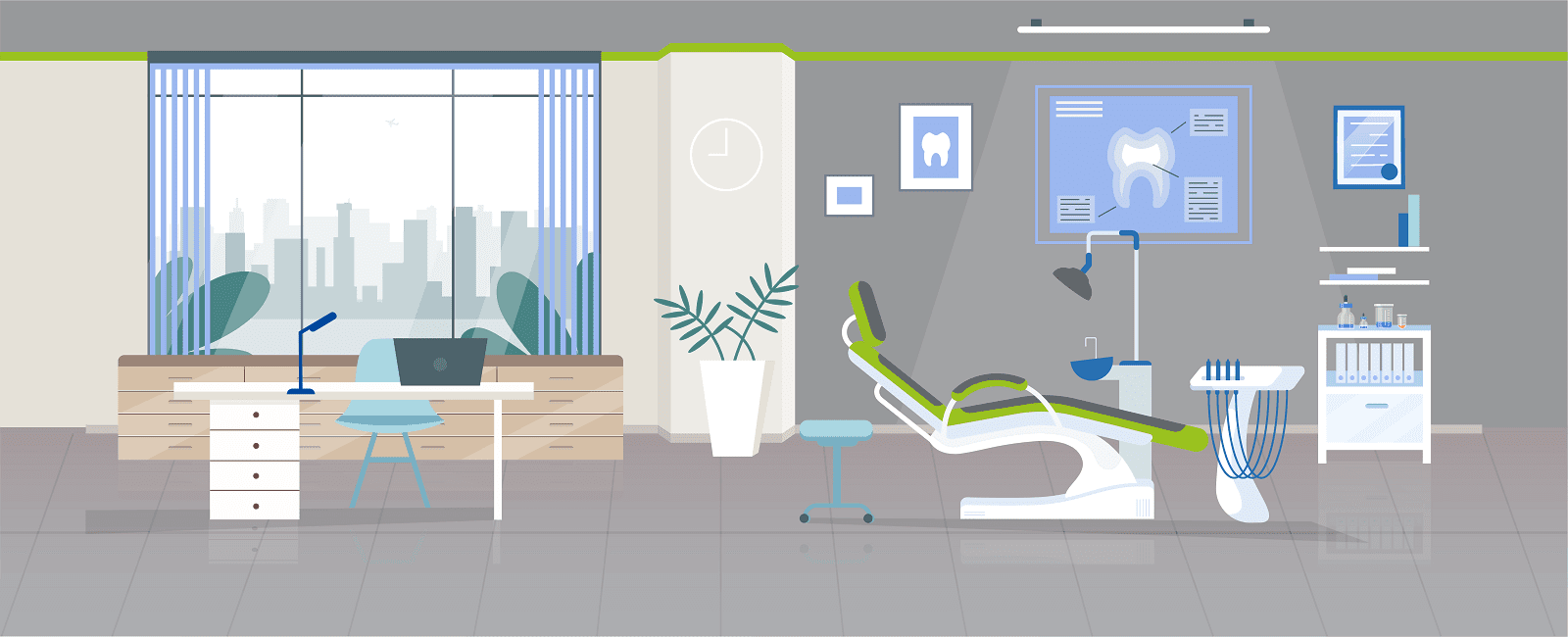 About Sabka Dentist Dental clinic in Surat
The city of DIAMONDS does deserve to show off that million-dollar smile hidden behind barriers of inhibitions and queries. Sabka Dentist – best dental doctor in Surat is now in your own city…SURAT, to offer you the best of what dentistry has to offer, comprising of a relaxed and unique dental care experience, coupled with the highest standards of dental treatments.
Dentistry is all about having the best treatment in the most hygienic and pleasant way in the most professional and customized way possible.
Dental treatments in Surat at Sabka Dentist dental clinic is an arrangement meant for providing our patients the most calming experience and as a matter of fact, Sabka Dentist – Dentist  doctor in Surat is proud of our painless and speedy treatments, with the grace of our knowledge and investment in most modern dental techniques and equipments!
At Sabka Dentist, we prioritize providing good oral health and help you discover your most beautiful smile. With our expertise and excellence in providing a range of treatments, we are experts primarily in implant, preventive, restorative, and conventional dentistry and our commitment to our aim of being the provider and powerhouse of dentistry in India.
We assure you to sail you through your dental problems smoothly with our unparalleled services, quality standards of dental hygiene and sheer expertise. We believe in the principle of "Service to all" and we hope to take away your dental woes and give you an experience of delight and ease.
Facilities provided at Sabka dentist Surat
Dental treatments ranging from metal-free crowns and bridges, veneers, dental implants, tooth whitening, implant dentures, smile corrections, gap closures, fixed teeth, root canal treatment, to gum surgery, kids dentistry, laser dentistry, gummy smile correction, wisdom teeth extractions, dental X-rays, etc. We are the most trusted platform, the best in Indian dentistry with the best dentists in Surat for any possible dental treatment in Surat, India.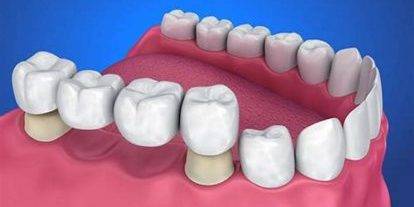 Speaking of Facilities it's not just the inventory and the way our dental clinics are but we also take pride in the variety of different dental treatments and facilities that we make available for our patients. Here is a description of our treatments for follow-up and knowledge reference:
Dental Check-up: A typical dental checkup is a set of steps wherein our top dentist in Surat will check your teeth and interiors of your mouth thoroughly so as to detect or try and find any cavities or other dental variants that can be causing any harm to your teeth. The steps involved during a dental check-up are as follows: cleaning, polishing, prevention, x-ray (if required) and treatment recommendations.
Over dentures: Over denture is any removable dental prosthesis that is embedded on one or more remaining natural teeth, roots of natural teeth, or dental implants. Over dentures are of the most practical measures applicable in preventive dentistry
Dental implants: Used to support one or more false teeth, it is a titanium screw that can replace the root of a tooth when it fails. Just like a tooth root, it is placed into the jawbone to provide support to the fake teeth, much like the root of our natural teeth.
Teeth whitening and bleaching: Teeth whitening lightens teeth and helps to remove stains and discoloration. A massively popular cosmetic dental procedure; it can enhance the color of your teeth and change it from yellow to white.

Dentures: made out of porcelain or plastic, Dentures are artificial teeth and gums that are formed to your mouth and created to replace lost teeth or remove natural teeth. Dentures can either replace all teeth on either the top or bottom gum line, or just a few that are missing. Regardless of the kind of dentures you may need, they will be custom designed to fit your mouth, and will visually match the look and function of your existing teeth.
Teeth cleaning: Teeth cleaning involves the dentist getting rid of dental plaque from teeth with the intention of preventing cavities, gingivitis, and periodontal disease.
Orthodontic treatment (Braces): Braces are a set of iron pieces stuck onto the center of each teeth and are wound together in a framework with the help of wires to help the teeth fall in the desired structure.
Teeth scaling and polishing: a dental process that involves removing the calculus deposits or stains on the teeth. Polishing is the step after scaling since the process can leave teeth with a rough feeling.
Root canal treatment:  A root canal is a treatment used to repair and save a tooth that is badly decayed or becomes infected. During a root canal procedure steps involved are removing the nerve and pulp of the tooth then the interiors are cleaned and sealed to avoid any further accumulation of germs or infection.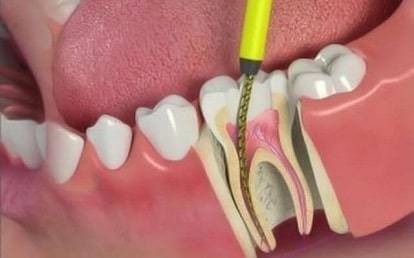 Here are 5 tips to find the Best Dentist in Surat:
Convenient location from Office/Home.

Convenient clinic hours as per the availability.

Affordable prices.

Good understanding and communication skills.

Timely treatment.
Why choose Sabka dental 
This portion will relieve you of all your doubts and queries on why to choose Sabka Dentist over any other dentist available in Surat. Ready to find answers to why Sabka dentist is the most trusted and known chain of dental brands in India…. Well here are some reasons.
The reputation of Sabka Dentist
Sabka Dentist is the most reputed dental house in Surat. We are the first and only chain to provide dental facilities available to households across India based on a uniform system of policies and professional norms. We stand as proud ambassadors of dentistry in India.
Our team of dental experts
Our dentists at Sabka Dentist are experienced and know all about dentistry in and out. Also, assistants and other staff members at Sabka dentist clinic are personnel with the required qualification experience and knowledge regarding their respective duties.
Ask friends and family about Sabka dentist – Top Dentist in Surat
If any of your friends, neighbours or relatives have got their dental treatment with us, ask them about their experience. Nothing is more reliable and trustworthy than the review of your relatives and friends.
Sabka dentist – the best dentist in Surat, is known for its dentist-patient relationship and professional treatment facilities and we for sure are confident we are sure that most people will recommend to you what they found the best and not otherwise.
Sabka dentist meets your needs, always!
Every individual has a certain specification when it comes to choosing something, and now that we are talking about a dental house there's surely scope of some expectations and notions, people have before signing up for dental treatment.
Well, Sabka dentist is the one-stop which accommodates all your requirements being it is rescheduling appointments or fixing emergencies with our best dental doctors in Surat, your need is our command and we are more than willing to fill those criteria efficiently.
Spending time explaining things to you and not rushing the procedure we practice based on the principle of registering problems of the patients and making the decision tailored just for you.
How can Sabka dentist in Surat help?
You must be aware of many people who can make you laugh, but do you know who can help you achieve the most beautiful smile without making you laugh…that's right it's your dentist. Dentistry is more than just a profession it is about helping people feel confident about making them feel their best.
Dental Treatment at Sabka Dentist, Surat is not just a formality or obligation of a dentist to help you with your dental issues but, it is a 'treat' for both the doctor and patient in finding that gratification of recovering from any pain or to help realize the beauty of your teeth. Here is a list of certain aspects of Sabka Dentist which will help you understand of how WE could be of help to you:
Prioritizing treatment completion with 0 extra costs for time-bound patients.
Worthy treatment charges based on options and costs.
A team of equipped and specialized dental experts, with constant updates and knowledge of dentistry through continuing dental education.
From dental crowns to major smile makeovers; a wide range of dentistry procedures and full mouth dental implants; everything made available under one roof!
Treatment techniques and instrumentation technologically equipped and updated.
No waiting policy.
Tell me more about Sabka Dentist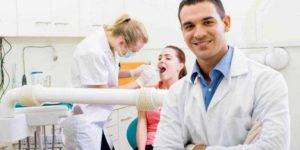 If you are particular about your dental care, you must select the best when it concerns about oral checkups and treatments. Dentists doctor in Surat from Sabka Dentist are consistently rated among the best dentists in Surat.
At Sabka Dentist, people not only receive first-class treatment for their tooth complications but will also get to enjoy one of the greatest in-clinic patient experiences across India. No matter the background or career of an individual, we make certain that all our patients feel at ease and experience absolutely no difficulties when approaching or getting their oral problems across to our dental specialists. Our dentists are some of the top dentists in Surat.
Dentists from Sabka Dentist often make it to the list of dentists in Surat. We have a great team of dental specialists and surgeons, and state-of-the-art facilities within our dental clinics. Sabka Dentist was established way back in October 2010, with a single medical clinic in Vile Parle.
Currently, we have grown to around more than a 100 clinics in Mumbai, Pune, Ahmedabad, Surat, Bangalore, Navi Mumbai, Thane. The Sabka Dentist team works to encourage better dental health and aid people today to really feel and look good and proudly carry their smiles.
No wonder, resulting from our team's commitment and the vision to help spread smiles across the world, our dentists have consistently managed to make it on the list of best dental surgeons in Surat. We have some of the best oral and maxillofacial surgeons in Surat.
So, the next time you are planning to visit a dentist in Surat, our dentists should be at the top of your list of dentists in Surat. Consider us your own 'Apna Dentist' or 'My Dentist'; we can help you with your oral concerns so that you can always spread joy and happiness across with your wonderful smile.
Majura Gate
Office C/1, Mezzannine Floor, Swami Narayan Complex, H.No: 2/1932/1, Majura Gate, Near ITC Bldg, Surat 395002.
Adajan
U-1 Regent Square, Office No 111, Gangeshwar Mahadev Road, Near Shivaji Circle, Adajan, Surat 395009.
Bhattar Road
M/1 Mezanine Floor, Bhagvati Darshan, App.Near Umabhavan Bhattar Road, Surat 395007.
Vesu
Shop No. 8, 1st floor, above Bhinayak fast food, Aagam Arcade, Opp. Hampton Park, Near Jolly Residency & Vijyalaxmi hall, Vesu, Surat-395007.