Dental Clinic in Malad West
Address: Shop No-2, Darshan House, Opp. to Darshan Photo Studio Near Natraj Market, CTS No-834, Mamlatdarwadi Main Road , Mumbai, Maharashtra – 400064
Monday – Saturday 11 AM – 8 PM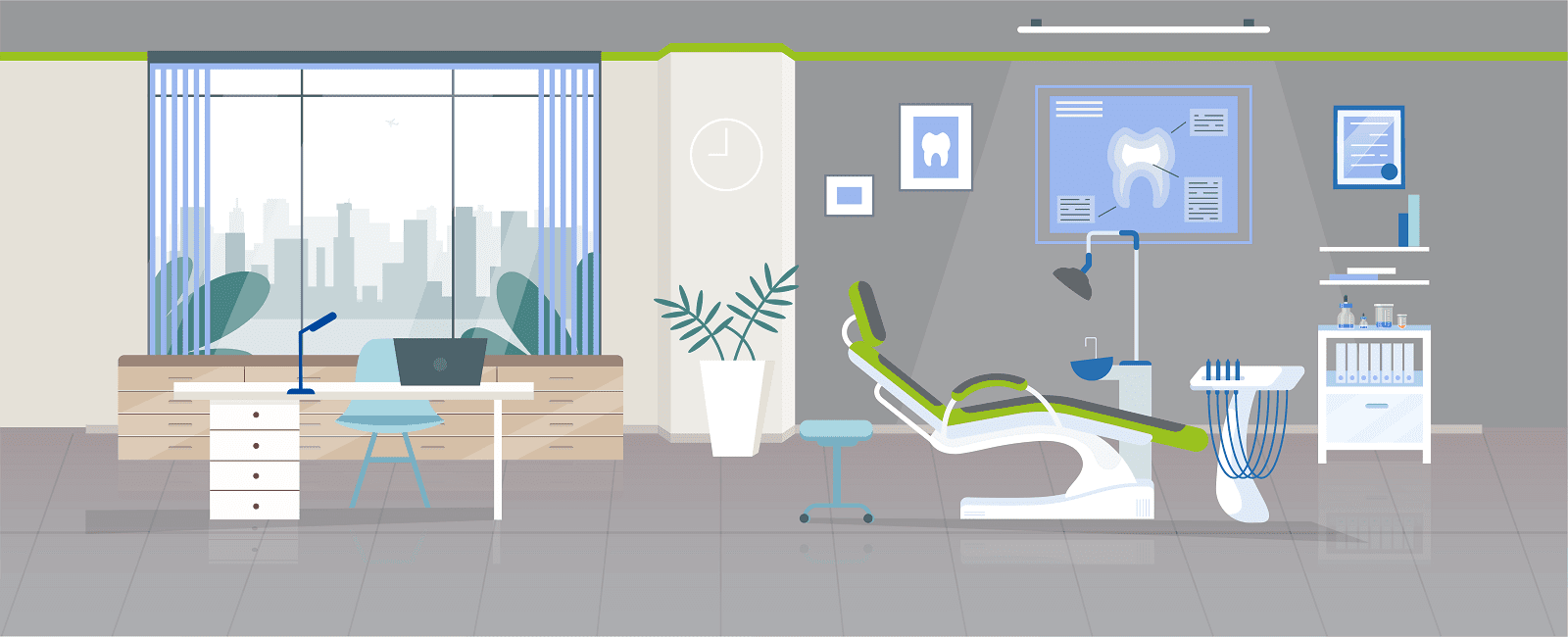 The doctor and other staff is very polite and respectful. I am very happy with the way the treatment was explained to me and I will definitely tell everyone to visit sabka dentist for any dental issues

Yogita Mohite
13:36 13 May 21
Good service staff are very friendly. 👍

dipak gurav
06:05 11 May 21
Good staff and hygienic clinic and amazing doctor's. Really happy with the results after the braces 👏 thank you once again.

patterson dsouza
12:46 10 May 21
Awesome done my root canal smoothly

Chetan Shirodkar
07:36 05 May 21
It's was nice experience to be part of Sabka dentist family to get along with them for my teeth treatment. I definitely refer everyone to try once with there treatment for your all kind of tooth issue. I had a amazing experience and feeling great now with my new look of tooth 😊😊😊.

Amit Samanta
11:33 03 May 21
My overall experience with sabka dentist malad has been very nice..the staff is very polite and respectful. They explained the whole treatment and why is it important..this is the only place I can trust for my dental problems..I have been visiting here for last 10years and my experience always has been excellent..

LORETTA ANDRADE
12:10 29 Apr 21
Got my root canal done here . Good service. Comfortable atmosphere. The only setback is you might have to wait a little long even after having an appointment. Staff is friendly and attentive mostly. Charges are reasonable aswell. Overall decent place.

Deepak Ranva
07:15 28 Apr 21
Excellent experience very comfortable

Janvi Prajapati
06:48 28 Apr 21

Prachi Mogal
13:07 24 Apr 21
Awesome place to go for Dental issues.. Doctors are very friendly and The packages are really affordable... Which makes the regular dentist check up.. Easier.. Also got amazing staff..

Veronica Gabriel
13:20 22 Apr 21
Treatment like safe and secure. Great review the professional doctor in branch.

pavan pandurkar
12:27 21 Apr 21
Excellent service.Strongly recommended for any dental issues.

Kiran Chablani
11:56 21 Apr 21
Great services with professional doctors on board! Got my braces from here and their help has been impeccable. Highly recommended for reasonable services.

Virali Joisher
11:42 20 Apr 21
I am very happy with the treatment at sabka dentist.. dr. Shalakha and the other staff are very cooperative and friendly.. all precautions for safety are taken..starting from temperature check to mouthwash..even in this covid time, I am not scared to visit the clinic as they take proper precautions and also it is very clean and hygienic..now I am relieved of the pain and can sleep properly at night..thank you

Roni Singh
07:20 20 Apr 21

Tiwari Santosh Kumar
14:03 12 Apr 21
My personal experience with my dentist is very nice and they guarantee assured services. The staff and doctors are supportive and cordinative.

Varsha Gurav
14:24 03 Apr 21
Had a great experience at Sabka Dentist Malad (West).Done my cavity filling for 4 teeth by Dr. Shlaka and her team. Experienced no pain at all during the treatment.Thank you Sabka Dentist 😊😊

Jayank Panchal
11:09 03 Apr 21
I went through my dental treatment multiple times on sabka Dentist Malad branch and I never found any concerns after my treatmentDoctor, staff all are helpful and kind. I would recommend Sabka dentist for dental treatment as it gives you the assurance of a healthy treatment

Mahesh Mohanty
13:48 02 Apr 21
Got my teeth filling again without any cost.. Thanks! Hope to get rid of the pain..

I have a great experience. Dr Shlaka is very soft spoken and nice .Her team is doing excellent work under her supervision. I MET SHLAKA first time but she is so nice I can't explain Thanks every body

Sharda Bhandari
15:13 31 Mar 21
My front teeth were mobile and i was concerned I will lose all my teeth one by one but Dr. Shalakha assured me and guided me on how we can save the other teeth..those 2teeth were removed and i went for a bridge for my front teeth..no one at home including my kidd recognise that they are artificial teeth..it looks exactly like my natural teeth..i am very happy with the treatment and i would surely recommend sabka dentist to everyone..

Padma Kunsi
09:42 31 Mar 21

swastik Art Jewellers
11:51 27 Mar 21
It was Ausum experience visiting Sabka Dentist, they are very customer friendly and give good and very professional advice about all our Dental Care...Must Visit for everyone...

pritesh lakhdhir
14:34 20 Mar 21

VINAYAK CHAVAN
14:11 19 Mar 21
I had a very good treatment and was very happy with the end results.

Maeve Dsouza
07:37 17 Mar 21
Very nice staff awosomeCooperative malad center

Pragna Patel
00:07 17 Mar 21

arun Pednekar
12:08 13 Mar 21
Awesome experience with the Malad center doctor. I went there on an urgent basis for my tooth extraction and they were very helpful to schedule my appointment with the surgeon promptly. The extraction procedure was smooth. Friendly staff. Highly recommended.

shreya srivastava
11:25 13 Mar 21
It has been an excellent treatment

samaira prashar
08:55 12 Mar 21
Good, it was my first experience with sabka dentist

Kusum Saroj
07:06 12 Mar 21
Very good job done by Dr. Shalakha was a good experience.

RAJESH PAHUJA
10:04 10 Mar 21
My treatment was done really very well it was really a good experience. 👍

Simon Fernandes
08:14 09 Mar 21

Dilip Prajapati
14:42 05 Mar 21
Nice experience my teeth is very much improved nice staff

Shaista Sayed
08:27 04 Mar 21
I got my fillings done from sabka dentist malad. The doctor and staff are very supportive and did the treatment very professionally.. all the best to team membars are in sabka dentist

Dinesh Bisht
11:21 03 Mar 21
Dr shalakha is doing my filing very good 👍thanks all the staff

Skt Tripathi
09:35 01 Mar 21

Eshita Mogal
14:17 25 Feb 21
Good staff, Helpful service is very good

Rupali Landge
11:39 25 Feb 21
Nice and doctor and nurse taking good care of the patient

esther rani
10:33 25 Feb 21
I had an absolutely amazing experience here at the Malad West centre of Sabka Dentist. Highly appreciative of the care and competence of their team of experts. Much recommended for a genuine oral health treatment.

Devashish Baagdi
10:11 25 Feb 21
Excellent equipment dispensary with doctor

Nilesh Thakare
06:02 25 Feb 21
Friendly towards the patient and very hygienic place. Also the treatment done there is reliable and assured.

HOLIANNA RODRIGUES
08:59 24 Feb 21
The only negative thing is the location of it else the staff and doctor Shalabha were very cordial

Rahul Srivastava
04:05 24 Feb 21
The Day I Met Them the staff ⚕️ Till ToDay WhenEver I Walk to, I Feel Closer As Friend They Treat Patients Like FriendShip No More than Other Clinic, Best & Fast TreatMent With Best Speaking Conversation With Me, Personally I Love All Four Of them AllOver InSide that Maintained a Good Environment Through 😊 @SabkaDentist MaladWest.

Sayyed Samad
08:18 22 Feb 21
I got my fillings and aligners done from sabka dentist malad. The doctor and staff are very supportive and did the treatment very professionally.. I was scared in the beginning but doctor made me feel comfortable and so I went ahead with the treatment..I am very satisfied with the results I got after aligner treatment..my smile has transformed and I feel so much more confident..thank you Sabka dentist for this makeover

Sujata Ghadge
12:25 20 Feb 21
I did teeth filling over here ..and the dentist did it so nicely ..thank you so much !! I loved the service

Kavya satunda
11:16 19 Feb 21

Kamlesh Sonawane
13:29 17 Feb 21
My tooth was paining a lot..dr. shalakha adjusted time in between the patients and relieved my pain..m v happy with the treatment..all the staff members are very supportive..5star to the service quality

Ashok mehta
12:52 17 Feb 21
I have done my treatment very nicely 👍

Prachi Shirgaonkar
10:44 16 Feb 21
I have done teeth cleaning treatment here.. And this clinic is good and hygienic..

Meaw Mirchi Anjeleena
13:17 08 Feb 21

Nitin Jain
12:41 08 Feb 21
Had my Cap replaced.. staff are cooperative

ranjit parkhe
11:26 05 Feb 21
Staff and doctors are very friendly and professional. Great service I m really satisfied.

Hitesh Harwani
14:01 03 Feb 21
Amazing response, good doctor, budget work ..

Navneet Solanki
13:04 30 Jan 21

भेरूलाल मीणा भेरूलाल मीणा
13:47 28 Jan 21

Aamir Faruq
11:18 25 Jan 21

Anil Patil
07:55 22 Jan 21
The services were done very professionally and all the sanitization was done very effectively. It was a very nice experience.

Jasmine Singh
08:15 19 Jan 21
I feel proud that my braces tretment i am doing from here

Pooja Jais
02:23 18 Jan 21

janmahmad khatri
12:43 14 Jan 21
Excellent treatment ......no complaints....☺️☺️☺️

virti jaini
11:17 07 Jan 21