Dental Clinic in Malad West
Address: Shop No-2, Darshan House, Opp. to Darshan Photo Studio Near Natraj Market, CTS No-834, Mamlatdarwadi Main Road , Mumbai, Maharashtra – 400064
Monday – Saturday 11 AM – 8 PM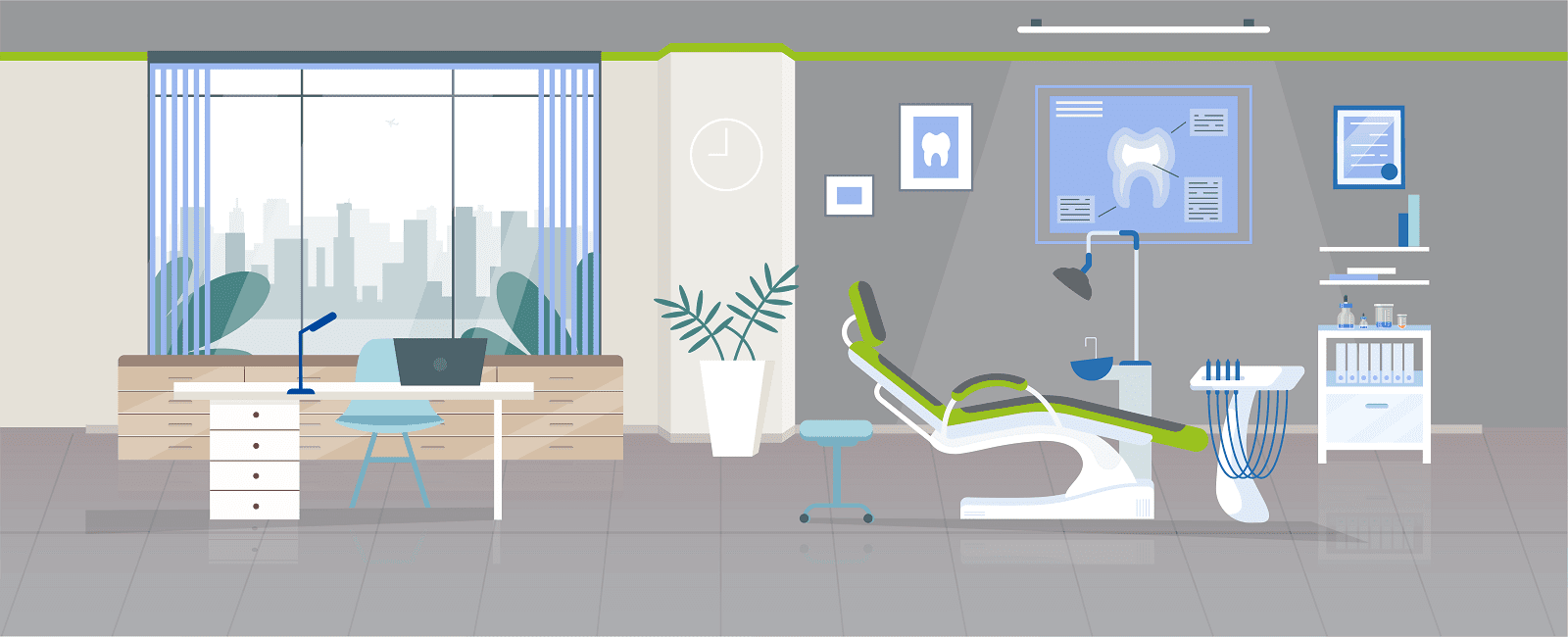 Well !!I have been associated with 'My Dentist' turned 'Sabka Dentist' since 2014 for my regular teeth check up and dental health. So far all good.🌟🌟🌟🌟🌟

Ankur Singh
11:25 21 Oct 21
thanks Dr Sagar #Malad west

Tinu Rajpurohit
13:48 18 Oct 21
They share price before the treatment n r not pushy which other dentists are. I went for aligners for my daughter, found them very professional n good to speak to.

Sundeep Singh
13:43 16 Oct 21

Reena Jain
11:10 14 Oct 21
Dr Ansile was my orthodontist, I had my braces in 2018 and removed it in 2021. it was great experience and my improvement is visible. Thank you

kirti korgaonkar
13:50 13 Oct 21
I visited for a consultation of braces for my teeth.the place is very neat &cleanThe attending doctor was very helpful &explained me each point of my surgeryThe staff is also very goodThank you

Jinal Udani
18:21 11 Oct 21
Having good experience. Done theeth cleaning and recementation of crown. Nice experience

Nikita Kuware
13:59 11 Oct 21
Dr adiya Nair is very good dr. He's very helpful..it was very good experience..thank you

Chanchal Singh
09:54 11 Oct 21
I got my ceramic braces treatment done from here. Everyone from the staff, doctor /dentist to my orthodontist is very sweet. There was no trouble at any time. Dr. Aditya Nair made me braces journey less scary, and seamless. Perfect place to get your braces treatment done. A clean hygienic place with nice people.

I had very good experience Dr.Shalaka waas polite and did my dental treatment..I had come on appointment so I didn't had to wait for a minute too

Sunita Narang
12:58 27 Sep 21
My teeth were very crooked and I had a very weird smile but thanks to sabka dentist, I took aligner treatment here and now my smile looks much better.. everyone has complemented me..my looks and confidence have improved..if you want invisible braces treatment, this is the place you should visit.. thank you sabka dentist for amazing service and treatment..

Nice TreatmentGood Treatment

F-857 Yogita Zagade
10:19 24 Sep 21
Amazing Doctor and Staff. Great Experience, heard my needs and were easy to help with a quick fix. Will surely recommand it to friends. Thanks

Anjali Chaturvedi
13:53 23 Sep 21
Maine sabka dentist se aligner aur implant ka treatment karaya hai.. And main bahut khush hi so results se.. Meri smile aur b a hi ho gyi hai and khana khane me implant k wane se ab dikkat b nai hoti.. Thank u sabka dentist it a Acha treatment karne k liye.. Invisible braces toh sabse best itne kam price me itna badhiya treatment

Amrat Prajapati
11:26 15 Sep 21
I took braces treatment from Doctor Ansil to close gap in my teeth. Doctor made sure that right duration, timely appointments were given throughout the process for the best result.

Zhanskar Valley
10:09 11 Sep 21
I just completed my braces treatment here from Dr. Aditiya Nair.I didn't even feel that I m wearing braces for so long because it was totally painless.The staff is very nice and what I like most they remind you by calling 2-3 days prior that appointment is being scheduled for you and they also ask for your comfortable time to come clinic and get done with the services.

soni parab
15:18 09 Sep 21
It was good experience with them. I have done the braces treatment. Overall it was good.

Dhwani Patel
07:27 09 Sep 21
Braces were good as qell the service provided

If you are looking for a professional dentist in malad west I would recommend sabka dentist dr shalakha kotahri. I am very happy with the service and care I have got for braces it done very nicely now my tooth is align properly. I highly recommend 👍

Min Bista Bist
11:54 01 Sep 21
The doctor and staff are very good.My braces treatment done very well. The treatment is completely painless.Thanks u Malad West team

T.O.S.GAMING
12:35 31 Aug 21

Aditi Mane
12:01 28 Aug 21
Got the treatment done for cleaning and tooth filling, the service provided by the Dentist was great, proper cleaning and filling done. Cost was informed at the time of appointment.Note. There is no parking space for vehicles. And they will ask you to remove your shoes on the footpath, they should put a shoe rag inside.

Mars Kamei
11:05 28 Aug 21
It was good to take treatment from Sabka Dentist, rather than private hospitals. They offer good packages to save on cost and doctors are very patient and helpful..

Jay Shroff
10:58 28 Aug 21
Excellent service.Strongly recommended for any dental issues. Root canal treatment ,replacement of cap & filling of cavities all services are really great.Dr Shallaka and the staff is also very polite and good. Strongly recommended.

Kiran Chablani
10:34 28 Aug 21
Well maintained clinic with all safety precaution and courteous staff and the Doctor was very polite and explained details nicely

Amritpal Singh Kalra
09:18 28 Aug 21
I got my aligner treatment from sabka dentist malad.. m very happy with my new smile..the treatment results were as promised.. there was no discomfort at all..no food restrictions..u can eat whatever you want..and the best part is no one even knows some treatment is going on...also, dr dr shaha and the support staff were very cooperative and helpful..they were always available for any doubts and adjustment of schedule..thanku sabka dentist for this new smile

Kajal Davi
07:02 24 Aug 21

Swamini Bharati
11:43 19 Aug 21
My aligner treatment started in Malad clinic. It is very comfortable. All staff are good. Follow clinic cleaness

Basant Bera
10:39 17 Aug 21
I got my aligner treatment done from malad branch and a cap...my smile looks so much better...have got perfect results as it was promised me before..surely recommend sabka dentist for invisible braces.

My braces treatment was good. It was satisfying.Dr Aditya had helped me solved my query about Braces treatment.

Dhwani Gandhi
11:36 11 Aug 21
My tool canel and cleaning .......done here the process was very nice...... the staff are very cooperative ......people really understand as well as khow the whole process. Thank u all malad West staff.

Riku Baruah
10:28 11 Aug 21

akshata kokate
12:16 10 Aug 21

swamini chavan
11:47 06 Aug 21

Bhanu Goyal
13:20 05 Aug 21
I got my father to sabka dentist, he had only few teeth present and was having eating difficulty, doctor suggested to get all teeth removed and place implant with fixed denture..we did that and now my father is able to eat properly and his health has improved..if you want to get fixed teeth for missing teeth this is the best place to visit for quality treatment

afrin ansari
06:25 03 Aug 21
Very professional conduct

sanjeev kapoor
10:24 02 Aug 21

Mqsood PATHan
07:05 02 Aug 21
I greatfully delighted with timely and most economical service at best hygienic conditions.Location of clinic also easily accessible.

PRATHAM REMEDIES P B JOSHI
11:58 31 Jul 21
It was quick and nice....got treated on urgent basis...that was great!!!

Good facilities and doctors treatment are very good...

Belal Khan
07:11 28 Jul 21
For Dental check up including X-ray, is fantastic service @ free of cost..But pricing for treatment is higher😂, pls reduce your price, it's covid pendamic time, it's my suggestions 🙏🏻👍😀

Good experience nice staff nice Doctor

Anita singh
07:36 24 Jul 21
Yes the treatment was good it really helped me a lot . All the covid precautions were taken care of making it more safe.

Vidhi Vora
06:21 24 Jul 21
Thnku sabka dentist...,, 😁

Ashwini Sawant
07:22 20 Jul 21
In the time of pandemic, hygiene is well maintained with all safety precautions. Dr Shalakha Kothari is very caring and also her support staff. Been a regular member here since 2014 for all my dental services. Flawless treatments, affordable rates, friendly atmosphere, perfect follow up systems. What a great job done for root canal and tartar cleaning. I recommend this clinic for all dental treatment. They put a smile back on your face. Thanks Dr Kothari and team.

Carrmine Ireene
19:10 14 Jul 21

Kajal Gindra
10:13 13 Jul 21

Simran Nayak
07:50 13 Jul 21
Very good job by Dr KothariExplained well and professionally.Keep it going.Name of patientRoshan Paul

Roshan Paul
13:28 10 Jul 21

Naresh Chohan
11:43 10 Jul 21

yusuf behlim
13:14 07 Jul 21
I am taking aligners treatment from sabka dentist it is overall good & effective

Sheetal Samant
09:16 05 Jul 21
Loved the place and overall experienceThe dentist was kind enough to guide me properly and suggested some xray as wellUnfortunately couldn't get the invisible alligners due to my teeth condition which was the main purpose to visitRest everything was awsome

Kajal Jain
11:32 29 Jun 21

rekha chheda
06:12 29 Jun 21