Dental Clinic in Malad West
Address: Shop No-2, Darshan House, Opp. to Darshan Photo Studio Near Natraj Market, CTS No-834, Mamlatdarwadi Main Road , Mumbai, Maharashtra – 400064
Monday – Saturday 11 AM – 8 PM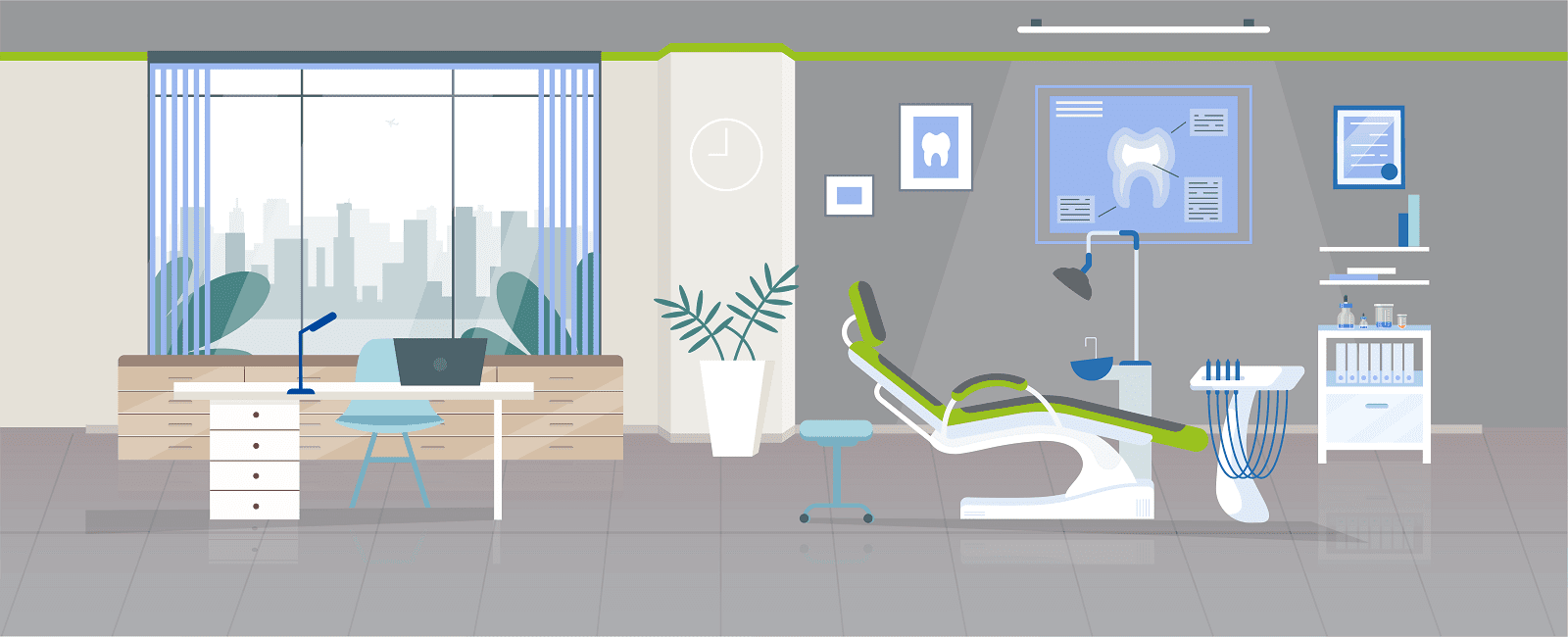 About Sabka Dentist Dental Clinic in Malad West
Are you in search of the best dental clinic in Malad West, Mumbai? Then Sabka Dentist is probably the best option for you. This clinic provides the best dental treatment facilities and excellent dental care services to its patients. The Sabka Dentist can completely change the apprehensive thought of visiting a dental clinic as you can relish exceptional experience here.
The clinic selects the best dentist in Jankalyan Nagar Malad West, Mumbai for Sabka Dentist who can assuredly bring a smile in their patient's face. The clinic maintains a completely hygienic environment and performs cosmetic and surgical dental procedures that meet every patient's requirement.
Sabka Dentist is not only the best dental clinic in Malad West, Mumbai but also for other cities as it prides in providing patients a comfortable and relaxed environment. You can meet the best dentist in the city here who invests quality time with each patient to ensure that their problems are analyzed and their requirements are being fully met.
Sabka Dentist in Malad West does not compromise with the quality of services that they provide and are consistent in delivering the most effective treatment procedures. This makes it the best dental clinic in Malad West Mumbai. Their aim is to develop a lifelong relationship with the patients with a perfect combination of the latest dental technology and professional staff.
Facilities
Equipment and Technology –

Sabka Dentist offers the latest technological advancements when it comes to using the technologies and equipment. The dentists in Orlem Malad West are constantly being updated with the latest treatment approaches and technologies through advanced training sessions. The main motto of Sabka Dentist is to make sure that the patients are benefited from the technology that the clinic offers.

Computed aided Anesthesia Technology –

Sabka Dentist is equipped with a computer-aided anesthesia system that helps the dentist to provide the right amount of anesthesia needed in the patient's body. It is very important to use the exact dosage of anesthesia in the patient's body to reduce the significant pain in the area of treatment.

Dental chairs –

The dental chairs used in Sabka Clinic prevent cross-infection that might occur due to the presence of some oral fluids within the chair tubing. To avoid this condition, the chairs are equipped with retractable valves that prevent the backflow of these fluids. They also sterilize the tubing after undergoing each treatment procedure and it is even more important to pass out the entire liquid immediately after performing one procedure.

Rotary tools –

Rotary tools used by Sabka Dentist are mostly imported products which help in drilling with greater accuracy. This results in complete removal of bacteria and plaque from the tooth surface and allows dental fillings to get adjusted within the cavity.

X-rays –

Sabka Dentist uses the latest x-ray technology to diagnose the oral health of patients. This is an absolute non-invasive procedure and involves no cuts or injuries. The x-ray equipment used is portable and limits the exposure of rays to minor radiation. Staffs performing this procedure and the patients undergoing the procedure are all provided with lead aprons and lead collars as protection against radiation. Most importantly, Sabka Dentist sticks to the US Code of Federal Regulations 10 CFR 20.1003 which states that any clinic or hospital must keep the doctors, staff, and patients from minimum exposure to any radiation.

Sterilization autoclaves –

It is important that the patients must use sterilized equipment. So Sabka Dentist uses Autoclaves to sterile all the dental tools under high pressure and steam.

Dental consumables –

Dental consumables are medicines or certain materials that may include some bonding agents, cement, or other such things. The clinic uses imported dental consumables to maintain the highest quality of products.
Our Services
Sabka Dentist believes in providing the best treatment procedures that can help to meet their patient's expectations. They aim to accomplish a beautiful and healthy smile that can inject positivity for every patient. People who have attended at least one consultation have experienced less anxiety because the dentist here communicates with each patient. The dentists analyze the seriousness of the condition and discuss the treatment procedure that they need to undergo. All of these make Sabka Dentist the best dental clinic in Malad West, Mumbai.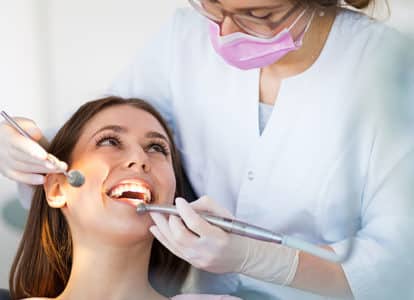 So people who want to experience high-quality dental treatment must choose Sabka Dentist because you can get cost-saving dental treatments and flexible payment modes only from here. In fact, some people may also be able to save treatment costs if the cost of the procedure is covered by any insurance.
About dentists
Sabka Dentist has treated more than one lakh people over the years. Dentists for this clinic are handpicked from the list of best dentists in Malad West Mumbai. Most of these dentists are highly experienced and holds immense knowledge about dental procedures. So there is no doubt that they can provide the highest quality of dental treatment to their patients. The clinic is equipped with modern amenities and features that make most of the treatment procedure pain-free.
Rupali Gujar- One of the best dentists in Malad West is Dr. Rupali Gujar who completed her graduation from the University of Health Sciences in the year 2008 and then acquired a PGDBA degree from Symbiosis University, Pune. She holds eleven years of experience in this field and specializes in dental treatment procedures like dental implants, root canal treatment, cosmetic and restorative dental treatments. Her aim is to provide customized treatment to her patient that fits their budget.
Ankita Gada- Dr. Ankita Gada is a highly efficient and skilled dental surgeon who is associated with Sabka Dentist and holds 10 years of experience in this field. She completed her graduation degree from Nair Hospital Dental College, Mumbai and then accomplished a PGDBA Marketing degree from Symbiosis University, Pune. She is highly experienced in dental implants and other cosmetic dental procedures that involve utilizing advanced technologies and equipment. Her skills and depth of knowledge make her one of the best dentists in Malad West, Mumbai.
Manan Dhulia- Dr. Manan Dhulia, the director of dental treatment in Sabka Clinic is extremely passionate about his work. He has acquired 9 years of experience in this field after graduating from Mahatma Gandhi Mission's Dental College, Mumbai. His skills and ability to treat his patients precisely makes him the best dentist in Malad West, Mumbai. Overall he specializes in Dental Implants, Full Mouth Rehabilitation, Root Canal Treatment, and fixing bridges and veneers.
How to select the right dentist in Location?
If you want to select the right dentist for you then following are some important tips for you-
Finding out the clinic's focus is very important before selecting the clinic.
The next thing is to verify the dentist's qualifications and experience before undergoing a dental procedure.
Just like having an approachable dentist is important, it is equally important to have an experienced dental team.
Finally, have a look at the services that the clinic offers and at what rate.
Tell me more about Sabka Dentist, Malad West
In case you are particular about your dental health care, you need to select the best when it comes to dental care checkups and treatments. Sabka Dentist is frequently ranked as among the best dental clinics in Malad West, Mumbai. At Sabka Dentist, people not only get world-class treatment for their dental problems but will also get to enjoy among the best in-clinic patient experiences across India. No matter the background or occupation of an individual, we guarantee that all our patients feel at ease and face no problems when approaching or getting their oral problems across to our dental surgeons. We are some of the top dental clinic chains in Malad West, Mumbai, and have a legacy that is unrivaled by any other dental clinic in Malad West, Mumbai, India. Our dentists are undoubtedly some of the best dentists in Malad West, Mumbai.
Sabka Dentist consistently makes it to the list of best dental hospitals in Malad West, Mumbai, owing to our great team of dental specialists and doctors, and advanced facilities within our dental clinics. Sabka Dentist was established way back in October 2010, with a single medical clinic in Vile Parle. Today, we have grown to around more than 100 clinics in Mumbai, Pune, Ahmedabad, Surat, Bangalore, Navi Mumbai, Thane. Our team constantly strives to encourage better oral health and aid people to truly feel and look good, and proudly carry their smiles. No wonder, because of our team's determination and vision to help spread smiles across the world, we have consistently made it on the list of top dental hospitals in Malad West, Mumbai.
So, the next time you want to visit a 'teeth hospital in Malad West, Mumbai, we should be at the top of your list of dental hospitals in Malad West, Mumbai. Consider us your own 'Apna Dentist'; our dentists are undoubtedly some of the best dentists in Malad West, Mumbai, and we can help you with your tooth concerns so that you can continue to spread happiness across with your beautiful smile.