Dental Clinic in Malad West
Address: Shop No-2, Darshan House, Opp. to Darshan Photo Studio Near Natraj Market, CTS No-834, Mamlatdarwadi Main Road , Mumbai, Maharashtra – 400064
Monday – Saturday 11 AM – 8 PM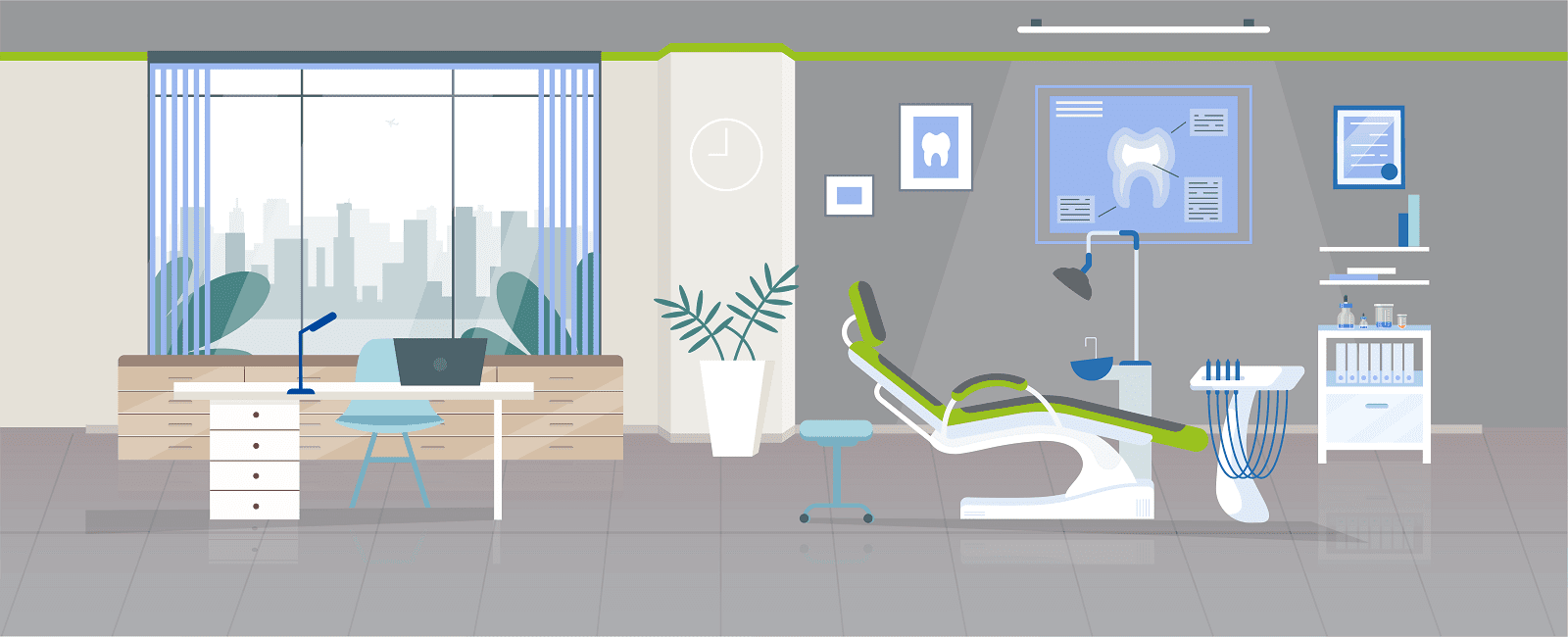 About Sabka Dentist Dental Clinic in Malad West
Are you in search of the best dental clinic in Malad West, Mumbai? Then Sabka Dentist is probably the best option for you. This clinic provides the best dental treatment facilities and excellent dental care services to its patients. The Sabka Dentist can completely change the apprehensive thought of visiting a dental clinic as you can relish exceptional experience here.
The clinic selects the best dentist in Jankalyan Nagar Malad West, Mumbai for Sabka Dentist who can assuredly bring a smile in their patient's face. The clinic maintains a completely hygienic environment and performs cosmetic and surgical dental procedures that meet every patient's requirement.
Sabka Dentist is not only the best dental clinic in Malad West, Mumbai but also for other cities as it prides in providing patients a comfortable and relaxed environment. You can meet the best dentist in the city here who invests quality time with each patient to ensure that their problems are analyzed and their requirements are being fully met.
Sabka Dentist in Malad West does not compromise with the quality of services that they provide and are consistent in delivering the most effective treatment procedures. This makes it the best dental clinic in Malad West Mumbai. Their aim is to develop a lifelong relationship with the patients with a perfect combination of the latest dental technology and professional staff.
Facilities
Equipment and Technology –

Sabka Dentist offers the latest technological advancements when it comes to using the technologies and equipment. The dentists in Orlem Malad West are constantly being updated with the latest treatment approaches and technologies through advanced training sessions. The main motto of Sabka Dentist is to make sure that the patients are benefited from the technology that the clinic offers.

Computed aided Anesthesia Technology –

Sabka Dentist is equipped with a computer-aided anesthesia system that helps the dentist to provide the right amount of anesthesia needed in the patient's body. It is very important to use the exact dosage of anesthesia in the patient's body to reduce the significant pain in the area of treatment.

Dental chairs –

The dental chairs used in Sabka Clinic prevent cross-infection that might occur due to the presence of some oral fluids within the chair tubing. To avoid this condition, the chairs are equipped with retractable valves that prevent the backflow of these fluids. They also sterilize the tubing after undergoing each treatment procedure and it is even more important to pass out the entire liquid immediately after performing one procedure.

Rotary tools –

Rotary tools used by Sabka Dentist are mostly imported products which help in drilling with greater accuracy. This results in complete removal of bacteria and plaque from the tooth surface and allows dental fillings to get adjusted within the cavity.

X-rays –

Sabka Dentist uses the latest x-ray technology to diagnose the oral health of patients. This is an absolute non-invasive procedure and involves no cuts or injuries. The x-ray equipment used is portable and limits the exposure of rays to minor radiation. Staffs performing this procedure and the patients undergoing the procedure are all provided with lead aprons and lead collars as protection against radiation. Most importantly, Sabka Dentist sticks to the US Code of Federal Regulations 10 CFR 20.1003 which states that any clinic or hospital must keep the doctors, staff, and patients from minimum exposure to any radiation.

Sterilization autoclaves –

It is important that the patients must use sterilized equipment. So Sabka Dentist uses Autoclaves to sterile all the dental tools under high pressure and steam.

Dental consumables –

Dental consumables are medicines or certain materials that may include some bonding agents, cement, or other such things. The clinic uses imported dental consumables to maintain the highest quality of products.
Our Services
Sabka Dentist believes in providing the best treatment procedures that can help to meet their patient's expectations. They aim to accomplish a beautiful and healthy smile that can inject positivity for every patient. People who have attended at least one consultation have experienced less anxiety because the dentist here communicates with each patient. The dentists analyze the seriousness of the condition and discuss the treatment procedure that they need to undergo. All of these make Sabka Dentist the best dental clinic in Malad West, Mumbai.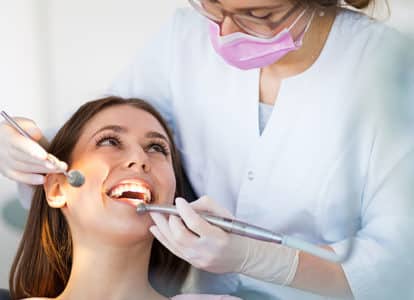 So people who want to experience high-quality dental treatment must choose Sabka Dentist because you can get cost-saving dental treatments and flexible payment modes only from here. In fact, some people may also be able to save treatment costs if the cost of the procedure is covered by any insurance.
About dentists
Sabka Dentist has treated more than one lakh people over the years. Dentists for this clinic are handpicked from the list of best dentists in Malad West Mumbai. Most of these dentists are highly experienced and holds immense knowledge about dental procedures. So there is no doubt that they can provide the highest quality of dental treatment to their patients. The clinic is equipped with modern amenities and features that make most of the treatment procedure pain-free.
Rupali Gujar- One of the best dentists in Malad West is Dr. Rupali Gujar who completed her graduation from the University of Health Sciences in the year 2008 and then acquired a PGDBA degree from Symbiosis University, Pune. She holds eleven years of experience in this field and specializes in dental treatment procedures like dental implants, root canal treatment, cosmetic and restorative dental treatments. Her aim is to provide customized treatment to her patient that fits their budget.
Ankita Gada- Dr. Ankita Gada is a highly efficient and skilled dental surgeon who is associated with Sabka Dentist and holds 10 years of experience in this field. She completed her graduation degree from Nair Hospital Dental College, Mumbai and then accomplished a PGDBA Marketing degree from Symbiosis University, Pune. She is highly experienced in dental implants and other cosmetic dental procedures that involve utilizing advanced technologies and equipment. Her skills and depth of knowledge make her one of the best dentists in Malad West, Mumbai.
Manan Dhulia- Dr. Manan Dhulia, the director of dental treatment in Sabka Clinic is extremely passionate about his work. He has acquired 9 years of experience in this field after graduating from Mahatma Gandhi Mission's Dental College, Mumbai. His skills and ability to treat his patients precisely makes him the best dentist in Malad West, Mumbai. Overall he specializes in Dental Implants, Full Mouth Rehabilitation, Root Canal Treatment, and fixing bridges and veneers.
How to select the right dentist in Location?
If you want to select the right dentist for you then following are some important tips for you-
Finding out the clinic's focus is very important before selecting the clinic.
The next thing is to verify the dentist's qualifications and experience before undergoing a dental procedure.
Just like having an approachable dentist is important, it is equally important to have an experienced dental team.
Finally, have a look at the services that the clinic offers and at what rate.
Tell me more about Sabka Dentist, Malad West
In case you are particular about your dental health care, you need to select the best when it comes to dental care checkups and treatments. Sabka Dentist is frequently ranked as among the best dental clinics in Malad West, Mumbai. At Sabka Dentist, people not only get world-class treatment for their dental problems but will also get to enjoy among the best in-clinic patient experiences across India. No matter the background or occupation of an individual, we guarantee that all our patients feel at ease and face no problems when approaching or getting their oral problems across to our dental surgeons. We are some of the top dental clinic chains in Malad West, Mumbai, and have a legacy that is unrivaled by any other dental clinic in Malad West, Mumbai, India. Our dentists are undoubtedly some of the best dentists in Malad West, Mumbai.
Sabka Dentist consistently makes it to the list of best dental hospitals in Malad West, Mumbai, owing to our great team of dental specialists and doctors, and advanced facilities within our dental clinics. Sabka Dentist was established way back in October 2010, with a single medical clinic in Vile Parle. Today, we have grown to around more than 100 clinics in Mumbai, Pune, Ahmedabad, Surat, Bangalore, Navi Mumbai, Thane. Our team constantly strives to encourage better oral health and aid people to truly feel and look good, and proudly carry their smiles. No wonder, because of our team's determination and vision to help spread smiles across the world, we have consistently made it on the list of top dental hospitals in Malad West, Mumbai.
So, the next time you want to visit a 'teeth hospital in Malad West, Mumbai, we should be at the top of your list of dental hospitals in Malad West, Mumbai. Consider us your own 'Apna Dentist'; our dentists are undoubtedly some of the best dentists in Malad West, Mumbai, and we can help you with your tooth concerns so that you can continue to spread happiness across with your beautiful smile.
Well, Today I came with my sister at Sabka dentist who is an existing patient of Dr Shalaka. Even I want to do my dental check up Dr Shalaka is very good at her. The best dental care I have ever experienced! Professional, courteous, and friendly staff made me feel like family… would highly recommend to anyone!

Asmita Koli
11:06 27 May 22
Felt great as the staff was quick and friendly ... Such a relief, they took care of my tooth after thoroughly examining..

arusha shetty
14:04 25 May 22
I got best smile makeover for my mother at sabka Dentist Malad West...she had few teeth left because of which she was unable to eat food so we decided to go for full mouth replacement with new teeth and now she can eat everything with implant supported teeth..thank you sabka detnist for such a wonderful life changing treatment...the doctor and staff are very supportive, knowledgeable and highly experienced.Best treatment ever.

Reshma Virkar
06:18 11 May 22
Dr Shalakha Kothari took care of me, she gave me detailed description of the problem and suggested multiple ways to make it better.Dr Shalakha even offered me an economic treatment.Thank you Sabka Dentist....

Devendra Tiwari
15:19 07 May 22
Best experience all the time👍

shashank soneji
15:12 25 Apr 22
My experience was awesome and the doctor was really co-operative and helpful. My tooth looks beautiful. I feel I have a new smile. Thank u sabka Dentist. ❤️❤️❤️.

Rajeshwari Shetty
10:44 21 Apr 22
They're extremely cooperative. Very amazing and kind faculty. The doctors made the treatment process so easy and comforting. It was a very smooth process and I thoroughly enjoyed it. I would definitely recommend y'all to visit here.

Shrishti Mishra
04:28 21 Apr 22
Hello Everyone,I had just completed my upper sidebraces on yesterday from Sabka dentist Malad branch through Dr. Sagar Salunke professional person. He is genious and very humble person. He is easy going and helped me with cost breakdown. yesterday I am happy by looking my teeth.And everyone is good in treating patients. Even cleanliness also very good as like private clinic.I suggest atleast once visit sabka dentist.Keep up the good work guys.

bhavya beautiful
12:32 19 Apr 22
CleaningVery nice 👍 check up

Anjali Yadav E- 938
13:51 14 Apr 22
I'm very satisfied with my filling done by Dr. Rishima. looking forward to do more treatments.

Ranjeet Kumar
11:08 07 Apr 22
Mai n yaha se implant ka treatment kiya g wo bohat ache se hogaya or m bohat happy hu khane m bhi bohat comfortable h I am very happy with the treatment thanks sabka dentist Malad team

Manisha Manisha
06:26 05 Apr 22
I'm very satisfied with my treatment. I had cavities in my front teeth and Dr. Rishima has filled it very nicely. Looks very natural.

Sangita Adhav
12:36 04 Apr 22
I got my self ligating braces treatment done by Dr. Aditya, it was a smooth process. Everyone working there is really friendly and helpful. I am satisfied with the treatment. Thanks to the doctors and staff.

Wilma Nazareth
12:24 04 Apr 22
Nice service by Sabka dentistThank u Dr. And Co- workers

Swapnil Bhuvad
09:21 30 Mar 22
Hello Everyone,I just got my braces on yesterday from Sabka dentist Malad branch through Dr. Sagar Salunke professional person & Dr. Shalakha is genious and very humble person. She is easy going and helped me with cost breakdown and best part is they keep follow up that is the best thing i like about them.And everyone is good in treating patients.Im hoping for the best results and will post once again after my treatment gets completed.Guys you all must visit them it's reasonable.Keep up the good work guys.

Roxy Somani
08:10 30 Mar 22
I have been a SDalign patient with Dr. Shalakha for the last 8 months. Because of my all alignment, I was starting to have some problem, and found out that by straightening my teeth I could clean them more easily and prevent further problems down the road. I work long hours and have a very busy schedule, so the thought of braces just sounded too inconvenient, not to mention painful. Starting SDalign has allowed me to take care of my health while not interfering with my other responsibilities and I've already started seeing changes. Would definitely recommend SDalign to everyone.

Rishima Ganiga
14:04 28 Mar 22
Very good and supporting great staff

Ruchi Singh
11:22 23 Mar 22

Krishna Mishra
06:33 23 Mar 22

Khushi Jobanputra
12:46 19 Mar 22
Sabka Dentist is awesome. I got my Aliners from them, and the treatment is so good. The doctors are so polite and helpful. Hygiene is properly taken care everything I visit the Clinic.

Rush Twins
07:45 19 Mar 22
Got my Aligners treatment from Sabka Dentist, Doctors are so co-operative, staff is really friendly.Doctors are really helpful. My on going treatment is going so Smooth, I would highly recommend Sabka Dentist.

srashti kushwaha
07:44 19 Mar 22
Nice consultation good service doctor and staff good

Rizwi Khan
06:40 17 Mar 22
Treatment was done by Dr. Rishima. I had my teeth cleaned. It was done perfectly.

Chirag Khetan
10:32 15 Mar 22
Clean up done in here dr rishimi did my clear I am happy with the treatment

DHARMENDRA KUMAR
13:13 04 Mar 22
Good place where practioners diagnose and suggest appropriate actions

Arshad Baig
12:54 26 Feb 22
Dr. Shalaka is very good at her work. A humble and disciplined staff as well as appropriate medical advice makes it one of the best dental clinic

Masumi Shah
16:25 25 Feb 22
I visited sabka dentist malad west. The doctor and the staff are really friendly and nice . Thank you doctor and whole staff. 👍👍

Mohan Gupta
06:32 19 Feb 22
Service is very good but rates are very high as per the treatment.

Lalitkumar Laha
13:00 18 Feb 22
Its good… got my teeth shined for my wedding for just 1000 rs

Rommel Gomes
12:44 16 Feb 22
I am satisfied and happy with the dental treatment.

nutan talekar
13:24 08 Feb 22
Aligners are very effective and easy to use

DivyaKukani
22:42 05 Feb 22

Akanksha Singh
14:00 05 Feb 22
I visited sabka dentist malad west. I got my braces treatment from Dr Aditya .The doctor and the staff are really friendly and nice . Thank you doctor and whole staff. 👍👍

Smita Jadhav
15:15 03 Feb 22
Hi I went sabka dentist I met Dr. Aditya over there he explain me everything very well and he treat all the patient very pollitely and start my braces treatment with him ... He guide me and gave me good result. I m happy with him thanks Dr. Aditya and sabka dentist

tamilarasi parayar
09:31 28 Jan 22
The dentist shop is neat and clean, covid fre, staff is very good and caring, Dr, are well qualified and explain you every details with options

Narindar Gambhir
06:17 15 Jan 22


Deepak Dabhade
10:56 04 Jan 22
Mere son Ka Yaha p braces Ka treatment hua m bohat satisfied Hu mere son k treatment SE phele Uske teeth bohat age piche the abhi Dr Aditya SE treatment Lene k bad pure baraba SE align hogaye h m bohat Khush Hu mere son k treatment SE thank u

VENARAM PATEL
06:15 04 Jan 22
Hi dear how are you Dr salakha is a very good doctor she is good tritmant geven me and staf is all so nice thanks alot but you give me next offers give me 50% net descawnt you give me please

Ashok Soni
10:30 31 Dec 21
Good hygiene in the clinic, knowledgeable and helpful doctors as well as staff.

Nilesh Chandorkar
11:38 29 Dec 21
Excellent service. Doctor explains everything in detail also staff is very courteous and helpful.

Charles Rodrigues
10:40 08 Dec 21

Omkar Gupta
14:49 06 Dec 21
Tritment & service Very nice.

NIRMALABEN PATEL
06:43 04 Dec 21
Nice experience. The doctor and staff members are co operative and supporting.

R. Anant Wattson
09:39 03 Dec 21
Nice experience sab ko aana chaiya

FYIT_96_Atul Yadav
13:09 30 Nov 21
The treatment was nice i recommend everyone to come here for their dental issues

FYIT_11_Ankit
13:02 30 Nov 21
Good service dr aadity Sir

suhas nakharekar
12:42 29 Nov 21
The consultation abd treatment Was up to the mark with all necessary covid precautions...good hygiene and clinic was clean.. DR Shalakha and staff were very knowledgeable and explajned the treatment with charges very clearly before starting the treatment.. 10stars to malad sabka dentist

Md Sonardi
09:59 29 Nov 21

Marites Aidasani
12:06 27 Nov 21
Good service and best work done...thanks to sabka Dentist

surekha thakur
03:06 25 Nov 21
I got my braces treatment with Dr. Aditya at sabka dentist Malad West...I am so satisfied with the treatment..I have a new perfect smile..picture perfect...my confidence has increased because of my new teeth alignment..thank you so much to the whole team of Malad branch for this transformation...timely appointments and proper patient care..kudos to you all

Siddesh Chavan
10:05 22 Nov 21
My braces treatment do e here with Dr aditya Nair and I am happy with my braces treatment

AASMA KHAN
10:09 17 Nov 21

Owaz Qureshi
07:25 15 Nov 21
Nice well qualified practitionersPolite and elaborate the issues completelyAffordable ratesWorth visiting

Bipul Kulshrestha
15:07 10 Nov 21
I have been give appointment in 09/11/2021 at 16:00hrs and still now its 17:10hrs yet i am waiting i had to posponed my routine work.Is this the service i aspect no planning efore appointment.Pls look into it and i have been called after several months.Pls check my files i am undergoing implants and no maintance done yet.

DAVID MIRANDA
11:44 09 Nov 21
Excellent service. Friendly staffs. All the best

Brian Rego Dias
13:41 02 Nov 21
Well !!I have been associated with 'My Dentist' turned 'Sabka Dentist' since 2014 for my regular teeth check up and dental health. So far all good.🌟🌟🌟🌟🌟

Ankur Singh
11:25 21 Oct 21
They share price before the treatment n r not pushy which other dentists are. I went for aligners for my daughter, found them very professional n good to speak to.

Sundeep Singh
13:43 16 Oct 21

Reena Jain
11:10 14 Oct 21
Dr Ansile was my orthodontist, I had my braces in 2018 and removed it in 2021. it was great experience and my improvement is visible. Thank you

kirti korgaonkar
13:50 13 Oct 21
I visited for a consultation of braces for my teeth.the place is very neat &cleanThe attending doctor was very helpful &explained me each point of my surgeryThe staff is also very goodThank you

Jinal Udani
18:21 11 Oct 21
Having good experience. Done theeth cleaning and recementation of crown. Nice experience

Nikita Kuware
13:59 11 Oct 21
Dr adiya Nair is very good dr. He's very helpful..it was very good experience..thank you

Chanchal Singh
09:54 11 Oct 21
I got my ceramic braces treatment done from here. Everyone from the staff, doctor /dentist to my orthodontist is very sweet. There was no trouble at any time. Dr. Aditya Nair made me braces journey less scary, and seamless. Perfect place to get your braces treatment done. A clean hygienic place with nice people.

I had very good experience Dr.Shalaka waas polite and did my dental treatment..I had come on appointment so I didn't had to wait for a minute too

Sunita Narang
12:58 27 Sep 21
My teeth were very crooked and I had a very weird smile but thanks to sabka dentist, I took aligner treatment here and now my smile looks much better.. everyone has complemented me..my looks and confidence have improved..if you want invisible braces treatment, this is the place you should visit.. thank you sabka dentist for amazing service and treatment..

Nice TreatmentGood Treatment

F-857 Yogita Zagade
10:19 24 Sep 21
Amazing Doctor and Staff. Great Experience, heard my needs and were easy to help with a quick fix. Will surely recommand it to friends. Thanks

Anjali Chaturvedi
13:53 23 Sep 21
Maine sabka dentist se aligner aur implant ka treatment karaya hai.. And main bahut khush hi so results se.. Meri smile aur b a hi ho gyi hai and khana khane me implant k wane se ab dikkat b nai hoti.. Thank u sabka dentist it a Acha treatment karne k liye.. Invisible braces toh sabse best itne kam price me itna badhiya treatment

Amrat Prajapati
11:26 15 Sep 21
I took braces treatment from Doctor Ansil to close gap in my teeth. Doctor made sure that right duration, timely appointments were given throughout the process for the best result.

Zhanskar Valley
10:09 11 Sep 21
I just completed my braces treatment here from Dr. Aditiya Nair.I didn't even feel that I m wearing braces for so long because it was totally painless.The staff is very nice and what I like most they remind you by calling 2-3 days prior that appointment is being scheduled for you and they also ask for your comfortable time to come clinic and get done with the services.

soni parab
15:18 09 Sep 21
It was good experience with them. I have done the braces treatment. Overall it was good.

Dhwani Patel
07:27 09 Sep 21
Braces were good as qell the service provided

Alekh Gawande
12:34 03 Sep 21