Dental Clinic in Satellite Ahmedabad
Address: Shyamal Row Houses, Shop No 18, F F Dhananjay Tower, B/H 3/B, 100 Feet Rd, Satellite, Ahmedabad, Gujarat 380015.
Monday – Saturday 11 AM – 8 PM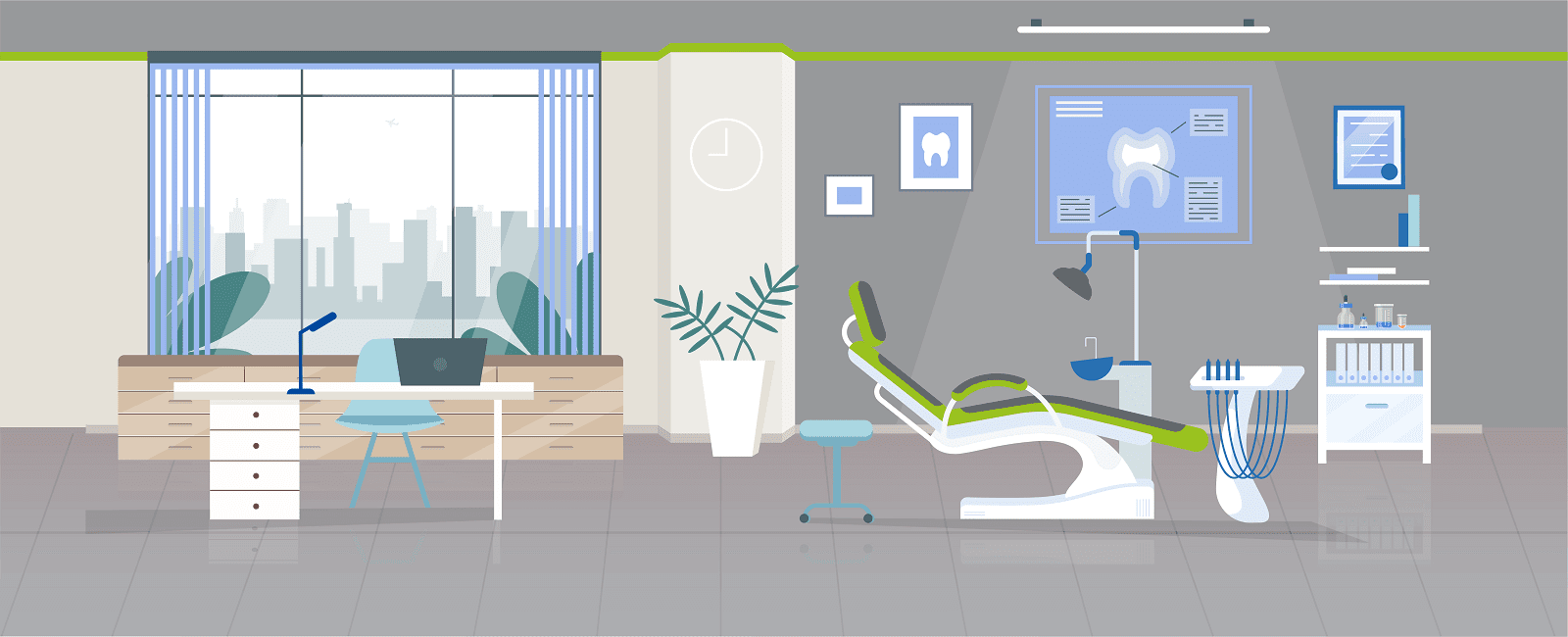 I visited Sabka Dentist for Teeth Cleaning, it was good and I was comfortable and painless during the whole session. Thanks to Dr. Janki for easing me up in getting the Cleaning. Also get good advice...

Ankit Kumar
14:56 20 Oct 21
Its an excellent experienceI prefer to all to visit a once

Suhani Kansara
07:53 16 Oct 21
One of the best dental hospital of ahemdabad

Bhupendra Sisodiya
07:11 16 Oct 21
Nice sarvce good stage bhehaver may old cap sate good service parice is confaratable

Ishwarsingh sisodiya
06:52 16 Oct 21

Vishal Khatal
06:13 16 Oct 21
Visited for check-up. The provider was polite and courteous and suggested a root canal and crown treatment for my tainted tooth. The treatment was perfect and satisfactory. Doctor has taken care of everything and the staff was generous.Cleaning done and 6 month followup check up done I'm very satisfied with my treatment....🙂

Ghanshyam Luhar
05:04 11 Oct 21
It was really good and the good thing was it was freeThe doctor's really understand the problems correctly and then only give the patient treatment with their consent

Aniruddh Solanki
12:47 09 Oct 21

Kishan Patel
14:33 07 Oct 21
Staff is co operative. And Dr. Sahil is well experienced. I'm satisfied with the visit. Thanks.

Atulkumar Chauhan
06:02 05 Oct 21
Very nice experience... Dr Sahil is very very carefully handled my cap treatment...very helpful.

We had a very pleasant experience with Dr. sahil and her staff. Dr. Sahil and her staff was very helpful and kind and always available to help. Dr. sahil is very professional, she takes the time to explain what needs to be done and provides valuable advice , It's not easy to find a good dentist , I highly recommend.

Anurag Parmar
15:17 28 Sep 21
My kid 7 years old cavity treatment by dr. Sahil Raval has been done very smoothly..I am satisfied with the treatment

CA KRINA Parekh
06:33 28 Sep 21
cap done by Dr Sahil at Sabka dentist was awesome and they guided us with every details regarding the treatment and very supportive staff and good nature thank you Sabka dentist.

Ronny Chavda
12:40 27 Sep 21
My second visit for filling was very tremendous. It was totally painless and satisfying treatment. I really revere doctor for giving my teeth new life. Thank you so much.

GOPALSARKAR MALAV JAYESHKUMAR THAKKAR
13:07 25 Sep 21
This was my first visit to a dentist . And had the great experience. She explained me all the details about teeth anatomy and my problems . Good work .

Krupaa Soparia
14:04 24 Sep 21
Perfect counselling by all surgeon prosthdontist in charge dentist and assistant staff. Very much satisfied after the whole IMPLANT PROCESS more than what I had anticipated. Thanks all involved directly or indirectly. Let me hope all your efforts will help me towards normal food habits. Your patience and helping nature is highly admired.Thanks and hope that give SMILES to all your clients like I

Jignesh Bhatt
14:19 22 Sep 21
Was an excellent and smooth cleaning process with Dr. Janki.

Rushiraj Joshi
12:46 18 Sep 21
I visited Sabka Dentist for Teeth Cleaning, it was good and I was comfortable and painless during the whole session. Thanks to Dr. Janki and Dr. Sahil for easing me up in getting the Cleaning. Also get good advice for my little bit broken tooth and adjusted like it was previously. Thanks for the whole treatment.

vijeta rathod
10:25 18 Sep 21
Visited your dental clinic in satellite for dental cleaning and dr Janki has cleaned my teeth...nice satisfying job done 👍thank you for nice treatment and nice work 🙏

Kamalesh Joshi
07:04 15 Sep 21
I visited Sabka Dentist for Teeth Cleaning, it was good and I was comfortable and painless during the whole session. Thanks to Dr. Sweety for easing me up in getting the Cleaning.

kaushal bhatt
13:07 14 Sep 21
I met to Dr. Sweety regarding Clean mine deathRight now my teath is very clean compared of before cleanedThank for giving best services !!

Dhanesh Kalal
14:49 13 Sep 21
Cleaning done by Dr. Janki nice experience and Very good service..

Himal Parikh
13:55 13 Sep 21
Good cleaning by doctor. Overall performance also good of staff.

Hiteswar Behera
07:20 11 Sep 21
I had teeth alignment treatment at Sabka Dentist with Dr Rahul. It took more than 3 years (it got delayed due to Covid-19), but the results are good. Now I have removed the aligners and I am happy with the treatment. Dr Rahul and the staff is very good and friendly with patients. You can even get help post-treatment.

Very happy with treatment today.The team is excellent. Thanks.

Surendra Singh
05:30 08 Sep 21
I got my daughter ortho treatment done by dr Chaitali parikh.I am satisfied with treatment and dr Chaitali and all staff are very supportive.

My tooth are very dirty but dentist are cleaned my teeth like new born baby, I happy and satisfied mind-blowing workThanks Sabka dentist at prahladnagar road

vaibhav parekh
20:51 04 Sep 21
Very good experience good service

Akshay Rathod
13:35 04 Sep 21

Paresh Vaja
12:31 04 Sep 21
Quality, Integrity, Patience are keywords I want to highlight here which I notice during my treatment in sabka dentist.I visited sabka dentist due to pain in one of my amalgam filled teeth which was previously filled 3 times from other dentist. Dr. Sahil suggested to RCT(Root Canal Treatment). It was done very from a specialist doctor of RCT.During treatment it was found from scanning that there was a lack of bone in that teeth and may be the teeth might remove within 1-2year. So one of the gums specialist doctor suggest a minor surgery to put some bone powder. But luckily the bone reformed after 20days. It shows doctor are not looking for business, but only to proper treatment.Dr. Sahil & team(yogita and ashaben) treated me very nicely through out the treatment along with 6 cavity treatment in other teeths. I have also taken teeth aligner which is very comfortable compare to steel braces.Thank you very much Dr. Sahil & Sabka clinic for efficient and satisfying treatment...!😄Help more people!

Treatment was very nice , implant ( three implants on lower side ) also bridge ceramic capping , RCT , cleaning and polishing work was done by doctors ..They are thoroughly professional also friendly , well experienced . Clinic is well equipped..Doctors and staff are very cooperative and well behaved that make you comfortable during the treatment . I fully recommend sabka dentist satellite for all the dental treatment.Thanks Sabka dentist

PREETI GUPTA
12:32 03 Sep 21
Root canal and cap done by Dr Sahil at Sabka dentist was awesome and they guided us with every details regarding the treatment and very supportive nature thank you Sabka dentist.

Surbhi Pandya
06:15 31 Aug 21
I got my deep scaling done at sabkadentist Sattelite clinic..I was very scared since I am smoker it was mandatory treatment....I must really thanks to dr sahil entire procedure was painless.They maintains high class hygiene n also following all covid protocol...7STAR RATING.....

Mitesh Rathod
12:05 30 Aug 21
Our experience at sabka dentist is very good especially the doctor's treatment is best.

Solanki Dhruv
13:43 28 Aug 21
I am very much satisfied with my treatment with satellite branch.All staff members are friendly.I got treatment at my convineanceWhich is good part of your clinic.Thank you to all staff members.Big thanks to Dr. Sahil Raval. 😊😊😊😊😊

Komal Kansara
14:39 26 Aug 21
Very nice treatment, best doctor suggestion and best nursing staff...

jig's Patel
12:34 24 Aug 21

Hiten Sheth
07:08 24 Aug 21

Bhavesh Sathavara
07:53 20 Aug 21
Nxt time visit again 100% satisfied

RATHOR Kapil
13:10 11 Aug 21

Rupshi Lalla
13:46 10 Aug 21
It was a great service from Dr. Sahil it was painless checkup. Will visit again

Israt Miyava
12:24 10 Aug 21

Mohit Ramina
12:32 05 Aug 21
I m so happy wid my teeths... N gums too... Doc sahil is very good dentist she did my gum depigamentation treatment n now i am obsessed wid my smile .... N after few months went again n done wid my aesthetic treatment in front teeth n now I just love my smile.... Thank u so much dr. Sahil... She is just perfect dentist.... Thanks for give me beautiful smile

I have done laser treatment by consultant doctor for my gums, I have also done root canal treatment with premium crowns by Dr. Sahil Raval. I am very much satisfied with the treatment that I am looking forward for my sons braces treatment as well. Sabka dentist gives excellent service with proper hygienic atmosphere and quality treatment. I will recommend Sanka dentist for best treatment in town. The doctor and staff are very much supportive and they do painless treatment. I have got proper follow up after my everything visit. Thank you Sanka dentist for the excellent services.

DHIRAJSINH DABHI
05:40 03 Aug 21
My second visit for filling and cleaning was very tremendous. It was totally painless and satisfying treatment. I really revere doctor for giving my teeth new life. Thank you so much.

dikesh parmar
05:27 21 Jul 21

Patel Virendra
13:53 20 Jul 21
Amazing cleaning experience by doctor Sahil Raval

Trisha Parikh
13:12 19 Jul 21
I just visited for cleaning. It was superb

GANDHI DIKSHANT
13:42 17 Jul 21
Yesterday I did the deep cleaning treatment at sabka dentist satellite, it was very good, the Dr.Sahil Raval was very much kind and friendly..... Suppa satisfy with the cleaning and the services given by them.... The staff is always very nice to the patients.... Thank you sabka dentist for the wonderful treatment and friendly nature.

Khushboo Shah
03:40 17 Jul 21
Excellent support by doctors and nurses and supportive to patients

Mr. Arvind Labana:Motivational Speaker
13:34 14 Jul 21
Its been my first time ever to visit a dentist....A well equipped place and real good doctors...Very nice and cooperative staff members too...If you plan visit a dentist... Sabka Dentists is the place to be..

Framework Events
05:08 08 Jul 21
Thanku Dr Sunny for further treatment. Iamsatisfied with the services. The way you explain things, make me feel understable what treated is going. It was good experience. I would recommended to Dr Sunny if some one ask me for good dentist in gujrat.Thanku Dr Sunny thanks for good treatment.😊😊

Vaishali Deshmukh
13:55 30 Jun 21
The staff is very supportive and the they carry out thorough check up.

ajay majethia
06:49 30 Jun 21
Reaaly nicetoday i done my teeth whitening with Dr sahil ravalm so happy for best treatment by sabka dentistthanx aa lot 😊 dr sahil raval

smith shah
06:09 29 Jun 21
Good Service for deep cleansing. Would recommend for all future dental services

Rahul Kamodiya
13:07 26 Jun 21
Excellent work done for composite filling good service staff also sporting

ishani doshi
07:10 25 Jun 21
Excellent services. Proper advice and total transparent process. Kudos to Dr. Dhruv Mehta. Painless resolution

Paras Shah
06:32 25 Jun 21
I started my treatment of aligners since 7 months from Dr. Rahul bachwani. He treated so well that i very satisfied with the results with pain less clear aligners . Thank you sabka dentist for your services.

Parth Khatri
13:01 24 Jun 21

Patel Hardik
14:45 22 Jun 21
Very noce ajd sophisticated

Ha Vagadia
13:22 17 Jun 21
Sabka dentist is a best place for dental.ibam setisfied and veri impressed from there.

MEET COMPUTER
06:17 15 Jun 21
Done cleaning. Good clinic. I am a very satisfied with the result. Thank you for your great treatment.

Shail Shah
14:44 11 Jun 21
Everything went great! Excellent Doctor!!. My every visit was pleasant. They treated me with good advice with no pain and very comfortable atmosphere. in every visit they sensitize Dental chair and require equipment. I am a very satisfied with the result. Thank you for your great treatment.

I have done my son's braces treatment with Dr. Rahul bachwani. It was wonderful experience to get treated by him. He treat my son so well. Thank you so much Dr. for giving amazing smile with treatment.Very much satisfied with treatment I got from Dr & Team as well.Thank You So much..

SHIVANG FF
04:54 11 Jun 21

vihang bhatt
13:16 10 Jun 21
Today my braces are off from sabka dentist and I'm very happy from this entire experience and doctors and staff has been really helpful throughout entire treatment. Thank you sabka dentist for giving me an excellent smile

Bhavesh Chavda
12:21 10 Jun 21

Bhavesh Khatik
05:12 04 Jun 21
Treatments produser was very excellent staff members are very cooperative and loyal overall excellent in all field

Saumya Choudhary
12:21 28 May 21

krunal chauhan
11:38 25 May 21
Good service...... Thank you Sabka dentist satellite ....My cleaning is done... Good experience... 😊

swapnil doshi
12:49 26 Apr 21
My ortho treat Was done by Dr. Rahul and it took almost 3 years throughout process staff was very cooperative i suggest to take ortho treatment in sabka dentist for satisfying results.