Dental Clinic in Satellite Ahmedabad
Address: Shyamal Row Houses, Shop No 18, F F Dhananjay Tower, B/H 3/B, 100 Feet Rd, Satellite, Ahmedabad, Gujarat 380015.
Monday – Saturday 11 AM – 8 PM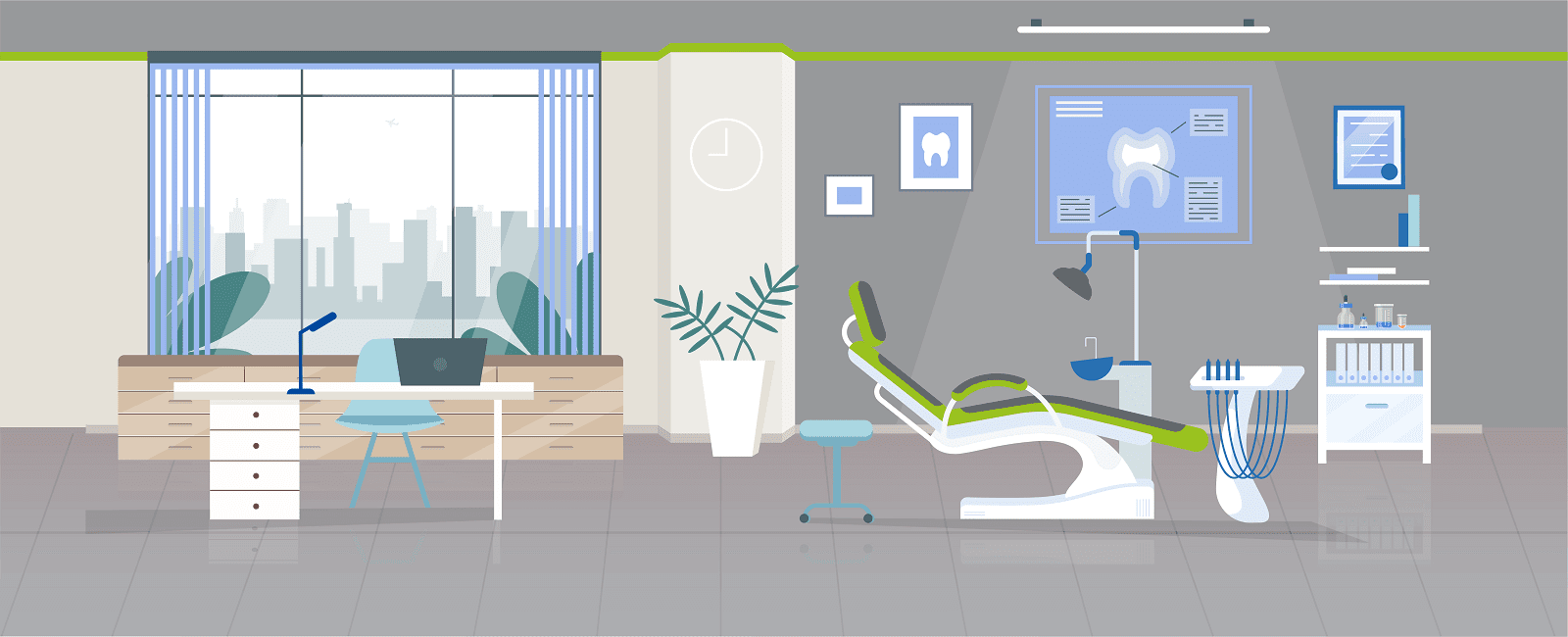 Proper following of guidelines regarding covid 19. The doctors at the clinic were very helpful and handled the situation professionally. All in all,it was a great experience.

Pooja Lalchandani
13:32 02 Mar 21
Amazing atmosphere,good behaviour

harsh nanavati
06:41 27 Feb 21

Carlsen Magnus
13:16 26 Feb 21
Consultation provided by the Doc was very detailed and helpful.

Megha Rana
07:08 26 Feb 21
Got a very good treatment, with transparent process. Very neat n hiegen treatment.

Manish Soni
15:25 22 Feb 21
I visited Sabka dentist at Satelite, Ahmedabad, due to tooth pain and I had a free dental checkup along with the x-ray which reviewed a tooth cavity. I took treatment from Dr Sahil Raval and am very satisfied.Tooth extraction was very easy and painless.

seema punjabi
13:43 18 Feb 21
I have done my braces treatment with Dr. Chaitali Parikh. It was wonderful experience to get treated by her. She treat me so well. Thank you so much Dr. for giving me amazing smile with treatment.Very much satisfied with treatment I got from Dr & Team as well.Thank You So much..

Krishna Oza
13:04 17 Feb 21
Very good treatment given by doctor in satellite ahmedabad gujarat centre.

GLOBAL VISION TEAM
08:12 15 Feb 21
Dr. Sahil is the friendliest dentist I have come across. I was extremely nervous about carrying out a dental procedure but Once she started treating me, my anxiety was gradually going down a notch. Also, my pain subsided with every appointment. My treatment was completed within a period lesser than I had anticipated. Dr. Sahil explained me the treatment step by step. So I exactly knew what was going on in my tooth instead of just staying ignorant. The appointments were given according to my convenience. Clinic is clean and neat  and the staff is also good and the service is also good.Also, the crowns given on my tooth are perfectly matching my natural teeth. I will surely recommend for Dr Sahil to my friends and relatives.

MAHESH JANI
06:47 13 Feb 21
Visited for check-up. The provider was polite and courteous and suggested a root canal,extraction,filling and crown treatment for my tooth. The treatment was perfect and satisfactory. Doctor has taken care of everything and the staff was generous.

Shyamlata Mahor
07:29 11 Feb 21
Mindfulness, Importance On Personal Care (Teeth) And Health. Great Services!

Pynzant Dawyrer
05:59 10 Feb 21
Visited for check-up. The provider was polite and courteous and suggested a root canal and crown treatment for my tainted tooth. The treatment was perfect and satisfactory. Doctor has taken care of everything and the staff was generous.

Ghanshyam Luhar
05:14 09 Feb 21

Aparna Shah
13:01 08 Feb 21
I was attended by Dr Sahil...I was there for cleaning and she was very kind in nature...had a good experience.....Results are also so good...Thank you sabka dentist for the kind response..

Yashvi Patel
04:56 06 Feb 21
Just amazing ... doctor giving excellent treatment...staff also good ... overall I suggest right place for dental

Karan Joshi
06:33 05 Feb 21
Very nice treatment, best doctor suggestion and best nursing staff

Krumil Patel
14:25 04 Feb 21
Good behaviour of All Staff, Best place for Dental Checkup.... 👍👍👍

Darvin Padaliya
13:38 02 Feb 21
Have a good experience 😀 Felling better than the other dental clinic ...

Vishvesh Shah
13:30 02 Feb 21
Best clinic adviser and best for checkup and treatment

Vishal Shah
12:24 02 Feb 21
This is my second visit here after 2 years.Very nice staff with good behaviour.Doctor is professional and good behaviour.I always prefer sabka dentist for dental solution

Chandrahas Singh
06:27 30 Jan 21
Wonderful experience for cleaning of teeth and good advice for braces... Totally recommended for effective and trustworthy services 👍

Nidhi Shingala
13:36 27 Jan 21
Excellent service and superb experience with Dr sahil raval.

Hina Parmar
06:33 25 Jan 21
I am Gaytri. Mera aurtho treatment pura hua. muje achcha laga ynha pr treatment krwa kar. ynha pr sabhi dr achche hain. unhone bhut achche se mera treatment kiya. Specially Dr. Himani, Dr. Vijay or Dr. Chaitali. Inhone mera tretment kiya. in dino me mera experience kafi achcha raha.

Gaytri Arya
12:29 23 Jan 21
Done my cleaning from dr.sahil she is excellent and proficient. Staff are well behaved.

Shezad Shaikh
13:14 22 Jan 21

vihang bhatt
17:30 21 Jan 21
Good experience....co-operative Dr and clinic staff......happy with treatment and guidance from sabkadentist,satellite branch

Himanshu Parekh
05:27 20 Jan 21

darshita Makwana
14:05 19 Jan 21
I got my treatment finished with Dr. Chaitali. She has done my Braces Treatment positively. I am totally satisfied with the services. I will refer my family and friends to visit Sabka Dentist.

Aditya kumar
12:40 18 Jan 21

Dipen Shah
14:24 16 Jan 21
really good and familiar staff and very comfortable with treatment.

Vasantiben Chauhan
14:07 16 Jan 21
It was a very nice experience to visit over the clinic, for the first, Dentist explained about the problems I would face because of my decayed tooth and cavities, and started treating well and then told to take actions on my oral health and to start further treatment ASAP. And I will definitely looking for going forward to do so...

Rahul Singar
05:16 12 Jan 21
My cleaning done ....very good clinic and best services provided to sabka dentist satellite I also recommended to sabka dentist satellite clinic....

punam chand Nayak
13:03 09 Jan 21
Very good clinic and best services 🤗

Subhash Rana
12:39 06 Jan 21
Clean and hygeine clinic.

ruchit oza
05:16 06 Jan 21
Visited for check-up. The provider was polite and courteous and suggested a root canal treatment for my tainted tooth. The treatment was perfect and satisfactory. Doctor has taken care of everything and the staff was generous.

Nik Panchal
13:08 05 Jan 21
Excellent work done for composite filling

abhishek agrawal
13:22 01 Jan 21
I was being attended by Dr Sahil Raval, went with cleaning and crowning. Amazing customer experience and hospitality provided by the the doctor and clinic itself. Moreover have easy payment facility. Recommended for others facing any issue with their oral health as it is as equally important as the normal health. Kudos to the team.

Rohit Arora
07:14 29 Dec 20
Good service and good staff

JAYDEEP GAMING
14:01 26 Dec 20
Best service and clinic very clean and staff also good

Kartik Valand
06:08 26 Dec 20
I've done my ortho treatment from here and it's pretty good


Yash Patel
16:18 24 Dec 20
Good Cleaning in the teeth

ALKESH DHOTE
14:00 22 Dec 20
Good service and good doctor all staff r good

pareshsinh thakor
12:10 22 Dec 20

Soham Pandya
11:26 22 Dec 20
You will come sabka dentist for the treatment is good for the cleaning , root canal

Pratik Jha
13:00 19 Dec 20
Best service and best clinic.

Vishnu patel
12:30 18 Dec 20
Done Cleaning from Dr. Sahil. She is excellent and proficient. Staff are well behaved.

It's good. Staff is polite. Free dental checkup is a good service.

deepti chauhan
18:28 15 Dec 20
Done RCT and Cleaning from Dr. Sahil. She is excellent and proficient. Staff are well behaved. Have easy payment facility.

Kashyap Sojitra
14:28 05 Dec 20
Cleaning done very nice experience best clinic

Rajdeepsinh Jadeja
12:34 05 Dec 20

Abid Memon
12:49 04 Dec 20
Clining & feeling Very best mathod good treatment

Anita Gandhi
11:44 04 Dec 20
RCT, CLEANING & CROWN GOOD SERVICE AND HOSPITALITY.Doctors are good and proficient.Staff are well behaved. Have easy payment facility and allows for payment.

Suparna Karmakar
13:38 03 Dec 20
Helpful and Hospitable staff

Yash Rajai
07:02 03 Dec 20

arjun surat
13:31 01 Dec 20
Very good consulting and the doctors are also friendly.

Nayan Deahmukh
12:52 30 Nov 20
"I would like to commend Dr Rahul and the Sabka dentist team for the responsive and excellent service .My experience was excellent.Staff were well organised & professional .Lovely friendly staff.

Nipul Chauhan
11:56 25 Nov 20
Good teeth cleaning experience and consultation.

Shiyavar Das
14:19 19 Nov 20
I have done RCT, Filling and Cleaning at Sabka Dentist - Satellite (Ahmedabad) branch,operated by Dr. Sahil Raval ,she has given the best treatment and no pain after RCT, I highly recommend everyone to Satellite branch for your dental treatments .Thank you team

HEMANTH KUMAR REDDY
05:24 12 Nov 20
Nice cleaning and nice staff

Ishita Pragya
12:15 07 Nov 20
Good service. The doctors and staff were genial, patient and responsive !

Paridhi Rajyaguru
13:01 22 Oct 20
Nice place and very good service...

bhargav makwana
06:02 10 Oct 20
Good experience. Staff is very professional and helping.

Prakash Parmar
14:28 09 Oct 20
Nice and hygiene place, Polite nd polish Dr, Sahil,Really nice and caring personality.Must visit once guys!!

Sagi Chandrapal
07:51 05 Oct 20
Such a great work with best advise,I'm Fully satisfied for excellent work and treatment.If you can't open your smile to others right now and want to laugh, here is your treatment.

Bhavesh Ladumor
14:13 02 Oct 20
Fantastic Job done with the Zircona Premium Crown fitting for my teeth for the root canal.

Ronak Solanki
06:29 02 Oct 20
I have done RCT, Filling and Cleaning at Sabka Dentist - Satellite (Ahmedabad) branch, All procedures are operated by Dr. Sahil Raval and team, they have done good work and no pain after RCT, I highly recommend everyone Satellite branch for your dental treatments.

Chandrakant Kasundra
05:32 22 Sep 20
Treatments produser was very excellent staff members are very cooperative and loyal overall excellent in all field

Saumya Choudhary
12:53 21 Sep 20
Kind and polite Doctor !! Had an amazing experience !!

Janushi Shah
06:28 17 Sep 20
I broke my front tooth and Dr. Sahil made it so prefect that now no one can that it was broken. Well experienced doctor they have.

Jackline Acharya
14:13 09 Sep 20
I like the working environment. Doctor is supportive. Staffs are poliet toward patients.

Moses Joseph
12:41 08 Sep 20
I had to scaling and filling. Dr sahil is very friendly and also is the staff out there.very welcoming great communication and also affordable service.i would surely recommend everyone who is reading out this review to get treated by the best.. 👌

VANDANA CHAUHAN
14:47 04 Sep 20
nice experience very good condition I suggest my family and friends

I was attended by Dr Sahil Raval for my first visit and thereafter there was no looking back. She not only gave the best treatment but also guided me throughout the process. I had to undergo RCT and she explained me each and every step while performing it. I also had tooth filling done. All my queries were heard very patiently. I am also getting my clear aligners here and I know it will turn out perfect. Dr Sahil is very friendly and so is the staff out there. Very welcoming, great communication and also affordable services. I would surely recommend everyone who is reading out this review to get treated by the best.

Aayushi Patel
14:15 26 Aug 20
The best price and amazing service. Got a cap done and fits perfectly.

Dhruv Pathak
11:55 25 Aug 20
I always have my treatments at sabka dentist. Never disappoints.

Mausam Jadav
04:38 25 Aug 20

Viplav Singh
05:19 24 Aug 20
I have done my rct& cleaning fillingI am so happy & my teeth .After RCT no pain.Dr. Sahil is very good dentist.

Pappu Kumar
19:24 21 Aug 20
Thank you doctors. It was a great journey, my son got the best smile, and he has kept those implants yet, just as a memory he won't like to forget, as he has started his music career in the same duration when he got his braces done, as an icon that he was at this age when he started his music career. The doctors and the staff is really cooperative.At first, it was like the prices are really high, but now when the treatment is done, I'm feeling that it was worth.

kausar parveen
18:16 17 Aug 20
I m so happy wid my teeths... N gums too... Doc sahil is very good dentist she did my gum depigamentation treatment n now i am obsessed wid my smile

Nice treatment. Dr. Sahil is a very good & Talented.

Dharaa Darji
03:40 28 Jul 20

Jignesh Bhatt
13:58 17 Jul 20
Good place to make your teeth healthy and shiny. Doctor was very helpful and friendly.

Jatin Pitale
13:22 16 Mar 20
I got to know how is cleaning done .. It's pleasant to get tratment with Dr divya શાહ.

Jayvantsinh, Jadeja
12:14 03 Mar 20
Dr are friendly and good treatment ...i went for my daughter's checkup ...dr feel her so normal coz she is 7 yr old she was nerveous ...but after meeting dr she was calm .

Khushi Mainani
15:37 02 Mar 20
The treatment was excellent !!!

Vaibhav gole
14:37 25 Feb 20
Nice experience with staff,🥰

Dhruv Thakor
12:37 19 Feb 20
It was awesome and the result is definitely there. Thank you so much

mehzabin chippa
14:09 18 Feb 20
Good exprience and recommended

Ankush Arjune
08:18 18 Feb 20
Very Nice Nature of both Doctors viz,Divya n Pooja.I will recommend my relatives n friends to visit yr Satelite branch

Prakash Shah
06:03 17 Feb 20
Cleaning and filling is good nice staff and also services

Vinod k Dhobi
08:15 12 Feb 20
Satisfied by explaination

Pravin Panchal
15:51 10 Feb 20
I have satisfied with treatment

bhardwaj Jalla
14:29 06 Feb 20
I got my braces from here....its actually the best clinic....the staff and the doctor are so concerned..and they give there best with every session...

Dhruvi Vyas
14:02 06 Feb 20

Hema Khambhayata
14:57 01 Feb 20
Great experience....very helpful nature. Wish to visit again..

Patil Sachin
08:32 01 Feb 20
It was very good experience at this place as staff is very cooperative, dentists panel is better at their work.

Kunjal Shah
15:39 29 Jan 20
Good service, experienced doctor, proper advice,

Paarsh Kansara
15:25 28 Jan 20
I am really satisfied with the service and I will back again great service and great price

Andy Patel
13:27 28 Jan 20
My son and daughter got braces done here.. Results are too good. I recommend you everyone to get their treatment done in Sabka Dentist

dinesh barot
15:11 27 Jan 20
Highteck and fast treatments... Good work. ...Keep it up.

Vatsal Shah
16:10 20 Jan 20
Way better than other clinic.they give you best advice before your treatment started with free of cost quotation.EMI also available.5 start to sabka dentist 👍👍👍👍👍

Harsh Patdiya
03:38 13 Jan 20
A very good maintained place, with helpful staff and Doctors. The treatments are economic and the place is neat.

Yogesh Shah
16:43 09 Jan 20
Well treated in priority and nicely explained.

Nimesh Soni
12:23 08 Jan 20
I have started my treatment with SABKA DENTIST in April'19.My experience with Dr.Nanavati till September end was troublesome & absolutely unsatisfactory.Then Dr.Divya took over and resolved all major issues amicably. I am happy with my treatment now.

Kirit Pandya
14:45 04 Jan 20
Nice palace and very good service and staff low budget teeth cleaning

Desai Pavan
12:38 03 Jan 20
Homely atmosphere. Professional attitude.

Surender Raisinghani
05:29 02 Jan 20
I visited your clinic at Satellite, Ahmedabad yesterday for teeth cleaning. The Clinic's house keeping was found in order. The staff member was courteous and the Doctor miss Shah had handled the procedure quite smoothly and with expertise. I was totally satisfied.

Vineeta Vanikar
11:19 01 Jan 20
Nice experience nd good staff

Ravi Suhane
12:46 19 Dec 19
Nice cleaning by doctor in a very good mannerMy yellow teeth have become white now..Thanks

Harsha Varyani
08:23 18 Dec 19

Keyur Shah
07:57 30 Nov 19

Virat Dutt
15:04 29 Nov 19
I had a cleaning and the doctors were very nice and polite on the whole i enjoyed my first dental experience here.

Trisha Parikh
13:05 23 Nov 19
Best place for implant treatment.would recommend

Ancy Mathew
13:52 20 Nov 19
That was outstanding response and doctor cared a lot

Rajaram Mishra
13:49 20 Nov 19
Nice staff, Good move, towards making people aware of dentists and its importance.

Amrish Mishra
08:35 20 Nov 19
Well trained doctors and support staff. Completed treatment within 18 months.very satisfactory treatment.

Dhruvin Kadia
13:10 13 Nov 19
I really had a great experience . Doctors are friendly and very good . Also recommended my brother to visit 😅💯It's best place to visit for teeth cleaning. ND nice staff😊

Kajal Alaiya
13:32 11 Nov 19
I got Mr braces done over here and one missing teeth replacement by implant... I m very impressed with treatment and very friendly environment over here I will recommend all of you

Reva Damor
07:52 07 Nov 19
It was really a good experience.

Vinita Lalwani
13:48 05 Nov 19
Good service & Good Advice & Good people

Atul Mishra
13:13 05 Nov 19
Good service and friendly staffHad a great experience

Akshay Pratap
05:22 05 Nov 19
Great experience, friendly doctors, painless cleaning of teeth

Bittu Paul
19:37 03 Nov 19
Nice experience and well staff

vijay Bharvad bharvad
08:39 25 Oct 19

Very polite and courteous staff. Kudos!!

bhuvan anjaria
05:16 23 Oct 19
Good dentist Dr.Divya & Dr.Himani, friendly and too good at cleaning and polishing teeth.Suggestions were good to keep teeth and gums healthy.Must visit You'll get satisfied with their work.Workers were also warm welcoming and good.Looking forward for routine check up with the same dentist.

Nosy Sangma
09:26 20 Oct 19
Had a very good experience in the clinic. Good workers and doctors too. Friendly and smart as well. Satellite area I believe this will be the best clinic to visit atleast once.

Sanjok Lama
09:23 20 Oct 19
Polite and cool doctors. Efficient too. Will always recommend this particular branch of sabka dentist.

Staff is gud n to the point treatment is advised .....must visit for regular checkup

shalin shah
16:42 15 Oct 19
Nice thing they are doing in lowest priceExcellent work.

JEET RAVAL
08:55 12 Oct 19
Consultation of Doctor is very specific to the problem,Treatments are good enough to overcome the issue with no pain.Must try

Amit Joshi
07:05 12 Oct 19
I got my braces treatment in satellite clinic and fully happy and satisfied with treatment and i will recommend to everyone for treatment.

Mitesh Prajapati
17:41 11 Oct 19

Kishan Rami
15:40 10 Oct 19
The doctors are good in their work. Will recommend it to everyone.. You won't regret visiting there.

vibhor verma
08:37 05 Oct 19
We are quite satisfied with the manner in which we were explained most of the things pertaining to our teeth related issues . People who dealt with us were quite cordial and sounded knowledgeable in their field and frank enough to tell us what they felt / believed pertaining to our teeth related issues . We do look forward to a healthy association with the Co .

Parikh Jagdish
12:36 04 Oct 19
Dr Divya had provided excellent service along with teeth care tipsThank you so much

Shravanthi Mukherjee
12:46 28 Sep 19

Victor Paramiya
07:54 28 Sep 19
Clearly makes understanding and does the work with highest efficiency and accuracy

Nice experience must visit

kajal tanna
07:55 26 Sep 19

Pavan Nagar
12:23 25 Sep 19
I really had a great experience . Doctors are friendly and very good . Also recommended all my friends to visit 😅💯It's best place to visit for teeth cleaning.

Rushi Parikh
12:00 23 Sep 19
Good service in scalling and cleaning. Staff is polite too

Manish Moonat
06:03 23 Sep 19
It's a great opportunity to get to know about this dental clinic sabka dentist because the staff and the doctors are very friendly n helpful n suggest which us better for our oral health. Especially Dr. Namrata who have been taken care for my whole treatment process she is very friendly in nature n a kindhearted person. Pleasure to have been get treated with Dr. Namrata.

Anneth Tariang
10:36 22 Sep 19
Excellent serviceFriendly advice from doctor

MANAN POPAT
09:34 21 Sep 19
Nice work and good experience

Chirag Goswami babaji
07:47 21 Sep 19
I had nice experience.. I recommend all to visit here once for better and good dental checkup and cleaning.. Thanks to Divya and Pooja mal..

Arpit Agarwal
06:59 21 Sep 19
It's good and staff is very supportive. In satelite area amazing clinic &nice treatment.

Tapan Parikh
13:06 20 Sep 19
Very effective service doctors are really helpful they sort out our issues and very politely answer our questionsFully satisfied

urvashi kewalramani
13:45 14 Sep 19
Good consultation found it really satisfactory. The doctors are are really good

Chandra Lohumi
05:34 14 Sep 19
Nice experience, good staff, excellent service

rubby Bhatt
15:02 13 Sep 19
Good service and full support of pasent

kevin shingala
13:33 09 Sep 19
Wonderful service, great cleanliness, and very talented staff..

Dhaval Mehta
03:23 09 Sep 19
Dr.Divya she is a good doctor to guide,friendly in nature n also giving a good treatment suggestion for our good n healthy teeth.

Iban Nongrem
07:29 07 Sep 19
Dr. DivyaI had a great checkup, felt really good. Everyone do give a try. 😀

Prakash Suthar
15:46 06 Sep 19
Here, I got a very good support for my entire treatment and even with 24/7 assistanceMust try here as it is very much reasonable as well as best in area

Harsh Dave
13:54 29 Aug 19
Good knowledge was shared n perfect suggestions were given

Kahini Sheth
14:08 28 Aug 19
great doctors work here. all female doctors !! impressed by their service and way they talk and handle their patients.Keep going girls !!

Dhara Bharadiya
07:36 28 Aug 19
Treatment was good and well staf

Chetan Soni
05:07 28 Aug 19
Good support. Dr. Divya shah is talented and explains all things about my teeth. Quick and fast service.

hiren acharya
03:40 28 Aug 19
It was really a great experience for me! Doctor's are very friendly and very intelligent. I loved this clinic. I will surely recommended other to visit here!

Rushi Tanna
11:13 24 Aug 19
Well staff nd good working ☺️

Pooja Sachaniya
12:24 20 Aug 19
I took online appointment on sabka dentist website..Good staff and doctor..Affordable treatment..

Malvik Chauhan
14:43 17 Aug 19

Darshan Jotva
14:26 17 Aug 19
Nice cleaning nd well staf ...I'm happy with proper cleaning😊

Amit Jogel
12:05 17 Aug 19
One of the friendly staff, professional doctor , Easley accessibility. Very budgeted

Hemant Kumar
06:21 17 Aug 19
My wife have periodontal problem and she got deep scaling and perio surgery from sabkadentist satellite. Very good result

Kirtikumar Acharya
06:43 16 Aug 19
I am happy with the treatment.thank you

Jainam Sharma
13:28 14 Aug 19

Ritesh Jain
15:08 13 Aug 19
Nice clinic... With good staff..!! 😊

Vishal Ninama
06:09 13 Aug 19
Good treatment by DR , Staff behaviour was good and appreciate for the same.

Rami Aayushi
06:41 10 Aug 19
Superb response nd well staf nd doctors 😊

Ravi Kunal
12:23 08 Aug 19
Dr was very kind had a good experienceFeeling light after cleaning nd well staf nd good servie☺️

Akashy Vaghela
06:22 06 Aug 19

Rijvan Ali Momin
10:39 05 Aug 19
good staff and fast service I am satisfied my dental treatment

Naman Depala
07:10 05 Aug 19
Good treatment by Dr divya Shah and Dr namrata. Staff behaviour was good and appreciate for the same.

jash gorakh
13:49 02 Aug 19
Good service..Well staff.. Fast service as well.

Shiv Rajput
14:51 18 Jul 19
I underwent root canal treatment in satellite branch and my experience was best it was completed in 2 sittings and it was smoothly completed.I will recommed to my friends and family.

Bharat Chavda
07:33 09 Apr 19

Pradip Prajapati
14:13 08 Apr 19
It was really nice to undergo filling and cleaning treatment and it was painless treatment. I am going to recommend to my family and friends also.. Thank you sabkadentist..

I underwent extraction treatment and it went so smooth.Even during giving anaesthesia doctor had applied gel n spray due to which I didn't had pain.After one week doctors had a follow up also and I didn't had any pain even after extraction.Thank you for lovely treatment.i highly recommend Sabkadentist.😃

AnsariSultan ahmed
14:50 28 Mar 19
I implanted braces from sabka dentist sattelite and its an amazing experience with very helpful doctors and responsive staff.

Bhavesh Chavda
14:41 28 Mar 19
Good service in Ahmedabad.

stuti shah
14:02 27 Mar 19
Before few weeks I had tooth extraction surgery from Sabka dentist & Had a good experience this time. well behaved staff & doctors special thanks to Dr Amatullaha .

Neha Armarkar
08:46 04 Jan 19
Got a LAVA cap for my tooth. Overall happy with the treatment and also staff.

Savan Makwana
06:47 18 Dec 18
Excellent treatment by Dr. Himani.

Udayan Kachchhy
13:15 10 Dec 18
I had taken treatment at Sabka Dentist, Satellite , a year ago for my root canal and lava crown fitment for my front tooth. The treatment was done only in 3 sittings. The staff was friendly and kept me updated about my tooth. The crown too looked like my original teeth and my friends and family could not spot a difference in the original and the crown! I really thank Dr. Himani Nanavati and her team for the treatment.So when next time I had to get my other tooth done, my obvious choice was sabka dentist, Satellite!Kudos to Dr. Himani and her wonderful team!

Mansi Chamankar
13:13 06 Dec 18
I came to visit sabka dentist satellite 7 months ago... Doctor have done check up n explained me dat my wisdom tooth is not in proper position and can damage adjcent tooth so it's better dat i removed it..But I ignore it as I didn't hv any pain...But after few days I HV had severe pain and swelling i remembered wat dr said me dat time so I came to visit d clinic again...Now due to ignorance of DR's advise my adjcent tooth is also damaged...As per DR's advice I HV under gone d wisdom tooth extraction which is so painless....N den dey have done root canal treatment and lava premium cap on my damaged adjcent tooth...I m really happy with the treatment...Doctors here are so good at their work ...I suggest everyone dis clinic...And plz do listen to d doctor's advice....,😊

Rani Jagtap
05:02 01 Dec 18
I have go with sabka dentist they have try so many times with good effort after done very well but success doneby them thank you.

Paresh Trivedi
13:51 30 Nov 18
Nice experienced with sabka dentist excellent co operation by doctor himani nanabati and other staff. I have taken treatment of root canal and crown jarkonia. I am feeling very good after treatment. All the best

Amazing experience, Dr. Rachna vagela treatment is very carefull & successful, she is time to time followup her patients.Have a one suggestion need own (sabka dentist) LAB in ahmedabad preparing for teeth's solution row material.Because few suspensive illusion dental.

Sanjay Singh
13:16 22 Nov 18
Facility and doctor are good

Anand Thaker
06:59 22 Nov 18
Staff behavior is very goodNice experience

Pooja Makwana
08:00 29 Oct 18
Nice treatment for teeth but convincing for extra treatment

Shitanshu Shah
15:00 26 Oct 18
Good treatment for Dr Rachna

Darshan Sagthiya
08:58 26 Oct 18
The staff of here is very good and friendly cooperative i like the treatment over here i am happy and satisfy....

NIKITA DHONE
06:43 26 Oct 18
I had got my braces here and I am having wonderful experience here like a family. Team is so understanding and caring.

Kavita Rathore
14:53 24 Oct 18

Abhi Pathak
13:22 23 Oct 18
Nice tertment .... Good experience you may go 🤘🤘

Milan Joshi
13:16 23 Oct 18
Very Imprasive treatment. Best Doctor I ever met whos care and treatment like never before experienced !! Friendly and co-operative staff !! Must visit for pain less treatment

neel parikh
15:11 12 Oct 18
Very good dentis and nice stafs and good job dr himani good parsan and dr.Rachna nice parsan

Rajesh Shah
14:58 09 Oct 18
First time when I approch subka dentist I was afraid that my teeth is in good hand or not. In my 1st meet they just took x-ray and Dr. Rachna make me understand about my wisdom teeth problem politely. No doubt team is up to mark they really having a good team of doctors. Specially I thanks to Dr.Rachna she took well care of me when ever I need her help. Good work team keep it up.

Rounak Bharadwaj
10:33 06 Oct 18
Thank you very much to all staff of sabka dentist. Good treatment

Pradip Kalal
13:04 21 Sep 18
I have undergone the treatment of tooth extraction and implant at sabkadentist satellite dental clinic...staff here is very supportive...I had received proper guidance and excellent treatment here by dr.Himani nanavati and Dr.Rachna vaghela.Perfect clinic for all your dental problems...strongly recommend..👍

Jaimin Kadve
15:36 20 Sep 18
Thank you very much to all staff of sabka dentist. Good treatment and proper guidance given ,satisfied by their experience & Special thanks

bholu patel
12:47 15 Sep 18
Sabka dentist's staff Good friendly nature . Good quality work .

Parmar Bharat
06:02 07 Sep 18
Very good staff and excellent service with good nature.

Rajendra singh Dikhit
06:15 06 Sep 18
Thank you very much to all staff of sabka dentist. Good treatment and proper guidance given by Dr.Himani n Dr.Rahul also,satisfied by their experience & Special thanks to Dr.rachna for painless treatment🙂

amit kaushik
14:05 29 Aug 18
Before visiting the clinic was partly sceptical about the service, but the staff is very professional and supportive. They give proper advice regarding procedure, if needed to be undertaken & future course of action.recommended

Sujata Saha Trivedi
07:35 25 Aug 18
I visited this place for my dental checkup and found that Sabka dentist provide a very good service with pain less process.I recommend this place for dental service.Kindly contact following person for very good services.Dr. Himani NanavatiDr. Rachana Vaghela

Vallabh Kansagara
15:29 23 Aug 18

Mahendrabhai Parmar
07:43 21 Aug 18
Good staff....Best treatment of teeth and affordable to all...

Nikunj Nimavat
04:58 14 Aug 18

Hiral Rajput
13:41 13 Aug 18

Paras Yadav
12:54 13 Aug 18

manish solanki
14:51 01 Aug 18

Rohit Sain
06:30 26 Jul 18

Jyoti Desai
13:11 25 Jul 18

smith shah
07:48 25 Jul 18
Very good and professional doctor and staff, very cooperative and helpful.

Nihal Talat
06:38 25 Jul 18

Sanjay Thakor
15:23 21 Jul 18


Akki Shekh
14:03 19 Jul 18
Very understanding and polite staff....handle the situation very smoothly and calmly...good experience. .

jitendra jain
13:28 19 Jul 18

Dhumketu Vyas
08:09 19 Jul 18
Very Good triament and Good clinic.

Dholakiyasatish DhanDhukiyajiyana
06:55 19 Jul 18

Amit Parmar
10:20 17 Jul 18
really good experience when first visit

Pravin Prajapat
04:58 19 Jun 18

Kishor Prajapati Official
06:17 11 Jun 18
Very good service....recommended

Chintan Pandya
08:38 09 Jun 18

Gauravsingh Tomar
05:03 08 Jun 18
Good treatments sabka dentist satellite

MUKESH GUPTA
15:13 07 Jun 18
good treatment and services

Ankita Kanani
04:17 06 Jun 18

Ankur Selarka
05:46 04 Jun 18
I've done my Cleaning from here the experience was good.. staff and doctor is very friendly

Chintan Shah
14:31 02 Jun 18
Good clinic and nice testament

Ranjit Thakor
07:02 02 Jun 18
Good ....future best with subka dentist

Kaushal Patel
14:58 31 May 18

jinkal shah
14:37 31 May 18
Very good tritament and Good clinic sabak dentist satellite 👍👍👍

Ajay Sahani
13:23 31 May 18
Nice experience , worth visiting

Raval Harsh
14:02 30 May 18

varalakshmi kona
14:37 29 May 18
It's a wonderful visit,the doctor and staff is very genuine and good.

nikhil degada
13:10 29 May 18
Very humble helpful trained staff.. reasonable price.would definitely recommend

Abhinav Mishra
14:46 28 May 18
It's amazing... & value for money

sachin kareliya
07:59 28 May 18

Rajendra Kalal
07:36 28 May 18
Good place ...good staff....nice facilities

The kind of treatment what my son is getting is commendable.. they explain everything before giving treatment and I'm pretty happy with the docs too..Thank you so much ..

Mahesh Singh
14:59 26 May 18

Very good chekup......i meet to doctor nd he was very good chek up my teeth.....best ever ever....clinic...

SA_6_Dharmik_17_05
15:19 25 May 18
I feel good to visit one time and advice by doctors is for ours benefit

Nisarg Chaudhari
15:19 25 May 18

Mimiksha Kayasth
14:02 25 May 18

Bindu Joshi
13:18 25 May 18
I have undergone rct and crown treatment and it was nice expierence

Mitesh Vaghela
07:18 25 May 18

Maumita Biswas
13:28 24 May 18
The experience was very good . Totally recommend this place for any dental queries .

rachelkujur
14:48 23 May 18
Hi, I have met with an accident and i lost one of my front teeth and another one teeth was fractured. I consulted with sabka denstist clinic and was having treatment under Dr. Himani Nanavati. She was really friendly by nature and she helped me with all my dental treatment plans. I have got 6 zirconia lava premium crown caps. I am really happy with the final result of my teeth. Thanks to Sabka dentist and to Dr. Himani.

Khushbu Vaghela
14:56 22 May 18
Very good service to all stff

Pandya Bakul
06:15 21 May 18
Good services , excellent guidance by the doctors and most important no hidden charges..

Swapnil Sant
15:54 19 May 18
Excellent And checked in totally and advice with very satisfucatiin.Very good staff and polit by nature.


Parmar Dhaval
14:02 19 May 18
Excellent experience and nice treatment done...

Virendra Rao
14:53 18 May 18
Near and clean clinic reception area is best and nice staff...good treatment done...always recommend others to visit samba dentist Satellite branch...

Solanki Vikram
14:48 18 May 18
Nice clinic and good staff

Rakesh Bhardwaj
13:48 18 May 18
Nice scaling done by dentist.. Neat and clean dental clinic with affordable rates..

Ajeule Ajeule
08:24 18 May 18
I liked the environment anf cooperation shown by the doctors. Definitely a must visit.

Astha Sood
06:58 18 May 18
Excellent staff neat and clean clinic....

Gopalkumar Gk
04:11 18 May 18
Excellent job done bye dentist.nice clean dental clinic...best experience dentist..

Afzal meman
15:17 16 May 18
Very good treatment and very polite staff with their best experience they diagnosed perfectly....neat and clean clinic.....

Nishith Trivedi
15:09 16 May 18
It,s to good and best servises

Hitesh Valand
12:16 16 May 18

Jimish Thakkar
14:21 15 May 18
Good services are provide...Thanx

Dimple Patel
14:05 15 May 18

NISHIT THACKER
13:56 15 May 18
Good checkup and services provided by the staff

Shubham Sharma
06:21 15 May 18

Pravin Dafda
15:09 14 May 18

Bhavin Shah
14:33 14 May 18

Tarun Ghetiya
14:32 11 May 18

Dishant Makawana
12:45 11 May 18
Nice experience with the clinic

Rijesh Leuva
07:05 11 May 18

Hetal Leuva
07:03 11 May 18
Nice clinic with well behaved intelligent dentist great treatment done with recent advance....I got my RCT ( Root Canal Treatment ) done...with lava capping...on rct treated tooth with 15 years warranty...Neat and Clean Clinic with good cooperative Staff....Thank you sabka dentist Satellite......😊

Satyajeetsingh Chavda
04:42 11 May 18

Anurag Kumar
13:16 09 May 18
Best service & Good Brief by Staff

Arrpan Vaghanii
07:37 09 May 18

Ronak Patel
07:53 21 Apr 18
Very good treatment and very politics staff

relashmi patel
07:41 21 Apr 18
My treatment was done by Dr himani Nanavati and it was nice experience at sabkadentist satellite clinic.i have undergone root canal n ceramic cap treatment.it is affordable and nice ambience.i would highly recommend this place for treatment.staffs are friendly and cooperative.

Rajendra Singh
14:49 14 Apr 18
I have been coming here from last 2 week And I really like the dentist and the staff. They are honest with me & about my treatment. I love that they have a discussion with you, to explain why & how a procedure is done. Not leaving just you in the dark about your own health... Love them!SpeciallyDr. Himani Nanavati is an excellent dentist whose main priority is making sure his patients are comfortable and get the best dentistry she can offer. I would recommend Dr. Himani Nanavati to anyone who needs a dentist!

Sachin Kanojia
17:50 12 Apr 18
Very nice dentail services. I am very satisfied..

Nirav Mehta
12:45 10 Apr 18

shreya parmar
13:34 04 Apr 18
Dr. Himani 🤗It was good and doctors are very exprienced and well qulified and staff is also very helpful.Thank you so much Dr

Sandeep Baranda
06:57 26 Mar 18
I have great and kindly advised by sabaka dentist. It was such a amazing job done by them.

HEMANG PATEL
10:05 28 Feb 18
Been here multiple times.... Got myself treated for cavity and teeth cleaning along with my Wife for root canal on multiple tooth.Really friendly staffs. Experienced doctors with right and best suggestions.Nice and really good and hygienic treatment and procedures. Rarely you have to wait as appointments are fixed well in advance with felixible time as per your convinience.Best part is they are economical and with right suggestions, not just to drain out your money for nothing.Best Dentist experience ever I had.

abhishek kumar
15:07 03 Jan 18

Shivaji Singh
06:22 12 Dec 17
Staff was heplfull , service was good & I would like to Thank Dr. Himani. It was lovely meeting you.

Boby Thirpola
17:25 02 Dec 17
Excellent place for getting dental treatment done.. Hygienic place with polite and humble staff..

Sweta Sinha
03:29 02 Dec 17

Kanije Fatema Dadani Patel
06:14 01 Dec 17
I have undergone cleaning treatment and it was good.doctors were very knowlegeable

Reva Damor
04:59 01 Dec 17
My mother's treatment was extremely good and the support of all staff is very kind and the results of treatment is very good. & Doctors here are very caring n qualified doctors.Thanks a lot for being part of sabka dentist....

Gita Pancholi
19:31 30 Nov 17
Good service have got my teeth removed today

sanjay dasija
13:06 30 Nov 17
Best dental clinic in Ahmedabad..

Nidhi Jasani
07:57 30 Nov 17

Sushant Solanki
05:35 30 Nov 17
Dr. Nini is best that one can have for dental treatment!

bina desai
05:30 30 Nov 17
I have undergone cleaning and it was good

Yogesh Prajapati
14:41 28 Nov 17
Well Good and better service.Save the time of client is a good way for all the people.Hopefully you give the service all time better. Thanks

Dhaval Khatik
14:39 28 Nov 17
As this my first experience here , overall good treatment.

kuldeep Singh
12:13 28 Nov 17
Thanks Dr. Himani & Dr. Nini for your service..

manjula damor
06:20 26 Nov 17
Treat mant best..Thank you doc.himani

Rahul damor
05:53 26 Nov 17
My experience was wonderful.Met a good dentist after a long time.Keep it up. :-)

Sheetal Shinde
06:39 25 Nov 17
Nice treatment. Doctors are very kind and talented. Keep up the good work!

rahul bachwani
14:49 24 Nov 17
Awesome experience...very satisfied with the treatment offered...world class dental care...at a very affordable price...!!

Ankeet Vora
14:48 24 Nov 17
Better care then any other dental clinics. Very Polite and good service in Satellite area as compared to other staffs.

vinod gohel
07:52 24 Nov 17

Awais Aamir
16:54 23 Nov 17
My experience was wonderful. Met a good doctor after a long tym. Keep it up. :-)

Asmita Singh
14:02 23 Nov 17
Good Service.Compared to my past Dentist, Doctors in Sabka dentist - Satellite are very friendly & good in nature.I have saved 50 percent of money

Jalil Parande
13:55 23 Nov 17
Very Polite and good service in Satellite area as compared to other staffs.Very reasonable and cost savy.

pooja singh
13:47 23 Nov 17
It was very good experience. It is the best place for treatment in Ahmedabad and Dr. Himani was very helpful. thanks

Prashant Dwivedi
13:39 23 Nov 17
The best place for dental treatment in Satellite area, Ahmedabad. Doctors are very polite and helpful. Also suggesting cost effective solutions.

KRINtech Solutions
13:36 23 Nov 17
My treatment so good very nice saff and doctorsTenk you sabka dentist satellite 👍

Vijay Chohan
14:00 19 Nov 17
Treatment is good and price camper other clinic's is to low & good clinic nice staff sabkadentist satellite

Raju Narigra
11:01 15 Nov 17
Its been a long association with Sabka Dentist, I've witnessed their journey from MyDestist to Sabka Dentist, and each time they've surprise me with best in class treatment, a patient centric approach, young & dynamic support staff, and of course friendly Doctors.You guys are an asset to a company.I will definitely recommend Sabka Dentist to all my friends & family members.Thank you so much, keep up the good work.Cheers

Bhumil Oza
06:50 15 Nov 17
I have undergone implant surgery in sabkadentist satelliteI must tell the surgery went was so well I had no pain.And the doctor were very supportive and skillful.Thank you for the hospitality..

pratik shah
12:07 14 Nov 17
hello I have undergone cleaning and polishing treatment here and I must tell doctors here are very good at their work.I highly recommend sabkadentist satellite for dental treatment.

Vijay Bharwad
05:30 14 Nov 17
Thank you for the. Cooperation during my visit to your. Clinic

Robert Thobias
14:47 11 Nov 17
I had undergone root canal treatment in sabkadentist satellite and my experience was very good. Doctors here were excellent at their work. Thank y

Kiran Vaghela
06:23 10 Nov 17
It was a good experience with Sbka dentist.Satisfying check up and clear guidance of treatment.

MITUL SOLANKI
04:46 10 Nov 17
My son's Atman sonara's treatment was extremely good n the support of all staff is very kind and the results of treatment is very good.Dr himani, and Dr nini are very caring n qualified doctors..thanks a lot for being part of sabka dentist....

Maabapuji Shuny
13:37 08 Nov 17
Complete support throughout treatment and proper explaination of ongoing treatment.Staff is friendly and always have smile on their face.

Darshil Dharwadia
15:11 07 Nov 17
I AM VERY HAPPY WITH MY TREATMENT IN SABKADENTIST SATELLITE. I HAVE COMPLETED MY TREATMENT OF BRACES WITHIN THE TIME WHAT DOCTORS HAD SUGGESTED. THANK 5 SABKADENTIST SATELLITE FOR CHANGING MY SMILE AND GIVING ME SMILE WHAT I CAN SHOW TO OTHERS.

Saiyed Fardin
13:57 30 Oct 17
I have taken ortho treatment(braces) in sabkadentist satellite.I am very happy with the treatment and doctors here are very knowledgeable.I would surely recommend this clinic for treatment.

nitesh namdev
13:50 30 Oct 17
Better care then any other dental clinics. I guess I could not get any better place except this for my braces.

Sapan Vasante
12:04 30 Oct 17
Sabka dentist is a good for invisible braces..

janvi raval
09:54 28 Oct 17
It was good and doctors are very exprienced and well qulified and staff is also very helpful.

brijal Bhatt
14:58 27 Oct 17
My daughter has taken orthodontic treatment (braces) .We are really happy with the treatment.Doctors and staff are really supportive and kind.

Shweta Kathiara
12:32 27 Oct 17
It was awesome experience and all d staff are kindful .God bless to all of you....

krishna parikh
14:10 26 Oct 17
Great place. Friendly doctors guided me through whole treatment in advanced.

Maruti Capital
04:25 26 Oct 17
I had pain in teeth and was searching for a good dentist for my treatment. Once i was surfing online i just saw sabkadentist page.For just one click i got my appointment at the clinic.I got my teeth removed here and without any pain my teeth was removed and i should must tell doctors here are very highly experienced and very supportive.Even the staff was very kind to me.

Rajesh I. Chavda
02:57 26 Oct 17
Treatment is best at sabka dentist satellite.

Bhavna Joshi
15:37 25 Oct 17
Doctors are quite knowledgeable and the treatment is too good☺️👍

vaidehi zalavadiya
07:04 25 Oct 17
The staff was humble and knowledgeable 😃

Bharat Zalavadiya
06:30 25 Oct 17
Best treatment dental centre

gamestork gamestork
12:53 24 Oct 17

Vishal Dalvaniya
07:18 17 Oct 17
The staff is very friendly and accommodating. The place is well equipped and the doctors are very knowledgeable. Also, the cost of treatment here is around 50-60% less than the market price.

Swapnil Jadav
07:16 17 Oct 17
Nice Experience. Doctors and staff were humble and supportive

Rajesh Narigara
13:59 11 Oct 17

Ajaysingh Maheriya
13:09 11 Oct 17