Dental Clinic in HRBR Layout
Address: Sunshine Complex, #218, Antonite, Kammanahalli Main Rd, Above Reliance Footprint, HRBR Layout, Bengaluru, Karnataka 560043.
Monday – Saturday 11 AM – 8 PM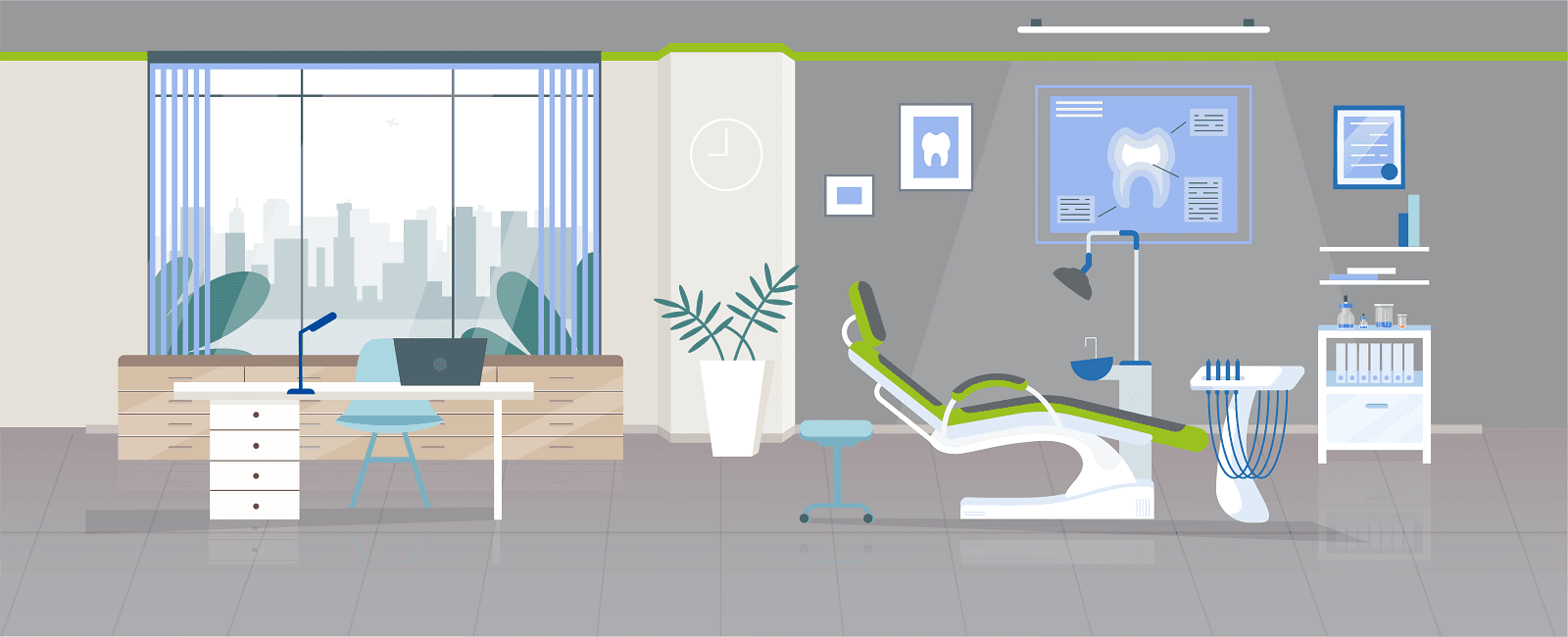 Highly Recommend the SDalign treatment. Showed great result for me.Dr.Monisha was very caring and supportive.

Basil Haneef
07:47 10 Jul 21
Had an amazing experience with Sabka dentist. The prices are very reasonable. I would highly recommend Sabka dentist to everyone.

Shouvik Chowdhury
13:30 05 Jul 21
The doctor who has done preliminary examination was very attentive and caring in nature. Liked the way she had explained the cause of the problem and given the detailed treatment process.

Kotesswarrao Bala
13:31 29 Jun 21
Treatment here so far has been good, they do a constant check and reminders on my aligner change. Doctor Monisha is the best dentist I've come across, who understands and suggests treatment appropriately.

Chaitanya Grace
15:20 24 Jun 21
Overall experience were good.. all my queries were answered..planning to visit clinic again very soon 🤗

Rashmi Jha
09:51 22 Jun 21
I felt very 5n with Dr Monisha, Dr answered to any questions i had doubts, so it made me esay and how to protect my teeth further in future...Very nice and better best dr experience i had with Dr. MONISHA

Shiva Kumar
13:48 17 Apr 21
I am taking the treetment and i am happy with it....i was suffering form tooth pain with in the month treetment it is released...i visited multiple time and i am satisfied ...i would like to reffer this for my friends and family....

Abdul Tabrez
13:34 01 Apr 21
Very kind and friendly doctors, Dr. Monisha attended my mother's dental implant case. We are Happy and satisfied with the service.10/10.

Naveen dojo
06:51 13 Mar 21
It was Good and The Doctor was friendly enough to talk about the Problems

Samuel Mathews
07:03 05 Mar 21
Very neat and clean hospital and even staff and doctor were good, professional doctors

I loved the service and I was too happy the way I was treated it was absolutely caring and so helpfull m very happy and I suggest others also to visit sabka dentist to take care of your teeths😘😘😘

Well done ... Very excellent and I feel to visit again if tooth issue occur and would like to refer as well 2 family frds

Pooja Paris
06:52 09 Feb 21
I m extremely happy with consultation. Doctor was very polite to answer all my questions and clear all my doubts. After happy consultation, I immediately liked to become Patient of Sabka Dentist. Dentist filled lot of confidence in me.The place was clean n hygiene no need to worry about it too. Overall extremely happy experience.Thank you Sabka Dentist.

RashiRohan Bijapure
09:27 30 Jan 21
Very good and friendly doctors.

jyothi priya
08:38 25 Jan 21
Hi,I'm Deepa. P from bangalore I visited sabka dentist clinic for free check up near HRBR.I really had good experience. The doctor was really pleasant to us. The way she explained us was really understable she not only explained she showed even demo how does it work practically which cleared our doubts.The atmosphere was peace so that we could concentrate on what dentist tells us.I just loved her sweetness,patience, the way treats patients was amazing.Thank you soooo much for this wonderful opportunity.AND thank you sabka

Wonderful full experience in my braces treatment and root canal treatment and finally extraction ☺☺☺Dr Kiran is the best orthodontist,he listens to the patients needs and cares for them.Happy to get my braces done at sabka dentist

It was great experience. No waiting time at all. Very good dentist. Keep it up

Sanat Soumyakant
11:27 29 Oct 20
Dr Surya given an excellent service very polite friendly and helpful staffs, in case we are not able to pay we get emi options also so I would like to recommend this clinic to all

Teeth treatment always daunted me but the service and quality of treatment i got in sabka dentist was really unbeatable.I want to thank Dr.Surya for making me comfortable.she was very professional and helpful.she did the treatment very smoothly and effective way.She also answered to all my doubts in a polite manner.Definitely I will recommend this place.

Namrata Jena
08:41 26 Jun 20
Hi AllIf you want a beautiful smile without any traditional braces.trust me guys it's possible with a very affordable price just go to sabka dentist hrbr layout.As there is a gap in my front tooth with the help of sabka dentist now without any braces my problem is fixedI recommend for Dr. Surya she is such a beautiful person and it feels like your own place and you will get you beautiful smile all dental problems can be treated here so please go and check it out. 😁😁😁😁

Renuka Mohanty
07:31 26 Jun 20
Had done teeth cleaning and regular oral check up and quite satisfied with the results.. Thank you Dr.surya for cooperating and listening to my problems so patiently, you have done a great job. I personally recommend everyone sabka dentist HRBR layout for any oral issues.

tithi pragyan
07:28 26 Jun 20
Never expected dentist visit is so hassle free, do visit to experience...

Jaffer Mohammed
12:58 16 Mar 20

narayana reddy
08:58 04 Mar 20
Nice experience n well trained doctors...

mohammedmoin moin
05:09 03 Mar 20

Tusar Kanta Routray
16:09 24 Feb 20
My visits with Dr. Vaishali & Dr. Surya have been great. Everytime when I go there everyone is very friendly to me. I was quite nervous before going to see a dentist but Dr. Vaishali made me feel very calm and was able to fix my problem. I had wisdom tooth operculum surgery which did not hurt during the procedure. She is very experienced, very patient and has great skills. I strongly recommend her. Dr. Surya has done filling and scaling very perfectly and in excellent manner.. Staffs are very friendly and cooperative.. love the ambience...

Got a satisfactory result as expected.Thanks Dr. Surya, really appreciate your service.🔝

Lingaraj Routray
15:16 24 Feb 20
My visit to sabka dentist Dr. Vaishali and Surya have been great. Everytime when I go there everyone is very friendly to me. I have had bad experiences with other dentists before so I was quite nervous before going to see a dentist but Dr. Vaishali made me feel very calm and was able to fix my problem. I had root canal and did not hurt during the procedure. She is very experienced, very patient and has great skills. I strongly recommend her. And the receptionist is also so friendly with patients.

siri pavani
10:57 20 Feb 20
Very nice experience. The dentist's are very good and patient. They treat the patients really well. Very satisfied with the treatment.

Vijetha Reddy
11:50 19 Feb 20
Got my check up and cleaning done here. Dr.Vaishali was very hospitable and knowledgeable. Had an amazing experience here. Got my root canal and cleaning here, very painless and affordable treatment . She completely changed my view towards root canal.Thank-you so much for taking out the fear of root canal from me

ajay mandal
17:58 18 Feb 20
I went their for cleaning and Dr vaishali was their she was very helpful and gentel I am feeling really good after it I would like to recommend all of you guys to please visit and get your problems solved by Dr vaishali.

Nishant Khullar
10:55 13 Feb 20
Very Good , well experienced Dr with good knowledge and very economical

It was a pretty good experienced.The dentist and the staff were very friendly and nice with great services.

Soyarin R Shimray
13:05 23 Jan 20

Sonam singh
06:36 30 Dec 19