Dental Clinic in HRBR Layout
Address: Sunshine Complex, #218, Antonite, Kammanahalli Main Rd, Above Reliance Footprint, HRBR Layout, Bengaluru, Karnataka 560043.
Monday – Saturday 11 AM – 8 PM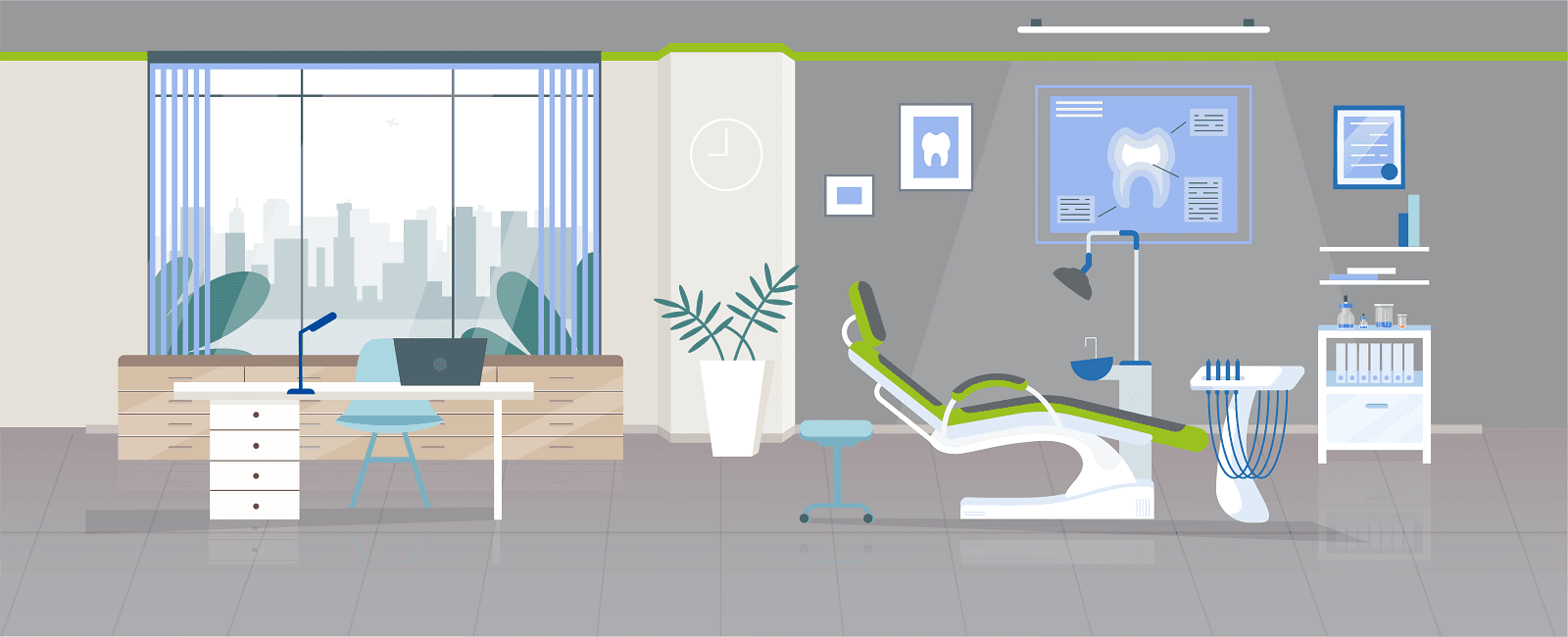 Very neat and clean hospital and even staff and doctor were good, professional doctors

I loved the service and I was too happy the way I was treated it was absolutely caring and so helpfull m very happy and I suggest others also to visit sabka dentist to take care of your teeths😘😘😘

Well done ... Very excellent and I feel to visit again if tooth issue occur and would like to refer as well 2 family frds

Pooja Aishu
06:52 09 Feb 21
I m extremely happy with consultation. Doctor was very polite to answer all my questions and clear all my doubts. After happy consultation, I immediately liked to become Patient of Sabka Dentist. Dentist filled lot of confidence in me.The place was clean n hygiene no need to worry about it too. Overall extremely happy experience.Thank you Sabka Dentist.

RashiRohan Bijapure
09:27 30 Jan 21
Very good and friendly doctors.

jyothi priya
08:38 25 Jan 21
Hi,I'm Deepa. P from bangalore I visited sabka dentist clinic for free check up near HRBR.I really had good experience. The doctor was really pleasant to us. The way she explained us was really understable she not only explained she showed even demo how does it work practically which cleared our doubts.The atmosphere was peace so that we could concentrate on what dentist tells us.I just loved her sweetness,patience, the way treats patients was amazing.Thank you soooo much for this wonderful opportunity.AND thank you sabka

Wonderful full experience in my braces treatment and root canal treatment and finally extraction ☺☺☺Dr Kiran is the best orthodontist,he listens to the patients needs and cares for them.Happy to get my braces done at sabka dentist

It was great experience. No waiting time at all. Very good dentist. Keep it up

Sanat Soumyakant
11:27 29 Oct 20
Dr Surya given an excellent service very polite friendly and helpful staffs, in case we are not able to pay we get emi options also so I would like to recommend this clinic to all

Teeth treatment always daunted me but the service and quality of treatment i got in sabka dentist was really unbeatable.I want to thank Dr.Surya for making me comfortable.she was very professional and helpful.she did the treatment very smoothly and effective way.She also answered to all my doubts in a polite manner.Definitely I will recommend this place.

Namrata Jena
08:41 26 Jun 20
Hi AllIf you want a beautiful smile without any traditional braces.trust me guys it's possible with a very affordable price just go to sabka dentist hrbr layout.As there is a gap in my front tooth with the help of sabka dentist now without any braces my problem is fixedI recommend for Dr. Surya she is such a beautiful person and it feels like your own place and you will get you beautiful smile all dental problems can be treated here so please go and check it out. 😁😁😁😁

Renuka Mohanty
07:31 26 Jun 20
Had done teeth cleaning and regular oral check up and quite satisfied with the results.. Thank you Dr.surya for cooperating and listening to my problems so patiently, you have done a great job. I personally recommend everyone sabka dentist HRBR layout for any oral issues.

tithi pragyan
07:28 26 Jun 20
Never expected dentist visit is so hassle free, do visit to experience...

Jaffer Mohammed
12:58 16 Mar 20

narayana reddy
08:58 04 Mar 20
Nice experience n well trained doctors...

mohammedmoin moin
05:09 03 Mar 20

Tusar Kanta Routray
16:09 24 Feb 20
My visits with Dr. Vaishali & Dr. Surya have been great. Everytime when I go there everyone is very friendly to me. I was quite nervous before going to see a dentist but Dr. Vaishali made me feel very calm and was able to fix my problem. I had wisdom tooth operculum surgery which did not hurt during the procedure. She is very experienced, very patient and has great skills. I strongly recommend her. Dr. Surya has done filling and scaling very perfectly and in excellent manner.. Staffs are very friendly and cooperative.. love the ambience...

Got a satisfactory result as expected.Thanks Dr. Surya, really appreciate your service.🔝

Lingaraj Routray
15:16 24 Feb 20
My visit to sabka dentist Dr. Vaishali and Surya have been great. Everytime when I go there everyone is very friendly to me. I have had bad experiences with other dentists before so I was quite nervous before going to see a dentist but Dr. Vaishali made me feel very calm and was able to fix my problem. I had root canal and did not hurt during the procedure. She is very experienced, very patient and has great skills. I strongly recommend her. And the receptionist is also so friendly with patients.

siri pavani
10:57 20 Feb 20
Very nice experience. The dentist's are very good and patient. They treat the patients really well. Very satisfied with the treatment.

Vijetha Reddy
11:50 19 Feb 20
Got my check up and cleaning done here. Dr.Vaishali was very hospitable and knowledgeable. Had an amazing experience here. Got my root canal and cleaning here, very painless and affordable treatment . She completely changed my view towards root canal.Thank-you so much for taking out the fear of root canal from me

ajay mandal
17:58 18 Feb 20
I went their for cleaning and Dr vaishali was their she was very helpful and gentel I am feeling really good after it I would like to recommend all of you guys to please visit and get your problems solved by Dr vaishali.

Nishant Khullar
10:55 13 Feb 20
Very Good , well experienced Dr with good knowledge and very economical

It was a pretty good experienced.The dentist and the staff were very friendly and nice with great services.

Soyarin R Shimray
13:05 23 Jan 20

Sonam singh
06:36 30 Dec 19
Fantastic treatment and place for Complete Teeth checkup...Awesome interaction with doctors...Nice hospitality...Cost effective...Good Suggestions...I am feeling really happy now...

Bhargava Kalyan
08:27 28 Dec 19
Overall experience of treatment was very nice.employee are good here and their behavior is laso very nice.

RAVI SRIVASTAV
06:51 28 Dec 19
The reception seated us comfortably, checked with their inputs, assigned the slot in consultation with the doctor. The doctor handled it professionally, relaxed me and finished the scaling in a jiff, suggested the procedures that are urgent, carried them out after obtaining consent quoting the charges, briefed us on the post procedures protocol and advised us to call and visit if required. We walked out like leaving a Mall

dayashankar rao
02:04 19 Dec 19
Dr. Vaishali Jagtap was clear and delightful..!! Helped me understand what is going on and explained the next steps in a simple way

Shoaib Akhtar
14:07 14 Dec 19
It's a good place to get dental treatment done for a reasonable price.

It was very good and beautiful experience...Thank u.

shuheb amaan
15:25 21 Nov 19
I got my tooth extraction..2 RCTs and a bridge crown implantation done here. The entire process was very smoothly done and Dr. Vaishali along with couple other doctors took care of the treatment very professionally. I was advised of each and every step very thoroughly and at all instances they made sure that i was comfortable and didn't face any kind of inconvenience. The crown implant was tested and verified multiple times to finally give me the perfect fit. Thank you Sabka Dentist!

Rajiv Kumar
21:46 19 Nov 19
This is the first time I'm writing a review for anyone,but my experience in Sabka dentist was amazing.Dr Vaishali and her team is the best. Dr Vaishali explained me about my problems very well and gave me the right advice.She is the best dentist i have visited so far.Keep the good work going.Highly recommend to friends and family.

Janvi Khullar
17:54 19 Nov 19
Sbka dentist is very good. They did cleaning of my teeths very well.

Richa Goyal
17:09 18 Nov 19
Dr vaishali is very kind and good doctor well done superb.

ABDUL SUBHAN AKRAM
12:23 14 Nov 19
Very good place to visit. Good co-operation from staffs. Above all Dentist Lady Doctor was so kind, good and caring. Gave proper suggestions. I am very much impressed and thank the Doctor for her best care.

Service is good with all facilitie..

Doctor are very cooperative and explains treatment process with pictures and videos, which intern help patients to gain confidence.

Sathya Prakash
08:32 02 Nov 19
You people are kind and awesome..Keep up the good work

Prajwal Cm
19:04 31 Oct 19
Place was clean and hygienic. The dentist did the cleaning and polishing with no pain or unpleasantness which I was thankful for. She highlighted all the issues that need to get fixed and the cost plus family plan benefits without wasting too much seeing that I have a small baby. Very polite and friendly

Good express of communication from dentist to customer in hrbr branch kamanahalli Bangalore.

nafeez ahmed
12:48 19 Oct 19
Good place for braces treatment

Good experience, doctor explained nicely suggest as required

Ranbir Singh
06:50 11 Oct 19
The doctor was very friendly. She took enough care of my kid while cleaning her teeth. Will recommend this place.

Himika Biswas
13:40 26 Sep 19
Nice care like good like god

jagadish appu
17:31 25 Sep 19
I visited for teeth cleaning really the Jew Madam treatment was very nice

Yashwanth Yash
07:13 25 Sep 19
Vry nice and vry professional mannerly treated. I'm vry happy Abt the service which I got. Thank u so much.

Sumathi Rajan
13:09 21 Sep 19
Fantastic Experience.I had a great experience yesterday at Sabka Dentist. Team was very friendly ,professional and knowledgeable. I would like to thank Dr Vyshali for great service.

Vishal Raj
01:35 07 Sep 19
Very good dental hospital. I went for dental cleaning and their services are very good and very cooperative. I recommend it for dental issues.

Upendra Nallagatla
09:54 05 Sep 19
The place is at the prime location.service was awesome . Doctors are knowledgeable and helpful. I would definitely recommend to others.

Dr vaishaliIt's really amazing here in sabka dentist clinicThey're really professionals with great skills and experienceThanks so much ,feeling better alt least 😊😊

A great facility that offers treatment to a wide range of dental and orthodontic issues under the supervision of highly experienced professionals.P.S: Highly recommend.

Hyder Abbas
17:48 21 Feb 19
Orthodontic treatment over here is highly effective.. Dr. Shreyas is excellent!

Ruby Ghosh
18:32 18 Feb 19
Took my kids for a check up, was impressed by the way the Doctors and the staff handled the kids. They were extremely professional yet, friendly and polite.

Annie George
17:25 15 Jan 19
I have been a Ortho patient for about 1 year in this clinic and I must say I am very happy with their treatment. They are really friendly and very flexible with the patients .

A perfect place for your tooth care, good service, at a reachable location

Doctor and staff is friendly. Staff is co-operative and approachable anytime. Braces treatment is wonderful. Nice clinic.

Hemangi Patil
04:28 06 Jan 19
Very good in bracees treatment.

Manjula Manju
10:22 27 Dec 18
Fantastic in my braces treatment

Narsimhamurthi narsimhamurthi
10:20 27 Dec 18
Nice hospital with good equipments and lovely doctors. Doctors are more concerned about the patients. They treat you always with a smile (of course they are dentists) and make you smile😊

Winfinith Winners Club
16:10 24 Dec 18

Allison Paiva
08:11 24 Dec 18
Friendly staff, care taking. .Visiting from past one year. .professional Doctors, and are too good, exactly advices the progress of the treatment and also explains the outcome results. Very supportive and accomudative. . Best choice on dentle care.

Arun Dharthi
13:41 22 Dec 18
Good in braces treatment wonderful experience in my treatment I'm happy ☺☺☺

Teju Kushi
10:58 22 Dec 18
I got my braces treatment done here, which was good and economical. The Doctor is very experienced and professional.Good service.Value for money.

M N Venkatesh
09:04 22 Dec 18
Best service by sabka dentist and gud supportive staff, well experienced doctors and staff who explains the problem with patience unlike others they are not greedy for money

Karthik Sudhakaran
04:38 21 Dec 18

Josna Sushmitha
15:25 20 Dec 18
It's was a great experience for my lifeIt's changed my life totally I really thankful to my doctor.

Abishek Giri
12:02 20 Dec 18
Good environment and good treatment

suruthi senguttuvan
05:37 13 Nov 18
Good environment, "Got good treatment doctors and staffs are friendly and cost is affordable."


Mydentist HRBR Layout
09:49 31 Oct 18
The doctors there were really helpful and accomodating, helped me assess and showed me all the viable options for my RCT. I would definitely recommend going here.

Kalyanakrishnan V
14:33 30 Oct 18
One of the best professional doctors available.. They are very professional and also friendly. They explain everything clearly before charging for anything. I would definitely recommend this dentist!

manjunath V
14:55 02 Aug 18

Suraj upadhyay
11:27 09 Jun 18
This dentist place is really good !! For all ur teeth nd gum related problems!! Very loving caring nd responsible staffs ,where u hardly find clinics like this nowadays it's all money making !!but this isn't but cares for you!also money is affordable they try to help as much as possible..others reviews helped me find nd get to this place hope mine does too!!! Tc❣️

JEFFREN DIANA
12:57 20 Jan 18
Got good treatment docs and staffs are friendly and cost is affordable.

Vinay Kumar
13:41 29 Dec 17
I've been to several dentists all over town for the past 5-6 years, hoping to correct the disfigurement of my (front) teeth.Braces ? Been there, done that !Last month, I visited 'Sabka Dentist, HRBR Layout' to see if the alignment can be made possible. The Doctors - Preeti Maurya and Sakshi Singh offered me options to rectify this disfigurement of the maxillary teeth. They were kind enough to not charge me for the consultation. Dr. Sakshi Singh worked skillfully on my teeth and was flexible to offer me slots according to my convenience. The entire process constituted for a number of 10-12 sittings approximately for a span for 2 months and the job was done effectively. They've good facilities and an hygienic environment, no doubt ! The staff are friendly too.If you're having trouble in your teeth, I would confidently suggest you to try 'Sabka Dentist, HRBR Layout.'~ Godspeed ~Warm Regards,David Arun29/12/2017

David Arun
09:02 29 Dec 17
Trusted Professional doctors ... They say exactly what's the problem and what can be done .. no scaring like others in the market .. very true and cost also less compared to other dental clinics ... Sabka dentist doctors are in professional way .... 0 for consultation and x-ray ... No one in the market will do this... Don't think other treatments are costly .. it's very less than other dental clinics...

Santhoosh M B
11:46 19 Dec 17
I went to this clinic for RCT and capping 2 months back..Doctors and staffs are courteous and skilled..My RCT and capping was finished only in 3 setting..Charge was nominal and cap has 15 years warranty..They also have flexible time slots so It was easy for me to go after my work hours.Satisfied patient..My recommendation to all patient seeking dental treatment.

rahul singh
07:18 19 Dec 17
Good specialist doctors..

Roshan Mathew
18:46 12 Dec 17

Avinash Gaikwad
07:53 13 Oct 17

bapi pradhan
19:25 10 Mar 17