Dental Clinic in HRBR Layout
Address: Sunshine Complex, #218, Antonite, Kammanahalli Main Rd, Above Reliance Footprint, HRBR Layout, Bengaluru, Karnataka 560043.
Monday – Saturday 11 AM – 8 PM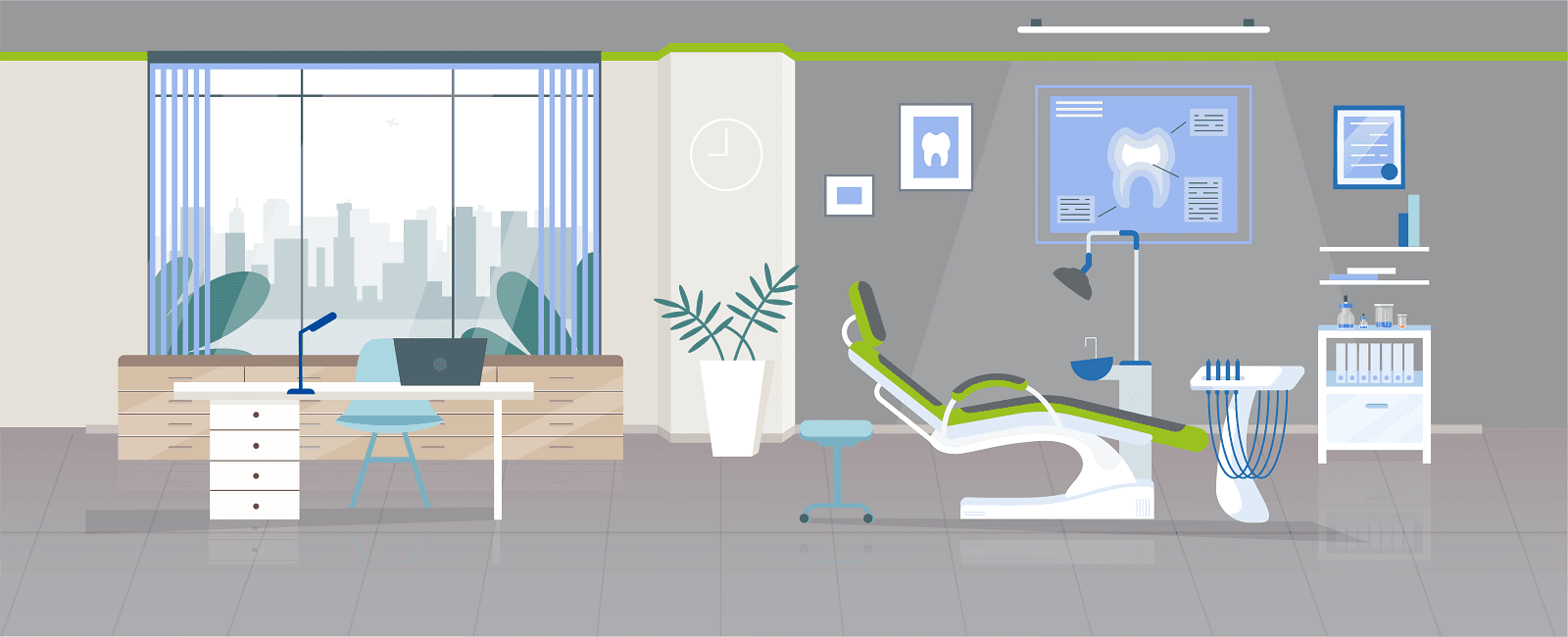 About Sabka Dentist in HRBR Layout, Bangalore
Have you ever imagined what a relaxed and pleasant dental checkup/experience feels like? No, not ringing any bells? Well, then the case most likely is that you haven't visited Sabka Dentist at HRBR Layout, Bangalore!
Sabka Dentist in HRBR Layout, Bangalore bestows on us, its highly valued customers, its stellar dental services with a tremendous amount of care and concern exhibited to its customers.
If that still does not suffice, we have highly qualified and trained dentists here at our dental clinic in HRBR Layout, Bangalore. Our team of dental experts comprise of dentists, pedodontists, periodontists, implantologists, prosthodontists, dental surgeons and orthodontists.
They are all trained and proficient in their own specialisation or branch of dentistry. For each of these dental experts, the patient and his/her oral health is a top priority, and hence, they devise a treatment that is pleasant and eliminates the stress, if any.
Additionally, our treatments are also priced at a very nominal or if you must say, conventional rates. We also are equipped with facilities like Every Month Instalment (EMI), to reduce the strain on our financially restricted patients.
The treatments are carried out with premium quality instruments which our dentists use with a lot of precision and accuracy. Being reasonably priced is one of our eccentric features.
Dental treatments are performed with a lot of care at Sabka Dentist in HRBR Layout, Bangalore.
Treatments we offer at HRBR Layout, Bangalore
General Dentistry: All the assurance, identification, and reassurance that you need for that toothache and its solution, is all taken care of at Sabka Dentist. Sabka Dentist provides a free dental checkup along with consultation as well as X-rays, if necessary, a distinctive feature that is only present at all our dental clinics throughout India.
Root Canal Treatment:

A root canal is a procedure wherein the damaged tooth is treated in a way such that the blood vessels or nerves of that particular tooth, are extricated and the root is then cleaned. It is only then that the vacant space is filled with a material called Gutta Percha, which assures complete protection of the restored root. Dentists who perform this procedure are known as endodontists, and at Sabka Dentist, we have India's best endodontists with us to make this a painless procedure.
Orthodontic Treatment (Braces): Orthodontics is that field of dentistry that takes on the diagnosis and treatment of anomaly within the oral area. Braces are good for one's misaligned set of teeth, and even in order to boost their confidence. A lot of individuals with misaligned teeth are usually very low on self-esteem because they feel they are not pretty. We, at Sabka Dentist, help build one's confidence as well as improve, reposition and realign the placement of their teeth.
Periodontal Treatment: Periodontal disease, or better known as gum disease, is a disease that is mainly caused due to plaque and tartar. These are bacteria that cause the tooth to loosen from the gums, such that there is a lot of space between the tooth and gums, forming an area called the periodontal pocket. This pocket separates the tooth from the gum. And eventually, this results in the loss of the tooth. Periodontists at Sabka Dentist very carefully treat this disease, according to each individual's condition.
Pedodontic Treatment:

The loss of teeth hurts a lot more when you are a kid. But we, as kids, were told that it is okay because the tooth fairy would come and take away our broken tooth and hence, our problems would be solved. But is that really the case? Children start losing their teeth at a very early age. Many a times it is just the milk teeth falling and otherwise, the cavities are the issues. But you need not worry, we at Sabka Dentist are equipped with the best pedodontists, who are extensively trained in dealing with children's oral health.
Cosmetic Dentistry: Cosmetic Dentistry is the branch of dentistry that is concerned with the appearance and presentation of our teeth. It is not just one procedure, but an amalgamation of many, namely, tooth color enhancements or teeth whitening, bonding, fixing veneers etc. So to get a face makeover, allow us at Sabka Dentist, to digitally design your teeth and wear a smile like never before!
Prosthodontics: Prosthodontics is recognised as that branch of dentistry that deals with the replacement of missing teeth or deficient teeth. Some of the routine treatments provided by the prosthodontists at Sabka Dentist are complete or partial dentures, overdentures and crowns and bridges. Our prosthodontists help restore and bring to life the dead or weakened gums.
How to find a dentist in HRBR Layout, Bangalore?
Those internet reviews not helpful enough to guide you or help you select the right dentist ? The worry ends here, with Sabka Dentist listing out a few head points that you have to keep in mind while finding the right dentist. With the following factors, we put you at ease when it comes to finding the right dentist near you :
Ask people you know like friends and family for recommendations.
See to it if the location is convenient for you.
Check their services, via website or through their own catalogue.
Make sure you have an idea of their rates, prior to any treatment.
Check if the environment is highly professional and follows strict dental protocols.
We at Sabka Dentist in HRBR, Bangalore follow the STEEEP fundamental policy :
Safe
Timely
Effective
Efficient
Equitable
Patient-centered
STEEP is used by the ADA as a standard measure of quality care. Sabka Dentist works towards creating a customer friendly environment, and also along with that, we create an atmosphere that is safe and professional. To experience and witness this yourself, visit Sabka Dentist near you.
How can Sabka Dentist help ?
Sabka Dentist has over 100 dental clinics, spread over the cities of Mumbai, Ahmedabad, Surat, Pune and Bangalore. Any individual in need of treatment for his or her oral health issues, can simply book an appointment with us via our website or make a quick visit to the nearest Sabka Dentist dental clinic.
With a strong core dental team of over 500 dentists, Sabka Dentist procures its patients through the various quality dental services that they provide. Our highly trained dentists carry out these treatments with ease because of their wide array of knowledge of dental topics. They enumerate and summarize in basic words what the exact issue, and furthermore explain what needs to be done, in a given period of time.
An encouraging and positive environment is what one witnesses when he or she walks into any of our dental clinics. Along with our dentists, our staff is equally polite and helpful, making sure everything is simplified for the customers.
We also have a very well detailed website that guides the customer through our procedures. All our price listings, dental clinic locations, dental team, blogs etc. have been listed out on the website in an orderly manner.
We also have a constant customer support team that can walk you through the details of our functioning. In addition to all of this, we also have some benefits for you financially like the Every Month Instalment plan, wherein the customer need not pay the entire amount of money at once. Instead, with the help of this plan, the customer can pay monthly, bit by bit.
Sabka Dentist, a pioneering force in the dental industry, seeks to achieve and reach the heights and become an epitome in the dental field in India. Since it is the largest dental chain in India, it embodies the different branches of dentistry like prosthodontics, endodontics, periodontics, pedodontics, cosmetic dentistry and laser dentistry.
Sabka Dentist has many characteristics, one of which is the high level of coordination within us and with the customers as well. It is an impeccable feature that makes us stand out.
Routine checkups are always a basic thing that every dental clinic should have, but being one of the most unique dental clinics, Sabka Dentist also has routine follow ups. Sabka Dentist pays heed to customers' feedback and works on improving and developing into a better dental experience.
Equipped with fancy and modern technology, Sabka Dentist performs procedures and treatments with attentiveness. Concepts that have only been heard of, are seen by its customers at Sabka Dentist. These modern techniques and machinery are what make Sabka Dentist a dental clinic that is striking and present-day.
Sabka Dentist, is nothing, if not for its strong customer base, dental team and optimistic work environment. The quintessential soul of the dental industry in India, we work to provide the best quality cures to our patients so they come back wanting more of our services.
We commit to our customers in a way that we never turn our back on them, by being there for them every time an oral health issue arises.
Tell me more about Sabka Dentist, HRBR Layout
If you are one of those individuals who are particular about your dental health care, you must pick the best when it pertains to oral checkups and treatments. Sabka Dentist is consistently graded among the best dental clinics in HBRB layout, Bangalore.
At Sabka Dentist, people not just get top class treatment for their tooth concerns, but in addition, get to enjoy among the finest in-clinic patient experience across India. No matter the background or career of an individual, we guarantee that all of our patients feel at ease and experience absolutely no difficulties when approaching or conveying their problems across to our dentists.
We are one of the top dental clinic chains in HBRB layout, Bangalore, and have a legacy that is unmatched by any other dental clinic in HBRB layout, Bangalore, India. Our dentists are some of the best dentist in bangalore, HBRB layout.
Sabka Dentist consistently makes it to the list of best dental hospital in bangalore, in HBRB layout, owing to our excellent team of dental experts and surgeons, and state of the art facilities within our dental clinics.
Sabka Dentist was launched back in October 2010, with a single facility in Vile Parle. Today, we have grown to around more than 100 clinics in Mumbai, Pune, Ahmedabad, Surat, Bangalore, Navi Mumbai, Thane.
Our team at Sabka Dentist works to encourage better dental health and aid individuals to truly feel and look good and proudly carry their smiles. No wonder, due to our team's determination and vision to help spread smiles across the world, we have consistently managed to make it on the list of best dental hospital in bangalore, in HBRB layout.
So, the next time you plan to visit a 'teeth hospital in HBRB layout, Bangalore, we should be at the top of your list of  best dental hospital in bangalore in HBRB layout.
Consider us your own 'Apna Dentist'; our dentists are undoubtedly some of the best dentist in bangalore in HBRB layout, and we can help you with your tooth troubles so that you can carry on and spread joy and happiness across with your wonderful smile.
ತುಂಬಾ ಸುಂದರ ಸುಸಜ್ಜಿತವಾದ ಉತ್ತಮ ಯಂತ್ರೋಪಕರಣಗಳುಳ್ಳ ಆಸ್ಪತ್ರೆಯಾಗಿದ್ದು ಉಪಕಾರ ಮನೋಭಾವನೆಯ ವೈದ್ಯರು ಉತ್ತಮ ತಿಳುವಳಿಕೆಯಿಂದ ಮಾರ್ಗದರ್ಶನ ನೀಡಿ ಸಹಕರಿಸುತ್ತಾರೆ.11.06.22 S.M.JANULLA BANGALORE

syed meerjanulla
01:44 14 Jun 22
Visited the clinic today, Dr Monisha did an excellent job in cleaning my teeth and shared really good best practices for keeping my teeth healthy and shiny. Ruth is good at her job, but a little slow in managing appointments in a timely fashion.

Imran Baig
11:28 11 Jun 22
Superb experience, good doctor with free consultation.

sandeep Bayya
13:11 08 Jun 22

Prabhakar panem
11:52 28 May 22
I / we had pleasant experience. I was called in on time . Lady Doctor was very helpful and assuring-- as I am scared of their hand machine sound( it's a drilling type machine).Lady doctor and her support staff quickly finished the task. While thanking again -- wish them the very best.

Pravash chandraa Royghatak
03:48 26 May 22
Trusted Professional doctors ... They say exactly what's the problem and what can be done .. no scaring like others in the market .. very true and cost also less compared to other dental clinics ... Sabka dentist doctors are in professional way .... 0 for consultation and x-ray ... No one in the market will do this... Don't think other treatments are costly .. it's very less than other dental clinics...

Good experience! Well experience dentist. 💕

Aqsa Pandith
12:44 30 Mar 22
The dentist has sound knowledge about the procedures, explained n cleared all my concerned doubts well. Only thing which has to be taken care of is the cleanliness part at the clinic.

Shagufta Anjum
07:37 24 Mar 22
Very well explained - right to the point and looks affordable too!Well treatment is yet to be done will keep it posted once done!!

irfana nigar
19:39 12 Mar 22

Sankey Khatana
09:39 23 Feb 22
A right place to treat ur dental problems, good and neat clinic, visited for an general consultation and the Dr(monisha) explained well about the cause and the cure for my dental problems, caring, soft and highly professional Dr.

nidhil kumar
12:26 17 Feb 22
The doctor who has done preliminary examination was very attentive and caring in nature. Liked the way she had explained the cause of the problem and given the detailed treatment process.

Kotesswarrao Bala
16:38 13 Feb 22
Genuine pricing for the services .Enquired about the implant . Expecting best service too ..

Doctors and staff were very experienced and handled surgery very nicely, I will definitely recommend this hospital to others

Wonderful experience and the dentist was very helpful.

Sharath Hp
07:18 05 Feb 22
So many deposit, i hve inside my mouth..well, with affordable price, now my bad breath reduce,N iam lighter feeling all my plague n heavy tartar gone out...!!!!There are some quite n decent well professional dentist expert doctor lady are here..i suggest to vistor should consult these dentist doctor,Very nice keep it up,

Albert John
13:57 02 Feb 22
Nice experience, Doctors showed me the problem and gave me the right advice. Could have said more to make money but they didn't. Overall experience was good.

Umesh Yadav
14:57 01 Feb 22

Ashlin Jerson
13:22 31 Jan 22
Good response from doctors side I'm suggesting every one for sabka dentist

Kavana Gowda
03:45 30 Jan 22
Thank you Monisha for all your support and guidance throughout my treatment! Even staffs were too good with continuous follow ups!

Gayathrim2103 M
16:44 27 Jan 22
Dr. Monisha was clear and delightful..!! Helped me understand what is going on and explained the next steps in a simple way

Shoaib Akhtar
13:09 31 Dec 21
Excellent Infrastructure and Knowledgeable Doctors,well behaved and they analyse the dental issues free of cost unlike other clinics where consultation fee is charged, in Sabka dentist Kamanahalli,HRBR they provide free consultation and do not overcharged, Special Thanks to Dr.Monisha for your support .

KRISHNA KISHAN
07:46 14 Dec 21
Good staff. Specifically Dr. Monisha,

Aarti Londhe
03:26 05 Dec 21
Very kind and friendly doctors, Dr. Monisha attended my mother's dental implant case. We are Happy and satisfied with the service.10/10.

Naveen dojo
11:22 26 Oct 21
Doctor treats with patience and respectfully... Especially Dr. Monisha is friendly 😊

Ronn Abhishek
14:33 25 Oct 21
Amazing experience, Pleasing and courteous. Dr Monisha is synonymous to patience. Never realised I went thru RCT with no pain. Highly recommend

Raman Ramanarayanan
11:04 04 Oct 21
Doctors are good. Treatment was carried out in a scheduled way.

Ritu Goyal
09:43 25 Sep 21
Been visiting the kalyan nagar branch for almost 4 years now, my entire family has gotten their treatment from sabka dentist. The staff are very kind and resolve our issue patiently. But the doctors there keep getting transfered, so once rapport is established its sad to see them leave. Yet all the doctors there, old and new are exceptional.My special shout-out to doctor Sarah who was the kindest and always smiling, also doctor Monisha for helping us with the right treatment.Keep up the good work team sabka dentist.

josie james
06:17 17 Aug 21
Highly Recommend the SDalign treatment. Showed great result for me.Dr.Monisha was very caring and supportive.

Basil Haneef
07:47 10 Jul 21
Had an amazing experience with Sabka dentist. The prices are very reasonable. I would highly recommend Sabka dentist to everyone.

Shouvik Chowdhury
13:30 05 Jul 21
Treatment here so far has been good, they do a constant check and reminders on my aligner change. Doctor Monisha is the best dentist I've come across, who understands and suggests treatment appropriately.

Chaitanya Grace
15:20 24 Jun 21
Overall experience were good.. all my queries were answered..planning to visit clinic again very soon 🤗

Rashmi Jha
09:51 22 Jun 21
I felt very 5n with Dr Monisha, Dr answered to any questions i had doubts, so it made me esay and how to protect my teeth further in future...Very nice and better best dr experience i had with Dr. MONISHA

Shiva Kumar
13:48 17 Apr 21
I am taking the treetment and i am happy with it....i was suffering form tooth pain with in the month treetment it is released...i visited multiple time and i am satisfied ...i would like to reffer this for my friends and family....

Abdul Tabrez
13:34 01 Apr 21
It was Good and The Doctor was friendly enough to talk about the Problems

Firestarters Family
07:03 05 Mar 21
Very neat and clean hospital and even staff and doctor were good, professional doctors

I loved the service and I was too happy the way I was treated it was absolutely caring and so helpfull m very happy and I suggest others also to visit sabka dentist to take care of your teeths😘😘😘

Well done ... Very excellent and I feel to visit again if tooth issue occur and would like to refer as well 2 family frds

Pooja Paris
06:52 09 Feb 21