Dental Clinic in JP Nagar
Address: 123, 1st Floor, 24th Main, Opp. Royal High School,, Next to WE Fitness Gym, 5th Phase, J.P Nagar, Bengaluru, Karnataka 560078.
Monday – Saturday 11 AM – 8 PM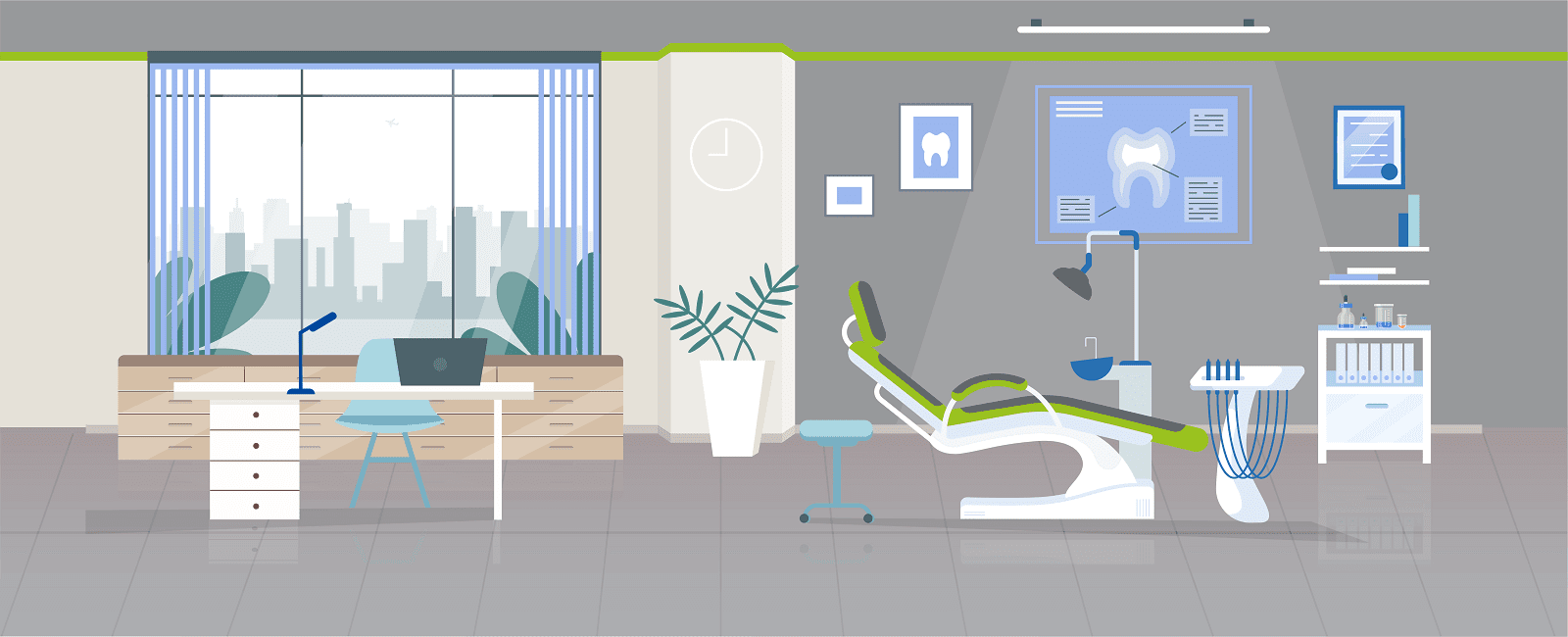 Very good experience to meet good dentist n their recommendation

Sameena Banu
16:27 11 Feb 21
Its good and doctor is helpful.We can take appointment and visit.My teeths are clean.

Lingaraj Patil
08:05 21 Jan 21
Doctor is more polite and listening to the problems patiently, with most care and dedication treatment is given. Other supporting staff is also good. Iam boldly recommending our relatives and friends here AT Bangalore to have treatment at SUBKA dentist - J.P Nagar.

yogananda naidu
15:26 12 Nov 20
One of the most convenient place, best part is the appointments are arranged according to our comforts

Dilip Kumar
13:51 30 Oct 20
I went for consultation for tooth implants. The doctors are well experienced and explained very clearly and gave remedy. Doctor politely answered all my queries.

Jagannath Rao
09:36 06 Aug 20
I needed a decent doctor who can understand my problem and give treatment accordingly rather than making stories like others and charge money. Previously I visited couples of other dentists whose services make feel cheated and also had feeling that I have been looted by them,However my experience with Sabka Dentist Specially my treating doctor Dr Shreya is amazing.There are no words to describe how WONDERFUL my experience with SABKA DENTIST JP NAGAR is with Dr.Shreya , Greeted with respect, dignity and a deep desire to provide the best possible care for her patients and their many, diverse needs. From my very first visit at the clinic, I was made to feel welcome and comfortable, Dr.Shreya inspires the utmost confidence by her smile which is so wide and by her wealth of knowledge, skill, and professionalism. I am very thankful to Dr.Shreya and her skillful approach to address my case. My sincere recommendation and reference to all is to go visit Dr.Shreya, my favourite dentist, if have any dental problem… A big thank you DR SHREYA :)

Badal Ojha
10:05 07 Jun 20
Very good service and very friendly doctors pretty much helpful

asgar khan
12:41 04 Mar 20
Happy with the doctor and supporting staff. I have been explained in detail with the critical condition of my problem and suggests what has to be done. Totally I am very much convinced about the knowledge of the doctor and the quality of the treatment and without hesitation will recommend others to get the treatment at SABKA DENTIST.

Rathnakar Hn
16:46 02 Mar 20
Sabka dentist is good and very friendly and more every experts doctors. Good place for teeth treatment also I loved it

Madhu Nayak
12:46 25 Feb 20
Very friendly and soft treatment by Dr Kavya Raikar. Thank you.

Srikantamurthy AP
13:32 18 Feb 20
Wonderful experience with Sabha dental it's totally recommend one for all kind of peopl.

Duvvada Venkatesh
20:39 15 Feb 20
Polite staff and genuine rate but need to furnish clinic.

Abhinav Gupta
16:30 12 Feb 20
Very good ambience and facilities. The appointment was very easy to get. The doc asked me to sit on the examination chair and wanted to know the complaint. Then she examined my teeth, found the reason for the problem, and explained it to me. I was prescribed a medical toothpaste. She also clarified my doubt reg tooth fillings. Will definitely recommend this clinic.

Srinivas A. Raman
14:43 04 Feb 20
Nice Experience.Doctors here are polite and Cleaning was done for Rs.200 which is reasonable. . Will visit to this clinic as and when required..

Praveen Hs
07:06 03 Feb 20
Doctor is very professional

Raj Keisham
06:22 31 Jan 20
Very good faculty and doctor.

chetan shetty
14:34 18 Jan 20
Well trained doctor and staff, doctor has patience to examine the problem and explain about the treatment, procedure time and cost involved. Doesn't force the patients to undergo treatment on the spot itself but suggests the patient to take time and decide. Well equipped facility. Cost effective treatment.😊👍

Good place for your dental needs

Kaushik Saha
14:17 06 Jan 20
It's good service from Rekha

Very friendly. They take care of the patients with great care.

Shanthala Rampure
10:51 02 Jan 20
I'm impressed with their service which was quite professional and hassle free. My teeth scaling went seamlessly and the dentist took great care in explaining me as to how to keep my oral hygiene in proper and healthy shape.

Actually i never write feedback and all.but the experiance i had here in sabka dentist is very good. Especially when you deal with tooth that pain and irrigation is beyond your imagination. I recently got sevear tooth pain on Sunday and waiting when this clinic opens so that if possible i reopen the crown and should do some cleaning.. and i am scared too..but here the experience comes ..dr.Kavya deal very smoothly and given confident that we don't want to open crown and she given an tablets and used it for 3 days and as she said pain vanished...Guys this would be my long.....feedback but yes please try once if you think of tooth pain ever ....

Pachi Vengababu
09:20 21 Dec 19
I actually went here for 1st time for my root canal treatment.. my treatment was done by Dr. Kavya .. She is very friendly .. And before starting any procedure she explains clearly. And second time for cleaning the tooth. This one also done by her and it was goan good..

Subhana Yasmeen
09:47 09 Dec 19
Nice experience. Today (30-11-19) is my second visit for teeth cleaning. Now I am HAPPY to see my teeth. Now it's clean :-)

Amit Kumar
08:44 30 Nov 19
Good price good treatment best one facilities. . . . 👌👌👌👌👌

Manu Gowda
11:12 21 Nov 19
Well equiped lab and treatment, Processed,Certified infra. Very professional doctor Dr. Kavya with clear communication, keep it simple, quick and easy. Complete process was fast and cost effective also. Definitely prefer to go here for checkups in future.

umesh deexith
16:25 08 Nov 19
Will recommend to family and friends. Amazing staff and service.

Sachin Rajamohan
07:52 21 Oct 19
Nice way to get your teeth cleaned up and treatment was very well. Thanks to all the staff members and doctor who treated me too!

muruli gowda
16:32 19 Oct 19
Excellent staff and good doctor.Gentle procedure. Very good clinic

rahul ranjan
16:04 14 Oct 19
Attended with patience and fully explained the issue and how to cure the same. Very much satisfied with the service and will definitely recommend to others for having a visit once.

Rajan Budhiraja
15:16 12 Oct 19
Good staff and friendly doctor :)

vidyashree ag
10:00 09 Oct 19
Very good service with low cost.. equipments and clinic maintenance is good.. Doctor & the staff are friendly..overall had a good experience & i recommend it...

srinivas kumar
08:30 04 Oct 19
Good treatment and friendly treatment

Hema Manjunath
12:30 27 Sep 19
Had very great experience at JP Nagar branch. Highly recommended

Shantanu chauhan
11:11 23 Sep 19
Nice treatment ... Fully enjoyed the treatment.. Anybody can refer this one.. High quality of technology...

Good treatment, cost effective.

Jagadeesh SB
08:44 17 Sep 19

Sathyanarayana Ts
09:37 14 Sep 19
Nice experience and excellent service

Suresh Gnanam
14:14 13 Sep 19
Good treatment nice place

Hemanthmw Hemanthmw
06:05 18 Jul 19
Good communication with staffs

Venkatesh Reddy
02:55 18 Jul 19
Good treatment ,nice clinic.

Vinutha Rv
04:35 12 Jun 19
Nice place, good treatment.

pavitra shankar
02:24 11 Jun 19
Nice care, better treatment..

Ravikiran L
18:07 09 Jun 19
Good service staff are very friendly

Nethra Gowda
16:14 08 Jun 19
Happy to get a treatment in a ossam manner... Thy stafs r whel Trind... Happy to get thyr service again and again... Keep up the good work

Ujala Tiwari
06:15 08 Jun 19

Damodhar Raju.G
11:04 07 Jun 19
Nice treatment, I'm happy

ramya racchu
10:32 07 Jun 19

chinnu meathin
07:01 07 Jun 19

Řąňjîťh Ŕæņjų
07:40 05 Jun 19
Niec treatment good please

Pavan Ronaldo
14:13 04 Jun 19
Nice clinic good treatment, I'm happy with the treatment

Vikas Gowda
11:28 03 Jun 19
Clinic ambience is very good and hygiene. Dr, kavya is friendly approach and way of treatment is good,.

Shilpakala Shilpa
06:46 25 Feb 19

Roopa Kumu
13:08 18 Jan 19

Manjunath Ballolli
12:09 17 Nov 18

Ram Krishna
07:44 17 Nov 18
It's very good and I'm very impressive is work next time I will come definitely

sunil sunny
14:06 14 Nov 18

Naga Bushan
10:10 14 Nov 18

Manjunath 558
11:22 13 Nov 18

shashi gowda
07:46 13 Nov 18
very happy with a treatment

nithin yadav
13:01 03 Nov 18
Happy with your treatment

Nice placec good tretment

Ambika Anand
08:16 26 Oct 18
Dr shivalika given good treatment good place and the staff also very cooperative for the peasants but the price is less or more but the treatment is very good we appreciate for this treatment thanks for the suka dentist and the staff

SYED MUSTAFA
14:31 22 Oct 18
Well experienced doctors.Shivalika...

girish kv GIRI
11:06 17 Oct 18
Looking at the google reviews I visited Sabka dentist and Google turned out to be right. I was very comfortable with the way they explained the case and the procedure which is planned for my treatment. I would like to mention the doctor name Dr. Kavya who did clear all the queries i had in my mind and also the staff were all kind during the procedure. Completely satisfied and recommend to all.

Avinash B M
18:51 09 Oct 18
I underwent treatment for root canal and bridge. I was extremely happy with the way Ms. Kavya handled the same. I was quite scared initially but the procedure was completed with minimal discomfort. Ms. Kavya is an amazing Doctor. Thank you.

Manjunatha Nayak Nayak
11:13 22 Sep 18
Dr.Shivalika. Am much comfortable with her she is perfect and best am really satisfied.

allah hu akbar
07:59 15 Sep 18

very nice doctors ,good place and good tretment

Sumitra Sumitra
12:05 01 Sep 18
Treatment done by expertise and professionalism maintained. The doctor and staff made sure that I was comfortable through out the treatment. 👍👌

pramod kamath
11:56 01 Sep 18

Harish Naik
11:19 29 Aug 18

Syed Khalandar
07:13 25 Aug 18

Nandish Kumar
06:32 25 Jul 18

Raju Dorey
16:00 18 Jul 18
Good service friendly staff

vishwaroopa cs
13:41 17 Jul 18
Service is good , commication also good by receptionist

Kb Yogesha
12:55 17 Jul 18
Feels good , good treatment experience

Siddappaji B
09:36 14 Jul 18
1.All denties team are very good2.nice respance by reseptionist rekha3.I am totaly impresed by yours service

narasimha jigani
14:22 12 Jul 18

shivaraju 984
13:55 12 Jul 18
Good dr Good Treatment Good prices

Harisha Gowda
11:47 12 Jul 18

Sudha Vidhya
16:19 10 Jul 18

Sudha12345 Sudha
16:16 10 Jul 18
Receptionist vary nice and good place, good staff

Harish super sai boss
14:26 10 Jul 18
Very good job sabka dentist jp nagar...

Sonu Manju
13:45 10 Jul 18
1.very good clinic & treatment2.all staff also so good I am happy with the sabka dentist j p Nagar 👌👌👌👌👌

Pavithra ammu
12:56 10 Jul 18
Very good clinic good satff

Vinodkumar vinu
09:29 10 Jul 18


sankethKumar b m
14:28 09 Jul 18
Very good customer service and care

Sharad Shah
13:55 09 Jul 18

Prabhu Prabhu
13:15 09 Jul 18
Very good atmosphere with good and friendly staff

SYED NOOR FARHAN
13:08 09 Jul 18

Pankaj Chouhan
09:27 09 Jul 18
Friendly and good responding hospital

Sunilkumar Hyati
06:59 09 Jul 18

suresh 9980344689
12:40 07 Jul 18

Doreswamy BN
11:01 06 Jul 18

Narendra Naru
09:00 04 Jun 18
Sabka Dentist very good dental clinic.The doctors and staff are very cooperating.our family Dental doctors subka dentist.I request you to come and take treatment for your teeth.All the best to Subk a dentist.

Narahari Y
13:23 27 Feb 18

Alois Creation
11:32 23 Feb 18

Everything is good. only one thing is required please extend the evening time.

Lucky Pandey
14:11 31 Jan 18
Thank you for all the encouragement and support :)

Lipsa Dash
14:04 18 Jan 18
Doctors are friendly. Explains well what's the problem is and how to deal with it.

Rajan Sherestha
07:32 11 Jan 18

Revathi Revathi
09:47 05 Jan 18
Nice and Clean Clinic. Doctors nice and friendly. Definitely recommend to others for treatment.

Jitender Singh Saini
10:46 03 Jan 18
clinic is nice, good tretment

Manjunath lion king
11:45 18 Dec 17
environment of clinic was really good ! I was lil nervous! But Dr Shivalika. helped with councilng . And btr treatment .

Chetan Chetz
10:42 27 Nov 17
Good experienced docter!!Good treatment experience

Khushbu Priya
13:00 29 Sep 17
Very happy with their treatment

Vishwajeet Singh
12:22 29 Sep 17

It was really a good place for dental problems..doctors are very supportive

Mahammad Rafiq
05:58 28 Sep 17
Receptionist good clinic very nice

It's very cline, too GD service....

Ajith Ajith
17:30 27 Sep 17

Kallu Dy Kallu
13:23 27 Sep 17
good treatment clinic so nice

Arun Singh
07:41 27 Sep 17

deepa deepu
07:32 27 Sep 17
reception is very nice staff all so good

Bhagvan Hassan
07:27 27 Sep 17

Narendra Reddy Tupakula
07:05 27 Sep 17

Shivakumar.s Kumar
13:56 26 Sep 17
a very well maintained and clean clinic. compassionate doctors and staff. content with consultation and treatment. will surely refer family and friends to this clinic.

Dr. Irfan Kazi
12:10 15 Sep 17
Appreciate dr. shivalika for your work....great and professional service! thank you soo much...

Prabhas Singh
17:51 14 Sep 17
Nice care and work is excellent

Shringarika Saraswat
17:44 14 Sep 17
Excellent treatment n awesome management..hum sabka dentist

vikrant verma
17:32 14 Sep 17
doctors support and treatment is found good, i would suggest people to go for sabka dentist.

vijaya vardhan
11:28 04 Jul 17
Very helpful management. And experienced docs....

virendra singh kushwah
11:26 29 Jun 17
it is a great experience with sabka dentist..thank u so much..please do visit her

SAMIR RABHA
14:23 23 Jun 17
Excellent Treatment given by Dr. Reshma.B to remove my Ten Artificial Teeth which I put in Tamilnadu from a Dentist & also I should thank to Doctor. Suchita Bhusa gave suggestion to me on 3/10/16 which I never forget in my life.

uma karthikeyan
09:53 06 Oct 16