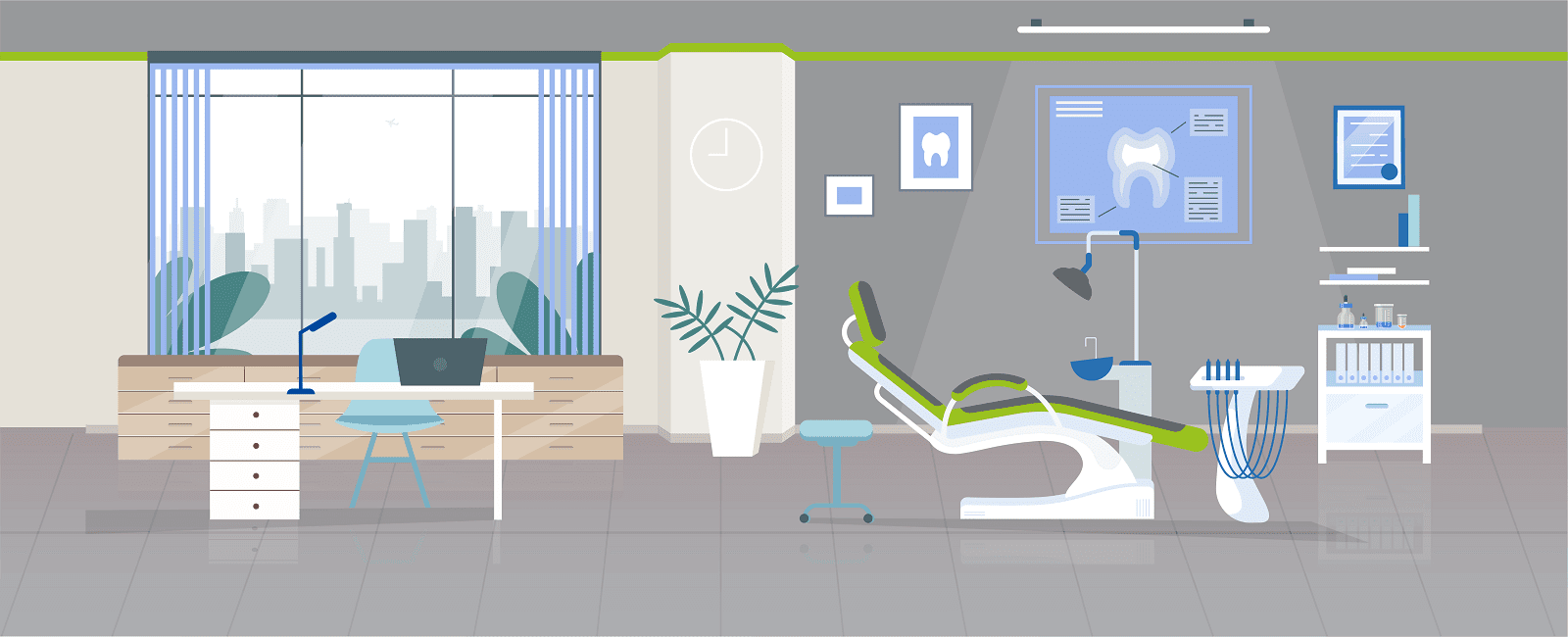 Best Dentist in Thane near me
About Sabka dentist in Thane
Looking for the best dentist in Thane? Can't seem to find the perfect one? Well, Sabka Dentist is here to solve this query and many more dental queries in your head.
With over 100 dental clinics spread over the beautiful states of Surat, Pune, Ahmedabad, Bengaluru, and Mumbai, and having over 500 dental experts, Sabka Dentist is a leader in the dental industry.
Setting a bar across, it has reached sky heights and only is working towards achieving more. With its flexible and comfortable services, there is absolutely no other dental clinic that will pop up in your head first, for any treatment!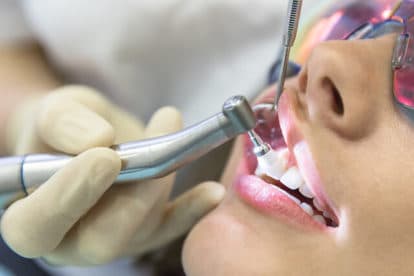 The dental experts at Sabka Dentist, are impeccable at what they do. Be it an endodontist for root canal treatment, a periodontist for gum disease treatment, an implantologist for dental implants, an orthodontist for braces, a pedodontist for child dentistry, or just a basic dentist for any oral problem, we are equipped with all that you need for your oral hygiene.
These dental experts are highly proficient, besides being extremely professional and cautious with patients. Before carrying out any dental procedure, they discuss with the patients the entire process. They leave no pieces of information behind, because we, at Sabka Dentist, value nothing more than our patient's trust.
Our dental experts are well acquainted with how important oral hygiene is, and hence, want nothing but the best for their patients as well.
The dentists at Sabka Dentist have shown their reliability over and over again, and through statistics such as 10 million patient's treatment, more than 1,50,000 root canals, more than 1,60,000 prosthetics, and many more dental treatments. Sabka dentist's dental experts in Thane are trained to provide one and all with advanced and extremely skilled dental treatment.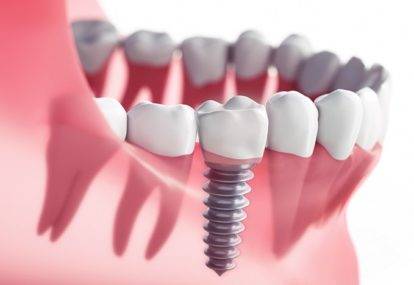 Apart from the outstanding services of our advanced dental experts, we also provide financial benefits to our patients. We have a 0% Easy Monthly Installment (EMI) option for those who cannot pay the entire amount at once.
We comprehend the importance of investing in a new place, but Sabka Dentist is a place where you will have no complaints, post an investment, be it in money or your time.
Time is valuable to each one of us, which is why we at Sabka Dentist do not waste a single second on anything futile. We work constantly, and make sure there are no delays concerning any patients' treatment.
Every patient is equal to us, and we want to make them feel like they have spent their valuable time, usefully. Rest assured, Sabka Dentist is the dental clinic that fixes it all, in a time span that makes you choose nothing but Sabka Dentist.
High standards of sterilization and high-technology instruments and procedures are rarely found around. But Sabka Dentist, in Thane, can assure you the most modern dental services, that will cause you no harm and not even burn a hole in your pocket. Hygiene becomes the top priority invariably since we only aim at bettering our patients' oral health, rather than worsening it.
The aura of the dental clinic in Thane is positive with all of its hygienic and extremely healthy equipment. The patients will face no dissatisfaction after being involved in any dental treatment at Sabka Dentist, Thane. We make sure everything is revealed to our customers and that they feel completely fine leaving their oral health in our hands.
Anybody and everybody are welcome to book an appointment with us either by visiting our website or by just making a quick visit to our dental clinic. We follow a clear, transparent process of pricing and accept cash, cheques, credit and debit cards. There are also solutions for E.M.I. which have been well elaborated and described on our website.
Since we aspire for nothing but the best for our customers, we will recommend the best payment solution for any significant or comprehensive dental procedures that match and levels up with your oral needs.
But what is certain, is that, once you engage in dental treatment or even a basic dental consultation at Sabka Dentist in Thane West, there is no way you will want to turn around and look elsewhere. We assure you quality treatments with a pleasant and calm environment, and aftercare and routine follow-ups post the dental treatment.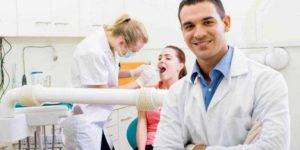 What Sabka Dentist in Thane West envisions is not just the most outstanding dental treatment, but also for people to grasp the significance and importance of oral hygiene.
It desires for people not to forsake their oral problems, and visit their dental clinic even for the smallest of pains or queries. It throws light on one of the most untouched and undervalued body parts in a person's life, that is, dental health.
Along with all the appreciation, we constantly aim to work on bettering ourselves and are always open to constructive criticism. We want what is most suitable for our customers, no matter what the scenario.
We have a constant chat helpline on our website that can walk you through the Sabka Dentist webpage. We strive to be customer-friendly so that our customers feel like they are coming to the right place for their oral health issues.
We try to combine a perfect and comfortable dental experience with supreme accuracy and precision to yield the best results. Our dental staff works hard every day to guarantee you the most wonderful dental affair you'd ever be a part of.
How can Sabka dentist in Thane help?
Sabka Dentist in Thane helps its patients to recove from any pain or to help realize the beauty of your teeth. Here is a list of certain aspects of Sabka Dentist which will help you understand how we could be of help to you:
Prioritizing treatment completion with 0 extra costs for time-bound patients.

Worthy treatment charges are based on options and costs.

A team of equipped and specialized dental experts, with constant updates and knowledge of dentistry through continuing dental education.

A wide range of dentistry procedures is made available under one roof!

Treatment techniques and instrumentation are technologically equipped and updated.

No waiting policy.
Tell me more about Sabka Dentist
If you are one of those individuals who are particular about your dental health care, you ought to pick the best when it comes to oral checkups and treatments. Dentists from Sabka dentists are frequently rated among the best dentists in Thane.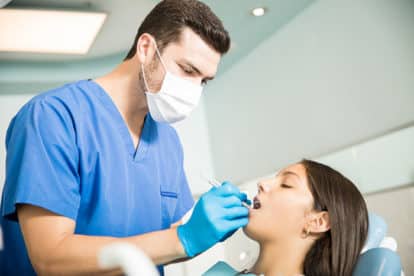 At Sabka Dentist, people not just receive world-class treatment for their tooth complications, but additionally get to enjoy among the best in-clinic patient experiences across India.
No matter the background or career of an individual, we make certain that all our patients feel comfortable and experience no issues when approaching or getting their oral health issues across to our dentists. Our dentists are one of the top dentists in Thane.
Dentists from Sabka Dentist consistently make it to the top list of dentists in Thane. We have an amazing team of dental experts and doctors and state of the art facilities within our dental clinics. Sabka Dentist was started way back in October 2010, with a single facility in Vile Parle.
Now, we have grown to more than 100 clinics in Mumbai, Pune, Ahmedabad, Surat, Bangalore, Navi Mumbai, Thane. Our team at Sabka Dentist works to encourage better oral health and aid men, women and children to feel and look good, and proudly carry their smiles.
No wonder, due to our team's perseverance and the vision to help spread smiles across the world, our dentists have frequently managed to get on the list of best dental surgeons in Thane. We have some of the best oral and maxillofacial surgeons in Thane.
Therefore, the next time you are planning to visit a dentist in Thane, our dentists should be at the top of your list of dentists in Thane. Consider us your own 'Apna Dentist' or 'My Dentist'; we can help you with your oral problems so that you can continue to spread joy and happiness across with your enchanting smile.
Office No-18, 1st Floor,Bldg No-B3,Swami Prasad Building,Above State Bank Of India, Shelar Park, Khadakpada, Kalyan West – 421301
Ofiice no.- 002 Hira niketan, Opp Syndicate Bank, Ambadi road jn, Vasai West dist thane – 401202
Shop c/09 ground floor Evershine Classique CHS LTD Survey no. 101 to 105,Vasai (E) Dist. – Thane – 401208