Dental Clinic in BTM Layout
Address: First Floor,No.773, 7th Cross, 16th Main Rd, opposite Dominos, BTM 2nd Stage, Bengaluru, Karnataka 560076.
Monday – Saturday 11 AM – 8 PM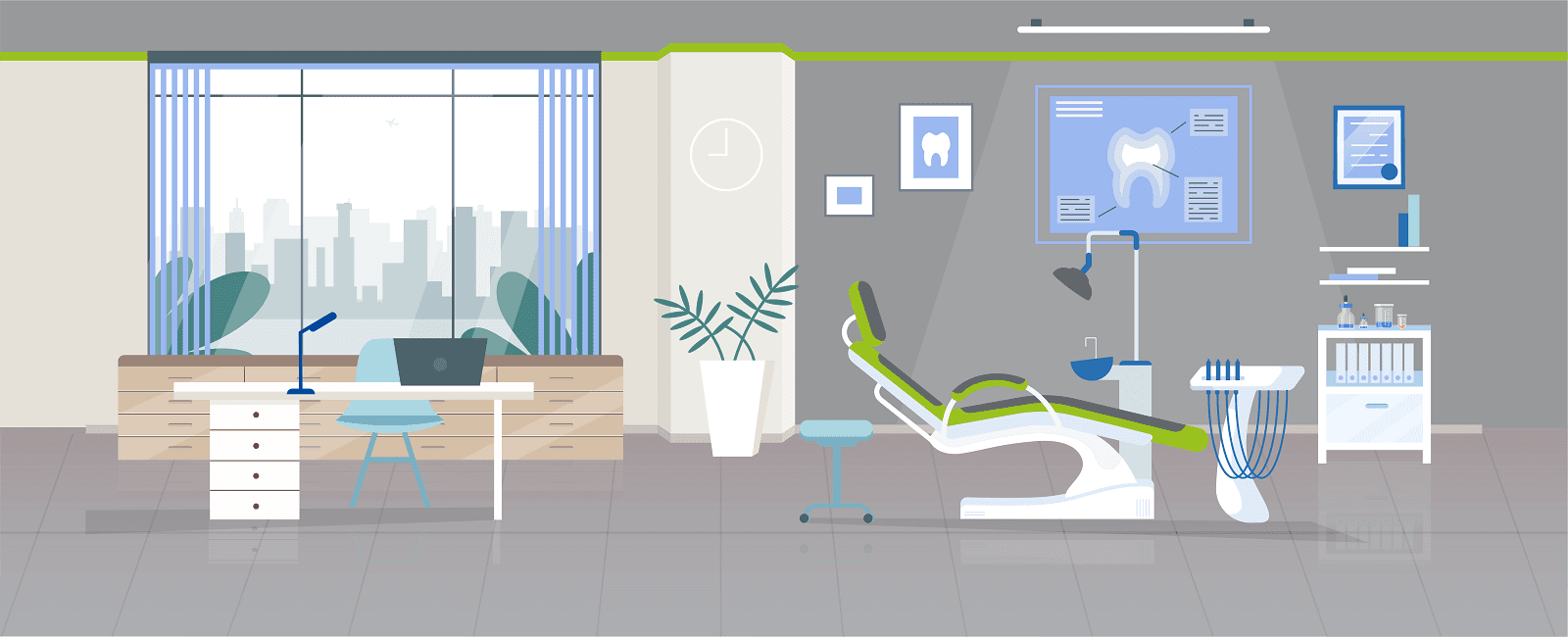 About Sabka Dentist in BTM Layout, Bangalore
Dentistry is a branch of medicine that works around treating the oral health problems. It deals with a number of sub-branches such as orthodontics, endodontics, prosthodontics, periodontics, pedodontics, to name a few. To find all of these branches, all together, in one place might sometimes be a task. But it is for that reason we have Sabka Dentist Dental clinic in BTM.
Sabka Dentist is a unique and game-changing dental chain in the dental industry in India. Not only do we charge our customers a fee that is minimal, we also give them the best quality services. We have been equipped with state of the art technology to carry out various treatments like laser dentistry, cosmetic dentistry and other modern dental procedures.
We take to heart our patients' feedback, and ensure improvement, if any complaints. Sabka Dentist aims to build a family, a huge dental family, that considers oral health as one of the top priorities in an individual's life. Hence, we also are aware of the fact that communication is one of the major obstacles between a patient and dentist/doctor. Patients are afraid to ask for follow ups or even if they did not comprehend something. But we at Sabka Dentist, major in customer support and are always active to help out our patients. As soon as you visit our website, you will agree to this, with our Chat Helpline who is always ready to help and guide you through our working methods.
With all that being said, a dentist in BTM Layout, wait, let me rephrase it. For the best Dentists in BTM Layout, Bangalore, Sabka Dentist is the dental clinic you should choose.
Treatments we offer at Sabka Dentist, BTM Layout, Bangalore
Complete Dental Checkup:Not every irregularity, or cavity can be spotted on its own by the naked eye. Our Sabka Dentist dentists therefore monitor the health of your teeth and gums to ensure that they are in good shape. An X-ray and evaluation are also included in the free checkup. Checking for any tooth decay, tooth stains, tartar are just a few of the many services that make up for regular dental tests.
Endodontics:Oral injuries can ruin that perfect smile. But with modern technology, and the skilled dentists at Sabka Dentist, this problem can be solved. Endodontics, or root canal treatment, is a specialised branch of dentistry that focuses on the treatment of the injury to the dental pulp. Endodontists save your decayed tooth using state of the art technologies like microscopes and digital imaging. When the dental pulp, i.e., the area containing the tooth's nerves and blood vessels, becomes inflamed, the endodontists remove it by numbing that area. We have endodontists at Sabka Dentist, BTM Layout, Bangalore, who ensure cautious and precise removal of the pulp. They then clean and shape the canals of the tooth and then a filling is added to the vacant area. This meticulous treatment is carried out with ease by our advanced endodontists at Sabka Dentist.
Pediatric Dentistry:Pediatrics will teach you how to care for your child's teeth. Pediatric dentistry caters to children who are below the age of 14 years. Now, a question may arise in your head, "but why can't I just take my child to my dentist?" While there is nothing wrong with that, Pediatrics have more knowledge, education and experience in dealing with a child's cavity and other oral issues that take place frequently.
Prosthodontics:Prosthodontics specialises in mouth restoration, that is, bringing back your misaligned, discolored, fractured tooth to its original shape, color, position. It also involves the replacement of missing teeth. Prosthodontists at Sabka Dentist work with achieving the goals of comfort, natural appearance, and normal oral function of the replaced new tooth. Prosthodontists are skilled at natural work such as :

Crowns: If a tooth is 50% gone, prosthodontists usually replace it with a crown, ceramic or zirconium. It is basically a cap on top of a damaged tooth.
Bridges: A thick replacement tooth, usually made of porcelain, that is hooked or permanently cemented on to the other teeth in your mouth to improve stability.
Dentures: Dentures are removable equipment, that take care of and replace missing teeth.

Tooth Extraction:Toothaches are usually the first of many complaints that patients have. And some, are so severe that they require extraction of the tooth in pain. Local anesthesia is usually injected in the area around the painful tooth of the patient, and thus the region around the tooth is numb, making the extraction process simpler and much less painful. Our dentists at Sabka Dentist would surely make it a pleasant dental extraction, one that will not hurt.
Periodontal Disease Treatment:Periodontal disease is an inflammatory disorder which affects the gums and other parts of the jaw that sustain the whole jaw. The main element that causes it is tartar, that causes bleeding and your teeth, in turn, become highly prone to cavities and other oral issues. To treat this disease, periodontists scale and polish the teeth, removing the tartar permanently.
Orthodontics (Braces):

Smile your heart out. We, at Sabka Dentist work towards building that confidence of our patients. Patients come in with misaligned teeth, which require only one solution ; braces or orthodontic treatment. Our orthodontists work hard and create a bracket or brace set that sits perfectly onto the set of teeth of the concerned patient.
Teeth Whitening:Bleaching is an effective method of whitening discolored teeth. The dentist either recommends a teeth whitening toothpaste or else performs the procedure in a one time session. A protective ointment is applied to the set of discolored teeth, after which bleach is applied. This is very effective as your smile will now look brighter than ever.
Cosmetic Dental Treatment:Cosmetic Dental Treatment helps improve chipped, fractured, discolored, mishapped, or damaged teeth. It is the other or alternative word for 'smile makeover'. There are various types of cosmetic dentistry, some of which are:

Dental Veneers: Veneers are a thin film or shells that are bonded to the front of the teeth, bringing about a huge change in the appearance of the teeth.
Dental Bonding: A durable plastic material is applied onto the tooth and is toughened using laser technology, fixing it to the natural tooth.
Dental Implants: These are replacement teeth that are inserted into the bone of the jaw of the missing tooth.
How to find the right dentist in BTM Layout, Bangalore?
Choosing a dentist may not be that tough, you might think? Well, let us see what are the factors that we need to pay heed to while choosing a dentist :
What are the dentist's qualifications?
Is the dental clinic equipped with all types of dental services?
Is it beneficial to you in the aspect of location?
Does the dental clinic adhere to your budget?
Are the timings of the dental clinic convenient for you?
Is the dental staff helpful to you?
Is the website functional, and legit?
We at Sabka Dentist in Satellite, Ahmedabad follow the STEEEP fundamental policy :
Safe
Timely
Effective
Efficient
Equitable
Patient-centered
STEEP is used by the ADA as a standard measure of quality care. To witness this, and experience all of it, do visit our dental clinics in BTM Layout, Bangalore.
How can Sabka Dentist help?
In Mumbai, Pune, Bangalore, Surat and Ahmedabad, Sabka Dentist has more than 100 functioning dental clinics. It meets fundamental principles and guidelines to ensure careful follow-up to every dental treatment. It has all the therapies from root canals to cosmetic dentistry, pedodontics, periodontics, and so much more.
The dentists at Sabka Dentist have shown their reliability over and over again, and this has been evident through statistics such as 10 million patients treatment, more than 1,50,000 root canals, more than 1,60,000 prosthetics, and many more dental treatments. Sabka dentist's dentists are trained to provide one and all with professional dental treatment.
Sabka Dentist's culture is not only highly professional, but very relaxed as well. Our dentists treat our patients with the utmost care to ensure they are always at ease before any treatment. We encourage hard work, discipline in ourselves, integrity, desire, and ambition. We work to better ourselves, and set the bar so high, that our patients need not think twice before choosing us.
In the dental sector, we have been developing till we reach the highest spot in the sky. We are ambitious, and wish nothing but the best for every person that steps in to our dental clinics. We offer services that extend to even laser and cosmetic dentistry, technologies that have not been in force in many of the dental clinics in India.


Tell me more about Sabka Dentist, BTM Layout
If you are particular about your dental hygiene, you need to select the best when it involves oral checkups and treatments. Sabka Dentist is consistently ranked as among the best dental clinic in BTM Layout, Bangalore. At Sabka Dentist, people not just receive first-class treatment for their oral complications, but will also get to enjoy among the best in-clinic patient experiences across India. Irrespective of the background or profession of an individual, we guarantee that all of our patients feel at ease and experience no challenges when approaching or getting their oral health issues across to our dental surgeons. We are among the top dental clinic chains in BTM Layout, Bangalore, and have a legacy that is unmatched by any other dental clinic in BTM Layout, Bangalore, India. Our dentists are undoubtedly some of the best dentists in BTM Layout, Bangalore.
Sabka Dentist often makes it to the list of best dental hospitals in BTM Layout, Bangalore, owing to our excellent team of dental experts and doctors, and high tech facilities within our dental clinics. Sabka Dentist was started way back in October 2010, with a single medical clinic in Vile Parle. Currently, we have grown to around more than 100 clinics in Mumbai, Pune, Ahmedabad, Surat, Bangalore, Navi Mumbai, Thane. Our team works to encourage better oral health and aid people to truly feel and look good and proudly carry their smiles. No wonder, due to our team's commitment and vision to help spread smiles across the world, we have consistently managed to get on the list of top dental hospitals in BTM Layout, Bangalore.
Hence, the next time you plan on visiting a 'teeth hospital in BTM Layout, Bangalore, we should be at the top of your list of dental hospitals in BTM Layout, Bangalore. Consider us your own 'Apna Dentist'; our dentists are some of the best dentists in BTM Layout, Bangalore, and we will help you with your dental troubles so that you can continue to spread joy and happiness across with your delightful smile.