Dental Clinic in BTM Layout
Address: First Floor,No.773, 7th Cross, 16th Main Rd, opposite Dominos, BTM 2nd Stage, Bengaluru, Karnataka 560076.
Monday – Saturday 11 AM – 8 PM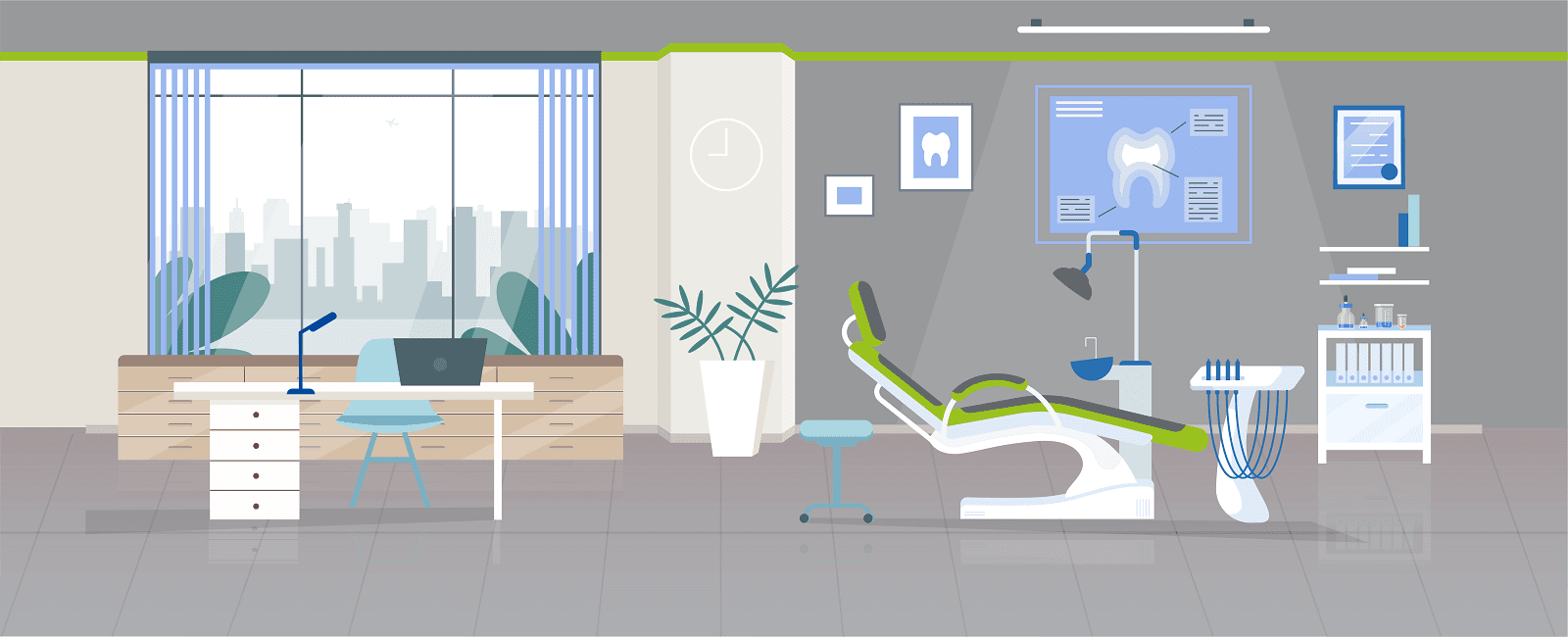 I'm so happy that Doctor Harish - Orthodontist make me Smile and laugh better 😀😄 . He is very good at his treatment and the way he treats the patients. Thank you Doctor @Harish and team

Mathan Sakthi
13:21 19 Oct 21
Very good service and satisfied with my wife implant treatment I recommend to others thanks

Premji Patel
12:19 19 Oct 21
I visited the place by checking Google and they provide good service and treatment.My doctor is Anoop and he's good and friendly.He said like you don't need to worry, it's my duty to set my teeth straight.I left it. I stopped asking questions much. It's been 2 years since I got my braces. Because of covid and lockdown it got extended.But they call everytime if I'm ok to come visit for the monthly checkupI go like once in 2-3 months as in out of state

Kolla Jagadeesh
09:36 08 Oct 21
Very good experience doctor and friendly staff.i love the way they provide service .I love sabka dentist

sunil bsty
12:22 14 Sep 21

Really it was very good doctor and good treatmentI think bit expensive .Cleanliness, neatness and covid protocols followedOverall very good

khaja sharffuddine
12:02 17 Jul 21
Best service I ever had and I would suggest it for all to surely visit.

Traveleatomaniac
07:44 01 Jul 21
Good service, professional doctor and very prompt response and solutions. I found them very accommodating and they explained everything quite clearly. Hygienic place with all the safety measures followed 👍🏻

Vaishali Anand
12:58 20 Apr 21
One of the best place for someone who are suffering with tooth problems.Thankyou very much to Dr. Sneha who brought my smiles back 😀😃

satish kumar
13:04 09 Apr 21
Hygienic place, patient friendly they call and remind your appointment. Surely would recommend a visit for oral issues.

archana kannan
06:00 04 Apr 21
Dr Sneha Gupta offers very efficient and friendly service. Highly recommended and wouldn't consider going anywhere else. And the clinic staff were well mannered too.

Kumaresh Raju
08:01 24 Mar 21
Best dentist in BTM. Must go for all kind of dental problem. Doctors and Staff are nice .

Prashant Tripathi
12:09 12 Mar 21
Root canal treatmentNice service and very good treatment for this pandemic situation..

Saikat Basu
10:46 03 Mar 21
Nice ambience, well mannered and friendly staff, hygienic place, 100% recommended place for dental issues. Doctors explain the problem, cause and solution in a well understandable way. Impressed at my first visit itself. Would visit again.

Syed Zabiulla
10:55 24 Feb 21
Dr Sneha was Very polite I just gone to free dental checkup

Nahida Banu
17:25 12 Feb 21
Yes it was good to visit sabka dentist clinic, they will provide all the treatments in very affordable price

raghavendra prasanna
11:45 06 Feb 21
The staff was very friendly, and the doctor (Dr. Namrata) explained everything patiently and answered all my queries too. The prices of Sabka Dentist are also much cheaper than other dental clinics, which is especially helpful if you're a student. All covid guidelines were followed, and the entire experience was very pleasant.

Very good place and affordable prices only .And Doctor Sneha / neeha I don't the name exactly she treated very well and did tooth cleaning at best for me 👍.One thing I am not K , Doctor didn't show her face😁. Might be because of Corona 🏃🏃.

It was a regular dental check up & it went very smooth. The dentist checked properly & answered all my queries. Overall it was nice experience.

Ziaul Hussain
18:23 23 Jan 21
Hi,Today I have taken a Complete Dental Check-up at Sabka Dentist with reasonable price.The hospitality is very good.The staff was very polite and respectable.andManily need to say @Dr Sneha Gupta Thanks for the detailed explanation of dental health care and treatment was extremely Good .

Clinic is hygenic, Staffs are professional and they treat people with humble

It's my first visit. doctor is professional and gave me all the information I needed I've decided to continue with treatment. By the way I went thier to implant one of my tooth.

Gavisidda Gadagi
05:47 06 Jan 21
Doc Harish sir doing extremely good and the way he approaches to patients in good way...I suggest everyone to contact Harish on dental issues

santhosh kumar
13:14 24 Dec 20

Manju Hegde
07:52 19 Dec 20
Dr Sneha did a very good job for my mom's root canal treatment...also didn't even feel anything for teeth cleaning.....others can literally bled ur gumsSabka dentist is very reasonable and has followed all safety measures..... fantastic service and very understanding and supportive staff

Shamina Begum
06:57 19 Dec 20
I am totally sertisfied with the treatment & Dr Sneha Sharma really very good for dental treatment & the after treatment also given guarantee card for 10years of validity period actually it's a very good for next time free of cost general treatment thank to dr Sneha & all the staff & sabka dentist clinic.

Indrajit Mohanty
13:01 02 Nov 20
Doctor and staff were very professional. Got my treatment done for root canal. During corona, safety measures were properly taken.

Sarthak Kumar Rath
07:01 30 Oct 20
The doctor is very helpful and explains everything in detail. The treatment is good and satisfactory. Charges are also decent.

Dhiroj Kumar Mohanty
10:02 16 Oct 20
The treatment was done with very professional manner without any waiting time.i would definitely recommend this clinic to anyone who wants a good clinic to go to and have there teeth fixed.

abinash bindhani
13:23 05 Oct 20
I have undergone braces treatment here,I can see positive result..Dr Anup and all the staffs were very much supportive throughout my treatment for the perfect result.

Archana Prusti
11:54 31 Aug 20
Very good approach by Doctor Anup, and whole team is very nice, Thank you Sabka dentist BTM...

Manju.S.R Seelanere
11:28 31 Aug 20
Had come for a root canal treatment and filing. Doctor Sneha was really nice and the entire treatment was doen pretty well. Considering the pandemic situation, they are taking all precautions.

sayak bhattacharjee
13:44 25 Aug 20
Talking all the measures during this pendemic.

brahma_veda sansthan
11:51 15 Aug 20
One of the best Dental clinic.Dr. Anoop's service is stupendous and wordless. Staff's behaviour towards customers are appreciable.

Painless treatment and humble staff


Rahul Prabhakar
12:44 31 Jul 20
Decent experience. Thoroughly explained the problem and scaling treatment was good.PS: Unbiased review, though I got a message asking for review from their side.

Vaibhav Jain
18:08 06 Jun 20
I am fully satisfied and love environment one the bestdental click in btm layout 😊

Puspendra Chaubey
15:33 11 Mar 20
Very amazing place for braces treatment... From receptionist to the doctors all are very professional and great ambiance... I'm getting my braces done because of gaps and its going pretty well... Very happy with the experience....

Nadira Afreen
13:12 11 Mar 20
Had best experience in getting my rootcanal along with the teeth alignment, nice hospitality and polite staffs, i would recommend anyone who wants a happy smile always.

amrith roxstein
12:11 09 Mar 20
From the way of receiving and explaining about the issue and way of treatment is good. We have taken treatment for crowing for 2 teeth and it is good.

D Rajasekhar
06:51 07 Mar 20
Service nd good staff ,doctor were very nice ..... Good receptionist she was very nice person..... . And i would recommend to visit the clinic happy with the service and treatment

Tabassum Hajira
16:14 04 Mar 20
Its Good dentist. Knowledgeable doctor & good communication having. I had implant successfully & got a 10 years warranty card .Dr.will understand our problems so that way they will give treatment .So I am very happy to tell we can go for make a strongest teeth .There is EMI options also available. Even my wife had treatment. Root canal & implant.Thanks Sir/Madam.

Jayanna Asha
10:14 02 Mar 20
Hey this clinic was good and mainly organised with the set process

yelamarthi vamsi krishna
12:39 29 Feb 20
The service quality is good and cheap.

rituparna panigrahi
14:44 26 Feb 20
Doctors are experienced ...Best clinic for dental treatment.

Vicky Chand
13:14 25 Feb 20
i am glad to visit this place #sabka dentist doctor is so polite and beautifull and have an experience also thanks to you sabka dentist.

LALBABU SAH
10:46 24 Feb 20
Had a very good and safe experience. Doctor are really supportive and helpful. Advices were very genuine with no cheat.

Pallavi Gupta
12:26 18 Feb 20
Well experienced doctors & taken very good carePrice is very reasonable for treatment

One of the best Dental clinics in Bangalore. Recommending to all who seek any dental treatments.Dr. Anoop's service is stupendous and wordless. Staff's behaviour towards customers are appreciable.

BEAUNY DENNY Fernandez
14:34 15 Feb 20
Advance equipments..... good doctor's.... affordable fee:)