Dental Clinic in BTM Layout
Address: First Floor,No.773, 7th Cross, 16th Main Rd, opposite Dominos, BTM 2nd Stage, Bengaluru, Karnataka 560076.
Monday – Saturday 11 AM – 8 PM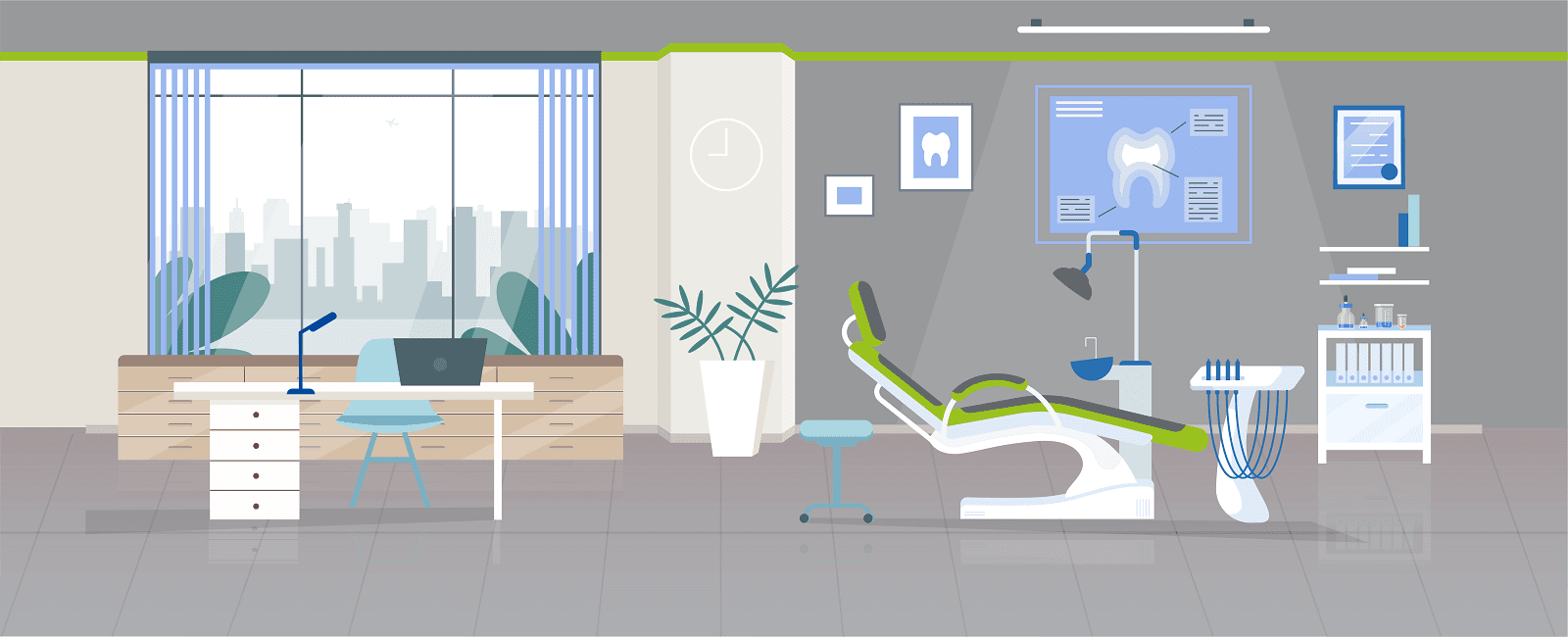 Root canal treatmentNice service and very good treatment for this pandemic situation..

Saikat Basu
10:46 03 Mar 21
Nice ambience, well mannered and friendly staff, hygienic place, 100% recommended place for dental issues. Doctors explain the problem, cause and solution in a well understandable way. Impressed at my first visit itself. Would visit again.

Syed Zabiulla
10:55 24 Feb 21
Dr Sneha was Very polite I just gone to free dental checkup

Nahida Banu
17:25 12 Feb 21
Yes it was good to visit sabka dentist clinic, they will provide all the treatments in very affordable price

raghavendra prasanna
11:45 06 Feb 21
The staff was very friendly, and the doctor (Dr. Namrata) explained everything patiently and answered all my queries too. The prices of Sabka Dentist are also much cheaper than other dental clinics, which is especially helpful if you're a student. All covid guidelines were followed, and the entire experience was very pleasant.

Very good place and affordable prices only .And Doctor Sneha / neeha I don't the name exactly she treated very well and did tooth cleaning at best for me 👍.One thing I am not K , Doctor didn't show her face😁. Might be because of Corona 🏃🏃.

It was a regular dental check up & it went very smooth. The dentist checked properly & answered all my queries. Overall it was nice experience.

Ziaul Hussain
18:23 23 Jan 21
Hi,Today I have taken a Complete Dental Check-up at Sabka Dentist with reasonable price.The hospitality is very good.The staff was very polite and respectable.andManily need to say @Dr Sneha Gupta Thanks for the detailed explanation of dental health care and treatment was extremely Good .

Clinic is hygenic, Staffs are professional and they treat people with humble

It's my first visit. doctor is professional and gave me all the information I needed I've decided to continue with treatment. By the way I went thier to implant one of my tooth.

Gavisidda Gadagi
05:47 06 Jan 21
Very good service and satisfied with my wife implant treatment I recommend to others thanks

Mukund Patel
14:52 30 Dec 20
Doc Harish sir doing extremely good and the way he approaches to patients in good way...I suggest everyone to contact Harish on dental issues

santhosh kumar
13:14 24 Dec 20

Manju Hegde
07:52 19 Dec 20
Dr Sneha did a very good job for my mom's root canal treatment...also didn't even feel anything for teeth cleaning.....others can literally bled ur gumsSabka dentist is very reasonable and has followed all safety measures..... fantastic service and very understanding and supportive staff

Shamina Begum
06:57 19 Dec 20
I am totally sertisfied with the treatment & Dr Sneha Sharma really very good for dental treatment & the after treatment also given guarantee card for 10years of validity period actually it's a very good for next time free of cost general treatment thank to dr Sneha & all the staff & sabka dentist clinic.

Indrajit Mohanty
13:01 02 Nov 20
Doctor and staff were very professional. Got my treatment done for root canal. During corona, safety measures were properly taken.

Sarthak Kumar Rath
07:01 30 Oct 20
The doctor is very helpful and explains everything in detail. The treatment is good and satisfactory. Charges are also decent.

dhiroj kumar
10:02 16 Oct 20
The treatment was done with very professional manner without any waiting time.i would definitely recommend this clinic to anyone who wants a good clinic to go to and have there teeth fixed.

abinash bindhani
13:23 05 Oct 20
I have undergone braces treatment here,I can see positive result..Dr Anup and all the staffs were very much supportive throughout my treatment for the perfect result.

Archana Prusti
11:54 31 Aug 20
Very good approach by Doctor Anup, and whole team is very nice, Thank you Sabka dentist BTM...

Manju.S.R Seelanere
11:28 31 Aug 20
Had come for a root canal treatment and filing. Doctor Sneha was really nice and the entire treatment was doen pretty well. Considering the pandemic situation, they are taking all precautions.

sayak bhattacharjee
13:44 25 Aug 20
Talking all the measures during this pendemic.

brahma_veda sansthan
11:51 15 Aug 20
One of the best Dental clinic.Dr. Anoop's service is stupendous and wordless. Staff's behaviour towards customers are appreciable.

Painless treatment and humble staff


Rahul Prabhakar
12:44 31 Jul 20
Decent experience. Thoroughly explained the problem and scaling treatment was good.PS: Unbiased review, though I got a message asking for review from their side.

Vaibhav Jain
18:08 06 Jun 20
I am fully satisfied and love environment one the bestdental click in btm layout 😊

Puspendra Chaubey
15:33 11 Mar 20
Very amazing place for braces treatment... From receptionist to the doctors all are very professional and great ambiance... I'm getting my braces done because of gaps and its going pretty well... Very happy with the experience....

Nadira Afreen
13:12 11 Mar 20
Had best experience in getting my rootcanal along with the teeth alignment, nice hospitality and polite staffs, i would recommend anyone who wants a happy smile always.

amrith roxstein
12:11 09 Mar 20
From the way of receiving and explaining about the issue and way of treatment is good. We have taken treatment for crowing for 2 teeth and it is good.

D Rajasekhar
06:51 07 Mar 20
Service nd good staff ,doctor were very nice ..... Good receptionist she was very nice person..... . And i would recommend to visit the clinic happy with the service and treatment

Tabassum Hajira
16:14 04 Mar 20
Its Good dentist. Knowledgeable doctor & good communication having. I had implant successfully & got a 10 years warranty card .Dr.will understand our problems so that way they will give treatment .So I am very happy to tell we can go for make a strongest teeth .There is EMI options also available. Even my wife had treatment. Root canal & implant.Thanks Sir/Madam.

Jayanna Asha
10:14 02 Mar 20
Hey this clinic was good and mainly organised with the set process

yelamarthi vamsi krishna
12:39 29 Feb 20
The service quality is good and cheap.

rituparna panigrahi
14:44 26 Feb 20
Doctors are experienced ...Best clinic for dental treatment.

Vicky Chand
13:14 25 Feb 20
i am glad to visit this place #sabka dentist doctor is so polite and beautifull and have an experience also thanks to you sabka dentist.

LALBABU SAH
10:46 24 Feb 20
Had a very good and safe experience. Doctor are really supportive and helpful. Advices were very genuine with no cheat.

Pallavi Gupta
12:26 18 Feb 20
Well experienced doctors & taken very good carePrice is very reasonable for treatment

One of the best Dental clinics in Bangalore. Recommending to all who seek any dental treatments.Dr. Anoop's service is stupendous and wordless. Staff's behaviour towards customers are appreciable.

BEAUNY DENNY Fernandez
14:34 15 Feb 20
Advance equipments..... good doctor's.... affordable fee:)


Superb 💐 doctor is well knowledgeable nd friendly behaviour. 👍 👍

Mukesh kumar Yadav
08:01 14 Jan 20
Friendly nature with all patients.

RAHUL KUMAR
13:34 11 Jan 20

Nishigandh Joshi
08:22 08 Jan 20

Tuhin Pal Bhowmik
07:51 01 Jan 20
Well trained doctors with latest equipments. Pain-free cleaning of teeth.

T shamsher
12:14 25 Dec 19
I will feel happy to visit again for my teeth problem, sneha is best consultant to solve my issue got the root canal treatment...the doctor was so good and staff and good receptionist.

Yuvaraj Yuva
13:05 21 Dec 19
Got cleaning done. Good service done by Doctor.

Sibaram Patro
11:32 18 Dec 19
My first visit, good friendly and well practised staff, with Doctor ... Recommendable

ibrahim bhmik
12:25 13 Dec 19
Very good experience, you must visit atleast once.


I'm happy with the treatment .. it was pleasure visiting the dentist

Amruth kadam
12:47 24 Oct 19
Excellent.. The doctor was awesomePolite behavior and expert .

Debadatta panda
12:37 24 Oct 19

saadiya naireen
10:59 19 Oct 19

Lakshmikanth V
10:01 19 Oct 19
Good place and value for the money

Surya Reddy
07:38 19 Oct 19
The Way she Treat it excellent, Fully satisfied,Worthy Money

Praveen Kumar
08:20 18 Oct 19
Nice treatment and ambience is good

Chaithu Mode
14:26 17 Oct 19

Suvitha George
06:59 13 Oct 19
It was a good experience. Service and Staff is good.

Amit Nahar Jain
12:54 07 Oct 19
Very affordable and amazing service

JeshA Vlogs
14:12 04 Oct 19
Good service. Good and beautiful satff

ameen shekh
09:54 28 Sep 19
Good experience at Sabka dentist BTM, Friendly doctors, they explain all the consequences of the treatment well in advance. Prices are nominal for the quality they provide.

Jesudas Lobo
08:53 24 Sep 19
I have opted for deep cleaning..it was very good.only thing is I had booked an appointment at 12:15pm and I have waited for more than an hour for my turn. Please give appointment for 1 patient for each 15min.

Jeshani Dsouza
10:42 21 Sep 19
Excellent customer service and very knowledgeable and polite staff.

Ashutosh Mishra
10:24 20 Sep 19
Good place, friendly people, awesome treatment

Rizwanulla Khan
10:01 20 Sep 19
Good service yes I'm happy

Meghnath Routh
10:32 14 Sep 19
Dr. Miss Purushothaman was really good... She explained very well the procedure & is good at wat she is doing!Would refer anyone who needs a dentist!

Rohith Shet
19:22 12 Sep 19

Jahar Bhattacharjee
13:13 02 Sep 19
Good doctor and good support staff

Nagoor Basha
10:30 29 Aug 19
Excellent experience, nice and friendly docs, supportive staff, great place for teeth treatments.

Lalit Sharma
10:23 27 Aug 19
Dr sneha, did service well.

chethan chinna
12:02 23 Aug 19
It's very good ..very nicely clean my teeth.. I'm very happy with nurses speeking Kannada,I'm sorry I forgot doctor name.The doctor is *****Ambiance is *****Particulars *****Welcoming is *****Overall ******Thank you

Datta Honnavar
11:42 23 Aug 19
The doctor Sneha is very committed in her work and does it with complete patience. All the doubts were cleared. Highly satisfied with the treatment received.

kapil saini
11:41 21 Aug 19
Dr sneha, was very patient and good service

Ancy Antony
07:17 21 Aug 19
Great place to get dental services

Prashant Dash
03:51 20 Aug 19

Dharmendra das adhikari
07:15 17 Aug 19
Very good services for teeth cleaning

Anirban Dutta
09:28 14 Aug 19
I have done my RCT by Dr Sneha. Good services and within 6 sittings it was completed. Cleaning will be done with the minimal amount. For every appointment u will get a confirmation call and as of my experience Best dental clinic which you can visit.

Amruthavarshini K P
07:30 14 Aug 19
It's good ..very nicely clean my teeth.. I m happy...

Heena Poptani
10:22 13 Aug 19
Really nice service and best price you will get anywhere. Dr Pooja excellence of cleaning is much appreciated

Niket Kumar
14:33 12 Aug 19
Excellent cleaning done by neha

Amar Kumar
14:18 10 Aug 19
We came here for tooth extraction of my Mom. The services and hospitality provided by the BTM clinic is amazing. They have very professional staffs and speciality Dr. Sneha is a very humble and expertise in her field. We had taken other opinion too like appollo and other renown clinics but the treatment satisfaction like follow ups and cost and the whole process is at best here. The best part is that they will call for follow ups even after the process is done. So what else you could expect. I would highly recommendt sabka dentist btm second stage clinic and Dr.Sneha is best dentist we met so far!

Priyanka Das
12:22 02 Aug 19
I have visited sabka dentist recently, I got treatment for my teeth as i had stains due to flouride deficiency. I had veneers:) Treatment was so good.. Doctors are so good and treat well.

I was taken treatment for teeth cleaning and filling if one teeth, compare to other it's better, and very less price, and doctor D Ramya is very friendly.Thank you!M Mohammad Rafi


Obalanarasimha G
10:58 05 Jul 19
I had a grate experience .had RCT done hear.very supportive staff and receptionist. Well qualified doctors..thank you doctor.

It's very good treatment given for root canal

Staff and doctors are very friendly.

Chandni Ansari
12:43 26 Jun 19
I have done the treatment of root canal and cap fixing.And finally there is different filling inside of mine,really i am soooooooo happy.Thank u very much sneha mam and sabka dentist.

M.Madhaba Patara
07:18 26 Jun 19
Got my braces treatment done here. Satisfied with the treatment.

Ruqayah Tabassum
09:21 22 Jun 19

Good experience good doctors

Anil Kumar
06:55 04 Jun 19
Service was good and receptionist welcomes every well and doctors was very well matured and treatment satisfied

Jagadeesh Yadav
12:00 11 May 19
Responsible and friendly doctors. Had been here for twice and it was a nice experience.Thanks Dr. Ramya Dumpa & Receptionsit Lavanya for your nice response.

ravi chander
08:07 11 May 19
Great place with good and quick service. No consultation charges as well.

Sai Swaroop
14:24 06 May 19
Best place for teeth treatment and friendly doctors...

Shivani Kshirsagar
14:04 04 May 19
Excellent service, friendly staff

Joel Suares
07:47 03 May 19
I will feel happy to visit again for my teeth problem, sneha is best consultant to solve my issue

mohamed ali
10:31 02 May 19
Good service with polite behavior.

Parth Hansalia
10:34 20 Apr 19
I got my rtc done I had a good experience and good service

Tanveer Ahmed
06:42 19 Apr 19

NARAYAN BADAMI
12:42 18 Apr 19
I got a root canal treatment by Dr. Sneha Gupta. The doctor and all the staffs are friendly.

Rajesh Jha
11:23 17 Apr 19
Cleaning N filling completed. Polite and cooperative people.

Sambodhan Dhammapathee
14:25 16 Apr 19
Had rct done . Excellent service

Abdul M Khan
12:17 15 Apr 19

pratik pathak
11:29 05 Apr 19

SDMS CHANNEL
06:09 29 Mar 19
Doc is very nice. She handle patients with care. Must visit if you have any dental problem.

Amit Saxena
10:02 27 Mar 19

Stephin Bangalore
07:54 27 Mar 19
Quality treatment. Good staff..friendly doctors ..potile reasptionlist..clinic maintenance is very nice nd very clean..totally I would recommend people to go there and take a treatment...😆😀I am very happy with the treatment..

Venkatesh Venky
11:11 25 Mar 19
I got knw about sabka dentist by website and u got the root canal treatment...the doctor was so good and staff and good receptionist she was very polite...

Abhi Sandy
07:31 23 Mar 19
I got the laser treatment in sabka dentist BTM layout it was pain less and good treatment thanks for doctor


I got scaling done by Doctor at Sabka Dentist BTM very good experience and good service

anil bhardwaj
13:29 13 Mar 19
Quality treatmeant, Had 3 root canal done here. Very supportive staff and doctors. Dr. Sneha, Dr. Sachi was very suppportive. All the spportive staff including lavanya was very polite and helpfull in the course of treatment.

shubham choudhary
07:27 13 Mar 19
Very professional and excellent service.

Tabarak Ali
17:41 06 Mar 19

Shan kumar Narzary
09:16 06 Mar 19
I took route canal treat in Sabka the treatment was very nice and all staff are very much frndly.

gc venki royal
13:55 04 Mar 19
I have got filling and cleaning. Experience was good. I found my front broken teeth back . Doctors are very good and polite, and their great suggestion and decision in saving our teeth.

Vinay Kumar
08:18 04 Mar 19
I am done with my "RCT" and Crown and m fully satisfied with the treatment and services.

Vishakha Singh
13:23 02 Mar 19
I got a root canal treatment. In sabka dentist by Dr shachi Singh it was good treatment... And gud staff and good treated resaptionlist..

Srijesh .S
07:59 01 Mar 19
It was a good experience. I appreciate Dr Sneha ' s patientence to patient

I got to know about sabka dentist through social media..Had a great experience with Dr.Sneha Gupta . She was very polite and helpful..I would highly recommend people to visit. I got my treatment done before I had expected.

Naughty Gannu
03:00 22 Feb 19
Root canal treatment thank u soo much for Dr.Sneha Gupta

Chinni Cherry
14:28 21 Feb 19
I got the cleaning done...in less price thks for dr shachi singh she is my doc..

Shwetha Baby
11:07 19 Feb 19
Good service, at nominal price

The service is excellent, have good staff.

Pradhumn Sharma
14:50 07 Feb 19

vishwanath Diggi
12:40 06 Feb 19
I have got treatment for Rct and crown change.It was completed very well by dr Shachi.Highly recommended.

Sushil Kumar
10:18 29 Jan 19
Excellent service and great staff. I got root canal and bridge treatment by Doc.Sneha and I am super satisfied with my treatment.

Sneha Pawar
14:47 12 Jan 19
It was an a great experience because of best doctors and well maintained clinic. They also follow up on appointments. I recommend for all kinds of dental treatment, undergone RCT and it's fine now. Thank you!!!

Gayathri Gowda
11:49 10 Jan 19
I have completed my braces treatment at BTM sanka dentist.Thank you BTM team for guiding and providing tips to maintain healthy teeth and gums.

Shahnaz Husniya
11:05 31 Dec 18
I Would like to say thanks to Dr Neha im very happy with sabka dentist service i taken root canal treatment ....thanks to sabka dentist and there all employees

sumalatha d r
07:02 20 Dec 18
Excellent experience for the 2nd time since last year! Pleased with the explanation of cause and effect of plaque/calculus treatment(scaling/cleaning/polishing) and the periodic check up required for the same from Dr. Shachi Singh. Also, got advised on need to keep a good dental hygiene using gum gel/luke warm saline water rinse regularly with discipline. No compromise on quality which comes at a price but happy with the discount offered and the complementary presents for repeat customers! Future treatment of foreseeable problems was also discussed.

Dhrubajyoti Sahu
07:10 19 Dec 18
I got the root canal treatment with Dr shachi Singh it was painless treatment I am very thank full time Sanka dentist....im very happy with the treatment

Thodeti Venkatesh
12:39 17 Dec 18
Nice plave and very good counseling

Prathamesh Choughule
11:58 17 Dec 18
Good service and helping to remove the problem

Mayank Jain
08:29 15 Dec 18
RCT was done with a lot of precision by Dr. Shachi. Polite staff and doctors around. Dr. Sneha was good with my cavity fillings. Thanks!

Monideepa Chakravarty
10:26 12 Dec 18
Iam satisfied with the treatment

Shaziya Kousar
10:37 10 Dec 18
I got the cleaning on sabka dentist it's very clean and tks for Dr shachi

Rajesh Pawar
07:03 10 Dec 18

Good & nice response... Somewhat I am scared

Selvan1992m M
14:28 08 Dec 18
Thk u for sabka dentist I did the teeth cleaning it's very good this fir Dr shachi sing

GASHA TECH
14:27 08 Dec 18

Lavanya Gowda
07:10 06 Dec 18
Good treatment. I got a root canal and filling. It's good for both adults and children and good value for money.

Swarna AjayKumar
11:17 21 Nov 18
Dr Shachi Singh handled my root canal treatment process with utmost care and responsibility.thanks to her 😊

Vimalraj P.M
10:11 01 Nov 18
My experience in sabka dentist is really very good.For treatment """Dental Fillings"""..Doctors are very good supportive and caring of patients.I recommend n my rating is 5star :)☺️

Very good treatment for RCT

viral news
11:55 31 Oct 18
Service was very good. My doctor was Sneha.

Suman Kalva
07:52 28 Oct 18
Got a perfect treatment in less time than expected and the staffs over there are too friendlyRoutine is properly maintained and the price is also affordableI got my treatment done here which was more than expected

Laxman Pant
07:10 23 Oct 18
Got my root canal treatment & Cap here,my experience was fantastic as it was PAIN LESS. I would highly recommend SABKA DENTIST BTM,Doctors are very good and experienced, as well as support staff. :)

princess Pai
11:06 10 Oct 18
Dr shankarFantastic treatment from sabka dentistIam fully cured withini 1 and Half year for my clip treatment..😀

Srinivas Murthy
15:36 06 Oct 18
Very Good Dental Clinic Special thanks to Dr.Sachi, She treats the patients very well, carrying, and try to give the suggestion wat all to do in future and how to maintain the teeth etc. Literally happy with Sabka Dentist.

Mutturaj Chincholi
14:10 03 Oct 18
I've been under the treatment from here for the last couple of months and I am very happy with the level of expertise and the professionalism they show in their treatment.Thank you so much for bringing that smile back on my face :)

Anoop Thankappan
11:51 02 Aug 18
Doctors are very qualified and staff also, it's nice please to get the treatment..

ajay kiran
15:05 21 Jul 18
It was a very painless and motivating experience .i got my cleaning and polishing done here... Doctors and staff are well qualified and did the job systematically ... Besides treatment, my doctor also advised me important steps on how to maintain a good oral hygiene.... Great job.... Keep it up👍.

Shachi Singh
10:38 13 Jul 18
Very Good Hospitality by the Sabka dentist BTM Branch. Staff people are very generous and Helpfull.I got very good traetment from doctors. I like to prepfer Btm branch for awesome treatment with Nominal fee.

Sarvottam pai
09:10 06 Jul 18

Liyagath Ali
07:02 06 Jul 18
Dr. Archak.... Wonderful person, she took care of as a baby. She ensured I don't feel any pain. I am trypanophobic and she respected that too.My tooth case was difficult and complicated. But still she managed it to do well.Kudos to her and sabka dentist :)

soheet mardi
04:21 10 Jan 18
Dr Archak GayathriWarm Welcome and respectfulCaring ,friendly personAnd very good at her JobWould definitely recommend her to all my friends to get treatment from her

Anil Kumar
02:47 08 Jan 18
It was a great experience with sabka dentist. I have underdone for the treatment. Dr archak she is very humble and polite and the treatment was good . Keep it up

Praveen Kumar Km
02:30 08 Jan 18
I appreciate the care and concern shown by Dr. Archak Gayathri. Her detail to the patient and making them comfortable so that they don't get tensed especially when one is suffering from a heavy tooth ache.She is the best I have ever come across for any kind of teeth problems and would recommend any one who is suffering with the tooth problems to Dr. Archak Gayathri.Thank you Doc for the smooth operation of my tooth.Keep going.

Bavajan Gundloor
18:16 07 Dec 17

Ramesh K T
07:34 29 Nov 17
100% satisfaction for my treatment in SABKA dentist. Thanks Dr Archak Gayathri for doing my treatment. Happy for the treatment and the hospitality given by her. Definitely will refer my friends to this branch only for any dental checkup.

Sarith Choudhury
07:01 29 Nov 17
Hi. I got treatment in sabak dentist and it was my first visit to dental clinic. I'm happy to say that Dr.Archak is very good, well trained and friendly with the patient .She really cares and give a good guidance for them .Thank you Dr.Archak all the best for your profession.

RAJU jatagond
04:09 29 Nov 17
Its a very good performance from DR archak Gayathri madam....👌👌

Dr Archak Gayathri is a very friendly doctor I have never seen a doctor like her, I felt safe and very happy during my treatment, she is very kind hearted, i'm impressed with the service and treatment provided by her. And of course best staff as well. Thank you.

Moulali Desai
00:07 28 Nov 17
I will recommend Dr Archak Gayathri for better version of teeth treatment. She does a great work. Concerned with the patients time as much as their own. Thank you for the good service.

Shaily Bhengra
18:26 27 Nov 17
Getting my treatment done was a very good experience at Sabka dentist. They have a very experienced and knowledgeable team of doctors specially Dr. Archak Gayathri. She is an indefatigable and perspicacious doctor. Apart form her deep insight of dental knowledge her style of dealing with patients is also very good. I am thoroughly impressed.

Abhishek Dubey
16:56 27 Nov 17

Avinash Gaikwad
07:52 13 Oct 17
i got awesome treatment and service by Dr archak Gaythri

Safwan Cheppu
17:44 25 Sep 17
To my favorite dentist, Dr. Archak Gayathri Thank you for giving me my smile back! Dr. Archak Gayathri, of Sabka Dentist (MY DENTIST) is the best in dentistry service provided in the Bangalore. The dental team of Dr Archak Gayathri and his staff are absolutely the best! Not only are they professional and experts at dentistry, when I decided to improve my smile, Dr. Archak Gayathri did a fantastic makeover!" "Dr Archak Gayathri is very tender and very friendly and warm and makes you feel at ease.

arun soloman
17:18 25 Sep 17
Really economical and wonderful clinic. Initially, i had a serious dought abt corporate clinics. But this clinic, completely different atmosphere. Though i met Dr. Gayathri first tym, I felt like i met my family doctor. Thanks to Sabka dentist.

pavan kumar
15:41 25 Sep 17
I am happy with Dr Anoop Singh and Dr Sneha. I would like to recommended for all issue regarding the Dental. I went through braces treatment and within year my teeth gap got closed. Doctor is very good and they always listen what problems i have. If you come to this clinic ask Dr Anoop or Dr sneha. All staffs are very good here. :)

Neena Sindhu
14:34 25 Sep 17
Good treatment, I Impressed with the service and treatment provided by Dr Archak Gayathri. Thank you.

Jyothi Guruswamy
09:55 15 Sep 17
very nice iam heartfelt with service provided by Dr Archak Gayathri . thank full

pooja kuber
09:53 15 Sep 17
Sabka dentist is one of best dental clinic. Impressed with the service and treatment provided by Dr Archak Gayathri. Overall you can trust the doctors all are professional and maintain their accountability and credibility.

Akshata Inamdar
08:34 14 Sep 17
Good place for all your dental problem to be solved. Friendly staff. Always happy to serve patients.

Vedha Thangam
13:17 12 Sep 17
Treatment is good. Facing any problem like paining, swelling there will clear. Starting to till end there will take care. Thank you sabka dentist.

pattigulla ramya
12:52 12 Sep 17