Dental Clinic in Sinhagad Road
Address: Ground Floor, Sr. No.27, Ward No.4, House No. 358/40/91 Vitthal Rukamai Co. Op. Soc., Near Santosh Hall & Patil Hospital, Hingne Khurd, Pune, Maharashtra 411051, India
Monday – Saturday 11 AM – 8 PM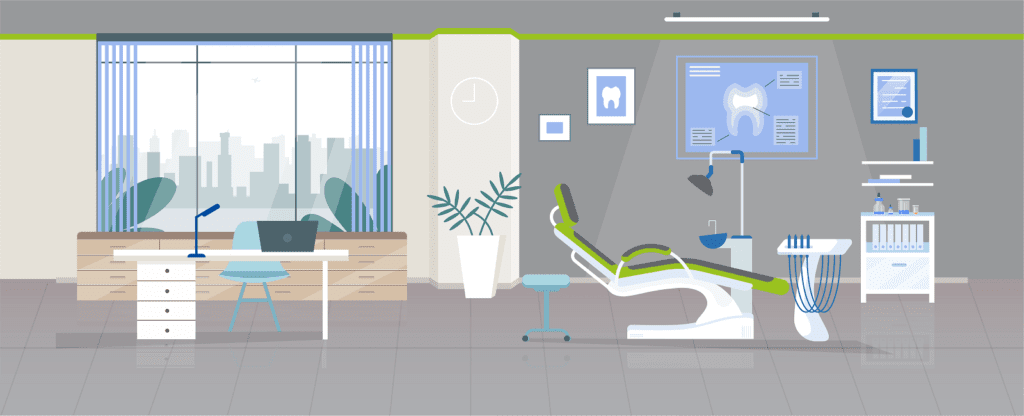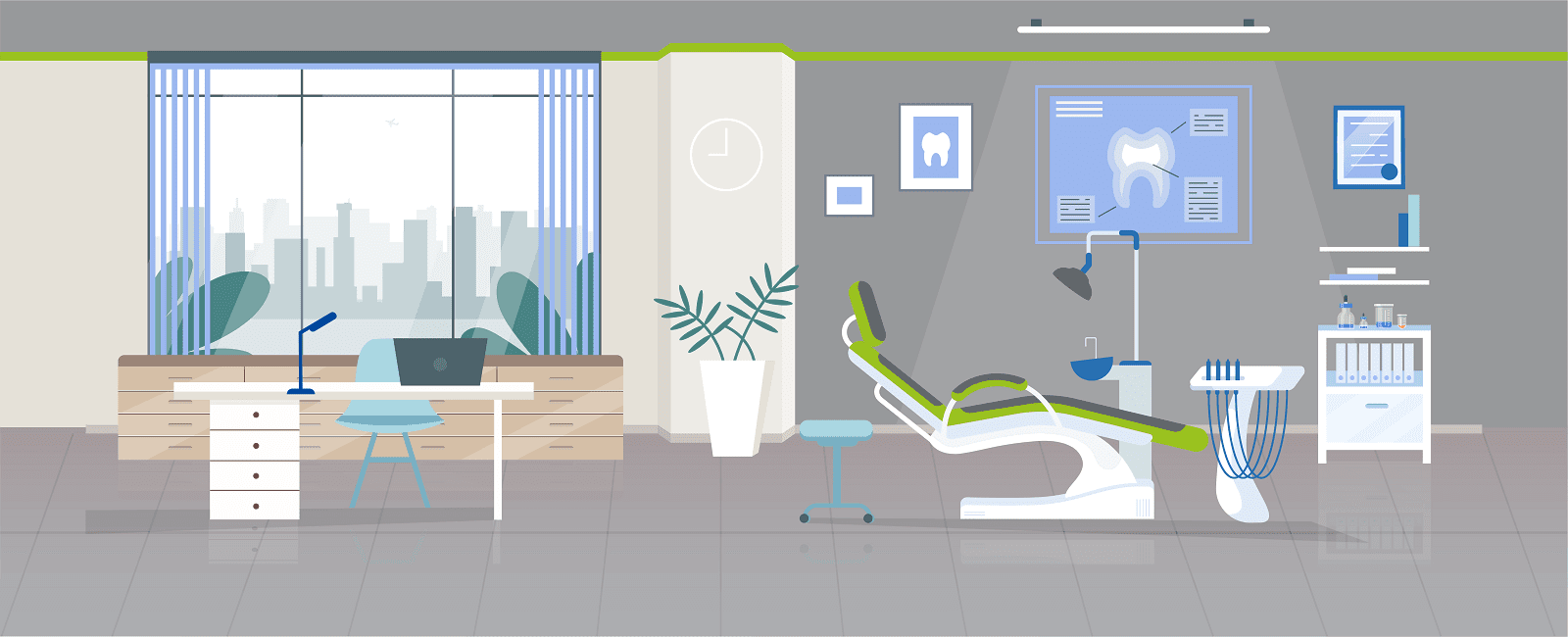 Offers a relaxed and unique dental care experience, coupled with the highest standards of dental treatments. Dentistry absolutely need not to be anything less than a pampered pleasant experience. Dental treatments in Sinhagad Road, Pune at Sabka Dentist dental clinic confines in a calm surrounding and, will amaze you with how painless and fast most of the modern dentistry is! At Sabka Dentist, our aim is to provide good oral health and create beautiful smiles. In the process of achieving this, we provide an excellent implant, preventive, restorative, and conventional dentistry. Our commitment to these goals provides you with unparalleled service with the highest standards of dental hygiene in a comfortable and pampering environment. We know you will be delighted, not only with the treatment but with the way you are treated. Here you will find a welcoming ambiance with warm, friendly staff and total transparency.
All dental treatments from dental crowns to major smile makeovers; a wide range of dentistry procedures and full mouth dental implants; everything is available under one roof!
Well trained and specialized dental team constantly staying updated through continuing dental education.
State of the art treatment techniques and instrumentation.
Value for money treatment options and costs.
Zero waiting policy.
Priority treatment completion at no extra cost for time-bound patients.
If you are looking for any type of dental treatment like metal free crowns and bridges, veneers, dental implants, tooth whitening, implant dentures, smile corrections, gap closures, fixed teeth, root canal treatment, gum surgery, kids dentistry, laser dentistry, gummy smile correction, wisdom teeth extractions, dental X-rays, etc., we are the ideal choice for best dentists for dental treatment in Pune, India.

Vishal Shinde
13:49 16 Feb 21
Very Nice and Professional Treatment. I would recomment this clinic for anyone who's looking for dental treatment. I liked it.Just 1 feedback, for additional covid safety doctors may still wear face shield (face mask they are already wearing) evertime while treating, I know it's cumbersome, but just just for few more months till vaccine is rolled out to medical frontline workers. Thanks

I have been avoiding to go to dentist as I was aware that I require a root canaling and heard that it pains a lot. I think I made a good decision choosing Sabka Dentist. Dr. Pragati Barde thank you so much for getting my treatment done without any pain. She is truly a professional, very soft spoken and explained everything clearly before the treatment. The other staff too were very good, helpful and worth mentioning. I'll definitely recommend it to my family and friends. Thank you once again Dr Pragati and Sabka Dentist Sinhagad Road.

Kavitha Wilson
09:59 14 Jan 21

Pravin Patil
14:22 26 Dec 20
Nice experience ,i am really happy with treatment...I did root canal treatment..It's absolutely painless...Thank u dr .Pragati

Deepak Pise
14:20 11 Dec 20
Dr. Pragati is very supportive. Want to mention here that I have done Route Canal here with No Pain at all. Before going to treatment I was heard of Pain in Dental Treatments from my friends however I have not experienced any pain. Surely recommend for others. Thanks Dr. Pragati and Team for bearing with me.

kedar deshpande
07:37 10 Dec 20
Dr. Pragati is a very good doctor. Knowledgeable and polite. she is honest to his profession.

Chandrakant Jagdhane
07:53 07 Dec 20
Dr.Pragati, very nice doctor. Her attendance n giving response is very great. I wanted to tell 1 thing about the appointment during my treatment receptionist changed my appointment time 3-4 times Sabka dentist Please check with this.

Very nice. Dr Pragati is very good doctor. clear opinion.

Kanchan Kulkarni
14:00 27 Oct 20
It was a good experience. Dr. Pragati was helpful and gave good advise and we are satisfied with the treatment.

Juzer Lakkadghat
14:09 07 Oct 20
Great clinic. Both the doctor as well as the staff are great.

Animesh Sarnobat
13:14 22 Sep 20
Best dentist clinic in pune with affordable charges ,doctors are so friendly and give good advices..

Achal Musadwale
10:41 19 Sep 20
Great place for all dental problems with a reasonable price. The doctor and the stuff was polite and friendly.

Parthiv Sethiya
09:11 04 Aug 20
Best solution given by the dentist and the treatment in proper way.

Shridhar Likhite
13:12 25 Jul 20

megha wadekar
16:24 13 Mar 20
nice treatment , friendly staff..great job by doctors ✌️

Vishal Dhavalekar
13:12 05 Mar 20
Consults properly.Gives time to the patient.Listen to the patient properly.

shubham bodkhe
09:42 18 Feb 20
Very convincing and nice treatment.

Uma Sapkale
09:22 11 Feb 20
Its good experience and aslo very helpfull of asmita..

shubhangi pawar
15:31 31 Jan 20
Great experience.. and very kind service..👍

Rohit Sawant
15:18 31 Jan 20
They Adviced me very well

Saarth korade
15:13 17 Jan 20
It was a great experience.Friendly staff

Pavan soni
10:20 16 Jan 20
Very good assistance.Well trained dentist specialist.

swapnil raykar
14:24 15 Jan 20
the clinic given us positive energy, polite staff, and supportive doctors.

Swara.j Jakate
08:09 14 Jan 20

anusha vadhariya
14:58 11 Jan 20

Divakar Upare
11:59 11 Jan 20
Great and legitimate service you will look to going to the checkup

Good Diagnosis. Reported start of decay which my previous dentist couldn't find/report

Kshitij Hardas
14:22 04 Jan 20
Excellent dental care n value for money. Polite staff. Special thanks to Dr. Pragati was great dentist

Prasad Misal
13:53 04 Jan 20
The clinic is too clean n ideal for a patient..It has A/c n is totally clean...The doctor Pragati Barde is brilliant n her hands are very light that u dntdo even feel the pain...I have had a teeth settled by her n had my root canal...my friends asked me that how come Ur gums don't pain while u are on root canal treatment ? But her hands are too soft n she totally brilliant yet a very sweet doctor...she talks to you in such a way that she attracts Ur attention from the pain n diverts it into the talk...n how can I forget the assistants ? They are too supportive n the instruments are ready even before the instructions of the doctor...👏👏kudos to the sabka dentist Sinhagad road...worth for Ur dental treatment n the gum problems... don't hesitate at all,u will get the best treatment ever!!

Rucha Lalit
12:32 20 Dec 19
Excellent dental care n value for money. Polite staff. Special thanks to Dr. PragatiKeep up d good work 👍

Raj Pakhare
08:16 08 Nov 19
Of late, I visited Sabka Dentist at Sinhagad Road Branch for my Dental Treatment.Not only my tooth-ache has stopped I have got my Root-canal and Capping treatment done, as well. All this done by one Dr. Pragati Barde,here, who did it so Skillfully and Confidently that it barely pained all through out.Medicine prescribed by her was equally good.I am grateful to the doctor for her Kind and wonderful treatment. Alongside , the staffers are co-operative and prompt in service. The Clinic is Very Hygienic and Odour-free. So, it's thanks to Dr. Pragati and the entire Staffers, again.

Deodutta Umbrajkar
07:29 26 Oct 19
Excellent experience!! Spacial thanks to Dr pragati barade. Thanks to sabaka dentist.good &helpfully carefully Clinic.

Sakshi Sawant
10:18 24 Oct 19
Great and friendly staff also

Kiran Zaware
10:03 22 Oct 19
Concered treatment ... special Thanks to DR. Pragati barade... for treating me well.. now i can smile effort lessely just because of them....

Ajay Thorat
11:23 18 Oct 19
Excellent experience!!!! Both the drs and staff is so kind and professional. Not only service but future guidance is given by drs. Good experience. And charges are negligible compare to private practicenors.

rajesh puranik
13:57 17 Oct 19
It's nice experience. All staff and doctor are treated very well. Sub ka dentist is really sab ka dentist. Thank u.

ajay sonawane
13:42 14 Oct 19
My name is samuel!!!! I came India for MTech from Africa and I am happy by your hospitality and service!!! Thank you sabka dentist

Samuel Bayissa
11:37 08 Oct 19
Nice doctor & suggestions

Parag Janrao
14:25 19 Sep 19
Thanks to Sabka Dentist team. It was a great experience to get consulted and diagnose. Most importantly, same thing was told to me by Dr. which I got to know from other private practicing Dr.Team keep up the spirits and continue to provide Happy Smiles.RegardsVikas Patwa

Vikas Patwa
02:50 18 Sep 19
Very Nice & Kind service, cleaning is very good at hospital,

Alankar Honrao
12:14 16 Sep 19
Experience is very good n staff are very friendly n familiar excellent service I got from sabka dentist Thank you...

Satish Rajpurohit
14:46 14 Sep 19
Yes. Very good patients handaling...

Shahaji pimpre
16:43 13 Sep 19
I had a very good experience at Sabka Denstist.Dr Pragati is so excellent with her skills and confidence. I can feel the better change with my teeth. Thank you so much Sabka dentist.

SAGAR PATIL
12:09 06 Sep 19
Very nice service and cooperative staff

Ravi Jadhav
15:19 29 Aug 19
Positive Reviews may get Patients in the Door,But excellent service and unmatched patients experience will keep them coming back to you!Thank you so much Dr.Sumedha for your keen support.Surely will refer to as much, I can.#Dr.Sumedha #SabkaDentist #SinhgadRoadClinic

mohnish gunge
13:31 27 Aug 19
Very generous and co cooperative doctors. Staff is much qualified

Good service and we'll equipped.

vedant kukade
11:53 24 Aug 19
Visited for teeth cleaning they have good facilities for dental treatment. All staffs are very cooperative. Had a good experience.

amit thorat
12:42 21 Aug 19

suraj dalvi
16:13 20 Aug 19
Great experience.. and very kind service..

Tejas Saraf
08:11 12 Aug 19
Best service of dental clinic 👌👌

Saurabh Shinde
11:24 10 Aug 19
Best service...good doctors... Best treatment

Ganesh Suryvanshi
11:19 10 Aug 19
Went there for teeth cleaning. Had a good experience. They have highly qualified and professional docs.

AksHay KaraLe
09:28 10 Aug 19

Abhi akhade
07:35 10 Aug 19
Best clinic ,best staff & doctor'sThank you sabka dentist - Sinhagad raod

Ganesh Patil
13:18 09 Aug 19
Best service for dental treatment👍🏻

Rohan Hagawane
09:26 09 Aug 19

Natasha Pardeshi
07:30 09 Aug 19
I visit recently good experience doctors and other staff very polite and cooperative...I suggest to go sabkadentist sinhgad road clinic...

Neelima Yadav
18:08 08 Aug 19
Affordable, nice and general handling while teeth cleaning. Very good experience.

Prasad Shingnapurkar
13:13 08 Aug 19
Excellent treatment.. root canal and crown done by dr. Pragati.... satistified with treatment... i suggest for sabkadentist only!😃

mahesh nagare
12:29 07 Aug 19
My experience very good .good peoples.thanks.

chanveer sutar
06:50 06 Aug 19
Thank you so much for such authentic staff and really apprecited for careful and quality dental treatment i got from Dr.Sumedha.

Dhananjay Kale
16:39 03 Aug 19
Soft n gentle handling with teeths while cleaning

Sushil Dole
13:29 01 Aug 19
I done my treatment dr.pragati very nice treatment done and asmita receptionist very nicely talking and very helpfully i am so happy 👍

Satish Ghare
08:17 17 May 19
Extraction done by dr.pragati...its really painless exprience ...staff is very coporative...thanks dr.pragati....i referred to go sabkadentist sinhgad road clinic...

Santosh Pujari
12:18 15 May 19

aniket ahire
09:49 17 Apr 19
I did feeling and cleaning of my teeth ,it's really painless treatment...I m really satisfied and happy with treatment..I will suggest for sabkadentist only...doctors are professionally skilled and experienced.

shrikant tayade
08:20 14 Apr 19
Nice treatment done and coporative staff