Dental Clinic in Sinhagad Road
Address: Ground Floor, Sr. No.27, Ward No.4, House No. 358/40/91 Vitthal Rukamai Co. Op. Soc., Near Santosh Hall & Patil Hospital, Hingne Khurd, Pune, Maharashtra 411051, India
Monday – Saturday 11 AM – 8 PM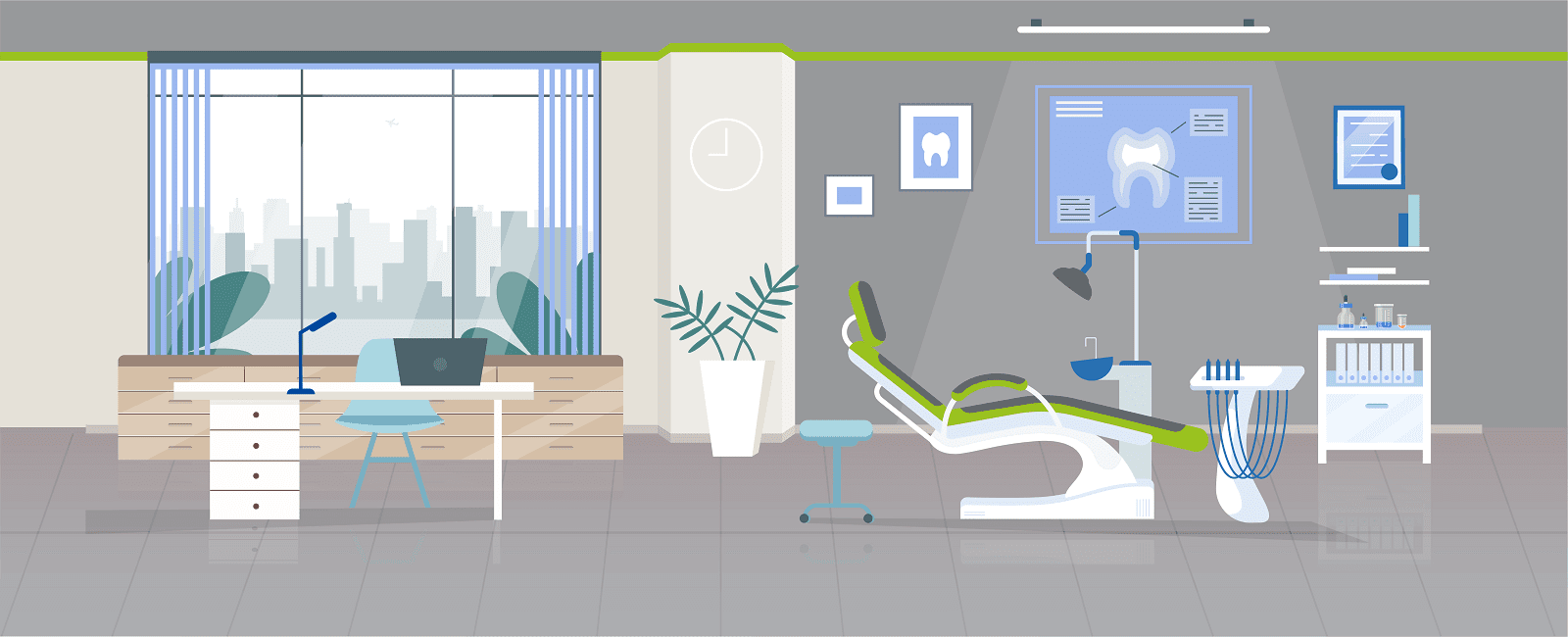 The dentist was very professional & polite! She had pretty good knowledge about current cost for the mentioned procedure, gave Guidence was given for day to day care! Overall a positive experience.

Abhishek Atre
14:16 22 Jan 22
Had an amazing experience with sabka dentist appointment. Staff was very professional and friendly. Dentist was very supportive and helpful.

Rajnish Rajguru
10:53 12 Jan 22

Sanjay Bhilegaonkar
13:43 11 Jan 22
My dental aligners treatment is midway. The results so far is excellent. Also the clinic, Dr and staff is very polite and cooperative. Clean and hygienic clinic. Strongly recimeent it for aligners treatment great service

Vikas Chhipa
09:30 10 Jan 22
Sabka dentist is good behavior and good consultant with me but braces is price very high. pls discount braces .Thank you

Uttam Nonia
06:45 10 Jan 22

Santosh Jamane
06:22 07 Jan 22

Shankar Patil
11:16 01 Jan 22
It's really caring service provided at sinhgad rd branch.. Thanks to doctors there and special thanks to Dr. Danish

Kiran Joshi
13:22 27 Dec 21
Best clinic... Friendly doctor...Will recommend to everyone..

Nilesh Kumkar
12:22 11 Dec 21
Best service in teeth treatment

Sadashiv Joshi
06:21 03 Dec 21

Shruti More
11:02 24 Nov 21
Best clinic Dr. Mayuri madam ne maze braces Treatment che teeth kup chan pathatine kadale. Thank you Dr mayuri..

Abhijeet Naik
10:55 03 Nov 21
Good Service and very Good staff. Thank you very much Doctor Mayuri Mam.

Vikram Borana
07:37 01 Nov 21
Dr Mayuri mudliyar was very kind professional and helped me understand the treatment and gave me a very good treatment and the service was best..

Ashutosh Sable
05:52 28 Oct 21
Very good experience.. staff was good. It's very good environment..👍👍👍

Akash Soni
08:44 19 Oct 21
Dr mayuri very good ....very good staff

Avinash Yesware
08:40 19 Oct 21
Very good experience... Very good doctor sinhgad road clinic

Sangram Ghurake
08:37 19 Oct 21
Loved the treatment provided as well the staff in sabka dentist are very cooperative

Monika Adak
08:10 18 Oct 21

Priya Singh
08:08 18 Oct 21
Thank you for good experience 😊 loved thier service

Pranali Gawde
08:03 18 Oct 21
Thank you for good experience 😊 the staff is very helpful . The receptionist specially there is very helpful . Good service 👍

Pandurang Happe
07:57 18 Oct 21
Dr.mayuri was so patient and calmly did all my treatment .So happy with the treatment done by sabka dentist clinic

Monika Adak
07:55 18 Oct 21

Shivani Dubey
07:53 18 Oct 21
Good and polite staff . They all are cooperative and friendly. Service of best .

Pritam Varadkar
07:47 18 Oct 21

Chintal Jadeja
07:32 18 Oct 21
It is best dental clinic, specially thanks to dr mayuri mam, she is very cooperative and clear all thing.Overall experience is very good. And all staff are good.

Ashish Awachar
12:25 06 Oct 21
My treatment at sabka dentist is ongoing, it's been an amazing experience, the staff is very kind and the service is excellent.

Mayuri Waidande
10:27 16 Sep 21
It's been very good experience at Sabka dentist Sinhgad. Dr. Mayuri is very cooperative, explains all things very well. Also friendly in nature. Got my first set of aligner. Overall experience is very good.

Gauri Khandiya
15:45 07 Sep 21
Dr. Mayuri is very polite and calm and she was very patient with me. I am very satisfied.

Siddhi Jadhav
11:38 06 Sep 21
This was my second visit to clinik, this time for wisdom tooth extraction, it was done by Dr. Ankit Malu and helped by Dr. Mayuri. The treatment was very smooth, painless and quick. I would thank Dr. Ankit and Dr. Mayuri for making me feel very comfortable and I am satisfied with the treatment.

Dr Mayuri is very skilled and calm doctor she handled my case with urgency and expertise and making me comfortable as I was afraid during tooth extraction

Nishant A Gadkari
12:00 30 Aug 21
One of the best dental clinic. Neat and clean.Staff is polite and always helpful. Dr. Mayuri is great artist. Painless RCT. Thank you Dr. Mayuri for your gentle treatment.

Recently I did route canal @sabka dentist sinhagad road pune I had a very pleasant experience with Dr. Mayuri and her staff .the staff was very helpful and kind and always available to help. Dr. Mayuri is very professional, she takes the time to explain what needs to be done and provides valuable advice , It's not easy to find a good dentist for your kids, I highly recommend Dr. Mayuri and her staff for kids and adults.

vivek borse
11:59 24 Aug 21
All office staff including Doctors are very helpful.

Mahesh Kumbhar
12:34 14 Aug 21
Dr.Dhawal and Dr. Mayuri was amazing with the procedures they did on my teeth. They handles there patients with patience and explains all the procedures in detail.Thank you.

Soniya Hanamghar
11:59 13 Aug 21
Very Good clinic for dental treatment.Pros:SabKaDentist is available at various locations in Pune.They provide offers and notification over mobile.Staff and Doctors are helpful and they make patient comfortable.Cons:Even after taking appointment we need to wait 1hour.And on top of it when we came outside clinic after treatment our bike taken over by toeing van. No parking fine was much more than the treatment. (No parking fine200/-, Toeing charges 220/- and GST 40/-) So be prepared for it if you park there. No sign is placed in front of clinic for 'No parking'. So all an all it was all mess after treatment.They don't have space for vehicle parking.I hope this will be helpful.

Rameshwar Jadhav
05:47 11 Aug 21
I visited today to Sabka Dentist @Sinhagadroad for my wisdom tooth extraction which was partially broked before last two days and remaining half tooth was as it is which was hitting my cheek badly. Extraction of wisdom tooth was very Critical but Dr.Mayuri M, made it. I am really very thankful to her. Supportive staff, Doc Mayuri is really very Kind and Friendly she explained me all the procedure took all the required care, so that it would not be more painful.Strongly recommended for Dental problems.

Mayuri Thorbole
18:40 09 Aug 21

Sheetal Bharate
13:00 07 Aug 21
I am always thoroughly impressed by Dr.Mayuri's expertise and kindness during the appointments.The office staff is also extremely welcoming and warm. I really appreciate all of your help.Strongly recommended for any dental related problems.

Aditya Raina
14:03 31 Jul 21
Dr. Mayuri was amazing with the procedures she did on my teeth, a tooth sculptor will be the best personification to address her. She handles her patients with patience and explains all the procedures in detail, thank you for the amazing work Doc and team. Highly recommended to visit.

Shubham Daterao
13:35 31 Jul 21
Dr Mayuri and the staff was excellent. Loved it.

parag mahajani
11:12 29 Jul 21
Great dentists and dental hygienists! Thanks to Dr. Mayuri for explaining benefits. Would highly recommend!

chaitali chavan
18:16 27 Jul 21
All the staff members were friendly, and safety protocols were strictly implemented.I went for braces, the doctor explained the procedure, treatment plan, offers and details really well.

IT_20_17 Vaishnavi Gosavi
19:13 24 Jul 21
Hello Dr. Dhaval,Thank you Dr.Dhaval and Sinhgad clinic staff for great👍 service.you all were polite and cooperative while through of treatment journey .Has a great time .Thank you 🙂

Punam kasabe
11:13 19 Jul 21
Thanks to #sabkadentistsinhgad road.Special thanks to doctor's and the other staff at clinic. Thanks for giving me bestest gift ever that is my smile.

Vikrant Khondge
17:50 17 Jul 21
आपला फॉर्म इंग्रजी,हिंदी गुजराती मध्ये आहे,आपण महाराष्ट्रात व्यवसाय करता, मग मराठी मध्ये का नाही?एखाद्या माथेफिरू कडून वेडे वाकडे झाल्यावर जागे होणार का.

SHRIPAD ATHAVALE
08:01 07 Jul 21
The service was very nice,and all the precautions are taken here

Abhijeet Bhamre
06:19 06 Jul 21
Dentist and staff are very co-operative.I had very good experience for my Dental treatment.Worth recommendable.

Vaishnavi Dangat
06:24 30 Jun 21

Gayatri's Makeover
09:11 29 May 21

Vishal Shinde
13:49 16 Feb 21
I have been avoiding to go to dentist as I was aware that I require a root canaling and heard that it pains a lot. I think I made a good decision choosing Sabka Dentist. Dr. Pragati Barde thank you so much for getting my treatment done without any pain. She is truly a professional, very soft spoken and explained everything clearly before the treatment. The other staff too were very good, helpful and worth mentioning. I'll definitely recommend it to my family and friends. Thank you once again Dr Pragati and Sabka Dentist Sinhagad Road.

Marcus Dass
09:59 14 Jan 21

Pravin Patil
14:22 26 Dec 20
Nice experience ,i am really happy with treatment...I did root canal treatment..It's absolutely painless...Thank u dr .Pragati

Deepak Pise
14:20 11 Dec 20
Dr. Pragati is very supportive. Want to mention here that I have done Route Canal here with No Pain at all. Before going to treatment I was heard of Pain in Dental Treatments from my friends however I have not experienced any pain. Surely recommend for others. Thanks Dr. Pragati and Team for bearing with me.

kedar deshpande
07:37 10 Dec 20
Dr. Pragati is a very good doctor. Knowledgeable and polite. she is honest to his profession.

Chandrakant Jagdhane
07:53 07 Dec 20