Dental Clinic in South Bopal
Address: Shop No 115, Orchid Center, Near Sobo Center Opp, 2, Safal Parisar Rd, South Bopal, Ahmedabad, Gujarat 380058.
Monday – Saturday 11 AM – 8 PM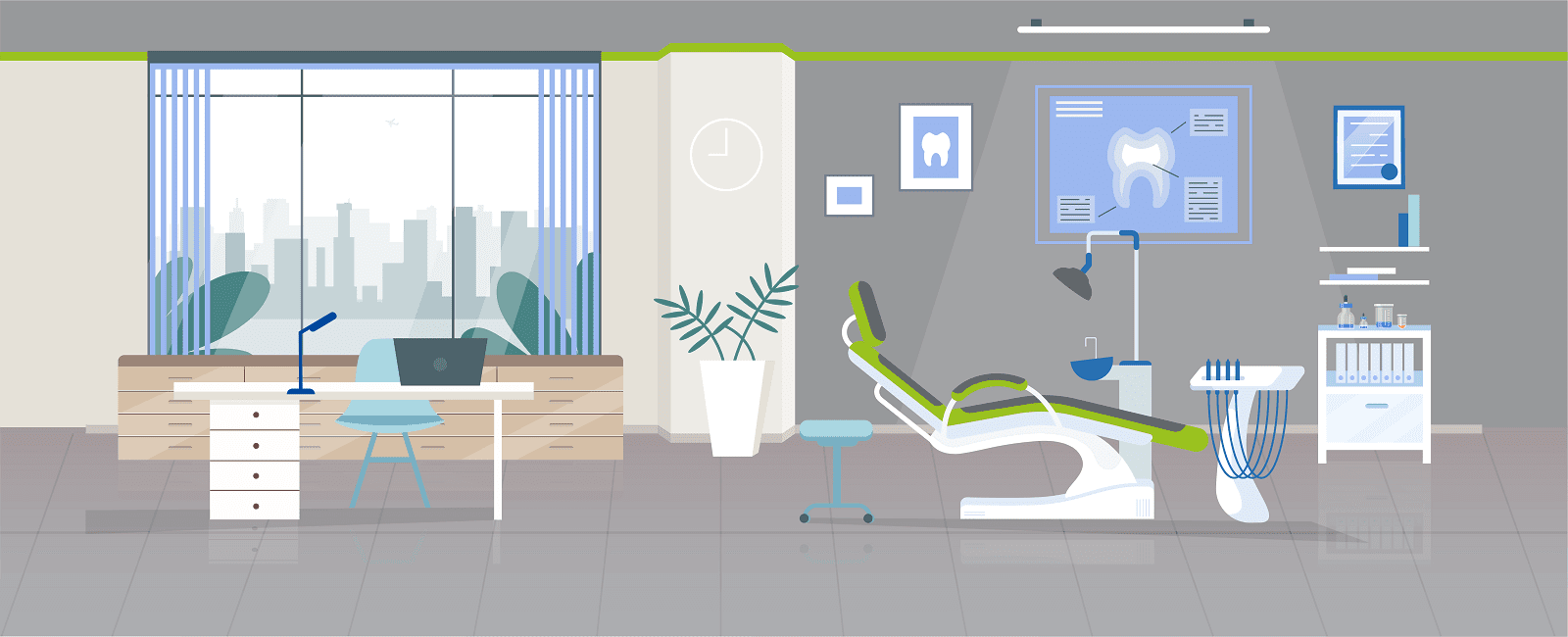 About Sabka Dentist Dental Clinic in South Bopal, Ahmedabad
Offers a relaxed and unique dental care experience, coupled with the highest standards of dental treatments. Dentistry absolutely need not to be anything less than a pampered pleasant experience.
Dental treatments in South Bopal, Ahmedabad at Sabka dentist dental clinic confines in a calm surrounding and, will amaze you with how painless and fast most of the modern dentistry is!
At Sabka Dentist, our aim is to provide good oral health and create beautiful smiles. In the process of achieving this, we provide an excellent implant, preventive, restorative, and conventional dentistry.
Our commitment to these goals provides you with unparalleled service with the highest standards of dental hygiene in a comfortable and pampering environment. We know you will be delighted, not only with the treatment but with the way you are treated. Here you will find a welcoming ambiance with warm, friendly staff and total transparency.
Our Services
All dental treatments from dental crowns to major smile makeovers; a wide range of dentistry procedures and full mouth dental implants; everything is available under one roof!
The well trained and specialized dental team constantly staying updated through continuing dental education.
State of the art treatment techniques and instrumentation.
Value for money treatment options and costs.
Zero waiting policy.
Priority treatment completion at no extra cost for time-bound patients.
If you are looking for any type of dental treatment like metal free crowns and bridges, veneers, dental implants, tooth whitening, implant dentures, smile corrections, gap closures, fixed teeth, root canal treatment, gum surgery, kids dentistry, laser dentistry, gummy smile correction, wisdom teeth extractions, dental X-rays, etc., we are the ideal choice for best dentists for dental treatment in Ahmedabad, India.
Tell me more about Sabka Dentist, South Bopal
If you are particular about your dental health care , you ought to select the best when in pertains to oral checkups and treatments. Sabka Dentist is consistently rated as one of the best dental clinics in South Bopal, Ahmedabad.
At Sabka Dentist, patients not only receive top class treatment for their dental concerns, but in addition get to experience one of the best in-clinic patient experiences across India.
Irrespective of the background or profession of an individual, we make certain that all of our patients feel comfortable and experience no problems when approaching or getting their oral health issues across to our dental specialists.
We are amongst the top dental clinic chains in South Bopal, Ahmedabad, and have a legacy that is unparalleled by any other dental clinic in South Bopal, Ahmedabad, India. Our dentists are some of the best dentists in South Bopal, Ahmedabad.
Sabka Dentist very often makes it to the list of best dental hospitals in South Bopal, Ahmedabad, owing to our excellent team of dental experts and doctors, and high tech facilities within our dental clinics.
Sabka Dentist was launched back in October 2010, with a single clinic in Vile Parle. Now, we have grown to around more than a 100 clinics in Mumbai, Pune, Ahmedabad, Surat, Bangalore, Navi Mumbai, Thane.
Our team at Sabka Dentist works to encourage better dental health and aid individuals to truly feel and look good and proudly carry their smiles. No wonder, because of our team's determination and vision to help spread smiles across the world, we have consistently managed to make it on the list of top dental hospitals in South Bopal, Ahmedabad.
Therefore, the next time you are planning to visit a 'teeth hospital in South Bopal', Ahmedabad, we should be at the top of your list of dental hospitals in South Bopal, Ahmedabad. Consider us your own 'Sabka Dentist'; our dentists are undoubtedly some of the best dentists in South Bopal, Ahmedabad, and we can help you with your dental troubles so that you can always spread happiness across with your wonderful smile.
Very supportive staff, excellent service, treatments

Shubham Shedage
04:15 25 Jun 22
Very great experience.. friendly and wholesome environment.receptionist is friendly and welcoming.assistant is very helping and doctor gives best advice and treatment.thank you sabka dentist south bopal.

Jay Parmar
12:16 15 Jun 22
I have got my scaling treatment done from Dr. Riddheshwari Chauhan at sabka dentist south bopal. My experience was quite good & I'm satisfied by the treatment

Amanyu Somani
07:23 10 Jun 22
Service is good, implants teath

Chandan Kumar
13:37 21 May 22
દવાખાનું સારું છે અને સ્ટાફ પણ સારો છે .મારા દાત ની બ્રેસ લગાવેલા હતા મને પરિણામ સરું મળ્યું

Rashmi Chauhan
14:48 16 May 22
Got my miplants in south bopal branchEfficiently namaste chewing since 3 years n got the service proper

urmila panchal
04:48 14 May 22
Jathin has undergone tooth filling. The doctors have handled the kid very well as he throwing tantrums. Staffs were friendly and highly cooperative.

Ravindra B S
14:26 12 May 22
Very good experience staff very goodDr namrataDr meghnaSumanJanice very good treatment very well done

Dina Kambaila
14:11 12 May 22
Good service implanted very well

Narottam Patel
12:19 12 May 22
Service is gud,nd treatment also done with gud service....

vaishnavi keche
14:24 11 May 22
Very good experience with Dr Namrata.Very professional approach and explanation of issue and its resolution.

Preetmohan Sandhu
04:41 23 Apr 22
me treatment karavi sabka dentist south bopal bovj saras karidr chandani madam ne thank you

Bhupendra Rathod
06:24 25 Feb 22
I had my Root Canal (Used Lava Cap) @ Sabka Dentist, my entire treatment was done by Dr. Chandini (at South Bopal) and I must say complete treatment and all the support was highly appreciated, treatment by Dr. Chandni was painless and she is very friendly….Highly recommend Sabka Dentist to all….Thanks 🙏

Mitali Patadia
08:05 22 Feb 22
I had root canal treatment at South bopal branch. As explained by dentist, it was carried over so correctly and smoothly. ( Few teeth cleaning & 1 root canal)I got perfect shade cap and had no issue regarding its placement.

Tushar Jadhav
13:23 18 Feb 22
I got my mother's root canal Treatment and crown done at Sabka dentist south bopal with Dr Chandani It was good experience and highly recommended

Ranjit Suthar
07:31 18 Feb 22
Nice services from the staff and Dr chandani.Would highly recommend this branch.

Bhumisha Vasani
14:33 16 Feb 22
Had an awesome experience..Staff is very diligent, humble and cooperative.Special mention of Dr Chandani for giving an hassle-free experience. Got my 1st RCT done..Having said so- nobody would like to go to Dentist again - but if I need to - I think Sabka Dentist is no brainer for me🙂

GEETANJALI GULATI
16:45 12 Feb 22
Not only is this a very friendly practice but Dr. Chandni is very skilled and caring as well. She explains everything and she is the first dentist who hasn't made my mouth hurt after an examination and clean. The cost is a less than other practices too. I am so pleased to found her and would recommend her to every dental patient. Thanks to Dr. Chandni and staff of Sabka Dentist (South Bopal) for being so cooperative and kind.

Namita Khanchandani
18:03 07 Feb 22
Dr. Chandani is very gud n co operative n d clinic is very neat .Treatment of my daughter at sabka dentist south bopal was done of two tooth n she is very happy.

reeta Beria
13:12 31 Jan 22
Cleaning done at sabka dentist south bopal with dr chandani was good experience and without my vomiting problem

vaibhav solanki
06:12 28 Jan 22
I did the root canal treatment and teeth cleaning at sabka dentist Bopal. Service of the doctor was very good and explained me everything. I recommend this clinic to everyone with teeth problems.

Sandip Gadakh
14:59 21 Jan 22
I have visited sabka dentist today...Had an excellent experience... Dr Chandni has a good hand on her skills... My treatment was painless throughout. Moreover I was made felt so familer by the Dr and staff people Ms Suman and Ms Gayatri... That throughout i didn't even feel that I visited this clinic first time...Ambience was good... Post treatment suggestions given to me were also all doable... Good Dr Good Good Skills Good Staff...

rahul jain
16:07 12 Jan 22
RCT and premium cap Treatment done at sabka dentist South bopal .Doctor chandani and staff there were very good and it was good experience.Highly recommended sabka dentist South bopal..

Sagar Donga
07:41 12 Jan 22
Good experience, and further knowledge received for how to maintain teeth in good condition.

Kishan Singh
07:30 12 Jan 22
Work superb 👌 and very excellentCleaning and feeling good workD.r chandni mam

Rohit Tiwari
13:56 11 Jan 22
My wife we came with swelling in upper front teeth Dr chandani treated both teeth with root canal Treatment and given cap on it..Satisfied with the Treatment..Staff and doctors are excellent at sabka dentists south bopal.Thank you..

Jaishanker Suthar
08:07 07 Jan 22

Shivam Gupta
13:27 05 Jan 22
Overall very good experience at the clinic and the staff was very supportive and with good nature...

thakkar advertising
14:33 01 Jan 22
Extremly satisfied with tooth cleaning and tooth filling..*Well maintained and perfect cleanliness.*Good hygein maintained.*Trained and professional staff.*Free consultation and Xray, which is very good part of this clinic.

Ranjeet Rawat
09:03 01 Jan 22
Good experience Dr Chandani explained and did the treatment very well..

Bhavesh Prajapati
13:26 23 Dec 21
Good serviceVery soft nature.ThanksDr. CharmiAnd sumanji

Honey Thakkar
05:59 21 Dec 21
Sabka Dentist Bopal is best equipped dental clinic with highly skilled Doctor's to take care of dental patient, I am very happy to get my dental rct, and cap work done by Dr Chandani and Dr kumar

Praveen Sharma
15:36 17 Dec 21
Very experienced and knowledgeable doctor, explained the background and treatment properly.

You will get exact treatment what's required and preconditions will be detailed to you prior execution, Hence can visit without hesitate to Dr Chandni and team. 😀

Abhimanyu Rathore
13:44 14 Dec 21
Overall good treatment. Staff were supportive and helpful in all teeth related services. Recommended to visit and consultation.

Tejas Kshatriya
13:13 04 Dec 21
Very good service and very well treatment by Doctor...Good support and provide right guidance for my Teeth...Good Cleaning process by advanced equipment,Doctor Chandani Mam is very friendly nature and have good experience to treat the patient. I like her service👍

Ahir Dinesh
12:02 20 Nov 21
I had done my Root Canal and Crowning here and trust me the guidance given by the Doctor Chandani was amazing she did and amazing job and treatment was done so well I felt like my second home and not like I m visiting a doctor. Team is well appreciated and overall I'd I m very well satisfied with my new look and the treatment given to me

Alisha Savadya
05:02 18 Nov 21
DR SONAL IS very nice dentist and she also cares about her patients she is very helpful in treatments, she didn't left me till I had the perfect tooth shade, she also doesn't upsale like other dentists in this area, she is also very knowledgeable and gives solutions in cheaper pocket friendly cost, she also considers that patients have a budget and she never forces one person to do any expensive treatment in all since Dr Sonal started working at this clinic I have had the best experience, and my theet look n feel more real now

Shalaka Pradhan
12:11 09 Nov 21
Treatment done at sabka dentist south bopal filling and cap done by dr chandaniNow i can chew everything.Strongly recommendedClinic dr and staff are nice..

amrat jangid
05:52 02 Nov 21
Done my dental treatment hereextremely recommended

Chirag Malhotra
06:54 30 Oct 21

brijesh kumar Kushwaha
04:22 26 Oct 21
Happy with teeth cleaning fast and good.

Gunjan Patel
13:45 21 Oct 21
It was good experience of cleaning

HARSH SHAH
05:15 21 Oct 21
Staff was supportive, and Doc was qwesome in explaining things and making things comfortable.

parth bhatti
14:58 18 Oct 21
Had a great experience in getting one of the best tooth crown and all 3 fillings done with 100% precision.. Dr Chandani is the best 👌Thanks Sabka Dentist..

Vishwanath Desai
14:41 16 Oct 21
Excellent experience. Dr. Chandni is very good, she gave me full detailed explanation of what was planned. I was very comfortable with her. The staff too are very polite. Rc was done in my front 6 teeth . I got my perfect smile back. Thank you so much Dr Chandni n team.

yashodra dahisaria
06:48 14 Oct 21
Excellent clinic for teeth cleaning 👌👌Great work by Dr Chandni👍👍

Rutul Amrutiya
07:23 13 Oct 21
I am happy with the treatment of orthobraces..Today I got my braces.Happy with the result.Doctors and staff are good and helpful.Thank you sabka dentist south bopal

Shourya Gurjar
04:53 30 Sep 21
Dr. Chandani is good doctor. Polite and very easy person. Explained many things for caring teeth. Treatment experience was good.Overall satisfied for now.

Darsha Kumavat
15:22 28 Sep 21
Doctor is a thorough Professional and my Cleaning was done meticulously.Good Team.

akhilesh kumar
05:31 25 Sep 21
Got a good treatment for root canal and teeth bridging, doctor and staff is well co-ordinated and co-operative, overall satisfactory experience.

mukesh rajput
05:40 22 Sep 21
Very good doctor and staff...cleaning and skilling are done proper way.

Skyhigh Security services
07:44 17 Sep 21
Very good service and cooperative and clinic is in very good condition...

Rahul Paladiya
13:24 13 Sep 21
Very happy with the treatment. Total satisfaction and value for money. Very caring Doctor and staff.It was great experience with Dr. Chandni. She is very kind and down the earth. She understands the patients and explains in easy way.Very caring Doctor and Staff.

Audumbar Vyavahare
14:41 04 Sep 21
I have gone through root canal. Good Staff, very helpful. Doctor is good

hitesh pamnani
04:53 04 Sep 21
I had taking the treatment here from last 1year and I'm happy with that...The whole staff is very good and helpful.The clinic is also very good .And I'm happy with my braces treatment.

dnyaneshwar shelar
05:17 03 Sep 21
Good Dr and as well as staff also..They are very kind and politely behaviour ... And Dr Kinjal was also nice ...

Krupa Kansara
13:54 31 Aug 21
Experience was very good here , I did my root canal treatment here and it went really really good , doctors and staff here are nice and professional Plus place is very hygienic .

kailash jani
07:30 31 Aug 21
Nice experience with staffExcellent treatmentGood quality

Femi Jasani
07:10 25 Aug 21
Staff is vary supportive and doctor is also great technical and thanks for my teeth cleaning.

prajapati jigar
14:38 19 Aug 21
Treatment is good.I got root canal and crown done here.It was painless and done without any problem..Everything is good.Cleanliness and hygienic clinic.Doctor is nice and polite.Staff is also good and supportive..💯 Recommended sabka dentist south Bopal clinic..

Neeta Julasana
05:21 14 Aug 21

Tapan Darji
04:59 13 Aug 21
Excellent treatmentsExcellent DoctorExcellent staff andClean and follow all the covid guidelines me to much happy for the clenic

Priyanka Rajput
13:17 09 Aug 21
Treatment was very nice dr is very nice and very polite

SONU CHANDAK
05:23 09 Aug 21

Bharat Bhatt
04:07 05 Aug 21

Sanjay Monpara
14:41 26 Jul 21
Nice experience and good clinic for everyone.We are happy to come here for treatment .😊👍

Bhavna Bhatt
13:03 26 Jul 21
Excellent work especially for the little kids and adults

Hiren Desai
05:14 24 Jul 21
It was good experience for consultation and gave good advice for treatment

niket thakkar
12:58 22 Jul 21
Thanks to the entire team of Sabka Dentist South Bopal Branch. Based on guidance from Dr. Kumar and Dr. Chandni. Overall treatment was so smooth and pain free and feel so confident after having implant treatment. Clinic was maintained proper hygiene and followed Covid protocols. Entire staff and team of Doctors are very well trained. I completely satisfied with overall services. Much Appreciated.


Rahul Patel
12:17 10 Jul 21
Done tooth removal and cleaning and service is good and friendly approach.Worth service for money paid.

Chinna venkadasamy Kannan
04:58 10 Jul 21
It was nice to have my RCT done here. Doctor was very friendly and with great patience, she explained every step of treatment. Will definitely recommend to my friends.

Poornima A
05:53 07 Jul 21
Atyant khud saras treatment..Kaam bovj Saras..Service and treatment explanation bovj saras..Root canal treatment ane bridge karavel..Satisfied..Staff (kiran ane suman) ane doctors (Dr chandani) khub agad vadho..

Bharat Soni
05:14 07 Jul 21

dheeru vagh
06:03 06 Jul 21
Professional staff, very good treatment

Ravi Lama , Ex-Commando, India
06:16 03 Jul 21
Dental cleaning treatment great,we are satisfied

Sharad Raja
14:53 02 Jul 21
I have done treatment of rct with zirconium cap and teeth cleaning staff fine and doctor fine

VISHNU R vaghela
05:10 30 Jun 21
Excellent service by Sabka Dentist South Bopal Branch.Good behavior of staff and they are very polite too. Tries best to explain the whole process with patience and resolves all the query with ease.Doctor has good experience for root canal surgery, I really recommend. Thank you so much.

Ravi Singh
15:54 22 Jun 21
Splendid work and professional team! Super nice, walked me through the teeth cleaning process too!

Muditavardhan
15:17 22 Jun 21
Had a great overall experience. Got my Premium Zirconium Tooth Capping done from here, can't tell the difference between my tooth and the new cap. Highly recommend this place to all!!

Yashvardhan Prasad
15:17 22 Jun 21
I came for cleaning here and then they guided me for aligners..Aligners going on since 2.5 months.. I am getting good result in such short time..Doctors and staff are very good..100% I will recommend to my friends and relatives..Thank you sabka dentist south bopal team..

Priyanka Sarpota
07:12 22 Jun 21
Today got my self ligating braces off at Sabka dentist.. Treatment duration was 1.5 years..Extremely happy with my smile transformation and satisfied with treatment..Doctors and staff are best here..Covid protocols are also followed..Thank you Sabka dentist south Bopal..100% recommended for self lighting braces and also other treatments scaling and filling were given complimentary during treatment..

Rachna Rajak
15:24 21 Jun 21
I have very good experience.. Doctors and staff are professional.. I got my aligners done.. Its going very good.. At best price best treatment... Work progress is good and on time..Safe and hygiene place to visit in covid.. Highly recommended for aligners...and also for other treatment...

Good experience overall. Doctor educates us well about dental hygiene. Teeth cleaning procedure went very well.

Parth Mistry
04:30 12 Jun 21
Doctors are skilled, clean & hygienic, staff is humble & friendlyRoot canal & cap fixed, Doctor is skill,staff is humble & friendly


harpal daya
12:54 28 May 21
Very nice service by Sabka Dentist South Bopal Branch.Very good behaving staff and they are very polite too. Tries best to explain the whole process with utter patience and resolves all the query with ease. This was my 5th visit to the clinic and my overall experience was great :)

Pooja Jani
07:25 22 May 21
Good experiece and good doctor😄

hemangi bharambe
11:48 10 May 21
I was having cavity problem..other dentist said there's only one option that is root canal.. But when I came here doctor chandni guided me right and saved me from root canal. She guided me thoroughly so I am very satisfied with the service they provide. Thank you sabka dentist.

Parth Desai
12:30 07 Apr 21
nice experience. nice doctor 👍

Rock star Shlok Shah
14:28 03 Apr 21
Nice treatment with good faculties.....

Puja Kothari
12:26 03 Apr 21
I have Done Treatment of RCT with Cap and Teeth Cleaning work done ...now comfortable for my teeth....and very good service of During my treatment......specially Thanks of Chandani Madam.....and staff of Sab ka Dentist at south Bopal.....

alkesh gadhiya
05:24 18 Mar 21
I got my braces here..l am happy with the treatment. Doctors and staff very friendly.

Dharmesh Paliwal
04:31 12 Mar 21
Very comfortable and flexibility of timing.

sundeep saurabh kar
14:10 10 Mar 21
Fabulous work, efficient and timely serviced. Excellent supportive staff. They explain you in detail about your pros and cons. Special thanks to Dr Kumarpal, Dr Brijesh and Dr Chandni. It's fab to understand how bad things I had and how well it were treated. I am completely satisfied with Sabka Dentist and recommended others.

Kirtan Gajjar
11:11 02 Mar 21
Very nice staff. Well experienced doctors, nicely explaining about the treatments. Cleaning, implanting and filling are done very nicely. Taking care of all Covid precautions. For Proper guidance, visit once

Rajeshsinh Prajapati
07:52 25 Feb 21
Braces treatment completed. Satisfied with doctors and staff..

shweta gajjar
04:52 11 Feb 21

Samita Kundu
15:48 06 Feb 21
Got my scaling and polishing done. Really liked the service.

Arpan Kundu
14:14 06 Feb 21
Happy with the treatment given & care taken.

PREMJEET MARWAHA
13:29 29 Jan 21

Chirag Thakkar
14:06 27 Jan 21
I had a very good experience here, the doctors and staff take care of the patient very well.Thanks All😊

Prasad chavan
13:29 23 Jan 21
Humble n nic doc...got best treatment..

Radha Mundada
15:31 07 Jan 21

rajat singh
11:31 31 Dec 20
I done my treatment of cap fitting with RCT treatment... It was awesome experience for me ☺️

Khyati Jeet Barai
11:48 29 Dec 20
Dr Kumar Thakkar has done my treatment there and he has not only done his work but also explained me how to take care of my teeth in daily basis. The services he gave were excellent and i am pleased with Sabka Dentist.

Dipesh Mukherjee
13:00 26 Dec 20
Excellent services and very well behaved staff. Special mention to Dr Kumar. He is a very good human being and in my opinion an extremely talented dentist. In these tough situations of Covid 19 they are treating the patient with utmost care and safety precautions. Would recommend this clinic to everyone

manish verma
17:40 25 Dec 20

Milind Ballal
06:00 25 Dec 20
It's fantastic and they call me always for free check up but due to shortage of time couldn't reached timely.Finally meet with dictator and there is no consultancy charges for anyone.Good advice

chandra Prakash Dubey
14:23 22 Dec 20
I got my braces here...I am happy with the treatment.Doctor and staff very friendly.

Soman Rajak
11:02 19 Dec 20
Best Experience. Staff is friendly and good. South Bopal Branch👍

Rohit "RV" Goswami
14:30 08 Dec 20
Got my aligners from here and everyone was extremely cooperative, especially as I had to travel outside they got everything done quite fast.Excellent service and everyone was extremely kind and polite as well!

ishita vadhera
14:07 24 Nov 20