Dental Clinic in South Bopal
Address: Shop No 115, Orchid Center, Near Sobo Center Opp, 2, Safal Parisar Rd, South Bopal, Ahmedabad, Gujarat 380058.
Monday – Saturday 11 AM – 8 PM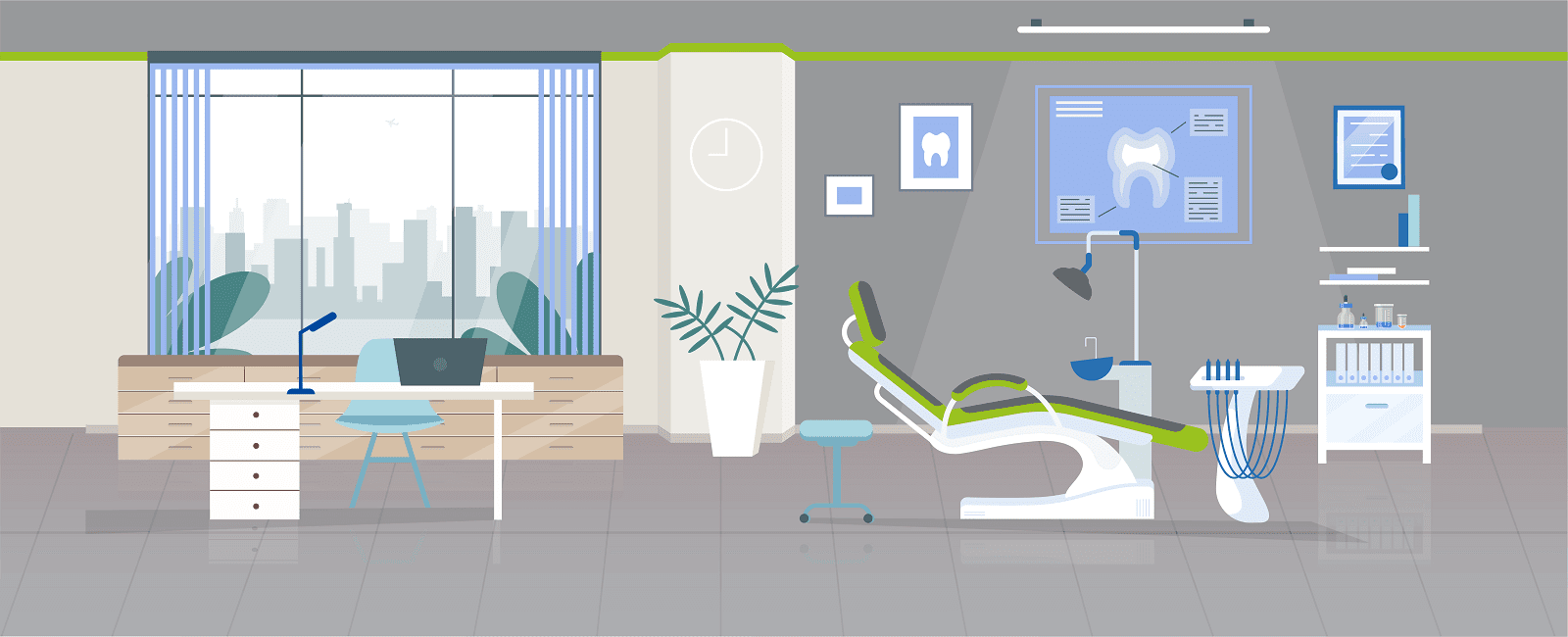 Offers a relaxed and unique dental care experience, coupled with the highest standards of dental treatments. Dentistry absolutely need not to be anything less than a pampered pleasant experience. Dental treatments in South Bopal, Ahmedabad at Sabka dentist dental clinic confines in a calm surrounding and, will amaze you with how painless and fast most of the modern dentistry is! At Sabka Dentist, our aim is to provide good oral health and create beautiful smiles. In the process of achieving this, we provide an excellent implant, preventive, restorative, and conventional dentistry. Our commitment to these goals provides you with unparalleled service with the highest standards of dental hygiene in a comfortable and pampering environment. We know you will be delighted, not only with the treatment but with the way you are treated. Here you will find a welcoming ambiance with warm, friendly staff and total transparency.
All dental treatments from dental crowns to major smile makeovers; a wide range of dentistry procedures and full mouth dental implants; everything is available under one roof!
The well trained and specialized dental team constantly staying updated through continuing dental education.
State of the art treatment techniques and instrumentation.
Value for money treatment options and costs.
Zero waiting policy.
Priority treatment completion at no extra cost for time-bound patients.
If you are looking for any type of dental treatment like metal free crowns and bridges, veneers, dental implants, tooth whitening, implant dentures, smile corrections, gap closures, fixed teeth, root canal treatment, gum surgery, kids dentistry, laser dentistry, gummy smile correction, wisdom teeth extractions, dental X-rays, etc., we are the ideal choice for best dentists for dental treatment in Ahmedabad, India.
If you are particular about your dental health care , you ought to select the best when in pertains to oral checkups and treatments. Sabka Dentist is consistently rated as one of the best dental clinics in South Bopal, Ahmedabad. At Sabka Dentist, patients not only receive top class treatment for their dental concerns, but in addition get to experience one of the best in-clinic patient experiences across India. Irrespective of the background or profession of an individual, we make certain that all of our patients feel comfortable and experience no problems when approaching or getting their oral health issues across to our dental specialists. We are amongst the top dental clinic chains in South Bopal, Ahmedabad, and have a legacy that is unparalleled by any other dental clinic in South Bopal, Ahmedabad, India. Our dentists are some of the best dentists in South Bopal, Ahmedabad.
Sabka Dentist very often makes it to the list of best dental hospitals in South Bopal, Ahmedabad, owing to our excellent team of dental experts and doctors, and high tech facilities within our dental clinics. Sabka Dentist was launched back in October 2010, with a single clinic in Vile Parle. Now, we have grown to around more than a 100 clinics in Mumbai, Pune, Ahmedabad, Surat, Bangalore, Navi Mumbai, Thane. Our team at Sabka Dentist works to encourage better dental health and aid individuals to truly feel and look good and proudly carry their smiles. No wonder, because of our team's determination and vision to help spread smiles across the world, we have consistently managed to make it on the list of top dental hospitals in South Bopal, Ahmedabad.
Therefore, the next time you are planning to visit a 'teeth hospital in South Bopal', Ahmedabad, we should be at the top of your list of dental hospitals in South Bopal, Ahmedabad. Consider us your own 'Apna Dentist'; our dentists are undoubtedly some of the best dentists in South Bopal, Ahmedabad, and we can help you with your dental troubles so that you can always spread happiness across with your wonderful smile.
Fabulous work, efficient and timely serviced. Excellent supportive staff. They explain you in detail about your pros and cons. Special thanks to Dr Kumarpal, Dr Brijesh and Dr Chandni. It's fab to understand how bad things I had and how well it were treated. I am completely satisfied with Sabka Dentist and recommended others.

Kirtan Gajjar
11:11 02 Mar 21
Very nice staff. Well experienced doctors, nicely explaining about the treatments. Cleaning, implanting and filling are done very nicely. Taking care of all Covid precautions. For Proper guidance, visit once

Rajeshsinh Prajapati
07:52 25 Feb 21
Braces treatment completed. Satisfied with doctors and staff..

shweta gajjar
04:52 11 Feb 21

Samita Kundu
15:48 06 Feb 21
Got my scaling and polishing done. Really liked the service.

Arpan Kundu
14:14 06 Feb 21
Happy with the treatment given & care taken.

PREMJEET MARWAHA
13:29 29 Jan 21

Chirag Thakkar
14:06 27 Jan 21
I had a very good experience here, the doctors and staff take care of the patient very well.Thanks All😊

Prasad chavan
13:29 23 Jan 21
Happy with teeth cleaning fast and good.

Gunjan Patel
14:09 11 Jan 21
Humble n nic doc...got best treatment..

Radha Mundada
15:31 07 Jan 21

rajat singh
11:31 31 Dec 20
I done my treatment of cap fitting with RCT treatment... It was awesome experience for me ☺️

Dr Kumar Thakkar has done my treatment there and he has not only done his work but also explained me how to take care of my teeth in daily basis. The services he gave were excellent and i am pleased with Sabka Dentist.

Dipesh Mukherjee
13:00 26 Dec 20
Excellent services and very well behaved staff. Special mention to Dr Kumar. He is a very good human being and in my opinion an extremely talented dentist. In these tough situations of Covid 19 they are treating the patient with utmost care and safety precautions. Would recommend this clinic to everyone

manish verma
17:40 25 Dec 20

Milind Ballal
06:00 25 Dec 20
It's fantastic and they call me always for free check up but due to shortage of time couldn't reached timely.Finally meet with dictator and there is no consultancy charges for anyone.Good advice

chandra Prakash Dubey
14:23 22 Dec 20
I got my braces here...I am happy with the treatment.Doctor and staff very friendly.

Soman Rajak
11:02 19 Dec 20
Just got my Scaling Polishing done at South Bopal Branch of Sabka Dentist. Very polite and Professional staff out there. Doctor is very friendly and try to explain everything in detail. Overall Service was very delighful and had a good experience. Highly Recommended for your dental services.Thank you

Pratham Jani
07:59 14 Dec 20
Best Experience. Staff is friendly and good. South Bopal Branch👍

Rohit Goswami
14:30 08 Dec 20
It was good experience of cleaning

HARSH SHAH
07:09 04 Dec 20
Got my aligners from here and everyone was extremely cooperative, especially as I had to travel outside they got everything done quite fast.Excellent service and everyone was extremely kind and polite as well!

ishita vadhera
14:07 24 Nov 20
Treatment was very good. Hygiene point of view excellent.

Sunitha Thakoor
04:15 12 Nov 20
Nice Dr I recommend to everyone best service

Abhilash Ghodke
12:53 04 Nov 20

Entire team is very supportive, caring and polite. I recommend to go for it.

alka shukla
04:53 03 Nov 20
got tooth extraction done a few days back from this clinic the whole procedure was done in not more than 15mins n there was no discomfort or pain during or after the procedure ..even got the teeth cleaning n polishing done..very good experience so far ..will surely recommend this clinic without any doubt

Bincy Unnikrishnan
14:06 02 Nov 20
Got great service and very humble comfortable staff.Dr. Kumar Thakkar great doctor, for a person being scared of needless and having phobia, worked soo well...I dint feel any pain!Must go to to this centre and get treated by Dr.kumar

nikita karandikar
13:00 29 Oct 20
Very good experience.Was explained the procedure in detail.gave a patient hearing to my concerns.Will definitely recommend to others.

Rashmi Joshi
07:19 28 Oct 20

Nayak Sanjay
05:49 27 Oct 20
Nicely following safety norms. Very good and professional service.

vatsal desai
13:37 22 Oct 20
I must say very cooperative and calm doctors with all advanced facilities in our budget.Very friendly to small childrens.

Purva Tiwari
02:48 15 Oct 20
It was good experience in this clinic , doctor is very cooperative and humble and staff is also very cooperative..... They've good followup..

Ritu Chauhan
18:46 29 Sep 20
It is very good place to get treatment and doctor & staff are very supportive.

Pratik Chandravadiya
05:34 05 Sep 20

Vyas Tarkesh
14:44 13 Aug 20
Doctors are skilled, clean & hygienic, staff is humble & friendly

Preventive measures taken during this COVID situation is commendable. Staff is very cooperative and helpful. Overall Good experiance.

Piyush Thakur
06:28 13 Jul 20
I visited at clinic for my daughter root canal treatment. I am very happy with the service provided by clinic, especially thanks to Dr. Priyanka Gulati mam. They took all the safety measures at this crucial time of covid-19.

Neeraj Gupta
10:28 07 Jul 20
Good Experience with Sabka Debtist.

Shalini Gupta
11:37 08 Mar 20
Fair rate and A-one treatment

Ninad Naik
13:57 07 Mar 20
Very good and professional service.

lekhini fultariya
12:42 04 Mar 20
They ŕ professional and experianced good treatment

Sumita Barnwal
12:32 04 Mar 20
Overall it was a good experience. I only faced waiting issue .

Damini Patel
13:37 03 Mar 20
Doctor shared the right diagnacis for the treatment

Govind Art Studio
07:31 03 Mar 20
The treatment was good and the doctor was polite .. good experience as it was my first visit

Roushan Kumar
14:16 02 Mar 20


Balram Katyayn
15:02 25 Feb 20
Good doctors and support staff to ensure all your dental problems are identified and fixed. Provide best quality products for dental requirements.

Anoop Singh
15:01 25 Feb 20
All good... I got zirconia crown done .

Mahendrasinh Chudasama
15:21 24 Feb 20
It was a nice experience,doctor was really cooperative and work was his.

Kamakshi dhamija
12:52 24 Feb 20


Damor Ranjitkumar
12:12 20 Feb 20

Punit Agrawal
14:43 17 Feb 20
I got my braces here..i am happy with the treatment..

Suman Rajak
08:33 17 Feb 20
Had a great experience in getting one of the best tooth crown and all 3 fillings done with 100% precision..Thanks Sabka Dentist..

Vishwanath Desai
14:29 14 Feb 20

Akash Rathod
07:50 13 Feb 20


brijesh kumar Kushwaha
08:08 11 Feb 20
I am impressed by Dr Kumar for the way he take care for me during my treatment of placing crowns on my teeth. He always pleasent and treat with so easy that myself never found any difficulty during treatment .... Thanks to hum and Sabka dentist team ....

Navneet Sharma
14:48 29 Jan 20
I went for aligners treatment. Overall I can say that I am totally satisfied with the results. The staff was friendly and supportive throughout the treatment.

Meet Thakkar
12:54 25 Jan 20
Satisfied with the service.

Aagam Shah
07:04 22 Jan 20
I had a veey good experience at this clinic and i hoghly recommend it to everyone who is searching for the dental care.

himani nagwadia
12:47 17 Jan 20
Well, I'm first time visit here. I feel good, and hope I solve my all suffering issues. Thanks for your advice dr. Hemali Vora. :)

Ruchit Shah
07:56 17 Jan 20

rishab rao
13:07 16 Jan 20
Work superb 👌 and very excellent

Rohit Tiwari
08:35 16 Jan 20
The bestest dentist and very friendly and amiable doctor. I did the root canal and zerconia cap for my 9 year old and we were really very satisfied and happy with the treatment.I would definitely recommend this dentist for your treatment.Thank you to the doctors there for the lovely gesture.

Sabka dentist is good. I thankful Mr. Kumar for giving good guidance and very precisely. Dr Kumar is very co-operative and polite nature. I took my full treatment here. And you can do your treatment by easily EMI of you have Bajaj Finance card. My treatment was long but Dr. Kumar took more time and did the treatment..Thank you Sanka dentist and special thanks to Dr. Kumar. He is amazing person. Even my mom did treatment here.

jigar shah
08:03 14 Dec 19
Visited the place for the first time... Really helpful staff n procedure done in minutes 🙂

Shweta Dubey
09:05 02 Dec 19
Good service. Would recommend! 👍

Utkarsh Gupta
08:45 31 Oct 19

aditya shekhar
06:03 21 Oct 19

Ankita vyas
13:16 17 Oct 19
Excellent handling of patients' queries, very good panel of dentists and specialists. Patient's care is taken by timely follow ups and reviews.

Shreeram Marathe
01:54 17 Oct 19
Very happy with the treatment. Total satisfaction and value for money. Very caring Doctor and staff.Thanks..

Audumbar Vyavahare
15:10 19 Sep 19

Preethi Rao
16:44 16 Sep 19
I visited this clinic and had my root canal done and had 3M lava cap. It was a pretty good experience.

Went for chipped wisdom tooth. Dr. Kumar not only fixed it but took care of composite filling. He was extremely careful and made sure I didn't feel any pain through out. Very professional and recommended !!

I went to this clinic and took my mother here doctor is really friendly and staff are very awesome they take care of patient very nicely

nitesh demla
06:20 29 Jul 19
Iam fully satisfied with the dental treatment and denture too.Thankful to sabka dentish south Bopal,Ahmedabad

Hasmukhbhai Joshi
13:51 06 May 19
I had visited the clinic for my bleeding gums problem. After laser treatment I am feeling very good . My gums are healthy . Gum bleeding as well as sensitivity of Tooth also gone completely.I am totally satisfied with the treatment given by doctor. He explained the problem and the treatment required in detail before start the treatment.In all it was a great experience at Sabka Dentist south Bopal.

Sampada Marathe
14:27 19 Apr 19
Went for tooth extraction, it was painless and quick

Minakshi Parmar
05:54 30 Mar 19
I am a regular customer of sabkadentist. My visit to South Bopal was for the first time. The ambience is good and vibrant. The service and support provided is good. I plan to associate with the same for a long time.

Shammi Ach
06:11 28 Mar 19
Good experienced Dr. And staff. Nice taking care of clients. Good listener &Understanding client/patient.Quick dealing. No more waiting.

suresh kumar
13:47 26 Mar 19

Pragna Tala
07:04 20 Mar 19

Thakor Devraj
07:36 19 Mar 19
I had teeth surgery in sabkadetist and it was successful surgery and now i am feeling relief and thanks to doctors.I would like to suggest this to people who are suffering from teeth pain who can visit here and can get avail free of charge visit.

Nirav Sampat
13:57 16 Mar 19