Address: 103, First Floor Sarovar Plaza, 80ft. Ring Road Gangotri circle, above Sale India, Nikol, Ahmedabad, Gujarat 382350.
Monday – Saturday 11 AM – 8 PM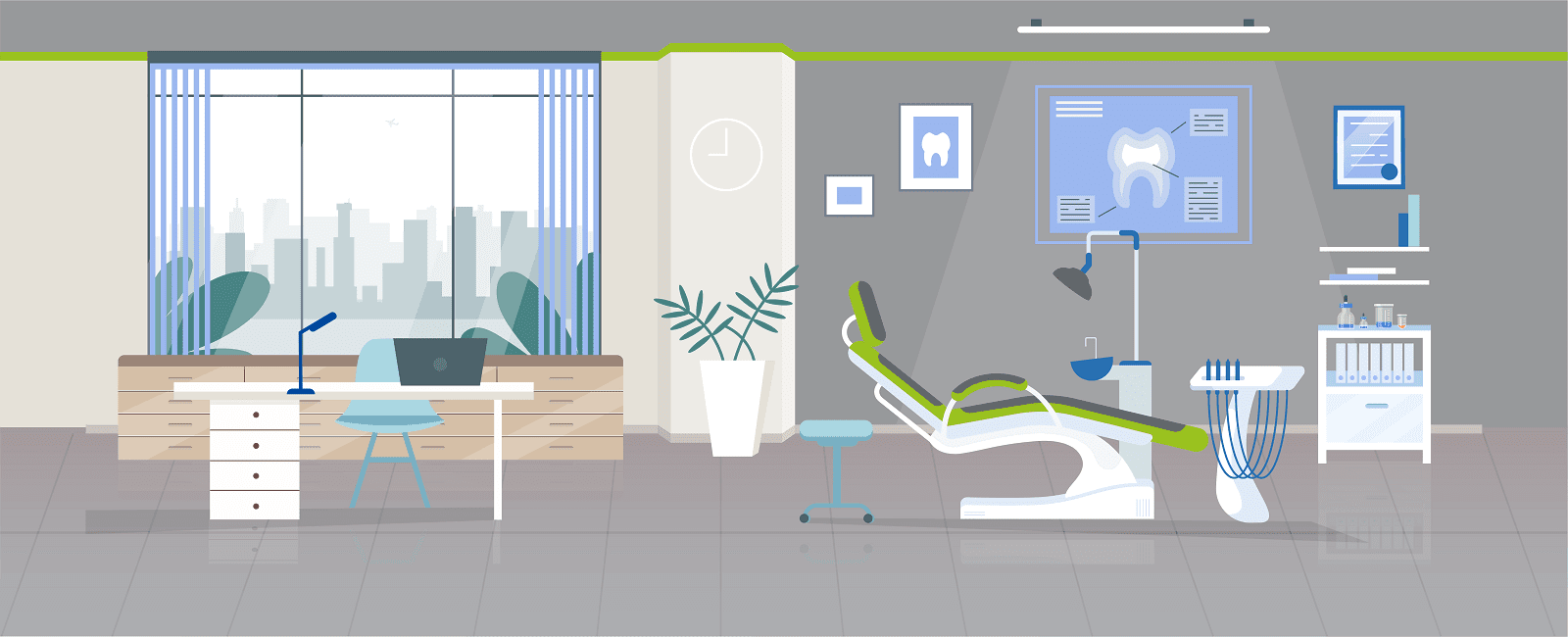 Offers a relaxed and unique dental care experience, coupled with the highest standards of dental treatments. Dentistry absolutely need not to be anything less than a pampered pleasant experience. Dental treatments in Nikol, Ahmedabad at Sabka Dentist dental clinic confines in a calm surrounding and, will amaze you with how painless and fast most of the modern dentistry is! At Sabka Dentist, our aim is to provide good oral health and create beautiful smiles. In the process of achieving this, we provide an excellent implant, preventive, restorative, and conventional dentistry. Our commitment to these goals provides you with unparalleled service with the highest standards of dental hygiene in a comfortable and pampering environment. We know you will be delighted, not only with the treatment but with the way you are treated. Here you will find a welcoming ambiance with warm, friendly staff and total transparency.
All dental treatments from dental crowns to major smile makeovers; a wide range of dentistry procedures and full mouth dental implants; everything is available under one roof!
The well trained and specialized dental team constantly staying updated through continuing dental education.
State of the art treatment techniques and instrumentation.
Value for money treatment options and costs.
Zero waiting policy.
Priority treatment completion at no extra cost for time-bound patients.
If you are looking for any type of dental treatment like metal free crowns and bridges, veneers, dental implants, tooth whitening, implant dentures, smile corrections, gap closures, fixed teeth, root canal treatment, gum surgery, kids dentistry, laser dentistry, gummy smile correction, wisdom teeth extractions, dental X-rays, etc., we are the ideal choice for best dentists for dental treatment in Ahmedabad, India.

Gautam Rajgor
12:07 08 May 21

rajiv malya
05:30 05 May 21
Staff and doctor is so cute😍

ajay sales Ahmedabad
15:51 03 Apr 21
Humble Staff, quick & effective treatment.

Harshal Barot
07:30 03 Apr 21
Great & best staff...Proper informed

harsh vyas
06:09 30 Mar 21
Thank u for best treatment


Rashikbhai Patel
14:17 01 Mar 21
Good staff and good clinic.Dr.Honey is very supportive

Lakhani Amit
07:48 16 Jan 21
Must visit this place.. receptionists help sincerely and doctor is so kind..

Neel Solanki
12:47 12 Jan 21
Sabka dentist is best dentish

URVASHI SENJALIYA
13:12 02 Jan 21
Nice treatment with each and every possible easy ways for patients. Thank You for your best support..

Harsh Patel
06:07 31 Dec 20
Amazing service n extremel nice folks..! Very thorough n explains everything. Takes good care of their patients...!

Nirav Mardiya
16:43 29 Dec 20

ishita panchal
06:18 28 Dec 20
Best adviceer for treatment

Haresh patel Haresh patel
07:15 27 Nov 20
Dr Honey Patel is very polite, she explains each and every query with patience and is very nice to patients overall.I would recommend to visit her for any issues regarding your teeth.

Next Level Transformation NLT
16:16 25 Nov 20
I had consulted few dental clinics in past, but here the staff was friendly and explained the whole dental situation with what cure and precautions need to be taken, cant say cost efficient but yes can be recommended for service.

Ashish Rathod
15:07 31 Oct 20

Dhruv Desai
13:08 30 Oct 20

Vikas Koshti
13:21 27 Oct 20
I opted for cleaning and polising services Dr Honey explained me all the process clearly and also advised me after treatment precautions. More over the treatment was painless and comfortable.

priyanka raval
12:46 21 Oct 20
Thnk u for best treatment

haresh tiwari
05:14 13 Oct 20
Good hospitality thanks for all staff give me aa best service and good consultation our treatment thnk u sabka dentist

Senthil Kumar
12:55 10 Oct 20
As regarding doctors consultant and dentist service was satisfied as wall as clinging and safety much appreciated but as your company increased 10 times fees within 5 months how this possible and How customer satisfaction...!? So many other reputed dentist available in market with affordable price and service.

Nik's Pambhar
06:51 10 Oct 20
Best ever dental clinic.. provided all safety measures for covid 19. Best treatment & consultation provided..

Honey Patel
13:07 09 Oct 20
Behaviour of the doctor and staff is very nice also the clinic is very clean. I may highly recommend you for consult the doctor.

Kinal Patel
13:26 08 Oct 20
Thank you for good service for sabka dentist nikol

Ratilal Patoliya
12:13 05 Oct 20
Very best experience in doctor.

patel chintan
12:57 01 Oct 20

g**d maar le
11:37 24 Sep 20
I am really happy with provide Best service to check-up and clean my daughter's teeth. The doctor and staff behaviour is friendly. Thanks Sabka dentist.

Nirali Solanki
12:57 22 Sep 20
Very hygiene and strictly followed covid 19 prevention with best treatment.

Doctor is very good and giving perfect advice

Mahendar Singh
10:11 17 Aug 20
I need to consult dentist 1st time.I was nerve about dentist. My friend recommended me Sabka dentist at Nikol,Ahmedabad.It was more than satisfying experience. Doctor along with Staff are quite calm,expert,soothing approached and have all knowhow of dentistry.They suggested best scheme for me.Overall Pleasant experience with getting result.

mehta vivek
14:28 10 Aug 20
Very Good response from staff and doctor 😊

PARTH KATHIRIYA
11:29 29 Jul 20

Akki Thakor
10:49 24 Jul 20
Best teeth cleaning service.

Nayan Patel
12:52 18 Jul 20
Nice neat and cleaned hygienic clinic well dr.

Neev gaming yt
14:22 11 Jul 20
Very calm & very cooperative staff along with doctor. Performing job very carefully. I dont feel a little bit pain or anything else. Good luck to all the team Nikol.

arpan shah
15:41 14 Mar 20

Dhaval Baldha
13:25 12 Mar 20
I like the very easy appointment booking system. And a very efficient and friendly service. Can highly recommend and wouldn't consider going anywhere else. And one more thing excellent treatment in sabka dentist.

Abhishek Kumar
09:30 03 Mar 20
If you have any dental problem then you must visit Sabka Dental Nikol branch at least once. They will guide you about your problems and tell you the proper treatment and cure. Recommended.

Bhavdipkumar Gadhavi
05:35 03 Mar 20
Aexilent Doctors honey Patel and

Parth Bhadani
05:47 29 Feb 20