Address: Shop No 2, Daulat Shirin CHS Ltd, Near Colaba Post Office Opp. to Baptist Church, 31 Colaba Road , Mumbai, Maharashtra – 400005
Monday – Saturday 11 AM – 8 PM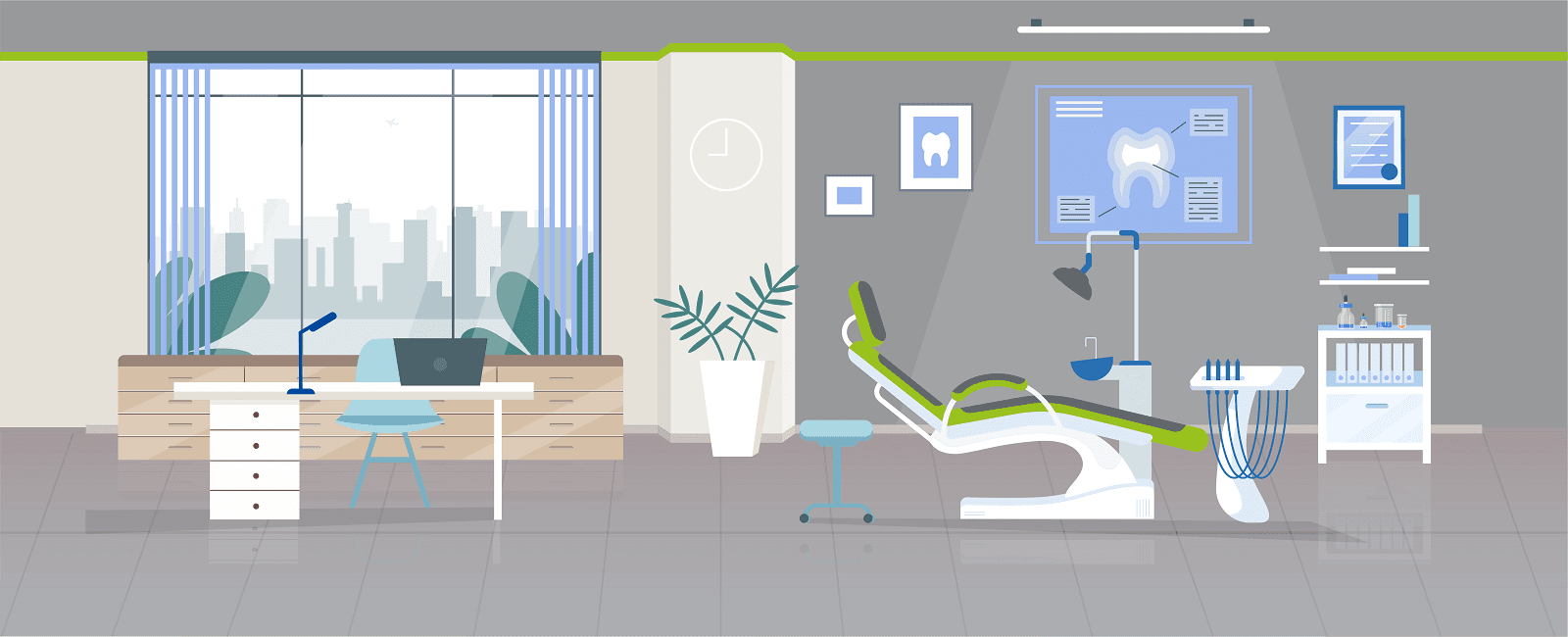 Cosy ambience of the clinic along with smile, professional & ever caring dentist kept me at ease which sublimed fear to ensure the extraction of wisdom tooth in few minutes with elan and heal. God Bless Sabka Dentist. Jai Hind.

KANCHAN MUKHERJEE
08:00 04 May 21
Since 5 years I have take treatment for my child.. It's very good experienced...mostly it's very good service.. Every doctor and staff are very nice and kind.. In the covid pandemic situation they taking proper care abt patient also.. Good keep it up.. It's really Sabka Dentist is my Dentist..

MINAKSHI TANDEL
10:26 29 Apr 21
Very happy with there service..Taken good care of the heighten...Very happy...

shirin mahapskar
07:53 21 Apr 21

Muskan Gupta
10:18 14 Apr 21
I feel blessed to get doctors like these... Their service are really awesome

Sameena Shaikh
10:16 14 Apr 21
Very friendly, helpful and courteous staff. Happy with the Treatment by the Dr. Would recommend this clinic for dental treatment.

Rajiv Kothari
09:18 14 Apr 21
Good service nice staff .ashwini receiptionist

reunka chouhan
14:20 10 Apr 21
Dr. Fatima is clearly my go-to expert. She was extremely cooperative and answered my questions about dental care and shared insights and next steps as regards to the treatment.

Siddhant Tyagi
09:08 09 Apr 21
The service is Hassel free. I had a free appointment. Went in , filled two forms ( information and covid 19 consent form) and the doctor saw me immediately.I was asked to wear foot covers and to remove my mask and put in an envelope before the doctor called. After entering the room, I was told to wash my hands and gargle with a mouthwash, following which the doctor saw me.The doctor was following all covid protocols such as double masks and gloves.The diagnosis was done perfectly and I was also shown X rays of the teeth having issues. I asked about alternate remedies and got a satisfactory response. The responses were detailed and satisfactory.Overall quick and easy experience, takes the pain out of visitng the dentist.

Neelank Bihani
07:20 08 Apr 21
Good experience with dental clinic. The doctor as well as staff have a pleasant gesture towards patient. Thank you

Pushpa Behera
13:12 07 Apr 21
Good efforts by Dr. and all staff And also good service and Hygiene

Dhavalsinh Chavda
14:04 06 Apr 21
Amazing experience with Dr.Fatima Shaikh..N all the staff.....thank you so much...

parshya mehta
12:33 06 Apr 21
have a very good experience with dentist. The doctor and staff all are very friendly and treat nicely and understand the patient problems........Thank you.

Mujhe bohat khushi hui yaha aake 👍

stylish star
13:27 23 Mar 21
Very Cordial and Professional StaffHad very Smooth Treatment under Orthodontist Kyumi Shethiya. She's a Professional through and through :)

Darshil Dharwadia
12:06 23 Mar 21
Excellent treatment done by dr Fatima and very nicely treated humble in talks.

Mehul Shah
12:33 19 Mar 21
I am really very satisfied by the work The staff as well have a very sweet gesture thank you

Sachin Urmude
10:20 18 Mar 21
Great service and care , thank you sabka dentist.

Vivek Singh
06:19 17 Mar 21

Prashant Gupta
14:07 15 Mar 21
Good cleaning.Good service..

vinay poddar
09:32 12 Mar 21
Provides a very good customer experience

Shaan Qureshi
10:43 11 Mar 21

Asmita Sawant
11:38 10 Mar 21

Deepa Pawer
13:31 05 Mar 21
It was great experience. And nice and helpful staff of sabka dentist .good and confratble dental treatment by Dr.Rohit

Swapnil Pawar
10:32 04 Mar 21
Good staff Dr Rohit best orthodontics and clinical staff all so very good

Usha Kamble
09:43 04 Mar 21
They are providing good service.staff are very good and professional trieding with as

Govind Rathod
12:02 03 Mar 21

gopal kutti
06:32 02 Mar 21

Ajay Kumar
10:38 27 Feb 21

Nasiruddin Qureshi
10:35 27 Feb 21

hemanth k p
11:49 26 Feb 21
I am really very satisfied by the work. The staff as well have a very sweet gesture thank you

Zeeshan Suleman
09:45 25 Feb 21
Excellent serviceDr treatment also good

Suhas Varal
06:06 25 Feb 21
Good, hygiene precautions in times of covid 19 is taken care of and the dentist on duty explained the procedure and price in a very nice manner .

nissar dharamsey
09:51 30 Jan 21
Good service provided, I and my family have been taking treatment for a few months now and am totally satisfied with treatment given.

Dr Rakesh Prabhat
04:28 26 Dec 20
Nice service, Staff and doctors are supportive and care taking.

G R KANASE
13:21 19 Dec 20
Professional approach and sound advice

Ravi Sohonee
15:48 09 Dec 20
Ashwini the receptionist is very helpful she fixes all the appointments without any reminder. Doctors are very supportive & guide thoroughly during the treatment.

Sneha Lahot
12:02 09 Dec 20
I have a very good experience with sabka dentist. The doctor and staff all are very friendly and treat like a kid while treatment and understand the patient problem very clearly.Thank you.

Priyanka Mishra
09:13 07 Dec 20
Taken good precautions in terms of safety towards covid and the treatment was great as always.

Kshitij Kargutkar
10:39 02 Dec 20
This is nice dentist near me and economicaly good

Arun Valmiki
06:36 05 Nov 20
Best place for your dental treatment😊😊

Neha Fulsunge
13:21 04 Nov 20
I am Fully Satisfied.Very Nice staff.

Prashant Rai
08:42 31 Oct 20
Good behaviour and good thinking

NIRANJAN PANIGRAHI
07:03 31 Oct 20
Very nice & Excellent staff service provided by Sabka Dentist is fully satisfied to the Customer...I shall be highly thankful to Doctor & thr Goodself staff.

joseph jolly
10:08 10 Oct 20
Sabka Dentist clinic is located at Colaba. The Doctors are very good and they treated high standard of procedures, explain a very easy way so that every person knows what they actually required a treatment. The cost of every treatment also very affordable for a common people also. I strongly recommend to all to go for dental treatment at Sabka Dentist.

P Amaranadha Reddy
10:42 02 Oct 20

Pratiksha Sharma
07:04 02 Oct 20
Sabaka dentist so very nice handling check up teet

brijesh mishra
12:21 01 Oct 20

Sukhpal Paswan
07:56 30 Sep 20

Sagar Ghadi
08:15 29 Sep 20

Shaharukh Shaikh
08:14 29 Sep 20
The clinic is very hygienic and the staff and doctors are very coperative

jagbir yadav
06:33 26 Sep 20
Liked the hospitality given by the staff..clinic is hygienic..

Aruna Thakur
13:23 25 Sep 20
It was amazing no pain and very relaxing best dentist ever🦷🦷😁😁😁😁😁

aaishah Ansari
10:33 24 Sep 20

Rita Prakash
10:00 21 Sep 20
sabka denstist is the best dental clinic in mumbai

Irfan Khan
07:50 21 Sep 20
My Son's treatment for braces is been going in My Dentist.. Believe me My Dentist have excellent team of doctors, staff which really understand Ur problem well n accordingly suggest proper treatment. They have feasibility for all customer's. Provide EMI SYSTEM WHICH IS OF GREAT HELP TO ALL CUSTOMERS.EXCELLENT SERVICE, EXCELLENT TREATMENT GIVEN BY THE DOCTORS, COOPERATIVE STAFF.THANK YOU MY DENTIST.

Excellent service, very effective and soothing, thanx...

Naveen Kumar
08:48 14 Sep 20
Continuing good treatment levels. Thanks a lot, Dr. Fathima..

Ganesh Kumar
14:52 17 Aug 20
Good prompt service. Dr. Fatima is friendly and does a great job.Dr. Swarna is worst....did hasty job

Rushali Desai
08:44 28 May 20

Kumar Chavan
13:02 17 Mar 20

Santosh Chavan
13:02 17 Mar 20

Gopal Gawai
14:01 16 Mar 20
Very nicely tried me.specail a receinotist and doctor

chavi kunal
12:48 16 Mar 20