Address: Shop No 2, Daulat Shirin CHS Ltd, Near Colaba Post Office Opp. to Baptist Church, 31 Colaba Road , Mumbai, Maharashtra – 400005
Monday – Saturday 11 AM – 8 PM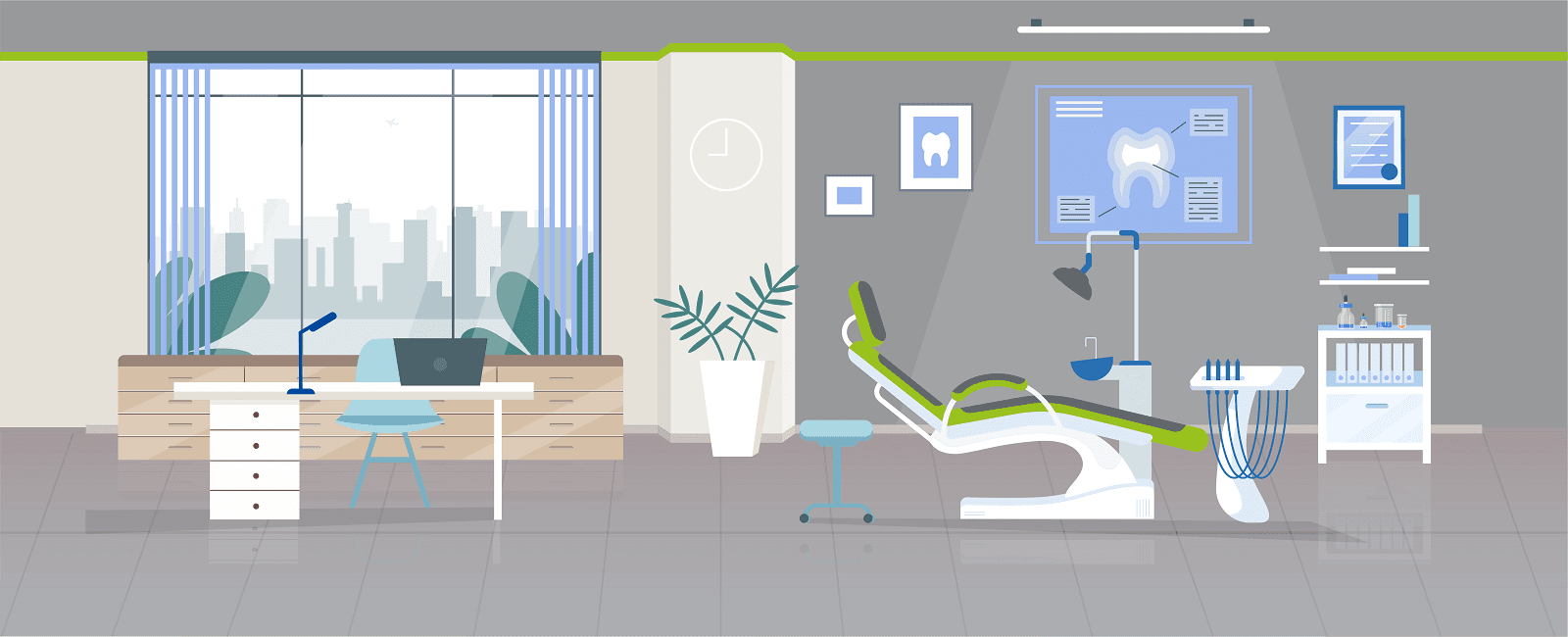 About Sabka Dentist Dental Clinic in Colaba
One of the biggest chains of Oral healthcare when it comes to the best Dentist in Colaba. Here we treat each of our patients with the topmost priority. It is always good to maintain oral hygiene and preserve and for this, we provide treatments at a very affordable cost.
Sabka Dentist in Colaba will amaze you with the most painless and fast most of the modern dentistry manner.
Sabka Dentist gives a high quality of implant, preventive, restorative, and conventional dentistry. Our dedication to these goals provides individual with unique service with the topmost level of dental hygiene, our dental clinic in Colaba thrives to provide a comfortable and pampering environment.
At Sabka Dentist, you will find a welcoming atmosphere with warm, friendly staff with total transparency.
We believe that "life is short, smile when you still have teeth" our only motive is to get the root of the problem and solve them with its best care solution. That's why we suggest each of our patients take dental checkups every 6 months to avoid floss because for us smile is more important!
Facilities at Dental Clinic in Colaba Mumbai
Dental checkup & Consultant :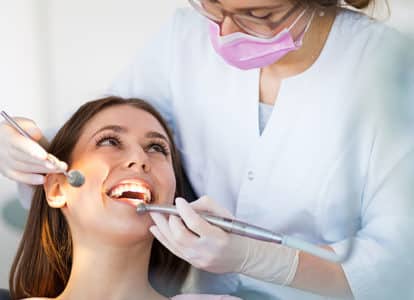 Sabka Dentist in Colaba, Mumbai provides free Consultation and Checkup to everyone and accordingly, treatment is explained to the patient so that the problem can be cured.
Digital Radiovisiography (RVG) :
We are using the latest imaging technique with minimum radiation exposure to the patient, which is an easy way of doing Xray scans this also saves time and digital image can also be saved for a future dental checkup.
Extractions:
Extractions are a basic service for removal of decayed teeth, when teeth become unrestorable through tooth decay or when teeth are removed for clinical reasons. This is performed by our well-trained doctors to give painless treatment.
Oral Surgery:
Oral surgery is performed by our oral surgeons who are qualified MDS oral surgeons and experienced.
Cleaning and Scaling of Teeth:
We recommend that for strong and healthy teeth one must get a cleaning every 6 months. We use an ultrasonic device to remove tartar and plaque from the surface of the teeth which is followed by polishing of the teeth.
Cavity Filling:
Cavities are not good for your teeth is again not a sign of a healthy tooth to get recover from this our dental clinics in Colaba uses the best quality imported resins to fill cavities which are long-lasting.
Replacing missing teeth:
Missing teeth can cause shifting of bite pressure onto other teeth, which can, over time, cause these teeth to move into space the missing tooth once occupied. We recommend replacing missing teeth with Dental Crowns, Bridges or Implants which are fixed prosthetics. And sometimes also with dentures when fixed prosthetics are not possible.
Orthodontic Treatments & Braces:
Misaligned teeth and teeth with gaps in between can be corrected using Braces or Orthodontics.
Periodontics or Treatment of the Gums:
Gums are treated in case of infections or gum disease or periodontitis.
Root Canal Treatment or RCT: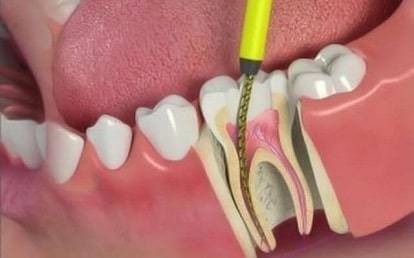 In simple words, Root Canal Treatment is the process of saving the tooth and eliminating toothache by removing infected soft tissue within the affected tooth and replacing it with an artificial inert "filling" material. We have special experts or endodontists who are experts at root canal treatment.
Other treatments:
For enquire about in facilities and cost for treatment in Detail
How to find a Dentist in Colaba?
Your dentist is a health care provider, similar to your personal physician. As we should know the importance of finding the perfect doctor, similar it's true when it comes to the Dentist. From children to adults, all individuals should need to feel their trust in dentists.
As going to a dentist gives us fear but fear should not be a part of dental visits. When you have a good dentist, a dental appointment will not be a worrisome experience. A good dentist inspires trust and confidence in his patients.
So here are 10 tips to choose your Dentist in Colaba:
Approachable & Friendly Personality
Convenient location (From home/office)
Affordable fees
Continuity of care on each visit
Good communication & conversation
Personalized treatment plans
Modern Dental technology
Emergency & same-day appointment
All dental service under at one single place
Easy payment & EMI option
All these are the key factors before choosing the perfect dentist or a Dental clinic in Colaba. At Sabka dentist all our centers use the same technology, instrumentation, facilities, and services.
The similar way our dental clinic in Colaba assures a top of the line equipment like lasers, Physiodispensers, Micro Processor Controlled Endodontic Equipments and other advanced technologies, which makes our dentists works efficiently to give a satisfying result.
How Sabka dentist in Colaba can help?
Sabka dentist is one of the largest chains of dental healthcare centers in India. With its top-notch, we have 100+ clinics in Mumbai, Pune, Surat, Ahmedabad and Bangalore with almost 550 and counting experts overall. All our dentists are qualified and experienced from the best Institutes and Hospital.
Sabka Dentist dental clinic in Colaba Mumbai believes in improving the overall health of society. And to do this we provide Free dental Checkups and consultation free and also a low-cost preventive oral care like cleanings and scalings are provided.
We at Sabka dentist have treated 1 Million people in India and counting is increasing each day. We keep following up with our existing patients to ensure that they come for preventive checkups every 6 months.
And also build up new patients each day by offering our unique facilities. Our customer important focus has earned us recognition as one of the best dental clinics in India.
We give our consistent performance & plan to upgrade every day in all aspects of Oral care for this we use high-quality materials from companies like Kodak, 3M, Dentsply, Coltene Whaledent, Nobel Biocare, ADIN, etc. Our doctors are trained and skilled at using the latest technology.
Tell me more about Sabka Dentist, Colaba
If you are particular about your dental health care, you need to select the best when it comes to dental care checkups and treatments. Sabka Dentist is consistently ranked as among the best dental clinics in Colaba, Mumbai.
At Sabka Dentist, patients not only receive top class treatment for their tooth concerns but additionally get to enjoy one of the greatest in-clinic patient experience across India.
No matter the background or profession of an individual, we guarantee that all our patients feel at ease and face absolutely no difficulties when approaching or getting their issues across to our dental specialists.
We are one of the top dental clinic chains in Colaba, Mumbai, and have a legacy that is unrivaled by any other dental clinic in Colaba, Mumbai, India. Our dentists are undoubtedly some of the best dentists in Colaba, Mumbai.
Sabka Dentist frequently makes it to the list of best dental hospitals in Colaba, Mumbai, owing to our excellent team of dental specialists and surgeons, and advanced facilities within our dental clinics.
Sabka Dentist was founded way back in October 2010, with a single facility in Vile Parle. Currently, we have grown to around more than 100 clinics in Mumbai, Pune, Ahmedabad, Surat, Bangalore, Navi Mumbai, Thane.
Our team at Sabka Dentist works to encourage better dental health and help men, women, and children to really feel and look good, and proudly carry their smiles. No wonder, resulting from our team's perseverance and vision to help spread smiles across the world, we have consistently managed to get to the list of top dental hospitals in Colaba, Mumbai.
So, next time you plan to visit a 'teeth hospital in Colaba, Mumbai, we should be at the top of your list of dental hospitals in Colaba, Mumbai.
Consider us your own 'Apna Dentist'; our dentists are some of the best dentists in Colaba, Mumbai, and we can help you with your oral problems so that you can always spread happiness across with your beautiful smile.
the doctor was really sweet and kind and approachable

Aakanksha J
16:13 15 Jun 22
Very good place,no waiting if given appointment and super service

Darshita Shah
14:29 10 Jun 22
Efficient service..clear billing..

Azim Shaikh
15:39 09 Jun 22
The appoint given was immediate and prompt as soon as I indicated my interest in doing a free dental check-up after receiving a message from Sabka Dentist in regard to d said for dental check up. As I could not reach d clinic at 6 pm on 27 August, U requested for appointment at 6.30 pm on d same day which which appointment wasagain promptly given to me. The lockdown/Government guidelines on account of the ongoing Pandemic was strictly adhered to like removing one's footwear outside the door of the Clinic. I was given a form to fill wherein I had to sign after reading the necessary terms n conditions of Sabka Dentist clinic located Opposite St. Baptist Church at Colaba Post Office, Mumbai-400005. Before entering the Dentistry arena a brown new envelope was handed over to us wherein we could place inside it the mask used by us. After entering, we were instructed to wash our hands with Sanitiser and white tissues were provided to me to wipe our hands dry . The female Dentist present then requested me to gargle my mouth and thereafter, she checked my entire mouth within to see if there was any treatment required for any of my teeth. I was pleased to know that I was required to do only cleaning and polishing of my teeth every six months to maintain dental hygiene whereby the Dentist would remove all the tartar, etc. to give my teeth a glow and shine & at the same time adhere to the norms of dental care for healthy gums and teeth. My personal experience which was my first visit was, indeed, truly superb and wonderful & U would suggest anyone to also visit Sabka Dentist for a really true enriching experience.💯👌💑🌺🌻🌷🌸🥀🌹💐The appointment given was prompt. Although Sabka Dentist could not find my previous papers, they made me sign on a fresh form. After that my teeth were examined by a female dentist and I was advised to do overall cleaning . I told them that I would do the cleaning on some other day for which they agreed. All pandemic protocol like placing our footwear out of the Dentist Clinic, using the Sanitiser kept on the table, wearing of Mask was thoroughly maintained for which I fully appreciate due to prevention of spread of COVID virus. I really had a pleasant and wonderful experience. Thanks a million Sabka Dentist. May U succeed and prosper in your Business. May your business grow and flourish bin the years to come.

Lucy Dsouza
00:53 01 Jun 22
It was good the Doctor is also polite 😊

Saif Shaikh
14:26 26 May 22
One of the best and genuine dental clinic I believe. Real professionalism and not there just for minting money out of patients. They will just advice you how to take care of your dental health and do what is necessary, nothing else. And the best part is the quality service at bare minimum cost. Hats off and keep spreading the smile.

mohit sharma
12:57 02 May 22
The clinic is also very clean and hygienic.Would definitely recommend to my friends and family.Thank you so much ☺

Bijay Kumar Mahakud
08:22 25 Apr 22
The clinic is very god..the staff calms the patients while providing services.Did a great job..also the guidance provided was very helpful thank you 😊👍

Pooja Sangam
14:12 15 Apr 22
I got my perfect smile for my wedding day with the help with Sabka Dentist. But before that with my marriage date approaching I was a little scared to get the treatment done but the Doctor and the helping staff at the Sabka Dentist Colaba clinic was amazing and very patient. She explained me the entire procedure before starting with it and made me super comfortable during the treatment as well. The clinic is also very clean and hygienic.Would definitely recommend to my friends and family.

akanksha jadhav
11:27 14 Apr 22
Dr Fatima was very polite and explained the treatment nicely, & her workmen ship was very good. Very friendly person her colleague was also good.

Rajoo Vaswani
14:24 12 Apr 22
Hi, my self suleman from Defence service (Army). 11 years ago I faced dental problems and consulting a private doctor in Hyderabad. He recommended to filling for three and RCT for one tooth. At that time i will done my treatment as per doctor. After 11 years the RCT treated tooth is again routed as swelling and internally infected. Some times the infection pulp is went out through gums, it's too bad smell and too painful.At the same time I transfer to Mumbai. One day i saw the branded dental clinic Sabka Dentist in Colaba area. I think once consulting to the dentist, see what they suggest to me for RCT tooth. There dentist is suggest for Re-RCT for the same tooth & they give the guarantee for Re-RCT. Then I agreed there conditions and moved on. After Re-RCT completed, now I feel very good and eating all eatable items by this tooth without any problem. After this treatment, I committed and completed three more tooths for RCT. Now I'm very happy and satisfied with Sabka Dentist. So heartly thankful to the Dr Fatima and the team for re-gained my smile with their dedication. Jai hind Sabka Dentist.

suleman sm
08:56 04 Apr 22
Doctor is very helpful is very good

Parag Bajaj
23:42 08 Mar 22
I experienced very good treatment. Dr.Fatima and other staff are excellent in their work.

Staff and Doctor had greated me well, Clinic was very hygienic, I was here for consulting about pain in my teeth and Dr Fatima consulted very well. I understand about my teeth and felt that I was not keeping my teeths maintain but thanks for the advice and treatment, now I feeling good.

I got my cleaming done today. Dr.FATIMA SHEIKH is very professional and gentle. She puts me at ease I can comfortably get my treatments done under her hands.Thanks a lot to SABKA DENTIST COLABAThere are no discounts as previously offered previously on special occasions especially for females. Get those discounts back and I'll give a 5 STARS

Hutoxi Patel
07:49 10 Feb 22
Dr kyumi sethiya is an excellent doctor.I really Happy with final result I got after treatment. She has very friendly Nature and even other staff is very good

RANJEETA SWAROOP
12:20 28 Jan 22
Dr Fatima Shaikh is excellent dentist. I felt no pain in my teeth while cleaning my teeth. Very caring and calm gestures.

Prashant Parkar
12:02 21 Jan 22
First of all coming to review. The establishment/ clinic sends request to all patients or customers to review the establishment. I hope i too get that electric tooth brush.Had visited there on a monday evening with sudden pain in a tooth. Though they consult with only prior appointments they agreed to accomodate me. There was a slight wait time. Consultation and diagnosis went smoot and all issues were brought out in a correct manner.Went for anothet sitting for a cleaning . Good job undertaken. Recommended.Dosctor and staff were extremely polite, courteous, accomodative and displayes professionalism.

rohith mohan
06:49 21 Jan 22
Good service. Rates what you'd expect for a dentist in Colaba.

The place was clean. Staff was courteous. Dr. Was efficient. 👍

Bharati Mittal
15:00 15 Dec 21
M very happy with the service and treatment. Got my braces done from here, my father's dentures and mom's fillings and extraction. It's been a great experience and dentists here are very polite, soft spoken and they explain the procedure very nicely that a layman can understand it. The cost is also very nominal.

Kavya Sanil
06:56 04 Dec 21
Very good experience excellent serviceDr. Fatima is awesome doctor has all solutions for probs staff's are well educated Ms. Ashwini was very polite and helpful natures..Thanks Sabka dentist

Lalit Rathod
07:22 30 Nov 21
Amazing experience.Dying of pain, went to Dr Fatima who was kind, patient and nice, Since I am already being treated she said that I could continue and not charge a penny inspite of my insistance for basic check up.

charu nautiyal
13:04 25 Nov 21

MOHD FAISAL
11:24 23 Oct 21
Good process during the pandemic time. They are Customer friendly and Dr Fatima was courteous and helped in quick time 🙏.....

Sunil Balachandran
08:12 16 Oct 21
The place is good and the staff maintains proper care of hygiene. Precautions in terms of covid-19 are duly taken care of. The entire staff is very friendly. Dr Fatima Shaikh is an excellent dentist who has taken the time and effort to explain every procedure which would take place and also while she was doing the treatment. I would definitely recommend this place whoever is planning on for their treatment.

naman jain
12:22 12 Oct 21
An excellent bunch of staff at colaba post office. Specially Dr. Fatima Shaikh is professionally trained with an elegant pair of hands not just treats but, heals me. Thanks to all of you and all the best for the future..

Prakash Bansode
12:17 04 Oct 21
The dentist,Fatima Zuhara Shaikh was polite . Though I had to wait for more ths 40 minutes ,I was a bit irked but she made me feel comfortable. She worked deftly and gently.The procedure was done well 😊The Covid protocol was followed at the clinic.Thanks.

Jaya Salve Teacher
13:50 25 Sep 21
I am highly satisfied with the service 👍👍 Dr Fatima Zuhara Shaikh is an excellent humble and a caring doctor before starting my root canal treatment she explained the procedure vividly n articulately she even showed the equipments during the procedure it was my first visit to any dentist so I was scared to the core of my heart but within minutes doctor dispelled my fear and I felt utterly comfortable didn't feel any pain at all😊👍👍👍

Kavita Ojha
15:19 18 Sep 21
During Covid period my front teeth broken by half, i approached sabka dentist for treatment of the same. Their staff are too coperative. Hygyne was maintained. Especially treatment done by mam was so good that we can't make any difference between original or crown thanks to all staff of sabka dentist

Great service with proper precautionary practices.

Dhwanit Shah
16:46 09 Aug 21
I went for a dental checkup. Got a couple of cavities filled and a cleaning done. I'm extremely satisfied with the treatment, professional service and the overall cleanliness of the clinic.

Sumeru Hazra
09:07 15 Jul 21

Kumar Raja
15:56 12 Jul 21
Good hygiene n good staff n doctor communication

Bhavana Nagawkar
06:58 06 Jul 21
Good atmospher! Very coperative and get proper follow up calls for aligners treatment from ashwini and dr fatima shaikh

arpita rane
07:18 02 Jul 21

Jayshree Dsouza
09:49 27 Jun 21
Dr. Fatima was my dentist and she managed my anxiety well apart from doing her job.

Karl Kavarana
11:49 25 Jun 21
Good service and dr also very good

Sadaf Khan
07:24 22 Jun 21
Very nice & Excellent staff service provided by Sabka Dentist is fully satisfied to the Customer...I shall be highly thankful to Doctor & thr Goodself staff.

joseph jolly
04:21 18 Jun 21
Excellent services with excellent staff.

Sahil SINGH
09:44 16 Jun 21

Anisha Patel
09:45 13 Jun 21
Had my first appointment.Good, hygiene precautions in times of covid 19 is taken care the entire staff are very friendly and will make you feel welcomed. Dr Fatima is an excellent dentist. She took the time to explain every procedure she was doing. For example, when I got my teeth whitened, Dr. Fatima was very supportive, and thorough when explaining the process. She is a professional and has a naturally lovely personality. I would recommend Dr. Fatima to everyone.Ashwini my friend who has recommended for teeth treatment is very helpful she fixes all the appointment.

shabnam sayyed
08:03 12 Jun 21
Dr fatima at the colaba clinic was very helpful and efficient in her work. I loved the overall expereince and the way i was given the information about the different procedures that i was interested in getting.i had my teeth clean up done by her and she did a fabulous job!!! Need more dentists like her 😊

Noorie Almulhim
16:00 11 Jun 21
This is nice dentist near me and economicaly good Staff of clinic nice to their clients

Arun Valmiki
11:04 10 Jun 21
The most friendly environment to get your tooth problems done!!! Doctors are super friendly : ) Highly recommended!!!

priyanka singh
09:24 10 Jun 21
Cosy ambience of the clinic along with smile, professional & ever caring dentist kept me at ease which sublimed fear to ensure the extraction of wisdom tooth in few minutes with elan and heal. God Bless Sabka Dentist. Jai Hind.

KANCHAN MUKHERJEE
08:00 04 May 21
Since 5 years I have take treatment for my child.. It's very good experienced...mostly it's very good service.. Every doctor and staff are very nice and kind.. In the covid pandemic situation they taking proper care abt patient also.. Good keep it up.. It's really Sabka Dentist is my Dentist..

MINAKSHI TANDEL
10:26 29 Apr 21
Very happy with there service..Taken good care of the heighten...Very happy...

shirin mahapskar
07:53 21 Apr 21

Muskan Gupta
10:18 14 Apr 21
I feel blessed to get doctors like these... Their service are really awesome

Shaikh Sameena 401
10:16 14 Apr 21
Very friendly, helpful and courteous staff. Happy with the Treatment by the Dr. Would recommend this clinic for dental treatment.

Rajiv Kothari
09:18 14 Apr 21
Dr. Fatima is clearly my go-to expert. She was extremely cooperative and answered my questions about dental care and shared insights and next steps as regards to the treatment.

Siddhant Tyagi
09:08 09 Apr 21
The service is Hassel free. I had a free appointment. Went in , filled two forms ( information and covid 19 consent form) and the doctor saw me immediately.I was asked to wear foot covers and to remove my mask and put in an envelope before the doctor called. After entering the room, I was told to wash my hands and gargle with a mouthwash, following which the doctor saw me.The doctor was following all covid protocols such as double masks and gloves.The diagnosis was done perfectly and I was also shown X rays of the teeth having issues. I asked about alternate remedies and got a satisfactory response. The responses were detailed and satisfactory.Overall quick and easy experience, takes the pain out of visitng the dentist.

Neelank Bihani- A 9
07:20 08 Apr 21
Good experience with dental clinic. The doctor as well as staff have a pleasant gesture towards patient. Thank you

Pushpa Behera
13:12 07 Apr 21
Good efforts by Dr. and all staff And also good service and Hygiene

Dhavalsinh Chavda
14:04 06 Apr 21
Amazing experience with Dr.Fatima Shaikh..N all the staff.....thank you so much...

parshya mehta
12:33 06 Apr 21
have a very good experience with dentist. The doctor and staff all are very friendly and treat nicely and understand the patient problems........Thank you.

Mujhe bohat khushi hui yaha aake 👍

stylish star
13:27 23 Mar 21
Very Cordial and Professional StaffHad very Smooth Treatment under Orthodontist Kyumi Shethiya. She's a Professional through and through :)

Darshil Dharwadia
12:06 23 Mar 21
Excellent treatment done by dr Fatima and very nicely treated humble in talks.

Mehul Shah
12:33 19 Mar 21
I am really very satisfied by the work The staff as well have a very sweet gesture thank you

Sachin Urmude
10:20 18 Mar 21
Great service and care , thank you sabka dentist.

Vivek Singh
06:19 17 Mar 21

Prashant Gupta
14:07 15 Mar 21
Good cleaning.Good service..

vinay poddar
09:32 12 Mar 21