Address: Shop No 2, Daulat Shirin CHS Ltd, Near Colaba Post Office Opp. to Baptist Church, 31 Colaba Road , Mumbai, Maharashtra – 400005
Monday – Saturday 11 AM – 8 PM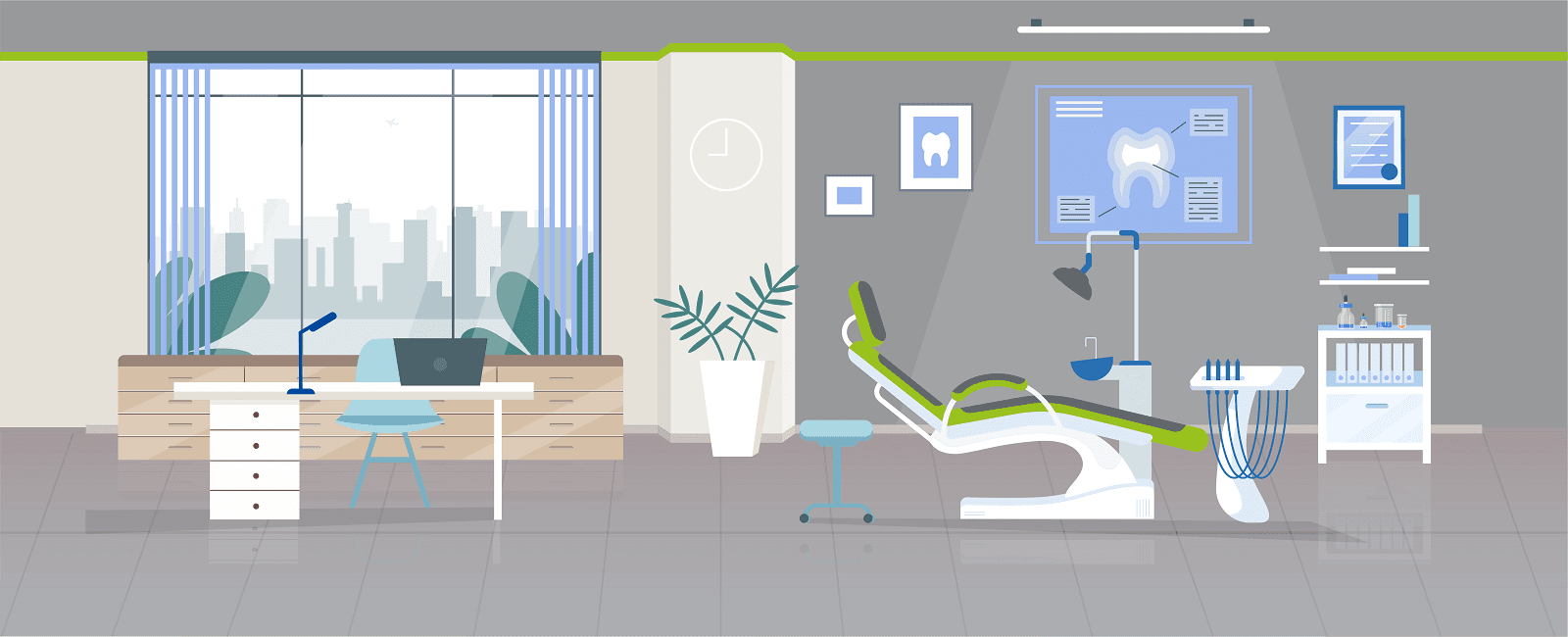 MOHAMMAD FAISAL
11:24 23 Oct 21
Good process during the pandemic time. They are Customer friendly and Dr Fatima was courteous and helped in quick time 🙏.....

Sunil Balachandran
08:12 16 Oct 21
The place is good and the staff maintains proper care of hygiene. Precautions in terms of covid-19 are duly taken care of. The entire staff is very friendly. Dr Fatima Shaikh is an excellent dentist who has taken the time and effort to explain every procedure which would take place and also while she was doing the treatment. I would definitely recommend this place whoever is planning on for their treatment.

naman jain
12:22 12 Oct 21
An excellent bunch of staff at colaba post office. Specially Dr. Fatima Shaikh is professionally trained with an elegant pair of hands not just treats but, heals me. Thanks to all of you and all the best for the future..

Prakash Bansode
12:17 04 Oct 21
The dentist,Fatima Zuhara Shaikh was polite . Though I had to wait for more ths 40 minutes ,I was a bit irked but she made me feel comfortable. She worked deftly and gently.The procedure was done well 😊The Covid protocol was followed at the clinic.Thanks.

Jaya Salve Teacher
13:50 25 Sep 21
Dr.FATIMA SHEIKH is very professional and gentle. She puts me at ease I can comfortably get my treatments done under her hands.Thanks a lot to SABKA DENTIST COLABAThere are no discounts as previously offered previously on special occasions especially for females. Get those discounts back and I'll give a 5 STARS

Hutoxi Patel
08:39 22 Sep 21
I am highly satisfied with the service 👍👍 Dr Fatima Zuhara Shaikh is an excellent humble and a caring doctor before starting my root canal treatment she explained the procedure vividly n articulately she even showed the equipments during the procedure it was my first visit to any dentist so I was scared to the core of my heart but within minutes doctor dispelled my fear and I felt utterly comfortable didn't feel any pain at all😊👍👍👍

Kavita Ojha
15:19 18 Sep 21
The appoint given was immediate and prompt as soon as I indicated my interest in doing a free dental check-up after receiving a message from Sabka Dentist in regard to d said for dental check up. As I could not reach d clinic at 6 pm on 27 August, U requested for appointment at 6.30 pm on d same day which which appointment wasagain promptly given to me. The lockdown/Government guidelines on account of the ongoing Pandemic was strictly adhered to like removing one's footwear outside the door of the Clinic. I was given a form to fill wherein I had to sign after reading the necessary terms n conditions of Sabka Dentist clinic located Opposite St. Baptist Church at Colaba Post Office, Mumbai-400005. Before entering the Dentistry arena a brown new envelope was handed over to us wherein we could place inside it the mask used by us. After entering, we were instructed to wash our hands with Sanitiser and white tissues were provided to me to wipe our hands dry . The female Dentist present then requested me to gargle my mouth and thereafter, she checked my entire mouth within to see if there was any treatment required for any of my teeth. I was pleased to know that I was required to do only cleaning and polishing of my teeth every six months to maintain dental hygiene whereby the Dentist would remove all the tartar, etc. to give my teeth a glow and shine & at the same time adhere to the norms of dental care for healthy gums and teeth. My personal experience which was my first visit was, indeed, truly superb and wonderful & U would suggest anyone to also visit Sabka Dentist for a really true enriching experience.💯👌💑🌺🌻🌷🌸🥀🌹💐

Lucy Dsouza
02:31 28 Aug 21
During Covid period my front teeth broken by half, i approached sabka dentist for treatment of the same. Their staff are too coperative. Hygyne was maintained. Especially treatment done by mam was so good that we can't make any difference between original or crown thanks to all staff of sabka dentist

Great service with proper precautionary practices.

Dhwanit Shah
16:46 09 Aug 21
I went for a dental checkup. Got a couple of cavities filled and a cleaning done. I'm extremely satisfied with the treatment, professional service and the overall cleanliness of the clinic.

Sumeru Hazra
09:07 15 Jul 21

Kumar Raja
15:56 12 Jul 21
Good hygiene n good staff n doctor communication

Bhavana Nagawkar
06:58 06 Jul 21
Good atmospher! Very coperative and get proper follow up calls for aligners treatment from ashwini and dr fatima shaikh

arpita rane
07:18 02 Jul 21

David Dsouza
09:49 27 Jun 21
Dr. Fatima was my dentist and she managed my anxiety well apart from doing her job.

Karl Kavarana
11:49 25 Jun 21
Good service and dr also very good

Sadaf Khan
07:24 22 Jun 21
Very nice & Excellent staff service provided by Sabka Dentist is fully satisfied to the Customer...I shall be highly thankful to Doctor & thr Goodself staff.

joseph jolly
04:21 18 Jun 21
Excellent services with excellent staff.

Sudhir Singh
09:44 16 Jun 21

Anisha Patel
09:45 13 Jun 21
Had my first appointment.Good, hygiene precautions in times of covid 19 is taken care the entire staff are very friendly and will make you feel welcomed. Dr Fatima is an excellent dentist. She took the time to explain every procedure she was doing. For example, when I got my teeth whitened, Dr. Fatima was very supportive, and thorough when explaining the process. She is a professional and has a naturally lovely personality. I would recommend Dr. Fatima to everyone.Ashwini my friend who has recommended for teeth treatment is very helpful she fixes all the appointment.

shabnam sayyed
08:03 12 Jun 21
Dr fatima at the colaba clinic was very helpful and efficient in her work. I loved the overall expereince and the way i was given the information about the different procedures that i was interested in getting.i had my teeth clean up done by her and she did a fabulous job!!! Need more dentists like her 😊

Noorie Almulhim
16:00 11 Jun 21
This is nice dentist near me and economicaly good Staff of clinic nice to their clients

Arun Valmiki
11:04 10 Jun 21
The most friendly environment to get your tooth problems done!!! Doctors are super friendly : ) Highly recommended!!!

priyanka singh
09:24 10 Jun 21
Cosy ambience of the clinic along with smile, professional & ever caring dentist kept me at ease which sublimed fear to ensure the extraction of wisdom tooth in few minutes with elan and heal. God Bless Sabka Dentist. Jai Hind.

KANCHAN MUKHERJEE
08:00 04 May 21
Since 5 years I have take treatment for my child.. It's very good experienced...mostly it's very good service.. Every doctor and staff are very nice and kind.. In the covid pandemic situation they taking proper care abt patient also.. Good keep it up.. It's really Sabka Dentist is my Dentist..

MINAKSHI TANDEL
10:26 29 Apr 21
Very happy with there service..Taken good care of the heighten...Very happy...

shirin mahapskar
07:53 21 Apr 21

Muskan Gupta
10:18 14 Apr 21
I feel blessed to get doctors like these... Their service are really awesome

Very friendly, helpful and courteous staff. Happy with the Treatment by the Dr. Would recommend this clinic for dental treatment.

Rajiv Kothari
09:18 14 Apr 21
Good service nice staff .ashwini receiptionist

reunka chouhan
14:20 10 Apr 21
Dr. Fatima is clearly my go-to expert. She was extremely cooperative and answered my questions about dental care and shared insights and next steps as regards to the treatment.

Siddhant Tyagi
09:08 09 Apr 21
The service is Hassel free. I had a free appointment. Went in , filled two forms ( information and covid 19 consent form) and the doctor saw me immediately.I was asked to wear foot covers and to remove my mask and put in an envelope before the doctor called. After entering the room, I was told to wash my hands and gargle with a mouthwash, following which the doctor saw me.The doctor was following all covid protocols such as double masks and gloves.The diagnosis was done perfectly and I was also shown X rays of the teeth having issues. I asked about alternate remedies and got a satisfactory response. The responses were detailed and satisfactory.Overall quick and easy experience, takes the pain out of visitng the dentist.

Neelank Bihani- A 9
07:20 08 Apr 21
Good experience with dental clinic. The doctor as well as staff have a pleasant gesture towards patient. Thank you

Pushpa Behera
13:12 07 Apr 21
Good efforts by Dr. and all staff And also good service and Hygiene

Dhavalsinh Chavda
14:04 06 Apr 21
Amazing experience with Dr.Fatima Shaikh..N all the staff.....thank you so much...

parshya mehta
12:33 06 Apr 21
have a very good experience with dentist. The doctor and staff all are very friendly and treat nicely and understand the patient problems........Thank you.

Mujhe bohat khushi hui yaha aake 👍

stylish star
13:27 23 Mar 21
Very Cordial and Professional StaffHad very Smooth Treatment under Orthodontist Kyumi Shethiya. She's a Professional through and through :)

Darshil Dharwadia
12:06 23 Mar 21
Excellent treatment done by dr Fatima and very nicely treated humble in talks.

Mehul Shah
12:33 19 Mar 21
I am really very satisfied by the work The staff as well have a very sweet gesture thank you

Sachin Urmude
10:20 18 Mar 21
Great service and care , thank you sabka dentist.

Vivek Singh
06:19 17 Mar 21

Prashant Gupta
14:07 15 Mar 21
Good cleaning.Good service..

vinay poddar
09:32 12 Mar 21
Provides a very good customer experience

Shaan Qureshi
10:43 11 Mar 21

Asmita Sawant
11:38 10 Mar 21

Deepa Pawar
13:31 05 Mar 21
It was great experience. And nice and helpful staff of sabka dentist .good and confratble dental treatment by Dr.Rohit

Swapnil Pawar
10:32 04 Mar 21
Good staff Dr Rohit best orthodontics and clinical staff all so very good

Usha Kamble
09:43 04 Mar 21
They are providing good service.staff are very good and professional trieding with as

Govind Rathod
12:02 03 Mar 21

gopal kutti
06:32 02 Mar 21

Ajay Kumar
10:38 27 Feb 21

Nasiruddin Qureshi
10:35 27 Feb 21

hemanth k p
11:49 26 Feb 21
I am really very satisfied by the work. The staff as well have a very sweet gesture thank you

Zeeshan Suleman
09:45 25 Feb 21