Address: Shop No 2, Daulat Shirin CHS Ltd, Near Colaba Post Office Opp. to Baptist Church, 31 Colaba Road , Mumbai, Maharashtra – 400005
Monday – Saturday 11 AM – 8 PM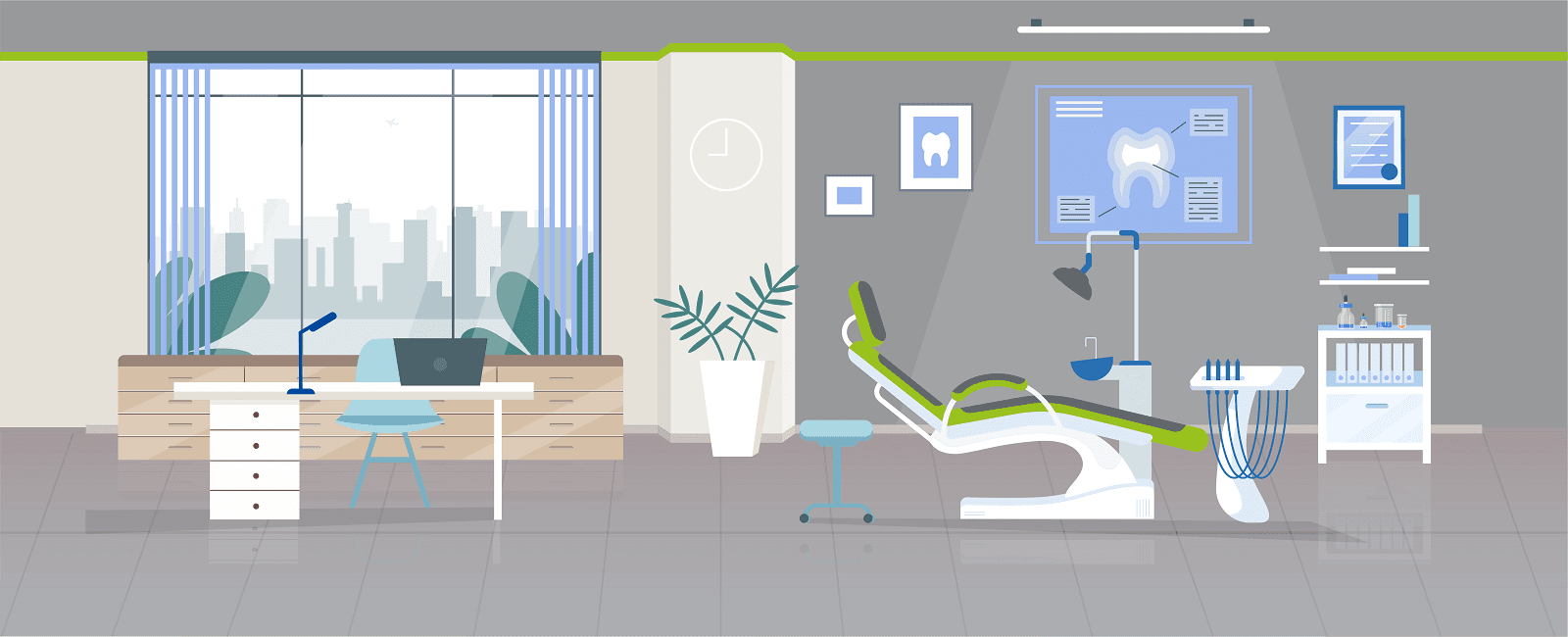 It was great experience. And nice and helpful staff of sabka dentist .good and confratble dental treatment by Dr.Rohit

Swapnil Pawar
10:32 04 Mar 21
Good staff Dr Rohit best orthodontics and clinical staff all so very good

Usha Kamble
09:43 04 Mar 21
They are providing good service.staff are very good and professional trieding with as

Govind Rathod
12:02 03 Mar 21

gopal kutti
06:32 02 Mar 21

Ajay Kumar
10:38 27 Feb 21

Nasiruddin Qureshi
10:35 27 Feb 21

hemanth k p
11:49 26 Feb 21
I am really very satisfied by the work. The staff as well have a very sweet gesture thank you

Zeeshan Suleman
09:45 25 Feb 21
Excellent serviceDr treatment also good

Suhas Varal
06:06 25 Feb 21
Good, hygiene precautions in times of covid 19 is taken care of and the dentist on duty explained the procedure and price in a very nice manner .

nissar dharamsey
09:51 30 Jan 21
Good service provided, I and my family have been taking treatment for a few months now and am totally satisfied with treatment given.

Dr Rakesh Prabhat
04:28 26 Dec 20
Nice service, Staff and doctors are supportive and care taking.

G R KANASE
13:21 19 Dec 20
Professional approach and sound advice

Ravi Sohonee
15:48 09 Dec 20
Ashwini the receptionist is very helpful she fixes all the appointments without any reminder. Doctors are very supportive & guide thoroughly during the treatment.

Sneha Lahot
12:02 09 Dec 20
Cosy ambience of the clinic along with smile, professional & ever caring dentist kept me at ease which sublimed fear to ensure the extraction of wisdom tooth in few minutes with elan and heal. God Bless Sabka Dentist. Jai Hind.

KANCHAN MUKHERJEE
13:24 07 Dec 20
I have a very good experience with sabka dentist. The doctor and staff all are very friendly and treat like a kid while treatment and understand the patient problem very clearly.Thank you.

Priyanka Mishra
09:13 07 Dec 20
Taken good precautions in terms of safety towards covid and the treatment was great as always.

Kshitij Kargutkar
10:39 02 Dec 20
This is nice dentist near me and economicaly good

Arun Valmiki
06:36 05 Nov 20
Best place for your dental treatment😊😊

Neha Fulsunge
13:21 04 Nov 20
I am Fully Satisfied.Very Nice staff.

Prashant Rai
08:42 31 Oct 20
Good behaviour and good thinking

NIRANJAN PANIGRAHI
07:03 31 Oct 20
Very nice & Excellent staff service provided by Sabka Dentist is fully satisfied to the Customer...I shall be highly thankful to Doctor & thr Goodself staff.

joseph jolly
10:08 10 Oct 20
Sabka Dentist clinic is located at Colaba. The Doctors are very good and they treated high standard of procedures, explain a very easy way so that every person knows what they actually required a treatment. The cost of every treatment also very affordable for a common people also. I strongly recommend to all to go for dental treatment at Sabka Dentist.

P Amaranadha Reddy
10:42 02 Oct 20

Pratiksha Sharma
07:04 02 Oct 20
Sabaka dentist so very nice handling check up teet

brijesh mishra
12:21 01 Oct 20

Sukhpal Paswan
07:56 30 Sep 20

Sagar Ghadi
08:15 29 Sep 20

Shaharukh Shaikh
08:14 29 Sep 20
The clinic is very hygienic and the staff and doctors are very coperative

jagbir yadav
06:33 26 Sep 20
Liked the hospitality given by the staff..clinic is hygienic..

Aruna Thakur
13:23 25 Sep 20
It was amazing no pain and very relaxing best dentist ever🦷🦷😁😁😁😁😁

aaishah Ansari
10:33 24 Sep 20

Rita Prakash
10:00 21 Sep 20
sabka denstist is the best dental clinic in mumbai

Irfan Khan
07:50 21 Sep 20
My Son's treatment for braces is been going in My Dentist.. Believe me My Dentist have excellent team of doctors, staff which really understand Ur problem well n accordingly suggest proper treatment. They have feasibility for all customer's. Provide EMI SYSTEM WHICH IS OF GREAT HELP TO ALL CUSTOMERS.EXCELLENT SERVICE, EXCELLENT TREATMENT GIVEN BY THE DOCTORS, COOPERATIVE STAFF.THANK YOU MY DENTIST.

Deepa Shah
11:39 17 Sep 20
Excellent service, very effective and soothing, thanx...

Naveen Kumar
08:48 14 Sep 20
Continuing good treatment levels. Thanks a lot, Dr. Fathima..

Ganesh Kumar
14:52 17 Aug 20
Good prompt service. Dr. Fatima is friendly and does a great job.Dr. Swarna is worst....did hasty job

Rushali Desai
08:44 28 May 20

comedy club KC
13:02 17 Mar 20

Santosh Chavan
13:02 17 Mar 20

Gopal Gawai
14:01 16 Mar 20
Very nicely tried me.specail a receinotist and doctor

chavi kunal
12:48 16 Mar 20
Dr niharika is nice Dr she treat me nicely

Bharat Jain
10:18 14 Mar 20
Good consultantion Dr niharika

image marchande
09:37 14 Mar 20

My son is currently under treatment at Colaba Sabka dentist. The orthodontist is Dr Kyumi. The treatment has been good so far and we have no complaints

Binesh Nair
17:24 13 Mar 20
Dr kyumi is lovely doctor with God working spirit......I just love it..

Sana Sheikh
11:10 12 Mar 20
Just had my first appointment today. Everyone was so welcoming, friendly & professional. I wouldn't hesitate to recommend them to anyone looking for a dental service.

Rahmat Siddique
13:39 11 Mar 20
Good and experienced doctors, overall good for quick teeth check up

Dhaval Savai
10:42 11 Mar 20
One of the best consulting doctors in this industry and also the services.I will surely recommend everyone.

Deepak Salvi
10:07 09 Mar 20
ι αм нαρρу ωιтн тнє тяєαтмєит. тнαикѕ ∂я яσнιт

Usha Kamble
09:56 09 Mar 20

Prahlad Parmar
14:40 05 Mar 20

zohaire mistrust r
15:12 04 Mar 20

Vasuda Mohite
11:07 04 Mar 20
I like it very much because dortor Fatima and ashwini chauhan will talk to me and they also give me good service💓💓💓😃😃👌👌

Hojai Today
10:52 04 Mar 20
It was a very friendly smooth session with dr. Fatima and the team.

Kekhrie Mep
10:12 04 Mar 20

Rahil Bakali
09:35 04 Mar 20

priya ballal
10:45 01 Mar 20
Good tried Dr alshifa And stops staff.

anant awasthy
11:41 29 Feb 20

Ningamma Chouhan
02:33 29 Feb 20
Very happy and satisfied with the service! Amiable staff and well maintained clean surroundings! Big thumbs up👍🏻

Ruchika Singh
15:52 28 Feb 20
The staff is very friendly and the quotation was less compared to my previous visits in other clinic. Finally got treated well here ....thanks a lot !

harish jangra
15:34 28 Feb 20
Great staff and service. Your team is surely well mannered and experts in the field. My experience was fantastic. I am going to recommend this branch to my family and friends. Good going doctors!!

Preeti Sehrawat
14:54 28 Feb 20
Dr Fatima's work is very good, and supporting staff work are also excellent.... overall very good work done by sabka dentist team.thanks.

Yash Boss Gaming
13:45 28 Feb 20

Vijay Gupta
13:04 28 Feb 20

Vivek Chauhan
03:46 28 Feb 20
Very clean clinic with good staff...Dr Fatima was very helping and guiding regarding the treatment plan...

Sharmin Shaikh
08:43 27 Feb 20

MAYUR TANDEL
07:18 27 Feb 20
Dr Fatima is verry good doctor

Sanjana Rathod
19:28 26 Feb 20
Staff verry helpful and proper guidanceSuman assistan

Ashok Rathod
16:45 26 Feb 20
Suman Rathod assistant assist very well

Friendly staff and helped with treatment with proper guidance..Very good

Tejash Shetti
14:14 26 Feb 20
Dr fatima is expert in bleaching teeth and cleaningI am very well satisfied

mohammed ali
12:35 26 Feb 20

Siddhi Chaudhari
12:24 26 Feb 20
I visited at colaba branch very good service and careful staff.

Alshifa Shaikh
10:57 26 Feb 20
Sabkadentist Colaba clinic is Awesome team...I got my Root canal done without pain...keep it up....

Wilson Fernandes
10:14 26 Feb 20

Sunilkumar Agrahari
04:58 26 Feb 20
Very good staff and doctors. Good work good receptionist at Colaba Clinic and good assistant both are. I will recommend people to go Sabka Dentist Colaba branch.best of the best clinic IN Colaba

Ashwini Chavan
13:40 25 Feb 20
Good service and goo staff.clinic environment very good.

Poonam Soni
07:53 25 Feb 20
I had visited the clinic for a check up,and was welcomed with warm smiling faces .Excellent and knowledge doctors and staff .

NIHARIKA MINHAS
07:51 25 Feb 20
Best service love sabka dentist pain free 🆓 services 💕

Namita Rajput
09:29 24 Feb 20
Excellent staff and great treatment

ibrahim zaini
10:17 22 Feb 20

Ganesh Bait
10:35 21 Feb 20
The doctors and staff are very friendly and polite,needful attention and care is given to each and every patient. I recommend this place for dental care.

VERY NICE DOCTORS & STAFF ALSO.CLINIC VERY CLEAN.STAFF ALSO HELPFUL WITH SMILY FACE.SPECIAL THANKS TO DR.NIHARIKA TO CARE MY TEETH & FEATURE ADVICE REGARDING MY TEETH.THANKS A LOT DR.NIHARIKA & ALSO SHABNAM.

ZULFIQUAR NAZIR
15:00 19 Feb 20
Nyc service and doctors were helpful

Atif Shaikh
14:46 17 Feb 20
Excellent consulting effort and service provided by Dr. and Support staff.

ANAND KHARADE
10:15 15 Feb 20
Nice experience to cleaning theet it's very good

Sagar Mestry
13:41 11 Feb 20
It's nice to cleaning my teeth in friendly environment..

Saurav Rai
11:50 11 Feb 20
Good service and the staff was very polite and generous. I suggest to experience the dental services at SABKA DENTIST COLABA for those who live near or in colaba. 100% satisfied.

Krish Sohit
13:08 08 Feb 20

My ortho treatment is going good Thanks to Dr Rohit and team colaba

Suraj Lawande
13:19 04 Feb 20
It's good one and faculty is nice

vikrant mohapatra
09:25 03 Feb 20

Sanjay Sagar
10:33 01 Feb 20

sanjay Shinde
09:57 23 Jan 20

Anil Aastha Sing channel
07:15 23 Jan 20
Good experience...Dr. was very warm and treated it well

Sagar Kumar Shaw
15:17 22 Jan 20
I have been visiting this clinic from past 1 year & everytime i feel so welcoming hospitality by everyone working there ..Starting from ashwini at the desk , who ll make sure with her astonishing listening skills and fixes an appointment accordingly ..Dr fatima ..i am fortunate to get those quick fixes sitting with your superb accomodating attitude .....keep inspiring people ...hope to see you back

sahil batra
08:31 15 Jan 20

Lalit Behera
10:30 10 Jan 20
I had visited for the first time and I found that dentist was clean and each equipment was newly used..The doctor has explained me my issue properly. I had done cleaning for my teeth and I like the work..I would like to visit this dentist for my future treatment.

Kiran Vyas
19:53 09 Jan 20

Kunal Gupta
14:59 08 Jan 20
Best Dental clinic in the universe

biscuit sharotri
14:48 08 Jan 20
Dr Fatima consult verry well

Rahavar Raja
09:57 04 Jan 20
Dr FATIMA Service very good.

salim khan
09:22 04 Jan 20
Very good service the dr and the staff are very cooperative

meeta bharthania
07:44 04 Jan 20
Very well managed clinic. Thank you Dr Fathima.

sudhakar singh
08:28 01 Jan 20
I had good experience In sabka dentist colaba branch.

Jacob Wesley
17:59 31 Dec 19
Good staff and doctors for the work. They tried like a family members.

Lalu Rathod
17:57 31 Dec 19

Ankush parcha
17:55 31 Dec 19

Aashish Naidu
17:53 31 Dec 19
Good staff and doctor's all so good for work.

Jacob Wesley
17:50 31 Dec 19

nikaahshya Jadhav
13:17 31 Dec 19
Very service happy with the treatment

K P SUMITHRAN
07:43 31 Dec 19

YG Emmanuel
07:41 31 Dec 19

Aniket Bandagale
07:19 31 Dec 19
Combine feeling at home with absolute professionalism!Big fan of Dr. Fatima Shaikh for being so effective in communication while carrying out my procedure💯Thank you for the most comfortable experience!

Dr. Fatema zuhara shaikh was v warm and comforting. She was v good at her work too..the other staff was also v welcoming..I suggest this place to everyone

Tinaz Yazdegardi
10:46 28 Dec 19
Good treatment.happy with the service

Aditya Rai
09:41 28 Dec 19

pramod solanki
11:25 26 Dec 19

Yogesh Kesarkar
11:24 26 Dec 19
Good service I am very happy with the service and treatment.nice staff and doctor.

Suvarna Suryavanshi
10:01 26 Dec 19
Good service and staff is very good for service And . Receptionist Ashwini is very good for work.

Gopi Rathod
15:28 25 Dec 19

Priyanka Lotankar
15:22 25 Dec 19
Colaba clinic is very good for all service nicely treat staff.

Ramesh Chavan
15:17 25 Dec 19
Awesome clinic and Doctor is good 👍

santosh Rathod
14:23 25 Dec 19
Dr Fatima and spouse staff is very good for patient.

siddharth bhosle
10:20 24 Dec 19
Good service .very nicely done cleaningDr swarna Kumar.

John Thakur
09:20 24 Dec 19
My ortho treatment going at sabka dentist colaba clinic my ortho dr rohit .

Fullchand Sk
13:39 23 Dec 19
Very good experience with dr. Fatimah Shaikh and staff

Aslam Rayni
13:34 23 Dec 19
I am a regular old patient of My dentist.I got a free cap replacement at the colaba clinic since I had earlier got my root canal done at the same centreI am so thankful to the centre head for her kind support.Also i m glad to inform that I had a veryWonderful experience with doctor Fatima Sheikh under whom I was under treatmentShe is a very co-operative, down to earth also a very efficient and talented doctor very soft spoken .I am thankful to the entire team of colaba branch for such a wonderful experience.This is the reason to visit this clinic every time.Keep up the good work.Regards URVASHI FARSHED.

urvashi farshed
12:28 23 Dec 19
Had an amazing Ortho experience with Dr ROHIT.the staaf is very cooperative.

Kanish Sanghvi
12:21 23 Dec 19
Good service and staffs all care full

jeetu singh
05:06 23 Dec 19

aister I love this song very much Naidu
06:00 22 Dec 19

Mamani Giri
11:50 21 Dec 19

Rambabu Barma
09:31 21 Dec 19
Good experience with this clinic

S.P. Gupta
07:57 21 Dec 19

Kumar Raja
11:43 18 Dec 19
I vigiting the great and half pull cloning good my expirence thenk you somuch

Jack Jonas
13:58 17 Dec 19
Thay just do their job parfectlly...fully satisfy.

Shaifaly Singh
07:22 11 Dec 19

Lalramchhani Sailo
10:34 10 Dec 19

Fahd De'souza
10:02 10 Dec 19
Very friendly, helpful and courteous staff. Happy with the Treatment by the Dr. Would recommend this clinic for dental treatment.

Rajiv Kothari
09:41 10 Dec 19
I got my RCT done from Dr Swarna .I just stepped in sabka dentist with severe pain in my tooth and Dr Swarna just asked me to calm down and gave her words that will get me rid of pain and i must say she was way too gentle in handling the case.She suggested me for capping and other precautions to be taken in future.Thanks sabka dentist.

shivdeep chauhan
15:09 09 Dec 19
Very good doctor and staff friendly in nature.dr Fatima has good experience and very knowledgeable.very good caring for patient . special thanx to Dr Fatima

Amresh Kumar
17:17 04 Dec 19
Feel comfortable to visit, very helpful staff, experienced dentist... Enter the clinic in pain but come out with the lovely smile..

Chetan Chouhan
14:45 02 Dec 19
I've been getting treated here from quiet sometime now. It recently culminated with the removal of my braces.Dr Fatima was the one who treated me towards the end. I must admit she's very good. My appointments were adjusted according to my requirements. And I have practically never had a problem with respect to the treatment. I was always well briefed about anything that was plannned ahead for me.The staff is also very nice and cooperative.I would recommend this clinic to all who wish to get a perfect smile.

Thank you so much,Sabka dentist. Very nice service in first time.I expect the unexpected.Good Doctor,Good Consultant,Good Service.Thank you once again 😊😁

Afrin Mohammad Asif Shaikh
10:07 30 Nov 19
Dr. Fatima is an excellent dentist with a gentle touch . All the staff members are very courteous and helpful .After care is also very good . I got a rootcanal done alongwith a bridge to hold my 3 teeth . Treatment was done by Dr.Fatima . Gentle touch . Good finish. Also the rates are very reasonable.

Mozam Murzban
07:55 30 Nov 19
Dr Fatima Shaikh is a good professional and a dentist. Guided me for good dental hygiene.


126 Bitcoin
05:37 27 Nov 19
Good work. And staff all so helpful

Suman Rathod
15:39 26 Nov 19

Ahmed Shaikh
14:43 26 Nov 19
Sabka Dentist is a great place to get your teeth cleaned or to get more procedures done. Dr. Swarna is very skilled and will make your teeth look perfect. The entire staff are very friendly and will make you feel welcomed. They are available to help you. Thank you for everything!


Pooja Vinodkumar Chhatwani
07:43 26 Nov 19

Chatrapati Bhosale
07:33 26 Nov 19
Good efforts by Dr. and all staff And also good service and Hygiene

Dhavalsinh Chavda
14:59 25 Nov 19

Rohit Kulshrestha
12:16 25 Nov 19
The deep scaling treatment was done very awesome thanks you doctor

harshita damania
09:51 25 Nov 19

Aryan Kawad
14:00 23 Nov 19

Sanjay Kawad
13:59 23 Nov 19
Consultation was very good.. Very much happy with service of Reception as well as both Doctor..🤗👍🏻

Akash Nakhate
13:10 23 Nov 19

priya shetye
13:09 23 Nov 19
Service was great and the doctors were friendly and knowledgable. Worth coming to Sabka Dentist Colaba Branch.

Mehul Parmar
12:52 23 Nov 19
Very good instant service feeling fresh and better sharp cleaning

veronica richard fernandes madhavan
12:45 23 Nov 19
Very very reasonable and exact information I got in regards to my tooth problems...thank you soo much sabka clinic😘

rushabh barot
12:40 23 Nov 19

Namdev Chavan
11:23 23 Nov 19

Vikas Parte
11:07 23 Nov 19
Good service.thanks miss ashwini.for Sweet talk.

Mohini More
06:10 23 Nov 19
I went for a root canal treatment there. I was treated by Dr Swarna Kumar. I'm extremely satisfied with the treatment, professional service and the overall cleanliness of the clinic.

Sumeru Hazra
14:02 21 Nov 19
I got my scaling done at sabka dentist. The environmnet is hygenic, staff is professional, and overall it was a good experience. Dr. Fatima carried out my dental procedure ,which she did painlessly. Also she is very polite and friendly which makes a patient comfortable.Thank you for great service. :)

Good service. My daughter treatment done by Dr saadia and Dr fatime. Good people helpful people....

Sonika Rathod
08:54 21 Nov 19
Been treated for RC by Dr. Swarna Kumar. Very friendly and prompt at service. Takes care of appointments and ensures hassle free treatment explaining procedure before hand. Definitely recommend Sabka dentist

jeethu lingam
19:08 20 Nov 19
The doctors are very supportive and very helpful in every way..I get my teeth cleaned so smoothly that i feel fresh and cleaned....

SHARMISTHA SHAW
15:03 20 Nov 19
Nice cleaning by Dr shadia and Receptions handling mis Ashwini she is good experience.mumbai best branch

Santosh Chauhan
14:57 20 Nov 19
Good service and good hospitality..

AHSHAN QUTHUBUDDEEN
10:16 20 Nov 19

Sajivan Rajbhar
10:00 20 Nov 19

Vilas Achare
14:52 19 Nov 19
I am visited sabka dentist colaba branch.very good doctor's and staff..

Jagdish Chaudhary
14:45 19 Nov 19
Very good service at colaba clinic....

Ram Ashish
03:52 19 Nov 19
Visited Sabka dentist on the recommendation of friend. Was pleasantly surprised by the professional services provided by them. Special thanks to Dr Swarna for prompt and painless treatment. The staff was polite and cooperative. Deserves kudos.

Amrit Kumar
16:24 18 Nov 19
Came to know of Sabka Dentist through a Health based App. Took an appointment for Scaling and Polishing for wife and self. Dr Fathima, the Dentist, did the job pretty professionally and very well. Based on my visit and personal experience, I would highly recommend Sabka Dentist and Dr Fathima for your Dental Health.

Sunil Ramachandran
12:10 18 Nov 19
Very good experience excellent serviceDr. Fatima is awesome doctor has all solutions for probs staff's are well educated Ms. Ashwini was very polite and helpful natures..Thanks Sabka dentist

Lalit Rathod
11:02 15 Nov 19
Very good staff and doctors

Sonam Soni
15:08 14 Nov 19

Poonam Soni
14:55 14 Nov 19
I went in for a teeth cleaning, and had a speedy and straightforward experience, with and received some great advice from Dr Fatima who keeps the patient's interest at heart. Definitely recommend

Reza Hussain
13:52 02 Nov 19
It was good experience going for teeth cleaning n polishing. The doctors were very professional in approach n giving complete details what ever asked. I would highly recommend SABKA DENTIST.

Vipul Shah
13:06 31 Oct 19

Shamimul Hoque Choudhury
07:33 24 Oct 19
Convenient while first attempt.........explains everything to me.....feels happy for my decision.

Prashant Chauhan
17:25 14 Oct 19
I am happy with the service. The place is clean and well ventilated. Dr. Fatima was quick and responsive. Did the cleanup in no time. Thank you!

Fast and efficient and amazing minty cream they used loved itNice will come again

nandini kabthiyal
07:20 07 Oct 19
Hygienic. Staff is hospitable. Affordable.

Antriksh Aade
12:48 05 Oct 19
Very good,efficient and satisfactory service by Dr.fatima shaikh.I'm recommending to all my friends.

Stephen Fernandes
15:12 27 Sep 19
First time I'll go for cleaning...ill get best price and offer...again I vist with my family every 2-3 month...i say vist once and get best experience....

SANDEEP singh
09:53 27 Sep 19
Very good service and also very quite &quick service... On tym.

Parag Jain
14:33 23 Sep 19
I had a wonderful experience of service in sabka dentist, Doctor and staff is so kind and humble. Best wishes for future.

Sachin Hivre
10:42 20 Sep 19

Ravi Taank
10:16 30 Aug 19
Good doctors. Great service

Asif Chaudhari
08:28 29 Aug 19
I went today with my brother and mom for the clean up. Dr Fatima was at our service and I must say she did a fabulous job. Very happy and satisfied with the quality of service and results. She has been very kind and gentle with us and gave us some really good advice on how to take care of our teeth to avoid future problems. This was my first time with a dentist and I was quite nervous but her charming nature made me so comfortable. M planning to get it done at least once a year now. There was a very good coordination between the staff and doctor. I would highly recommend this place - Sabka dentist, Colaba

monica soni
17:00 24 Aug 19
I got my teeth cleaned by Dr Fatima, i am so happy, it feels so good, all my old yellow plaque went away, so happy to feel my teeth, all thanks to Dr Fatima and Staff of Sabka Dentist Colaba.

Rajeshree Soni
16:46 24 Aug 19
Delighted with the Treatment done by Dr Fatima, she was exteremely gentle, kind and Professional, Other staff was also quick and supportive, fully satisfied with (SabkaDentist, DrFatima,Staff).

Chirag Soni
14:14 24 Aug 19
NYC cleaning by maim.. Well service.

Shakti Singh
07:11 24 Aug 19
I was surprised to see my stain free teeth.. thank you sabka doctor

Zoheb Khan
12:34 21 Aug 19
I had a wonderful experience in sabka dentist Dr. Fatima is so kind and humble Thank lot for good advice best wishes for future

Tilak Zala
11:50 13 Aug 19
Outstanding professionalism and happily environment providing for any type dental problems.Dr Fatima and Dr Saadiya whole credit goes to you for this wonderful support and taking care.Thanks alot

Anil Kumar
07:08 03 Aug 19
Calm atmosphere , well mannered staff and experienced dentists makes this clinic a better choice..

sidharth vipanchika
07:37 08 Apr 19
Dr Saadia Qureshi was incredibly helpful when I damaged a filling whilst touring India. At short notice she gave me an appointment and ensured I could finish my tour without any more pain or damage to my tooth. The office is very easy to find near Colaba Post Office. My husband and I felt very safe in this area. I would have been happy to go there as a woman on my own also. The charges were very reasonable.

Sarah Sutton
11:26 20 Mar 19
I was in mumbai visiting from overseas and had my filling on a root canal come loose - I was recommended this place in Colaba and was cared for by Dr Fatima Zuhara Shaikh the experience was nothing short of spectacularThe facility is clean and operated with great professionalism the ladies always were courteous and smilingDr Fatima was very patient with me as I have a gag reflux she took her time and made sure I was comfortable in every way on every appointment I would highly recommend her to anyone - in a young career she has a very steady hand and is always explaining everything she is doing with a smile on her faceI will definitely be back to see her again as soon as I am back in mumbaiThank you Doc.

Got a wusdwi tooth extraction find in 5 minutes. Big operation done skillfully and smoothly. No pain and very very sweet doctor. Best dentist in South Bombay.

Ishaan Chaturvedi
08:30 29 Jan 19
Dr. Sameer sir, you did my RCT with excellent skill and professionalism . Hardly I could feel any pain. Thank you sir

RAJENDRA YADAV
14:33 02 Jan 19
Осмотрели,сделали рентген и проконсультировали по процессу лечения.Быстро, качественно, а главное что без боли, рекомендую для лечения. Бонусом получил бесплатную чистку зубов от камней.спасибо за лечение❤❤❤

Виталий Олексин
09:51 08 Dec 18
My wife get treated very well... From Dr.sadia qureshi, receptionist -Ashwini, assist-suman, assist -poonam, Dr. Fatima ......I love sabka dentist Colaba.. . .😇

David Dsouza
09:36 30 Nov 18

Ashwini Chavan
09:34 02 Nov 18
Dr. Prit Shah was exceptional. It was my first time getting the wisdom tooth surgically removed...and the staff along with the surgeon were very prompt and professional with their services. Very much recommended.

Pragya Sinha
09:28 02 Nov 18
Good hospitality among the staff also clean and hygienic environment.

Fatima Shaikh
12:25 04 Oct 18
Got to learn a lot about dentistry from this place and from Dr.saadia..😊

Shraddha Sunil
12:01 01 Oct 18
I was examined by Dr. Shraddha Sunil. She was very hospitable and well-spoken.

Abhishek Khetan
05:08 26 Sep 18
Good clinic Professional team and they explain the process in detail to the patient

Suresh Rangaswamy
08:01 22 Sep 18
Good dentist but treatment has taken too long, and clinic location has changed twice

Ninad Shroff
13:07 14 Sep 18
Sabka dentist in colaba is a very good clinic for dental check-up and treatment. Especially Dr Saadia, she is a soft spoken , experienced and professional in her job. She does her work in a very efficient and in a professional manner. I suggest everyone to have their check-up and treatment from Dr Saadia only, whenever u visit sabka dentist

GIRIRAJ SINGH
14:33 30 Aug 18
Nice work ...... And good staff

Ashwini Chavan
14:03 28 Aug 18
Dr saadia is very good for treatment .... and staff also good........

Vijay Chavan
13:47 28 Aug 18
Dr.Sadia from Colaba Clinic is the Best Dentist I have ever met!

Firdous Masalawala
16:26 25 Aug 18
Sabka Densit formerly known as MyDentist is one of the best branded Dental Clinics you will find in Colaba. Dr. Saadia who practices out of the Colaba Clinic is one of the finest dental practitioners you will ever meet. She is very polite in her demeanor, and very gentle during routine treatments. What's expectional about the clinic is that they are very ethical, transparent and don't look at commercial aspects like many other medical institutions. Dr. Saadia will explain the issue and treatment from a layman perspective and also tell you ahout all the fees upfront. The clinic will provide discounts wherever applicable. I highly recommend SabkaDentist for anyone seeking professional Dental Services at a economical price...

Kevin Braganza
07:58 22 May 18
Very exlent staff having good experience of Profession as a Dentist.

GANESH SHELAR
14:06 20 Apr 18
Good and professional service. Friendly staff.

Siddharth B
11:01 20 Apr 18

Tushar Boruah
05:24 06 Apr 18
Very good experience for the first time at dentist appointment... Every time they gave me a good service.. About my appointment.. 👍👍Good team work..

Priyanka Kuttan
13:27 22 Mar 18
Dr Naval is best orthodontics.and I like his treatment.

pramila ekka
11:24 12 Mar 18
# Dr bareen trambooBareen mamm was so good and talentedShe cares for patients and does treatment very politelyAnd i'm thankful for whole staff of clinic 👏❤Specially dr.bareen mamm and dr.Saadia mamm 😊

Vilas Rathod
11:07 05 Mar 18
It was a great experience

KHAN MOHAMMED AYUB
12:30 19 Dec 17
I HAD A VERY BAD PAIN IN MY TOOTH.BUT AS I WAS RECOMMENDED TO SABKA DENTIST BY JAWAD QURESHI, I GAVE IT A TRY AND IT WAS VERY NICE AND HEALTHY EXPERIENCE. I WAS TREATED BY DR. SAADIA AND SHE WAS VERY POLITE TO ME.THANKS TO SABKA DENTIST & DR. SAADIA

Qureshi Junaid
12:12 19 Dec 17
You remove an upper molar and I want to say that the job was fast, virtually pain-free and with minimal post surgical discomfort. And since then the healing has been uneventful. All thanks to sabka dentist and Dr. Sadia..

Shaista Ghoniya
12:12 19 Dec 17
I am suffering with Teeth pain & sensitivity during my vacation(short stay) in Mumbai. Dr Saadia understood the problem and dealt it very smart and fixed the issue in 5mins. She explained the problem in advance and treated it carefully. I recommend Sabka Dentist & Dr Saadia. Thank you so much.

Pavan Kumar Mangalampalli
13:53 18 Dec 17
I am very happy with the treatment. They gave me the best treatment.

Misbah Shaikh
15:14 11 Dec 17

Hindole Tribedi
15:06 11 Dec 17
Sabkadentist, Colaba holds exlency in proffession and perfection. Staffs are very communicating. Thanks sabkadentist for spreading the beautiness, the smile. And I wish a very prosperous X mass and new year to all the staff of Sabka Dentist,Colaba.

Chiranjiv Das
13:44 11 Dec 17
Very good treatment and great staff

Imran Sindole
13:31 11 Dec 17

sumanth spandana
13:21 11 Dec 17
Nice clinic and very nice staff

Raju Chavan
13:15 11 Dec 17
The environment is quite clean and hygenic. The staff and doctors are also very supportive.

Simran Gupta
12:49 11 Dec 17

Salman Ali
05:29 09 Nov 17
hygienic environment, friendly and efficient doctors.

Tahir Qureshi
05:20 09 Nov 17
My teeth look fantastic! I am very grateful for the whitening process that you'll recommended. I am getting compliments how great my teeth look. My confidence in public is growing every day. Thank you for being a great dentist.

Jawad Qureshi
05:02 09 Nov 17
Satisfied with the service and promptness of staff. Extremely helpful and polite doctors.

taha qureshi
04:24 09 Nov 17

Saurabh Tondwalkar
04:07 09 Nov 17

Tahur Qureshi
03:52 09 Nov 17
Great work and friendly professional doctors

Taquee Qureshi
03:50 09 Nov 17
I am very happy with the service and the hospitality at Sabka dentist colaba and the treatment provided is the best!

Alefiya Attarwala
03:48 09 Nov 17

Sanjay Kawad
12:35 16 Oct 17

rahul gore
09:27 14 Sep 17
Very good place. Professional dentists

Sameer Suhag
13:46 14 Nov 16
Very particular about hygiene, friendly and efficient doctors. Looking forward to my 6 monthly follow up!

Adnan Kheyroolla
04:44 12 Jan 16
I had a pretty good experience.. would definitely recommend this place.

Vijay Kesavan
10:57 04 Nov 15